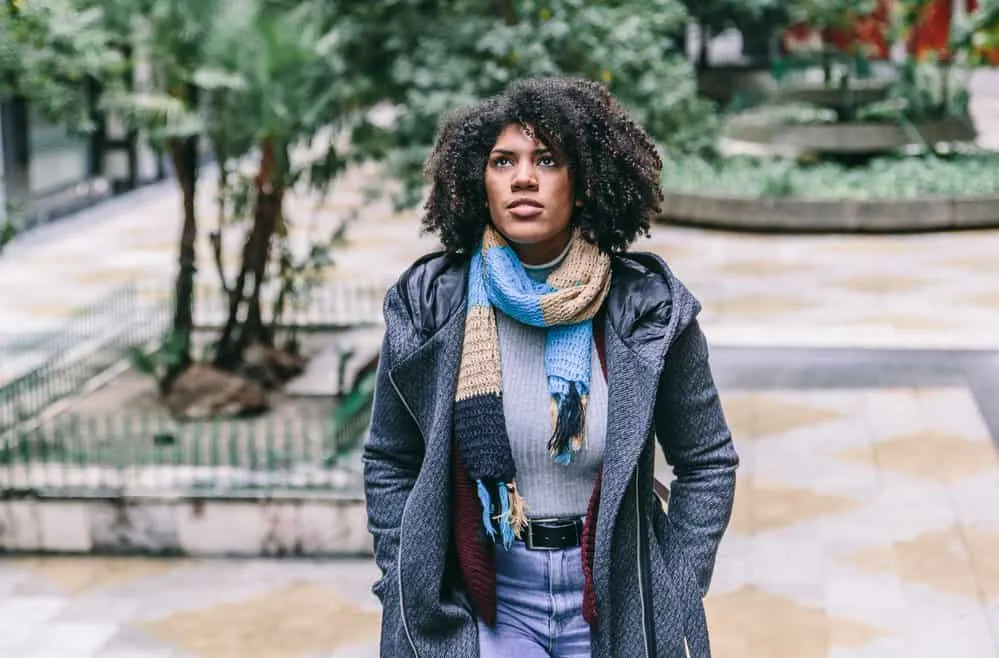 We've all heard the monumental hype about Olaplex in recent years. The brand has been touted as a hair savior for those who like to play with chemical hair treatments.
But if you pay close attention to the company's advertisements, you'll quickly realize that most of the models have straight hair.
Could Olaplex products also be used on curls? If so, should it be used in a particular way? That's what we'll take a look at in this article. We'll discuss exactly how to use Olaplex for curly hair. Let's get right into it!
What Is Olaplex?
Olaplex is a line of products targeted at preventing and protecting hair from damage before, during, and after chemical treatments. The line includes various damage-control products to reduce your risk of hair damage, breakage, and split ends.
But that's not all Olaplex is for! Recently, the brand has come out with other products like dry shampoo, though most of the products are geared toward hair protection and rejuvenation. Olaplex's bread and butter lie in its bond-building technology.
When you put your hair through chemical treatment, there's always a chance you'll experience some degree of damage from broken protein bonds. Olaplex's products rebuild these bonds to combat this damage and give you stronger, better hair.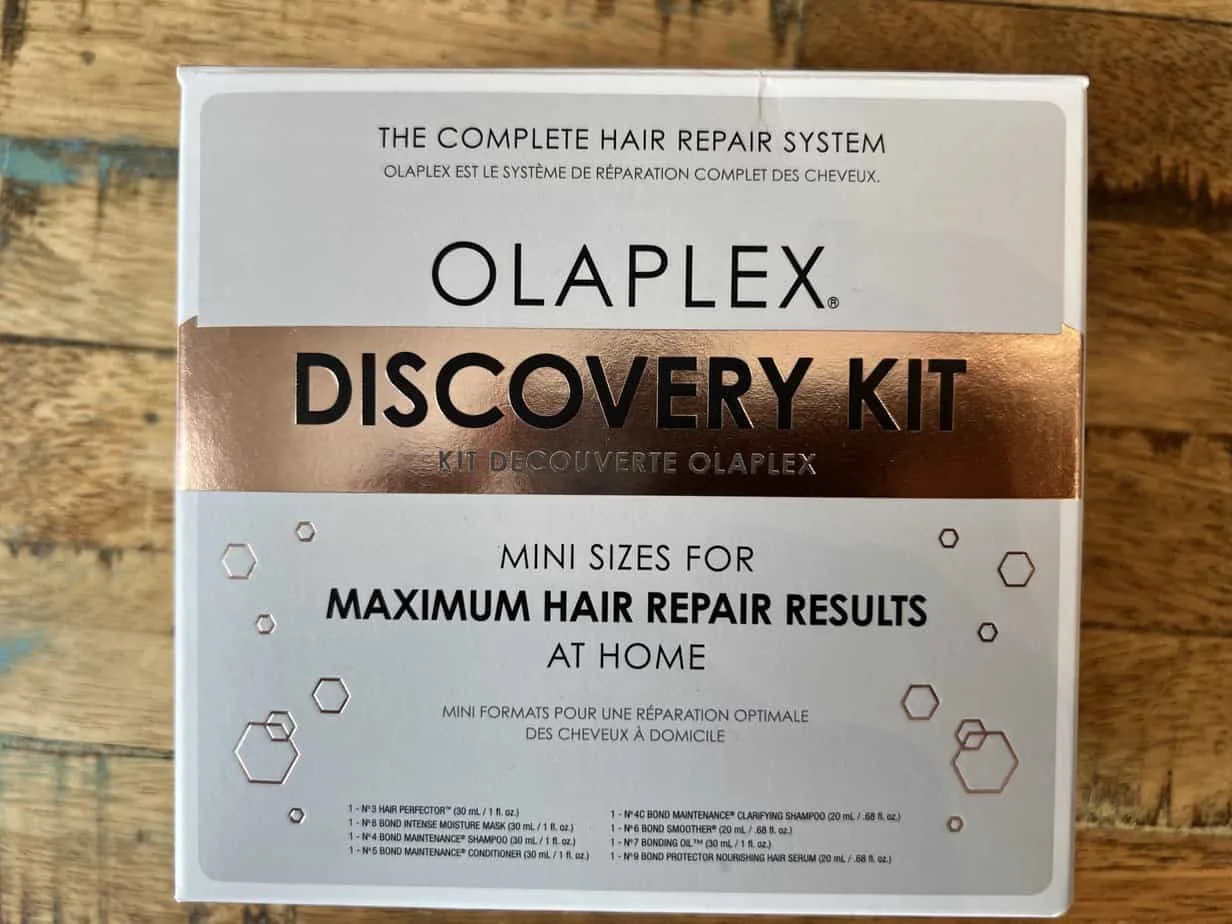 Is Olaplex for Curly Hair?
Without a doubt, Olaplex is for all hair types. If you're using Olaplex for its damage-minimizing properties, you'll be glad to hear that it will work regardless of your hair type.
This applies whether you have loose curls or kinks and coils. If you use Olaplex as it was designed, the products are proven to rebuild bonds broken by chemical processing.
Olaplex for Curly Hair
You can theoretically use all Olaplex products on curly hair, but there are some that every curly girl should consider switching up her hair color or texture with now and again.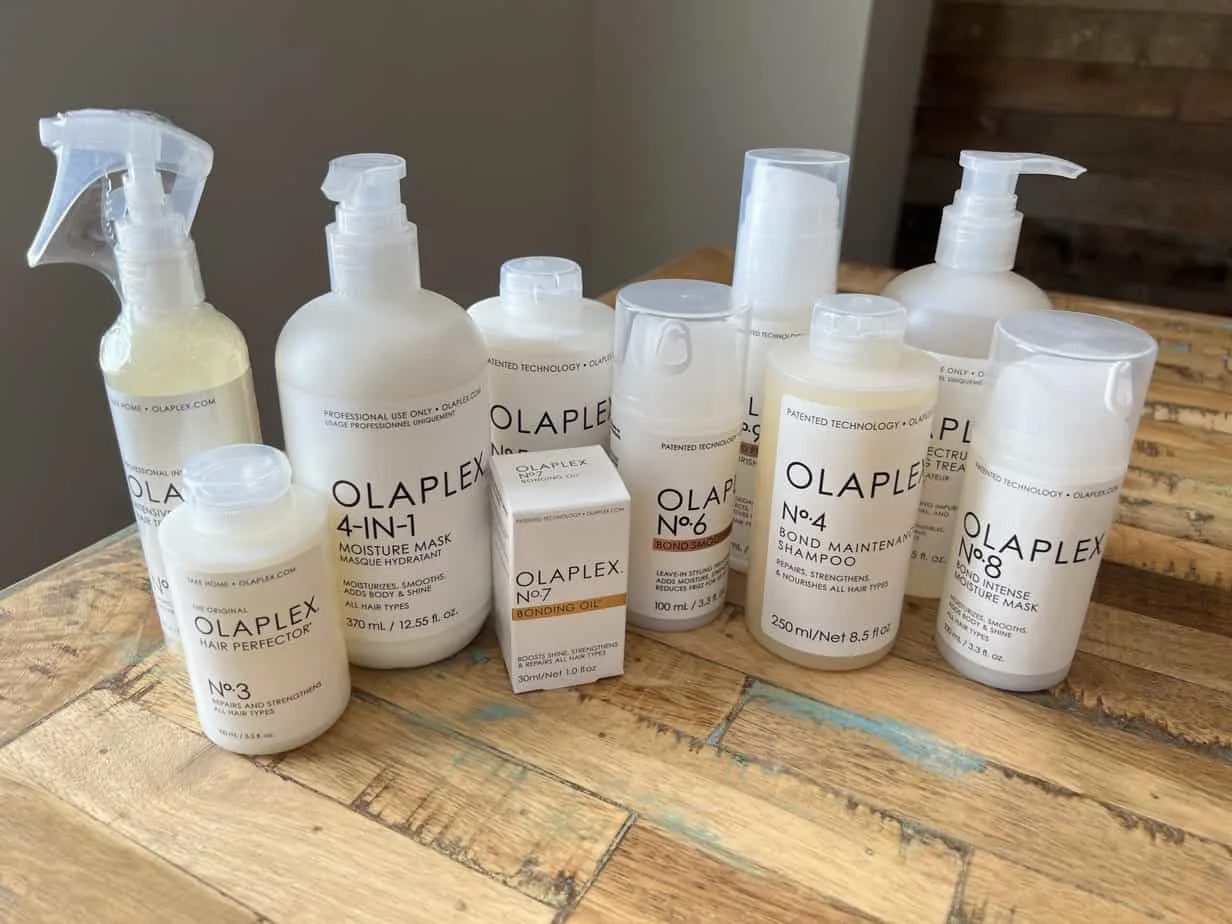 Olaplex No. 1 and No. 2 – You won't find either of these Olaplex products in-store or online unless you're a licensed hair professional. But arguably, these are the most potent products of all. No.1 is the bond multiplier, which reduces damage during hair coloring or bleaching. No. 2, the Bond Perfectors, is sort of a last pass to repair any broken bonds remaining after No. 1. You'll get these treatments at the salon during and after your hair color treatment.
Olaplex No. 3 – Olaplex No. 3 is the Hair Perfector. This is the Olaplex treatment your stylist may recommend or try to sell you after your color treatment is complete. It does some amazing things for all hair types, including curls. Some of the benefits include:

reduced damage after color or bleach treatment
improved look and feel of your hair
reduced development of split ends

Olaplex No. 6 – Olaplex No. 6 is a bond smoother and leave-in that makes your hair feel more moisturized. It also enhances your curls' sleekness and minimizes frizz for days!
Olaplex No. 8 – Olaplex No. 8 is the bond-intense moisture mask. Like Olaplex No. 6, No. 8 makes your hair smoother and better hydrated, but what makes this product different is that it makes your curls bouncier and shinier.
Olaplex No. 9 – Olaplex No. 9 is a serum called the "bond protector nourishing hair serum." It's full of hair-healthy antioxidants that combat hair loss, improve length retention, reduce damage from the environment, and much more.
All of these products and more can give you healthier, more beautiful curls!
How to Use Olaplex on Curly Hair
My Olaplex Tutorial | Curly Hair
Aside from Olaplex No. 1 and No. 2 (which are used by professionals), you could use all Olaplex products if necessary. But as you may already know, you'll need to use the product correctly to reap the benefits. So, do you need to use the products a certain way to get the most out of them?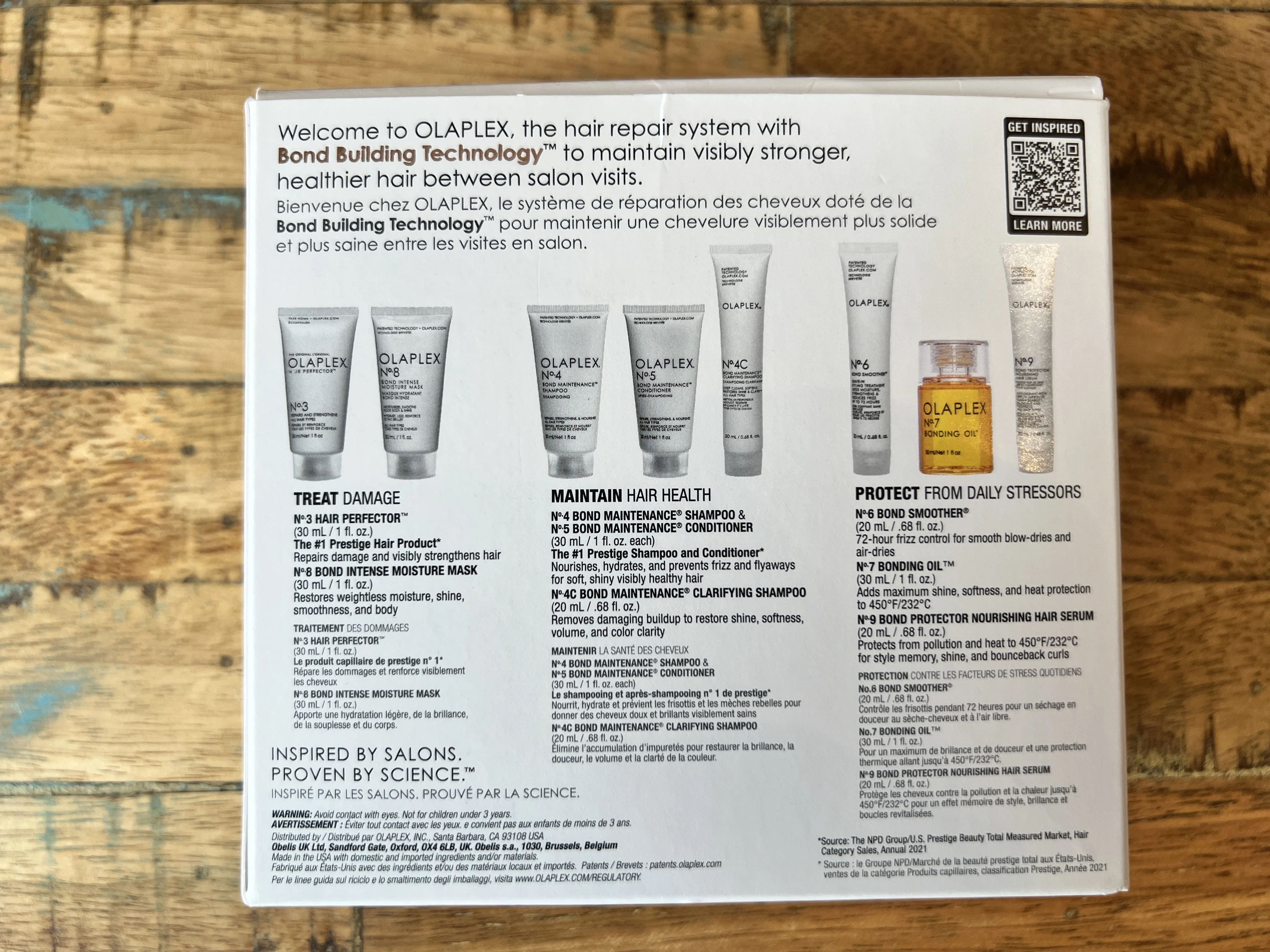 For the most part, you'll use each product according to the instructions on the bottle.
Olaplex products are remarkably easy to use. Just be aware that curls can be difficult to coat completely in the product, so you'll want to be generous with the product and ensure you've covered all of your strands.
If you do that, you can feel confident that the products will work on your curls.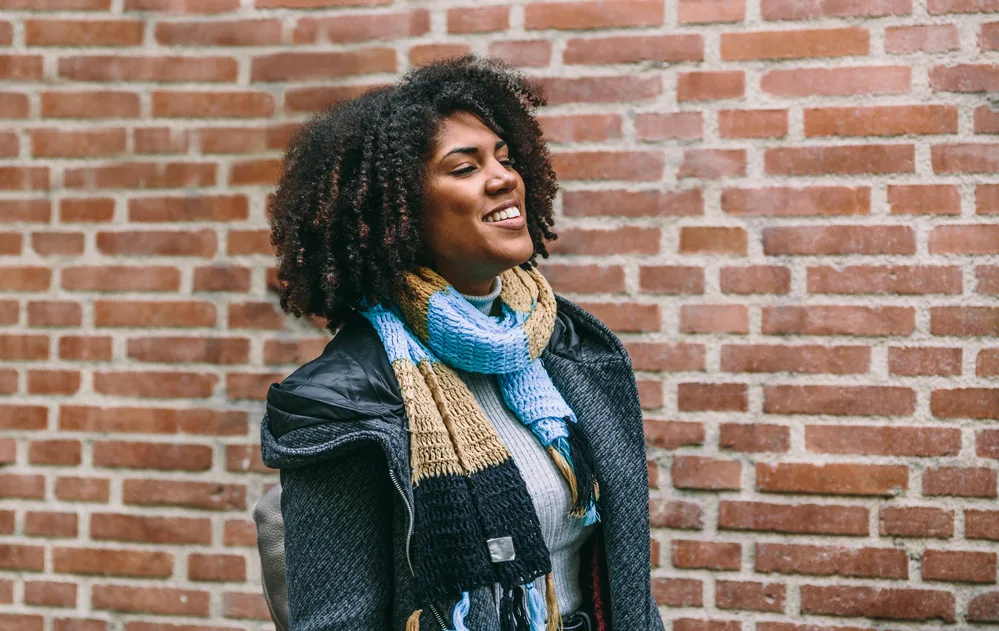 Can Olaplex Enhance Your Curls?
Olaplex isn't heavily marketed as a curly girl product, but that doesn't mean it won't give your curls a boost. Many of the products focus on repairing and strengthening the hair while boosting its moisture levels.
For curls, the enhanced moisture and repaired hair bonds can result in tighter, more defined curls that are bouncier and more elastic. So yet, Olaplex can indirectly enhance your curls by making them healthier.
You'll still need to use your typical styling products, though. The Olaplex will simply give you a better canvas for creating your favorite curly dos.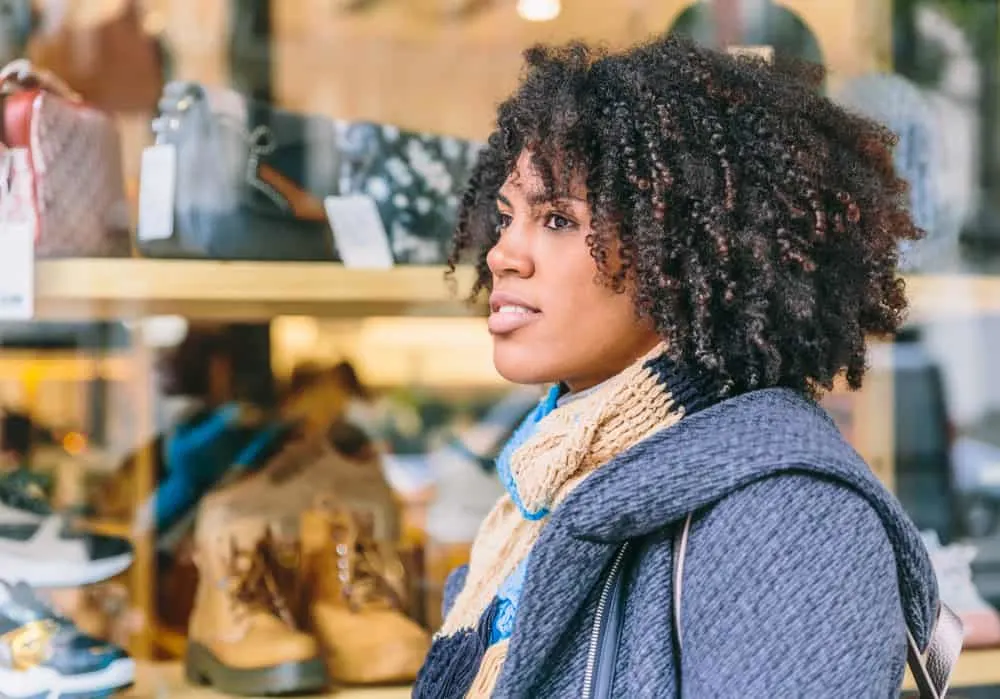 All Olaplex Products Are Not Designed for Curly Hair
With all that understood, some products may not be well-suited for curls. Dry shampoo, for instance, isn't a product commonly used by people with curls; it's for people with straighter hair types who deal with oily hair.
If you are one of the few curly heads who deal with oily hair or an oily scalp, this is a product to consider. But you probably won't need it.
Who Should Use Olaplex Hair Products?
There's no need to use Olaplex unless you need it. Not sure if you're a good candidate for the brand's products? Use this section to help you decide!
You may want to add Olaplex to your hair product stash if you:
plan on getting your hair colored or bleached.
will be getting a perm, relaxer, or texturizer.
have received a chemical service and are experiencing hair damage.
want to give your hair the best chance of weathering environmental damage.
have damaged hair due to non-chemical reasons.
You may not want to use Olaplex if you:
are allergic to any of the ingredients in an Olaplex product.
have a difficult time following product instructions.
Ultimately, the final decision is up to you.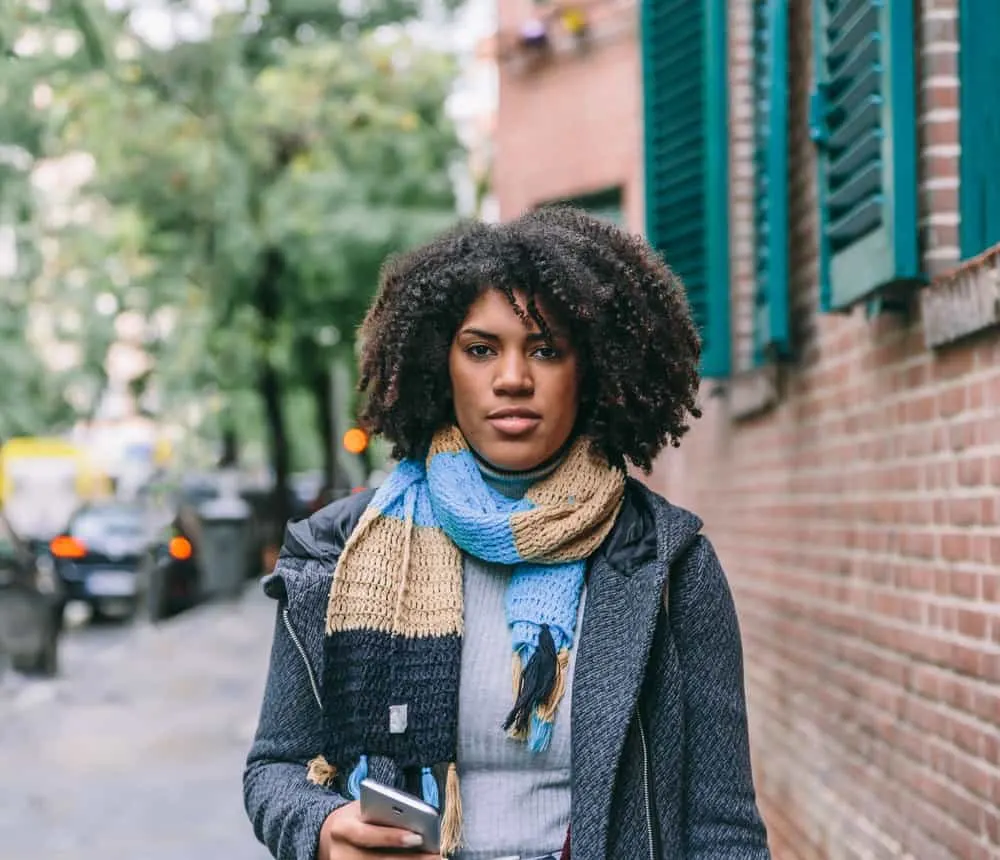 How Much are Olaplex Hair Products?
One of the main factors determining whether you should try a given product is its cost. So, how much do Olaplex products cost? Some emphatically claim that Olaplex products are too expensive, while others don't have any issues with the price tags that accompany the company's products.
The truth is that Olaplex products are priced a little higher than average hair care products because of their bond-building power. If you're willing to pay a little more for quality and enhanced performance, chances are you'll be happy with your Olaplex purchase.
Things to Be Aware of Before Using Olaplex
The internet is full of misinformation about hair products, and Olaplex isn't exempt. Before you use Olaplex, there are a few things you should be aware of.
How Olaplex Works for All Hair Types
First, you should know that you won't see results right away; it could take weeks or months for measurable results. Being patient when using the company's products is important. In addition, some of the products have been irritating to some users.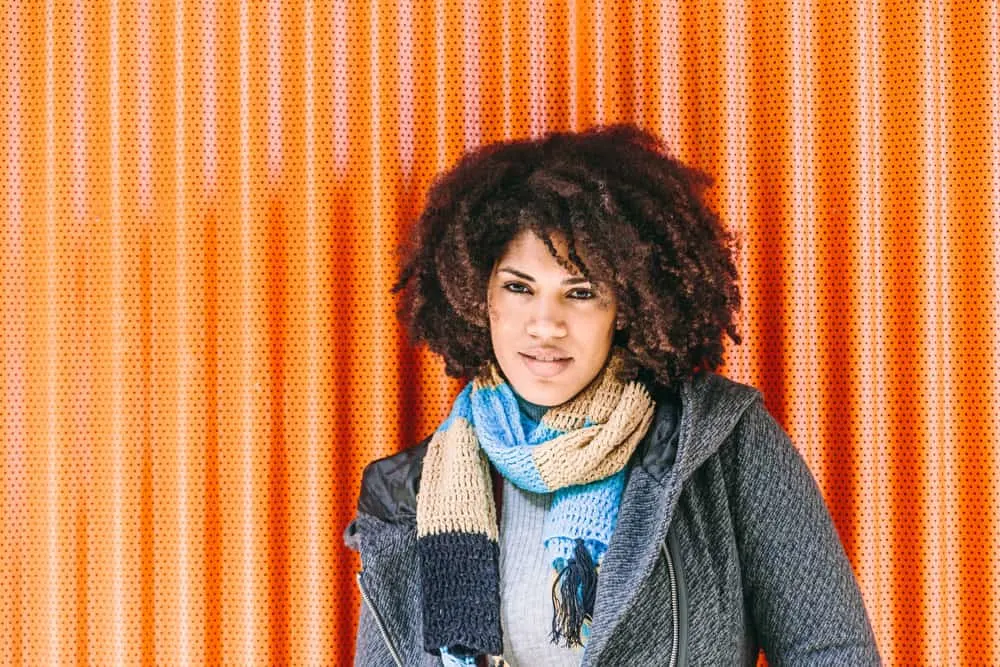 If you decide to use any product at all (not just Olaplex), take inventory of your hair and scalp regularly to ensure they are irritation-free. Finally, if you're using Olaplex as part of a hair coloring service, you should prepare for a longer-than-average processing time. Plan for that ahead of time, so you won't be disappointed.
So, there you have it–everything you need to know about using Olaplex on curly hair. We hope you found all the information you were looking for, and we wish you the best with your curls!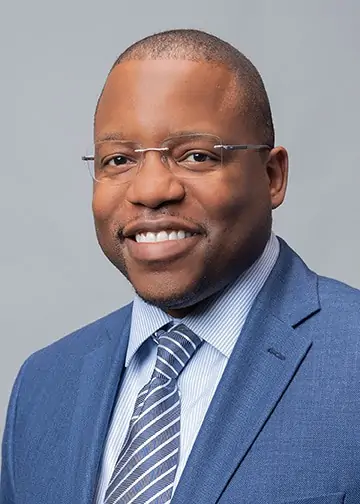 Kenneth Byrd, with a BS in Accounting and Management Information Systems and an MBA from the University of Alabama at Birmingham, has over 15 years of experience and is a recognized authority in hair care. Co-founder of Curl Centric® and Natural Hair Box, Kenneth has dedicated himself to promoting ethical and scientifically-backed hair care practices. Rigorous editorial guidelines, industry recognitions, and features in numerous media outlets evidence his expertise. Kenneth's commitment to transparency, quality, and empowerment has positioned him as a trusted voice in the field, empowering readers to confidently embrace their natural beauty.