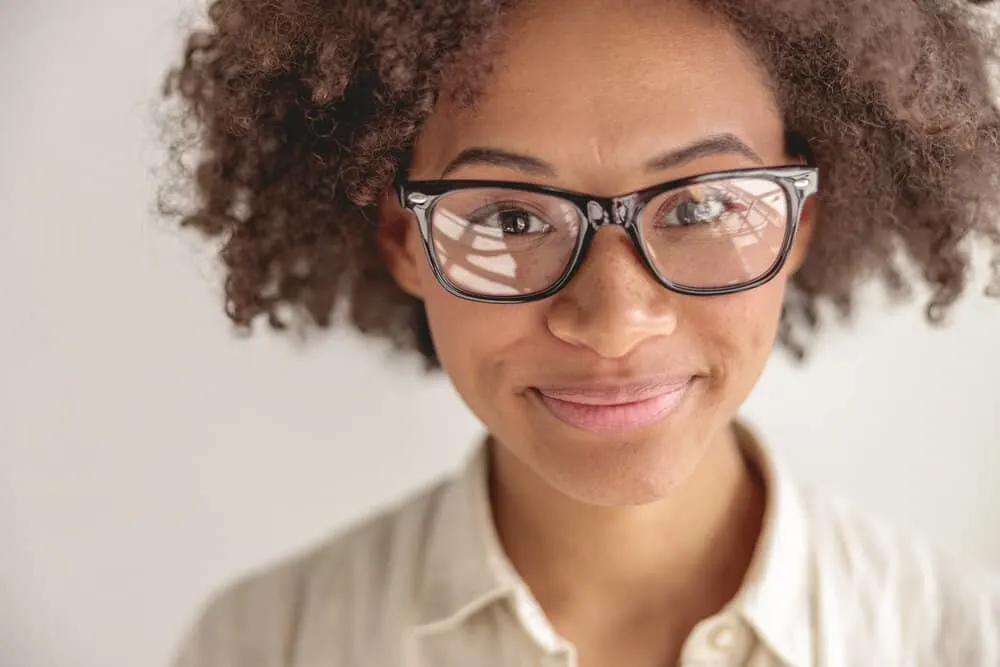 Olaplex hair products are praised for their ability to repair damaged strands, promote smoothness, and enhance manageability.
Although most who try Olaplex shampoo can't stop raving about it, some people complain that the shampoo leaves their hair greasy. Does Olaplex shampoo make your hair greasy?
What about the Olaplex conditioner and hair oils? Want to know if Olaplex will have the same effect on your hair? Read on to find out!
In this article, we'll tell you whether Olaplex shampoo makes your hair greasy and share tips for how to get the most out of your Olaplex products.
Does Olaplex Shampoo Make Your Hair Greasy?
Olaplex shampoo can make your hair greasy. Although many who try Olaplex shampoo (also known as No. 4 Bond Maintenance Shampoo) find it hydrating and strengthening, others find that it leaves their hair feeling greasy.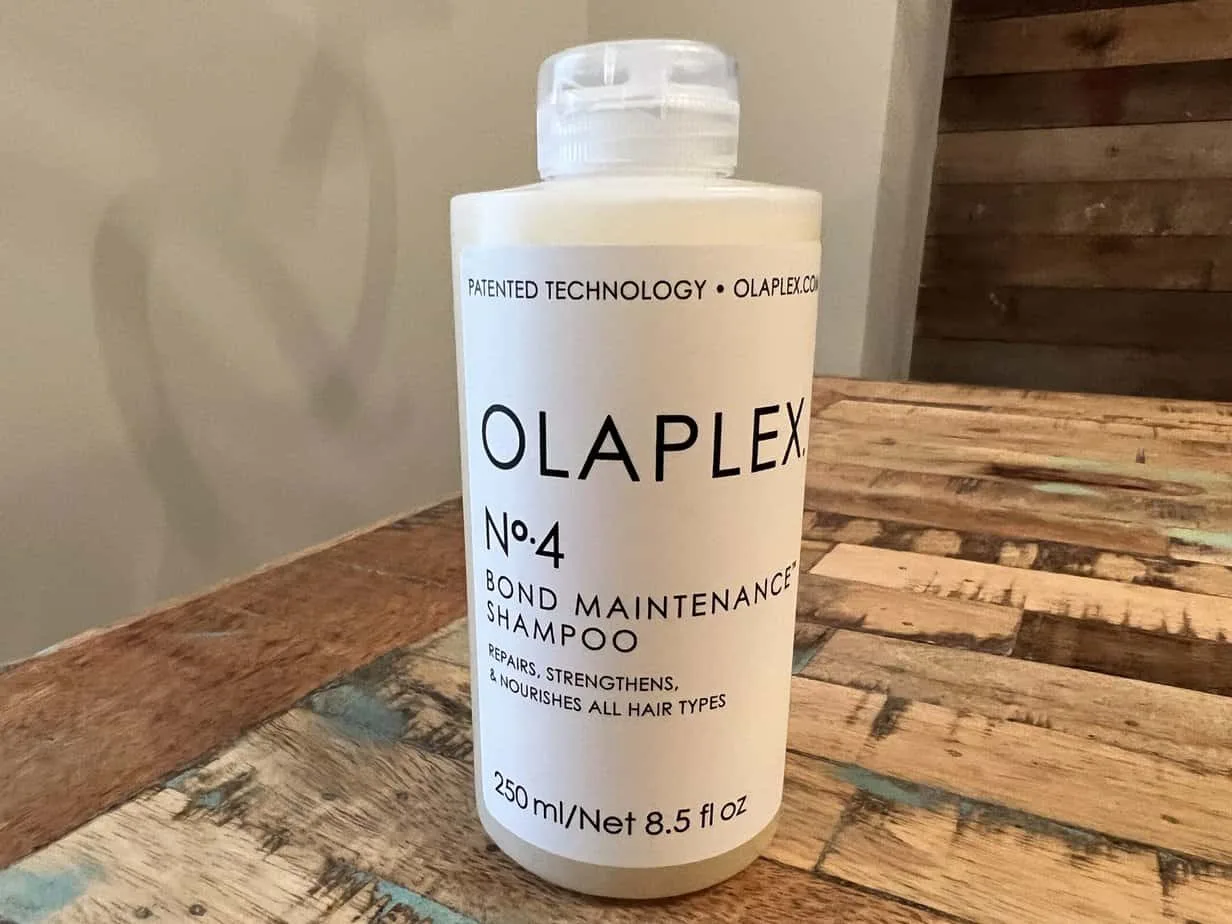 That is especially true for anyone who has naturally oily hair. This won't be the case for everyone who tries it, but it is something you should keep in mind.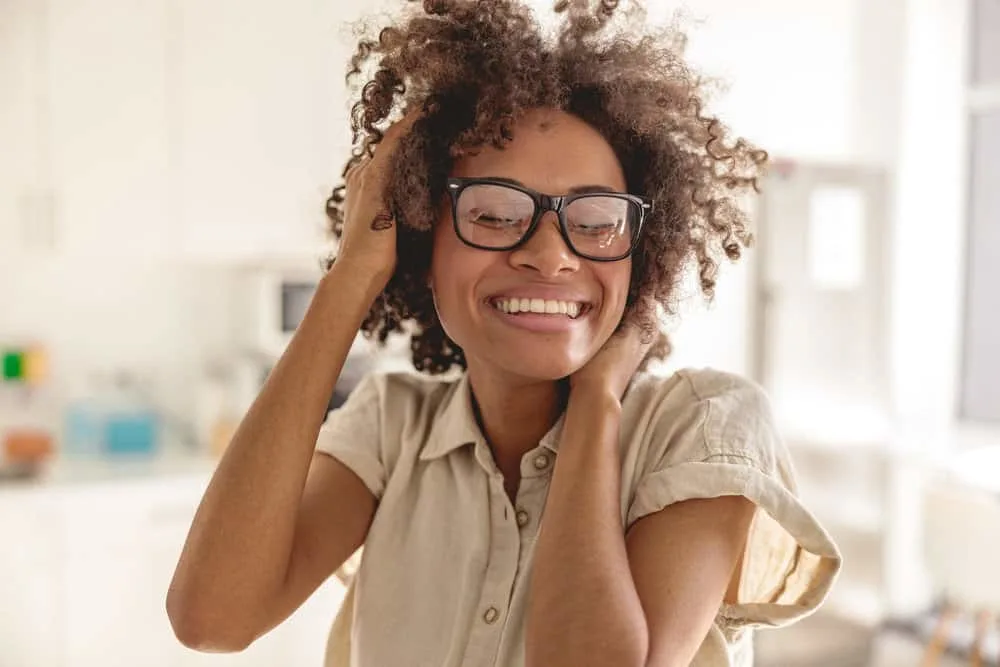 The reason why Olaplex shampoo makes some people's hair feel greasy is that its chock full of hydrating ingredients like apricot kernel oil and sunflower seed oil. For most people, these ingredients do exactly what they were intended to do without any adverse consequences.
But for the minority, their richness turns out to be too much, resulting in oiliness.
In addition, the shampoo contains very mild cleansers, which is not enough to remove stubborn product buildup, oils, and debris from the hair.
This is why people with oily hair will find that after switching from a harsher shampoo to Olaplex shampoo, their hair feels greasy.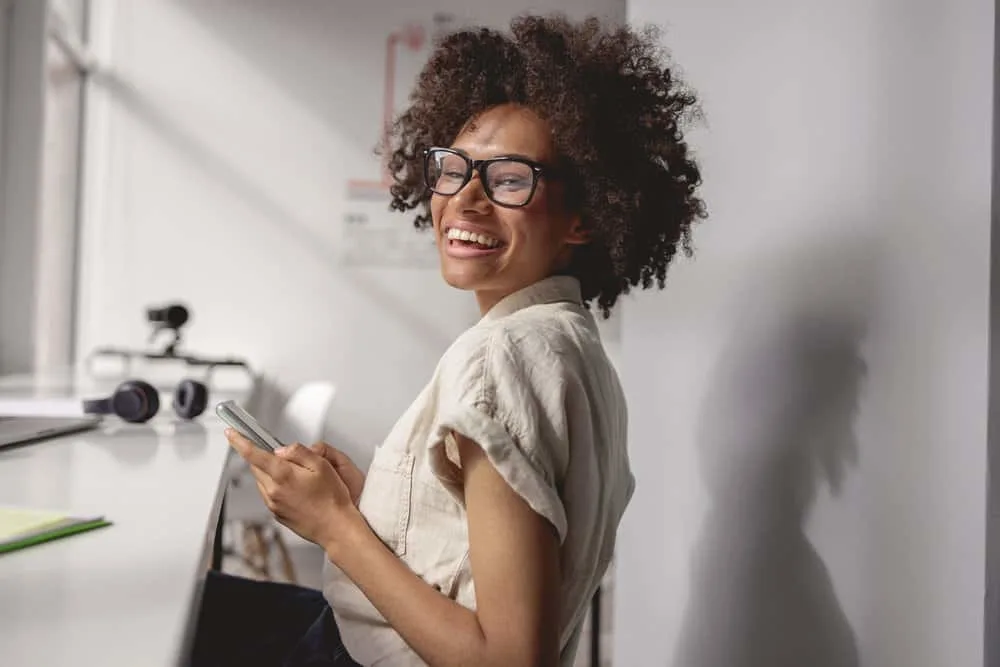 Other Olaplex Products That Can Make Your Hair Greasy
Olaplex shampoo isn't the only Olaplex product that can leave your strands looking greasy. Although this won't be the case for everyone who tries them, here are some other Olaplex products that can leave your hair oily.
Olaplex No. 5 Bond Maintenance Conditioner
The Bond Maintenance Conditioner is an intensive, repairing conditioner that promises to leave your hair feeling strong, smooth, and perfectly moisturized.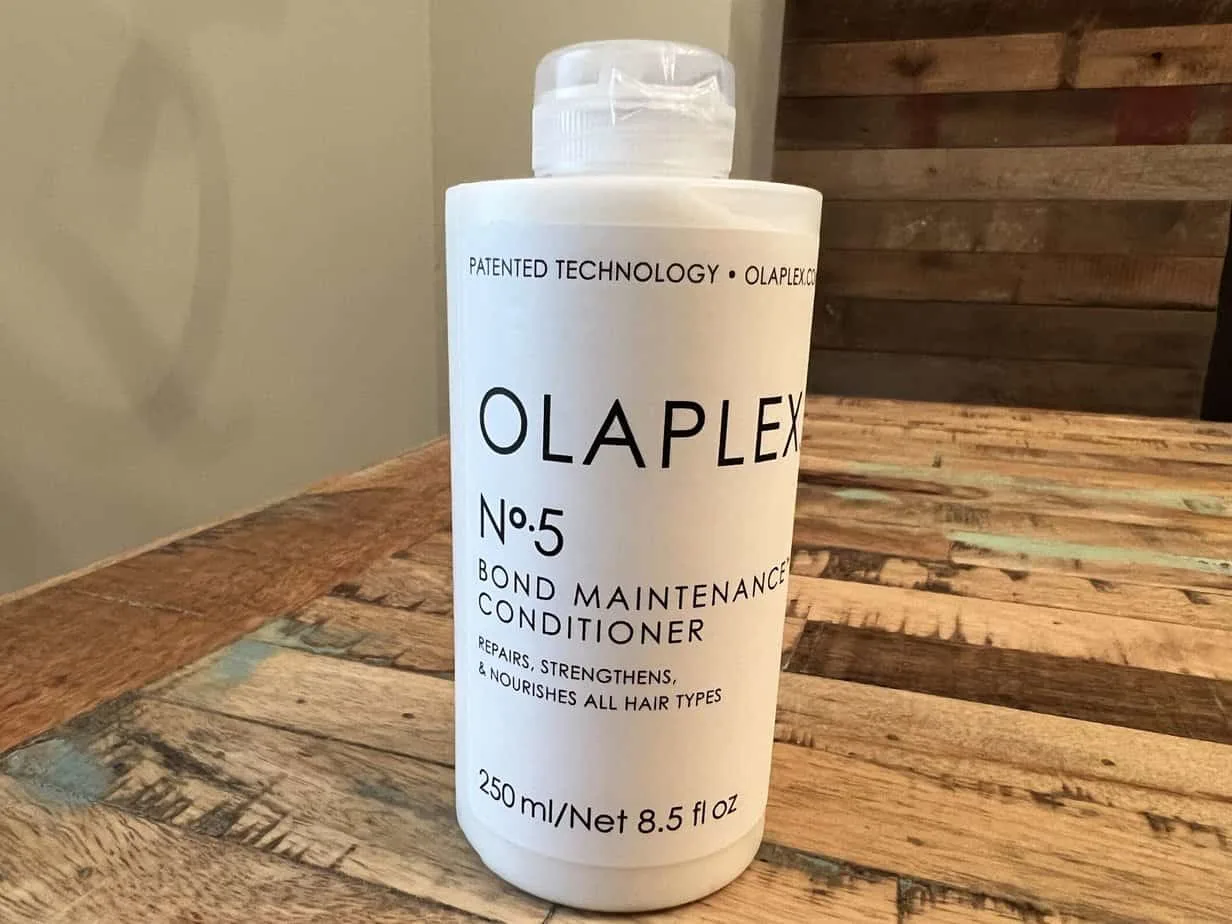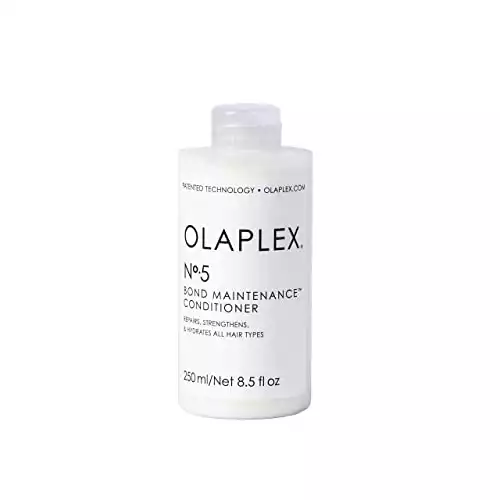 The hydrating formula is packed with hair-healthy oils like avocado, grapeseed, sunflower, Abyssinian, and Camellia Sinensis oil. Although the product is deeply nourishing, these oils may leave a greasy coating on your strands.
Olaplex No. 6 Bond Smoother
The Bond Smoother is a leave-in treatment that moisturizes, strengthens, and fights frizz for up to three days! It defines and smooths your curls while reducing flyaways and cutting your blow-drying time in half.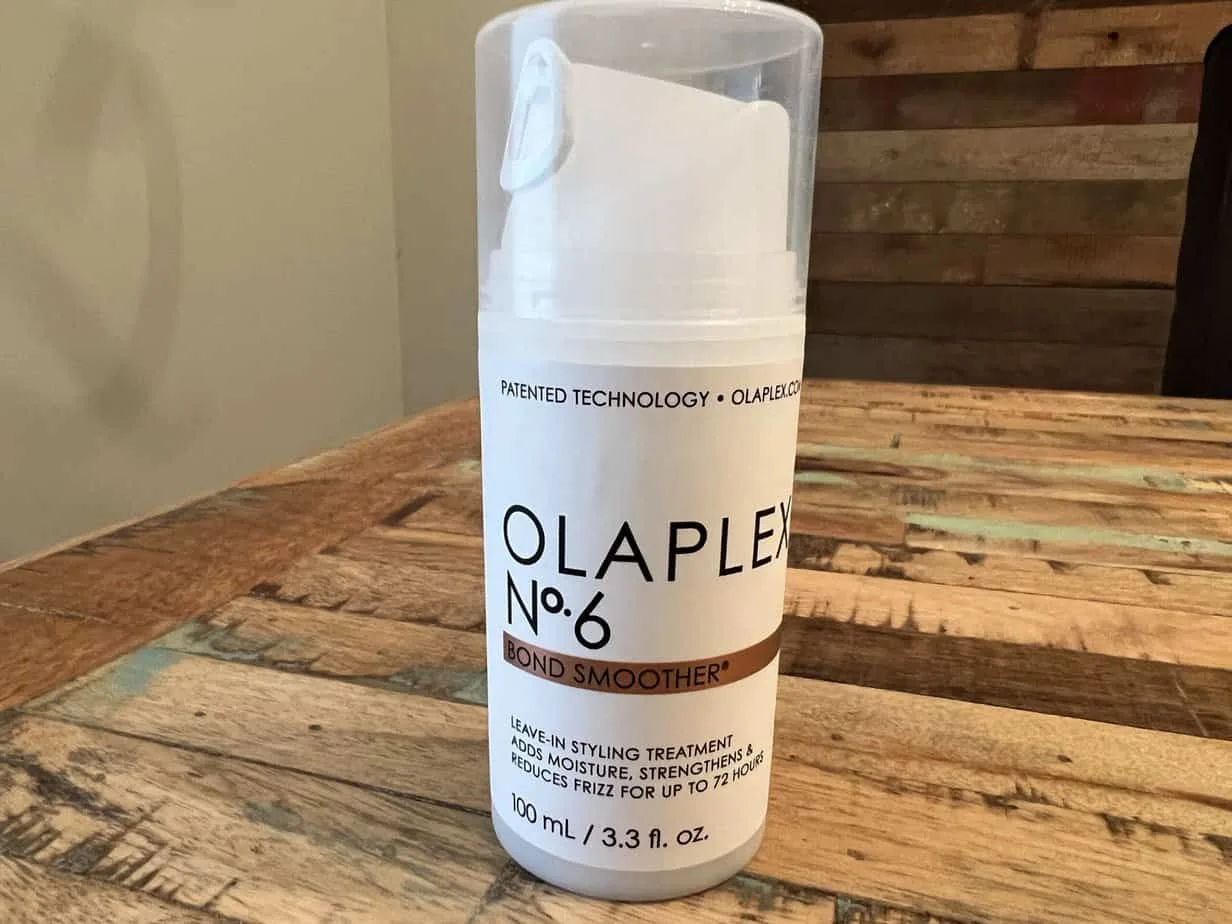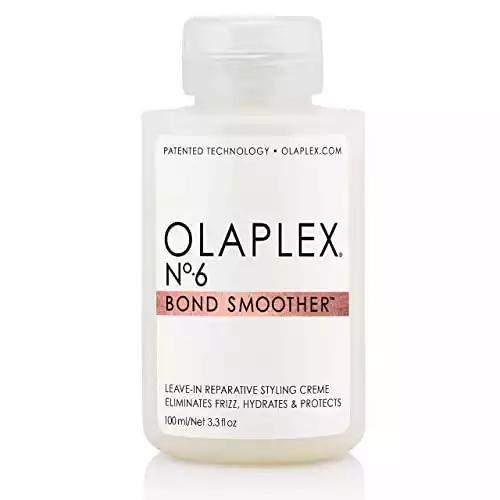 Although it's suitable for all hair types and textures, the highly concentrated serum can leave some people's hair feeling heavy and weighed down. You're more likely to notice this if you've got a looser curl texture.
Olaplex No. 7 Bonding Oil
Olaplex's Bonding Oil is an oil blend that restores your strands and leaves them super shiny. Its hair-loving ingredients lock in moisture, so your hair will be frizz-free and touchably soft for hours.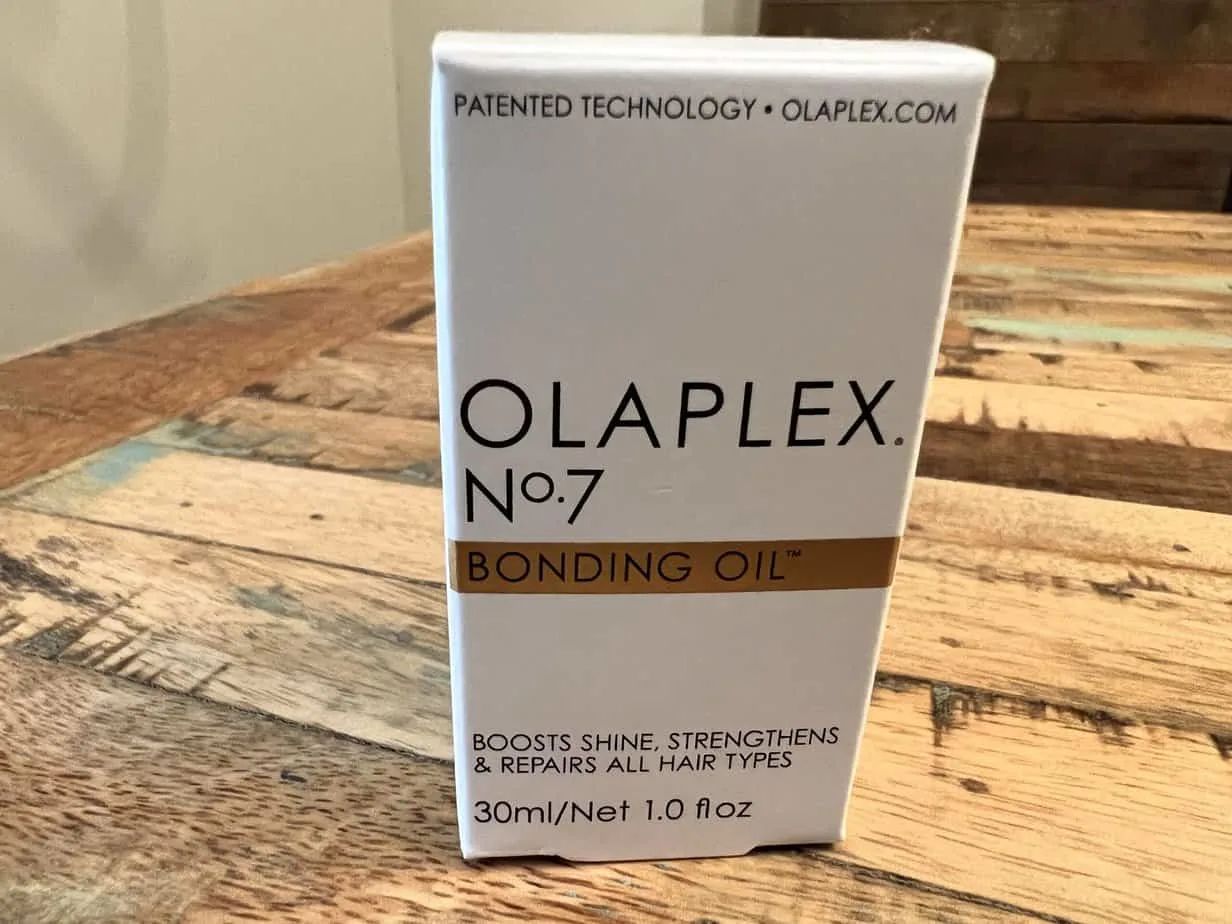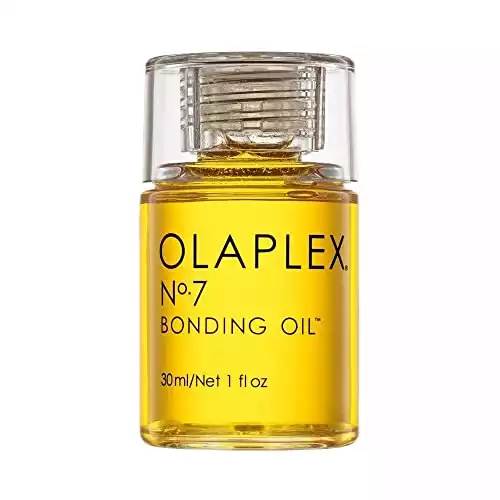 Just like with any other oil, Olaplex No. 7 can make your hair slick if you apply too much or use it too often.
Olaplex No. 8 Bond Intense Moisture Mask
Olaplex's Bond Intense Moisture Mask gives damaged hair a concentrated dose of hydrating ingredients.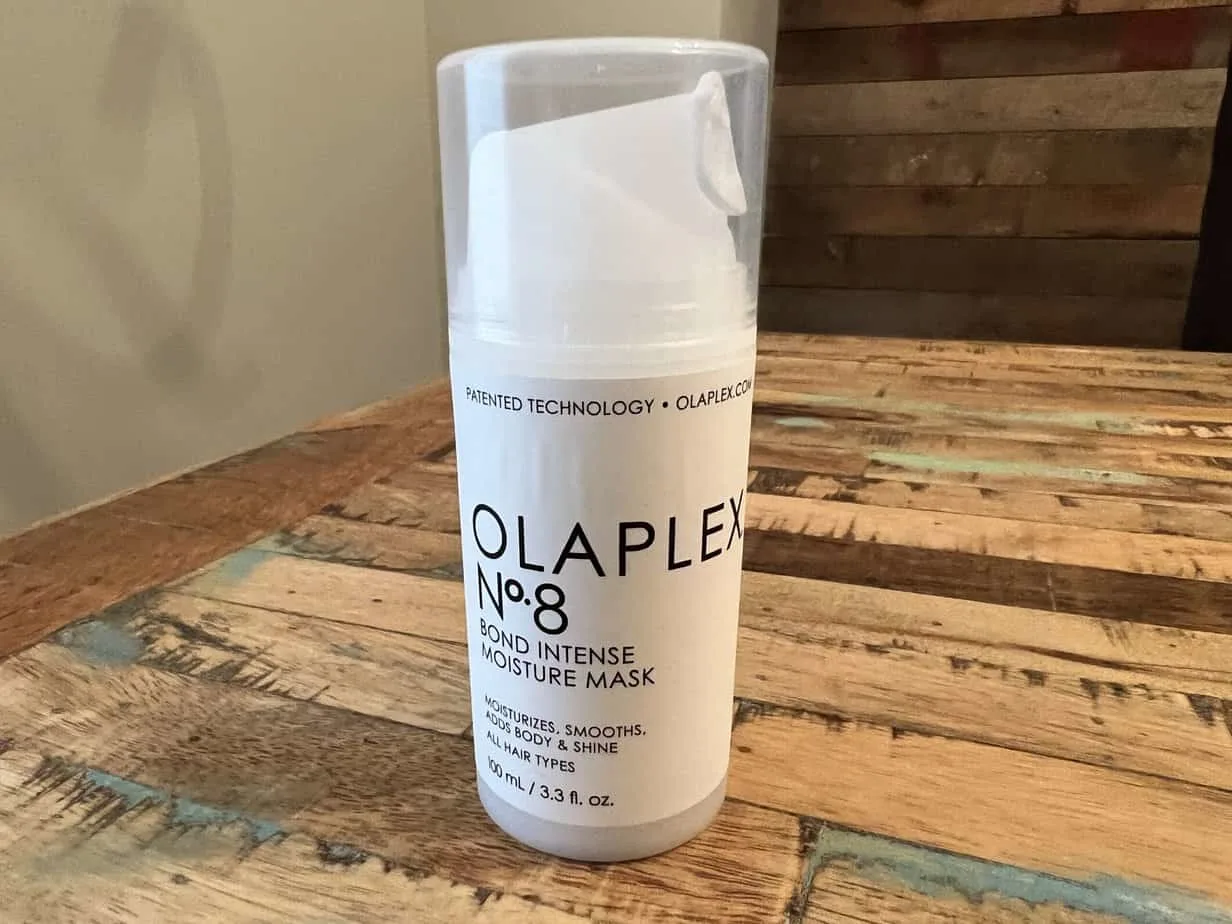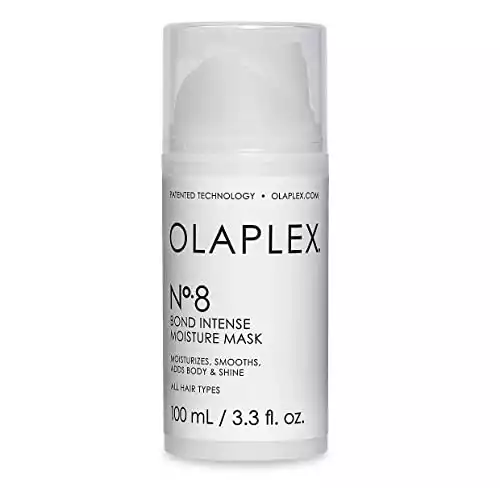 Wholesome ingredients like rosehip oil, ceramides, hemp seed, amino acids, and avocado oil strengthen your hair and impart serious body and shine. It also contains non-soluble silicones, which coat your strands in a slick, water-resistant film.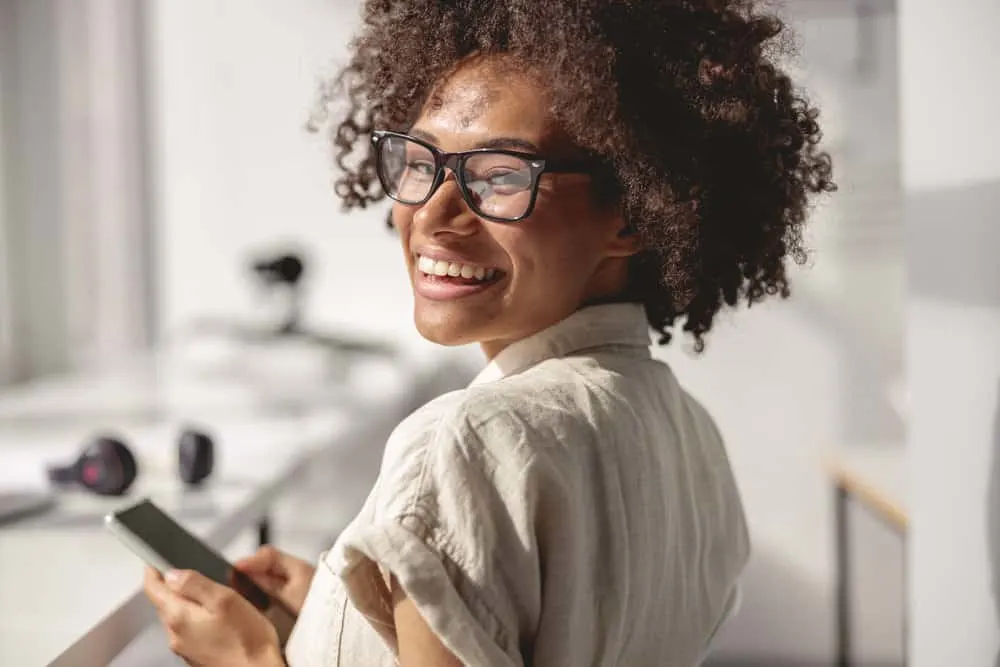 Why Olaplex Makes Hair Greasy
In addition to the ingredients, there are various reasons why you may experience greasy hair after using Olaplex's line of reparative products. We'll take a look at some of the most common ones below.
They Contain Oily Ingredients
Many Olaplex products contain a mix of oils, which can overwhelm fine strands and weigh them down. That is especially true if you apply an oil-rich product to dry hair. Though oil can keep your hair healthy, too much will lead to glossy, oil-soaked strands.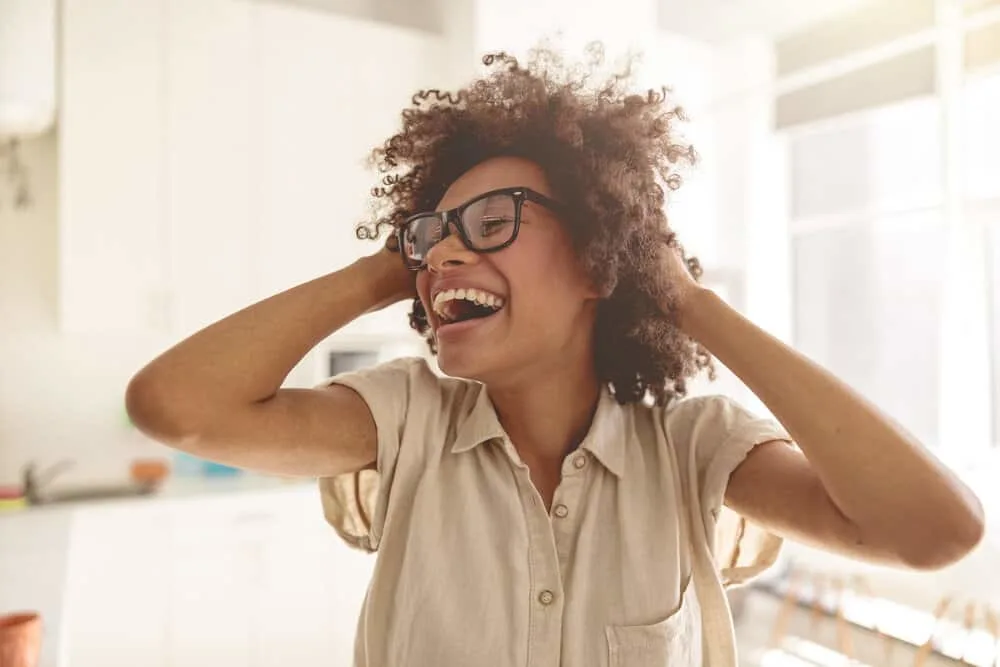 You're Using Too Much Product
Each Olaplex product has a highly concentrated formula. That means you don't need to apply much to reap all the benefits.
While you can get away with being heavy-handed with other, more diluted products, using too much Olaplex may leave your strands limp and greasy.
You Have Low Porosity Hair
Yet another reason your Olaplex product may be leaving your hair greasy is that you have low-porosity hair. Unlike normal and high-porosity hair, low-porosity hair has a tightly closed cuticle that locks your hair products out. Instead of being absorbed into your strands, they sit on top of them and leave behind a greasy film.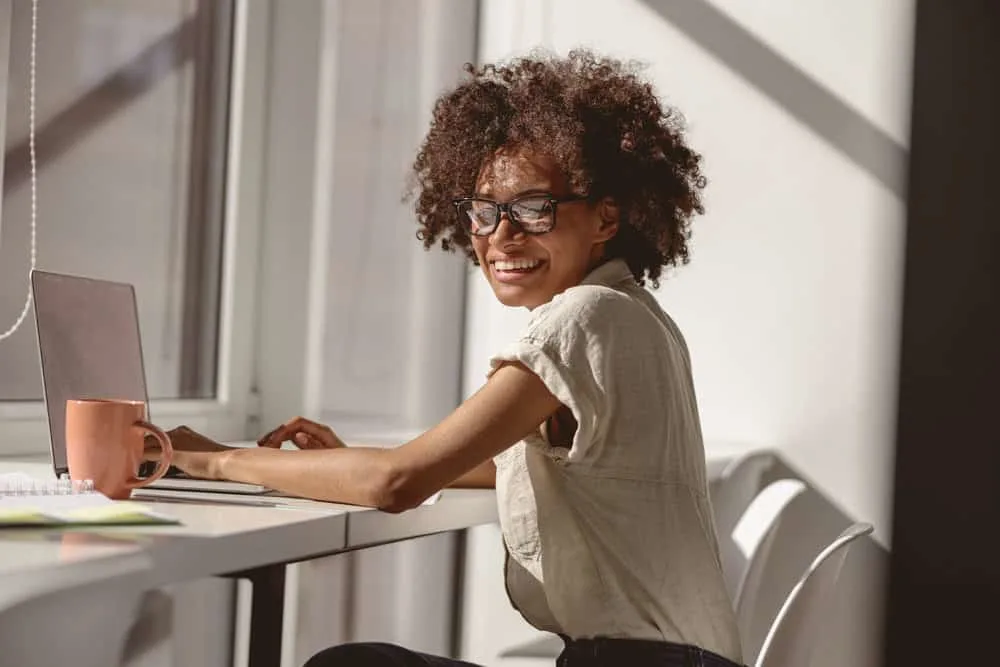 How to Avoid Greasy Hair After Using Olaplex
Just because an Olaplex product made your hair feel or look greasy doesn't mean that you have to stop using it. There are several things you can do to combat the greasiness, and we'll go over them below.
Use Less Product
If a product says to apply a pea-sized amount, that's precisely how much you should use. Always start with less than you'll need and add more if needed. Doing so will reduce your chances of ending up with a greasy mess.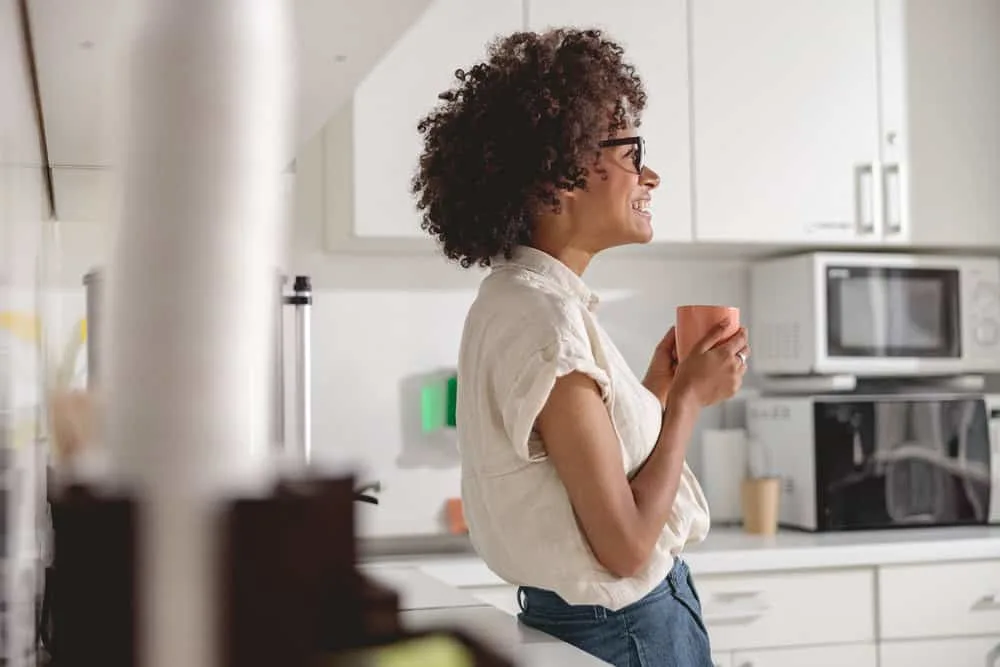 Focus On Your Ends
Avoid using moisturizing products on your roots and scalp. Instead, focus your attention on the ends of your hair. As the oldest part of your strands, they're not only the most fragile, but they're prone to drying out.
They'll also benefit the most from Olaplex's repairing formula. As long as you don't have dry hair, the natural oils your scalp produce are enough to keep your roots moisturized.
Crank up the Heat
Do you have low-porosity hair? Before you apply your Olaplex product, wash your hair with warm water. That will open up your hair's cuticles, allowing more of the nourishing ingredients to be absorbed into your strands.
Because the product is entering your strands, it won't sit on top of your hair cuticle and give your hair a greasy look and feel.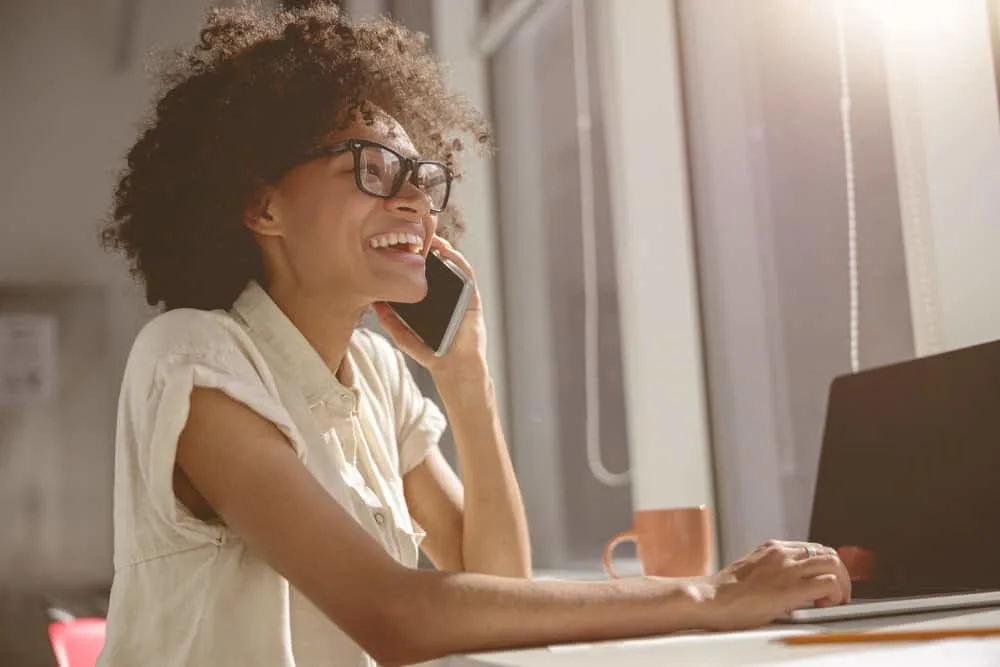 Apply the Olaplex Treatment to Damp Hair
Although you can use most Olaplex products on wet and dry hair, applying it to damp locks may yield better results.
When your hair is damp, the cuticles open slightly, allowing more product to sink into your strands. On the other hand, applying product to dry strands increases the chances that your hair feels like an oil slick afterward.
Give Your Hair Time to Adjust
Some users say that although their hair initially reacted by going into oil-production overdrive, things eventually balanced out.
When your haircare regimen doesn't provide your hair and scalp with enough moisture, your scalp will overcompensate by producing too much sebum (excess oil).
As Olaplex gives your scalp the hydration it needs, your scalp will adjust by reducing the amount of oil it produces. In time, you might even get away with washing your hair less often!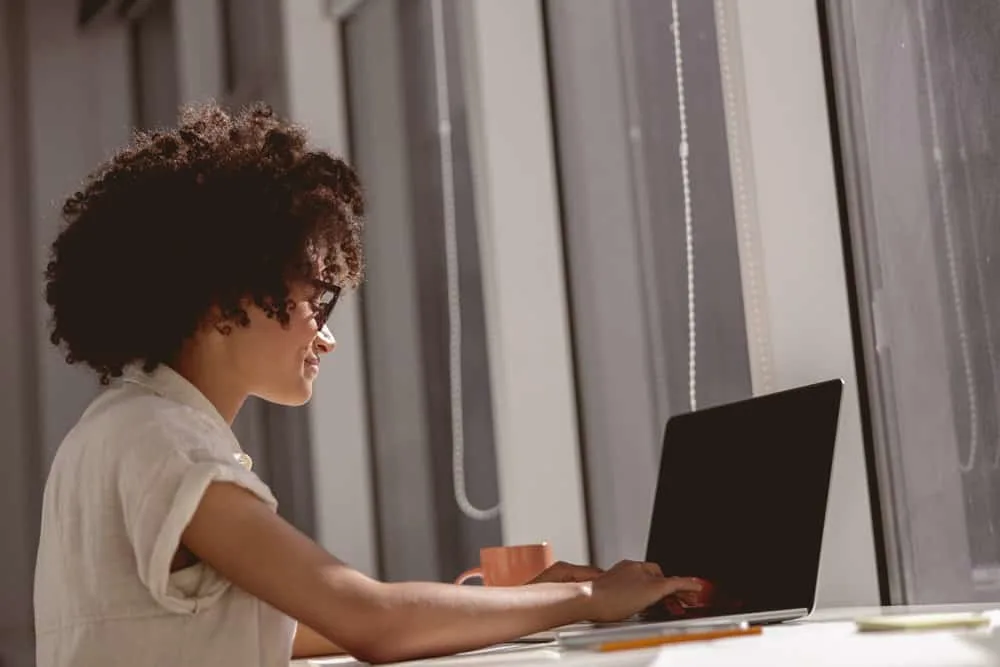 Tips for Getting the Most Out of Olaplex Products
If your hair feels greasy after applying Olaplex, there's a chance you didn't use the product correctly. We don't want you to miss out on all Olaplex has to offer, so here are some tips for getting the most out of them:
Follow the product directions closely.
Only use the recommended amount.
Use the right products for your hair type and texture.
Wash your hair regularly to remove product buildup and help Olaplex sink into your strands.
Use the products in the correct order.
Make sure you're buying your products from a reputable seller.
Focus your attention on your mid-lengths and ends since your roots are more likely to get greasy.
Apply less product than you'll need, and then gradually add more as needed.
Does Olaplex Shampoo Leave Residue?
Olaplex shampoo can leave a greasy residue for some users, particularly those with naturally oily hair. This is due to the hydrating ingredients like apricot kernel oil and sunflower seed oil, which can be too rich for certain hair types. Additionally, the mild cleansers in the shampoo might not be enough to remove stubborn product buildup, oils, and debris from the hair, contributing to a residue.
How Often Should I Wash My Hair with Olaplex Shampoo?
Olaplex shampoo is formulated for daily or every wash use. However, from our experience, you may eventually be able to wash your hair less often as your scalp adjusts to the hydration provided by Olaplex products, reducing oil production. As everyone's hair is different, paying attention to your hair's needs and adjusting the washing frequency accordingly, even though the shampoo is designed for frequent use, is important.
Should You Use Olaplex Shampoo Everyday?
Olaplex shampoo is formulated for daily use, so it's perfectly fine to use Olaplex shampoo daily. However, Olaplex shampoo can definitely be heavy for some hair types. It is important to remember that everyone's hair is different, and the ideal washing frequency may vary depending on your individual hair needs. As your scalp adjusts to the hydration provided by Olaplex products, you might find that you can wash your hair less often due to reduced oil production. Ultimately, we recommend that you pay attention to your hair's needs and adjust your hair care regimen accordingly.
When it comes to Olaplex products, the most important thing to remember is that less is more. If you use them correctly, Olaplex products can help prevent and reverse hair damage and leave your hair looking and feeling fabulous.
We hope this article clarifies whether Olaplex shampoo (and other Olaplex products) will make your hair oily and provides you with all the tools you need to use it confidently.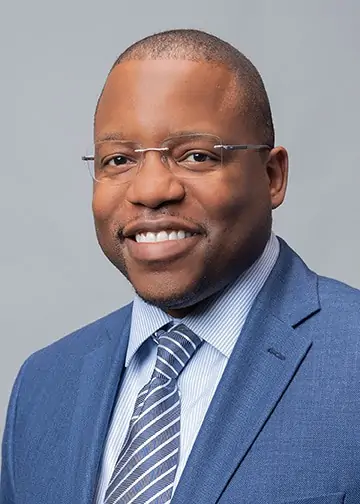 Kenneth Byrd holds a BS in Accounting and Management Information Systems and an MBA from the University of Alabama at Birmingham. With over 15 years of experience, Kenneth has been dedicated to hair care since 2008, when he co-founded Curl Centric® and Natural Hair Box alongside his wife. As a team, they promote healthy hair care practices through their comprehensive platform, Curl Centric. Curl Centric is a website operated by a husband and wife team that encourages healthy hair care. At Curl Centric, we aim to help our readers take control of their hair care journey and make good decisions about products, hairstyles, and maintenance techniques. We also have strict editorial integrity; here's an explanation of our editorial guidelines and how we make money.