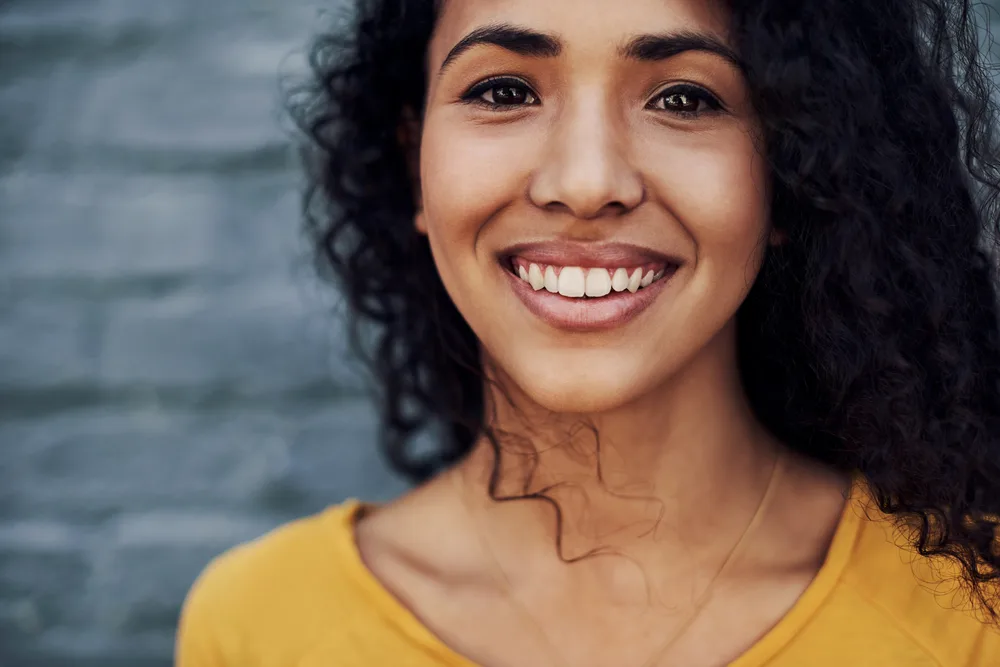 When you want to achieve sleek, smooth, or defined styles on your curly hair, one thing you'll need is the right gel. Not all of them mesh well with curly hair. So, what is the best gel for curly hair? We're going to help you with that in this article. We'll share with you our top 3 best gels for curly hair.
The Best Gel for Curly Hair
The best gel for curly hair is the Eco Style Olive Oil Styling Gel due to its robust holding power. Formulated for all hair types, it packs enough hold even for coarse, thick strands. Its main ingredient, olive oil, is a fantastic moisturizer that penetrates the hair shaft and infuses your strands with moisture while also smoothing hair cuticles to make frizz a thing of the past.
This gel also contains protein to strengthen weak hair, and glycerin, a humectant that pulls moisture into the hair from the environment.
1. Eco Style Professional Styling Gel with Olive Oil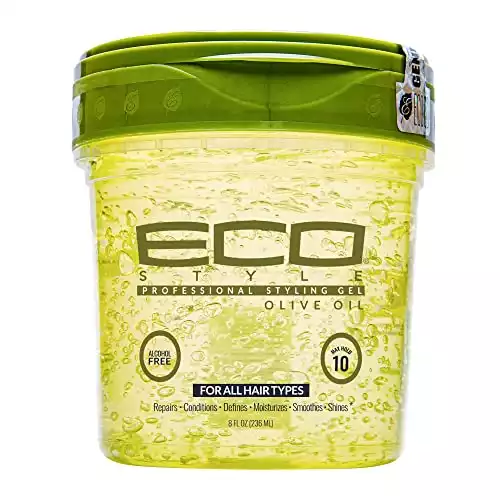 Do you need a high-hold styling gel to achieve the sleekest ponytails or smooth down stubborn flyaways? Then, the gel to consider is Eco Style Olive Oil Gel. It's one of the most popular gels in the curly hair community and is sure to give you the hold and control you need to achieve your desired styles.
This gel is formulated for all hair types, which isn't always the most promising claim when it comes to styling gels. But this one is actually formulated with enough hold to handle coarse, thick strands, and it has a few other ingredients that could do your curls some good.
This gel's holding power is a 10 on a scale of 1 to 10. So, you're getting superior hold to keep your strands in place all day (or longer if you prefer).
Key Ingredients
Eco Style Olive Oil Gel contains several ingredients that can make styling your curls a cinch. The main ingredient of importance is olive oil. Olive oil is a fantastic moisturizer that penetrates the hair shaft and injects your strands with moisture.
It also smooths the hair cuticles to make frizz a thing of the past. In addition to that, this gel contains protein, which is known to strengthen weak hair, and glycerin, a humectant that pulls moisture into the hair from the external environment.
How to Use
SUPER Defined Wash and Go Using Eco Styler Gel (No Flaking) | Volume & Definition on DAY 1!!
To use this gel, you'll simply apply it to your wet or dry hair and smooth it in with your fingers, a comb, or a brush. You'll then proceed with the rest of your hair styling routine.
The amount of gel you use will depend on your hair texture and the style you're going for. But just know that a little bit goes a long way with this gel. You can use Eco Style for a wide variety of styles, including wash n' go styles and braids.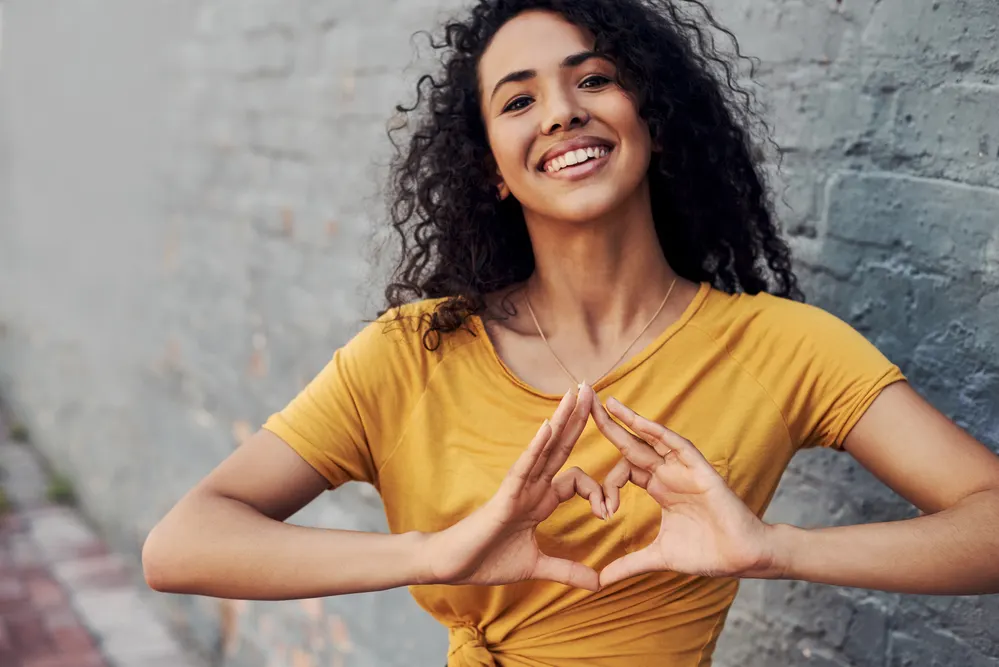 Pros and Cons
Now, to dive into things a little bit deeper, it's time to look at the pros and cons of this gel. They'll lend some insight into whether it's the right gel for you.
Pros
The gel is water-based and free of drying alcohols that can zap moisture from your hair.
The olive oil in the formula can work wonders for those with dryness-prone hair. It can also reduce frizz.
The gel makes your hair smoother, shinier, and full of luster.
Your hair will feel more moisturized after application than it did before.
The gel has a subtle, pleasant scent.
The product is made in the U.S.
Cons
Some won't like the consistency of the gel or the shininess it leaves behind.
The price of the gel online is higher than what you'd pay in-store.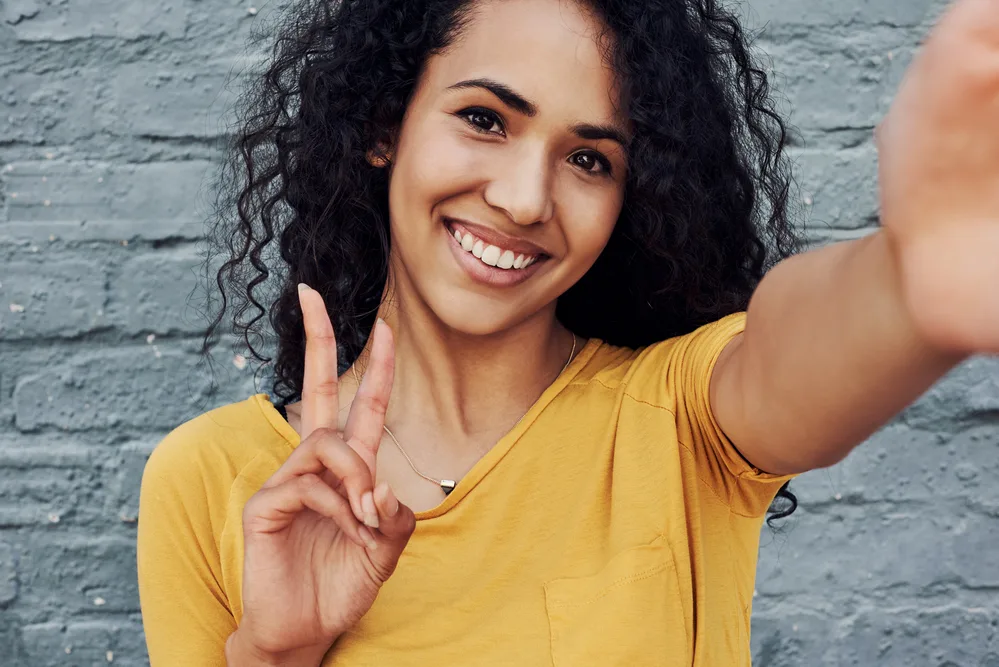 Customer Reviews
Some of the main things people like about the gel are that it reduces frizz and smooths even the unruliest hair. They also love that the gel is alcohol-free and non-drying to the hair.
Many of those who don't necessarily love the gel state that the gel didn't give their hair enough hold or didn't tame their frizz as they'd hoped it would. Others state that the package is too small for the money. But on the whole, curlies love Eco Style gel.
2. Kinky Curly Original Curling Custard Styling Gel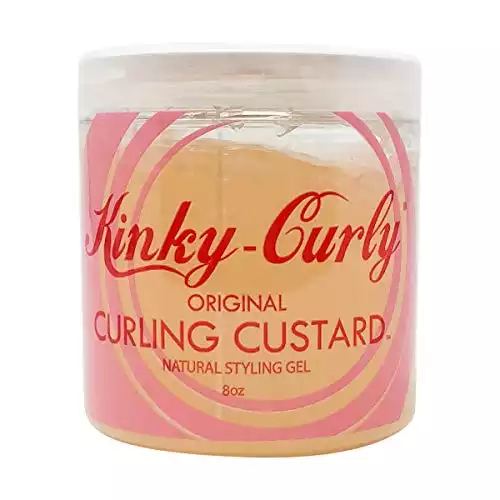 Are you looking for a gel specifically for defining your curls? Kinky Curly Curling Custard Gel is a top pick in the curly hair community.
It's a premier curl-enhancing gel designed to lock in moisture, smooth the hair cuticles, combat frizz, and give you a flexible hold that lasts. Anyone with thick or frizzy hair could benefit from adding this gel to their hair regimen.
Key Ingredients
The main ingredients that make the Kinky curly curling Custard Gel so great include aloe vera juice, vitamin E, and botanical extracts. Aloe vera juice is a mega-moisturizer that makes your hair softer and more supple on contact.
The vitamin E lends strength to brittle, breaking strands and gives your hair a lovely shine. And the botanical extracts prove to strengthen the hair, making it more resilient against breakage and environmental influences. The formula is all-natural and free of silicones, sulfates, and other ingredients that could wreak havoc on your strands.
How to Use
Is This Gel Worth The Hype?? Kinky-Curly Curling Custard | BiancaReneeToday
To get the most out of this gel, you'll start by washing and conditioning your hair. You can also apply your leave-in conditioner if you'd like. The way you'll use this gel depends on your curl type.
If you have tight curls, you'll follow the below instructions:
Ensure that your hair is dripping wet post-conditioning.
Use your fingers or a comb to divide your hair into at least 2 to 4 sections.
Apply the gel to each section, combing, brushing, or raking it through with your fingers.
Smooth the gel down small sections of your hair from root to tip to finish things off.
Allow your hair to air dry or diffuse to speed things up.
For looser curls and waves, you'll do things a little bit differently:
Ensure that your hair is either wet or damp. It does not have to be soaking wet.
Scrunch the gel into your hair in sections.
To maximize the volume, you can flip your head over so your hair is hanging downward and then scrunch towards your scalp.
Allow your hair to air dry or diffuse if you're short on time.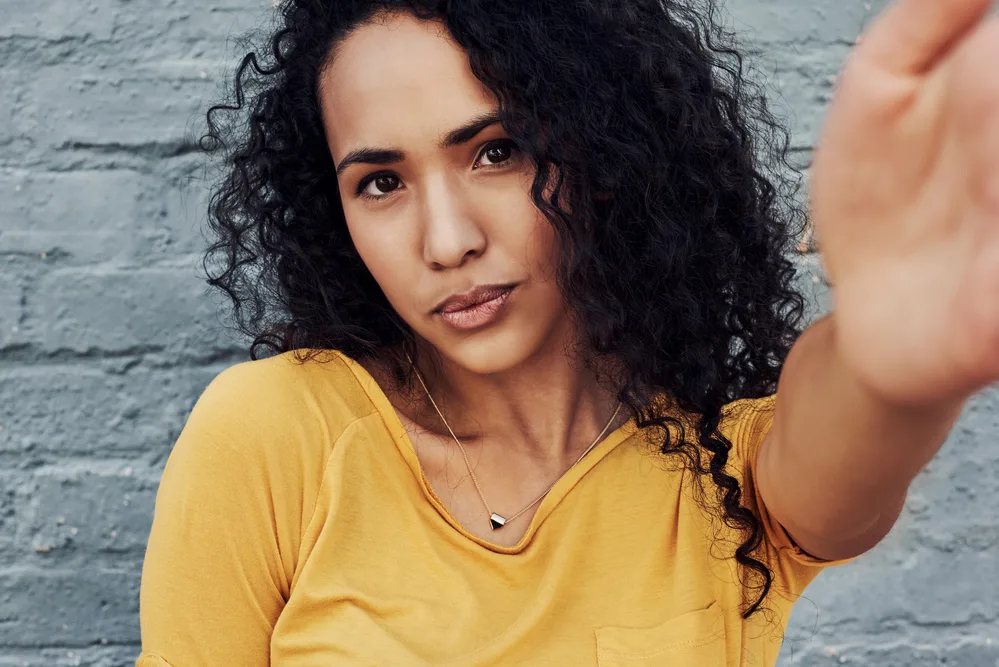 Pros and Cons
Now that we've got the basics of the gel and how to use it down, let's get into the pros and cons you should know about:
Pros
The gel promotes the hydration and overall health of your curls. With your curls sufficiently nourished, you may discover a whole new curl pattern.
The gel instantly banishes frizz for smoother, more defined curls.
You get the shininess you crave, but your hair won't look or feel greasy.
The hold you get with this gel is surprisingly long-lasting.
Cons
The gel feels greasy prior to applying it to your hair, which could be a little off-putting.
Since the gel is more of a custard than anything else, it may fall off your fingers before applying it to your hair. This can be annoying to some users.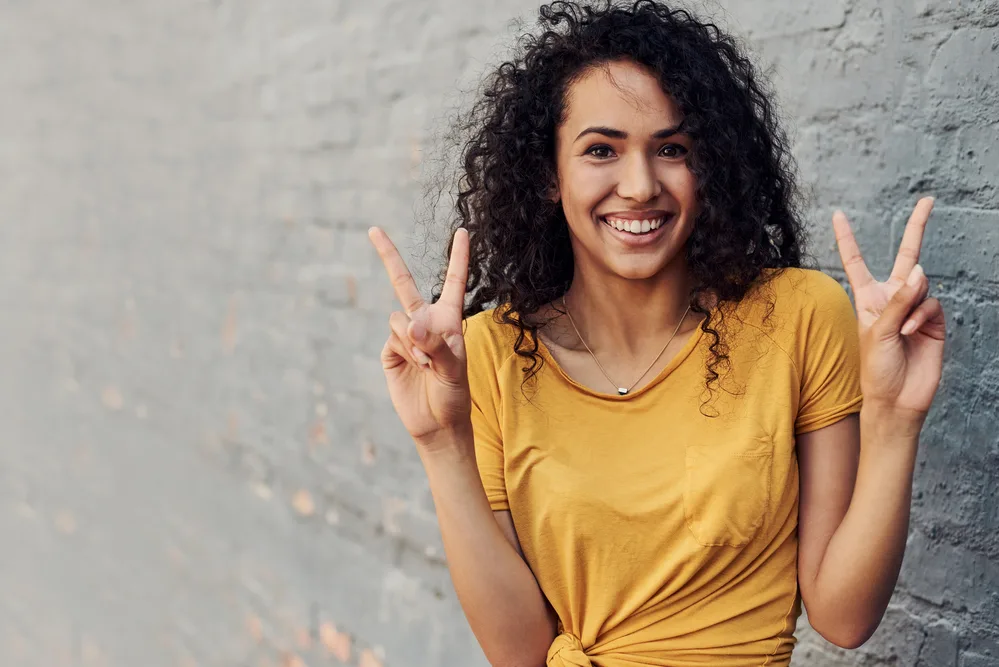 Customer Reviews
The happiest users state that they prefer this gel over others because of its curl-defining power and the fact that it won't leave your hair feeling greasy or sticky. Others love that a little bit of this gel really goes a long way.
What's more is that the gel works like a charm for people with all hair types – those with fine, thin, and thick curly hair all express that this gel is their holy grail.
But not everyone thinks the gel is amazing. The unhappiest customers complain that the gel doesn't have the holding power that they expected or makes their curls hard or sticky. These negative reviews make up less than 10% of the total reviews.
So, don't think that your experience with the product is doomed to be negative. Chances are you'll love it just like the majority of people do.
Should You Try It?
The Kinky Curly Curling Custard Gel is not for everyone. It's really great at defining curls for styles like wash n' gos, twist outs, braid outs, and the like. But it's not going to be as good at slicking the hair down for braided protective styles or super sleek top knots. Only opt for this gel if you want to define your natural curls and wear them in their natural state. This gel is specifically designed for this purpose.
3. Moco De Gorila Snot Styling Gel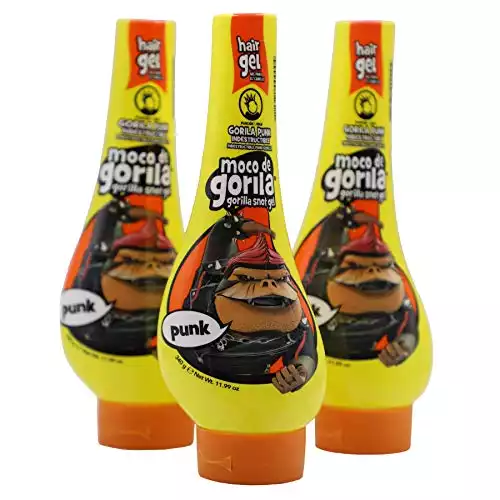 Moco de Gorila styling gel is a hidden gem amongst gels for curly hair. The brand is not as recognizable as the other ones on the list, but it's a fantastic gel nonetheless.
The gel does one thing better than most gels out there – hold your hair in place without flaking. When you style your hair with this gel, you'll find that it stays put all day, all week, or until you want to switch up your look.
Key Ingredients
The ingredients in this gel are a little different from the ones in our other picks. The main ones include sorbitol and glycerin. Sorbitol adds slip to the gel and increases the elasticity of your hair so that after you apply the gel to your hair, it's easy to manipulate your curls into your desired style.
The gel also contains glycerin, a widely used humectant that increases your hair's moisture levels by drawing in water molecules from the air.
Note: There are some unnatural ingredients in this gel, including an artificial fragrance and alcohol. If you decide that you're okay with this, watch how your hair reacts after using it one time. If you find that your hair is getting dry or your scalp is getting irritated, stop using the gel immediately and switch it out for another.
How to Use
Trying GORILLA SNOT for the FIRST TIME... | WHY DID I WAIT SO LONG??!
The way you'll use this gel depends on the look you're going for. If you want to mold your hair into a specific shape, you'll apply it directly to your dry hair and manipulate it afterward. If you're looking for curl definition, then you'll apply it in sections to your damp, clean hair.
You'll then use your fingers or a wide-tooth comb to distribute the product through your strands. After you're done molding your hair into a style, you'll allow time for the gel to dry. This gel is very concentrated and high performing, so don't overapply it – a little goes a very long way.
Note: Always moisturize your hair before applying the gel, especially if your hair is prone to dryness.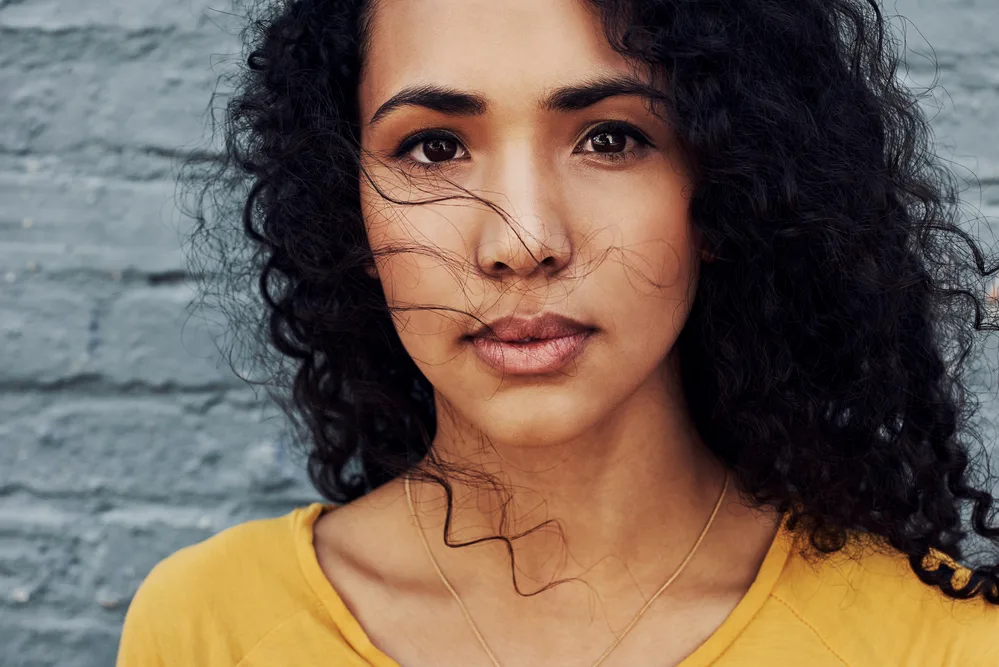 Pros and Cons
Just like every other product on this list, Moco de Gorila gel comes with a unique list of pros and cons. Let's get into them below to ensure that you're getting a comprehensive picture of this product.
Pros
This gel has an extremely strong hold. After applying it and touching your hair, you'll see that it's stiff and not going anywhere.
The gel is water-soluble and won't leave any residue behind – all it takes to make your hair pliable again is a bit of water.
The gel can be used on wet or dry hair without a problem.
Because this gel can hold your hair in any formation at all, your hair styling possibilities are endless. You can create a mohawk that stands on end, meticulously defined ringlets, or anything else your heart desires.
Your hair will be shiny until you wash the gel out.
The gel has a delightful smell.
The price is very low (roughly $8 for three bottles at the time of this writing).
Cons
The name of the gel and the accompanying graphics on the packaging may throw people for a loop.
Some state that the product is different from what you purchase in-store.
The product contains ingredients like alcohol and an artificial fragrance.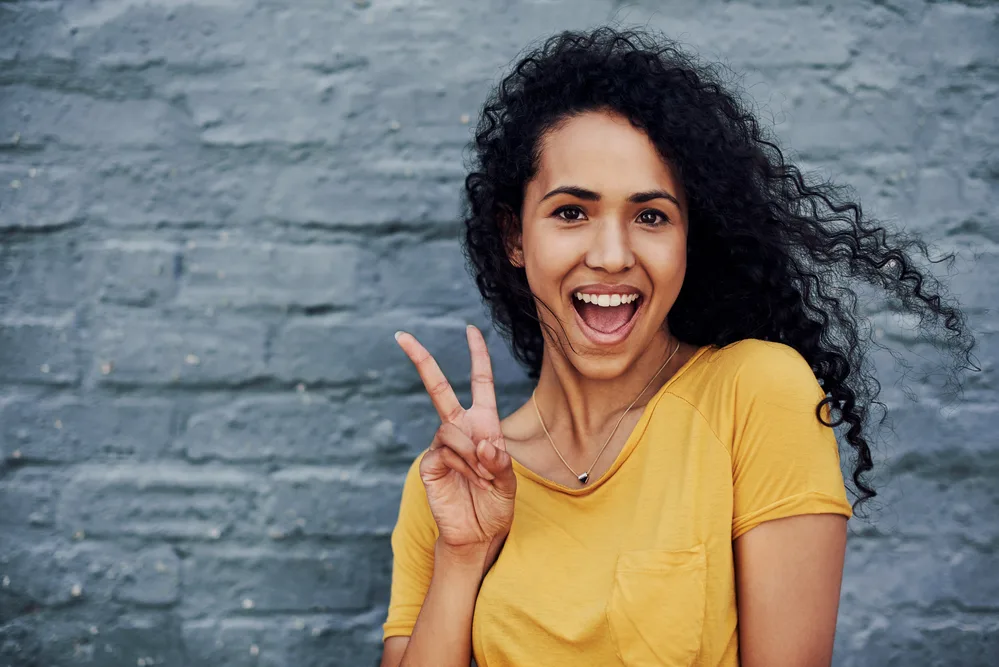 Customer Reviews
Those who are satisfied with the product state that the hold they experience is out of this world. They also state that the gel is neither sticky nor flaky, which is a huge plus. People find that they can easily create gravity-defying styles, braided protective styles, and more with this gel.
As far as negative reviews go, some are unhappy with their purchase because they believe that the gel isn't as thick as they were used to it being.
Otherwise, there are a couple of reviews mentioning that the gel doesn't give them much hold. Of course, these reviews aren't the norm – only 3% of the reviews mentioned claims like this.
Should You Try It?
Based on the ingredients alone, there may be some people who should probably pass on this gel. There are some no-no ingredients like alcohol and fragrance.
These ingredients could have a negative effect on your hair's moisture levels and overall health. But it's important to know that these ingredients aren't present in large amounts, so chances are you won't have much of an issue with them.
If you're okay with the ingredient list and care most about getting your curls to lay the way you want them to, this gel is an option to seriously consider. Just ensure that you're watching the way your hair reacts after trying it out.
And don't forget to moisturize your hair before applying the product. That will help to guard against the alcohol in the formula to reduce the chances of drying your hair out.
Choosing the Right Gel For You
Are you stuck choosing between two or all of the gels on our list? We can help you make the right decision. Trial and error are often best when evaluating products; here's a little information to guide you.
If you're looking for a great all-purpose gel that's alcohol-free and provides good holding power, go with Eco Style Olive Oil Styling Gel.
For a more natural, hydrating gel that'll give you a flexible hold and leave your curl's natural texture intact, your best bet is the Kinky Curly Curling Custard Gel. In instances where you need hold above everything else, Moco de Gorila Gel will give you the holding power you need.
Coming back to trial and error, if you're still having trouble, feel free to try each of the gels to see how they work on your hair. It's important to remember that every head of hair is different.
A gel can work differently depending on who uses it, how much they use it, and more. So, if one gel doesn't work for you, feel free to try another.
Which Hair Gel Is Best for Curly Hair?
Eco Style Olive Oil Styling Gel is the best gel for curly hair. This product is known for its strong holding power and is suitable for all hair types, even coarse, thick strands. The active ingredients like olive oil and protein nourish the hair while providing a defined curl pattern.
What Is Better for Curly Hair Gel or Mousse?
The choice between gel and mousse for curly hair depends on the desired outcome and hair type. Gel, like the Eco Style Olive Oil Styling Gel, provides a strong hold and definition, making it ideal for maintaining curls. On the other hand, mousse is typically lighter and can offer volume and softness to wavy hair. Both are effective, but the best choice depends on individual hair needs and preferences.
What to Look For in a Gel for Curly Hair?
When looking for a gel for curly hair, consider the active ingredients, holding power, and hydration properties. Gels like the Eco Style Olive Oil Styling Gel offer a strong hold while also infusing your hair with moisture thanks to ingredients like olive oil and glycerin. It's also beneficial if the product can combat frizz and has a pleasant scent, as these factors can enhance the overall hair styling experience.
Is Gel Enough for Curly Hair?
A gel is often enough for curly hair when defining curls and reducing frizz. The best gel should provide enough hold to maintain the curl pattern throughout the day. However, curly hair often requires a comprehensive regimen that includes other products like shampoos, conditioners, and leave-in treatments for optimal health and shine.
What Is the Best Spray Gel for Curly Hair?
Garnier Fructis Style Curl Shape Defining Spray Gel is the best spray gel for curly hair. However, when selecting a spray gel, it's important to look for products that offer a good balance of hold and moisture, just as you would with a traditional gel. A spray gel can provide a lighter, more flexible hold that is perfect for maintaining your curls' natural bounce.
What Is the Best Drugstore Hair Gel for Curly Hair?
Moco De Gorila Snot Styling Gel is the best drugstore hair gel for curly hair. It's an affordable and effective option. It has a strong hold and is water-soluble, which makes it easy to remove, reducing potential build-up. It's important to note that the gel cast from this product can keep your curls in place until you choose to change your hairstyle.
So, there you have it – 3 of the best gels for curly hair. Each of these picks on our list has its own list of benefits and will affect your curls differently. But what you can bank on is the quality of each of the gels.
We hope that you found a gel that will make styling your hair easier and that the information in this article was helpful to you. We wish you the best on your natural hair journey.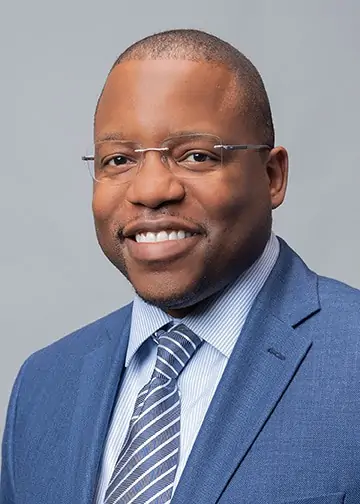 Kenneth Byrd holds a BS in Accounting and Management Information Systems and an MBA from the University of Alabama at Birmingham. With over 15 years of experience, Kenneth has been dedicated to hair care since 2008, when he co-founded Curl Centric® and Natural Hair Box alongside his wife. As a team, they promote healthy hair care practices through their comprehensive platform, Curl Centric. Curl Centric is a website operated by a husband and wife team that encourages healthy hair care. At Curl Centric, we aim to help our readers take control of their hair care journey and make good decisions about products, hairstyles, and maintenance techniques. We also have strict editorial integrity; here's an explanation of our editorial guidelines and how we make money.