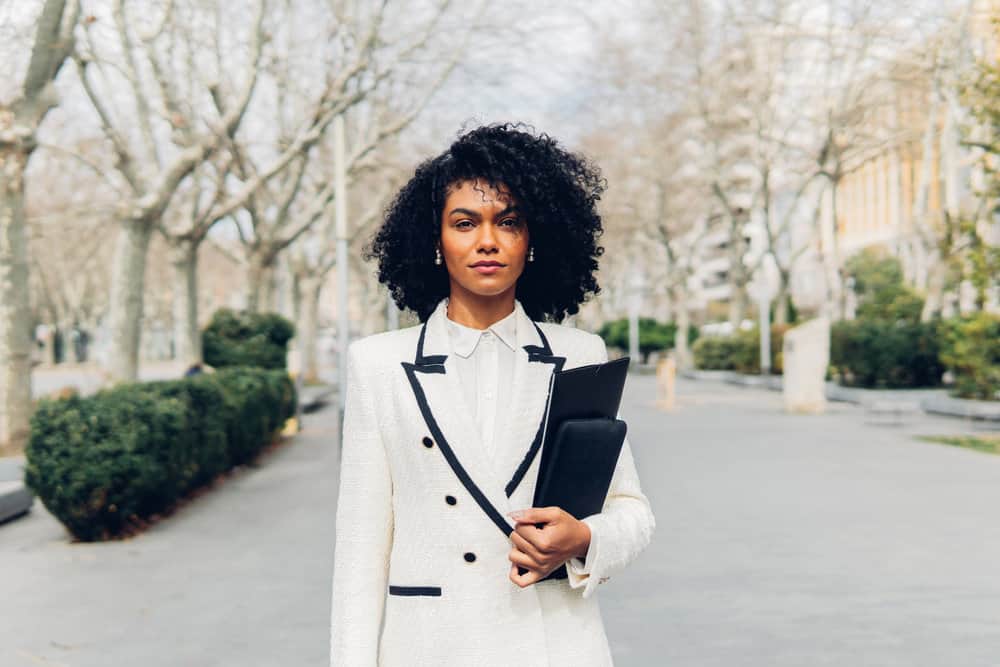 Are you tired of struggling to style your curls, coils, or kinks? Does it sometimes feel like no matter what you try, you just can't pull off the styles you envision?
From tried and true tips and tricks to style ideas and must-have products for curly hair, this blog post has everything you need to ensure your curls look amazing. Read on to learn how to style curls like a pro! Let's get right into it!
How to Style Curls: Curl Styling Tips and Tricks
Curls can be notoriously difficult to style, so it's important to keep things simple, at least in the beginning. Instead of wrangling your curls into the sleekest, straightest styles or trying to get your curls to hang just like your favorite hair guru's, focus on nourishing your hair and keeping it healthy. Healthier hair is much easier to style and will look better in the long run.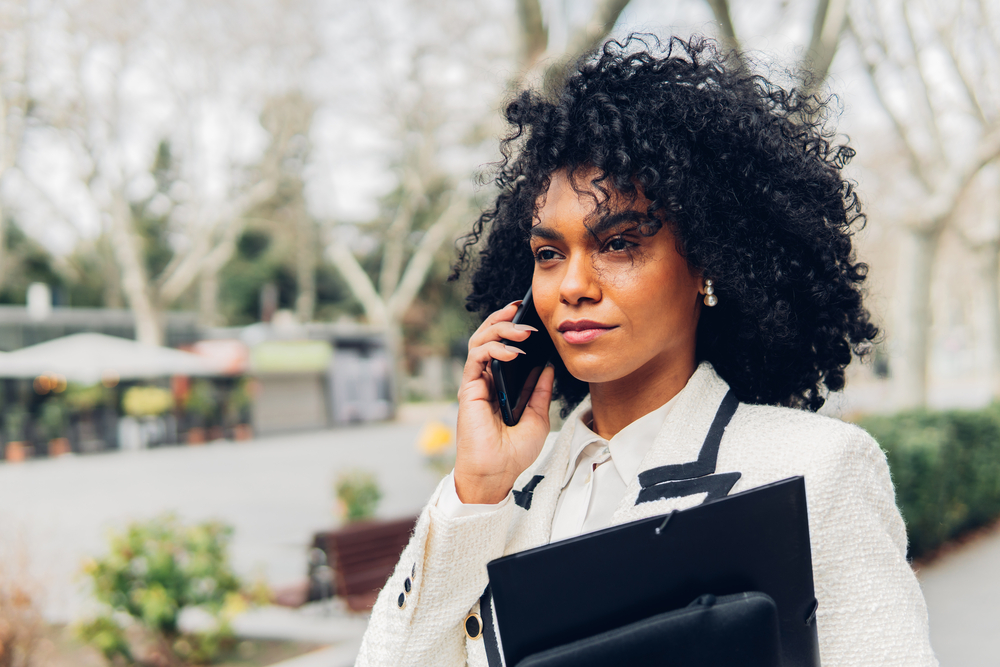 Here are a few tips and tricks for styling curly hair for beginners:
Tip 1: Start with a Clean Canvas
Make sure to wash and condition your curls thoroughly before styling. This will ensure the products you apply are distributed evenly throughout your hair. And that means you'll be better able to reap the benefits of whatever product you're using.
Tip 2: Use the Right Products for Your Curls
Look for products that are specifically designed for curly hair. They'll provide extra moisture and nourishment to keep your locks looking healthy, shiny, and beautiful all day (or week) long! Some products for straight hair may also work for curls, but your chances of success increase drastically when you use products designed for curly hair.
Tip 3: Try to Minimize Heat Tool Usage
Heat tools can be damaging to curly hair, so it's best to avoid them as much as possible. If you do need to use heat tools, use a heat protectant product before you start styling.
This is not to say that you can't ever use heat tools, but try to limit them and keep the heat level set to the lowest effective temperature. By this, we mean that if you know you can get your curls straight at 350 degrees Fahrenheit, don't set your heat tool to 400 degrees.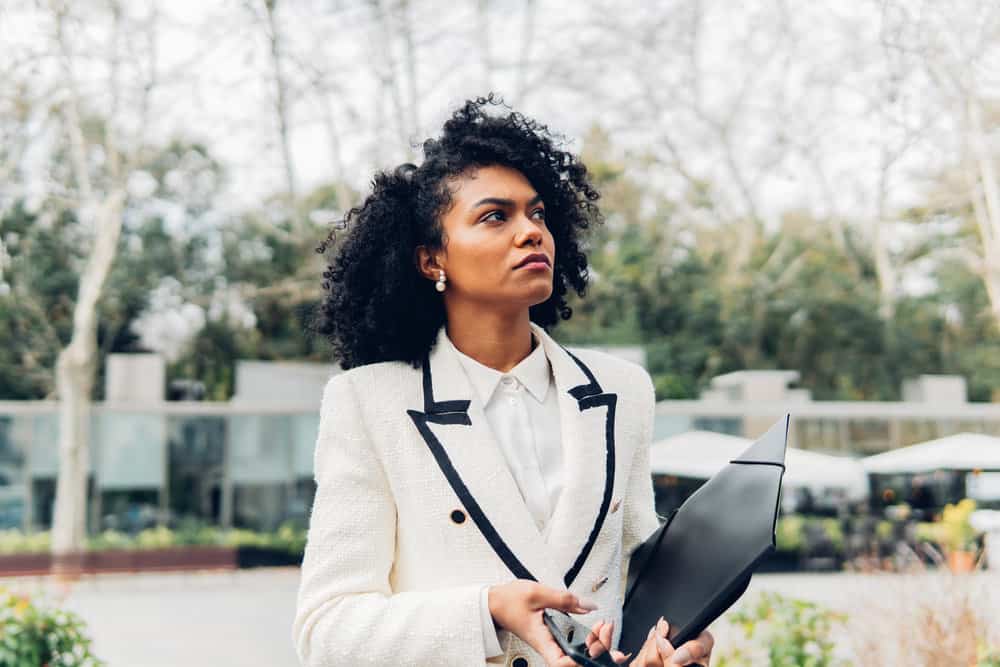 Tip 4: Don't Be Afraid to Be Generous with Hair Products
Curly hair tends to be drier and more unruly than other hair types. So, if your hair is on the drier side or you have a lot of hair in general, a quarter-sized amount of product may not be enough.
Don't be afraid to use more if that's what your hair needs! Chances are you'll be experimenting a bit in the beginning, and that's okay – you'll get better at deciding how much product you need the more you get to know your hair.
Tip 5: Try Different Parting Styles
Experimenting with different parts can instantly spice up a boring style – try zigzag parts instead of straight parts. You can also try a side or deep side part. You'd be surprised at how much of a difference your part makes!
Tip 6: Don't Forget About Accessories
When you're looking for a way to explore your hair styling options, it always helps to try adding a few accessories. A headband or scarf can add the perfect finishing touch to most styles. And on days when frizz is too much to handle, accessories can make for the perfect distraction.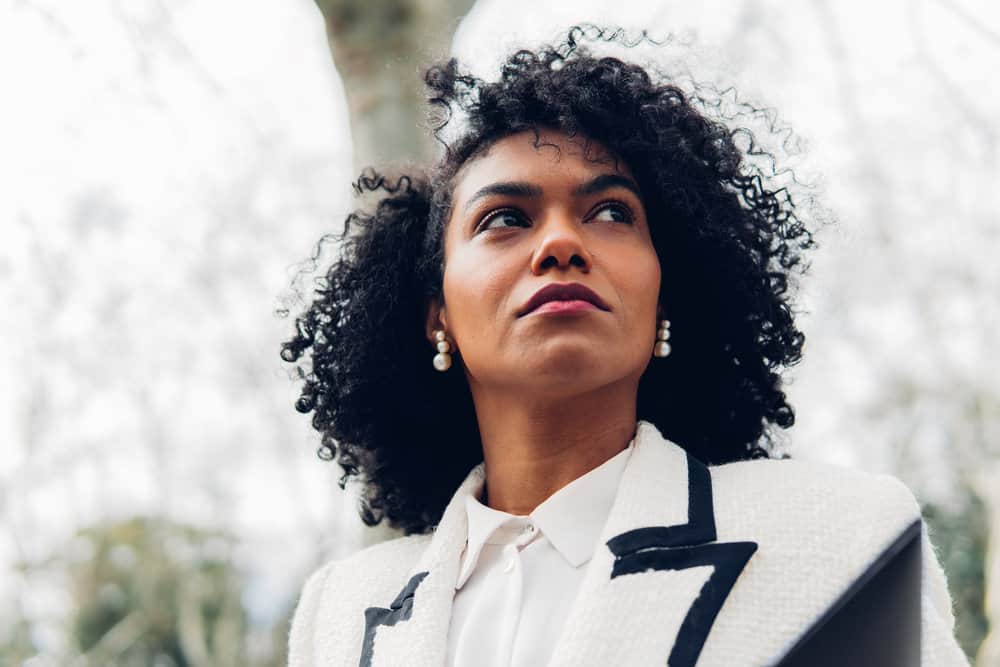 Tip 7: Deep Condition Your Hair on a Regular Basis
Deep condition at least a couple of times per month to keep your curls looking their best. This can help keep them healthy and hydrated, which will make styling much easier.
It's much more difficult to style dry, brittle hair than to style hydrated and healthy curls. The healthier your hair is, the less styling you'll have to do to make your curls look good.
Tip 8: Detangle from Ends to Roots
Whenever you do a style on your curls, you'll have to do some type of detangling. When it's time to do so, start from the ends of your hair and work up toward the roots. Doing so will reduce breakage and make the tangles easier to remove.
In addition to that, never pull on your curls too hard or use a narrow tooth comb. A wide-tooth comb, or even your fingers, is a much better option for curly hair.
Tip 9: Use a Leave-in to Refresh Your Curls
If you're in between washes and your curls are looking a little lackluster, don't reach for the shampoo. Instead, try spritzing them with a leave-in conditioner or refresher spray. This can help to revive your curls and make them look fresh again without the need for a full wash and restyle.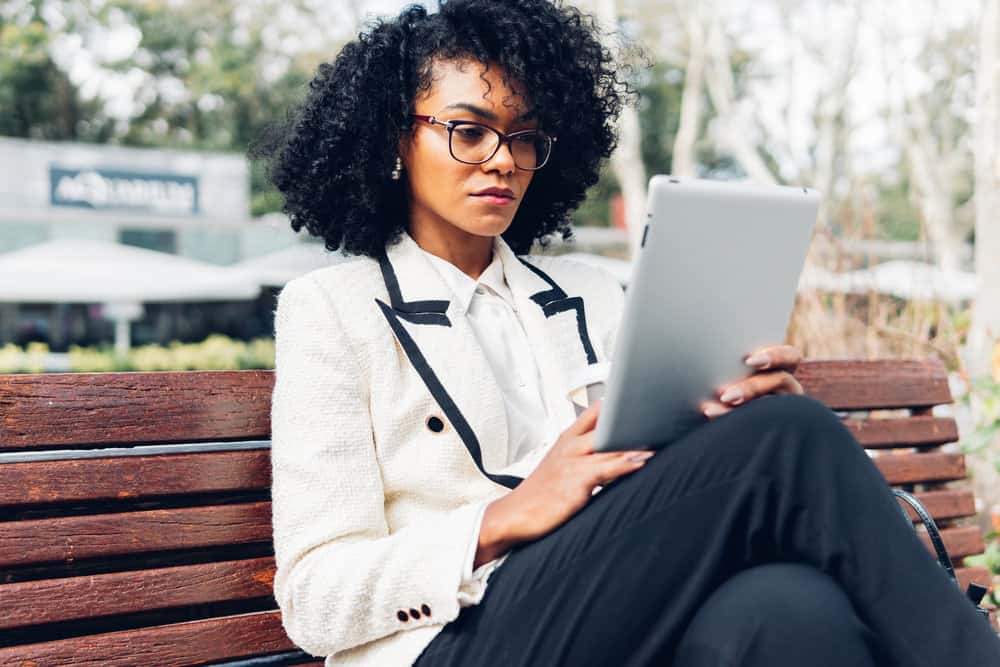 Tip 10: Know Your Curls' Porosity
Knowing the porosity of your hair can help you decide which products and styling techniques will work best for you. Low-porosity curls benefit from lightweight, water-based products, while high-porosity curls need heavier oils and creams. To learn more about curl porosity, read this article.
Tip 11: Use Clips to Get More Volume at the Roots of Your Hair
When you want to add some extra volume and body to your curls, try using clips. Clip the roots of your hair in an upward position and then diffuse or air dry. You'll get more volume at the root and banish flat, lifeless curls.
Tip 12: Go Sulfate-Free
Sulfates are known to be harsh on curls and can strip them of their natural oils. By switching to a sulfate-free shampoo, you can keep your curls hydrated and help them retain their natural shape.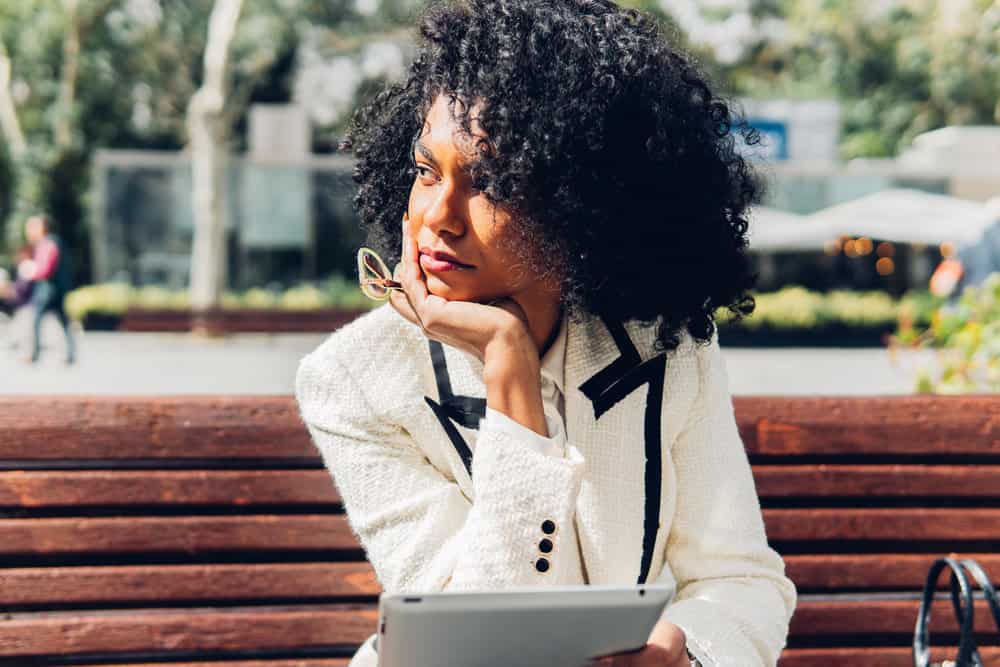 Tip 13: Massage Your Scalp When You Shampoo
As you wash your curls, take a few extra minutes to massage your scalp. This will stimulate blood flow and promote healthy hair growth. It's also a great way to relax and enjoy some extra pampering time!
Tip 14: Invest in a Diffuser
If you want to ditch the frizz, investing in a diffuser is key. Diffusers help to evenly distribute the heat from your blow dryer and reduce frizz. They may also decrease your drying time!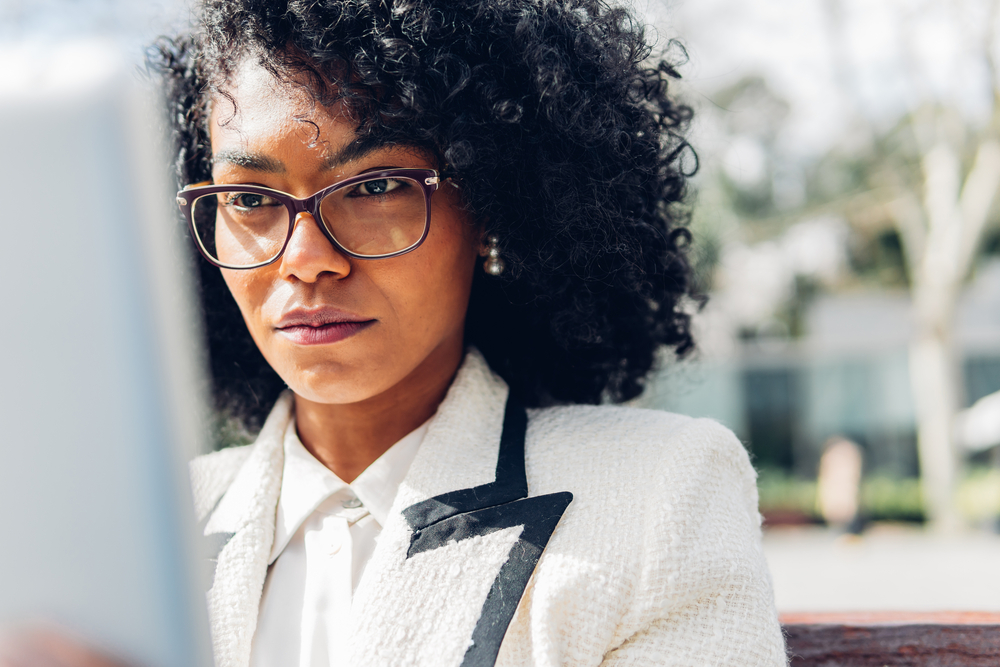 Hair Styling Products for Curls
Now, it's time to get into what you should have in your product stash for styling. Depending on your specific curl type, you may not need all of these items, but it's safe to say that you'll need most of them. Keep reading to find out more!
Moisturizing Shampoo and Conditioner
Wash day will always be the foundation of your styling routine. It's important to choose a moisturizing shampoo and conditioner that is tailored to your curls. Most curlies deal with chronic hair dryness, so much so that it leads to breakage and brittleness.
To counteract that, you'll need a special shampoo and conditioner that contains all the hair-loving ingredients your hair needs and none of what it doesn't.
Look for shampoos that are free of sulfates, salt, and drying sulfate alternatives. These can strip the hair of its natural oils.
When it comes to conditioners, ensure that yours contains oils, humectants, and fatty acids to hydrate the hair and lock in moisture. If you have high porosity hair, use a heavier conditioner to help coat the hair and protect it from further damage.
Those with low-porosity hair should opt for lighter conditioners. If your wash day leaves your hair hydrated, smooth, and soft, styling your hair will be a cinch!
Check out these curl-friendly shampoos and conditioners: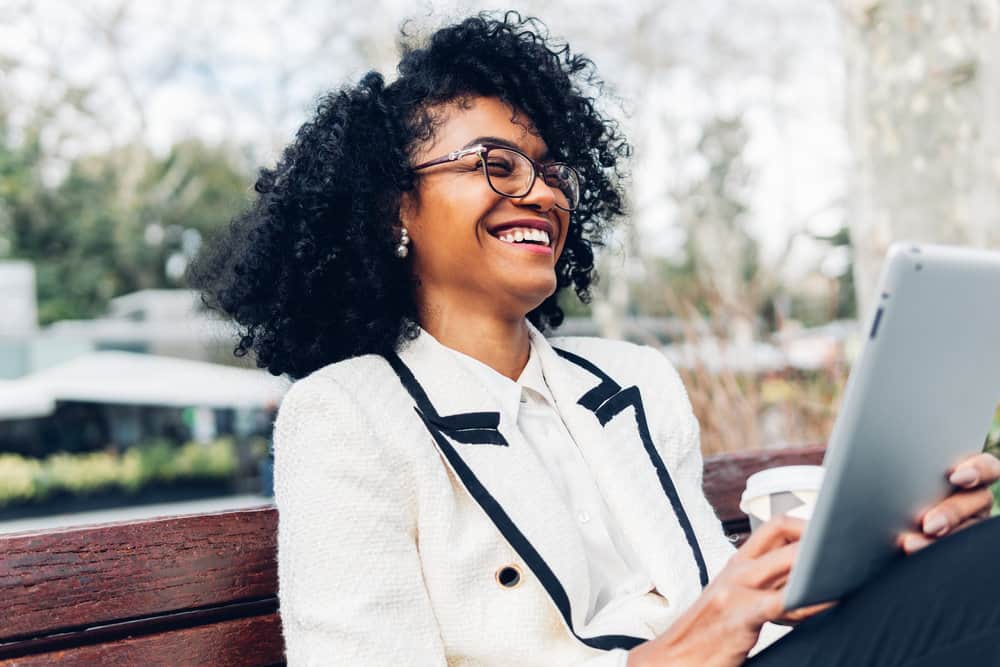 Curl Defining Cream
If you're big on curl definition, you'll need a curl-defining cream to help boost your hair's texture and shape. The best curl-defining creams leave the hair soft, smooth, and defined without being crunchy.
For this, you'll need a cream with a good balance of holding and moisturizing ingredients. You may have to try a few before deciding on your holy grail product.
Here are a few great curl-defining creams:
Hair Oil for Added Moisture
Some may think a gentle shampoo and conditioner are enough to keep the hair in good shape. That's rarely the case. Most will need a hair oil to seal in moisture and keep their curls hydrated and looking great for days.
What you'll also find is that hair oil smooths the hair cuticle to boost shine and prevent frizz, which aids in styling.
If you struggle with flat hair, look for a hair oil that is lightweight and not known to build up on the hair.
Here are a few hair oils to consider: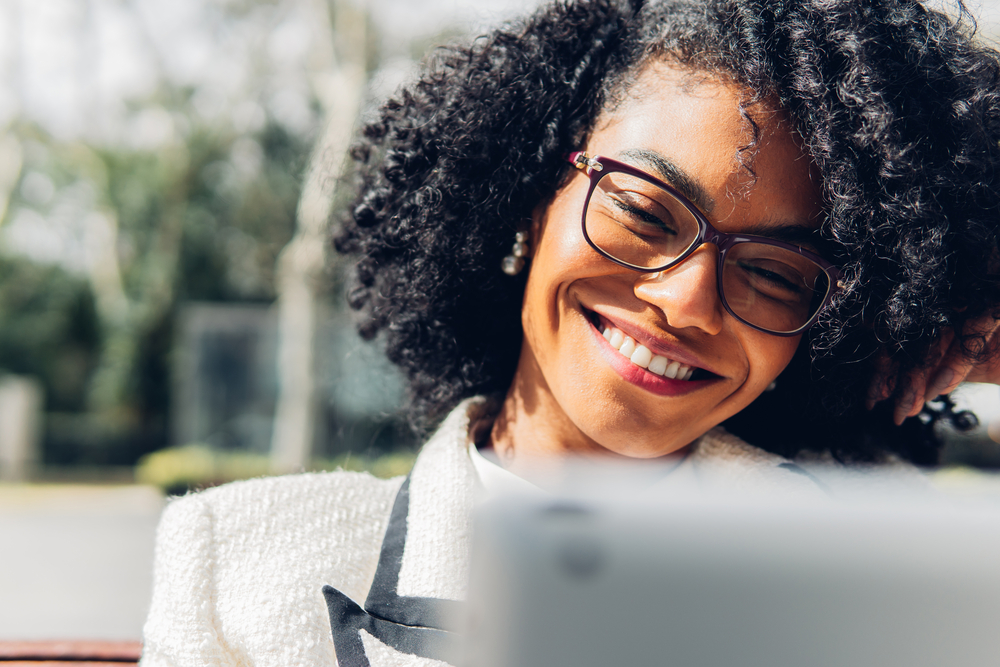 Leave-in Conditioner
At this point, you might be wondering if you need a leave-in conditioner. The answer is yes, most of the time! Leave-in conditioners provide extra hydration and nourishment in a pinch, which is especially beneficial if your hair is dry and brittle.
If you're having a hard time getting your hair to cooperate during or after styling, a leave-in conditioner can give you the boost of moisture that you need.
Here are a few of the top leave-in conditioners at the time of this writing:
Heat Protectant Spray or Serum
Heat protectant spray or serum is an absolute must for styling. Products like these will protect your hair from the heat damage that can occur from blow drying, flat ironing, or using a curling wand. That being said if you don't want to use heat on your hair at all, then this product isn't necessary.
Here are a few great heat protectant sprays to look into: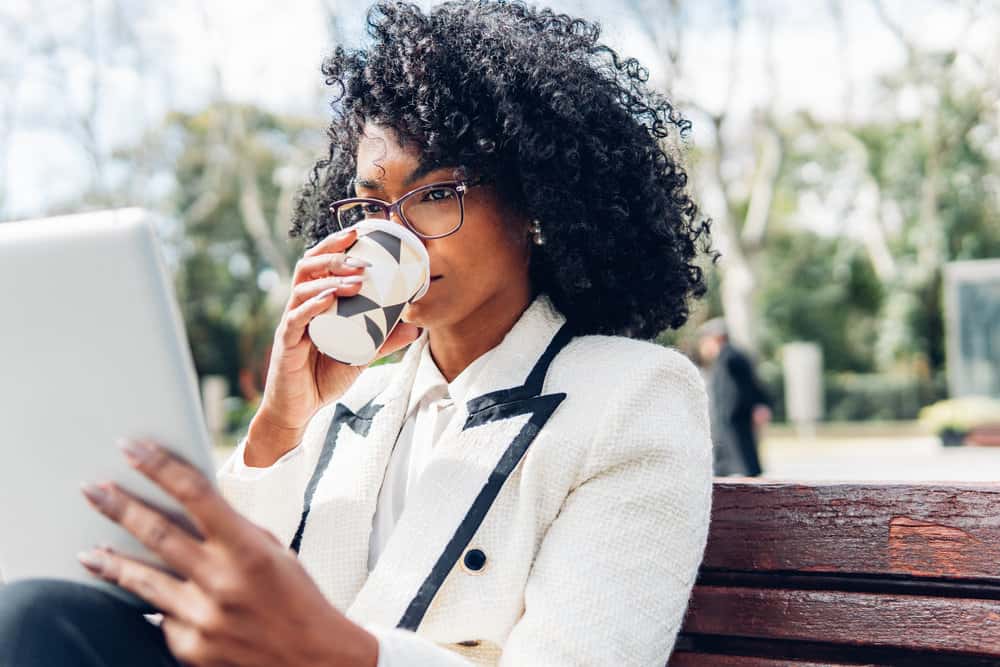 Styling Gel or Custard
When you want to do a style like a high pony, low bun, or any sleek style, you need a styling gel or custard. These products reduce flyaways and ensure you won't have to worry about mid-day frizz.
Some hate gels that are super heavy and make the hair stiff, while others don't mind. Use your judgment as you try out gels on your hair.
Some of the top gels in the haircare industry are:
Wide Tooth Comb or Detangling Brush
With curls, you'll likely have to do quite a bit of detangling. In order to ensure that the process is as gentle as possible, you'll need a wide tooth comb or a detangling brush.
The teeth on wide tooth combs and detangling brushes are spaced further apart than narrow tooth combs, making it easier to detangle without causing much damage.
Here are a couple of great wide tooth combs/detangling brushes:
Boar Bristle Brush
Some of the best styles for curly hair are high puffs, low buns, and half up, half down styles. To get certain areas of your hair sleek, you'll need a brush.
But not every brush type is gentle enough for curls – nylon or plastic smoothing brushes can easily rough up your hair cuticles and jumpstart breakage. Instead, opt for a boar bristle brush – the more natural alternative that's gentler on your mane.
Bobby Pins and Clips
If you want to create intricate updos, bobby pins are your best friend. They secure your hair in place without causing damage and give you the creative freedom to manipulate your curls into virtually any style.
It's also great to have clips and elastics to separate sections of hair while you're styling. They'll save you a ton of frustration and time.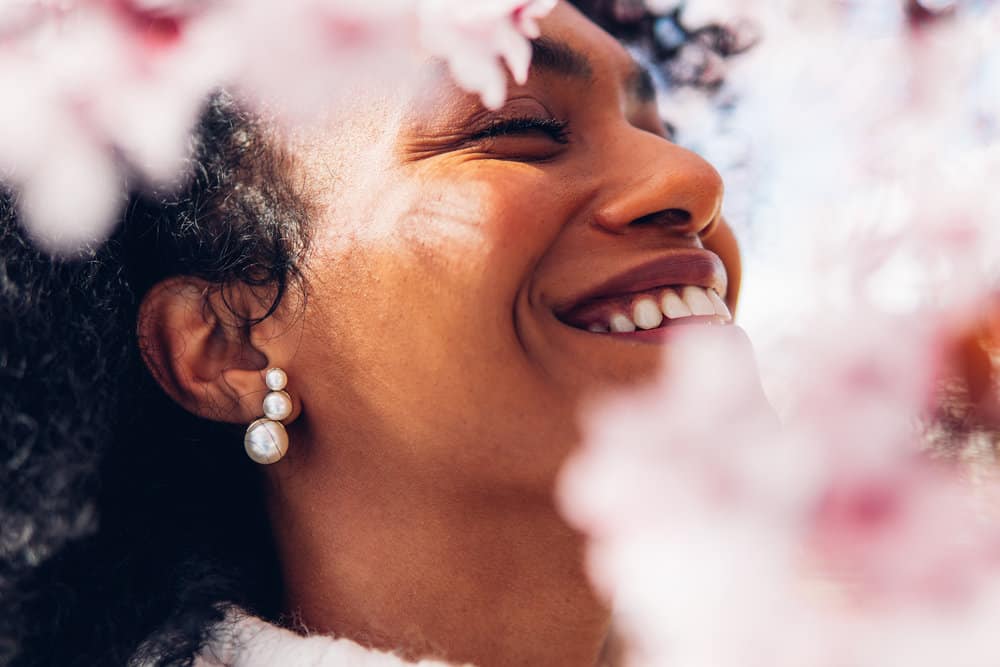 Ideas for Your Next Curly Hairstyle
The sky is the limit when it comes to styling curls. Depending on your mood or the occasion, there are an endless number of hairstyles that you can create with your curly hair. Here are a few ideas to get you started:
Mini Twists
Mini twists give you hang time and longevity that you just don't get with a lot of natural hairstyles. The style features small two-strand twists that hang downward.
You can pull your finished twists into a bun, half up, half down style, or even a formal updo. The possibilities are endless.
Mini Twist Tutorial! (Protective Style --NO Added hair)| Natural Hair + Low Tension Curly Hairstyles
To do mini twists, you'll follow the below steps:
Wash and condition your hair to prepare it for the braiding process. While the conditioner is in your hair, use your fingers or a wide tooth comb to detangle your hair.
Spray your freshly washed hair down with a leave-in conditioner for some added moisture.
Separate your hair into 4 sections – 2 in the front and 2 in the back.
Use clips or elastic bands to keep the sections separated.
Choose a section to work with and part out a smaller subsection. This will be your first twist.
Apply a curl custard or creme to the section from roots to ends.
Separate the subsection into two and twist the hair from root to tip.
Repeat this on all the rest of your hair.
High Pony
The high pony hairstyle proves that simple styles don't have to be boring. With a high ponytail, your face is on full blast. So, if you have striking features, you want to show off, this may be the style for you. The style features a slick ponytail situated at the crown of your head.
BELLA HADID INSPIRED HIGH PONY SIDE PART *TRENDY*
To do this style, you'll follow the below instructions:
Wash, condition, detangle, and towel dry your hair.
Blow dry your hair until it's almost straight. Spray your hair down with a heat protectant beforehand to guard against heat damage. You can also flat iron the hair along your hairline for extra sleekness, but this is optional.
Put some edge control along your hairline and throughout the rest of your hair, and then smooth it all into a ponytail at the crown of your head.
Secure the ponytail with an elastic at the base.
Allow the rest of the hair to hang, add extensions, or braid it up.
Spray your ponytail with some finishing spray to help it stay put.
Wash n' Go
No curly hairstyles list would be complete without the wash n' go. It's a style that showcases your hair texture in all of its glory. It involves washing your hair and defining your curls.
The PERFECT Wash N' Go: Great Results EVERY Time That Lasts 7 Days!
Though the style is called a wash n' go, you'll do more than that with this style. Here's how to do it:
Wash and condition your hair. Detangle your hair with your fingers or a wide tooth comb to remove as many tangles and knots as possible.
While your hair is still damp from the wash, apply your leave-in conditioner, an oil of your choice, and a curl-defining product.
Smooth or rake the products through your hair to evenly distribute them. If you have looser curls, flip your head over and scrunch your curls in an upward motion.
Use a comb to part your hair wherever you'd like. Ensure that your hair is laying exactly how you want it to.
Allow your hair to air-dry, or use a diffuser to speed up the drying process.
When your hair is dry, fluff, separate, and go.
So, there you have it – how to style curls. We hope that this article was helpful to you, having given you practical tips, tricks, and advice to make it a lot easier to style your curls. And we wish you the best of luck as you experiment with new styles and discover what your curls can do! Happy styling!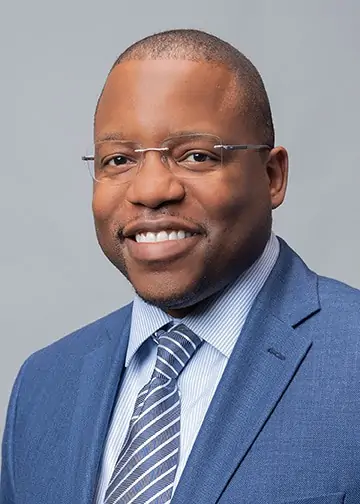 Kenneth Byrd holds a BS in Accounting and Management Information Systems and an MBA from the University of Alabama at Birmingham. With over 15 years of experience, Kenneth has been dedicated to hair care since 2008, when he co-founded Curl Centric® and Natural Hair Box alongside his wife. As a team, they promote healthy hair care practices through their comprehensive platform, Curl Centric. Curl Centric is a website operated by a husband and wife team that encourages healthy hair care. At Curl Centric, we aim to help our readers take control of their hair care journey and make good decisions about products, hairstyles, and maintenance techniques. We also have strict editorial integrity; here's an explanation of our editorial guidelines and how we make money.