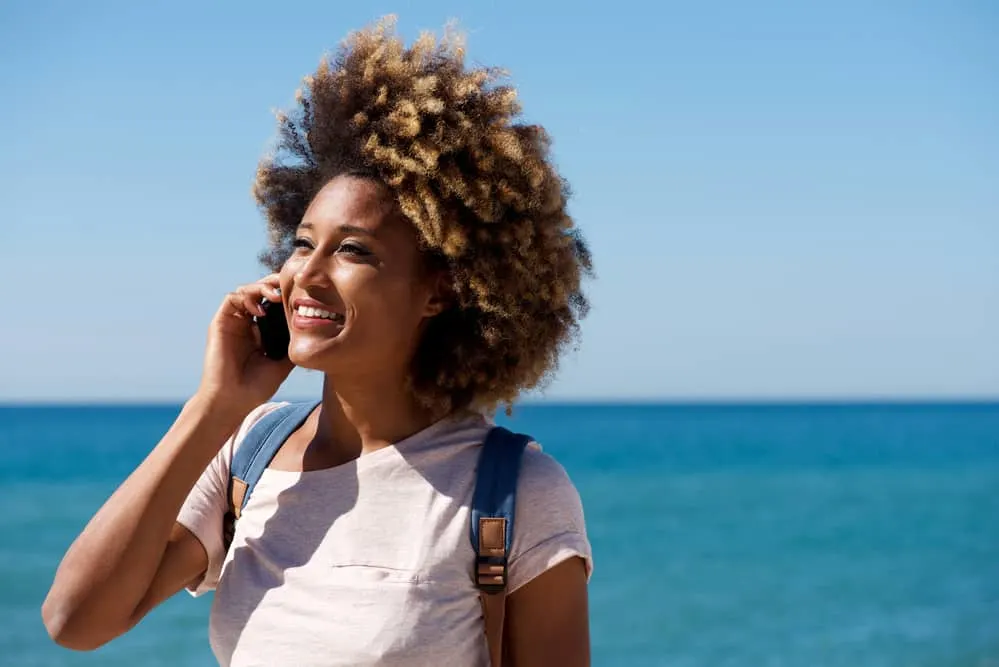 Now and again, you may get bored with your hair color and yearn for something new. Whether you're thinking about going bright red, cool blue, honey blonde, or stark white, chances are you'll need to lighten your hair.
While using bleach is the easiest and quickest way to lighten hair, it causes chemical damage that could lead to irreversible hair damage and even hair loss.
Luckily, there are many great bleach-free alternatives that can safely lighten your curls. Keep reading to learn how to lighten your hair without bleach!
Natural Hair Lighteners: How To Lighten Hair Without Bleach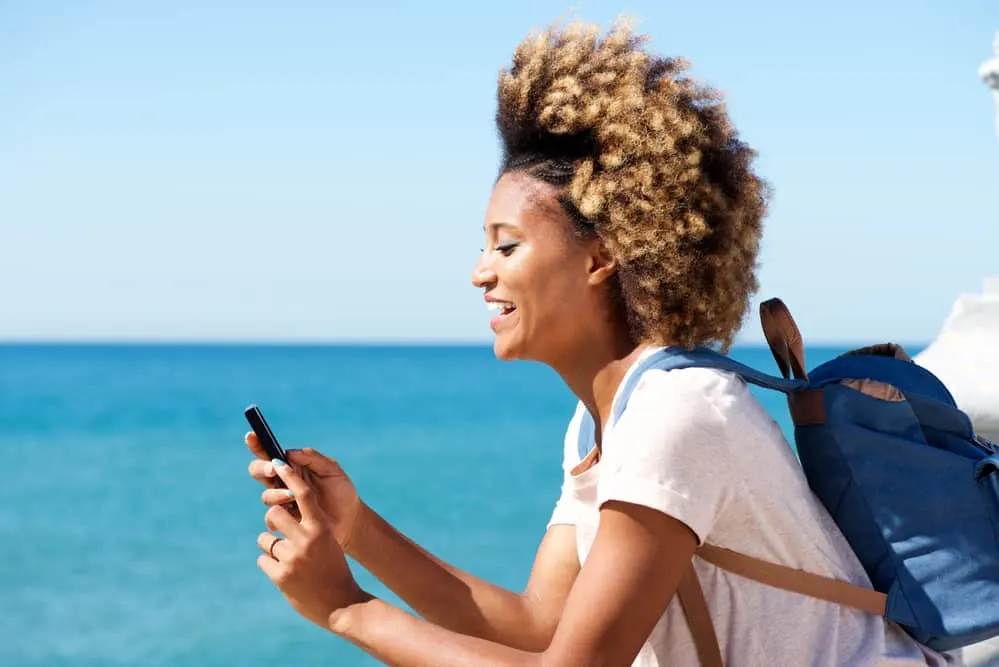 For those who want to change their natural hair color and avoid bleach, there are a variety of natural home remedies to explore. When used carefully, these natural methods are less likely to cause damage to your curls.
But it's important to know that natural hair lighteners don't give you a dramatic color change – it's important to adjust your expectations accordingly.
Vinegar Hair Lightener
You've probably heard by now that apple cider vinegar has many great uses and benefits for your hair, skin, and overall health.
But did you know it can also be used as a method to naturally lighten your hair? Here's how to use vinegar to lighten your hair:
Fill a spray bottle with equal parts apple cider vinegar and water.
Spray a generous amount of the mixture onto your hair.
Let the mixture soak in for a few minutes.
Rinse the mixture out of your hair.
Repeat the above steps twice a week for a month or until you are satisfied with the color.
*Tip: Spend some time in the sun while soaking your hair to maximize the lightening effect.
If you have very dark hair (level 1 or 2), white vinegar may achieve more color change. However, white vinegar can be harsher on the hair than apple cider vinegar, so refrain from leaving it on too long or using it too often. Just be especially careful if you have black hair or dark brown hair.
Cinnamon, Honey, and Olive Oil Hair Mask for Lighter Hair
Honey contains glucose oxidase, an enzyme that produces hydrogen peroxide. When applied to your hair, the hydrogen peroxide will act as a natural bleach, gradually stripping your hair of its natural pigment.
Cinnamon works to activate the hydrogen peroxide produced by the honey, increasing its effectiveness in lightening your hair. It also has clarifying properties, meaning it can help remove product buildup and strip the hair of its color.
Although honey and cinnamon won't likely cause damage to your hair, it doesn't hurt to combine these ingredients with olive oil. The oil will hydrate and nourish your hair as it processes.
Here's how to create and a hair lightening mask using honey, cinnamon, and olive oil:
Combine ½ cup honey, 1 tbsp of olive oil, and 1 tbsp of cinnamon in a bowl. Feel free to adjust these measurements according to your preferences, but don't go too heavy on the cinnamon – less is more!
Stir the ingredients well until you've created a smooth and slightly thick mixture.
Coat your damp hair in the mask, working it through your strands so that it is evenly distributed.
Wrap your hair up in a plastic bag or shower cap and allow your hair to sit for as long as you'd like. Because this mask doesn't include harsh ingredients, you can even leave it on your hair overnight.
Rinse your hair thoroughly.
Apply the mask once or twice per week until you've achieved the desired amount of hair lightening.
Chamomile and Lemon Juice Lightener
People worldwide use Chamomile for a soothing cup of hot tea, but this flower can also be used to accent your hair with some natural highlights.
As its name suggests, the Chamomile and lemon juice lightening method requires you to combine chamomile tea with lemon juice – in the below list; we'll tell you exactly how to make this mixture:
Brew a strong batch of chamomile tea, using 2 cups of water and 5 tea bags.
Combine the chamomile tea with ¼ cup of lemon juice in a spray bottle.
Spray the chamomile-lemon juice mixture on all of your hair and allow your hair to air dry. You could also sit out in the sun or dry your hair using a hair dryer to increase the hair lightening effects.
*Tip: Lemon juice has the potential to damage your hair, and anytime you lighten your hair, you'll probably experience some extra dryness. So, it's a good idea to follow up with a deep conditioning treatment after using this method.
Lemon Juice and Avocado
Although lemon juice is one of the most popular natural hair-lightening ingredients, it can also be the most damaging when misused. Combining lemon juice with a nourishing ingredient like avocado will help reduce the amount of dryness caused by hair lightening.
Mix 1 tbsp of lemon juice with one avocado. You can also add some water to dilute the lemon juice a bit.
Apply the mixture to damp hair, combing it through with a wide-tooth comb for even distribution.
Leave the mixture on for a while, up to a few hours, and then rinse thoroughly.
Follow up with a deep conditioning treatment if your hair feels dry or is otherwise compromised.
Bleach-Free Drugstore Lighteners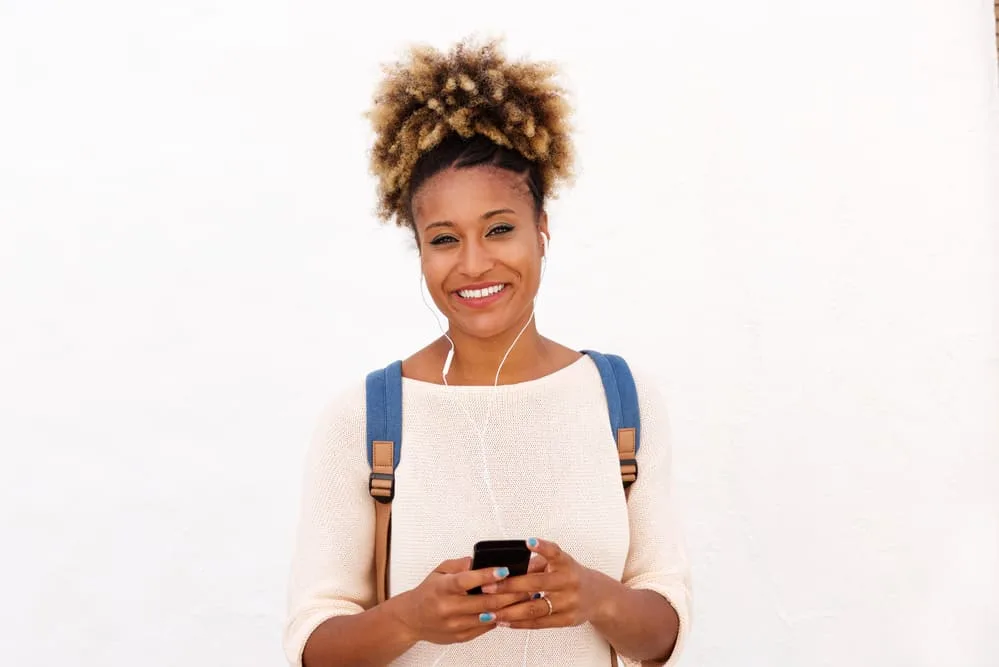 There are many bleach-free drugstore lighteners on the market. These products are great for people who aren't into DIYing and want a more noticeable result than DIY methods can provide. The following lightening products are affordable and have great reviews.
Klorane Sun Lightening Spray with Chamomile & Honey
The Klorane Lightening Spray contains a few natural home remedies mentioned above, so you can be sure that it effectively and safely lightens your hair.
Application is as simple as spraying the product onto damp or dry hair. No need to rinse; just allow the spray to dry in your hair. Use a blow dryer or spend some time in the sun to speed up the lightening process. Apply this spray to your hair 1-2 times per week until you achieved natural highlights.
Grisi Manzanilla Gold Lightener and Detangler
Grisi Manzanilla Lightening Spray is the most affordable option of all of the lightening products listed here. On top of that, it doubles as a detangler! The product harnesses the power of Chamomile to lighten the hair without damaging it.
This brand also offers shampoo and conditioners designed to lighten your hair with ingredients such as Chamomile and turmeric. If you find the spray is effective, try out the whole line for the maximum lightening effects.
To apply this product, simply spray the desired amount of product onto your hair and allow it to dry. This product also doesn't require a rinse. Use it repeatedly until the desired amount of hair lightening has been achieved.
John Frieda Sheer Blonde Go Blonder Lightening Shampoo and Conditioner
The Go Blonder line from John Frieda is designed to bring out highlights in any hair color. This line of products includes a hair-lightening spray. Simply use as directed to bring out highlights in your hair.
Some reviews mentioned that this lightening spray might bring out brassy, orange tones in darker hair colors. So, be sure to test the product on a small section of hair before using it on your entire head. Also, incorporating a purple shampoo into your routine while using these products can help keep the brassiness at bay.
Sun-In Hair Lightener
You've probably seen or heard of Sun-in before, as it's a classic drugstore hair-lightening product that's been around for decades. Some women complain of brassy or orange-toned results, but each head of hair is different, and you might find that this product works for your hair.
This product is used in the same way as the hair-lightening sprays listed above. Just spray on your hair, apply heat or spend some time in the sun, and allow it to dry in your hair.
Bleach-Free Professional Lighteners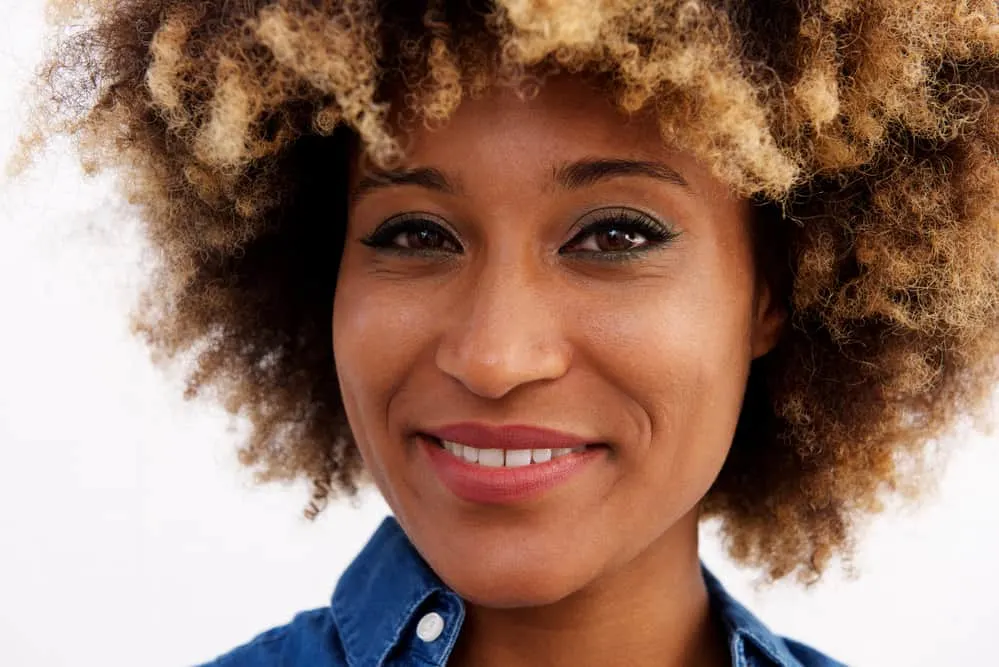 For a clean, professional-looking hair color result, we recommend using a bleach-free professional lightener. The following sections will fill you in on how to lightener your hair with professional-grade lighteners.
High Lift Tint
If you're headed to the salon with the hopes of achieving a lighter color but don't want to use bleach on your hair, you could ask for a high lift tint.
These products lighten and tone your hair without the use of bleach. Here are some examples of high lift tint products used at salons:
Because high lift lighteners do not contain bleach, they will not take you from black to platinum blonde in one step.
These products are typically only used on light brown or naturally blonde hair shades, as they can cause brassiness on darker hair colors. But you may still want to ask your stylist for more information to see if these products might work for you.
Olaplex
Whether you decide to use bleach or go bleach-free, Olaplex can help preserve the integrity of your hair. For many stylists, Olaplex has become the holy grail of healthy hair.
This three-product system can be used during and after the lightening process to protect your hair from damage and rebuild broken hair bonds due to the use of chemicals and bleach.
Even if your stylist doesn't use Olaplex specifically, they might offer a similar bonding treatment from another brand.
Pros and Cons of Bleach-Free Hair Lighteners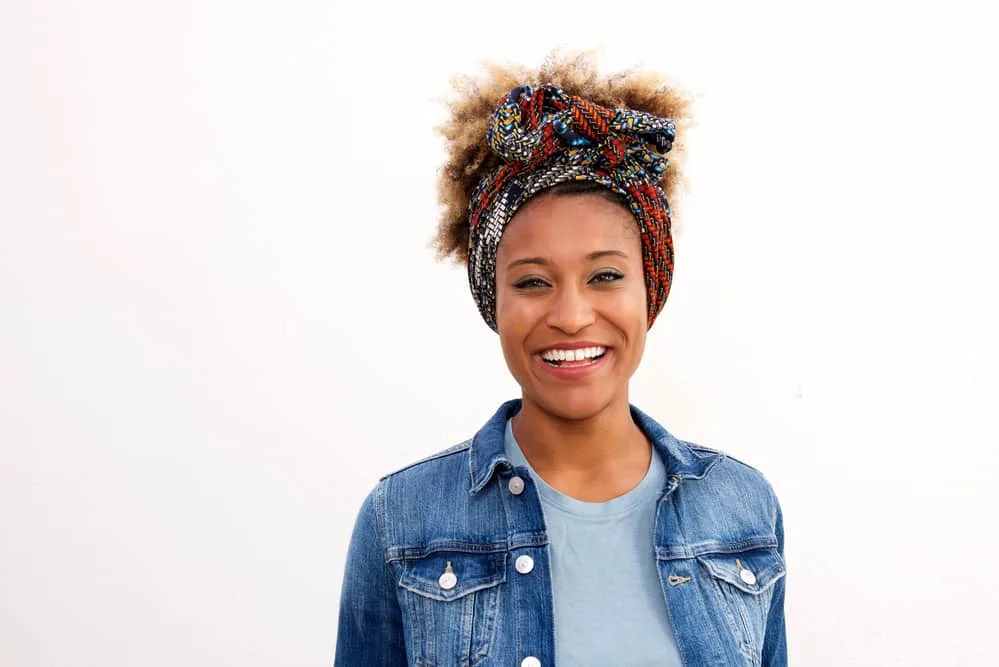 If you want lighter curls for the summer, but you're not sure whether bleach-free lightening is for you, check out the pros and cons!
Pros
Bleach-free hair lighteners are a great way to change up your look without causing extensive damage to your curls.
There are many bleach-free lightening options to choose from, so you can select the option that you think would be best for your unique head of curls.
Cons
Avoiding bleach when lightening your hair is a good idea but won't completely eliminate the possibility of damage. If your hair is especially fragile, or you are trying to be diligent in working towards healthy curls, trying to achieve a lighter color might not be the best choice.
Lighteners of any kind can be unpredictable. Every person's hair is different, so there's no way to predict how lightener will affect your hair.
Natural hair lighteners react differently to each hair color, and sometimes darker hair colors can become brassy shades of orange, yellow, and red.
We hope that these pros and cons help you decide whether bleach-free lighteners are right for you.
Dos and Don'ts of Lightening Natural Hair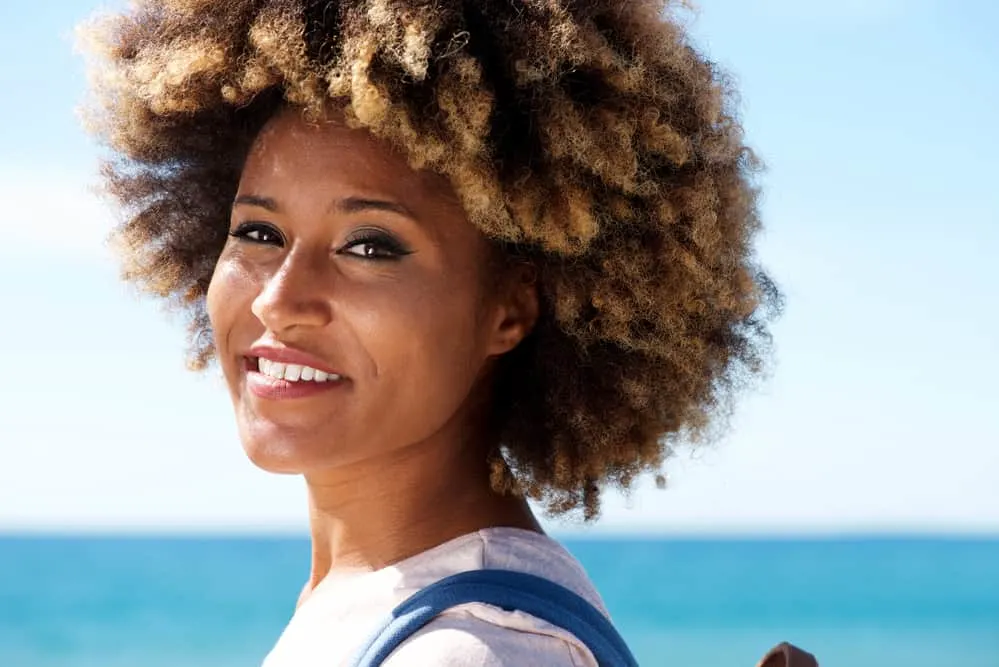 Be sure to review this section before using any lightening treatments or products on your hair! These tips, tricks, and recommendations will help you achieve your desired look without causing a ton of damage to your hair shaft.
Dos
Lightening your hair can lead to excessive dryness, so be sure to regularly use moisturizing styling products and deep conditioning treatments to keep your hair hydrated and healthy.
Always test lighteners on one strand of your hair before applying it to your whole head.
Incorporate a purple shampoo into your hair routine to help get rid of brassy or orange tones.
Dont's
Don't leave any hair-lightening treatment in your hair for too long. Even natural lighteners contain some chemicals that can lead to damage. And leaving them on your hair for an extended period increases the chance that your hair will turn out dry and damaged.
Don't expect a drastic change. Natural, bleach-free hair lighteners will not give you platinum curls overnight. Expect a more subtle and gradual shift in color that complements, rather than completely changes, your natural color.
Conclusion
There are many natural ways to lighten your hair safely. We encourage you to try a few hair-lightening options to see which one provides the best results for your hair.
If your goal is to lighten previously colored hair (e.g., using a boxed hair dye or colorist), it's best to minimize using harmful chemicals.
In addition to the options mentioned in this article, some women use baking soda, sea salt, and regular shampoo to create a subtle lightening effect.
The best way to achieve a lighter shade is to slowly lighten your hair using the techniques outlined in this article until you achieve your desired shade. The different techniques detailed without this article should be used in moderation.
Be patient and wait for minor changes (a few shades) to happen to your hair over time, since lightening hair can be very damaging to your hair strands.
Before you know it, you'll notice lighter, shimmering strands in your hair that are perfect for any occasion!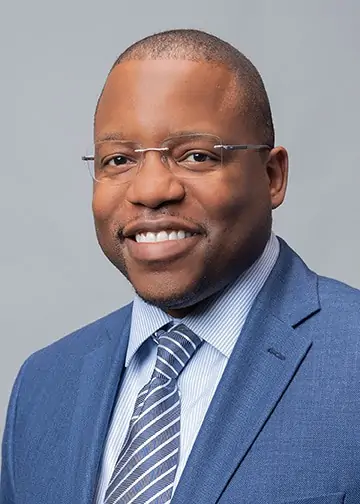 Kenneth Byrd holds a BS in Accounting and Management Information Systems and an MBA from the University of Alabama at Birmingham. With over 15 years of experience, Kenneth has been dedicated to hair care since 2008, when he co-founded Curl Centric® and Natural Hair Box alongside his wife. As a team, they promote healthy hair care practices through their comprehensive platform, Curl Centric. Curl Centric is a website operated by a husband and wife team that encourages healthy hair care. At Curl Centric, we aim to help our readers take control of their hair care journey and make good decisions about products, hairstyles, and maintenance techniques. We also have strict editorial integrity; here's an explanation of our editorial guidelines and how we make money.