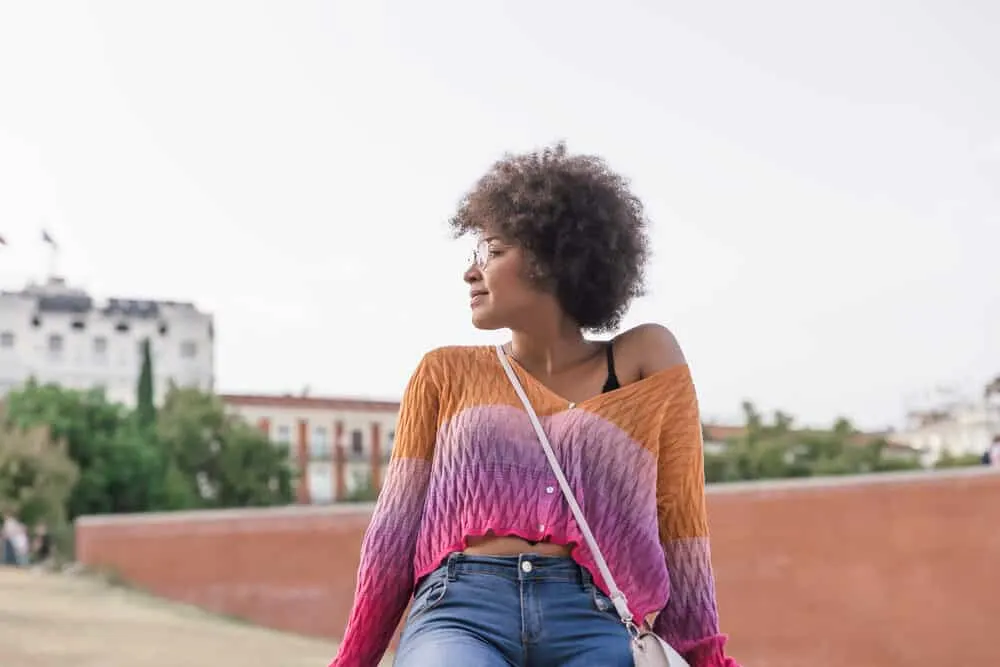 Thinking of dying your black hair without bleaching it? Great choice! Hair bleach can be extremely damaging to your hair; hence the staggering number of hair bleach fails on social media outlets.
Luckily, you don't have to sacrifice your hair color dreams because you're avoiding bleach. In this article, we'll explore the color possibilities you have without bleaching.
What Color Can I Dye My Black Hair Without Bleaching?
You can dye your black hair any color without bleach. Light brown, red, dark red, blue, magenta, purple, and even lighter colors, like blonde, are possible without bleach. Just because you're not using bleach, it doesn't mean that you can't achieve your desired shade.
The key to achieving these colors with salon-quality results is the method you use.
If your hair is super dark, you'll have to work hard to lighten your dark hair enough to get bold bright colors that last on darker hair (unless you're into temporary color).
If you're a newbie or don't want a bold result, you can explore subtle color changes. The good news is that the process for subtle color changes (e.g., cool tones) is extremely easy and non-damaging to the hair (even the darkest shades) in the vast majority of cases.
Note: It's important to mention that you can also dye your hair darker. Dyeing hair lighter is often more involved than going from a lighter shade to darker shades.
Also, if you're nervous after reading through the next steps, you can always use a professional hair stylist, colorist, or licensed cosmetologist to complete your hair color change. You can also ask the stylist for tips to maintain your newly colored hair.
If you plan to dye your hair blonde, assuming you have dark hair, then it's worth considering using a stylist since that is a challenging DIY project for a complete newbie.
We recommend asking the stylist to recommend a DIY box dye, Manic Panic, and complete regimen inclusive of shampooing, conditioning, and general maintenance to keep your hair healthy and maintain your color result.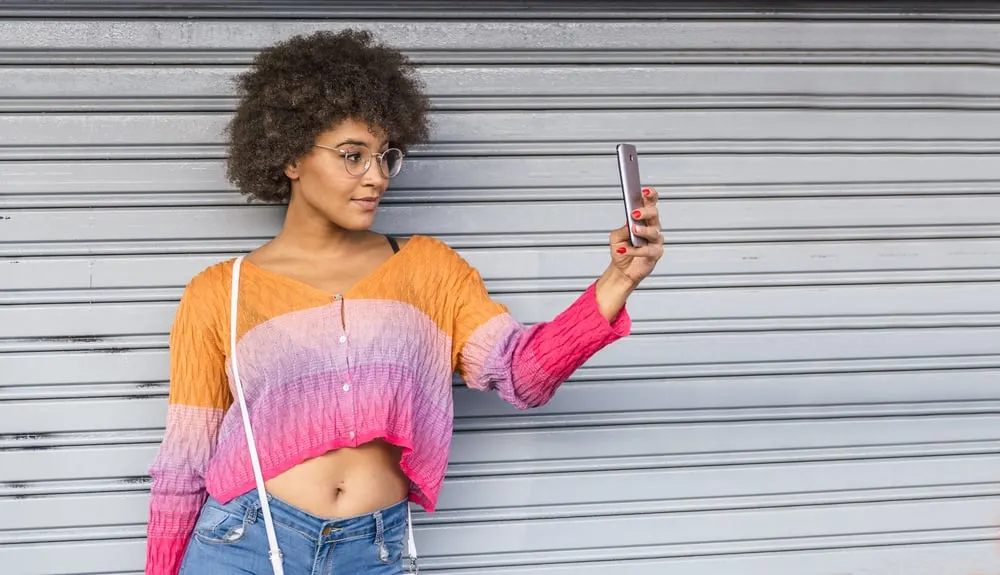 Dye Dark Hair (or Darker Hair) with Bleach Alternatives
Thankfully, bleach isn't the only option you can explore to update your hair game. With bleach alternatives, you can get the same results as you would if you bleached your hair. Here are some hair bleach alternatives you can try at home to dye dark hair.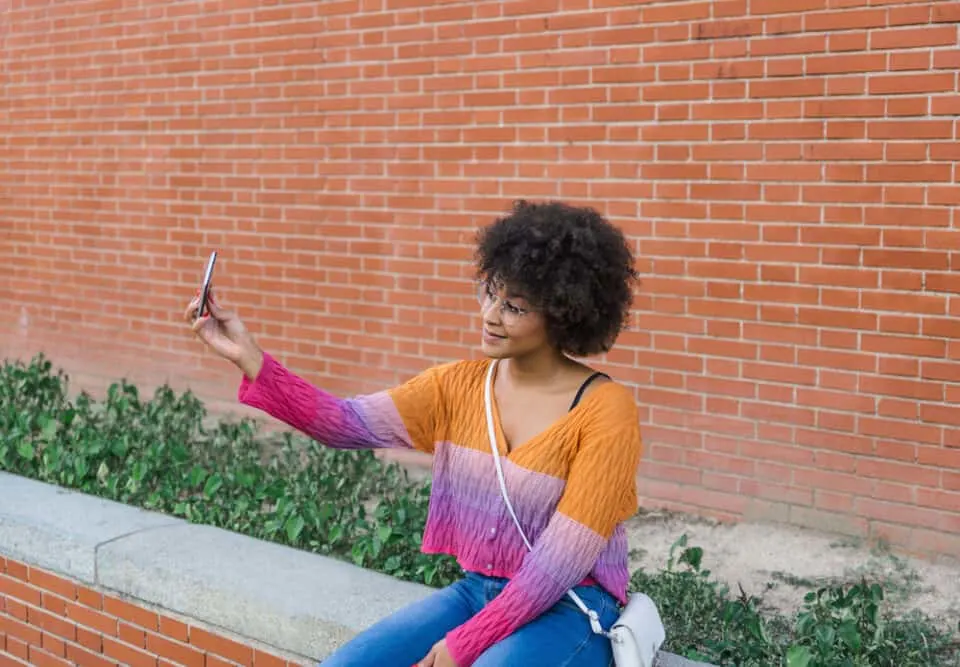 Semi-Permanent Hair Dye for a Subtle Change (Glossy Reds, Blues, Purples, and Greens)
If you want to skip most of the chemicals and go for a gloss that'll shine brilliantly in the sun, semi-permanent hair dye is for you.
Note that unless you pre-lighten your hair, the color will not be bold and eye-catching; you may only be able to see it when you're outside or when the sun hits your strands.
But if your hair has natural brown highlights, the color will catch onto those lighter strands and may be visible indoors. When you're ready, follow the directions on the packaging of the semi-permanent dye you'll be using.
In most cases, you should apply semi-permanent hair color to clean dry hair, allow it to process for about a half-hour, and then rinse it out.
Manic Panic semi-permanent hair color cream is a natural, gentle hair dye available in a ton of intermixable colors, making it perfect for experimentation.
Since the semi-permanent dye is not permanent, you'll notice the hair color fades with every wash. Semi-permanent colors will usually only last a few weeks if you wash your hair often.
But if you wash your hair weekly and avoid heat-styling, the color will last much longer, often up to 6-8 weeks. Feel free to re-dye your hair when it appears to have washed out.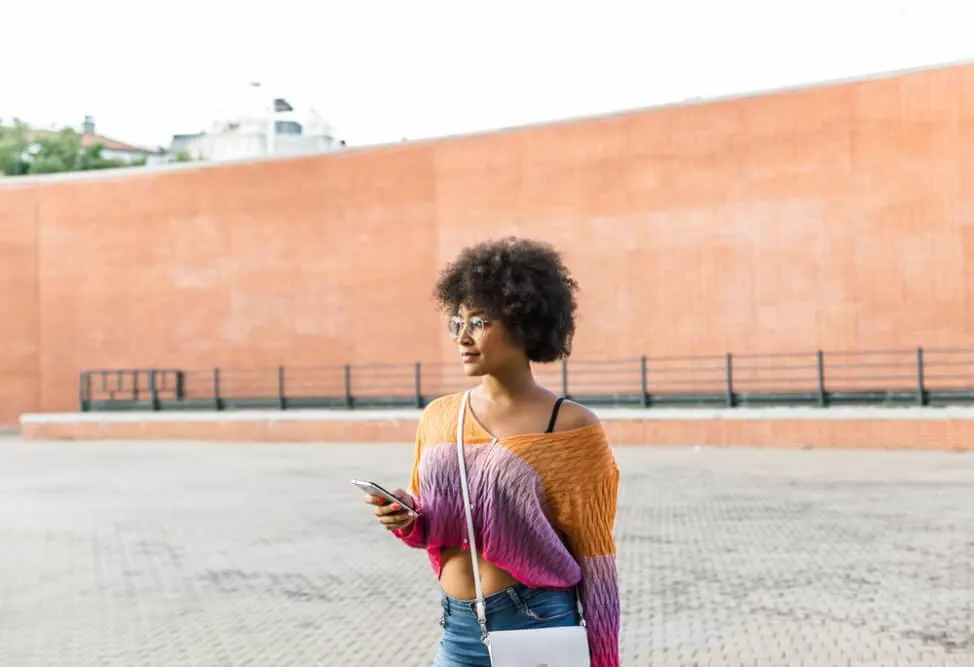 Temporary Hair Dye Spray for Subtle or Bold Results (Neon Pink, Green, Brown, Red, etc.)
Sometimes you want quick results with a high color payoff – temporary hair dye spray will give you just that. These sprays are specially formulated to bond to your hair's cuticle, completely covering it in your new shade.
You'll find temporary hair dye sprays in many different colors, like pastel colors, neon colors, and even wearable browns and blondes.
No matter how dark your natural hair is, the temporary hair dye spray will show up (even on black and dark brown hair). Depending on the color you choose, it can be as subtle or vibrant as you'd like – no bleach needed!
The main thing to be aware of when it comes to temporary hair dye spray is that it can be challenging to get even color results.
If you don't spray the product on smoothly, you'll have some obvious blotchiness that can be a pain. The key is not to hold the can too close to your hair as you spray.
If you end up with a blotchy mess the first time around, keep practicing, and you'll get better at applying it.
Another thing to be aware of is that temporary hair dye sprays fade fast, usually within a few shampoos. So, keep this in mind when you're choosing your non-bleach hair dyeing method.
Here are a few great temporary hair dye sprays to choose from:
Jerome Russel Temporary Hair Color Spray – a fine mist spray with a super high color payoff. It comes in a 2.2-ounce can. Use it to give your hair a fun new hue for a holiday party, a girls' night out, or to look fabulous during everyday outings. It fades after one wash.
L-Oreal Paris Colorista Hair Color Spray – a wildly popular color spray from a well-known brand, L-Oreal Paris. It's specifically formulated to create a hint of color or bold highlights. It fades completely after one wash.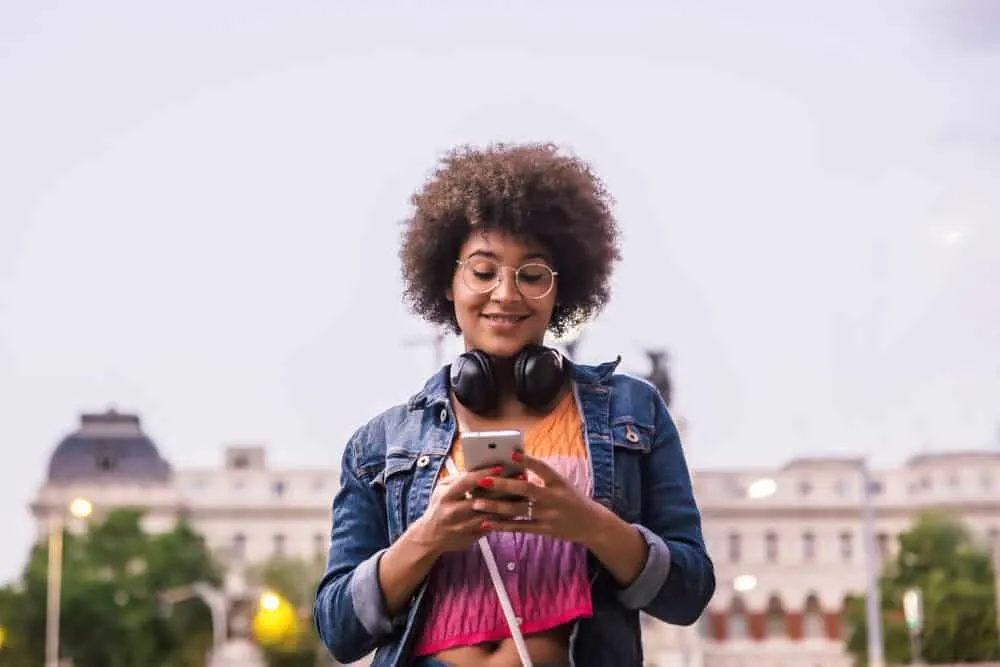 Temporary Hair Color Waxes/Creams
Like temporary hair color spray, a hair color cream is a non-bleach option you can use to switch up your hair color temporarily. The wax or cream sits on top of your hair and does not penetrate your hair shaft.
For natural hair, it's best to moisturize your hair first, apply the hair color cream, and then define your curls like you usually would. Wait until your hair is completely dry before you begin touching your hair.
Choose a cream or wax that's thin and slippery enough to comb through. Thick waxes can make curls unmanageable, leaving you with a tangled mess.
Individual results vary, but here are a couple of hair waxes that work for natural hair:
Many hair coloring waxes transfer onto your clothes, skin, and other surfaces even after your hair is dry. So, if you'll be using a hair color wax, you should wear dark colors and try not to lean on anything.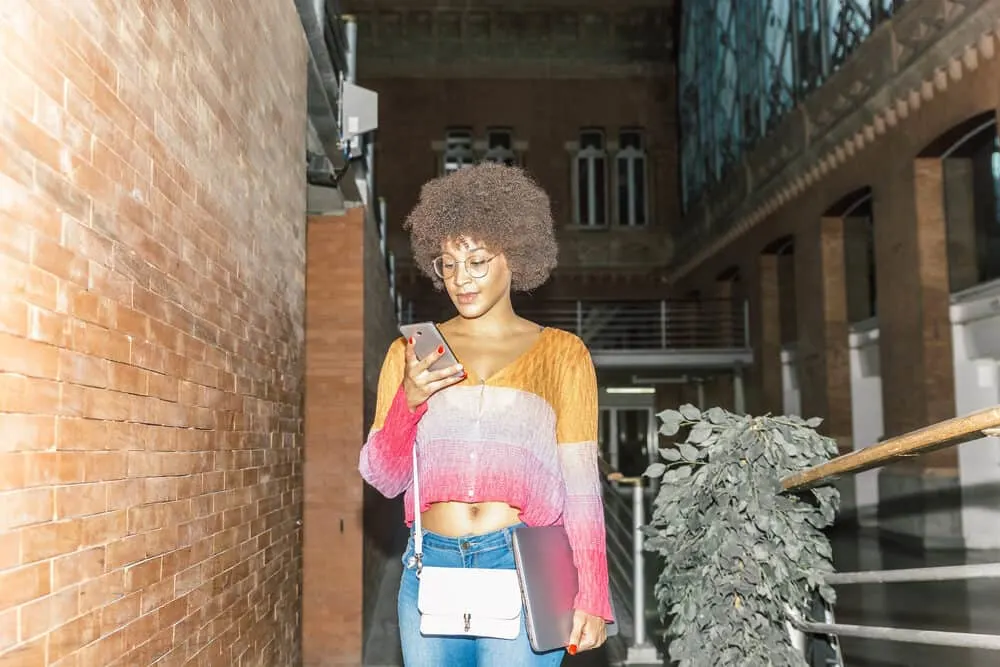 Permanent Hair Dye (Long-Lasting Substantial Color Changes)
The previous bleach-free hair color options we've mentioned are temporary. If you're looking for a long-lasting color change, consider permanent hair dye.
While it isn't damage-free, it is much gentler on the hair than harsh chemicals like bleach.
Permanent dyes must be mixed with a hair developer to remove the existing pigment from your natural hair and then deposit hair color molecules within the hair shaft.
You'll find permanent hair dyes in just about every hair color you can imagine, from elegant natural colors to bold and vibrant fashion colors.
Go from black to fire engine red with L'Oreal HiColor Red, lighten your dark strands to an intense brown with Schwarzkopf Simply Color Permanent Hair Color, or go from dark to an artsy violet with L'Oreal Paris Excellence HiColor Violets.
Notice that we did not recommend any permanent box dyes. While they are not all bad, many of them produce unpredictable color outcomes and can even leave your hair ruined.
For that reason, we suggest that you use professional hair color and mix it with a quality hair developer to get even color results without significant damage. Follow the instructions on the permanent hair dye packaging to avoid hair color failures.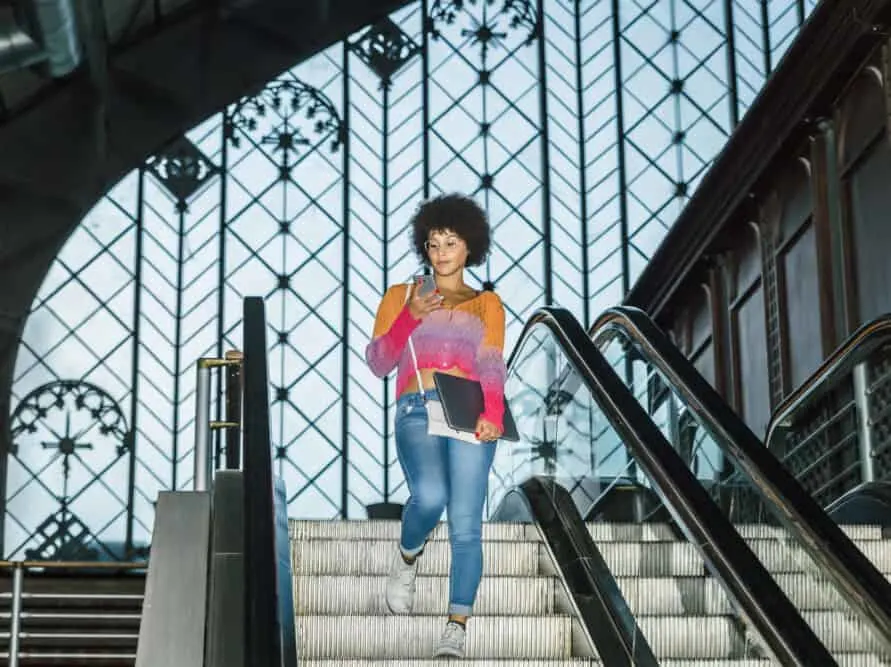 Which Bleach-Free Hair Color Option Is Right for Dyeing Dark Hair?
We've introduced several bleach-free options you can try to color your black hair. We recommend trying temporary hair dye spray, hair color wax, or semi-permanent hair color if you're on the fence.
They all give you the option to try out a new hair color or tint without a long-term commitment. But if you want your color to last, we suggest you try permanent hair color.
What Happens if You Dye Black Hair Without Bleaching?
If you dye your hair without bleaching, the color may not appear as vibrant. The natural pigment in dark hair, such as black or brown, is harder to lift than lighter hair colors. However, there are options for dyeing dark hair without bleach, such as using a high-lift color or a hair dye specifically formulated for dark hair.
What Colors Can Brunettes Dye Their Hair Without Bleach?
Brunettes can dye their hair without bleach in various colors, including red, burgundy, and dark brown. These colors are all within the brunette spectrum and complement the natural color of dark hair. However, it is essential to choose a dye that is specifically formulated for dark hair to ensure that the color will be visible and long-lasting.
Why Is Dark Hair So Hard to Dye?
Dark hair is hard to dye because it contains more pigment than lighter hair. The natural pigment in dark hair, such as black or brown, is harder to lift than lighter hair colors. Additionally, the texture of dark hair is typically thicker and coarser, making it more challenging for the color to penetrate the hair shaft.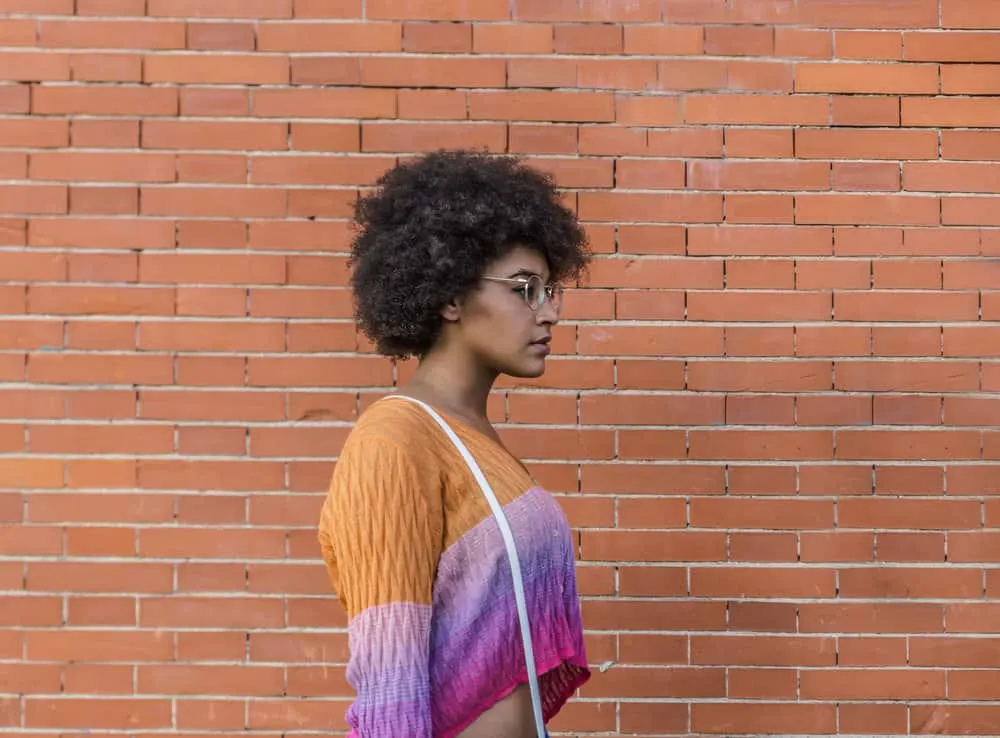 Can You Color Black Hair Without Bleaching?
It is possible to color black hair without bleaching, but the results may not be as vibrant as they would be on bleached hair. Using a high-lift hair dye or a hair dye specifically formulated for dark hair can help to make the color more noticeable and long-lasting. Consider also using a temporary color spray or wax.
What Hair Color Works Best on Black Hair?
The best hair dye for black hair is one that is specifically formulated for dark hair. These dyes contain a higher volume of developer and are designed to lift the natural pigment in dark hair. They also have a stronger concentration of color, which helps to make the color more noticeable and long-lasting.
What Color Will Black Hair Turn if Bleached?
If black hair is bleached, it will turn a yellow or orange color. The natural pigment in dark hair is not completely removed during the bleaching process, so the underlying tones of the hair are exposed. To achieve a lighter color, such as blonde or silver, the hair must be bleached multiple times or toned to neutralize the underlying tones.
We hope that the information and bleach-free product recommendations in this article are helpful to you. Without the harsh ingredients in hair bleach, you are free to experiment with your hair without fear of a hair color disaster. Good luck!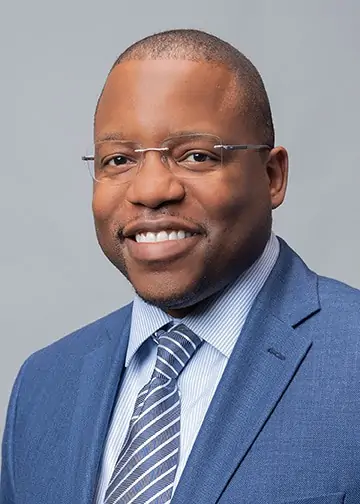 Kenneth Byrd holds a BS in Accounting and Management Information Systems and an MBA from the University of Alabama at Birmingham. With over 15 years of experience, Kenneth has been dedicated to hair care since 2008, when he co-founded Curl Centric® and Natural Hair Box alongside his wife. As a team, they promote healthy hair care practices through their comprehensive platform, Curl Centric. Curl Centric is a website operated by a husband and wife team that encourages healthy hair care. At Curl Centric, we aim to help our readers take control of their hair care journey and make good decisions about products, hairstyles, and maintenance techniques. We also have strict editorial integrity; here's an explanation of our editorial guidelines and how we make money.