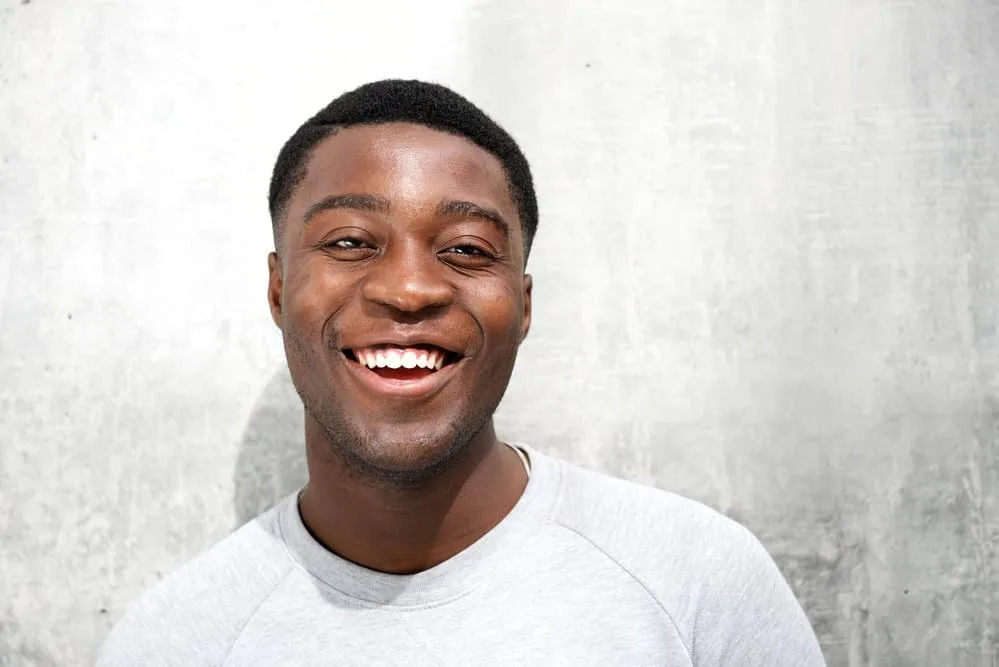 The high fade is among the most commonly worn haircuts for males of all ages. If it's calling your name, our advice is not to ignore its call. It's incredibly versatile, and that means that you can turn it into hundreds of looks.
In this article, we'll introduce you to 10 of the most popular high fade haircuts, help you decide whether they may work for you, and give you tons of other helpful information you can use. Let's get right into it!
The Best High Fade Haircuts for Men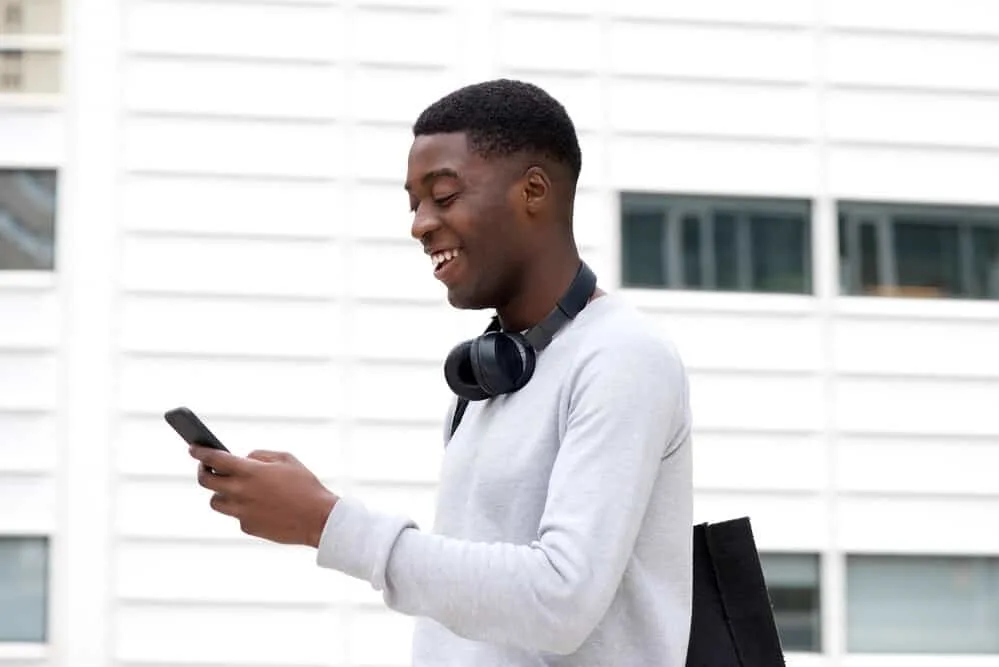 1. Classic High Fade
The classic high fade is a look that tons of men gravitate to. It's a clean fade that complements virtually every face shape and wardrobe. But that's not all – boys and men can rock the style no matter how old they are. They're understated enough to work in every situation too.
Worlds Cleanest Fade - Haircut Tutorial
What Makes a Classic Fade?
The look is made up of very short hair at the nape of the neck, above the ears, and around the sideburns. But at the crown of the head, there's much more length – though the cut overall remains short. Then, there's fading at the temples and a crisp lineup to make the look cleaner.
Could the Classic Fade Be for You?
Do you think the classic high fade is for you? Chances are, it probably is. The thing about this cut is that it's a safe bet for most. So, it's hard to go wrong.
Pair it with a t-shirt and jeans for a guy's night out, dress the look up with a dapper suit, or put on your formal shirt and pajama pants for a Zoom meeting. The cut works in all cases. Want to get the look? Watch this video to find out how.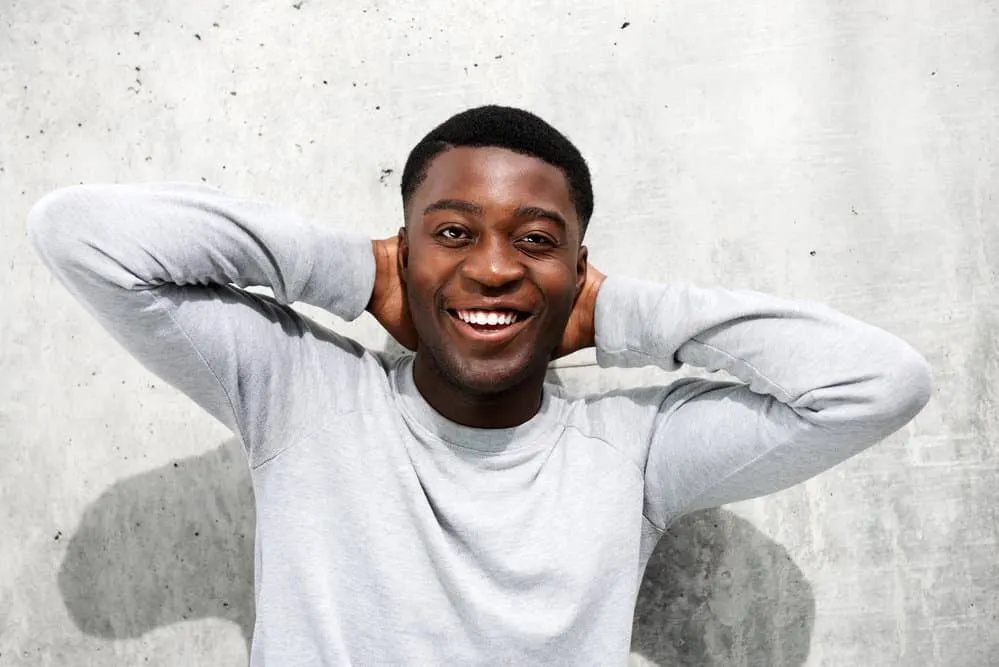 2. High Fade with Waves
Waves pair perfectly with a high fade and add a stylish edge to anyone's aesthetic. So, if you've spent the time to do 180 waves on your hair, playing up the contrast with a high fade can put your waves on blast.
Super Clean High Fade W/ Waves ! How To Cut Waves / Barber Tutorial
What Makes a High Fade with Waves?
As with other high fades, the high fade with waves is composed of hair that's longest at the top and gradually gets shorter as you move downward (along the sides and back).
There is no harsh line of demarcation between the longest areas and the shortest areas because of the fading effect created with the clippers. The look is finished off with a crisp lineup.
Who Should Try the High Fade with Waves?
This style is best for those with naturally curly hair since it's impossible to get waves on straight hair without the use of chemicals.
If you don't yet have waves but want to get the look, you can still get a high fade and cultivate your waves over time. Full disclosure: it takes several weeks and loads of brushing to get waves.
Want to get the look? Watch this video to see how a barber brings the look together on existing waves.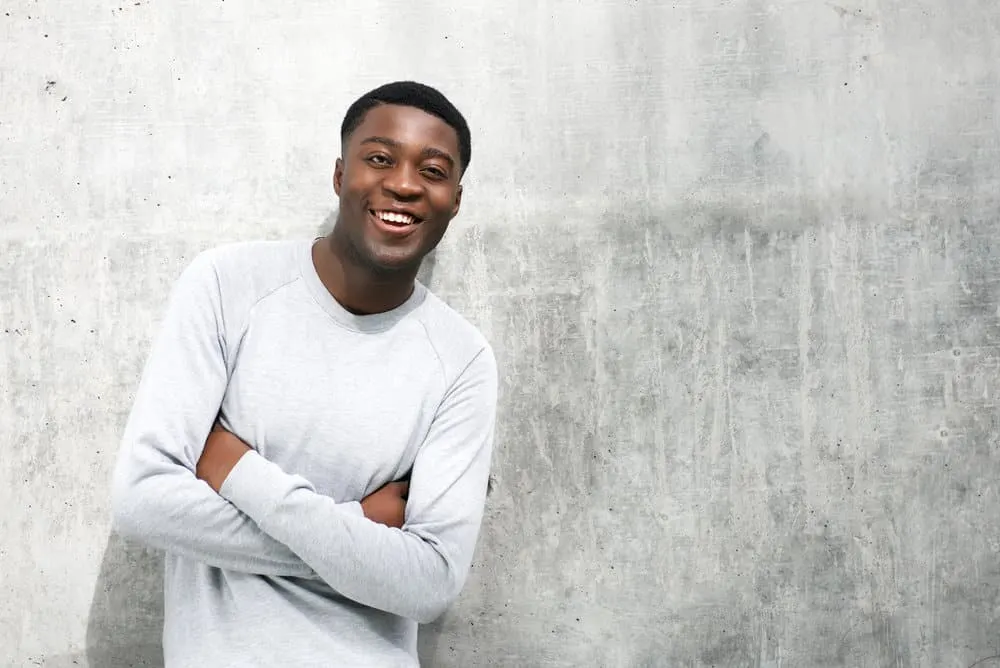 3. Brushed Up High Fade
The brushed-up high fade is one of those styles that's built on contrast. It gives the illusion of very long hair at the top and barely-there hair at the bottom.
Of course, like all the rest of the hairstyles on this list, there's a high fade separating the hair at the top from the lack of hair at the bottom. There's also the crispy lineup that imparts some attractive angles.
How To: Tight Fade With Texture | Brush Up | Men's Cut & Style Technique
Why People Love the Brushed-Up High Fade
The appeal of this cut lies in its versatility. It can be worn by people of all ages and can be tailored to your personal preferences. The hair at the top can be shortened a bit to make daily styling easier, and the hair at your neckline can be totally shaved off for a more unique look.
Can You Get the Brushed Up High Fade?
Wondering if this cut is for you? Well, you will need at least a few inches of hair at the top to achieve this cut. If you don't have sufficient hair at the top, you won't be able to brush it up and achieve the front swoop characteristic of the cut.
To get the look, we strongly urge you to go to your local barber, but to get a sneak peek of what to expect, watch this video.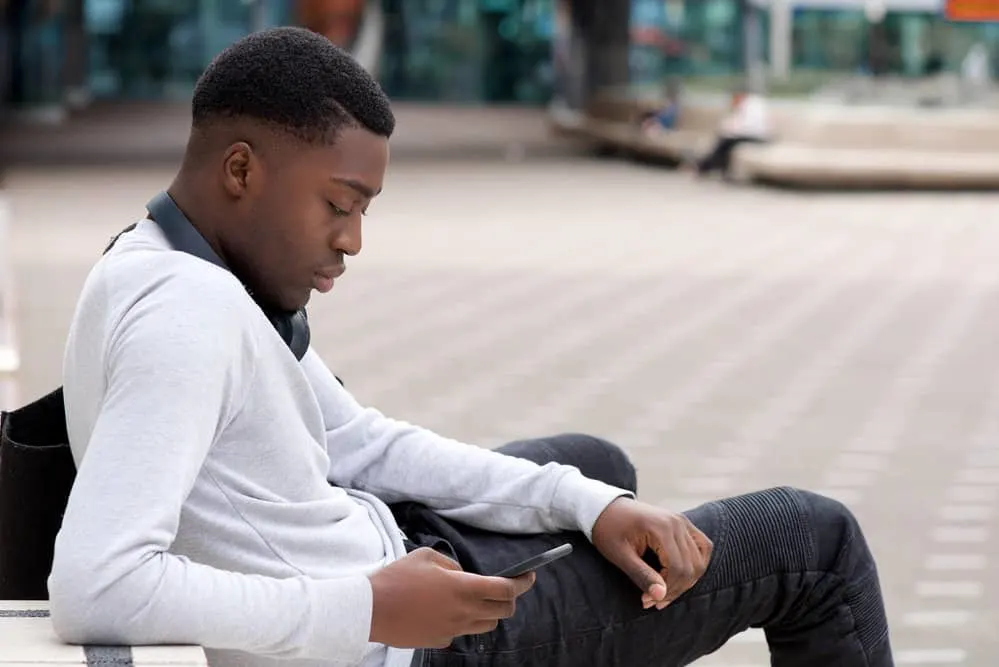 4. High Drop Fade
Are you looking for something a little different? Consider a high drop fade. At first glance, the cut looks like a regular high fade. But when you look at the cut from the side or back, you'll see that the fade tapers off lower in the back.
As you might expect, the hair at the top is still significantly longer than the hair along the sides and in the back.
THE PERFECT DROP FADE HAIRCUT TUTORIAL!
Why Try a High Drop Fade?
This is why you should try a high drop fade – because it's more of a party in the back than regular high fades. You get some depth at the back of your head and in your crown and a more angular outline when you look straight on.
The cut looks good no matter what hair type you have, but the more textured your hair is, the more impactful the look will be.
The high drop fade exudes subtle drama, so if your personality is on the eccentric side, this style enables you to lean into it.
Can You Do a High Drop Fade at Home?
Drop fades are difficult for some barbers to execute, so in most cases, you won't be able to DIY them at home. So, if you want this cut, make an appointment with your local barber – here's a video showing how the average barber creates the cut.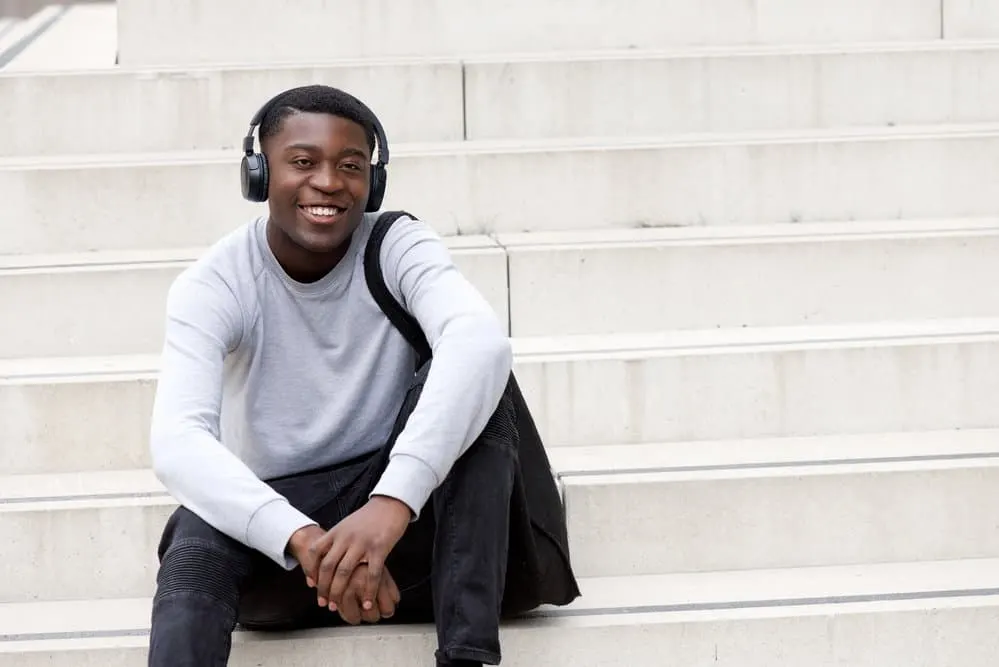 5. High Fade with a Quiff
Sophisticated men and quiffs go hand in hand. The style instantly elevates your look and can take you from your corporate job to the swankiest affair.
As you may have gathered, this cut is not for those who live a casual life. It's for those who are extra in every way.
Skinfade Textured Quiff Basics | Step By Step
How a High Fade with a Quiff is Constructed
Just take a look at it – there's something ultra-refined about a quiff, and the high fade is the perfect addition to it. The style features a high and tight fade and leaves a substantial amount of hair at the top to create the quiff.
The quiff can be as bold or as understated as you prefer. But the bigger it is, the more zhuzhing you'll have to do daily to keep it looking picture-perfect.
Get a High Fade with a Quiff
If you want this cut, be very specific with how you want your quiff to look – how high, how wide, etc. Perhaps, the best way to illustrate your preferences is to bring a photo. Here's a video showing how a barber tackles this iconic cut.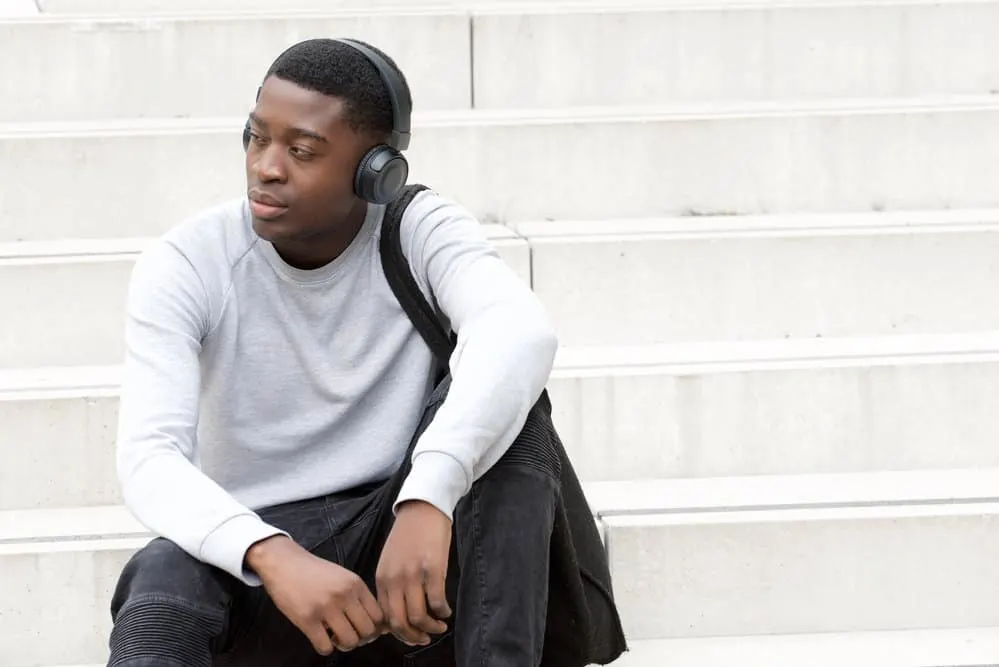 6. Bowl Cut with a High Fade
The traditional bowl cut is one of those styles that comes off very harsh and even fashion-backward at times. But, elevated with a high fade, the cut takes on a whole new life and is suddenly thrust into trendy territory.
MODERN BOWL CUT WITH TEXTURE BY ROBERT MALDONADO
What is a Bowl Cut with a High Fade?
The bowl cut with a high fade is exactly that – a bowl cut with a high fade. It's got somewhat of a fringe in the front with a fun texture in the crown. In addition, you get a smooth, crisp fade that adds an irregular quality to the bowl cut – something extra.
The fade also makes the cut look cleaner and more grown up. Cool fringe, texture, and fade aside, the lineup takes the cut overboard in the best way.
Who is the Bowl Cut with a High Fade For?
By today's fashion standards, the bowl cut rarely looked good, regardless of your style or face shape. But this updated version of the cut looks fantastic on just about anyone.
You'd be hard-pressed to find someone who can't rock it.
The only case where the cut may not do someone justice is if they have a very low forehead – in that case, the barber can bring the fringe up a bit to balance things out. Remember that this cut can be tailored to fit your face shape and desired aesthetic.
Get a Bowl Cut with a High Fade
Did we turn you on to the bowl cut with a high fade? If so, great! Now's a great time to try it out. Just be sure to see a barber who knows their way around the cut. It's not the easiest one to pull off. If you don't believe us, check out this video as proof.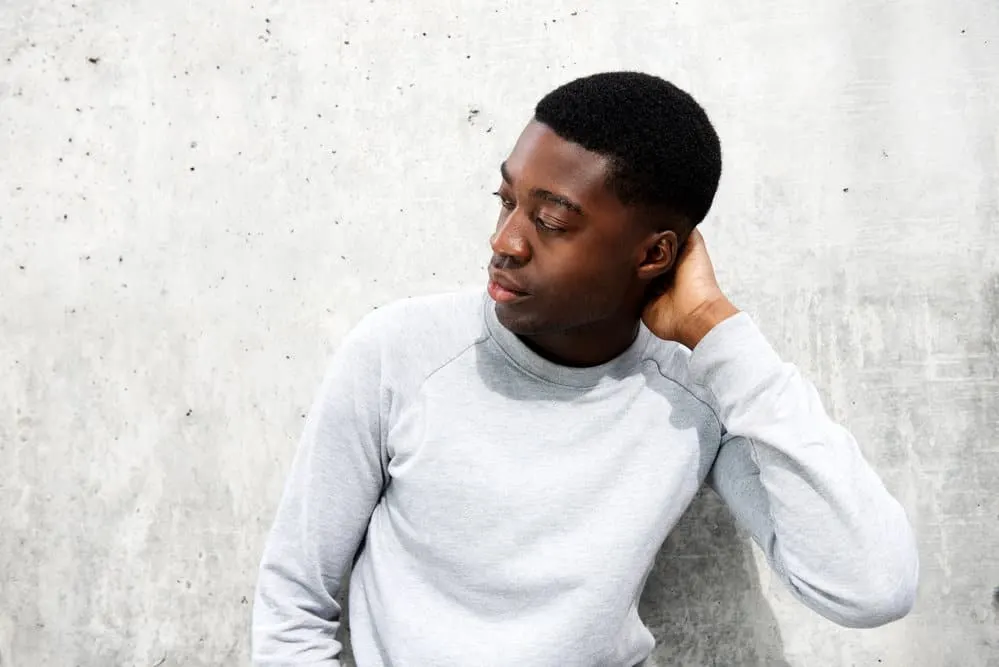 7. High Fade with a Textured Crop and Faded Beard
For those who want it all, the high fade with a textured crop and faded beard is your look. That is, if you have a full beard, you want to tame it.
FLAWLESS HIGH FADE TEXTURED CROP WITH BEARD HAIRCUT TUTORIAL!
How the Cut is Constructed
This cut is all about balance – the hair on your head is the longest in the crown and gradually shortens in length as you make your way down.
Then, when you get to the beard area, the reverse happens; as you go down, the longer the hair gets. On top of that, you get some thick, piecey texture in your crown to add interest.
Could You Pull Off the High Fade with a Textured Crop and Faded Beard?
This high fade/beard fade combo is a visually satisfying cut that complements nearly every face shape and style. Whether you lean toward all things casual, have an affinity for the retro, or are all about looking dapper, this cut will enhance your look.
Unfortunately, not everyone will be able to test-drive this style. In order to give it a try, you'll need a full beard. It doesn't have to be long, but it needs to be fully grown in.
Some men don't grow a full beard, and that's okay!
However, if you're in this category, you won't get the same effect that you see in this video. But if you do and you have at least an inch of hair on your head, you're good to go.
Get Yourself to the Barbershop
It almost goes without saying that this is an intricate cut that should be executed by a seasoned professional barber or stylist. It's got lots of straight lines, curved lines, and smooth fading – if that's not your specialty, save some time and frustration and make an appointment at your local barber shop.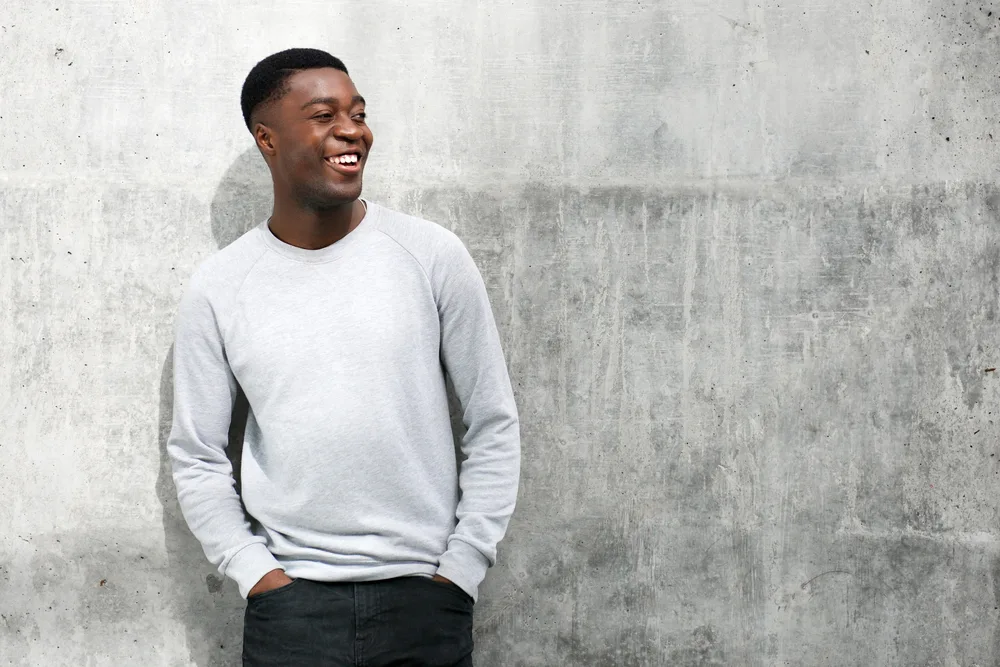 8. High Fade with a Hard Part
Looking for something with a heavy dose of drama? Then, the high fade with a hard part is soon to be your jam. The cut features the following characteristics:
Medium to long hair at the top
A part carved into either side of the crown
Short shaved hair in the back
Fading at the temples to transition between the longer hair and the shaved hair
High fade. Hard part. Men´s hairstyle inspiration
Could You Pull off the High Fade with a Hard Part?
Like the high fade with a quiff, the high fade with a hard part has a luxurious, sophisticated feel. It'll elevate the average wardrobe and make you feel and look dashing.
This look is for you if that's what you're looking for in your next cut. Though, you will need around an inch of hair or more to pull this off.
Get the Look
Book an appointment with a talented barber or stylist to get your high fade with a hard part. It takes skill and experience to get the fade and part just right.
Unless you have direct experience doing intricate cuts on yourself, we say leave it to the professionals. Whether you want to give it a shot on your own or you're just curious about how the cut is done, you'll find this instructional video very helpful.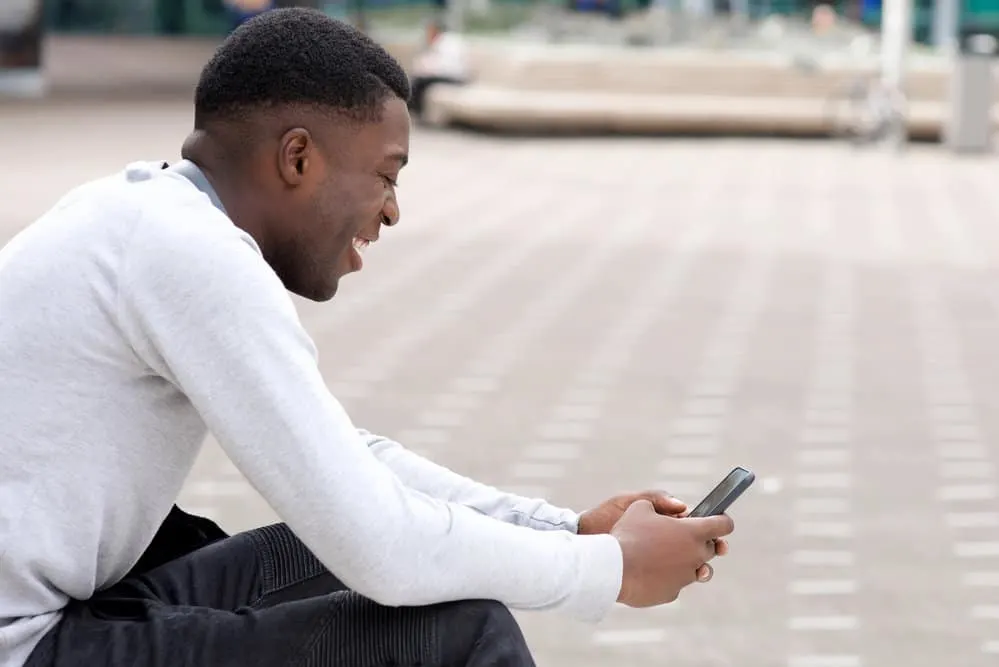 9. Curly High Fade
Up until this point, most of the cuts we've mentioned have been geared toward those who have curls or waves. But curls aren't excluded from high fades at all. High fades on curly hair are just as attractive as straight or wavy high fades.
Curly high fades take on the same general structure as the classic high fade, but they have a lot more texture.
And depending on how long your curls are, you get to experiment with the height of the cut – curls (especially tight ones) grow upwards rather than downward. The higher you go at the top, the more dramatic the cut will be. The sides and the back will be cut short in contrast to the longer top.
Curly Top Fade Haircut Why Are All Teenagers Getting This Haircut?
Can You Get a Curly High Fade?
Do you want to give the curly high fade a go? Many can pull it off without a problem. Of course, you can get a curly high fade if you have curly hair.
All you'll need, in this case, is a skilled barber to pull the look together.
But if your hair isn't naturally curly, you'll have to determine how to transform your hair into a curly state. The first option you have is to heat style your hair with a curling iron, curling wand, or flat iron.
Curls created by heat alone will eventually fall with time or when moisture hits them.
If you want permanent curls, you'll have to get a perm. A perm is a chemical treatment that breaks the bonds in your hair and rebuilds them in the shape of curling rods. Perms can be damaging, so we urge you to think long and hard before deciding to get one.
Get Your Curly High Fade
For those who want to try a curly high fade, it's imperative to get in touch with a barber or stylist who knows how to work with curly hair.
The hair cutting process for curly hair isn't the same as that of wavy or straight hair. Here's a video showing you how a curly high fade is done.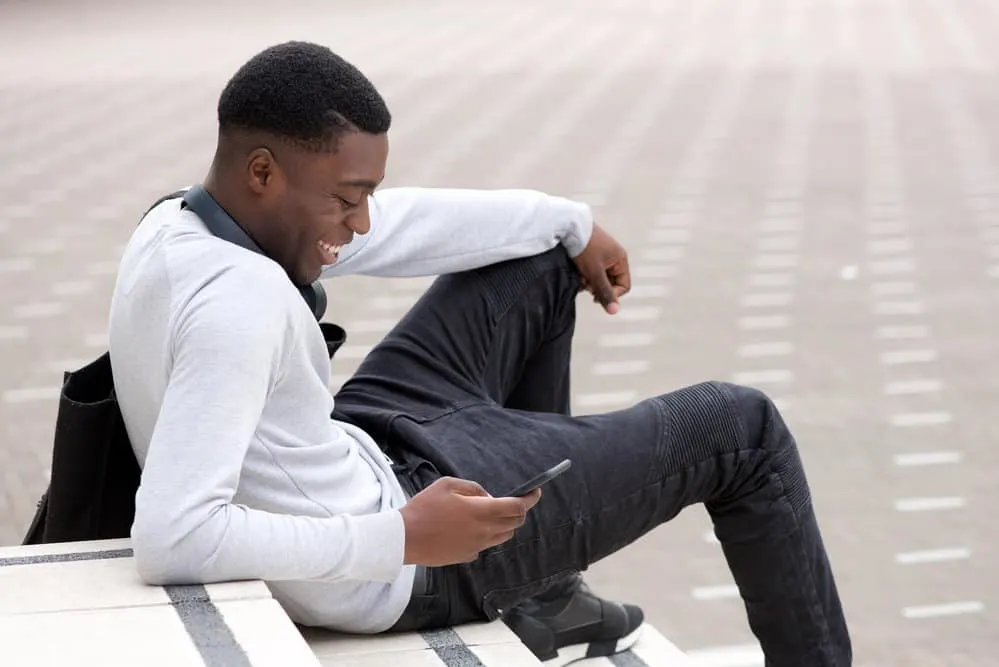 10. High Top Fade
The high top fade was ultra-popular in the 80s and 90s, but it's still very popular today. The cut has a whimsical, fun vibe that the younger crowd is all about. It's also the perfect haircut for anyone who wants to kick it old school.
The hair at the top is carved into a boxy shape with clippers and a razor.
Then the sides and back of your hair are cut into a high fade that starts at your temples. The barber will finish things off with a crisp lineup along your hairline from ear to ear.
HAIRCUT TUTORIAL: IMAN SHUMPERT HIGHTOP FADE
What to Expect with a High Top Fade
If you decide to try a high top fade, be ready for the mixed reactions you're bound to get. Some will see your haircut and instantly smile, while others will be put off. It's a bold look that solicits reactions. If you're okay with that, we say go for it!
To get this cut, you'll need to connect with a barber who has done the cut many times. This cut is far from easy to do. And be prepared to style your hair daily to maintain the shape of the hair at the top.
So, there you have it – 10 high fade haircuts that are super trendy right now. We hope that you found all the information you were looking for and that one of the cuts above becomes your new go-to style!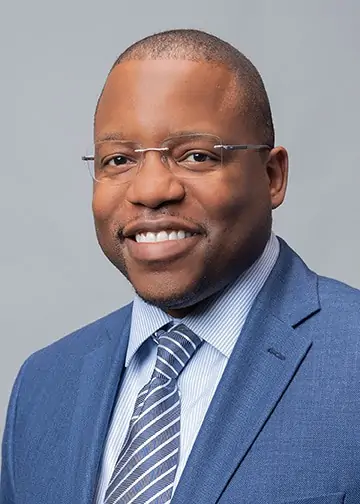 Kenneth Byrd, with a BS in Accounting and Management Information Systems and an MBA from the University of Alabama at Birmingham, has over 15 years of experience and is a recognized authority in hair care. Co-founder of Curl Centric® and Natural Hair Box, Kenneth has dedicated himself to promoting ethical and scientifically-backed hair care practices. Rigorous editorial guidelines, industry recognitions, and features in numerous media outlets evidence his expertise. Kenneth's commitment to transparency, quality, and empowerment has positioned him as a trusted voice in the field, empowering readers to confidently embrace their natural beauty.