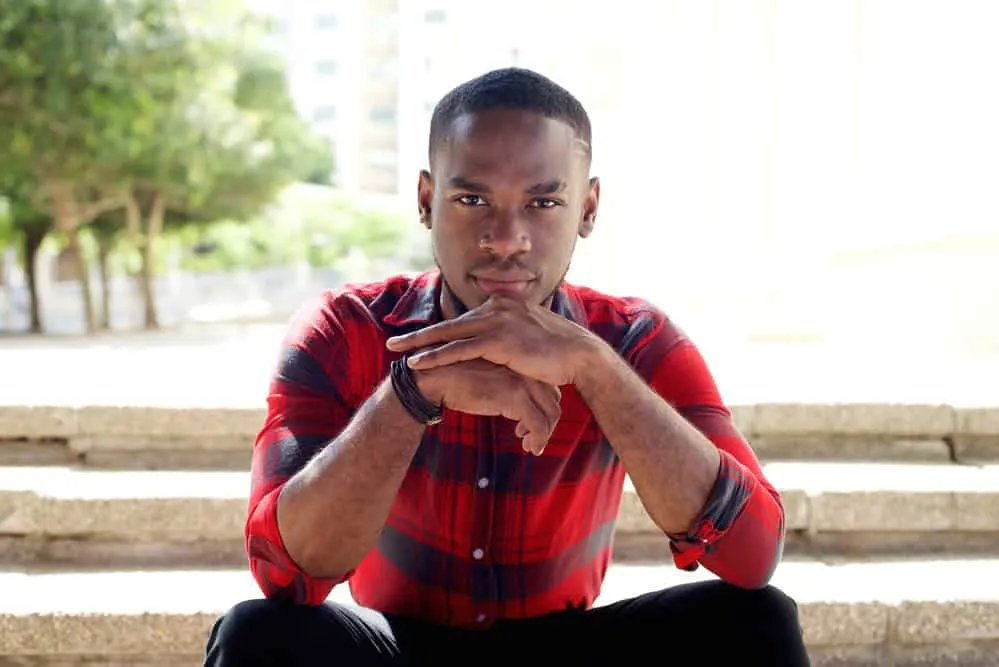 Fades are one of the most popular haircuts for men, and it's easy to see why. They're clean, classic, modern, and easy to customize into any number of eye-catching looks.
So, if you've decided you want to try a fade but aren't sure which type you want, take a minute to look over this article. We'll break down our favorite types of fade haircuts for you to try out during your next trip to the barber.
The Most Popular Fade Haircuts for Men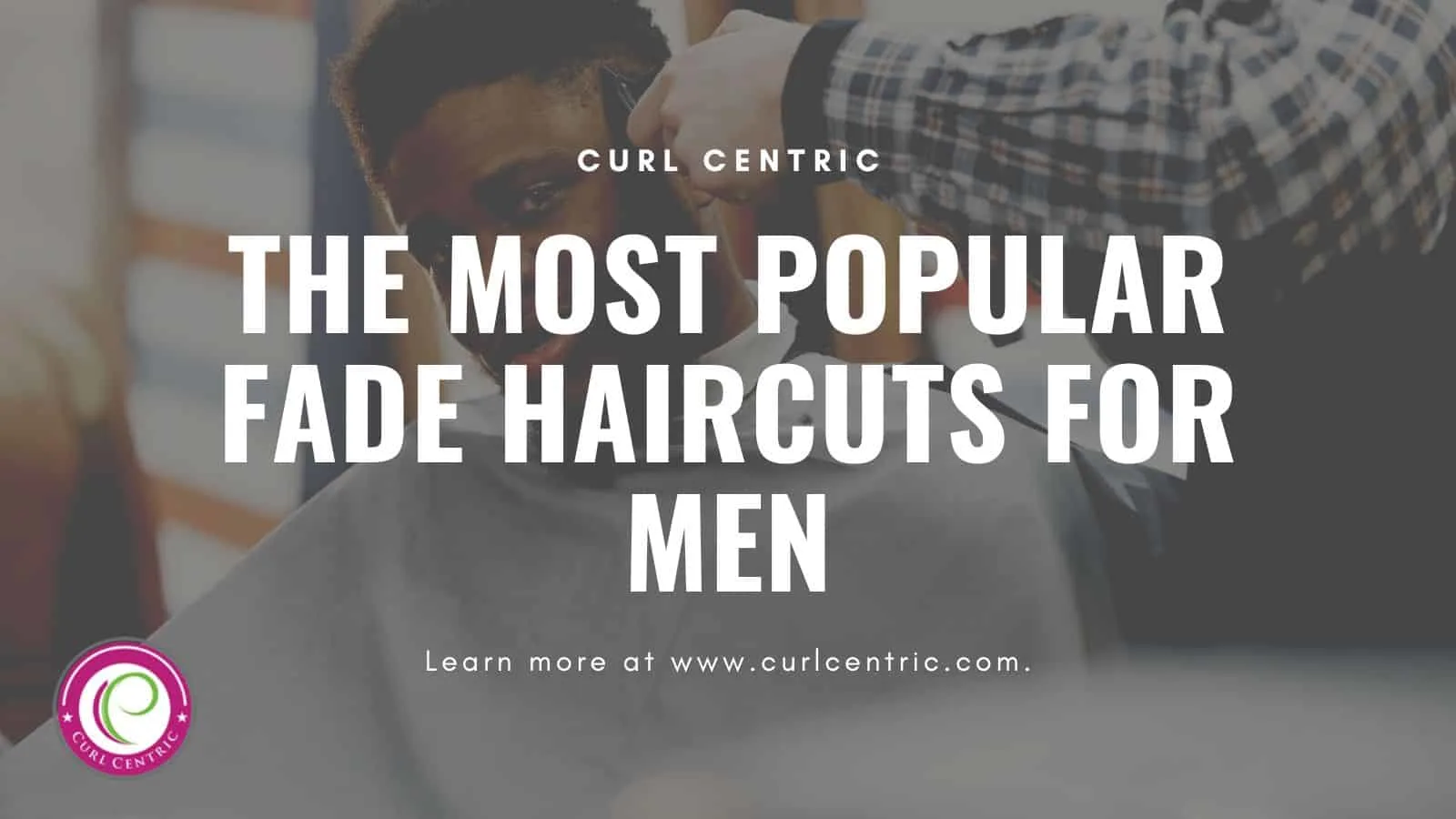 This article includes the most common fade haircuts, including the temple fade, pompadour fade, curly hair fade, drop fade haircut, and the ever-popular low fade haircut. So, whether you have curly, wavy, or straight hair, you'll find a fade haircut on the list that works for your needs.
1. High Fade
FLAWLESS HIGH FADE & BEARD HAIRCUT TUTORIAL!
A high fade is practically guaranteed to have you looking fly. High fades are kept longer on top, with a gradient cut on the back and sides of your head. They're called high fades because your hair starts to taper off at or above your temples.
A high fade can be styled in a variety of ways, depending on the length and texture of your hair.
It adds a bit of flair to any haircut, which is why it's one of the most popular types of fades around. Now that you have an idea of what a high fade is, here's a video tutorial showing you how a barber executes it.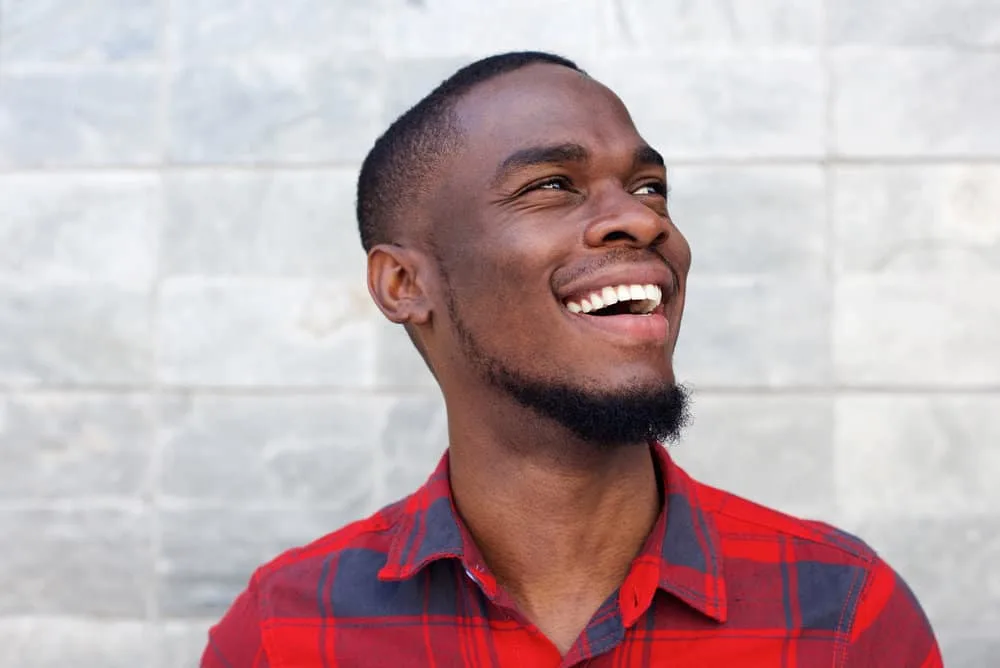 2. High-Drop Skin Fade
High Drop Fade Crispy Beard Tutorial
A high-drop skin fade is what you get when you combine a high fade and a classic skin fade. It's similar to a regular fade, but the line drops below your ear. Then, it gradually gets shorter around your hairline and the back of your head.
Keep in mind that skin fades are extremely short.
They create a smooth transition between short sides and bare skin. High-drop skin fades are short, clean, and ideal for anyone who prefers to keep their cut simple.
All you'll need to do to style it is smooth a little texturizing or shine-enhancing pomade onto your longer top, and your cut is ready to go! Want to learn more? Watch this video.
3. Classic Medium Fade
BARBER TUTORIAL - MID FADE HAIRCUT
If it ain't broke, don't fix it. And this stunning cut definitely isn't broken. A classic medium fade is a go-to haircut for people of all ages and backgrounds.
It's a versatile cut and imparts a sleek and professional air to any haircut.
Medium fades start about two-thirds of the way up your head, usually around the eyebrow. The best thing about medium fades is that they offer a middle ground between high and low cuts.
They are slightly less bold than a high fade but significantly more striking than a subtle low fade. Here's a Youtube tutorial to learn how a classic medium fade is done.
4. Mid-Drop Fade With a Design
Drop fades help bring a little more edge to your hairstyle by enhancing its level of precision. They also draw attention toward the center of your head, which can make your hair appear thicker and more voluminous by comparison.
While a mid-drop fade already looks fantastic on its own, adding a design to the look will help add a little more edge. You can choose from all sorts of designs, including lines, crosses, and geometric shapes.
Make sure the line work is precise, or the end result will look a little muddy. You can watch this convenient video tutorial to find out more.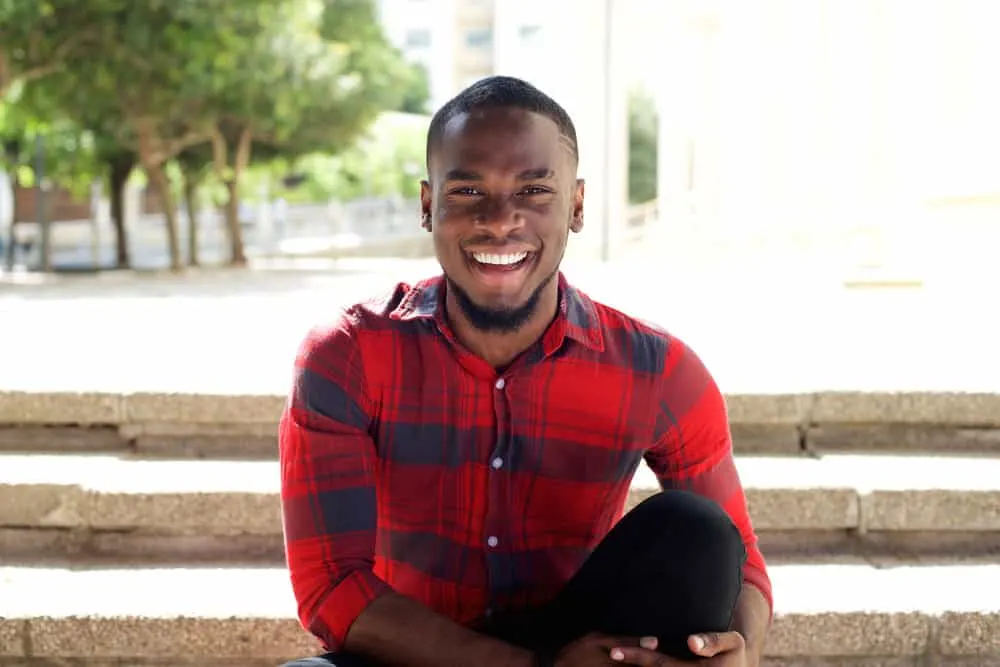 5. Edge Up With Fade
Florida's Edge And Fade Expert | Barbers Of The World | Insider
Fans of sharp, precise haircuts will love this detailed cut. When you get an edge up, the hair along your hairline is neatly trimmed and straightened.
The result is a precise line that instantly makes your cut look sharp and well-manicured. It's a great way to hide a widow's peak or uneven hairline and make your haircut look extra crisp and fresh.
Pairing your edge up with a fade helps bring some softness to the harsh cut. A fade will tie everything together, so everything looks tailored and symmetrical.
And don't think that fades and edge-ups are limited to the hair on top of your head. You can take this look to the next level by pairing it with a crisp beard lineup–just like this barber did.
6. Low Fade
HOW TO DO A LOW FADE, BARBER TUTORIAL!
The low fade is among the most popular men's haircuts due to its ease and versatility. They're an easy-to-wear style and help add an extra touch of refinement and charm to your cut. Low fades are somewhat understated because they only start about a third of the way up your head.
Though they're one of the least dramatic fades, they still bring plenty of clean, tight precision to your look. Take a look at this video if you want to learn more!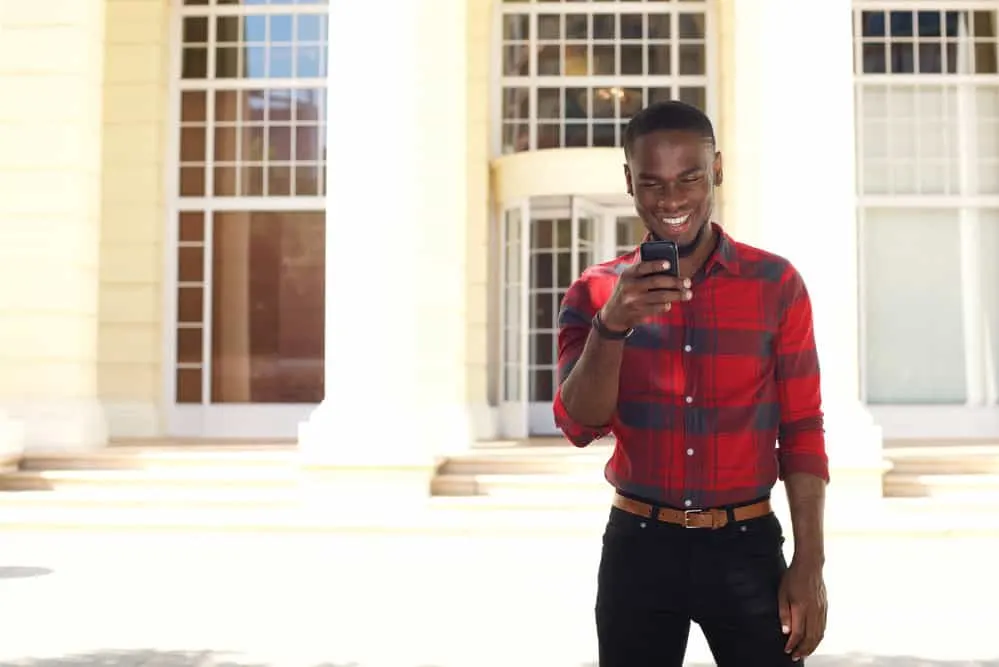 7. Curly Mid-Fade
CURLY MID FADE HAIRCUT TUTORIAL!
Do you love your curly hair but wish it had a little more structure? Well, look no further because a mid-fade is a fantastic way to bring some order to your curls.
Mid-fades, also known as medium fades, are universally flattering due to their sleek shape. They start halfway between your temples and ears, giving you the benefits of both contrast and length.
Mid-fades typically have plenty of volume and movement on top, so they give you plenty of room to play around with different styles.
You can slick your hair back, throw it in a man bun, or create some extra curl definition with a little bit of gel. Here's a video explaining how to get the perfect curly mid-fade.
8. Slicked Back With Fade
Slicked Back Skin Fade Haircut
Would you prefer an edgier, more modern take on a regular fade? The solution is slicked-back hair. It's a super trendy look, and it's easy to see why; it's neat, professional, and has an heir of rebelliousness that you can't help but love.
Although the fade adds some structure, this look is all about your slicked-back top. Are you wondering how to create the look?
First, you'll have to lightly moisten your hair with water and apply a liberal amount of gel. Then, comb your hair back and towards the center.
Once your strands are perfectly in place, smooth your hands over your hairdo to get rid of any flyaways. And voila! If you're more of a visual learner, you can check out this video demo to learn how to do a slicked-back hairstyle with a fade.
9. High-Temp Fade
A high temp fade is a subtle haircut that adds a low-key edge to your look. As you can tell by the name, high temp fades start to taper just above your temples. But unlike traditional fades, only the hair around your temple is thinned out.
The result is a cut that's stylish, unique, and wearable.
High temp fades are usually paired with a shape-up or curly blowout, but there's plenty of room to play around with different styles.
That means it's easy to find a high temp fade that suits your hair and facial features. Want to try this style out for yourself? Just watch this video to see how high temp fades are brought to life.
10. Low Taper
STEP BY STEP: LOW taper tutorial for BEGINNERS 2021
Tapers are one of the best haircuts for anyone who doesn't want to take their hair down to their scalp. The low taper starts at your ears and follows your hairline all the way back to the nape of your neck.
This creates a spotlight effect and draws attention toward your face. It can also help make your cheekbones look more prominent, which will balance out soft or round features.
Tapers don't create as much contrast as fades, but they help your haircut look tidier and more structured. That's because they bring the back and sides of your hair in for a more put-together aesthetic. Watch this video to learn how you can create the perfect low-taper fade.
11. Curly Drop Fade
FLAWLESS CURLY DROP FADE HAIRCUT TUTORIAL!
Drop fades complement all hair textures but look exceptional when paired with curls or waves. In addition to being low maintenance, curly drop fades focus the attention on your curls. Like other drop fades, this cut curves downward toward your nape.
So when you look at your profile, it'll look like your fade drops behind your ear.
That creates an arc shape, which brings more precision to your cut. And don't worry if you don't have a lot of experience cutting hair. There are a ton of video tutorials (like this one) showing you to create a curly drop fade.
12. High Taper
If you have medium to long hair, a high taper fade might be just what you're looking for. Like a high fade, high tapers usually start right above your temple. But unlike a fade, the top and sides of your hair transition in length slowly.
Fades create a sudden contrast between a long top and an extremely short bottom. Your hair is taken down abruptly to create a stark color gradient.
With a taper, the hair gets shorter gradually and makes a much more subtle transition.
Tapers are less dramatic than fades, but they create a similar effect. They slim down your profile and give your haircut a polished appeal. Just watch this video demo to learn more.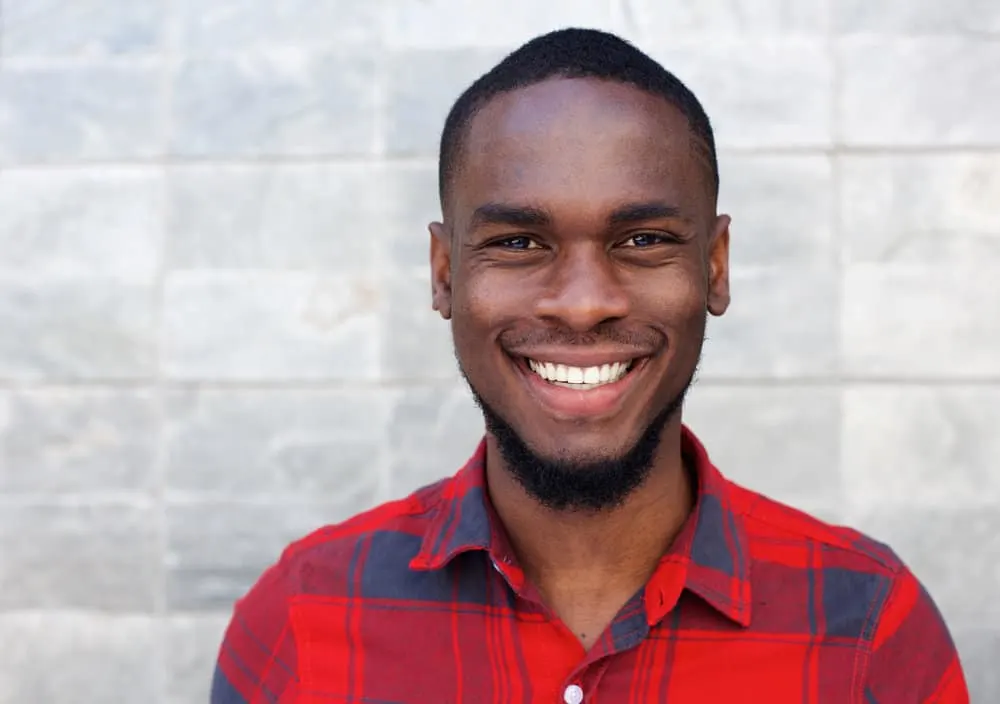 13. Mohawk Fade
BARBER TUTORIAL, MOHAWK FADE HAIRCUT, FOR BEGINNERS!
Looking for a hairstyle that is sure to spark a conversation? Paring a classic fade with a mohawk is an excellent way to elevate both styles and create a look that's truly one of a kind.
The mohawk brings in a punk edge, while the transition to a fade helps keep it from looking too harsh. If you want to create a more subtle effect, try keeping the top mohawk portion a little on the shorter side.
It'll be less dramatic, but you'll get more wearability out of the hairstyle. Ready to try it out for yourself? This tutorial will make the hair-cutting process simple.
14. Razor Fade
How to do a razor fade by Bestest Barber (MUST WATCH)
Are you over typical clipper fades? A razor fade is a unique technique in which your barber uses a straight razor to bring in the back and sides of your hair. You can combine your razor fade with any haircut, including pompadours, parts, comb-overs, and quiffs.
Just keep in mind that this cut is relatively high maintenance.
Because the sides of your hair are cut extremely short, your new growth will be noticeable after only a few days. That means you'll have to shave or cut it regularly. But don't worry. This Youtube tutorial will make getting a razor fade as easy as 1, 2, 3.
15. Short Afro Fade
How To: Taper Mini Fro/Curls | By: Chuka The Barber
Whether you're growing out your hair or just prefer to wear your hair short, a short afro fade is a great way to show off your natural texture. Your hair's soft, organic shape plays against the crisp fade nicely.
Additionally, a shorter top means doing your hair in the morning will be quick and painless. Just smooth a little moisturizing cream onto your hair and brush it with a boar bristle brush.
Use your palms to shape your afro, and make sure everything is even.
And that's it! Short afro fades also pair exceptionally well with waves, making them another excellent styling option. Want to learn more about cutting short afro fades? Then watch this informative Youtube tutorial.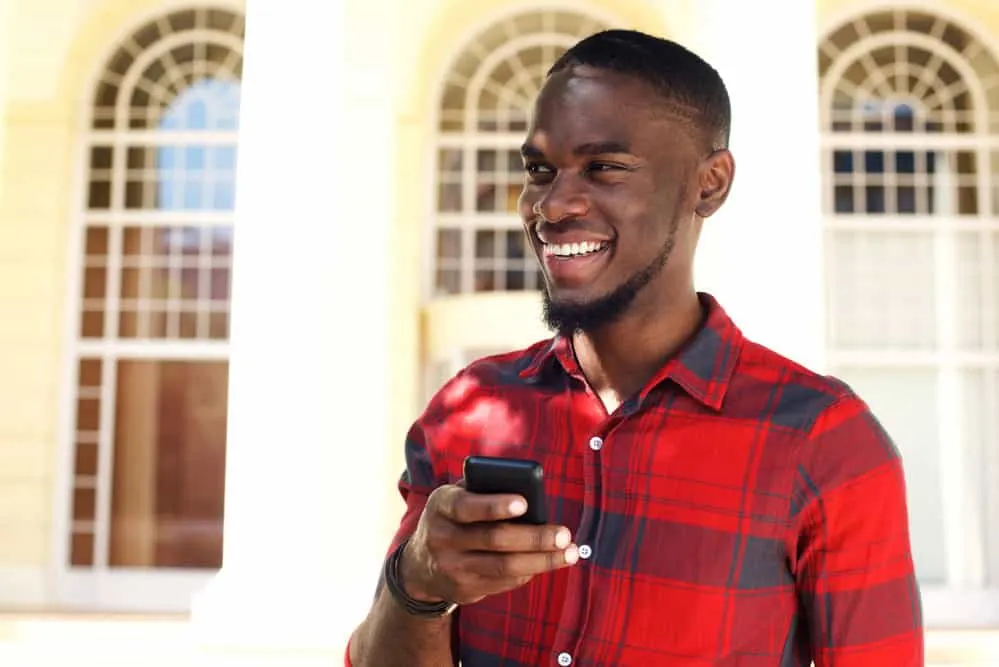 16. Flat Top Fade
FLAT TOP | DROP FADE | HAIRCUT TUTORIAL
Lately, there's been a resurgence in 90s fashion. And we're happy to see the flat top haircut has come along for the ride. A flat top has a short side and back with a longer top. But it's the top of a flat top is its defining feature.
The top of a flat top fade is exceptionally blunt and creates a unique box shape.
Flat-top fades strike a balance between retro and modern and are ideal for anyone who wants to try a cut that's different from the norm.
Because the square shape is the defining feature, you'll have to get your flat top touched up every few weeks. Still, have questions? This video demo helps break things down further.
17. Comb Over With Skin Fade
COMB OVER WITH SKIN FADE TUTORIAL / HOW TO / STEP BY STEP
The comb-over fade is a standard cut that rose to fame in the 1920s. Since then, it has become one of the most popular options for men looking for a slick, gentlemanly cut. A comb-over fade is both vintage and modern, giving it a timeless appeal.
When you get a comb over, your hair is first parted.
Then, it's all combed over in one direction. The sides of your head are taken down to your scalp in a sharp gradient.
Today's comb-over fade looks a little different from its retro counterpart. It's slightly less structured and has more texture and movement. All you have to do is watch this easy-to-follow video to see how.
18. Undercut Fade
BARBER TUTORIAL: HOW TO FADE A UNDERCUT | MAN BUN STEP BY STEP INSTRUCTIONS
Although fades are usually associated with short haircuts, they also look great with longer locks. An undercut fade keeps your hair long on top and brings the back and sides of your hair close to the scalp.
It gets gradually shorter as you move to your neck, giving you a smooth gradient effect. One of the best things about this look is its impressive versatility.
Want to show off your undercut? Pull your hair up into a topknot. Alternatively, wearing your hair down will cover up the tapered fade. Take a look at this informational video to learn more.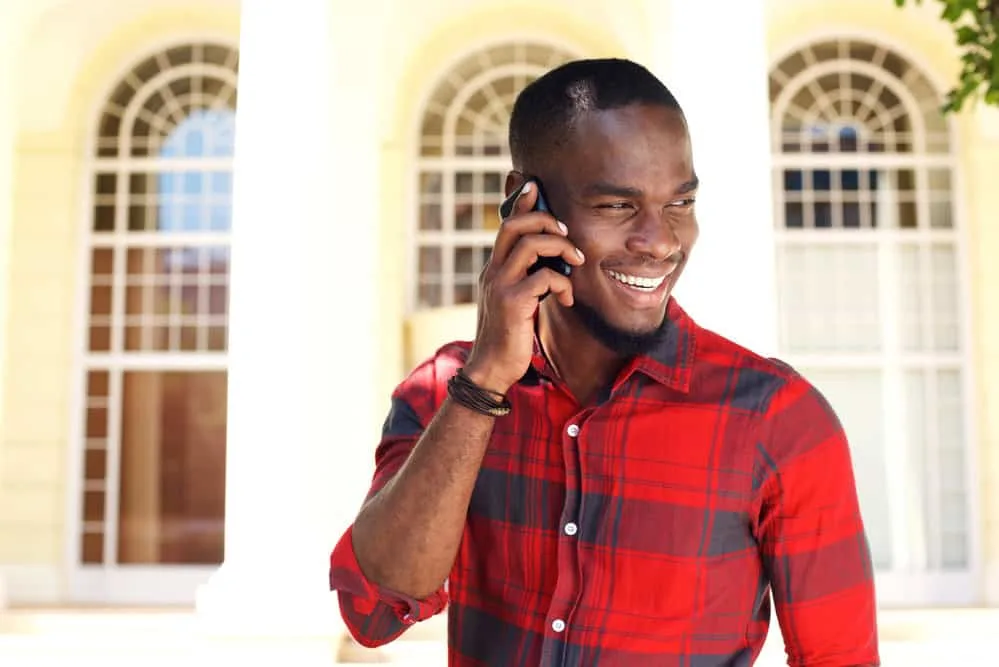 19. Military Fade
MILITARY HIGH & TIGHT FADE | EASY TO FOLLOW HAIRCUT TUTORIAL | NEW FADE SYSTEM | DETACHABLE CLIPPER
Military haircuts are all about being short, precise, and practical. But did you know that they're also super stylish? A military fade is an ultra-neat hairstyle with shorter, shaved sides and slightly longer hair on top.
It's one of the most low-maintenance cuts and is the perfect option for anyone who doesn't want to waste time and money applying styling products.
While the classic look is cropped close to the scalp, you can play around with various lengths. And a military fade works well in every setting, from the workplace to a night out with friends. Here is a video tutorial that makes getting a military fade effortless.
20. Long Afro Fade
FLAWLESS AFRO DROP FADE HAIRCUT TUTORIAL!
If you want to embrace your curls, a long afro fade is one of your best options. You will get all of the freedom and texture of an afro combined with the structure and precision of a faded cut. You can wear your afro however you prefer.
Try rocking your natural texture as is or rubbing a curl-enhancing sponge over your hair to create perfectly defined curls.
Either way, the juxtaposition between the afro and a fade helps add balance to your look. Would you like to learn more? Check out this informative video on how to get a long afro fade.
21. Hard Part Fade
BARBER TUTORIAL - MENS PERFECT FADE WITH HARD PART
Most people tend to wear their hair parted the exact same way each day. If this sounds like you, it might be time to consider a hard part fade. Hard parts are like your regular part, but if they were amped up and given a major upgrade.
To create a hard part, your barber parts your hair and uses a razor to carve a clean, crisp line on either side of the head above the temple. The finished look is incredibly neat, which is ideal for those who prefer a mature aesthetic.
They're also a godsend to anyone who doesn't have a lot of time for hair styling – hard part fades are incredibly low maintenance. Does all that sound good? This Youtube demo will make the process of getting a hard part crystal clear.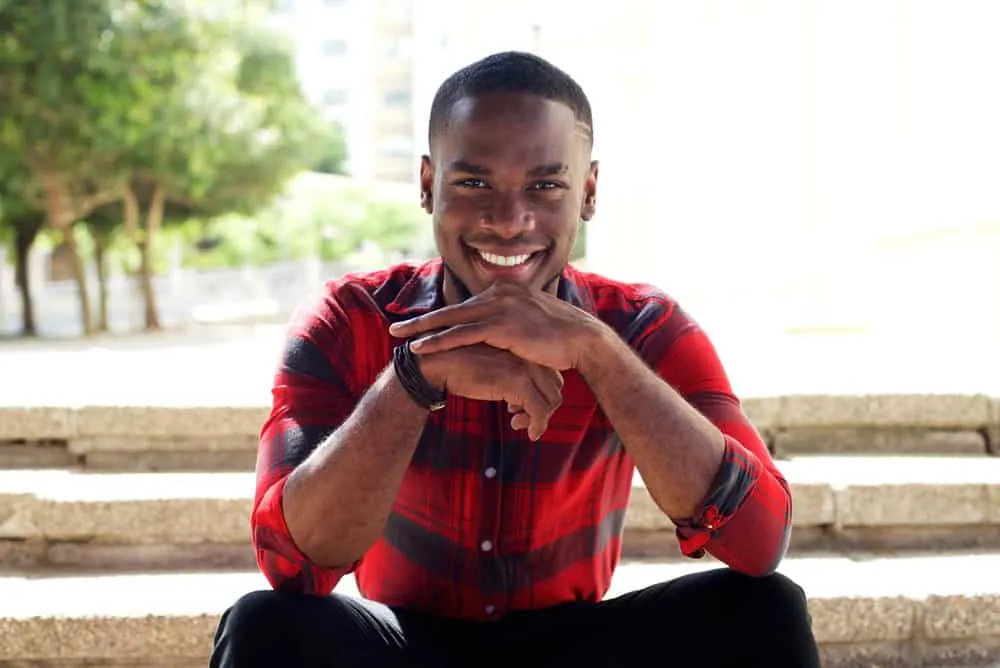 22. Buzz Cut Fade
Wild Transformation: Buzz Cut Fade Haircut | ODPHADEZ
Buzz cuts are among the most popular military-inspired fade haircuts due to their cleanness and no-fuss vibe. They're super short and cropped close to the scalp on the top, sides, and back.
Then, the bottom back and sides of your head are taken in even further. Keep in mind that this hairstyle puts your whole scalp on display.
So, you want to make sure it's in excellent condition.
Try scalp exfoliators, moisturizers, and sunblock to avoid blemishes and imperfections. You should also consider the shape of your head, as a buzz cut will highlight any misshapen areas.
If you decide that you still want to go for a buzz cut, make sure your barber tailors the cut to enhance the shape of your face. Watch this video demo to find out how you can get the look.
23. Bald Fade
CLEANEST BALD FADE | HAIRCUT TUTORIAL STEP BY STEP
It doesn't get any bolder than a bald fade. Like other fades, this look is close cut at the back and sides and longer on the top. But unlike traditional fades, a bald fade takes your back and sides all the way down to your scalp.
The result is a super tidy, sleek look with a clean silhouette.
And since there's less hair, a bald fade makes styling and caring for your hair quicker and more manageable. So, it's an excellent option for anyone who likes to get up and go fast in the mornings.
Just smooth a little styling product onto your hair, and your bald fade is ready to wear! Now that you have a general overview of the style, here's a step-by-step tutorial that goes into a little more depth.
24. Curly Mid-Taper Fade
SUPER CLEAN CURLY TAPER FADE HAIRCUT TUTORIAL!
One of the more balanced cuts on this list is the mid-taper fade. It's a versatile cut that suits most men who try it.
Part of what makes this haircut work so well is that it's not very pronounced. The back and sides are longer than a bald or skin fade but a little shorter than a standard taper.
A taper fade is a chill cut without a whole lot of drama.
So, if you're trying to ease their way into a shorter cut, it's a great way to make the transition easy. And pairing it with curly hair only accentuates its good features. This video will explain everything else you'll need to know to achieve a curly mid-taper fade.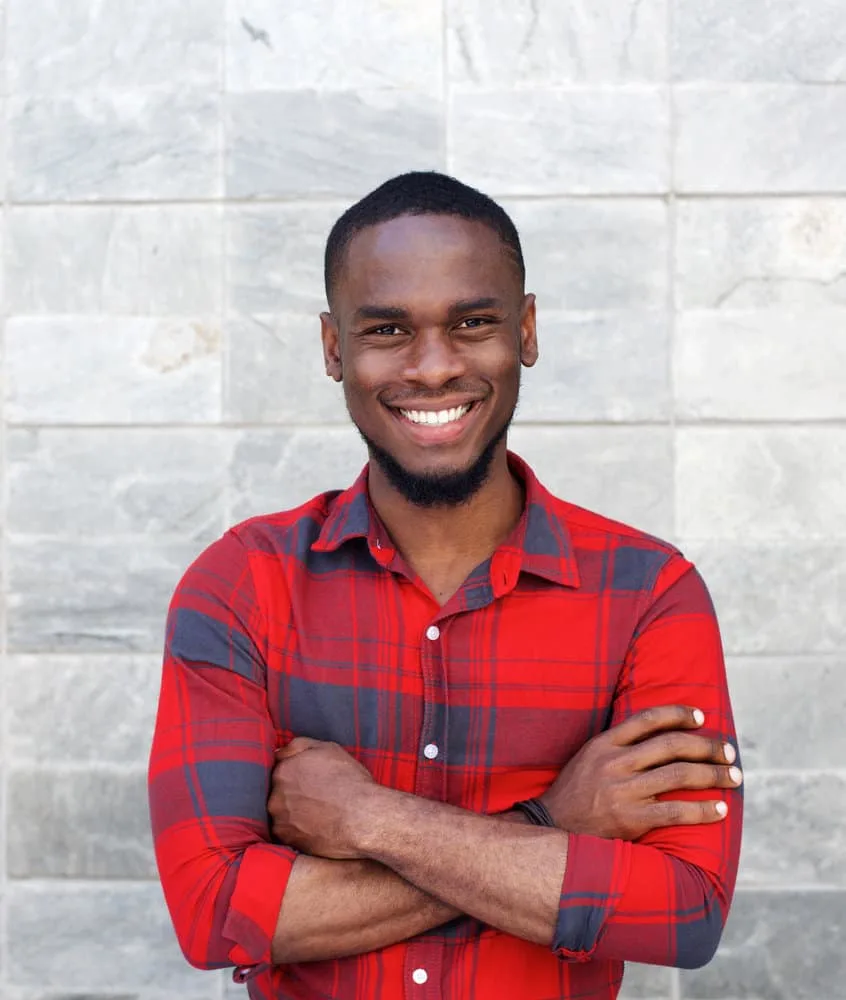 25. Blowout Fade
Blowout Taper | Beginner Barber Tutorial
Who knew that blowouts and fades made such a good-looking combo? Adding a fade to a blowout modernizes the look and gives it some much-needed edge. And the blowout cranks up the volume and evokes a classic 1950s vibe.
Though it's similar to a pompadour, the blowout fade is a little less structured.
Interestingly enough, you don't actually need a blow dryer to style a blowout fade. Simply work a little gel into the top portion of your hair and use your fingers to rake it backward.
That'll give you a cool clicked-back look and add some extra texture. People all over love this look because it is super simple to pull off. Just watch this video tutorial to see how!
26. Dreadlocks With Fade
Freeform Dread Drop Fade Haircut Tutorial
Whoever said that you had to choose between dreads and fades was wrong. In reality, combining these two hairstyles helps create a hairstyle that's one of a kind.
Removing some of the weight from your dreads will make them lighter and easier to care for. The crisp, harsh lines of your fade help add structure to your soft dreads.
And since your dreads are kept long on top, you'll always have plenty of styling options.
You can wear your fade high, medium, or low, depending on the amount of contrast you want to create. Once you see this 'do in action, you'll be ready to start your loc journey right away. Watch this Youtube tutorial to learn more!
27. Fauxhawk Fade
BARBER TUTORIAL TRANSFORMATION: LOW FADE FAUXHAWK
A fauxhawk is essentially a mohawk's younger, more conservative cousin. They create a similar profile as a mohawk, with super short sides and a lengthy strip down the middle. However, fauxhawks feature a slightly shorter top and longer sides.
This makes them infinitely more wearable than a mohawk while still retaining some of the edge. Fauxhawk fades don't have a lot of volume, so they're best suited for people with medium-length hair.
That gives you plenty of room to experiment with various styling options. Fauxhawk fades are undeniably cool and refreshingly easy to pull off. You can learn how to recreate this eye-catching look here.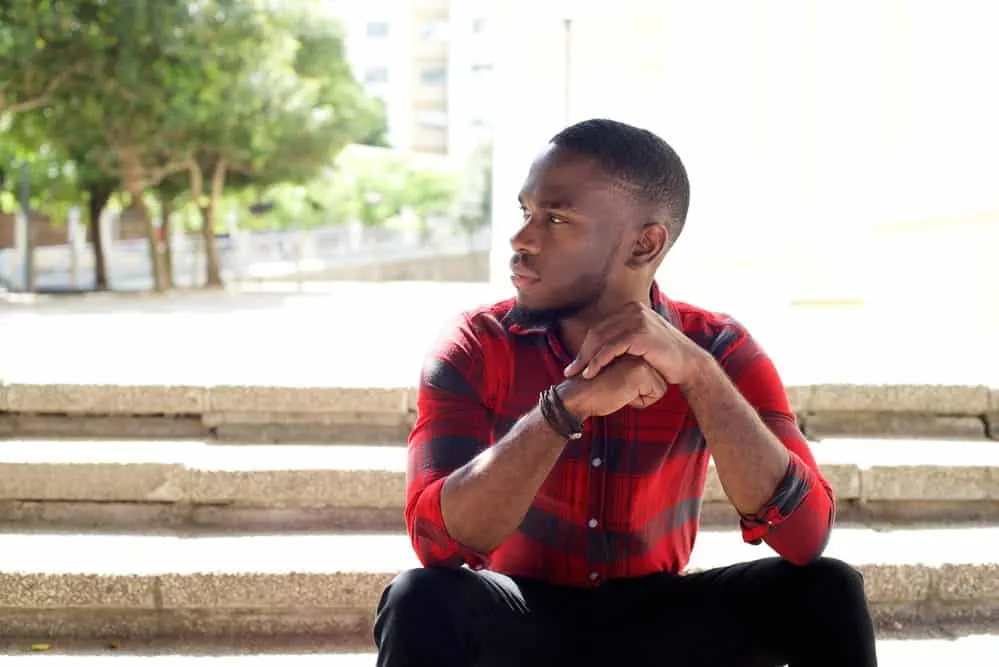 28. Burst Fades
FLAWLESS BURST FADE TEXTURED CROP HAIRCUT TUTORIAL!
As you can tell by the name, burst fades are like an explosion of style. The style itself is simple, with a curved line around your ears.
The hair above the line is kept longer, while the hair below is cut short. A burst fade doesn't continue around your nape like a mid or low fade.
Instead, your hair gets gradually longer and forms a semi-circle with your ear in the middle. The effect this creates is where the burst fade gets its name.
The area directly above your ear has a more exposed scalp, creating a stark color contrast between your hair and skin. If you'd like to find out more, just watch this video demo!
There is no shortage of fade types. That's because they offer an unparalleled level of customization. You can dress your fade up for a formal event or keep things laid back and casual.
You can also play around with length and placement and create an entirely new cut that is tailored to your specific features.
Either way, we hope that one of the looks we've gone over today is precisely what you were looking for to take your hair to the next level. We wish you the best on your next barber trip!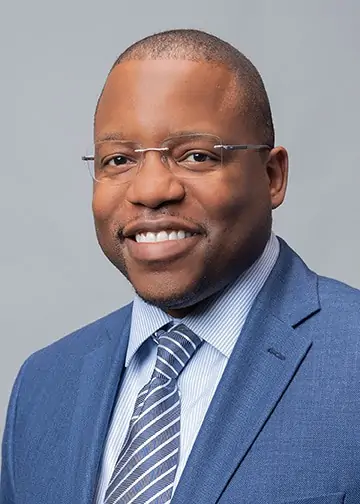 Kenneth Byrd holds a BS in Accounting and Management Information Systems and an MBA from the University of Alabama at Birmingham. With over 15 years of experience, Kenneth has been dedicated to hair care since 2008, when he co-founded Curl Centric® and Natural Hair Box alongside his wife. As a team, they promote healthy hair care practices through their comprehensive platform, Curl Centric. Curl Centric is a website operated by a husband and wife team that encourages healthy hair care. At Curl Centric, we aim to help our readers take control of their hair care journey and make good decisions about products, hairstyles, and maintenance techniques. We also have strict editorial integrity; here's an explanation of our editorial guidelines and how we make money.