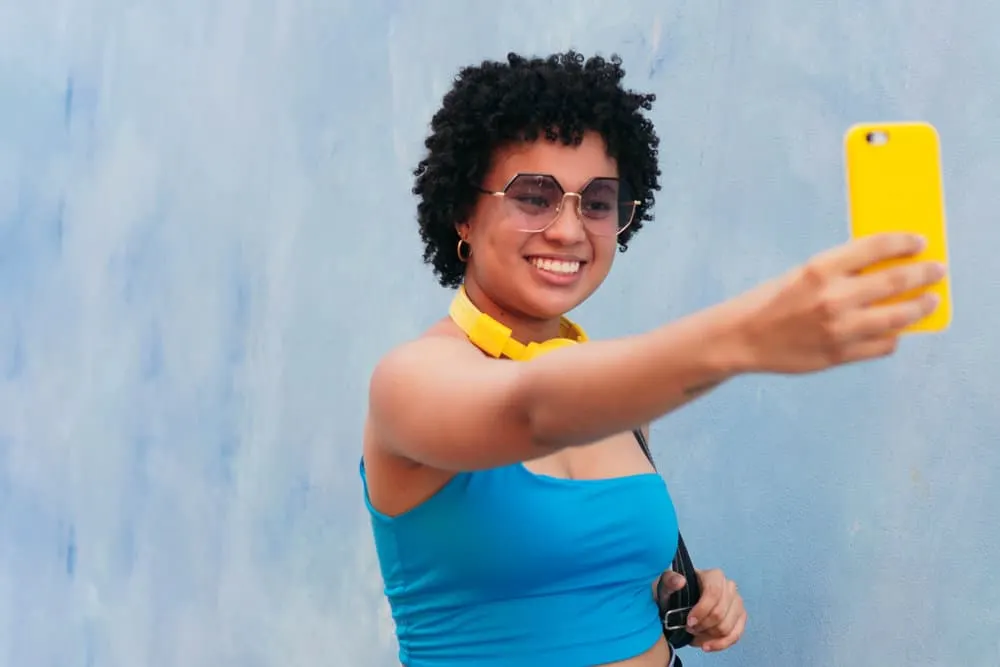 As a woman, your hair is an extension of yourself and your crowning glory, so it makes total sense that you'd want it to look its best. If you've been rocking long hair for a while and are looking for a drastic change, go short!
If you decide to go this route, we're glad to tell you that you've got a ton of options to consider. In this article, we'll introduce you to some of the most popular short haircuts for women so you can choose one that fits you perfectly.
13 Short Haircuts for Women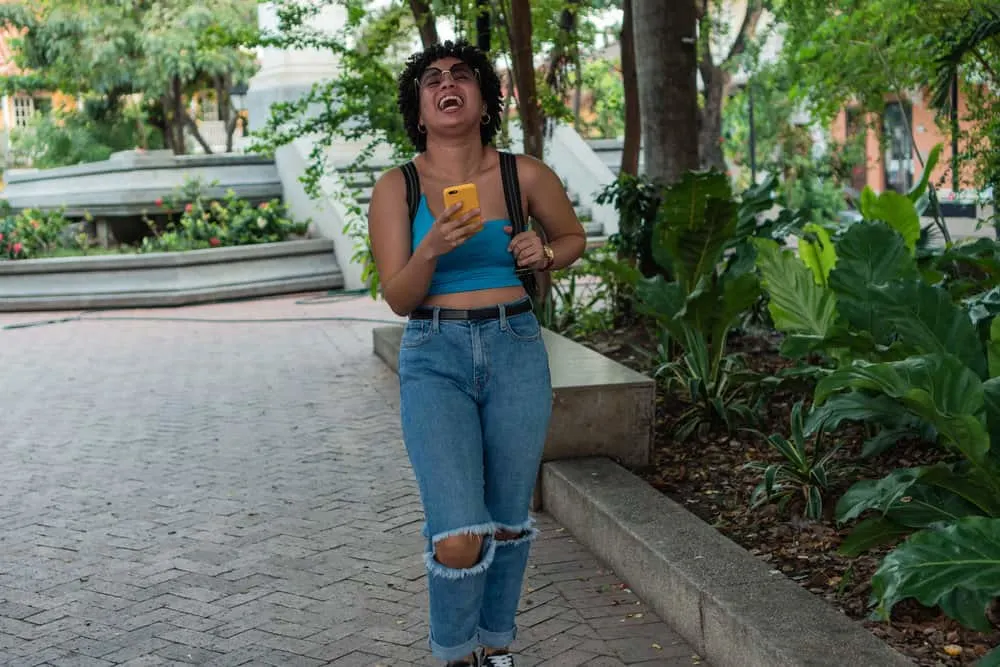 Let's unleash the cuteness with our favorite short haircuts for women. From blunt bangs to pixie haircuts, from choppy layers to low-maintenance edgy haircuts, these short haircuts are perfect for those with straight, wavy, and naturally curly hair.
1. Classic Bob
Looking for something that's sure to give off grown and sexy vibes? A classic bob is always a sure bet. A classic bob is a cut where the hair is cut really short in the back and left longer on the sides and in the front.
The ends tend to be blunt, and the nape of your neck is kept voluminous. Bobs are loved because of their versatility and widespread appeal. You'd be hard-pressed to find someone who doesn't look good in a bob, so it's a good style to try if you haven't before.
The best bobs are those done by professionals, so we urge you to make an appointment with a stylist in your area if you're interested in giving it a go. But if you feel confident that you can turn it out yourself, here's a demonstrative video to help you out.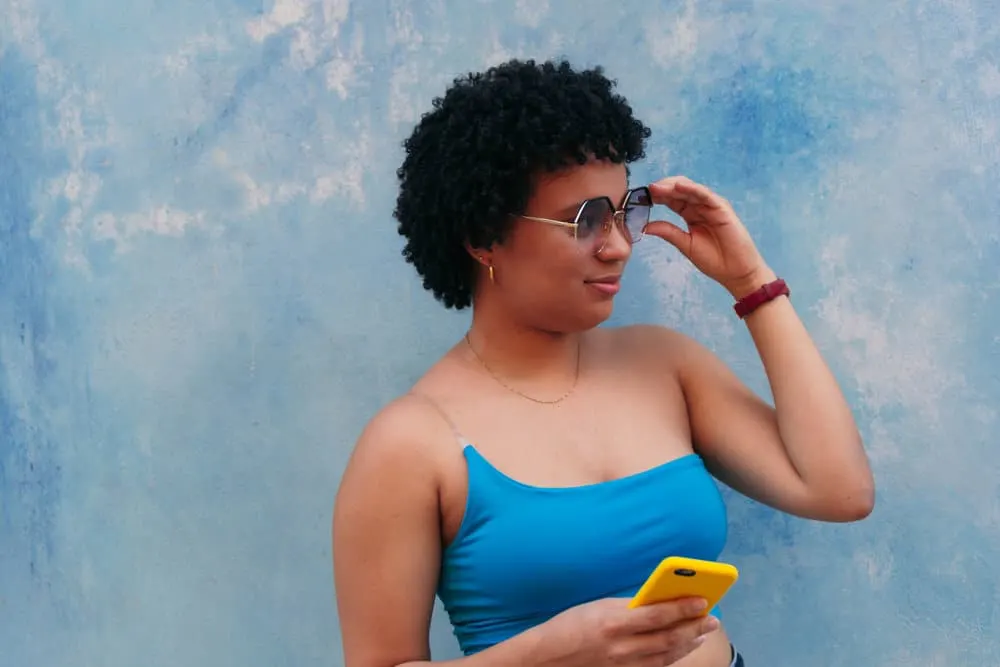 2. Classic Pixie Haircut
If the classic bob isn't exactly your speed, consider the classic pixie. It's a super short cut that is super short in the back and along the sides and a bit longer at the top. You can personalize your pixie by leaving it a little longer or shorter here and there.
The interesting thing about a pixie is that it somehow gives you an ethereal vibe which makes you appear more youthful, more fun, and more vibrant. That's why we love this style so much!
Women in various eras have rocked this style, and it remains a popular choice for today's modern woman. Give it a try if you want a somewhat understated look that puts your face on full display and can be tailored to any occasion or situation that comes your way.
A good stylist has the knowledge and tools to create a perfectly tailored pixie, but if you want to go the DIY route, use this video demo to make it happen.
3. Buzz Cut
Do you consider yourself daring? Prove it with a buzz cut! A buzz cut is a drastic cut that takes your locks down to an inch or shorter. The look is for anyone who wants to almost completely do away with their hair in favor of a face-forward aesthetic.
The look is a far cry from what's considered feminine or womanly, but who cares about others' standards? If you want to kiss your hair goodbye, you shouldn't think twice about it.
The buzz cut is best suited to women with square, diamond, or oval-shaped faces.
If you have a round or oblong face, you may find the cut isn't as flattering as you hoped. So, keep that in mind before reaching for the scissors (or hair clippers).
Contrary to how it may seem, it takes considerable skill to do a good buzz cut. Before you roll the dice and give it a whirl, watch this YouTube video to see how the cut comes to life.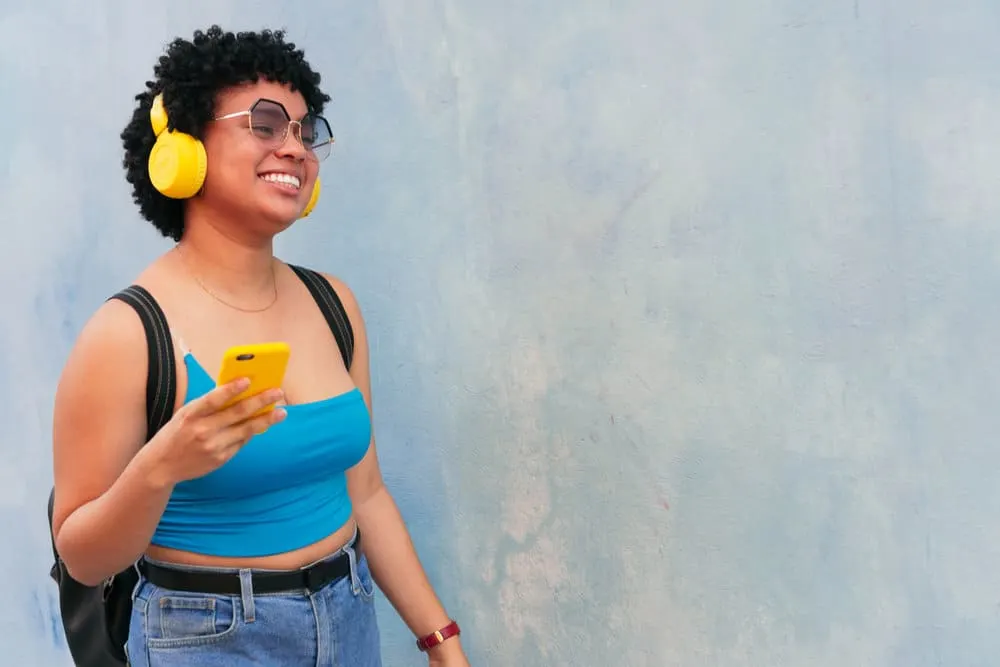 4. Short Asymmetrical Cut
Women often prefer perfectly symmetrical cuts, but there's no denying the ever-growing interest in the unusual. One example is the asymmetrical cut. It's simply any cut that isn't the same length on both sides.
Bobs and pixies are cut in this manner to add an air of rebelliousness to the look, as well as some face-framing magic. If this appeals to you, you should seriously consider going asymmetrical.
Asymmetrical cuts are more flattering than you might think. In fact, they work for all face shapes. If you want to jump on the asymmetrical bandwagon, count yourself in!
Since asymmetrical cuts aren't supposed to be perfect, many people do their cuts at home, and you can go that same route if you'd like. But watch this video first to snag some tips to make the cutting process a little easier.
5. Italian Bob
Most have never heard of the Italian bob, and we don't blame you if you haven't. It's a relatively new bob variation currently making its way around social media.
It has all the makings of a traditional bob, but it's cut off right at the neck and has a lot of fun volume at the ends. This bob is ideal for those with fine or thin hair, as it'll give the illusion you're working with more hair than you really have.
It's also a great all-purpose style for any busy woman who might trek all across town throughout the course of a day. We love the Italian bob because of its uniqueness.
It doesn't look like any other type of bob, and that makes it fascinating. If a look like this meshes well with your personality, the Italian bob just might be the cut you've been looking for.
A cut like this can quickly turn into a hair disaster if you've never cut your hair before or aren't quite sure how to go about things. Here's a video tutorial to help you create it. If you're not up for a DIY cut, ask for the cut by name at your local salon.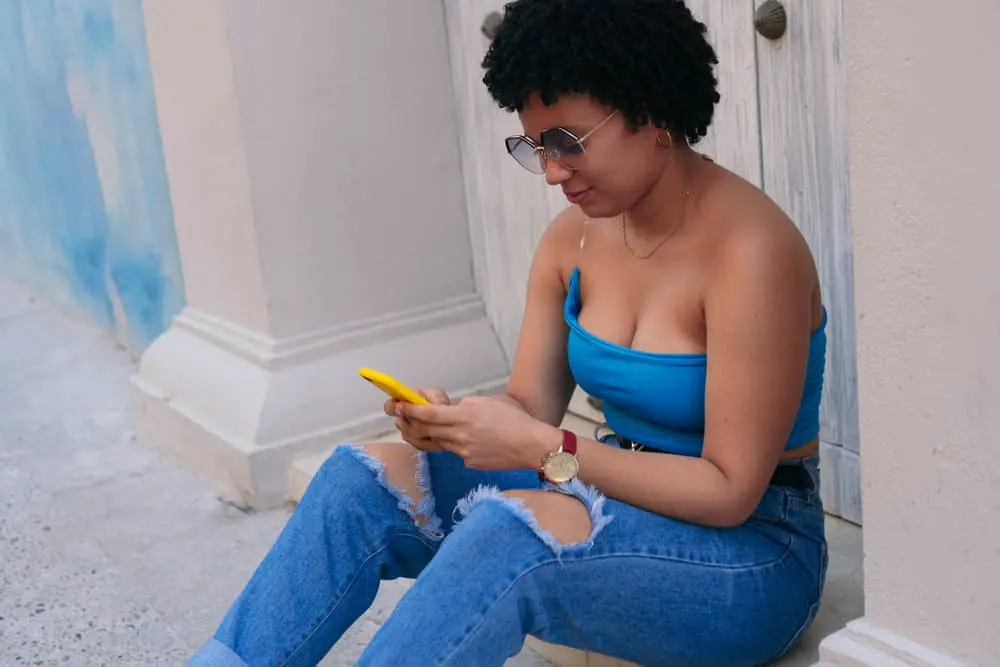 6. Short Shag/Pixie Shag
The modern mid-length shag seems to take all the attention. It's got choppy ends and a ton of layers for a load of rock n' roll, personally. But that shag isn't the only one worthy of attention!
The short shag/pixie shag is all about spice, spikiness, and volume. It's a cut that's sure to have others doing a double-take. This cut is equal parts shag and pixie.
It's got all the layering and pieciness that draws people to the typical shag, but you get it all in a shorter overall cut. The interesting thing about the short shag is that it instantly de-ages you.
So if you're looking for more of a playful cut, this one just might be it.
It's easy to get the short shag wrong, so if you can get an appointment with a hairstylist, we encourage you to. If that's not possible, or you like to do all your haircare and styling yourself, this video tutorial will be a big help.
7. Bob with Curly Bangs
There's a reason the bob is one of the most popular styles of all: it's incredibly versatile. While you might usually see bobs on straight hair, you should know bobs look just as amazing on curly hair.
When you pair them with curly bangs, it takes the look way over the top in the best way! Curly bobs have roughly the same shape as you'd expect from a bob.
The hair is short in the back and gradually gets longer as you come around the sides and get to the front. But since the hair is curly, there's a lot more volume in play.
This look carries an undeniable air of flirtiness and playfulness you don't get with most other styles. If that's the type of look you're going for, this style will soon be your jam! Here's a video showing how to create the style at home.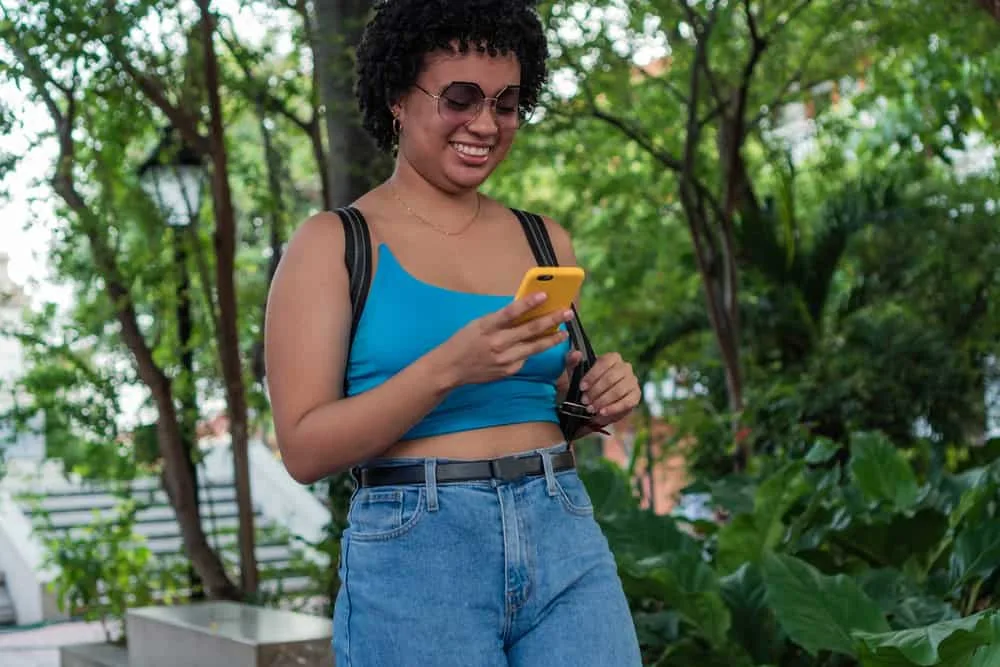 8. Pixie Cut with Bangs
This pixie cut with bangs is a stunner! It's short enough to be easy to style in the mornings, and it leaves you with enough hair for a substantial bang to frame your face and enhance your features.
One of the best things about this cut is that it works like a charm on all hair textures and pairs well with virtually any get-up. Adding to the appeal of the pixie cut with bangs is that it's geared toward those with long faces.
This is not to say that those who have shorter or rounder faces wouldn't look good in this cut. But it does mean those with a longer face shape that wouldn't work for a typical pixie can rock this one and look amazing!
Want to rock the pixie cut with bangs? Call up your local stylist or get your hands on some cutting shears and get to work! If you'll be doing it on your own, take a peek at this video tutorial before you get started.
9. Long Pixie
You're probably wondering why the long pixie is on our list. Well, a long pixie is still technically short. To create the look, the hair is cut to an inch or less at the nape and along the sides and the top is left several inches long–longer than the average pixie.
The long pixie is ideal for anyone wanting to try out a short style but not ready to jump all the way in. Since the top is left long, you'll feel like you haven't cut off all your hair.
At the same time, styling your hair will be much easier than usual because you still won't have much hair to style. When you look at this style, you may sense a rebellious vibe. So do we!
If you gel with that kind of image, the long pixie could be the perfect short cut for you.
If you want your long pixie to look perfect, you'll have to get your hair cut professionally. But if you're okay with it having a few imperfections (think of it as extra personality), we say give it a shot on your own.
Here's a video tutorial to keep in the back of your mind.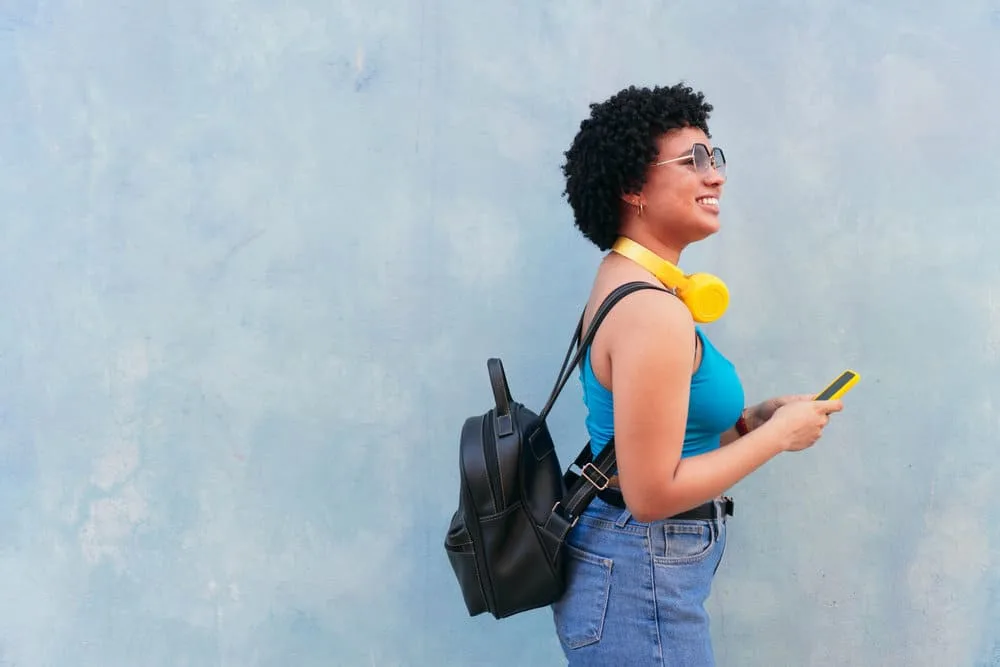 10. Modern Mullet
Gone are the days when the mullet was deemed a haircut to avoid. Today's mullet is way different from the mullet of the 80s. It's much more streamlined and intentional, so it never looks out of place.
Still, there are some who wear their mullet in a more traditional way, and there's nothing wrong with that. If you're not into that kind of look, the modern mullet is the much more wearable, popular alternative.
The line between a stylish, modern mullet and a no-no mullet is very thin. If you're thinking about trying this look, our advice is to see a professional stylist, but the next best alternative is to follow an in-depth video tutorial.
11. Wavy Bob
The bob is always in, but when you add waves to the mix, you get a whole new look! Waves add an undone quality to the cut, and we're all for it!
A wavy bob is a look that can be tailored to any personality and styled for any occasion; the only limit is your imagination!
One thing to keep in mind with the wavy bob is that you may need to set or heat style your hair to keep it from looking unkempt by morning. Of course, this only applies if you care about your hair looking near-perfect.
If your hair is naturally wavy, you'll want to cut your hair while it's dry.
A wet cut on textured hair could easily be cut too short. If you're up for the challenge, grab your shears and go to work with this instructional video as your guide.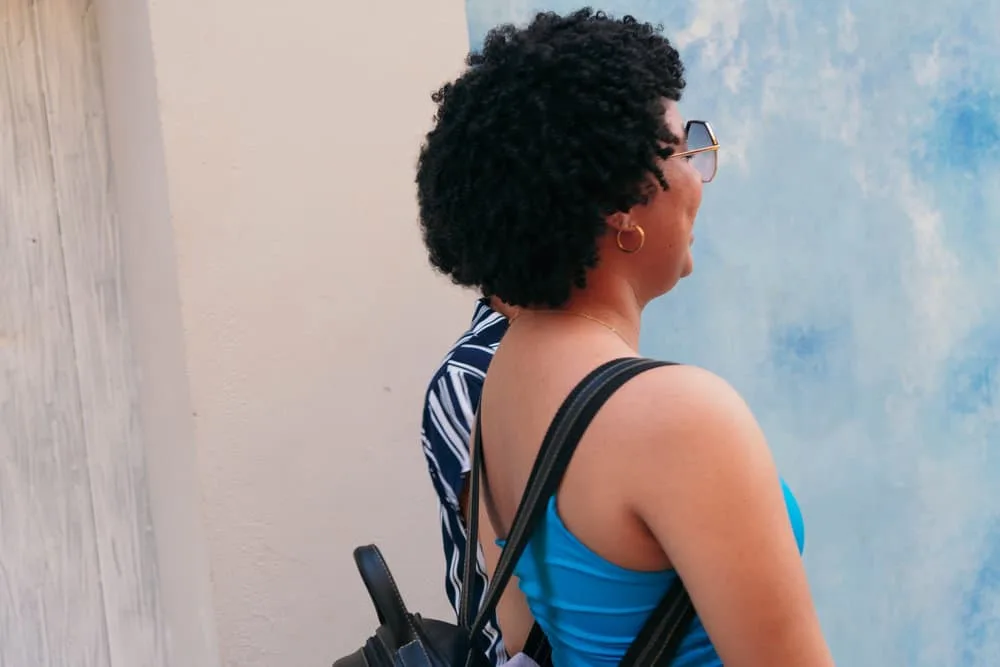 12. Blunt Bob
The blunt bob stands out as one of the cleanest, most manicured bobs you'll see. It's a bob that has totally blunt ends cut straight across. There won't be any thinning of the ends or layers, so the result will be super sleek.
The blunt bob is a great all-purpose cut that will take you from the most mundane shopping trip to the most formal get-together. That's one of the reasons why people love this cut so much.
But that's not all! The blunt bob also tends to slenderize the face, and if you add a side part, it will also reduce the appearance of a high forehead.
If the look is too simple for you, add some bangs for more flair. Want to try this look out? Here's a video tutorial that'll make the process super easy!
13. Piecey Mohawk
For the daring at heart, the piecey mohawk will be an excellent fit. The cut is by no means subtle. It features closely shaven sides and longer hair down the middle of the head.
The portion of hair in the middle has chunky layers that fall downward in a purposely disorganized way. Shaving the sides of your hair is a big deal, so we suggest you think long and hard about trying this style before you begin the cutting process.
Yes, hair does grow back, but shaven hair takes a long time to do so.
Another thing you should know about the piecey mohawk is that it isn't as wearable as some of the other styles on our list. Once your hair is shaved off, it's gone, so you won't be able to restyle it much.
That's why you shouldn't take the leap unless you're 1000% sure you're ready.
That said, this style is in a class all its own. It's in-your-face, rebellious, and a whole lot of fun. When you see someone rocking this look, you can bet they've got a big personality and fly by the seat of their pants (at least some of the time).
If you want to be perceived this way and don't mind people staring at your hair, try the piecey mohawk. Here's a video showing you how to achieve the look.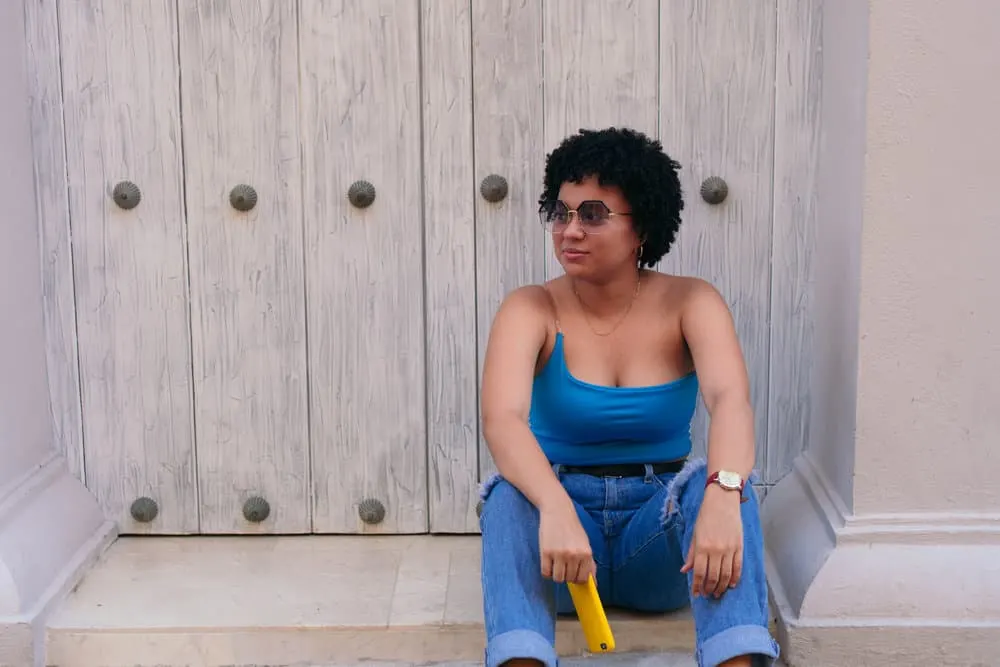 Frequently Asked Questions
We've gone through some of the best short hairstyles for women, and now it's time to look at some of the most frequently asked questions people have on this topic. Keep on reading for some information you can use:
Which Short Hairstyle Should I Choose?
When choosing a haircut, you should consider your personality type (introvert, extrovert, etc.), personal preferences, and how much time you have available to care for and style your hair. Some styles are easier to style and maintain than others. The buzz cut, for example, doesn't require any daily styling. You should also go for a haircut that speaks to you, rather than going with what's popular or what other non-stylists recommend for you. Your ideal hairstyle will excite you, fit your personality, and won't require more time than you're willing to give up.
Are Short Hairstyles for Old Women?
In the past, short hairstyles have been thought to be an "older woman" thing, but that's not the case nowadays. People of all ages are trying out (and loving) styles that were previously thought to be for another age group. If a certain style is calling your name, consider it. Your age doesn't matter.
Will a Short Haircut Make Me Look Masculine?
For a long time, societal norms dictated that short haircuts were more masculine. Though this may still apply to some short styles, there are countless short styles that don't have that effect. Whether a hairstyle looks masculine depends on several factors, like face shape, the shape of the style, and your aura. So, the answer to the question is that it depends. Try any style you like! If it makes you look masculine and you don't want to look that way, you can always try another style.
So there you have it–some of the best short hairstyles for women. We hope this article was helpful to you and that you find your next favorite short hairstyle on our list. Good luck!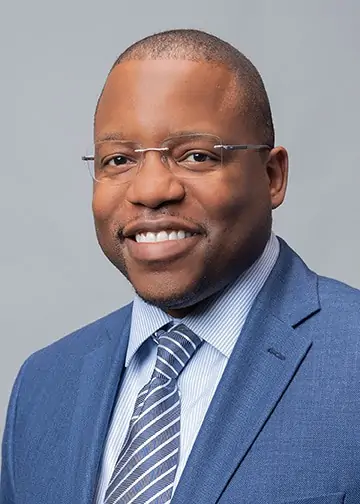 Kenneth Byrd, with a BS in Accounting and Management Information Systems and an MBA from the University of Alabama at Birmingham, has over 15 years of experience and is a recognized authority in hair care. Co-founder of Curl Centric® and Natural Hair Box, Kenneth has dedicated himself to promoting ethical and scientifically-backed hair care practices. Rigorous editorial guidelines, industry recognitions, and features in numerous media outlets evidence his expertise. Kenneth's commitment to transparency, quality, and empowerment has positioned him as a trusted voice in the field, empowering readers to confidently embrace their natural beauty.