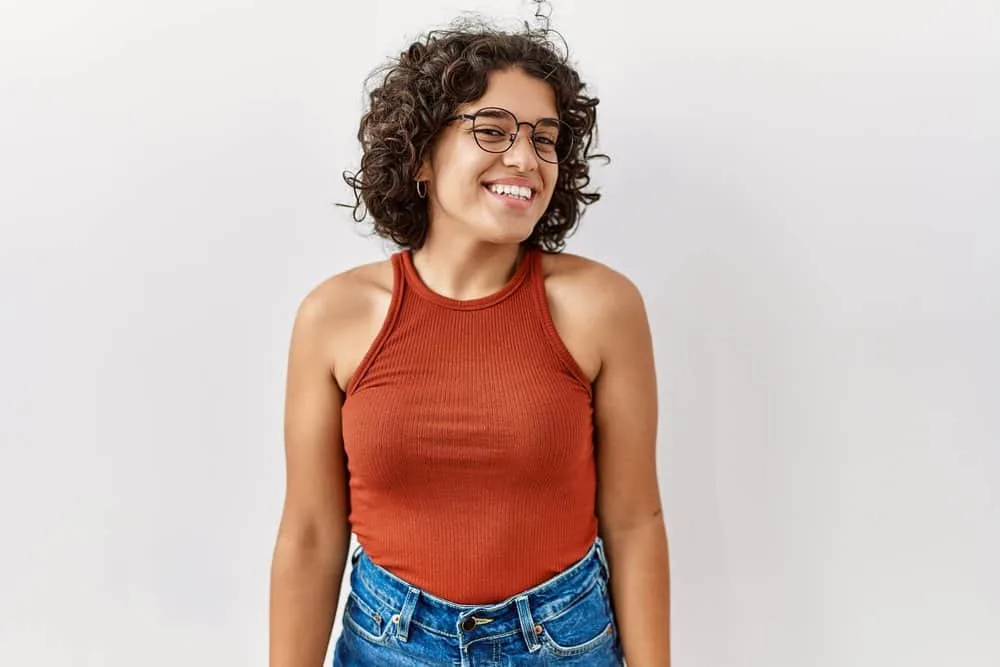 Most people know that a person's race can have a substantial effect on their hair texture. Caucasian people usually have straight or wavy hair, while Black people often have curly or kinky hair.
What hair texture do Mexicans normally have? Do Mexicans have curly hair? That's what we'll cover in this article. Let's get right into it!
Do Mexicans Have Curly Hair?
Some Mexicans have curly hair, while others don't. However, it's estimated that at least 70% of non-indigenous Mexicans have curly hair.
Indigenous Mexicans, though, have straight hair in most cases. It is believed that the earliest Mexicans only had straight hair and that colonizers of indigenous peoples brought curly hair into the mix.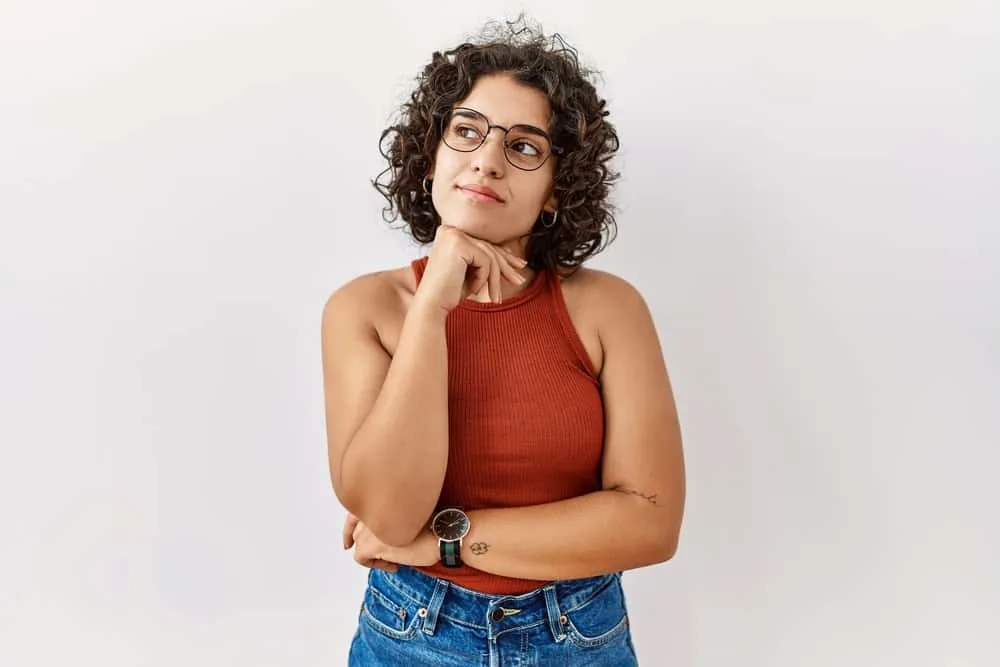 How Curly Is Mexican Hair?
Some Mexicans have very loose waves or curls (i.e., wavy or curly hair). You're most likely to see these curl types on Mexicans. To be more exact, type 2 and type 3 hair (wavy and curly, respectively) are most commonly seen.
It's not unheard of for a Mexican to have super curly type 4 hair, but this isn't very common.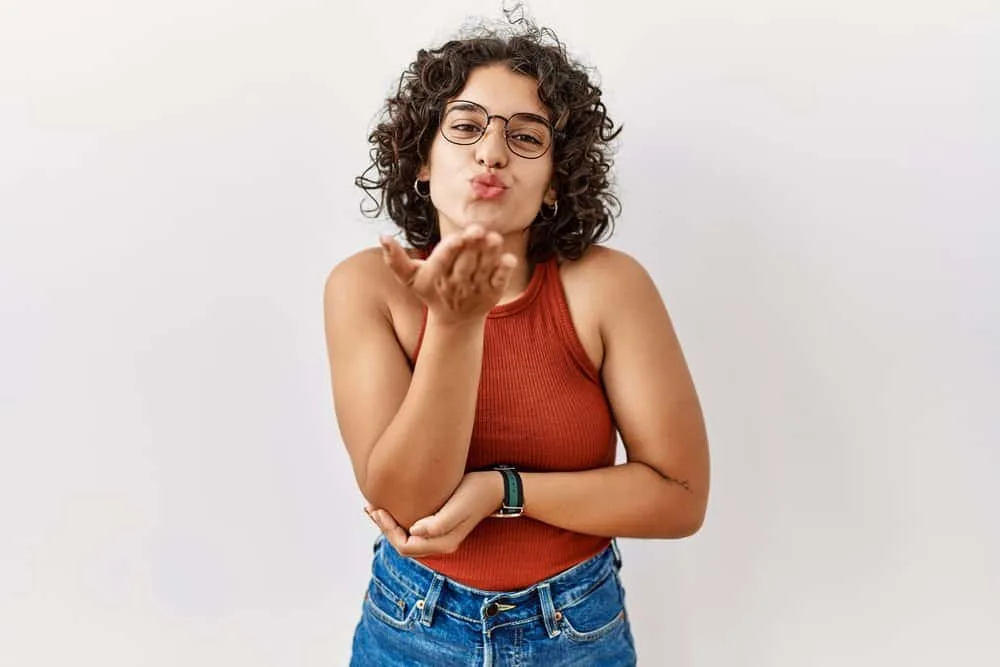 Characteristics of Mexican Curls
Mexican curls differ from most other hair types. They have unique characteristics that make them super interesting. Here are some things you should know about Mexican curls:
They are thick. Though not every Mexican will have thick curls, it's very often the case. The hair can be so thick that it's difficult to style or won't fit under a hat without a lot of work.
They are shiny. The luster of Mexican curls is stunning. They seem to shine brilliantly even when there's no strong light source.
They are prone to dryness. It's in the nature of curls to be prone to dryness. And Mexican hair isn't exempt. It's the twists and turns of curly hair that make it difficult for the scalp's oils to travel down each strand.
They are often coarse. Mexican curls are among the coarsest that you've ever seen. Because of this fact, they can be pretty hard to tame.
Tips for Keeping Mexican Curls Healthy
Just because Mexican curls are naturally beautiful doesn't mean that they don't require TLC on a regular basis. Just like every other hair type, Mexican hair needs periodic moisturizing, cleansing, detangling, and more to be great.
If you have Mexican curly hair, the following haircare tips are sure to come in handy.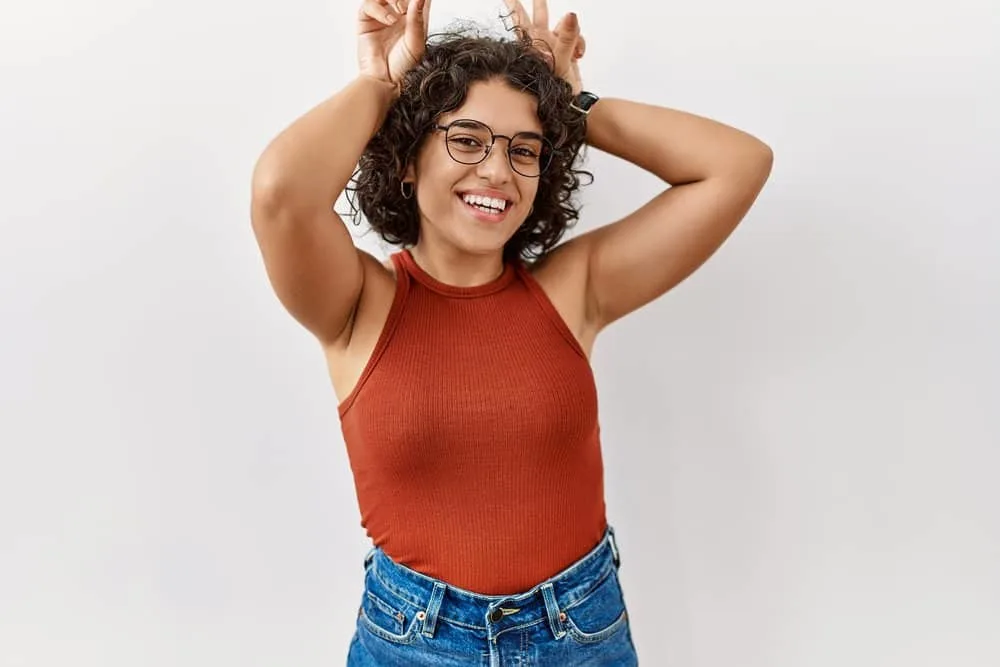 Moisturize as Needed
Based on the size of your curls, you might need to moisturize your hair every day, every other day, or even every week.
When you moisturize your hair, you'll use a hydrating product like a leave-in conditioner, a spray or cream moisturizer, a conditioner, or a deep conditioner.
We recommend that you always use a conditioner after washing your hair.
If your hair looks or feels drier than usual, you can switch out your regular conditioner for a deep conditioner. In this case, the deep conditioner will provide deeper hydration than your regular conditioner can provide.
Use moisturizers before styling and a leave-in whenever your hair needs a quick pick-me-up.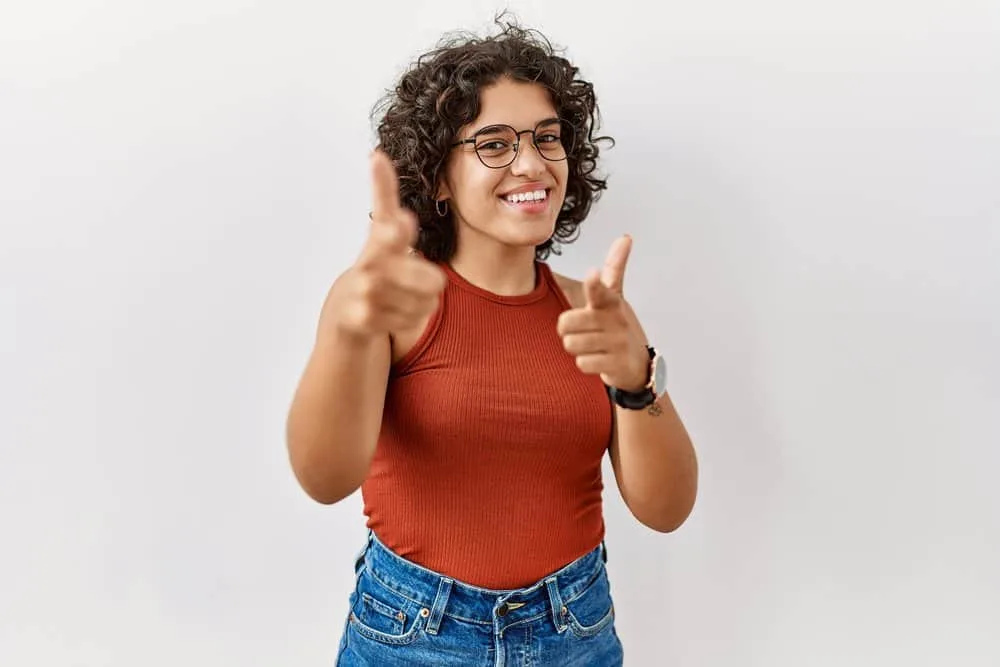 Limit Heat Styling
Though you may not always want to wear your hair in its natural state, it can be helpful to limit heat styling. Every time you put heat on your curls, you increase your risk of heat damage, which can rob you of your curls altogether.
The heat wears down your hair cuticles, which protect the inner components of your hair strands from drying out and deteriorating.
So, it's best to avoid heat whenever you can.
And in instances where you can't avoid heat styling your hair (or want to do it anyway), always use a heat protectant first and limit the number of passes you make with the heat tool.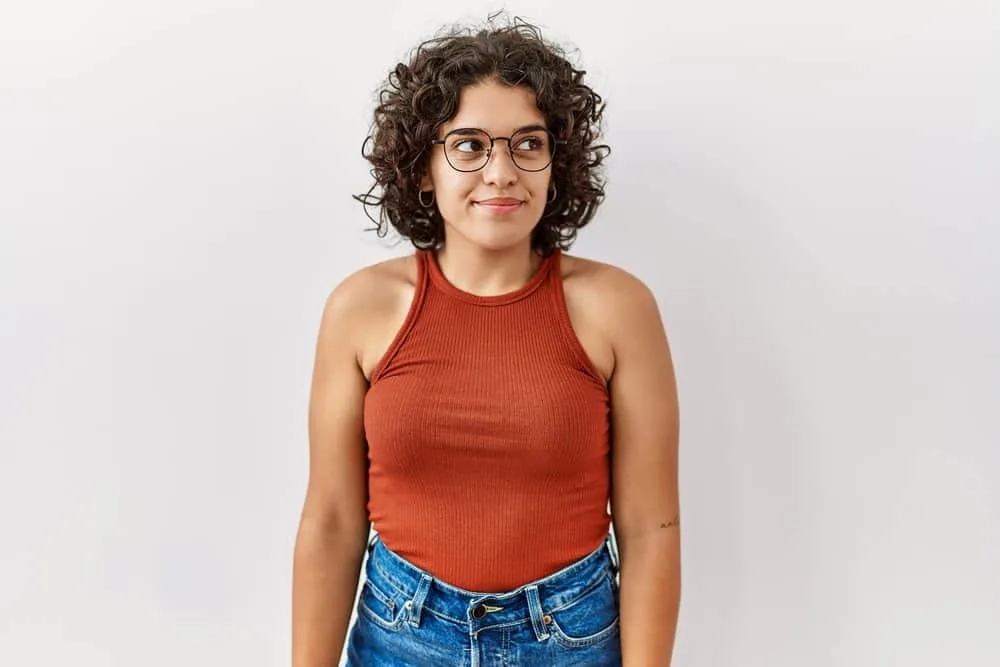 Don't Be Afraid to Experiment
When formulating a haircare routine, be prepared for some trial and error. It's incredibly important to know that everyone's hair is different.
Even if your hair looks the same as someone else's, it may not respond in the same way. So, you may need to try several products, product combinations, or haircare and styling techniques to find out what works for you.
Styling Tips for Mexicans with Curls
With the previous hair care tips down, we're ready to move on to some styling tips you can incorporate into your hair routine. Here they go:
Don't be afraid to use a lot of hair products when needed. If your hair happens to be thick and coarse, you may need to use much more than what the product's packaging suggests.
Avoid applying product to your roots if you struggle with oily roots or lack of volume at the crown of your head. Doing so will only make the problem worse.
Be prepared for pushback if you fight against your natural texture. The truth is that the more you try to get your natural texture to change, the more work you'll have to do. So, if you find yourself frustrated as you try to get your curly hair bone straight, give yourself and your hair a break and wear it in its natural state for a while.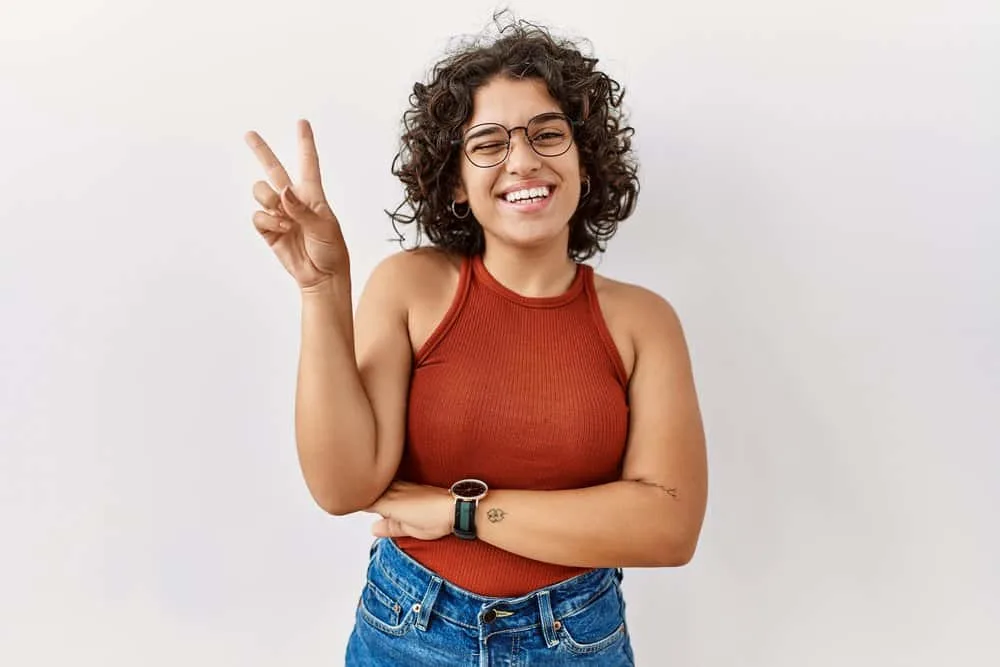 Hairstyles for Curly Mexican Hair
Now that you understand the previous topics, we're ready to move on to another topic – hairstyles! If you're just now embracing your natural hair, you'll be glad to have these hairstyles in your back pocket.
Curly Messy Bun
The Perfect Curly Bun // Groom edges
This style involves pulling your hair into a bun at the top of your head and then wrapping the ends around the base of your ponytail.
After you run out of hair, use bobby pins to secure the bun so it'll last all day. Don't worry about any wayward hairs; these add a charming, messy quality to the style.
Hanging and Defined
Easy Curly Hair Routine-Latina
If you've never defined your curls and let them shine in their own glory, now's the time to try it! After you get out of the shower with squeaky clean hair, do the following:
Towel dry your hair until it's damp (not dripping).
Rake your favorite oil through your hair to add some moisture back into it after the shampoo session.
Apply a light to midweight moisturizer or gel to your hair in sections, being careful to coat all of your strands in the product.
Allow your hair to dry for a few hours.
Finger-style your hair, separate curls as needed, and you're all done!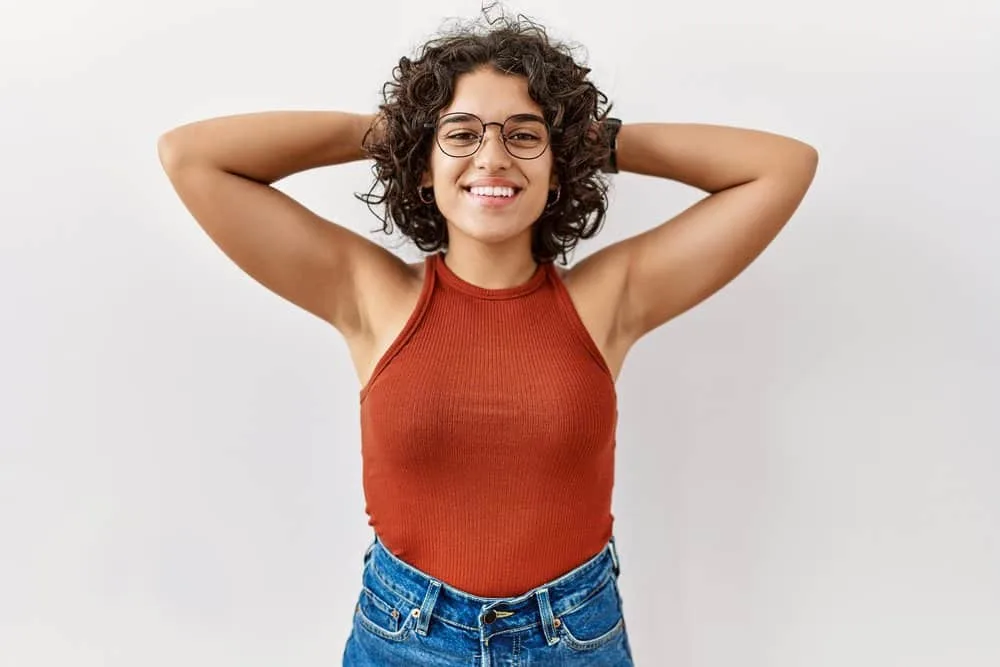 Space Bun Half Up Half Down
HALF UP HALF DOWN SPACE BUN HAIR TUTORIAL | OUTRE DOMINICAN CURLY HALF WIG
This style has two parts – (1) the space buns and (2) the hair that hangs down at the back. You'll start by parting your hair in two sections; one in the front and one in the back.
Secure each of the sections with a ponytail holder.
Then, release the front section of hair and create a bun on the left and another one on the right. Let down the hair at the back and define the curls as needed. You might opt to wet it down and then smooth some of the curls with moisturizer. Now you're good to go!
So, there you have it. To sum things up, Mexicans definitely do grow curly hair. In fact, most Mexicans do. Indigenous Mexicans are less likely to have curly hair, though.
We hope that you found all the information you needed in this article. Whether you are a Mexican who just found out your hair is curly, or you were just curious about Mexican hair, we wish you the best on your hair journey!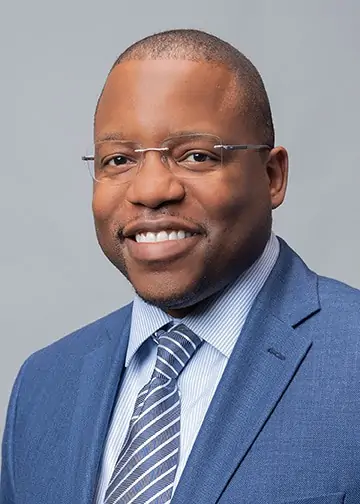 Kenneth Byrd, with a BS in Accounting and Management Information Systems and an MBA from the University of Alabama at Birmingham, has over 15 years of experience and is a recognized authority in hair care. Co-founder of Curl Centric® and Natural Hair Box, Kenneth has dedicated himself to promoting ethical and scientifically-backed hair care practices. Rigorous editorial guidelines, industry recognitions, and features in numerous media outlets evidence his expertise. Kenneth's commitment to transparency, quality, and empowerment has positioned him as a trusted voice in the field, empowering readers to confidently embrace their natural beauty.