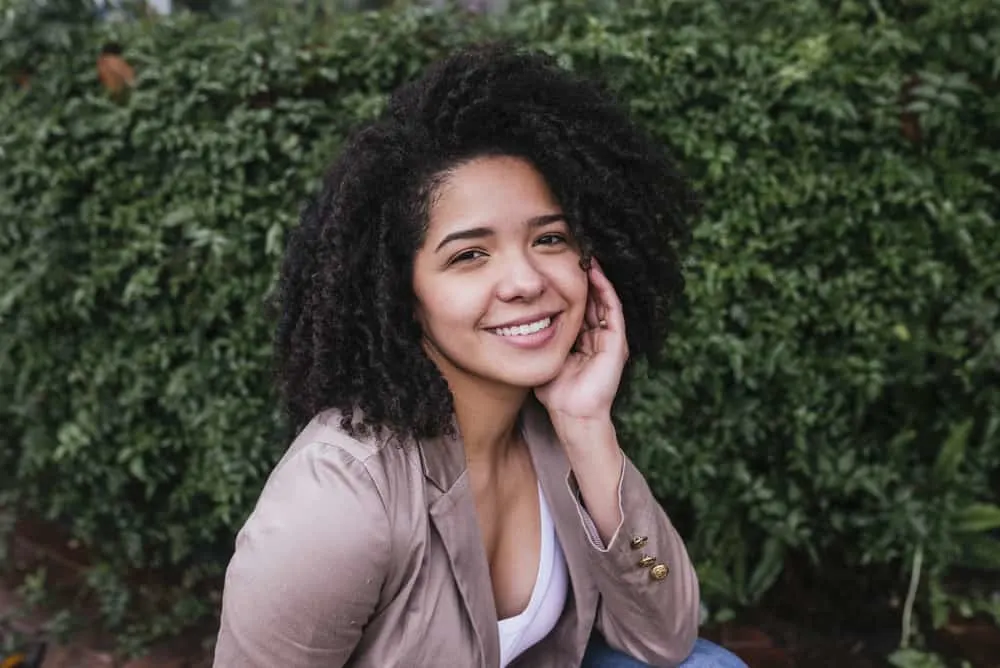 Did you know that chili shampoo promotes hair growth? If you regularly use hair shampoos, you already know that these products are specifically designed to clean the scalp and hair while removing excess sebum in the hair follicles.
However, not all shampoos are the same. Most are produced by combining several cleaning and nutritional compounds that, besides washing off the dirt, leave a smooth sensation with a nourishing effect on your hair.
Most Chile shampoos contain three active ingredients, chili, aloe vera, and rosemary. All these components play a critical role in keeping your hair clean and nourished; besides, they stimulate the growth of fuller, thicker, and healthier strands.
Chile Romero Shampoo is named after two of its three ingredients, pepper/chili (Chile) and rosemary (Romero). If you're in a rush, one popular brand of chili pepper shampoo is the chili rosemary hair growth shampoo.
We haven't tested this shampoo, but it's often accompanied by great reviews online. You can purchase this shampoo using this link.
In this article, we will explore how to use chile shampoo for hair growth and learn how and why it works.
What Does Chile Shampoo Do for Your Hair?
How Chile shampoo promotes hair growth lies mainly with its three primary ingredients. Many shampoos in the market already use aloe vera or aloe pulp, thanks to its healing and nourishing properties.
Chili, the common spicy food flavoring, has some hidden benefits for your hair as well. On the other hand, rosemary is rich in anti-inflammatory compounds and antioxidants, which have been studied and shown to boost the immune system and improve blood circulation.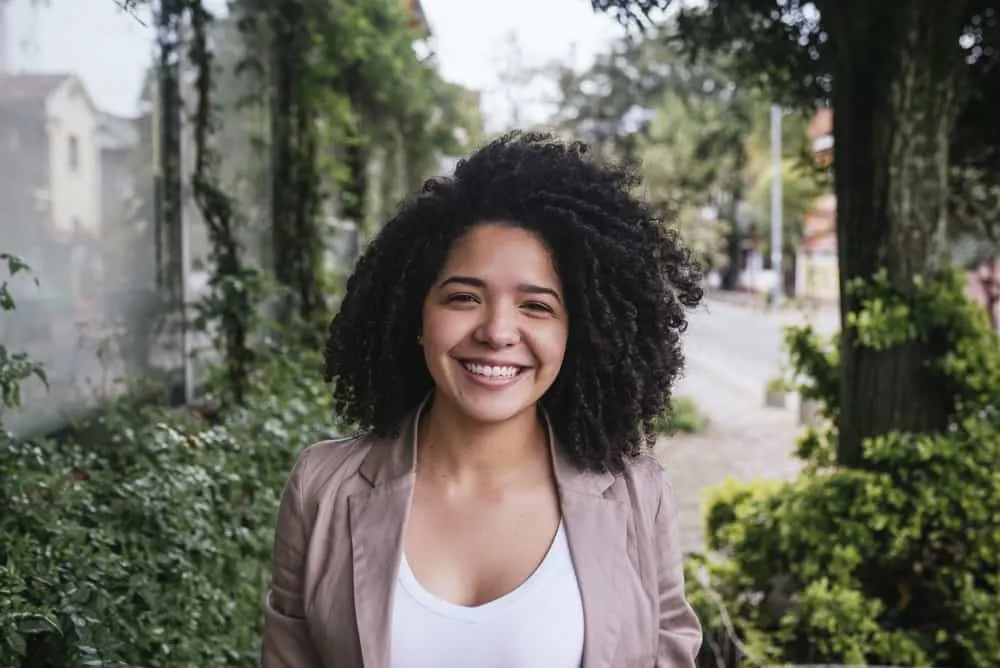 To understand how Chile shampoo can significantly impact your hair, let's look at these components individually.
Aloe Vera
Aloe vera is one of many widely used natural ingredients that is packed with a ton of healing properties. Over the years, aloe vera has become popular with make-up artists and has seen widespread adoption in the beauty industry.
Below are some of the benefits of aloe vera for your hair.
It calms an itchy scalp – aloe vera yields positive results for an itchy scalp or flaking skin. According to a research study on the effect of aloe vera in treating seborrheic dermatitis, it was found that aloe vera helps resolve scalp inflammation caused by dandruff. Another study found that the aloe vera plants contain four plant steroids: campesterol, cholesterol, lupeol, and β-sitosterol, which have an anti-inflammatory effect, as well as analgesic and antiseptic properties.
Strengthens & repairs hair strands – Aloe vera contains three vitamins ( A, C, and E) that promote cell turnover, boost healthy cell growth, and make the hairs look shiny. The high collagen content in aloe vera also makes it great for repairing sun damage to your hair.
It helps promote hair growth – aloe vera can help condition your hair, slowing hair breakage and hair loss. This, therefore, rejuvenates hair growth.
Chili Peppers
The benefits of chili to your hair may not be widely studied. Still, some dermatologists have already seen improved results in their clients after incorporating active chili peppers into their daily hair care routine.
According to a board-certified dermatologist, Shah K. Sejal, M.D., the active ingredient in chili oil or chili peppers is capsaicin. This ingredient is obtained from the white seeds of Jalapeno peppers and is rich in Vitamins (A, P, C, B1, B2, and B3), Iron, Phosphate, Beta Carotene, and Calcium.
Capsaicin also contains antioxidant and anti-inflammatory properties. The same compound can also boost blood flow, which further helps develop healthy hair and scalp.
A 2007 study also found that capsaicin administration boosts hair growth by increasing insulin-like growth factors in mice models and similarly in humans with alopecia (an unpredictable hair loss condition).
While this study was an eye-opener on pepper's therapeutic potential as a hair growth stimulant, there's been no research done to further investigate the beauty benefits of chili pepper and its main ingredient, capsaicin.
Rosemary
This is one of the many essential oils that have seen widespread use in the beauty industry. Rosemary is a culinary and healing herb used by several people to promote hair growth and alleviate hair loss.
The reasons for this trend are mainly due to the herb's health benefits.
The rosemary plant in essential oil-form has anti-inflammatory properties, promotes nerve growth, and improves blood circulation.
Through the strengthening of blood circulation, rosemary can help feed the hair follicles with the necessary nutrients that will prevent them from dying off.
Besides the possibility of stimulating hair growth, rosemary in the essential oil form can prevent dandruff, premature graying, and itchy scalp.
Now that you know what the three main ingredients in Chile Shampoo can do for your hair, you can rest assured that this shampoo isn't just another try-and-see beauty product but rather a well-formulated hair product that will keep your hair looking healthier and more robust.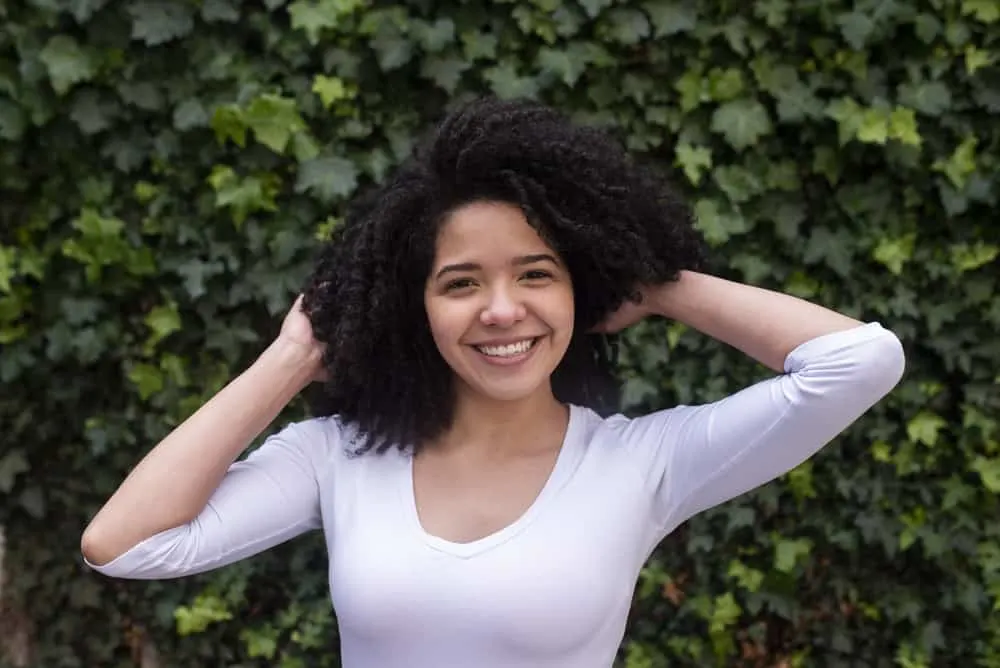 How to Use Chile Shampoo for Hair Growth
Chile Shampoo is one of the many products in the market that promotes fuller, healthier, and thicker hair thanks to its natural ingredients. Below is how Chile shampoos stimulate the growth of healthier and thicker hair.
Chili, one of the vital ingredients, promotes blood flow to the root of the hair. This helps stimulate the faster growth of healthier hair. As we've seen earlier, chili also helps treat dandruff which would otherwise cause hair loss.
Aloe vera, the other ingredient in Chile shampoo, stimulates hair follicles, resulting in new hair growth that's strong and healthy. The powerful antioxidants in aloe vera also soothe an itchy scalp and add luster to the hair, making it look shiny and fuller.
The third ingredient is rosemary which has been studied and shown to offer several benefits as far as hair growth and regrowth are concerned. Below is a detailed summary of how this ingredient inside the Chile shampoo can promote fuller and healthier hair.
Promote Hair Health and Growth with Chile Con Pepper
A 2015 study aimed to investigate the clinical efficacy of rosemary oil vs. minoxidil (commercially known as Rogaine) in the treatment of AGA, or androgenetic alopecia (pattern baldness), found that rosemary directly helps protect hair loss and is as effective as the commercially available treatment, minoxidil.
However, rosemary was shown to help further stop an itchy scalp more successfully than minoxidil.
Another 2013 study found that rosemary leaf extract stimulates hair growth and improves hair regrowth in mice that experienced hair regrowth interruption due to testosterone treatment.
However, these are not the only research studies that have associated rosemary with boosted hair growth or hair loss prevention. Two other clinical reviews from 2010 and 2011 acknowledged the role rosemary plays in promoting hair growth.
The 2010 study specifically studied people with alopecia who used essential oils to improve their condition. One of the oils used was rosemary.
With the three active ingredients, it's evident how Chile shampoo can boost hair growth. Let's now see what causes thinning hair, which can make your hair look shallow, loose, and probably unattractive.
Causes of Hair Loss and Thinning
According to the American Academy of Dermatology (AAD), a normal human being sheds about 50 and 100 hairs a day. Shedding more hairs indicates a problem that either of the following reasons could cause:
You've lost 20 pounds or more of your weight.
You've recently given birth or have undergone an operation.
You have a high fever or recovering from an illness.
You stopped taking birth control pills.
You are experiencing lots of stress.
You are taking some prescription drugs, aging, or are a regular smoker.
Genetics are to blame.
While the list isn't exhaustive, it shades a picture of what might be happening in the background that's causing your hair to shed really fast.
Sticking with a healthier lifestyle and a proper hair maintenance routine will help keep your hair healthier and prevent excessive hair loss.
That said, taking supplements, being gentle with your strands, and applying the right types of shampoos can also help rejuvenate hair growth.
Getting your hair to look fuller, healthier, and shiny takes effort. Chile shampoo, with all its ingredients, can help achieve your goals.
However, using this shampoo alone isn't going to get you the desired results. Here, you need to up your hair game with a couple of other hair maintenance tips, such as:
Last but not least, using the wrong shampoo will do you more harm than good. Always look for shampoos with natural ingredients such as aloe vera and rosemary.
These compounds have been shown to help stimulate hair growth. Some of the elements to avoid include sodium-lauryl sulfate and ammonium-lauryl sulfate (more of this in the following section).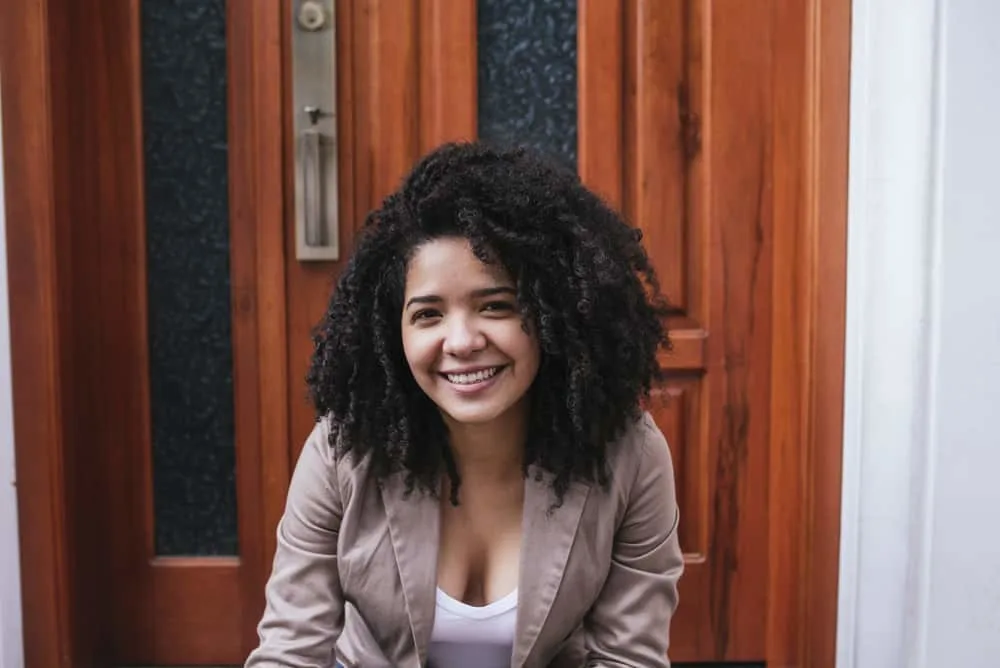 Is Chile Shampoo Safe for Hair?
Chile Shampoo is safe for use and quite beneficial if you want to add volume, strength, and luster to your hair. Ingredients found in Chile shampoo, like chili (capsaicin) and aloe vera, refresh the scalp and add hydration, helping your hair grow to its healthiest potential.
Additionally, rosemary, another active ingredient, is a great anti-inflammatory compound that can also help support cellular turnover.
With the Chile Shampoo, you can definitely smell chili and aloe vera in it, but it doesn't hurt or cause your skin or scalp to burn. The product's formulation has been designed to be gentle on your skin while still giving your hair the nourishment it deserves.
After applying the shampoo, you'll feel a soft, tingly sensation as it penetrates your hair follicle.
It's worth noting that most shampoos are safe for use except those with certain ingredients such as:
Sulfates – this is a harsh cleansing agent used as the primary cleanser in some shampoos. It may cause skin dryness, skin irritations, and inflammation. If you're buying a clarifying shampoo or another deep cleansing shampoo, check to make sure that it doesn't include harsh ingredients.
Formaldehyde – This is a chemical compound used mainly as a preservative in consumer products like shampoos. The Department of Health & Human Services has listed this compound as a human carcinogen, and you should avoid any shampoo with this ingredient.
Parabens – these are chemical preservatives that have seen extended use in consumer products. Parabens have been studied widely and found to quickly penetrate bodily tissues, causing skin issues such as flaking, redness, irritation, and hives. Some studies have also linked parabens to breast cancer.
Hexachlorophene – this is a cosmetic product used as an antiseptic agent due to its antibacterial qualities. However, the compound causes eye and skin irritation, dryness, scaling, skin swelling, and redness.
Phthalates – These are a group of chemicals used as a binding agent in cosmetic products like shampoos. Phthalates are often used to make plastics more flexible and have been shown to disrupt hormones, causing infertility, low sperm count, and genital defects. Other studies link this compound to kidney, liver, and thyroid problems.
Chile shampoo doesn't have any of these compounds; hence it's good for your skin, hair, and overall health.
Using Chili Shampoos for Healthy Hair Growth
Depending on how you'll like to rinse your hair, either using the reverse shampooing method (conditioning then shampooing) or the traditional shampooing before conditioning – there's no wrong or right way of doing it.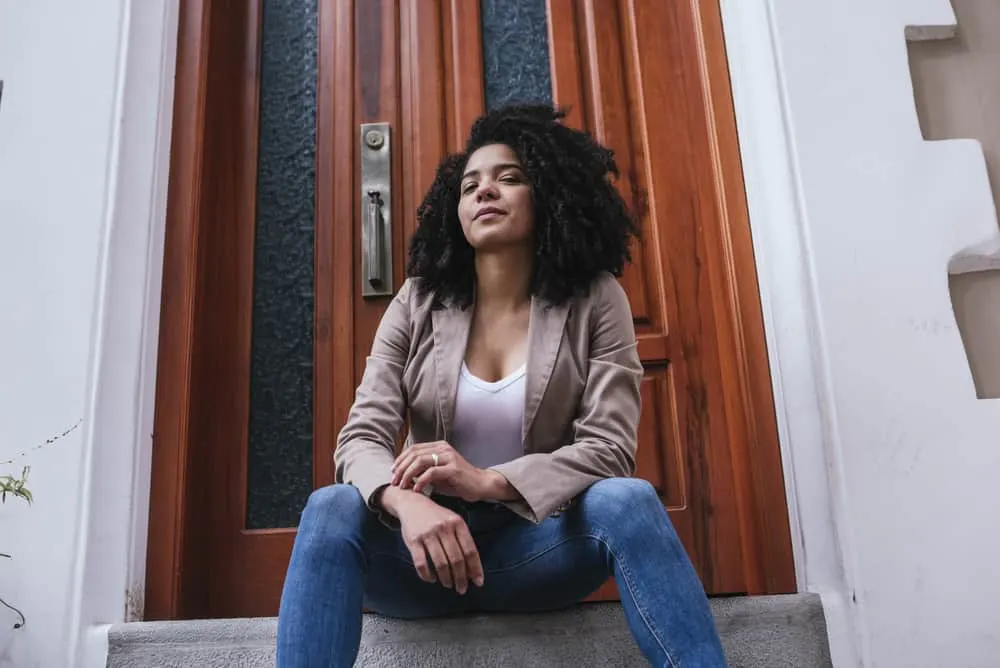 Plus, you can always try an alternative method every once in a while.
Below is how you can use the Chile shampoo before conditioning.
Use warm water (not hot or cold) to saturate your hair.
Squirt a moderate amount of shampoo into your palm.
Gently apply the shampoo to your scalp.
Massage your scalp until the shampoo lathers.
Apply the shampoo throughout your hair while paying keen attention to the scalp.
Rinse the hair and scalp completely.
To apply the conditioner after shampooing, follow the steps below.
Squirt a reasonable amount of conditioner into your hand.
Massage the conditioner throughout your hair while avoiding the scalp.
Leave the conditioner in for about 3 to 5 minutes.
Rinse the hair completely.
Gently blot a clean microfiber towel or t-shirt on the hair to remove excess moisture.
Depending on your hair's condition and your own preference, you can condition and shampoo your hair once a day or a couple of times per week. For oily or dirty hair, you will want to shampoo more frequently than those with dry hair.
As far as conditioning is concerned, you can use any conditioner with Chile shampoo, provided it's safe for your skin, scalp, and hair and contains your preferred natural oils or proteins.
The right conditioner will help smoothen and detangle your hair, helping protect hair shafts from damage.
Similarly, if you are worried that shampoo may weigh down your strands, making them too soft to hold a style, conditioning before applying the shampoo will help avoid this mess.
Remember, reverse washing your hair can be beneficial, and you might want to try it.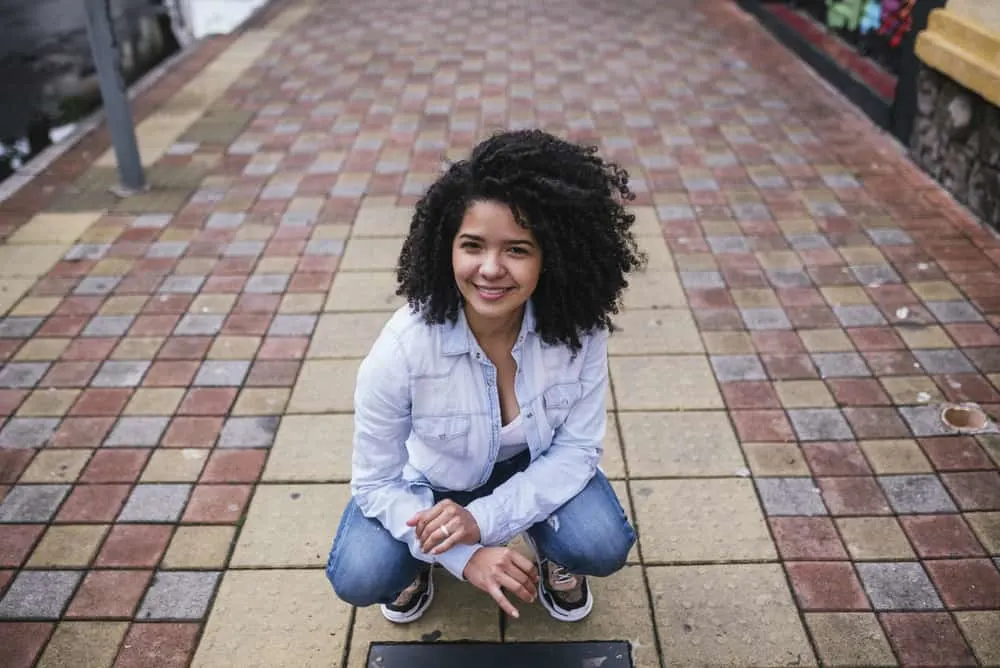 Both chili (capsaicin) and rosemary extracts found in Chilean shampoo have scalp-stimulating properties that encourage hair growth over time.
On the other hand, aloe plays a critical role in keeping your hair looking fresh and shiny while stimulating cell turnover and healthy cell growth.
If you want to apply a hair mask, first use Chile shampoo to cleanse the hair and scalp, then apply the mask before conditioning.
Chile shampoo will open up the hair cuticles, allowing enough moisture from the mask to be absorbed and the bonds to be rebuilt. The conditioner will then seal the moisture in the stands, keeping your hair protected from rapid evaporation.
For additional information, check out this page on Amazon showing several shampoos, detailed product info, packaging, shipping, recommendations, and customer reviews from those that have made a verified purchase.
You can also see which items are in stock and understand the features and details related to each hair product. You should also look specifically at the Amazon seller, as many of these shampoos appear to be sold by third-party companies and not directly by Amazon.
I would pay close attention to reviews from customers since we haven't tested these shampoos extensively. There are also several videos on YouTube that talk about how these shampoos perform. Note that these shampoos can also be purchased at specialty stores.
Have you tried Chile shampoo before? If you haven't, it's time to grab a bottle and make it a part of your regular hair care routine.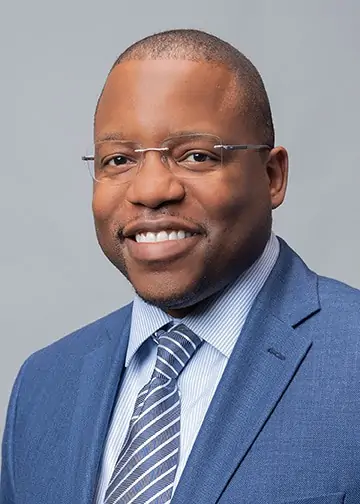 Kenneth Byrd holds a BS in Accounting and Management Information Systems and an MBA from the University of Alabama at Birmingham. With over 15 years of experience, Kenneth has been dedicated to hair care since 2008, when he co-founded Curl Centric® and Natural Hair Box alongside his wife. As a team, they promote healthy hair care practices through their comprehensive platform, Curl Centric. Curl Centric is a website operated by a husband and wife team that encourages healthy hair care. At Curl Centric, we aim to help our readers take control of their hair care journey and make good decisions about products, hairstyles, and maintenance techniques. We also have strict editorial integrity; here's an explanation of our editorial guidelines and how we make money.