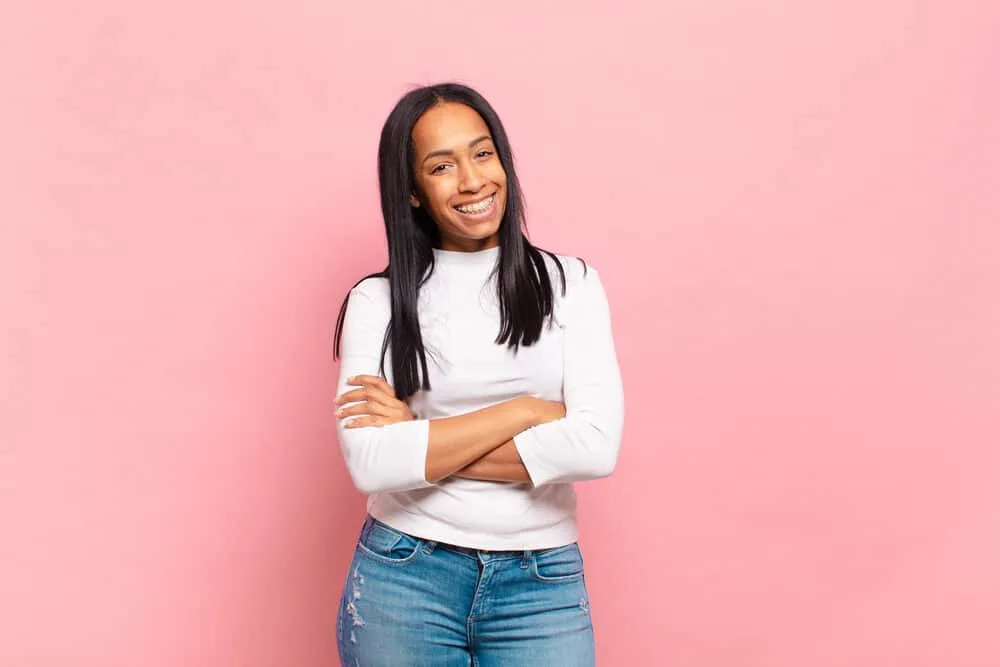 Spraying a light mist of hairspray on your strands is usually the last step after straightening your hair. However, what happens if you switch up the order and use the hairspray before the straightening process?
Can you use hairspray before straightening? This is the place to find out! In this article, we'll look at what happens when you apply hairspray to your hair before straightening it, tell you whether it's a good idea, and much more.
Can You Use Hairspray Before Straightening?
You can use hairspray before straightening your hair. A light spritz of hairspray can help lock your style in, prevent damage, and create a humidity-blocking barrier.
However, not all hairsprays are created equally. Some hairsprays will dry your hair out and can cause irreversible damage.
One of the most important things to watch out for is the spray's consistency. If the spray is too heavy, it will weigh your hair down and leave it feeling stiff and crunchy.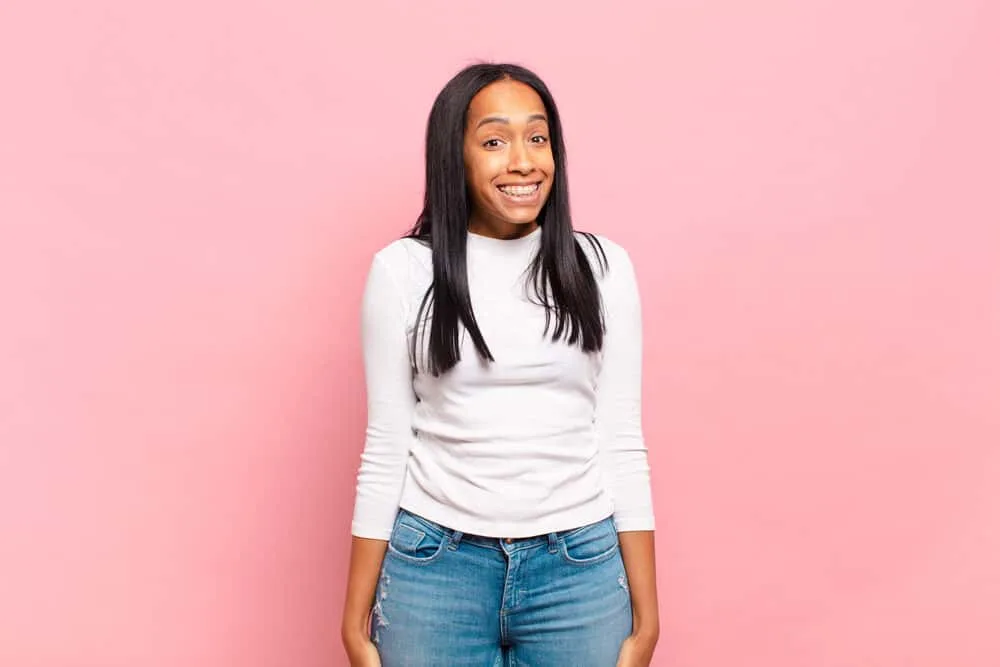 Instead, you should choose a lightweight spray that doesn't leave behind a sticky residue. Here are the types of hairsprays that are best suited for use with a hair straightener.
Thermal Protectant Sprays
The best type of hairspray to use before straightening your hair is a heat protectant spray (or thermal protectant spray).
Heat protectants create a protective layer that coats your strands and prevents heat from penetrating them. Using heat protection spray after straightening your hair is pointless – you'll definitely want to use it beforehand.
In addition to protecting against heat damage, most heat protectant sprays come with a range of benefits.
Some of the most common benefits are:
Frizz reduction.
Increased shine and manageability.
Damage prevention and repair.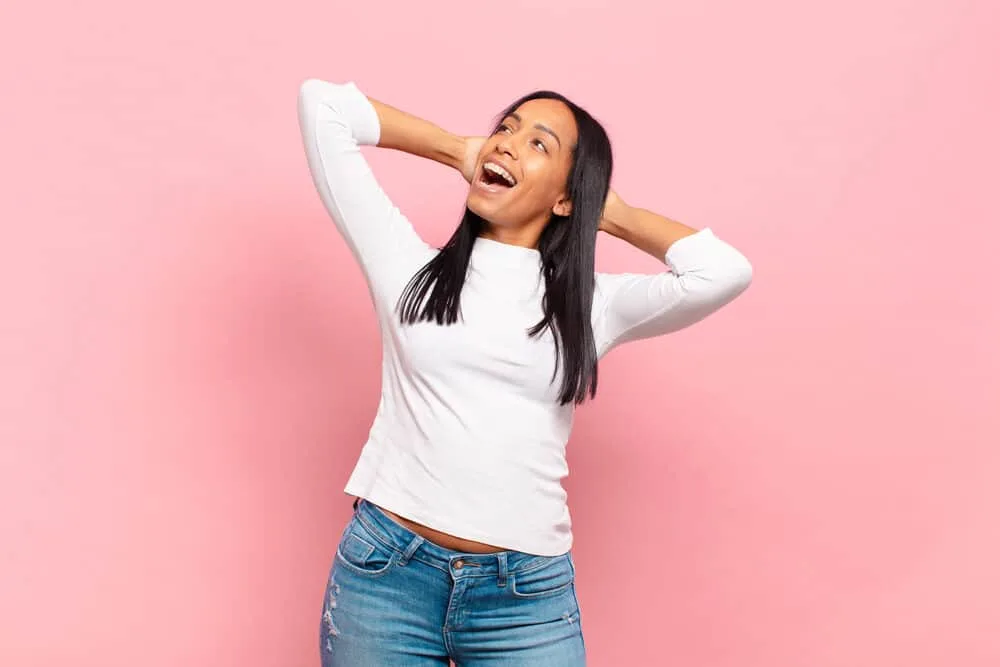 Lightweight Holding Spray
An airy mist of light holding spray can block out frizz and prevent your straight hair from reverting to its natural texture (e.g., curly or wavy hair).
A little holding spray may even keep your hair straighter for longer. Just make sure you use a light spray! Using too much product will increase your chances of ruining your straightened style and may even lead to damage as you continue heat-styling your hair.
Anti-Humidity Sprays
Anti-humidity sprays block out the moisture that causes your straightened strands to revert to their natural texture. So, applying this type of spray before you flat iron your hair can extend the life of your hairdo.
It will also cut down on frizz and help your hair stay sleek and shiny.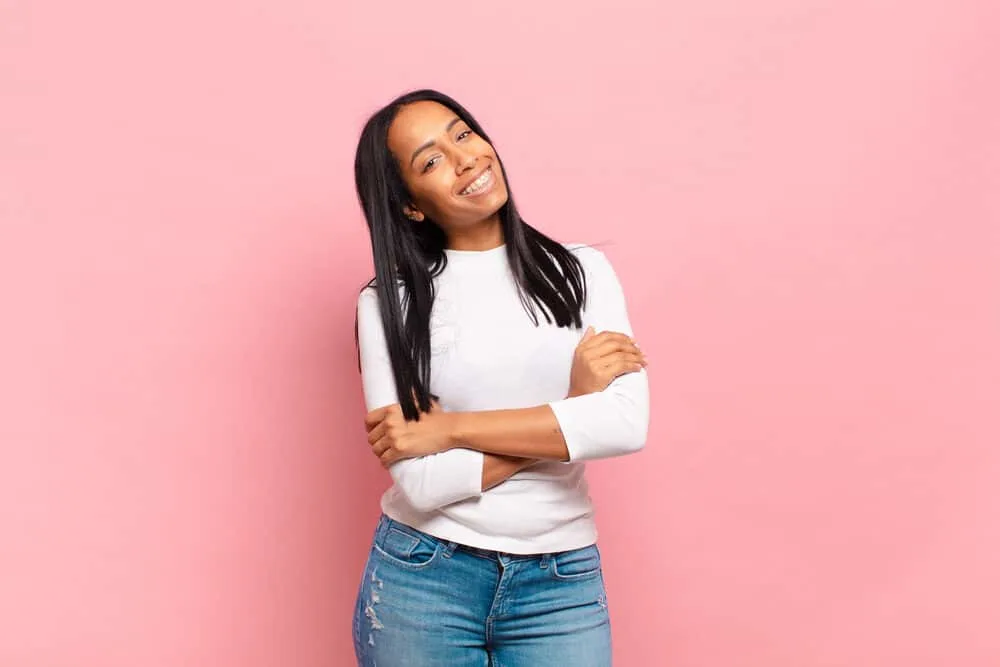 What Hairsprays Should You Avoid Before Straightening?
Now that you know which hairsprays you can use before straightening, we'd like to take a minute to discuss which types of hairspray you should avoid before straightening.
Here are some of the hairsprays that don't work well with straighteners.
Alcohol-Based Holding Sprays
While some alcohol is fine in moderation, avoid sprays with a high concentration of it. Holding sprays tend to be drying due to their high alcohol content, and pairing them with the heat of your flat iron will only compound their drying effects.
Alcohol-based holding sprays can also cause your hair to feel crispy after you straighten it.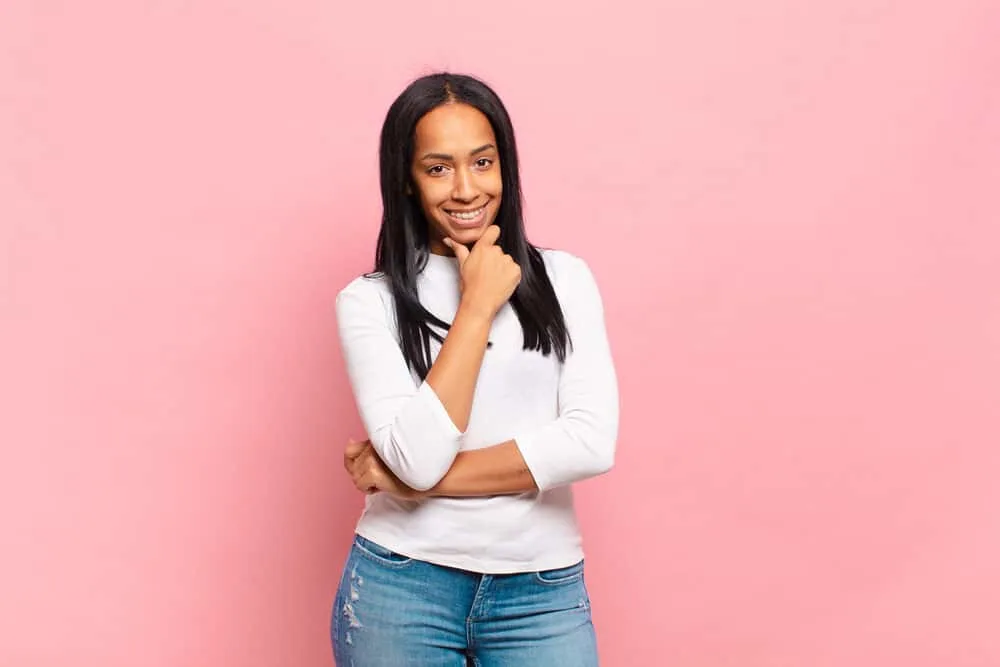 Finishing Sprays
Finishing sprays are used as a final step to lock in your finished style. They typically provide a heavier hold than other hairsprays and are used to set your strands in a particular formation.
Unfortunately, finishing sprays aren't formulated for use with heat tools and can lead to a really sticky situation where your hair and flat iron look and feel gunky.
Many thermal sprays double as finishing sprays, so opt for a thermal finishing spray to kill two birds with one stone.
Do's and Don'ts of Using Hairspray Before Straightening Your Hair
When it comes to using hairspray before flat ironing, there are a few things to keep in mind. Here are some do's and don'ts to ensure a successful straightening session.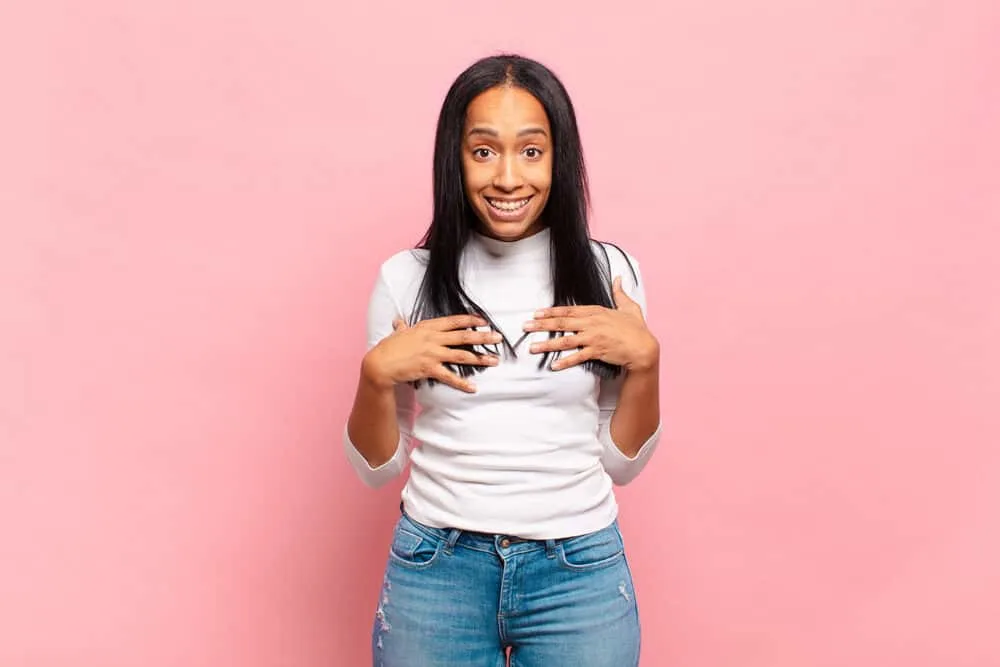 Do's
Do opt for lightweight hairsprays with minimal hold.
Do a test run on a small section of hair to see how it will respond to being straightened.
Do use very little hairspray to keep your hair from getting stiff, damaged, or weighed down.
Do clean your flat iron regularly to get rid of leftover hairspray residue.
Do brush or comb your locks after you straighten them to eliminate any stiffness caused by the hairspray.
Do keep your straightener temperature as low as possible.
Dont's
Don't use flat irons with hairsprays that make your hair look dirty, stringy, or sticky.
Don't oversaturate your hair with hairspray before straightening. Your hair should not feel damp for longer than a couple of seconds after spraying.
Don't use alcohol-based sprays before straightening with a heat tool. Also, avoid them whenever possible, since they can dry out your strands whether you end up straightening them or not.
Don't use a finishing spray before using a curling rod or flat iron.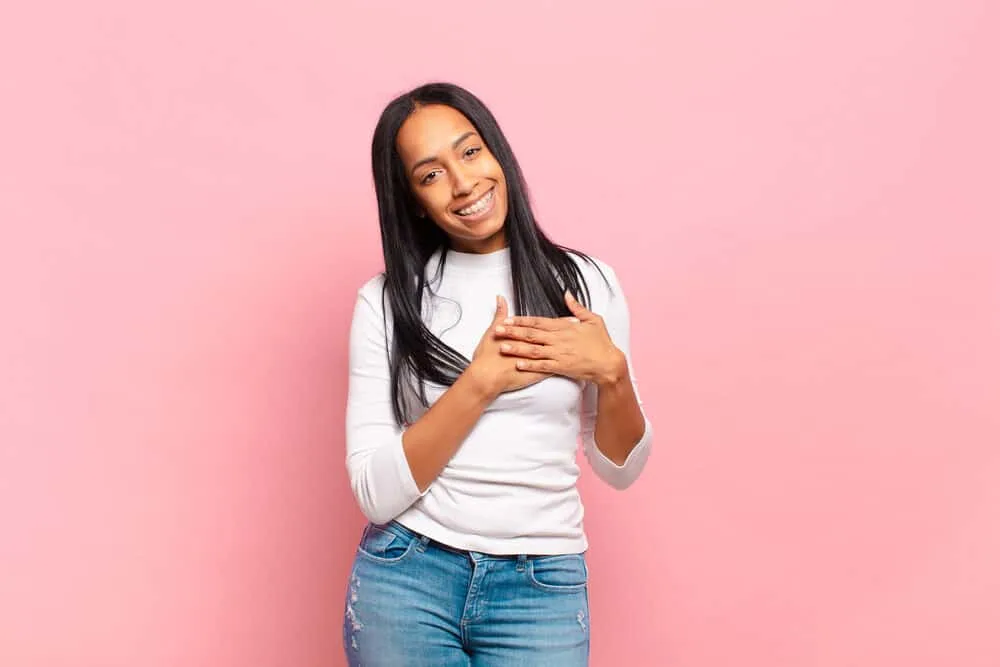 Best Hairsprays to Use Before Straightening
As you may have gathered, not every hairspray is suitable for use before straightening. Unfortunately, it can be difficult to find the right hairspray with all the options available online and in-store.
In this section, we've cut out all the guesswork and provided you with a list of some of our top picks for flat iron-compatible hairsprays.
Paul Mitchell Hot Off the Press Thermal Protection Spray
You can use this silicone-free spray before or after straightening your locks. It locks in your style while strengthening rice proteins rebuild damaged hair from the inside out. Hot Off The Press gives you a flexible hold and leaves your strands frizz-free.

Joico Heat Hero Glossing Thermal Protector
This incredibly versatile thermal spray helps reduce the appearance of split ends and creates a barrier that protects against heat, harmful UV rays, and humidity.
Its formula is enriched with moringa oil, which produces a brilliant sheen. Heat Hero Thermal Protector protects against temperatures of up to 450-degrees Fahrenheit, making it perfect for anyone who needs to crank up the heat.

AG Hair Care Smooth Firewall Argan Shine & Flat Iron Spray
Firewall helps the iron glide seamlessly over your strands for a high gloss finish. It's infused with nourishing argan oil and adds an incredible shine to parched locks.
This versatile spray protects against heat damage while giving you control over unruly flyaways. The featherlight formula smooths and softens for healthy-looking locks.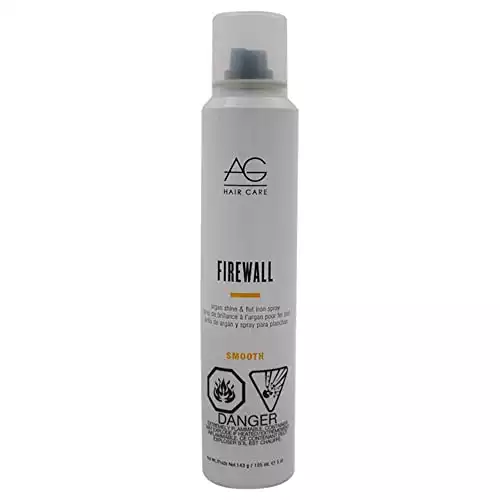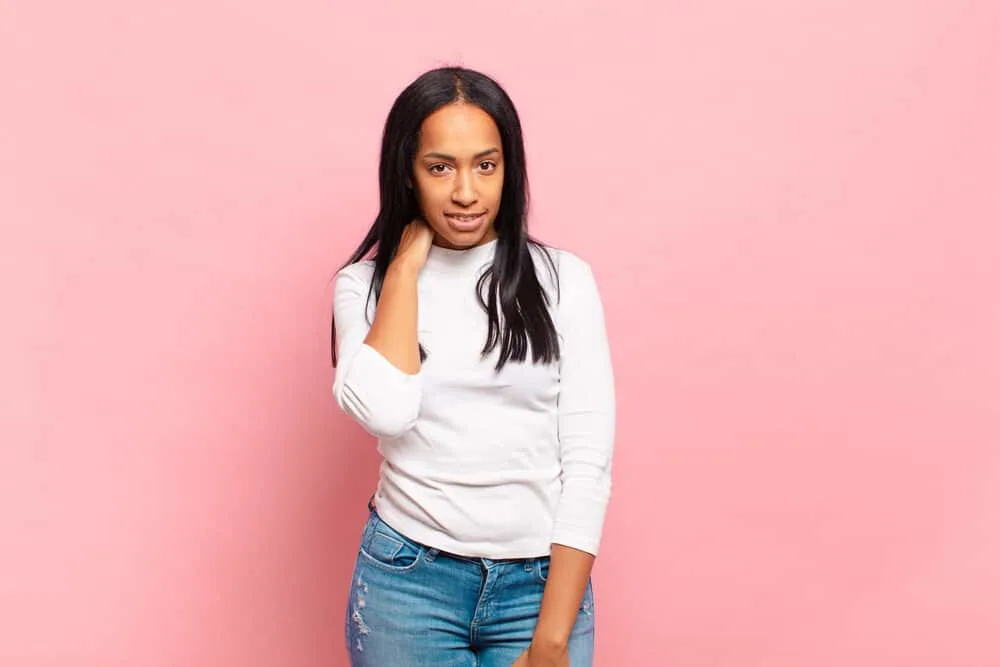 OUAI Heat Protection Spray
This heat protection spray offers up to 450-degree protection and plenty of shine. Its weightless formula is loaded with nutrient-rich extracts like sage, witch hazel, jojoba, and geranium. It will keep your hair soft and manageable and is perfect for colored and keratin-treated locks.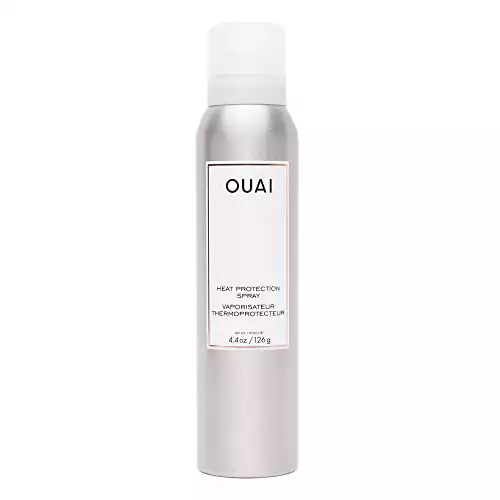 SexyHair Big Spray & Play Volumizing Hairspray
SexyHair's volumizing spray amplifies limp locks and gives them plenty of touchable volume. With just one use, you get three whole days of increased humidity protection.
It also helps keep your straightened strands from reverting. This flake-free formula provides a workable hold with up to six times the lift and volume.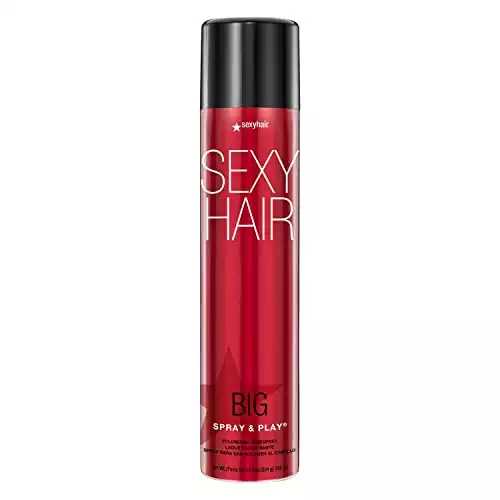 smartSOLUTIONS Flexible Holding Spray
Although it's not a heat protectant, smartSOLUTIONS lightweight spray might be just what you need. Thanks to its weightless formula, you won't have to worry about sticky buildup on your hair or straightener.
Instead, it provides flexible hold and increased humidity resistance. And on top of that, it's got a unique blend of herbal extracts that eliminate frizz and extend the life and vibrancy of your color.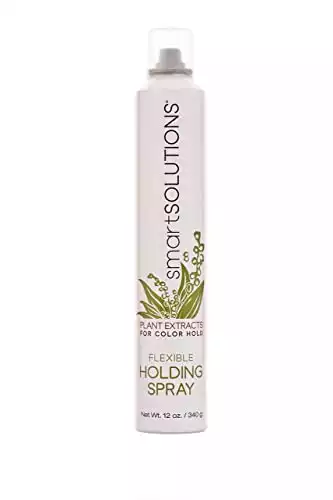 Hairspray is an excellent tool to use before and after straightening your hair. Just pay attention to the type of spray you use to help avoid any adverse effects.
We hope this article has shown you how to do just that and provided you with everything you need to amplify your hair straightening sessions.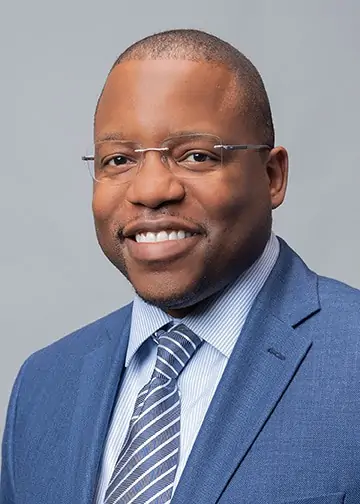 Kenneth Byrd, with a BS in Accounting and Management Information Systems and an MBA from the University of Alabama at Birmingham, has over 15 years of experience and is a recognized authority in hair care. Co-founder of Curl Centric® and Natural Hair Box, Kenneth has dedicated himself to promoting ethical and scientifically-backed hair care practices. Rigorous editorial guidelines, industry recognitions, and features in numerous media outlets evidence his expertise. Kenneth's commitment to transparency, quality, and empowerment has positioned him as a trusted voice in the field, empowering readers to confidently embrace their natural beauty.