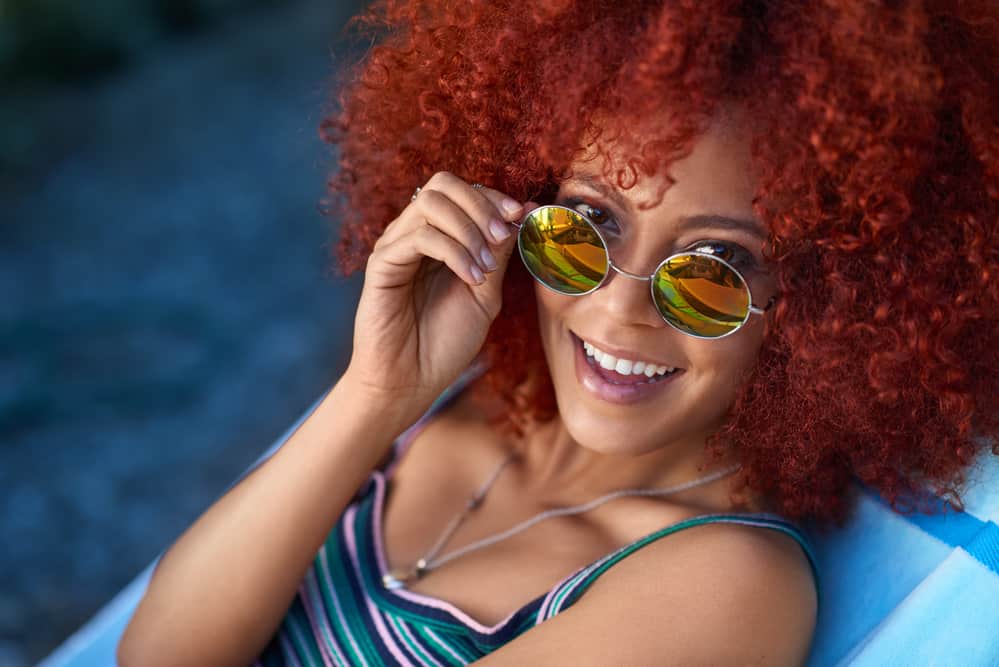 Regardless of the popularity and widespread use of hair extensions, there are still myths and misinformation circulating about them. One of the most frequently asked questions that newbies have about their extensions is "Can you dye hair extensions?"
If you've been struggling to find a straight answer to this question, you've come to the right place! We'll answer that question and more in this article.
Can You Dye Hair Extensions?
You can dye hair extensions, provided that they are 100% human hair. You will likely get the best results if your extensions are naturally lighter in color (a medium brown) than you would with jet-black extensions.
In any case, you will likely need to bleach and then tone your extensions to lift the natural hair color out of the hair strands.
Hair dyes, bleaches, and other lightening methods will react with human hair extensions like they would with your own hair (for the most part). We recommend that you follow all of the instructions on the dye packaging before dyeing your extensions.
How To Dye Hair Extensions
Risks of Dyeing Natural Hair Extensions
There are some risks associated with dyeing hair extensions, similar to the risk of managing color-treated hair. We'll explore a few of these risks in the below sections.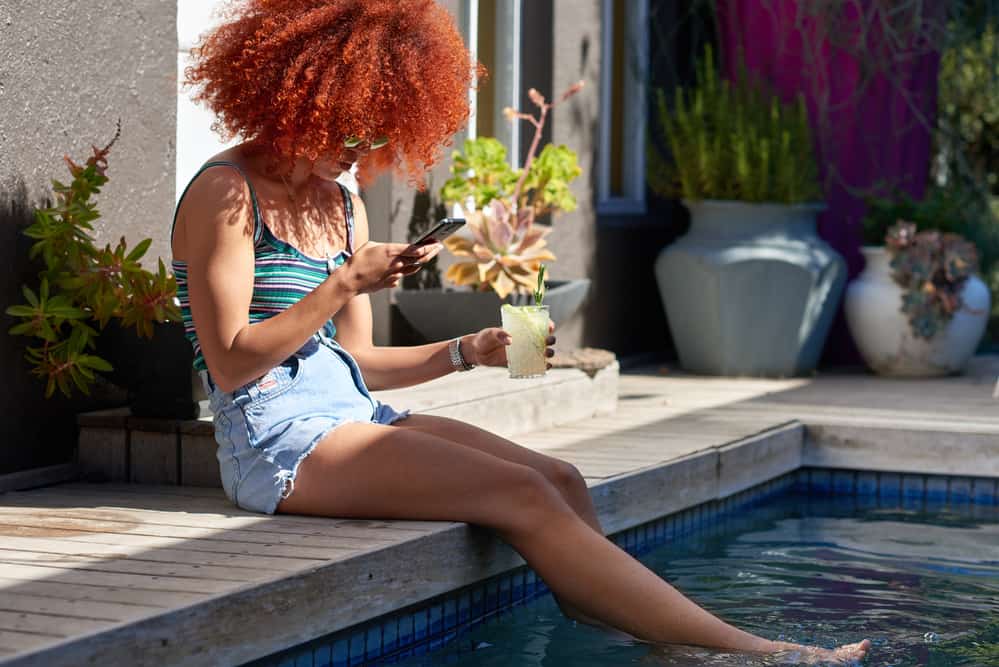 Dryness and Breakage
Overprocessing your extensions can cause dryness and breakage. Much like natural hair, hair extensions can only take so many harmful chemicals, like the ones in hair dye and bleach, before they become damaged beyond repair.
Unwanted Color Result
It's possible that your extensions won't hold color or will turn out a different color than your desired result. This is because the vast majority of extensions have been chemically processed to some degree to make them look good and last long.
Also, if the extensions you want to dye are very dark, they may not react well to bleach or professional hair color.
Damage to the Weft or Tape
Certain hair extensions, like tape-in extensions, can be damaged during the dyeing process.
If too much hair dye comes into contact with the tape or other glues or sealants that are used to keep the extensions together or attached to your natural hair, it may cause the adhesives to wear away. As a result, your extensions may not stay on your head and may shed excessively.
Coloring Extensions at Home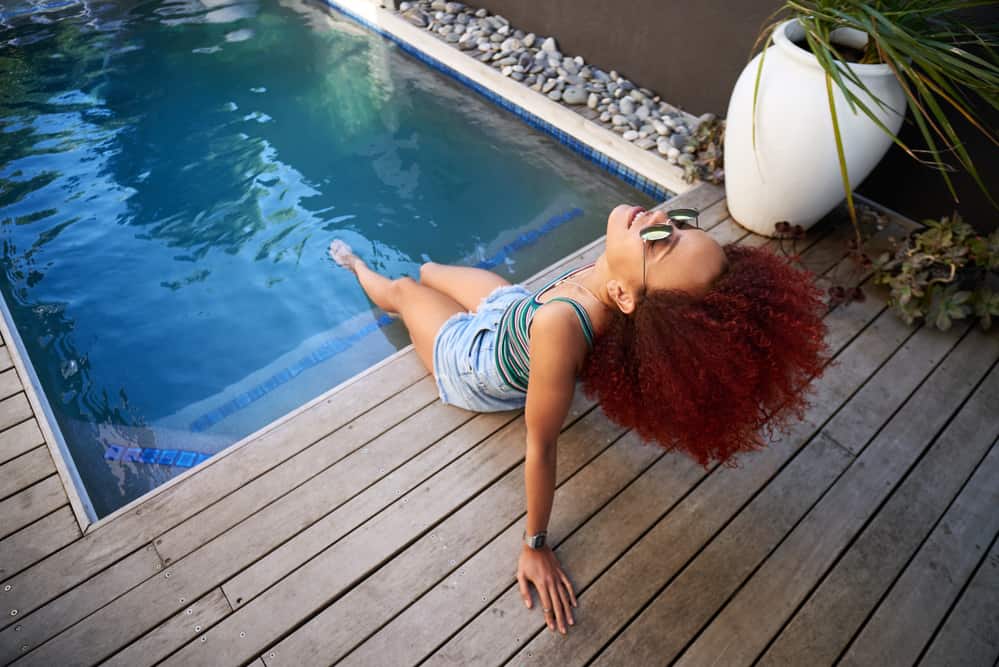 Your hair extensions may turn out patchy, overly dry, or even the wrong color if you try to dye them yourself at home. This is especially true if you use drugstore box dye.
In general, box dye is very damaging to natural hair and hair extensions, so it is recommended to use professional hair dye. If you are new to dyeing your hair or hair extensions, your best bet to achieve the color you want without damage is to see a professional colorist.
Dyeing Extensions While They're in Your Head
Dyeing your hair extensions while they are in your hair may result in uneven coloring. It is best to dye your natural hair and your extensions separately but with the same color, especially if your natural hair will show through your extensions.
Extensions should be dyed weft by weft before they are attached to your natural hair since extensions may process color at a different rate than your natural hair.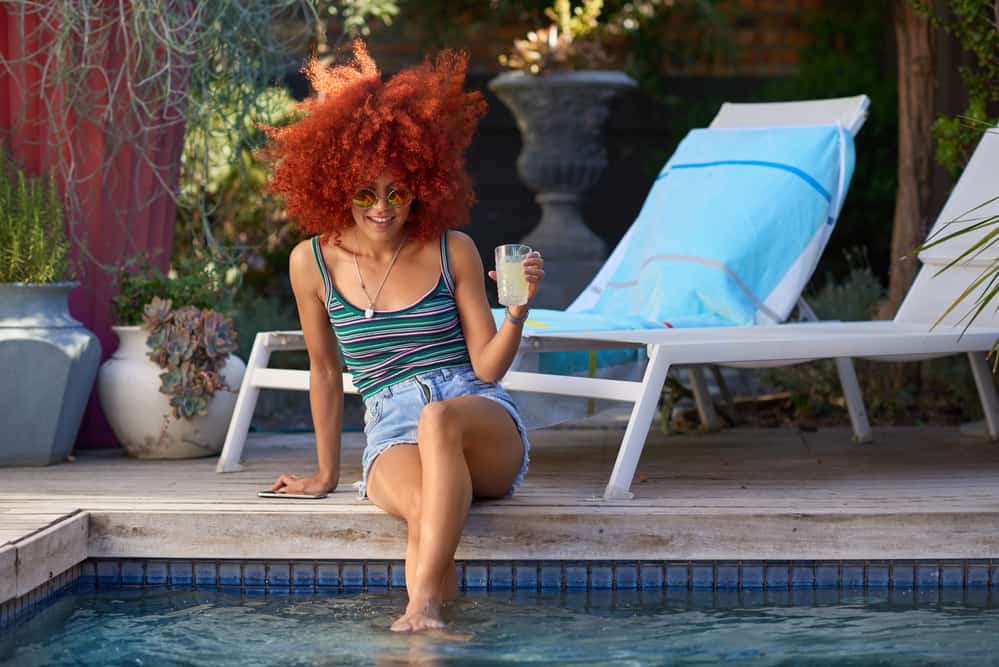 Why Your Extensions Won't Process
If your hair extensions are not taking to hair dye or bleach like you thought they would, there are many reasons why. Let's look at some of these in the list below.
Your hair extensions aren't 100% real hair. The types of hair extensions that can be easily bleached or colored are natural hair extensions (e.g., virgin Remy hair extensions). Synthetic hair extensions may melt or change shape if they come in contact with bleach or permanent hair dye, given the way they are made and the extra processing they go through (more on this later).
Your hair extensions are a dark color. As with natural hair, going from a dark color to a light color can take several color processing sessions, a lot of time, and significant damage.
Your extensions may be coated in a sealant. Many hair extensions come with a sealant coat that helps maintain the moisture and health of your extensions. Professionals recommend washing your extensions before trying to dye them.
You've dyed the extensions too many times or used box dye multiple times. After dying your extensions over and over again, you'll often find that the coloring process won't work.
Tips for an Even Color Result on Human Hair Extensions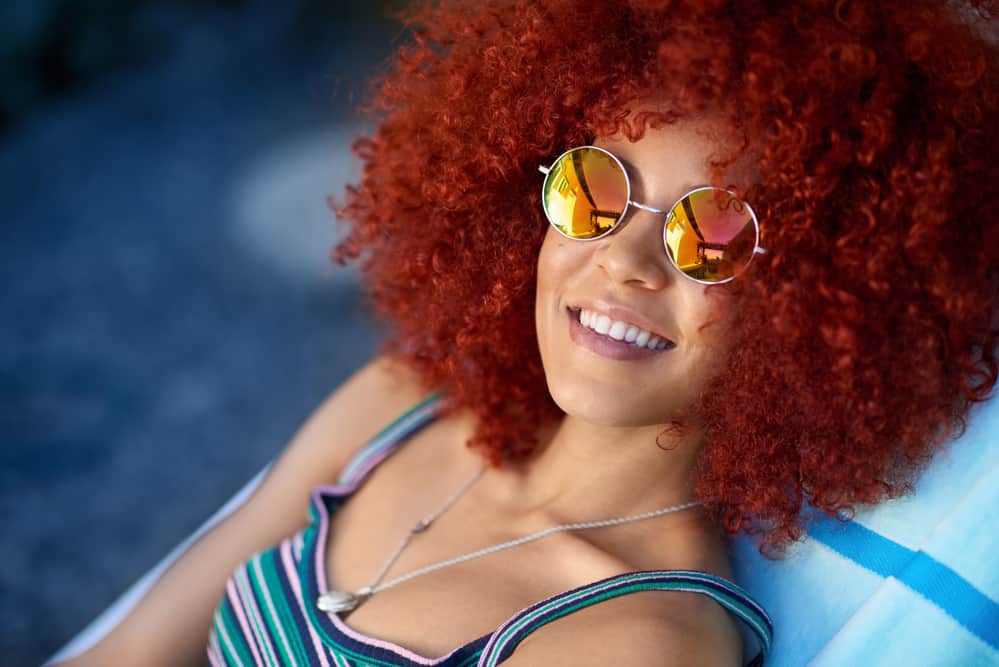 Any time you dye your hair, including your hair extensions, we'll bet you want your color to look even!
If your extensions aren't dyed correctly, the color may turn out patchy or uneven. Here are some tips to avoid a bad dye job and get an even color all over!
Go with a professional dye job. If you want an even color result on extensions, have a professional stylist dye your hair and your extensions. A professional will have experience dyeing hair safely and will know how to get a fantastic-looking end result (i.e., desired shade). Also, a professional can give you tips on how to care for your hair color so it lasts longer.
Dye before installation. To make sure your extensions are an even shade, dye them before they are attached to your natural hair. Your hair extensions should be dyed (and bleached, if needed) by individual weft, as dyeing multiple wefts at once can cause knotting or clumping. Additionally, dyeing your extensions while they are attached to your natural hair may result in color differences between your natural hair and your extensions.
Take Your Time. It's so important to take your time and apply the color with a tinting brush. If you rush and apply it with your hands, you may get a blotchy, uneven result.
Start light. The lighter the extensions, the better! Light blonde, white, and light brown hair will take to dye easier, and there will be less risk of damaging your extensions during the chemical processes. Jet black extensions require multiple rounds of lightening for the color to take, which can damage your extensions beyond use.
Can You Color Synthetic Extensions?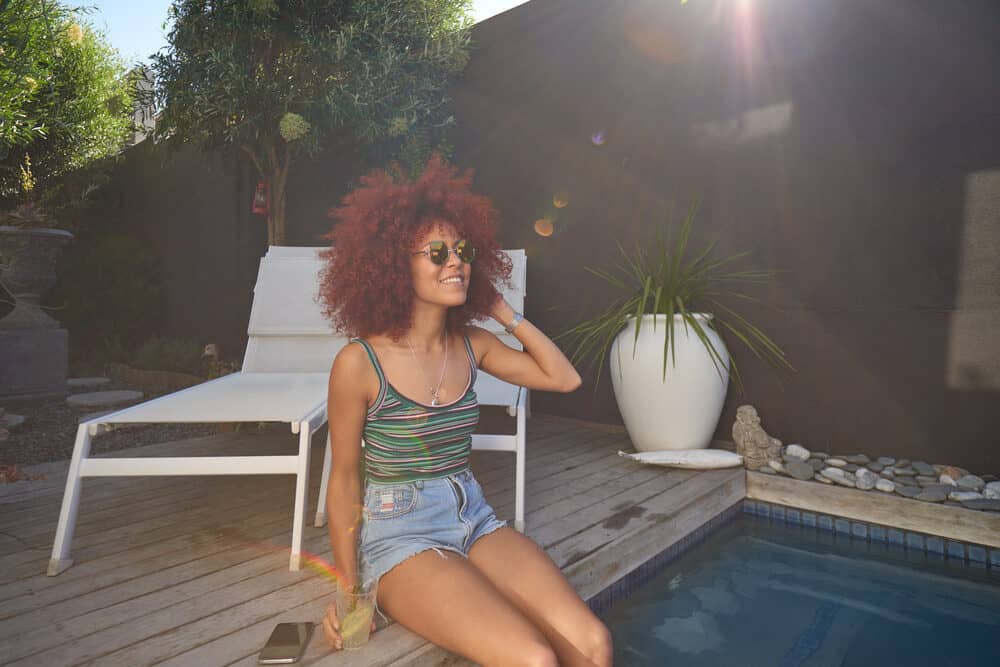 Many people wonder whether you can color synthetic extensions – here's the answer. While you can dye natural hair extensions, you may or may not be able to dye or bleach synthetic extensions.
Synthetic hair extensions are heavily processed, even more than natural extensions are, and they are often made of plastic. Heat, bleach, and many hair dyes may melt or change the shape of your synthetic extensions.
You can purchase synthetic hair extensions that have been "colored" during manufacturing.
Hair dyes meant for human hair often make synthetic extensions turn out a weird color. The color of synthetic extensions will probably be vastly different from the dye you purchased.
Some have had their synthetic extensions turn out to be pink or purple when they wanted a natural hair color!
Synthetic extensions also don't last as long as natural hair extensions do. But a couple of things that are great about them is that they're low cost and come in a ton of fun colors.
If you have some synthetic extensions that you hoped to dye, we'd advise you not to go through with it (or read the related article that's linked below).
Ultimately, you're better off purchasing an affordable synthetic wig in the color you want or getting a human hair wig that you can dye.
Conclusion
If you want to dye your hair extensions, there are a few things to consider. First of all, make sure that they're 100% human hair because other weaves or synthetic hair types do not react the same way as human hairs would when color processed.
Second, if your extensions are naturally lighter in color (e.g., a medium brown), it will be easier to take on darker colors than jet-black shades. You can still dye black and dark brown extensions with these techniques, too, as long as you bleach the extensions before coloring them any shade lighter.
There you have it, the answers to all of your questions relating to dyeing hair extensions. Hair dyeing can be a complicated process, especially when you add extensions to the mix.
But it can be achieved if done properly on human hair. We hope this article is helpful to you as you experiment with color and extensions!