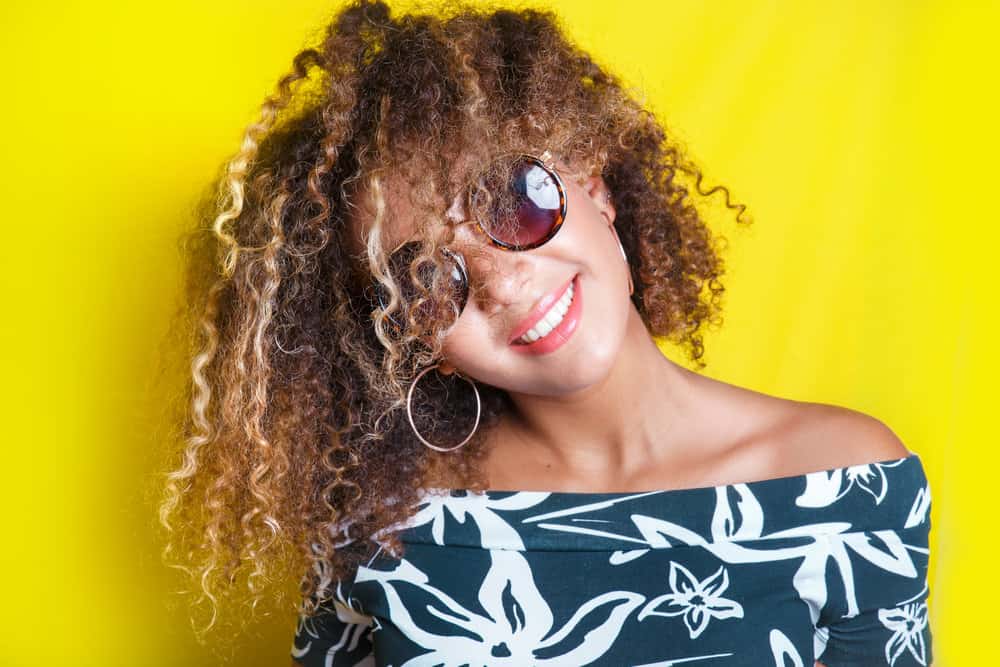 There's nothing quite like that beachy, sun-kissed glow you get from highlights. In your search for highlight inspiration, you've probably come across the words highlights and balayage used to describe similar effects.
Even if you look at pictures of the two color services, the differences might not automatically be apparent. However, understanding what each technique means is the first step in deciding which one will give you the results you're after.
That's why we've created this comprehensive guide to spell out the differences between balayage vs. highlights. We'll walk you through everything you need to know, so you can determine which one is right for you!
What Are Highlights?
Highlights are pieces, or strands, of hair that are lighter than your natural or base hair color. They can be bold or dramatic and are the perfect way to update your look without changing it completely.
Highlights can accentuate your haircut or layers, highlight your facial features, and create the illusion of fuller hair. They can be done with or without foils, although they're most commonly done with foils (e.g., foiled highlights).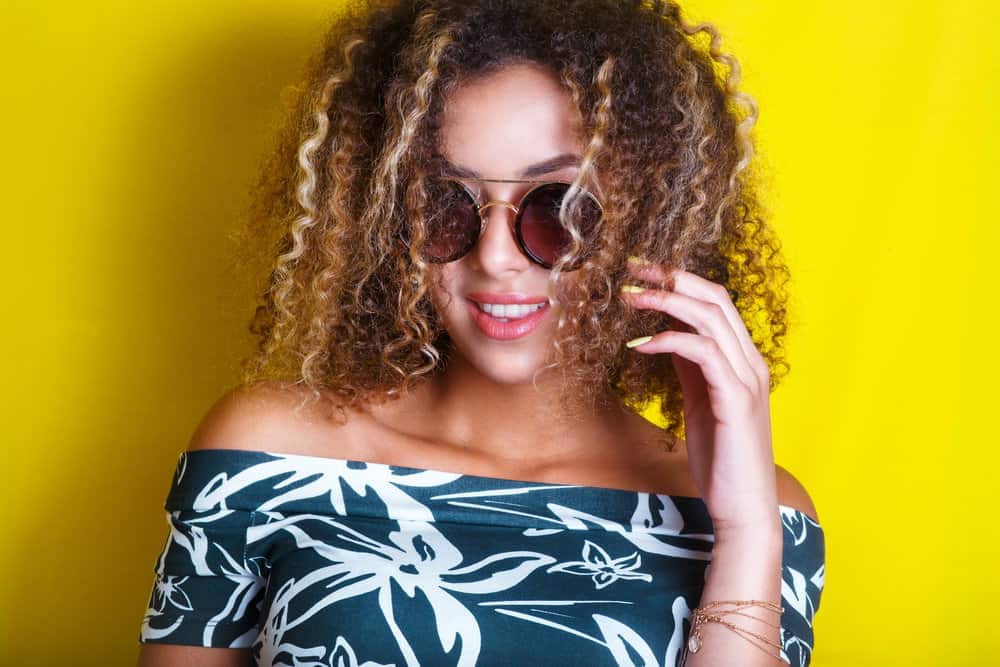 What Are the Different Types of Highlights?
Now that you have a general overview of what highlights are, it's time to dive in a little deeper. There are a number of different types of highlights, each with its own unique application and effect.
We'll break down the most common types of highlights below.
Full Highlights
A full highlight is the most comprehensive type of highlight. Your stylist will place enough highlights to cover your entire head. Full highlights dramatically lighten your overall hair color and require a lot of maintenance.
Partial Highlights
Partial highlights involve fewer highlights and are usually just enough to create a sun-kissed effect. Unlike full highlights, partial highlights enhance your natural color rather than change it completely. As a result, they are slightly less maintenance.
Mini Highlights
Mini highlights, also called baby lights, are just that. Your stylist will place a small handful of highlights around your face, creating a subtle, brightening effect. Because mini highlights are just accents, they're relatively easy to maintain.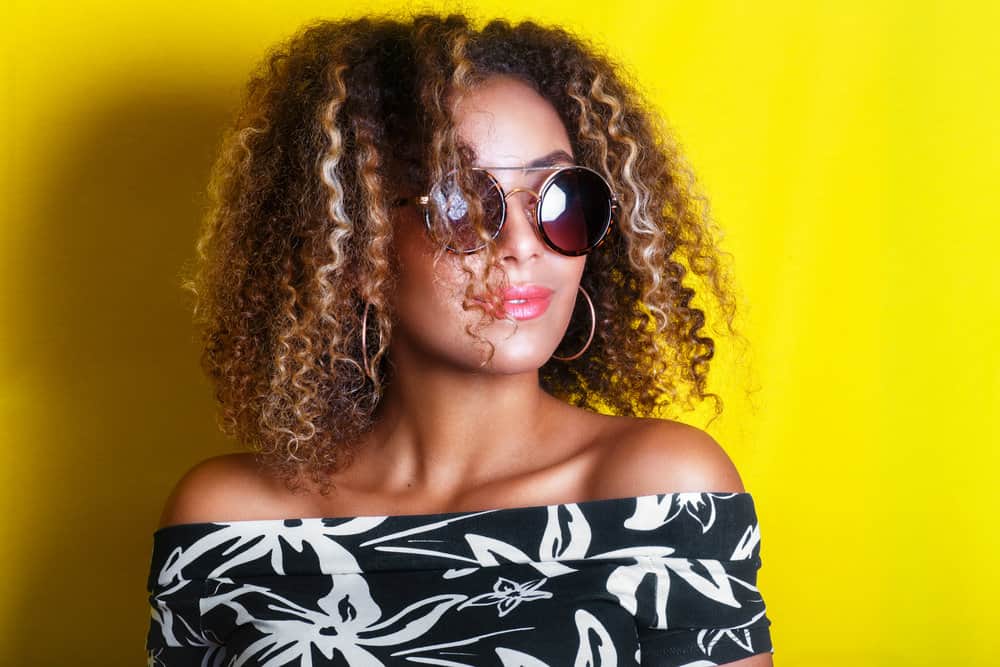 Foil Highlights
Foiling is a highlighting technique in which your stylist will color sections of hair and then wrap them in foil.
The foils trap body heat, which makes the lightener more effective. Because traditional foil highlights enhance the effects of your bleach/dye, they are more likely to damage your strands.
Cap Highlights
When you get cap highlights, the stylist will place a plastic cap with dozens of holes over your hair. Then, they'll pull out thin slivers of hair through the holes and lighten them.
Cap highlights are subtle and natural, although they can look like zebra stripes if done incorrectly. The cap that's used also creates a barrier between the color and your scalp, so they are typically safer for people who suffer from allergies or have sensitive skin.
Lowlights
The application process for lowlights is nearly identical to the one your stylist uses to give you highlights.
However, while highlights lighten your hair by a few shades, lowlights darken it. They can make your base color moderately darker or add depth and dimension to the all-over color.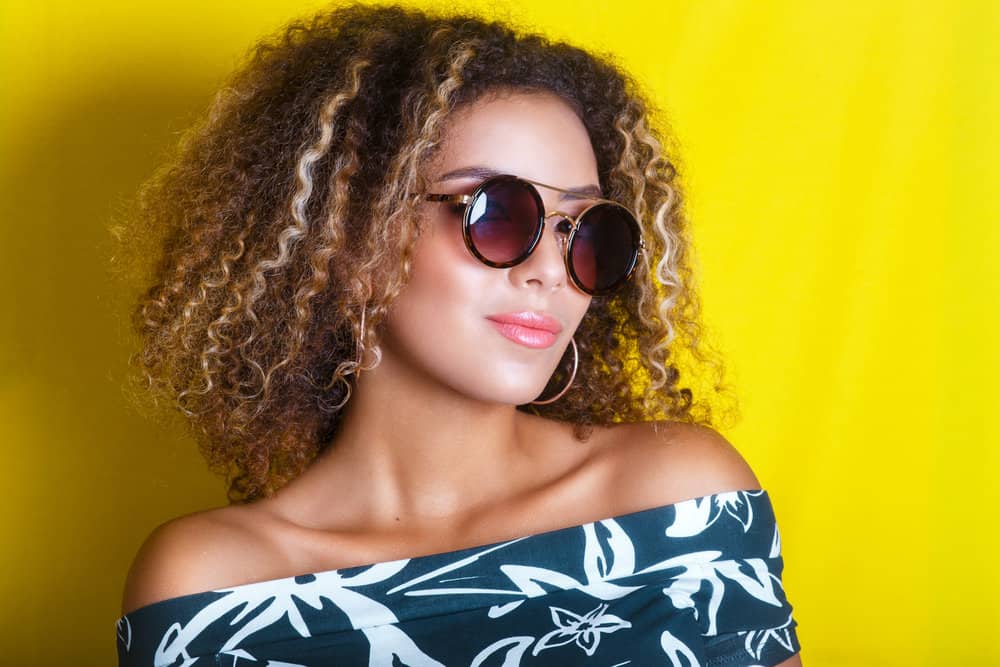 What Is Balayage?
Although the name sounds exotic, balayage is actually a type of highlighting technique. The word balayage comes from the French word "balayer," which means to sweep. This refers to the way in which balayage hair color is applied.
When you get balayage, your stylist will use a highlighting brush to paint color directly onto your hair. It creates a gradated, more natural-looking highlight that looks less stripy than traditional highlights.
While the technique might not look very complicated, it's surprisingly tricky to get it just right. Your stylist has to observe and understand your natural hair texture, its movement, and the way it flows.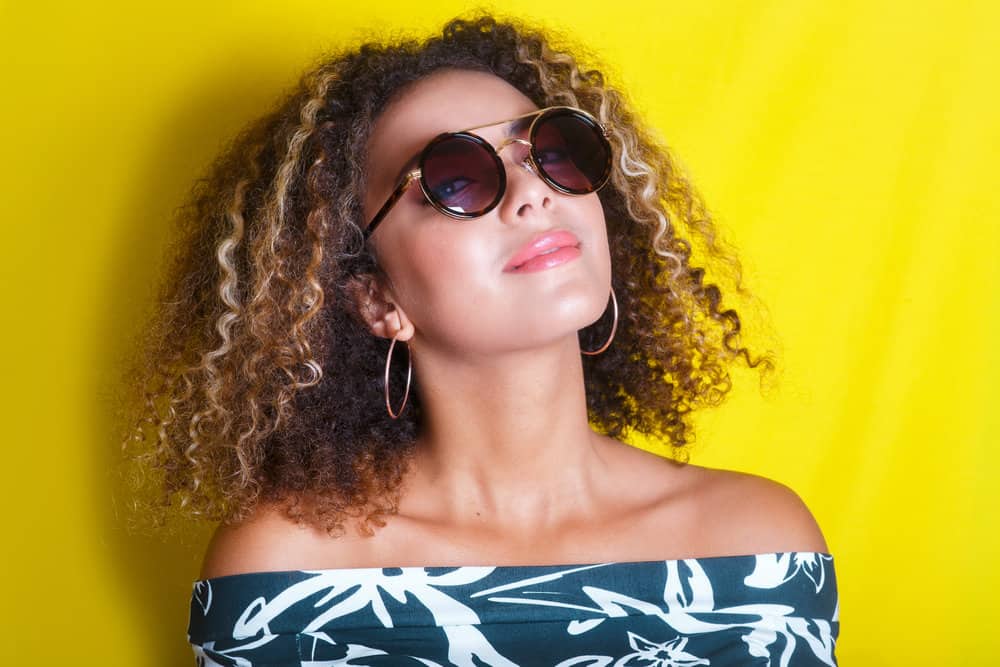 What Are The Different Types Of Balayage?
Balayage simply refers to how the color is applied. So naturally, it includes a variety of techniques, each of which can give you a completely different result. Here are some of the types of balayage highlights.
Full balayage – Full balayage is a comprehensive lightening technique in which your stylist will paint highlights throughout all of your hair. It creates a dramatic color change and is a great option for anyone who wants to lighten their overall hair color without a hefty maintenance requirement.
Partial balayage – When you get partial balayage, your stylist will strategically paint a small number of highlights on your hair to create a spotlight effect. Partial balayage gives your hair just a hint of lightness since your stylist is focusing their attention on just one or two small areas.
Reverse balayage – As you can tell by the name, reverse balayage is the opposite of balayage highlights. Instead of lightening your hair, your stylist will paint lowlights directly onto your strands. Reverse balayage is typically used to add dimension to blond locks and help you transition into a slightly darker shade.
Foilyage – Foils trap heat, which helps the lightener penetrate your strands more deeply. So while foilyage looks similar to regular balayage, your strands will be significantly lighter.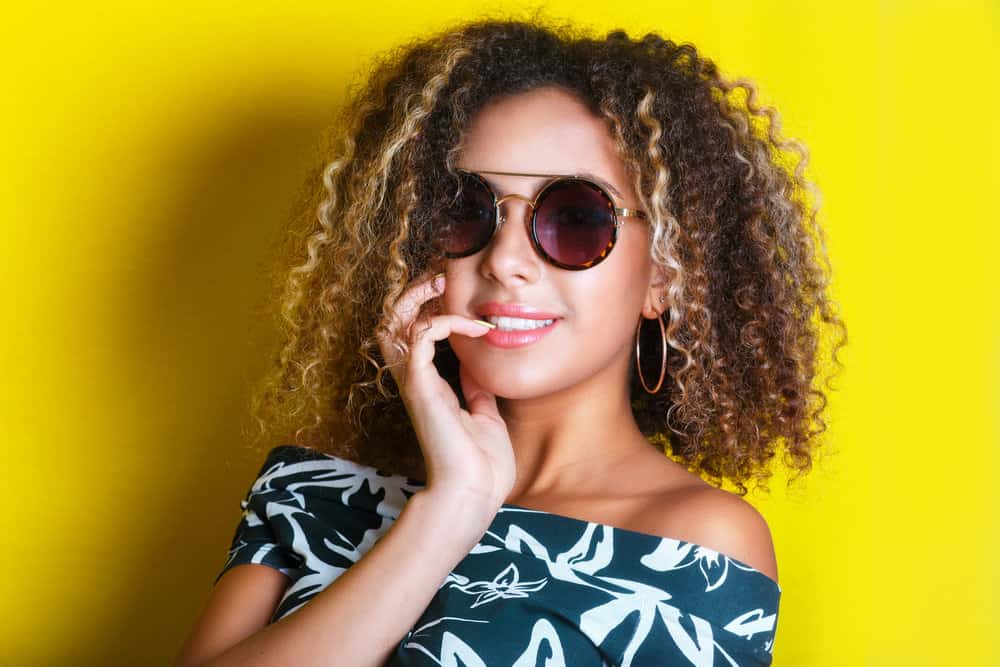 What's the Difference Between Balayage and Highlighting Hair?
While balayage and highlights are incredibly similar, they differ in how they're applied. Highlights almost always involve the use of foils, while balayage is exclusively a hand-painted technique.
Balayage creates more subtle results than traditional highlights and gives you a more natural glow. They typically start a few inches down from your roots, which helps blend the lighter shade into your natural hues.
On the other hand, highlights give you a more dramatic color change. They usually start at the roots and create more of a face-framing effect than balayage.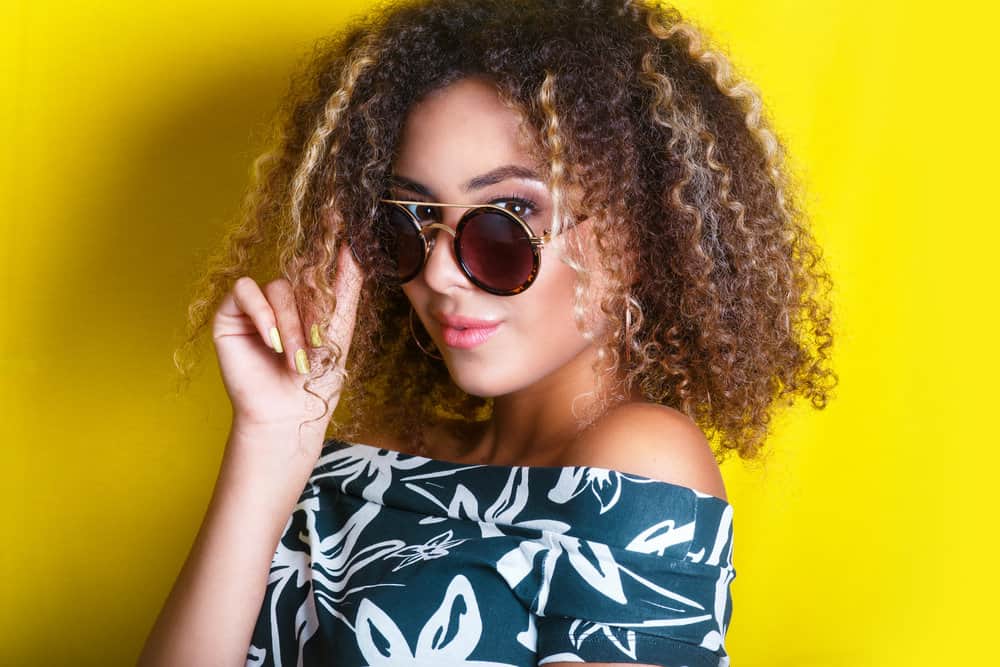 Which Lasts Longer – Balayage vs. Highlights?
One of the best things about balayage is that it's incredibly long-lasting. The balayage painting technique creates a soft transition between your base color and the highlights.
Because there's no line of demarcation, your natural color seamlessly blends into the lightened shade. That means your roots won't be as noticeable as they start to grow out.
While traditional highlights typically need a touchup within six to eight weeks, balayage can last for well over three or four months before you need a touch-up. Some people can even go for six months before getting their color refreshed!
Is Balayage Healthier Than Highlights?
Because balayage isn't traditionally done with foils, the technique generates less heat. Heat opens your hair's cuticles, so the chemicals from the lightener can better penetrate your strands.
While heat can help you achieve lighter shades, it can also lead to more severe damage. So depending on the specific technique you choose, balayage is much safer than traditional highlights.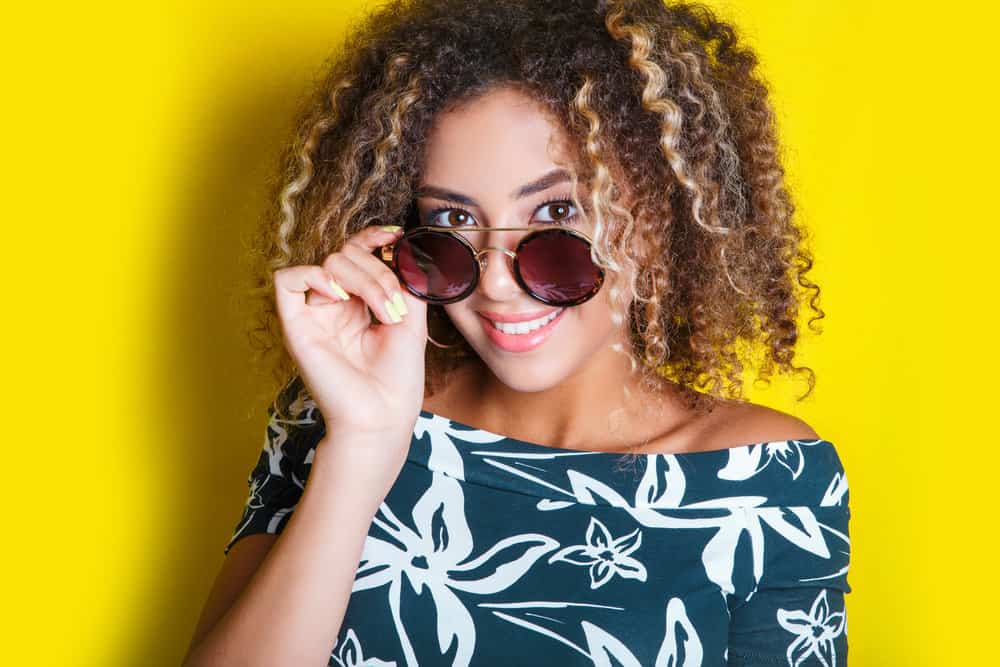 Is Balayage More Expensive Than Highlights?
Although individual stylist and salon prices vary, balayage is almost always more expensive than regular highlights. It's considered a luxury coloring technique and typically has a price tag to reflect that.
The balayage technique also requires more training and takes significantly longer than traditional highlights, which further adds to the high costs.
While highlights typically cost between $75 to $150, balayage prices range from $75 to $500. Keep in mind that these prices reflect the average.
Your color service may cost significantly more depending on factors like:
The amount of experience your stylist has.
Whether your salon is high-end or not.
The thickness and length of your hair.
The amount of hair you plan on getting colored.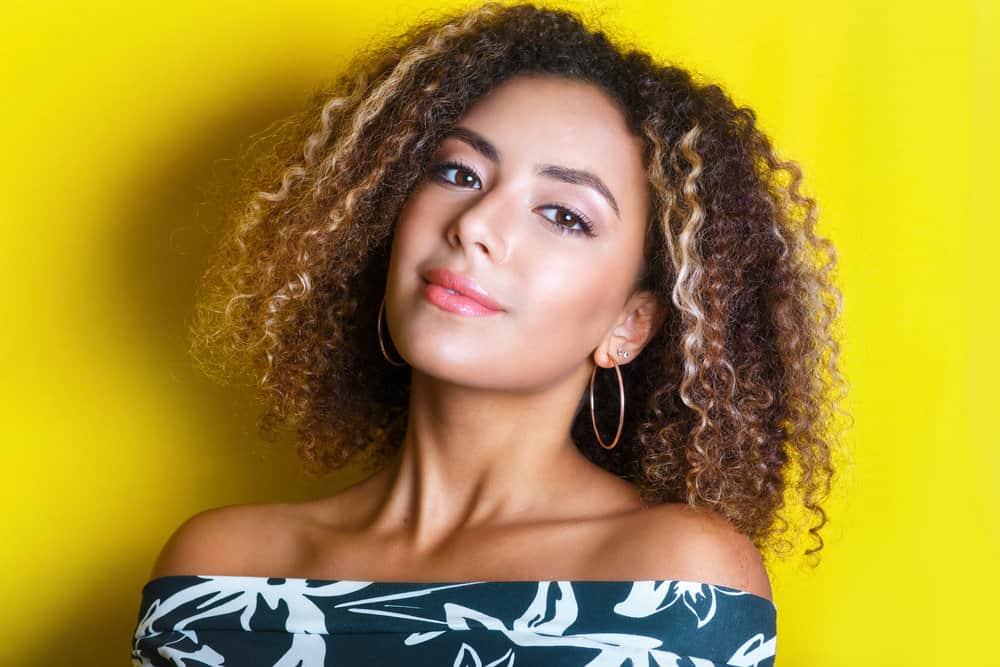 Is Balayage Worth the Money?
There's no doubt about it; balayage is one of the more costly hair coloring techniques. So naturally, you may be left wondering if it's worth the high price.
While this entirely depends on your preferences, we think it's fair to say that balayage is worth it. It's long-lasting, gorgeous, and much gentler on your strands than other highlighting techniques.
How to Prepare Your Hair for Balayage or Highlights
101: Learning the Basics of Balayage | Kenra Color
Despite all the differences, both highlights and balayage involve lightening your hair with potentially damaging lighteners.
Taking the proper precautions before your appointment will improve your chances of ending up with stunning color results, keeping your strands healthy, and ensuring you get your money's worth.
Here's how to prepare your hair for balayage and highlights:
Go to the Salon With Unwashed Hair
While you shouldn't head to your appointment with filthy hair, it is a good idea to go with unwashed strands. Ideally, you should not wash your hair for a day or two before your color service.
That gives your natural scalp oils enough time to coat your strands and create a protective layer. In addition to keeping your scalp safe, a little oil buildup will help ensure your color comes out evenly and doesn't damage your hair in the process.
Bring a Few Reference Photos
Although it's easy to overlook, providing your stylist with reference photos can go a long way in ensuring you leave the salon satisfied.
Picture references take all the guesswork out of things and give your stylist a clear understanding of the look you're after. Even if you don't know the name of specific colors, techniques, or placements, your stylist will have a visual example to base their work on.
Pamper Your Strands
Regardless of the technique you use, lightening your hair can cause severe structural damage. So in the weeks leading up to your appointment, use plenty of strengthening and hydrating hair treatments.
Healthy hair also takes color better, so pampering your strands can give you better-looking results.
Get Your Haircut Before Your Service
If you plan on getting an inch or more taken off your hair, go ahead and get your hair cut before they apply color.
That way, your stylist will have a better idea of how to apply your highlights and can help ensure the placement works with your new cut. Since some salons charge more for long or thick hair, it might even save you money!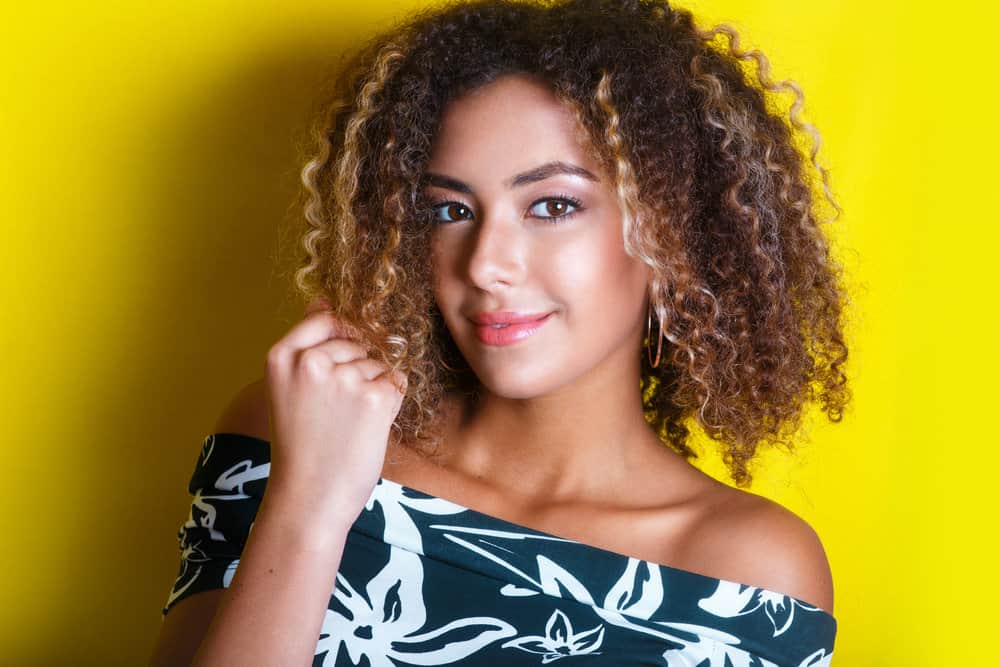 How to Care For Your Hair After Balayage or Highlights
The way you care for your hair after your coloring service will dramatically affect the longevity and vibrancy of your highlights and balayage. Here are some tips on how to best care for your hair after highlights or any other color services.
HOW TO MAINTAIN BALAYAGE HAIR | Favorite Products & Mini Hair Transformation | THEGLOWINGMETHOD
Wash Your Hair Less Often
One of the most important things you can do after getting your hair colored is cut down on how often you wash your hair. Washing, specifically shampooing, strips your hair of moisture and can cause your color to fade quickly.
To prevent this, try to add an extra day or two between washes, and only shampoo your hair as much as absolutely necessary. If you need a touch-up between wash days, try washing your hair with a cleansing conditioner or co-wash instead.
Protect Your Strands From Environmental Exposure
Things like sunlight, salt water, air pollution, and chlorine can fade your hair and leave it looking dry and crunchy. So before you head outside, take a few precautions to protect the integrity of your new highlights. You can:
Wear a hat, scarf, or swim cap.
Apply a UV filter or sunblock to your hair.
Coat your hair with conditioner before swimming in salty or chlorinated water.
Put your hair into braids, buns, or twists so fewer strands are exposed.
Switch to Color-Safe Formulas
If you plan on getting your hair colored, make sure the products you use to style and care for your strands are labeled color-safe.
Color-safe products are specifically formulated for colored hair to minimize fading. Some even contain small amounts of color-boosting pigments to keep your hair looking vibrant.
Cut Down on Heat
Because heat opens your hair cuticles, it creates openings that lead to dye bleeding and fading. And this isn't just limited to hot tools like flat irons and blow dryers. Even washing your hair with hot water will speed up fading.
While avoiding heat completely is best, there are small changes you can take to minimize its effects on your color. Keep heat tools on a lower temperature setting, and use a heat-protecting serum before you use heat on your strands.
Moisturize Your Hair Regularly
Without a doubt, healthy hair looks better and retains color more efficiently than dry or damaged strands. So after your color service, make sure your hair has all of the moisture it needs.
You can do this by giving yourself weekly deep conditioning treatments.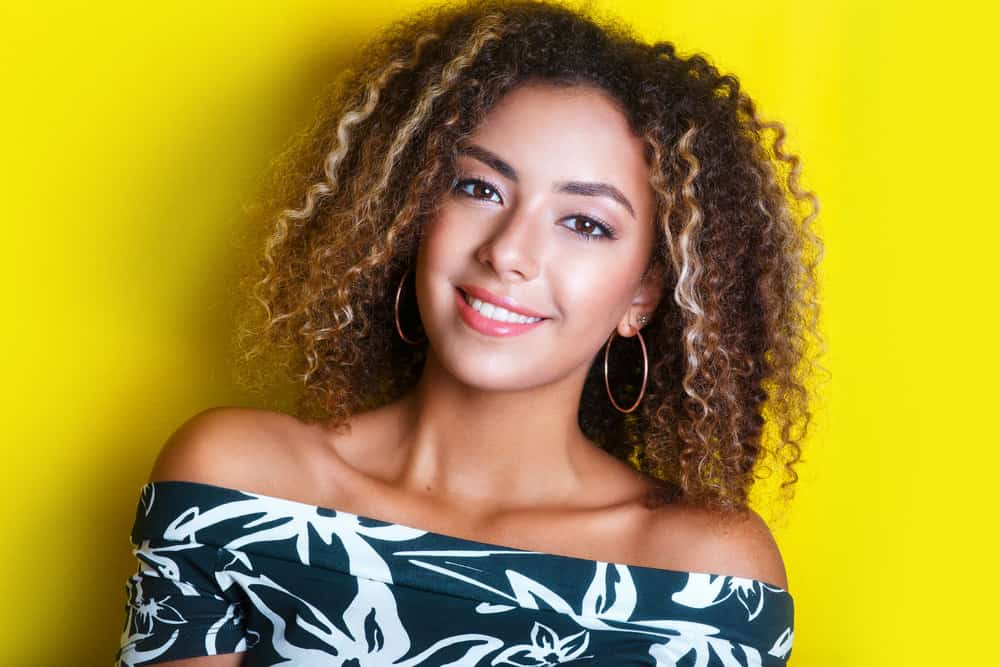 Pros and Cons of Balayage
Although balayage is a form of highlights, some key differences give it an edge over traditional highlights. Similarly, there are some scenarios where highlights are the better choice. We'll illustrate these differences by diving into the best and worst things about balayage.
Pros
This technique creates the most natural-looking highlights.
Balayage is lower maintenance and requires less upkeep.
You are less likely to suffer from chemical damage after getting balayage.
Cons
Balayage is significantly more expensive than other types of highlights.
It's not as effective on hair that has previously been colored.
The balayage technique doesn't generate as much heat, making it more likely to leave your strands looking brassy.
Balayage takes much longer to complete than other types of highlights.
Finding a stylist with experience in balayage can be challenging, depending on your location.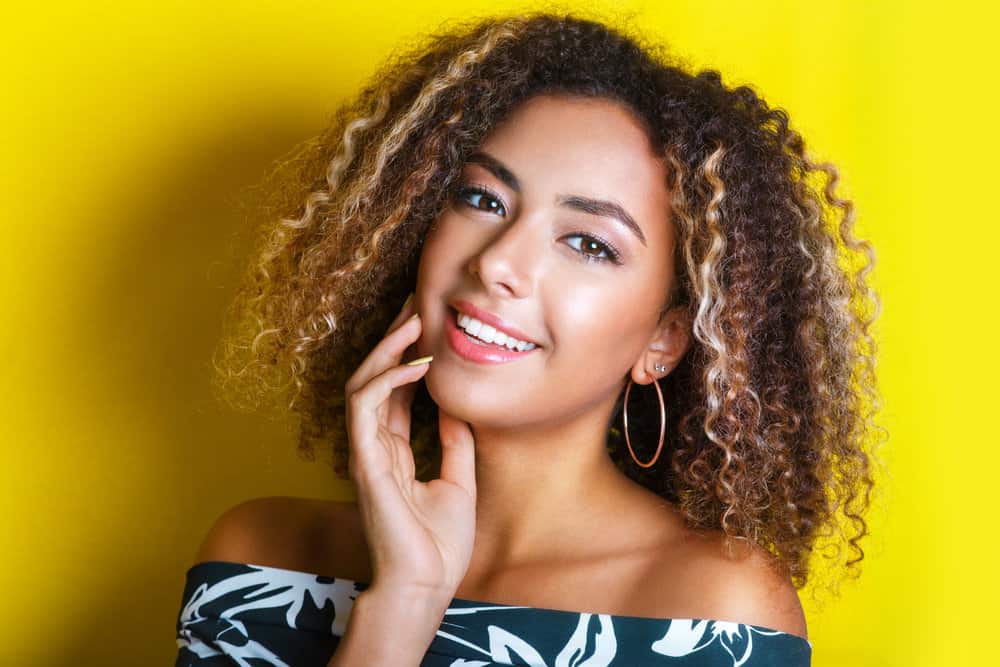 Pros and Cons of Highlights
Still not sure whether highlights are right for you? Like balayage, there are a few things you need to consider before you schedule your hair appointment.
So in this section, we'll weigh out the pros and cons to help you decide.
Pros
Highlights are more cost-effective than balayage.
Highlights are better at covering grays hair than balayage is.
It's easier to find a stylist that is well-trained in doing highlights since it's not a specialized technique.
Highlights don't take as long to complete as balayage.
Foil highlights can be layered over other hair color types, like demi-permanent dyes, semi-permanent dyes, and henna.
Cons
Highlights are higher maintenance than balayage.
Depending on the types of highlights you get, they may not look very natural.
They can look chunky or stripy if not placed correctly.
Highlights are more likely to damage your hair and lead to severe dryness and breakage.
You'll have a clear line of demarcation once your hair starts to grow out.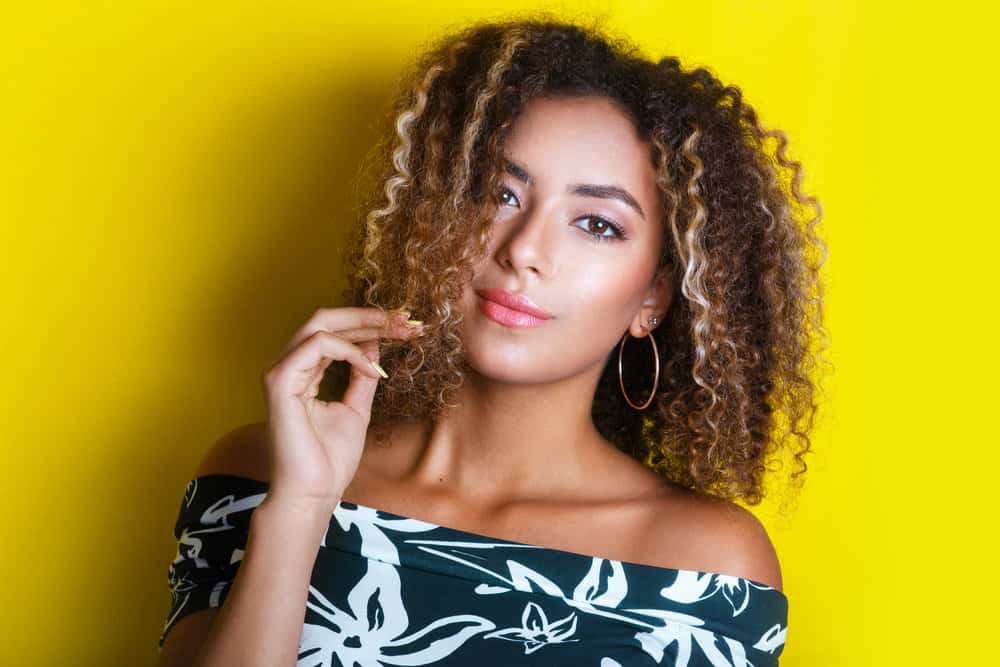 Should You Get Highlights or Balayage?
Whether you get balayage or highlights is entirely up to you and your personal preferences. However, there are a few instances where balayage is the better choice.
Balayage looks more natural, is easier to maintain, and is gentler on your strands.
If that sounds appealing to you, balayage is the way to go. On the other hand, you should opt for highlights if you're after a dramatic color change, want to save money or have your heart set on a specific hair highlighting trend or method.
We hope that this article has clearly outlined the differences between highlights and balayage and has made it easy for you to choose which one is best for you.
Remember to put the health of your hair first and choose a hairstylist that has experience working with natural hair. We wish you the best of luck as you try out a new hair hue!