The hair typing system can be a source of confusion for many people, especially those with kinky or coily hair. Two of the most commonly confused hair types are 4B and 4C.
While these two textures may look similar at first glance, when we compare 4B vs. 4C hair, there are some glaring differences between the two that can dramatically impact your styling and haircare routine.
So if you're wondering what those differences are and what they mean for your hair, just read on! Today, we'll take a closer look at 4B and 4C hair and how they compare to each other. Let's jump right in!
What Is 4B Hair?
Type 4B hair is one of the most common hair textures for black women. The name 4B comes from the Andre Walker Hair Typing System, which is a classification designed to categorize each hair type based on its texture and curl pattern.
This system assigns a number to each hair type, with 1 representing straight hair, 2 for wavy hair, 3 for curly hair, and 4 for kinky or coily hair. Next, each hair type is further divided into subcategories that are identified by letters A, B, and C.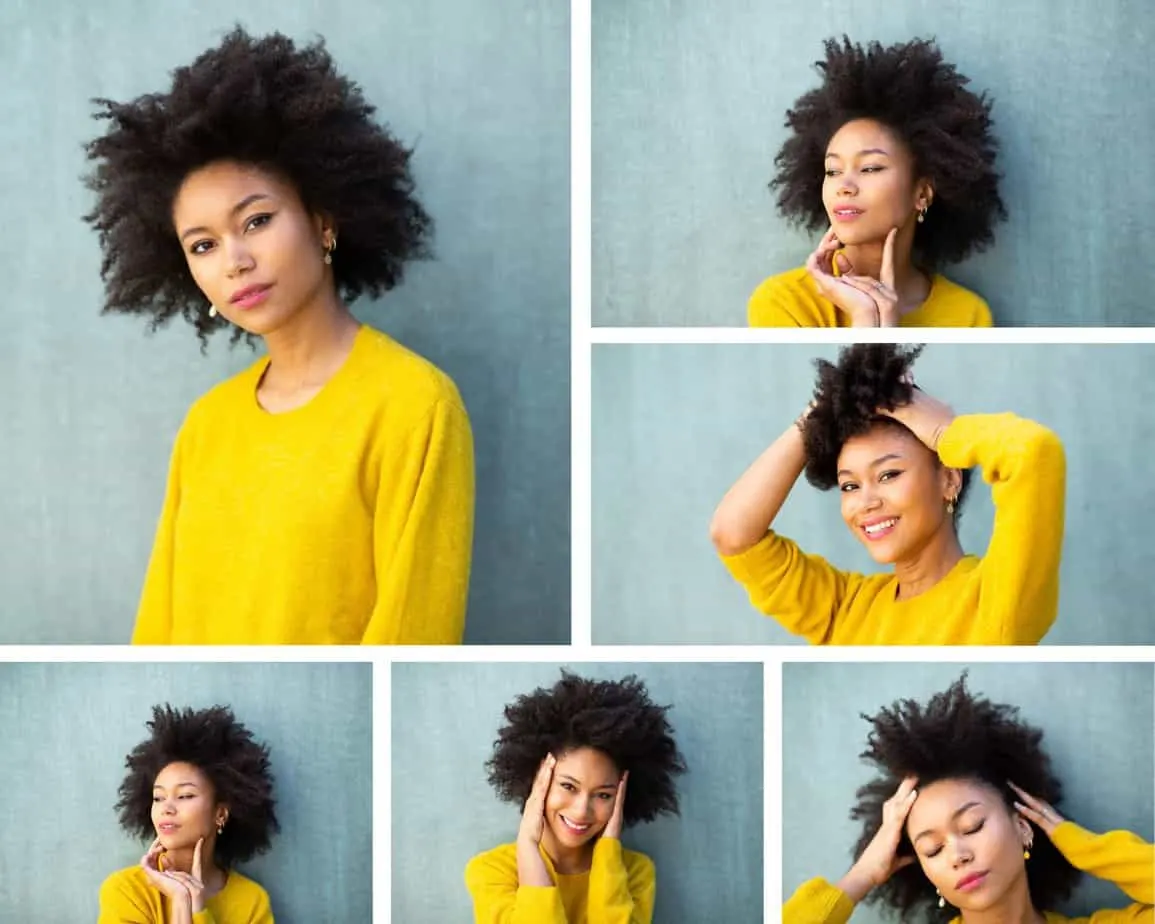 Subtype A indicates a looser curl pattern, B represents a tighter curl pattern, and C denotes the tightest curls. 4B hair is characterized by tight, "Z"-shaped coils that have a less defined curl pattern than type 4A hair.
While type 4B hair can be highly voluminous and have a lot of shrinkage, it also tends to be fragile and prone to breakage due to its tightly coiled nature. Type 4B hair is also highly susceptible to dryness, as the natural oils produced by the scalp have a difficult time traveling down the hair shaft.
What Is 4C Hair?
Like 4B hair, 4C hair is a hair type listed under the Andre Walker Hair Typing System. Type 4C hair is a hair type that is mainly characterized by its tightly coiled curls.
It is considered the most fragile and delicate hair type, with tight coils that form small or barely defined ringlets. 4C strands are tightly coiled, although they lack a cohesive curl pattern when dry.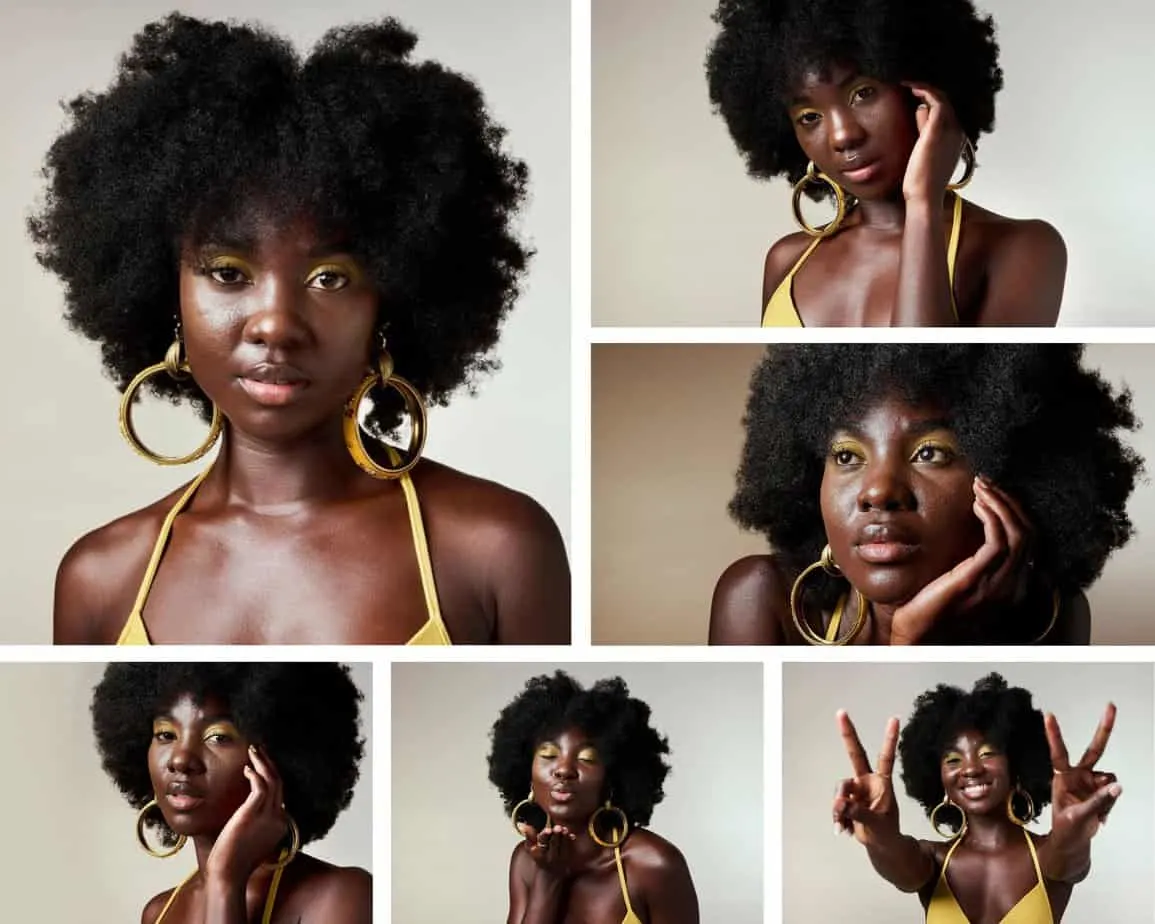 However, it's not uncommon to see "Z" and "S" shaped curls, particularly when the hair is wet. Because of its tightly coiled texture, type 4C hair has a low natural sheen and may feel rough or wiry to the touch.
4C hair can be any density, but typically, the strands are densely packed together. Due to those characteristics, 4C hair is often regarded as the most fragile and dryness-prone hair type.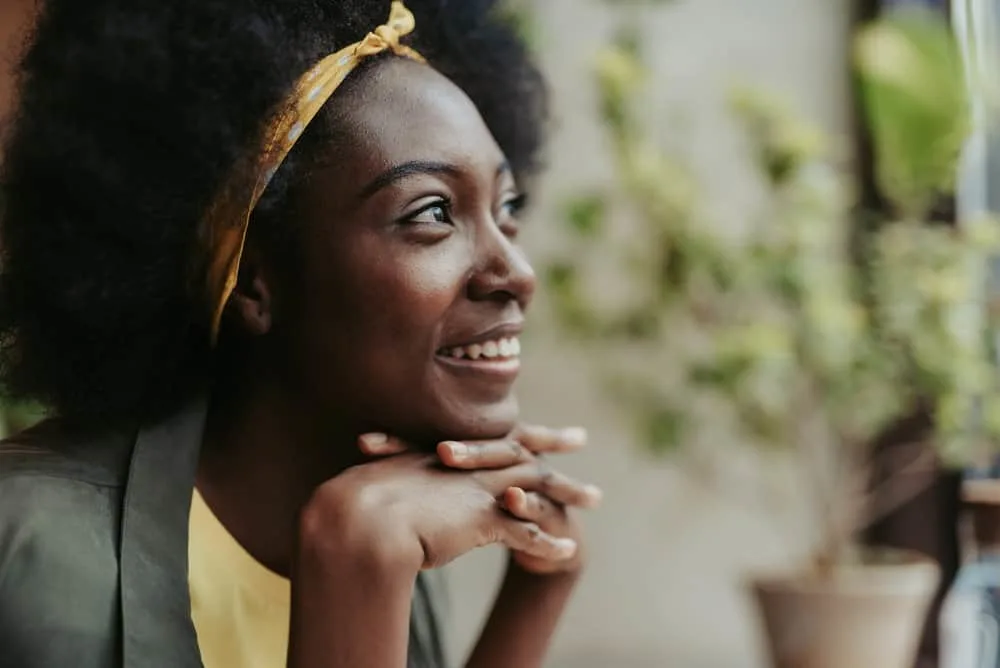 What Is the Difference Between 4B and 4C Hair?
With so many similarities, it's easy to get 4B and 4C hair confused with each other. Nonetheless, each hair type has unique needs. So in this section, we'll break down some of the major differences between types 4B and 4C hair.
| | | |
| --- | --- | --- |
| Characteristics | 4B Hair Type | 4C Hair Type |
| Curl Pattern | Tight, "Z"-shaped coils | Tightly coiled curls |
| Curl Definition | More defined | Less defined |
| Shrinkage | Moderate | Very high, up to 90%+ |
| Fragility | Less fragile | More fragile, brittle |
| Dryness | Moderate | More prone |
| Oil Distribution/Spread | Difficult, but better | Most difficult, weakest |
| Moisture Retention | Better overall | Less overall |
4B vs. 4C Hair Types: Differences and Characteristics
They have different curl patterns – 4B kinks and coils have considerably more definition than 4C strands. 4C hair, by comparison, is composed of tighter coils overall, but they appear less defined.
4C has more shrinkage – While both 4B and 4C hair have shrinkage, type 4C typically has the most out of all the hair types. It can shrink to as little as 10 percent of its total length! That means that even if your hair is 20 inches long, it can appear as little as 2 inches in its naturally shrunken state.
4C hair is weaker and more brittle – Due to 4C hair's tightly coiled structure, your natural scalp oils have a hard time traveling down your strands. As a result, it's much more fragile than 4B hair.
4B hair typically has better moisture retention – Because 4B and 4C hair are kinky or coily, both can have issues with moisture retention. However, 4C hair is typically drier than 4B and requires more topical hydration.
Note: Most, if not all, of us, have more than one hair texture. So, it's possible that you have both 4B and 4C hair. In that case, you'd need to cater to both hair types.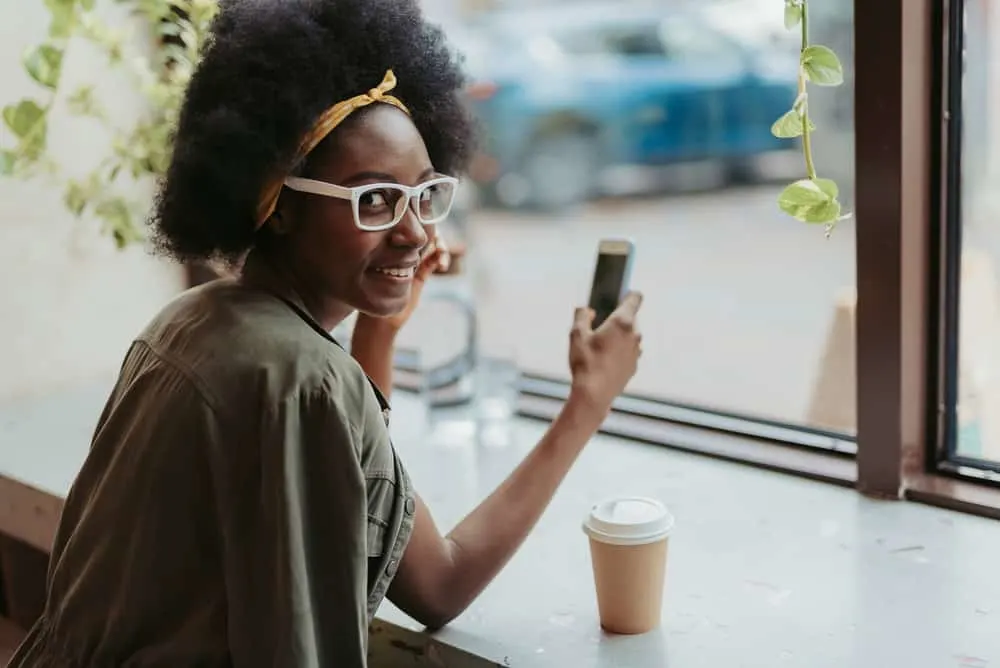 Best Products for 4C and 4B Hair Types
You now have a pretty good idea of whether you have 4B or 4C hair. Your next step is to figure out which products work for you and your strands. Don't know where to start? Here are some of our favorite products for both 4B and 4C hair.
Mielle Organics Babassu & Mint Deep Conditioner
This invigorating deep conditioner deeply conditions and hydrates dry 4B and 4C hair. It's packed with an impressive variety of nourishing ingredients, including babassu oil, mint, coconut, amino acids, rosemary, and lavender oil.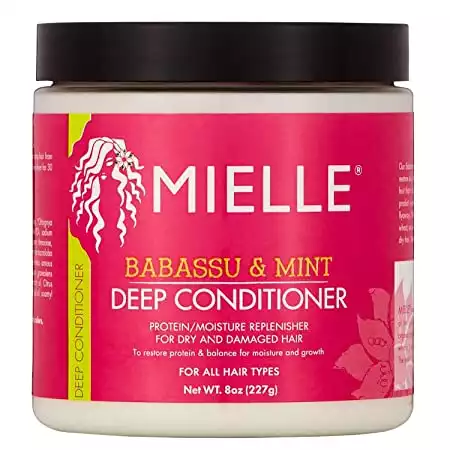 With regular use, Mielle Organics Babassu & Mint Deep Conditioner can restore your hair's moisture balance and strengthen the strands, leaving them soft, shiny, and easy to manage. And since Mielle Organics is a clean line, you don't have to worry about any potentially harmful additives like sulfates, parabens, or mineral oil.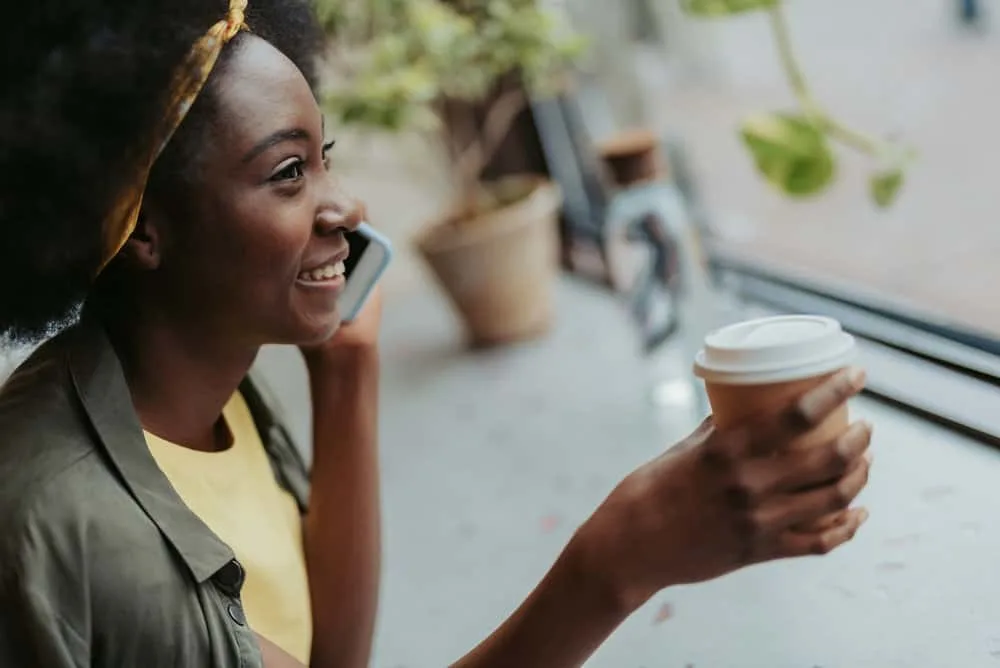 tgin Miracle RepaiRx Curl Protein Reconstructor
The Miracle Repairx Reconstructor is a protein-rich hair treatment designed to strengthen and repair damaged or fragile hair. It is formulated with natural ingredients like keratin, avocado oil, and honey, which help to nourish and moisturize your hair.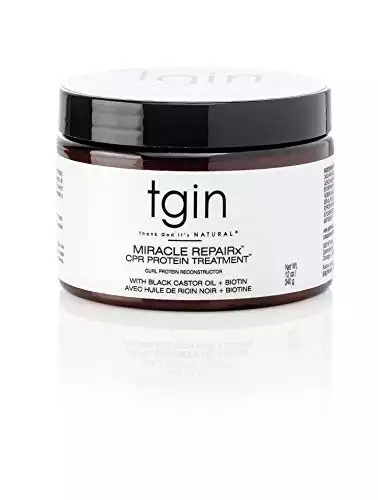 Whether you use this product as a weekly deep conditioning treatment or a quick repair solution for damaged hair, tgin's reconstructor can leave your 4B or 4C curls with better shine, elasticity, and resilience.
Olaplex Hair Perfector No 3
4B and 4C hair are considered two of the most fragile hair types due to their zig-zagging curls and coils. So to keep them strong, you'll have to use plenty of fortifying products. And that's exactly where Olaplex comes in!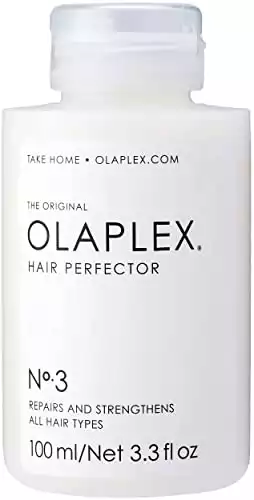 Olaplex No. 3 has a unique combination of ingredients that work to repair hair on a molecular level. This proprietary blend leaves your hair feeling soft, smooth, and significantly more resilient. And since it's one of the few reconstructors without protein, you won't have to worry about developing protein overload.
Related Articles: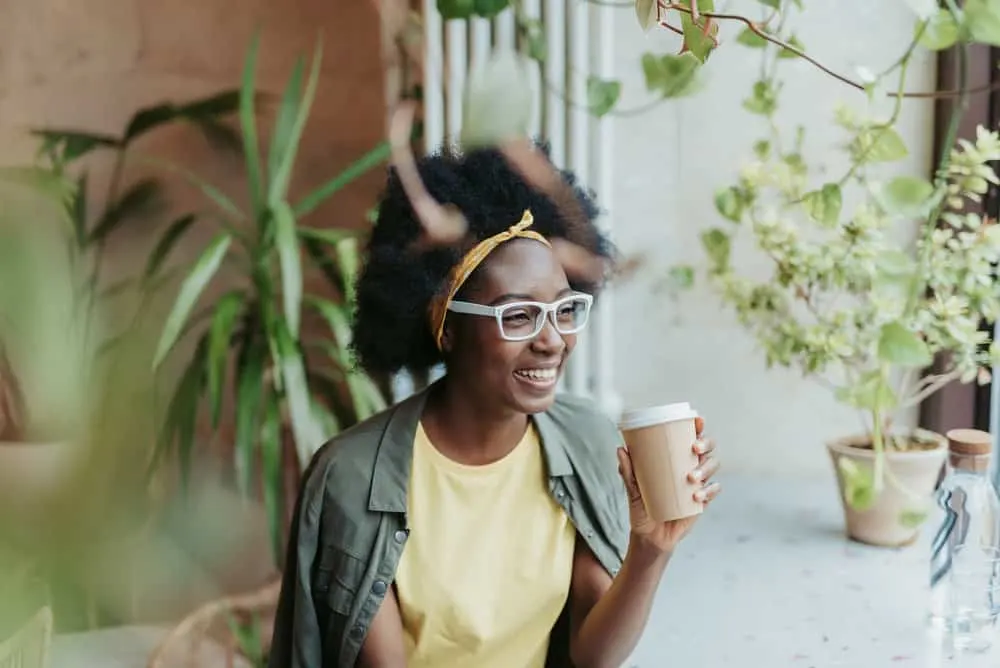 Design Essentials Honey Creme Conditioning Shampoo
If you have 4B or 4C hair, you'll have to be careful with washing it. Normal shampoos can strip away your hair's natural oils and leave it fragile and exposed.
Luckily, the Design Essentials Natural Almond and Avocado Moisturizing and Detangling Sulfate-Free Shampoo is a gentle and hydrating shampoo that cleanses your hair and scalp without stripping them.

It's powered by deeply nourishing botanicals like almonds, avocado, and honey, which help to moisturize and detangle your strands. This shampoo also locks in moisture, so you can get a head start on moisturizing your curls.
Aunt Jackie's Flaxseed Recipes Seal It Up
Do your 4B or 4C curls struggle with moisture retention? One of the best ways to ensure that your strands stay hydrated is to seal the moisture into your hair. And that's precisely what Aunt Jackie's Seal It Up does!
It's enriched with wholesome flaxseed, shea, and avocado oils that hydrate and strengthen your curls while improving manageability.
They also lock in moisture, so your hair stays moisturized for days rather than hours. With regular use, you should see a noticeable improvement in your hair's health, texture, and shine.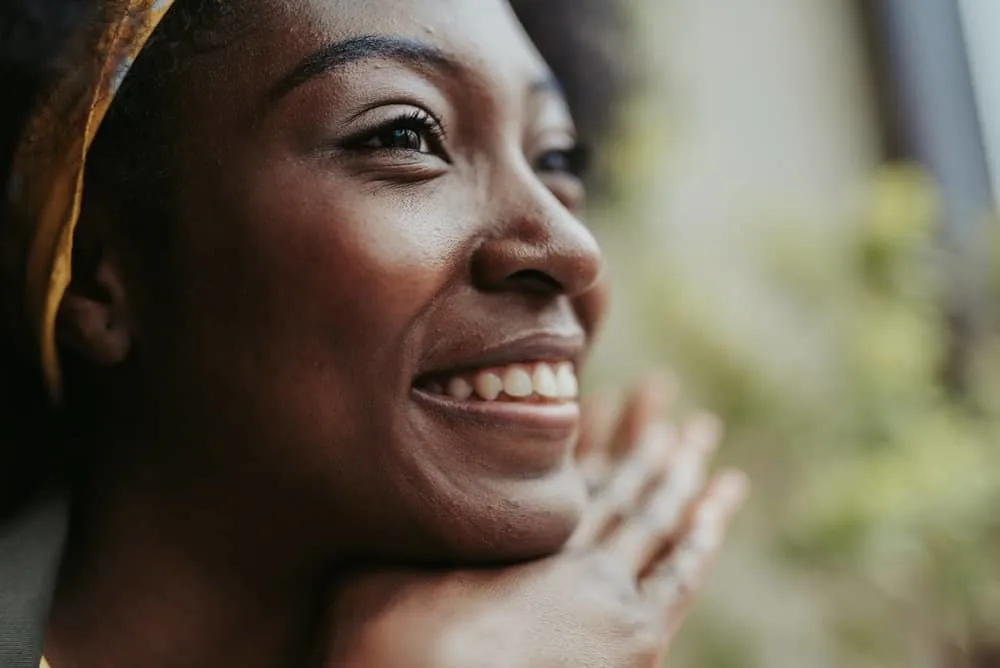 So there you have it! Although both 4B and 4C hair have similar characteristics, they are unique. And understanding these subtle differences can help you develop a better hair care routine and ensure your kinks and coils get the specialized attention they need.
By properly caring for your specific hair type, you can achieve healthy, beautiful, and thriving hair. We hope the info we've gone over today helps you do just that!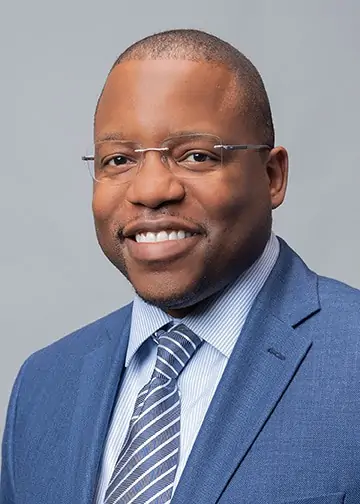 Kenneth Byrd, with a BS in Accounting and Management Information Systems and an MBA from the University of Alabama at Birmingham, has over 15 years of experience and is a recognized authority in hair care. Co-founder of Curl Centric® and Natural Hair Box, Kenneth has dedicated himself to promoting ethical and scientifically-backed hair care practices. Rigorous editorial guidelines, industry recognitions, and features in numerous media outlets evidence his expertise. Kenneth's commitment to transparency, quality, and empowerment has positioned him as a trusted voice in the field, empowering readers to confidently embrace their natural beauty.