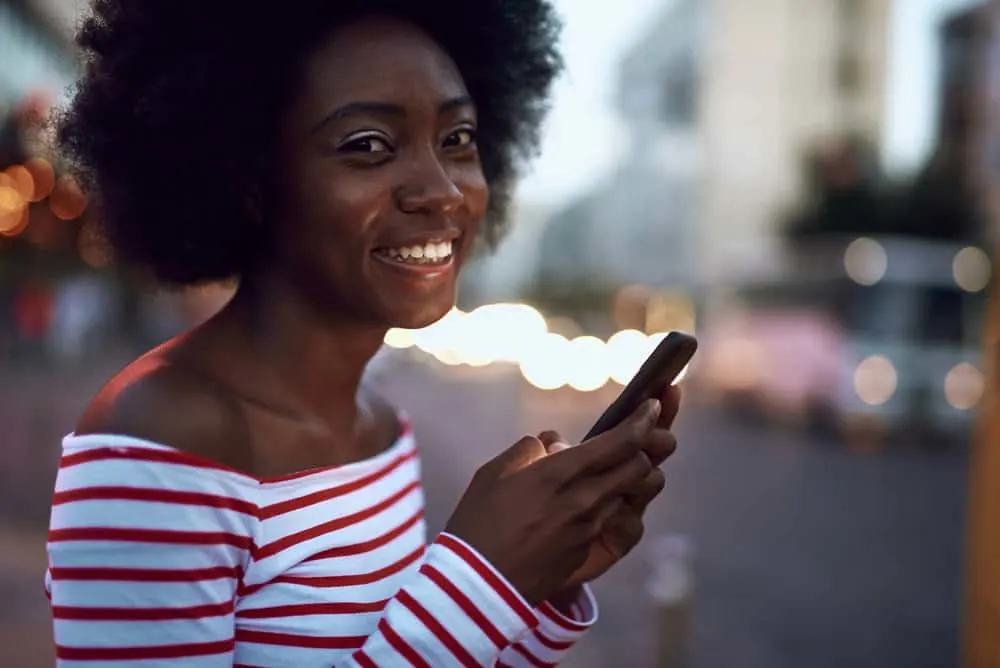 Because of its tight coils and kinky texture, 4C hair is notoriously dry and breakage-prone. One solution that has gained popularity in recent years is co-washing, but is it really the best way to cleanse 4C hair? Is co-washing 4C hair recommended?
To find out the answer to that and much more, just read on!
This article will explore the benefits and drawbacks of co-washing 4C hair. Then, we'll give you plenty of tips on incorporating this technique into your haircare routine. So what are you waiting for? Let's jump right in!
What Is Co-washing?
​​Co-washing, short for conditioner washing, is an alternative method of washing your hair. Instead of shampooing your strands like usual, a co-wash switches out traditional shampoo for a gentle, cleansing conditioner.
The main benefit of co-washing is that it cleanses the hair without stripping it of its natural oils. That can help keep your hair healthy and moisturized and prevent things like breakage, dryness, and single-strand knots.
Co-washing is particularly popular among people with curly, coily, and kinky hair textures, which tend to be more breakage and dryness prone.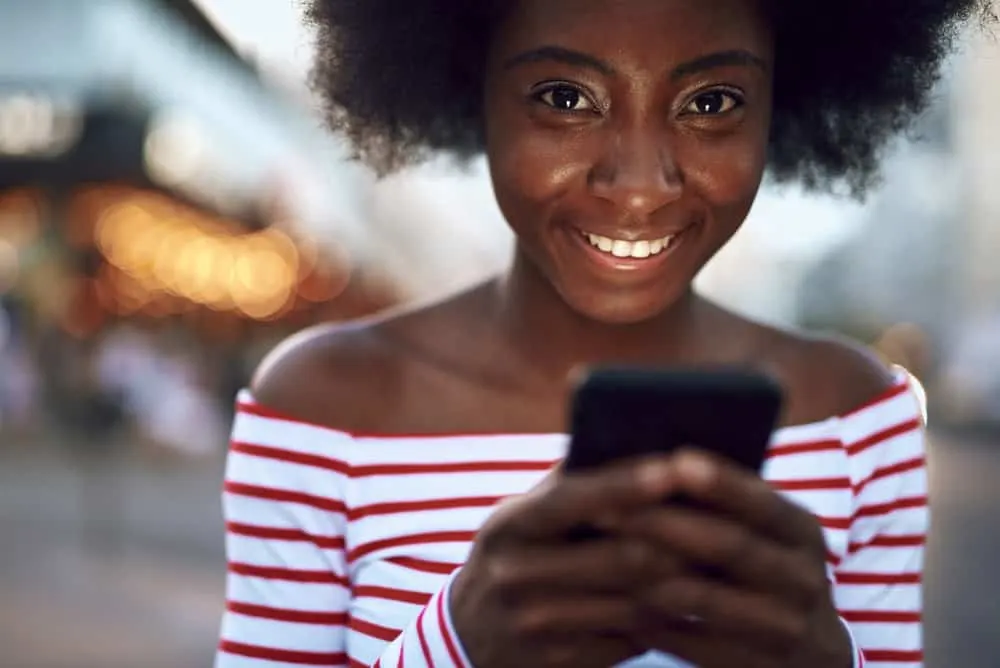 How to Co-wash 4C Hair
Are you thinking about trying out the co-washing method? Before you start, there are a few things we'd like you to keep in mind. So below, we'll break down all the information you'll need to co-wash your hair like a pro.
EVERYTHING YOU NEED TO KNOW ABOUT COWASHING NATURAL HAIR
Saturate Your Hair With Warm Water
Before co-washing your hair, saturate your hair with warm water. The warm water will help loosen dirt and debris and open your cuticles slightly, so your co-wash gives you a deeper clean. 4C hair can be very dense, so make sure you lift and separate the strands to ensure the water seeps all the way through.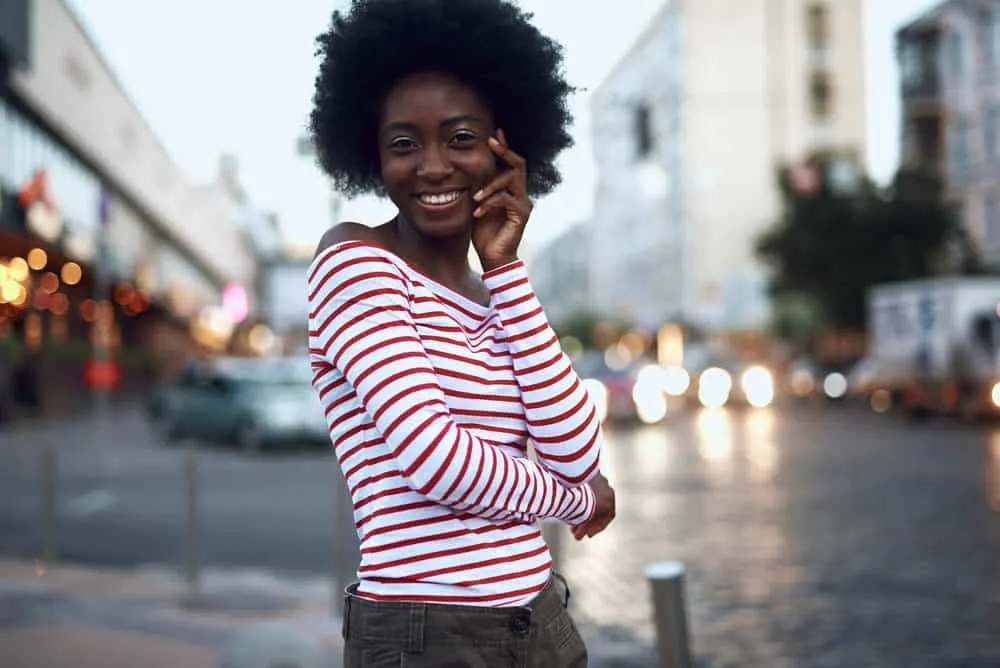 Apply a Cleansing Conditioner to Your Hair
Once your hair is thoroughly saturated, apply a generous amount of co-wash or cleansing conditioner to your strands. Focus your attention on the ends and middles of your hair. While it's safe to co-wash your scalp, too much can contribute to buildup.
Gently massage the co-wash into your hair and scalp for at least five minutes. When you finish, let the co-wash sit for a few minutes so all those nourishing ingredients sink into your hair.
Rinse Well With Cool Water
After a few minutes have passed, rinse your hair thoroughly with warm water. You'll want to ensure that all of the co-wash is removed, so this step may take a few minutes.
Although conditioning your hair after a co-wash isn't necessary, 4C hair can benefit from the extra moisture. So if your hair is particularly dry or damaged, follow up the co-wash with a nourishing hair mask or deep conditioner.
Related Article: How to Use Deep Conditioner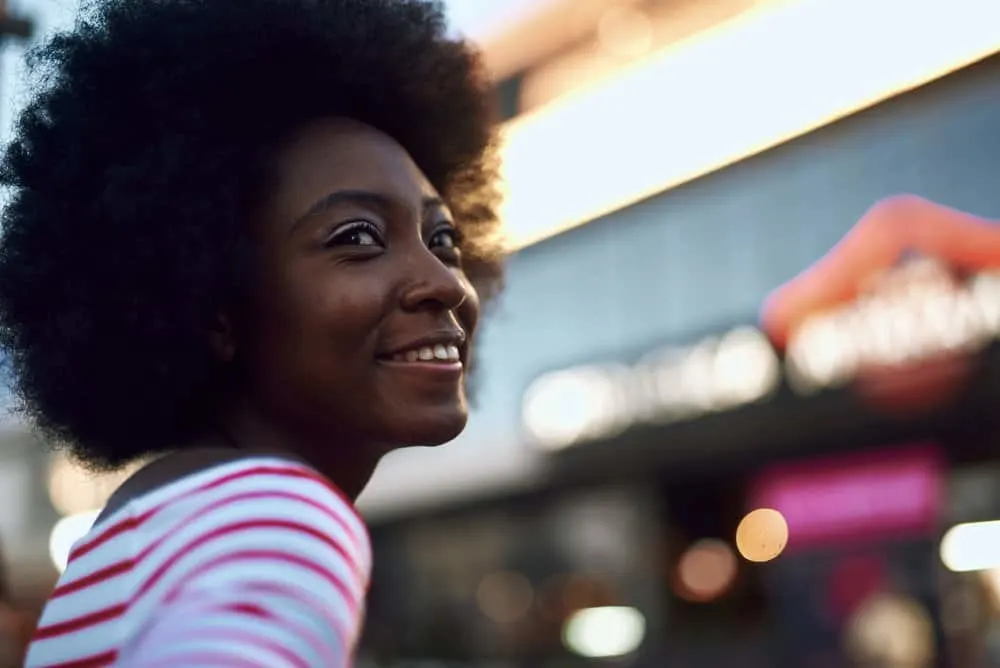 How Often Should You Co-wash 4C Hair?
The frequency at which you should co-wash your hair depends on a variety of factors, including your specific hair, lifestyle, and styling routine. Some people with 4C hair can co-wash their hair three to four times a week, while others would benefit from doing it once a week or less.
When trying to determine how often you should co-wash your hair, it's essential to pay attention to how your strands respond.
If they're starting to feel greasy, limp, or weighed down, try reducing the frequency of your co-washes. Conversely, hair that is dry, brittle, or extremely tangled may benefit from more frequent co-washes.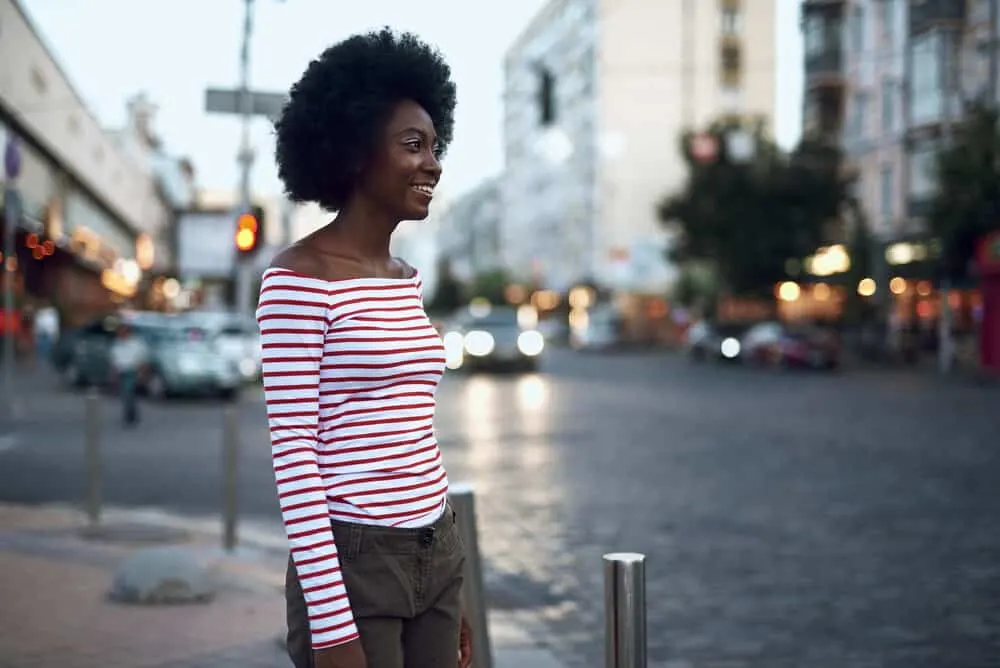 Is Co-washing Good for 4C Hair?
Co-washing can be highly beneficial for 4C hair. Instead of stripping away the natural oils and sebum that your scalp produces, co-washing helps distribute them down the length of your strands.
That both nourishes your hair and helps encourage moisture retention.
However, a key point to remember is that co-washing should not be the only method you use to cleanse your 4C hair. Because conditioner isn't as effective as shampoo, co-washing can cause product build-up to accumulate on your scalp and hair strands.
So we recommend alternating between co-washing and using a clarifying shampoo to ensure that both your hair and scalp remain clean, dandruff-free, and healthy.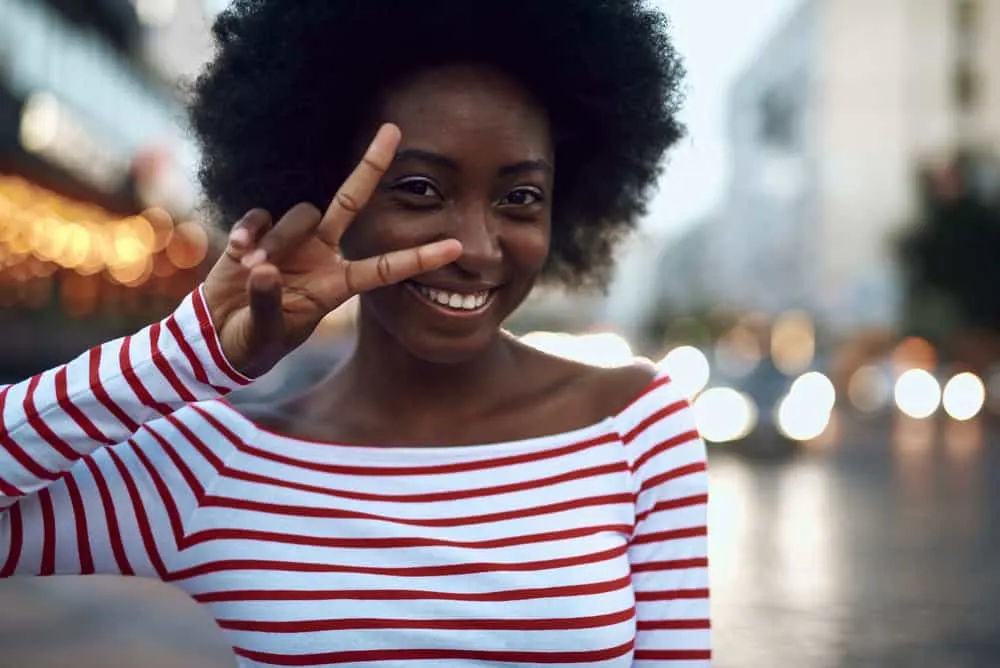 Pros and Cons of Co-washing 4C Hair
Are you still on the fence about giving co-washing a try? The more information you have, the better you'll be able to judge whether it's the right method for you. So in this section, we'll break down the various pros and cons of co-washing 4C hair.
Pros
Co-washing is much gentler on your hair than regular washing.
It can enhance your natural curl pattern.
Regular co-washes can help your hair hold on to moisture.
Co-washing can reduce tangles, breakage, and single-strand knots.
Cons
Co-washing can lead to product buildup on both your hair and scalp.
It can make your hair greasy and difficult to style.
Conditioner doesn't clean your hair and scalp as thoroughly as shampoo.
Co-washing may lead to scalp issues like dandruff, itching, and irritation when done incorrectly.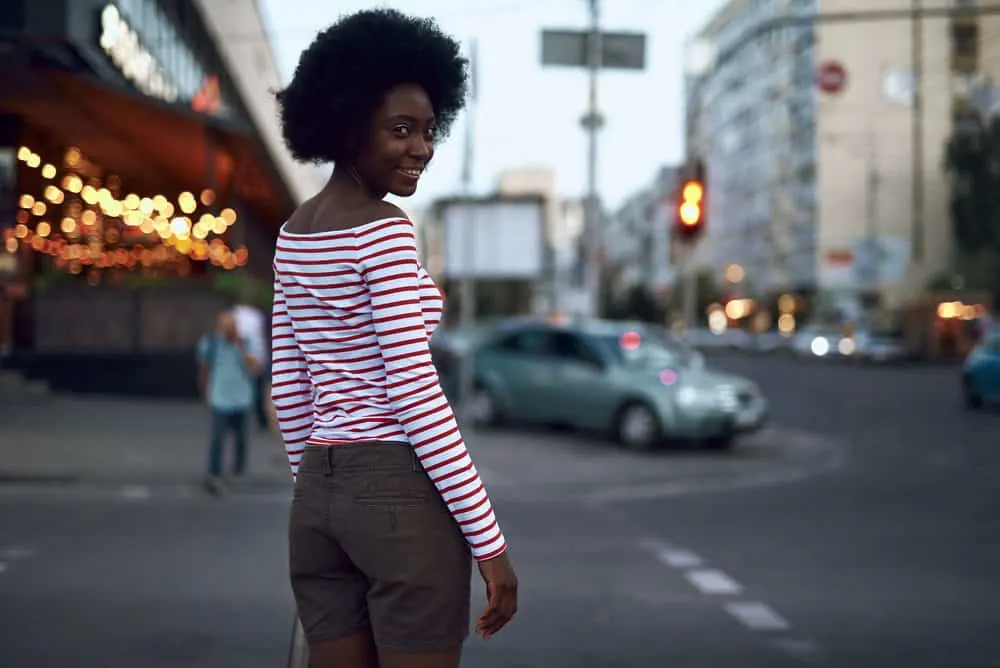 Best Co-wash for 4C Hair
Now you're well-versed in the benefits and disadvantages of co-washing 4C hair. But it's important to note that not all co-washes are created equally. So in this section, we will explore a selection of the best co-washes specifically designed for 4C hair types.
Aunt Jackie's Flaxseed Recipes Purify Me Co-Wash
Aunt Jackie's Flaxseed Recipes Purify Me Moisturizing Co-Wash Cleanser is a sulfate-free cleansing conditioner formulated to gently cleanse and moisturize your hair while promoting healthy growth and length retention.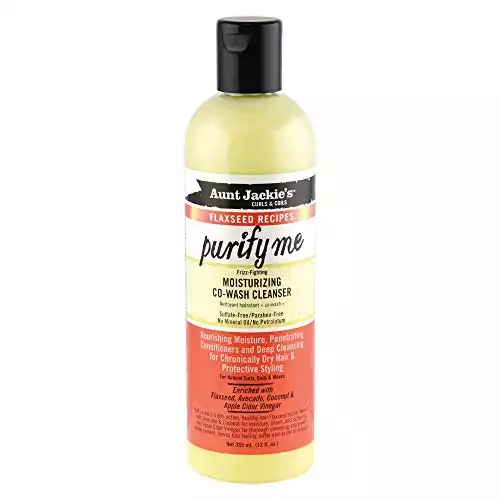 It contains an intensive blend of natural ingredients like flaxseed, avocado, and coconut oil, which help to nourish and strengthen your hair. And if that wasn't enough, you can rest assured knowing that this product is from harsh chemicals, like sulfates, parabens, and petroleum derivatives.
Design Essentials Natural Almond & Avocado Nourishing Co-wash
Design Essentials Almond & Avocado Nourishing Co-wash cleanses and moisturizes your hair at the same time. In addition to making detangling a breeze, it can help reduce everyday 4C struggles like breakage, dullness, and dryness.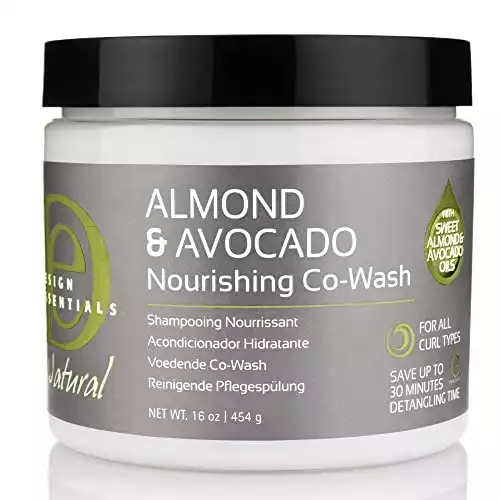 The sulfate-free formula is enriched with almond and avocado oil, which are well known in the natural hair community for their nourishing and hydrating properties. It also contains biotin, which reinforces your strands and promotes healthy hair growth.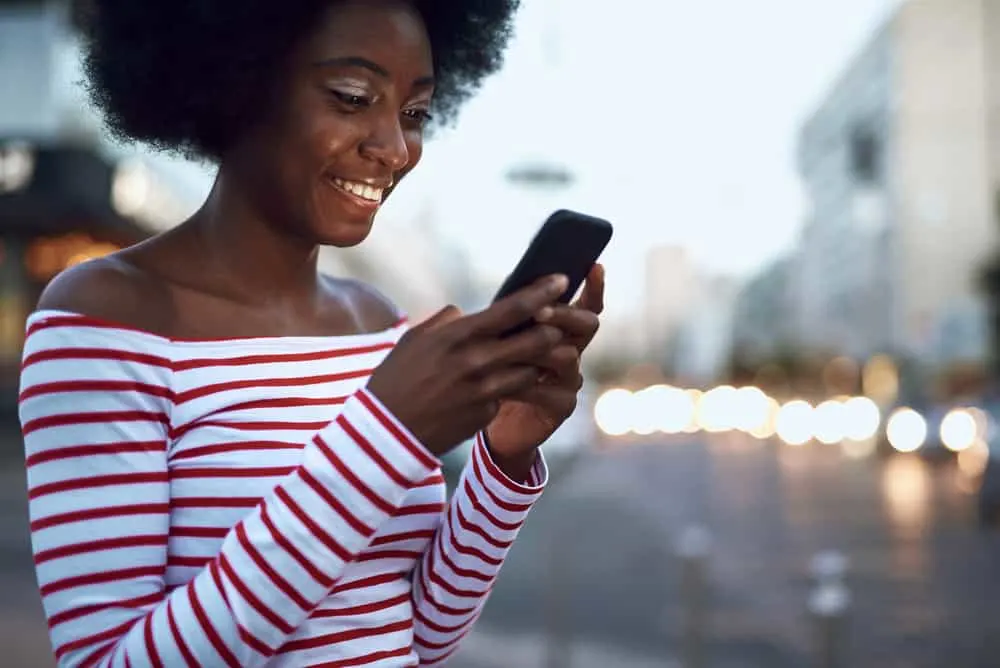 Tea Tree Lavender Mint Moisturizing Co-wash
Looking for a co-wash that gives you the purifying cleanse of shampoo? Look no further because the Tea Tree & Lavender Moisturizing Co-wash purifies, detangles, and hydrates in one easy step!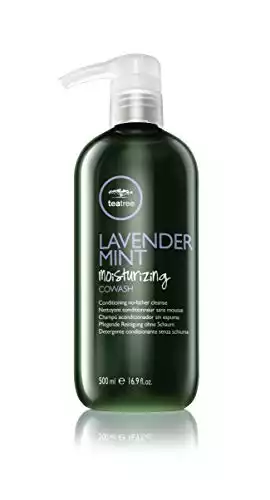 Formulated with natural ingredients like tea tree oil, lavender, and coconut oil, this co-wash helps to soothe and clarify your scalp while promoting growth and strength. It is also free of sulfates and other harsh detergents, making it the perfect choice for 4C hair.
Oyin Handmade Ginger Mint Co-Wash
Are you ready to experience one of the deepest cleanse co-washes offer? Oyin Handmade Ginger Mint Co-Wash is an all-natural deep cleansing cream that removes product buildup while moisturizing and strengthening your strands.
The sulfate and paraben-free formula is powered by potent botanicals like ginger, peppermint, and green tea. The ginger and peppermint work together to invigorate your scalp, while the green tea infuses your hair with nourishing antioxidants for ultimate hair health.
A co-washing routine can be a fantastic addition to a 4C hair care routine. It can help keep your curls moisturized, reduce breakage, and even promote length retention! Just remember, not all co-washes are created equal, so it'll likely take some trial and error to find the right products and co-wash frequency for your hair.
It's also important to note that co-washing should not completely replace shampooing.
Instead, try using it in conjunction with your hair-washing routine whenever your strands need a little extra TLC. We wish you the best of luck with your haircare journey!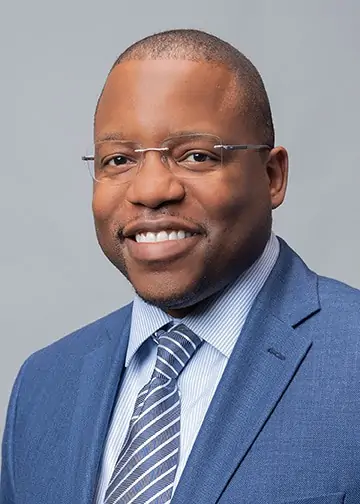 Kenneth Byrd, with a BS in Accounting and Management Information Systems and an MBA from the University of Alabama at Birmingham, has over 15 years of experience and is a recognized authority in hair care. Co-founder of Curl Centric® and Natural Hair Box, Kenneth has dedicated himself to promoting ethical and scientifically-backed hair care practices. Rigorous editorial guidelines, industry recognitions, and features in numerous media outlets evidence his expertise. Kenneth's commitment to transparency, quality, and empowerment has positioned him as a trusted voice in the field, empowering readers to confidently embrace their natural beauty.