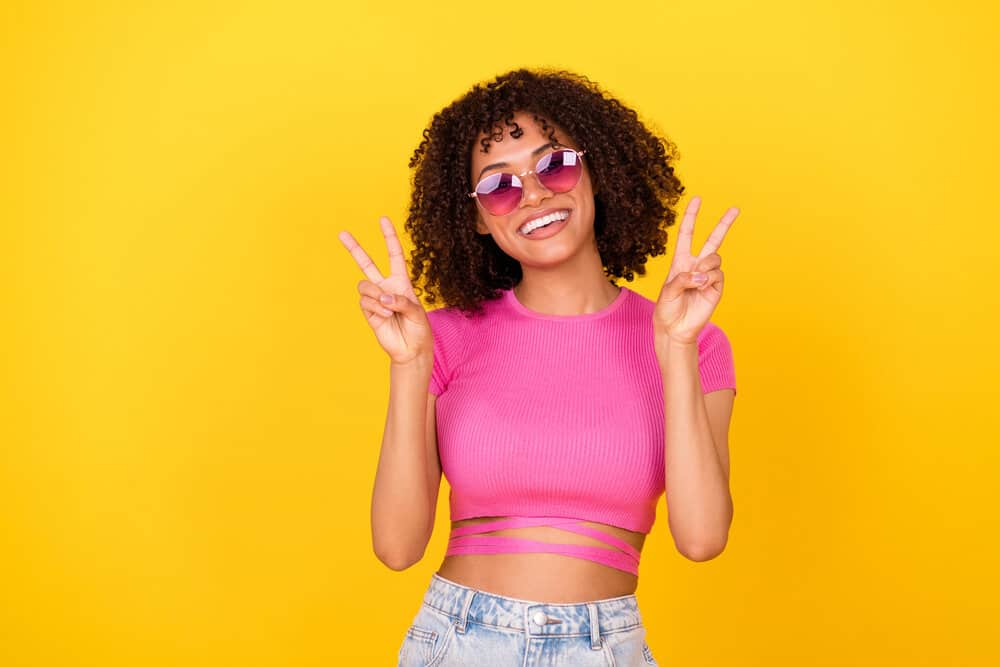 When most people run their hands through their hair, they expect their strands to flow through their fingers like silk. But what does it mean when your hair feels stiff and dry?
Stiff strands are almost always a sign that something in your haircare routine needs to change. If you're wondering which changes you need to make, you've clicked on the right article!
Today we're going to dive into the reasons why your hair feels stiff and walk you through what you can do to fix stiff, dry hair.
Why Is My Hair So Stiff?
There are a variety of reasons why your hair feels stiff. And unfortunately, you won't be able to fix your stiff hair until you know what's causing it. So to help you do that, here are some of the most common causes of stiff strands.
Your Hair Is Damaged
Stiff hair is often one of the first signs of heat or chemical damage. When your hair gets damaged, it develops large holes and gaps along its surface.
So even though water can enter your hair, your strands have no way to hold onto it. As a result, your hair dries out and becomes stiff.
In addition to heat and chemical damage, you should also keep an eye out for environmental factors like overexposure to pollution, chlorine, sunlight, and salt water.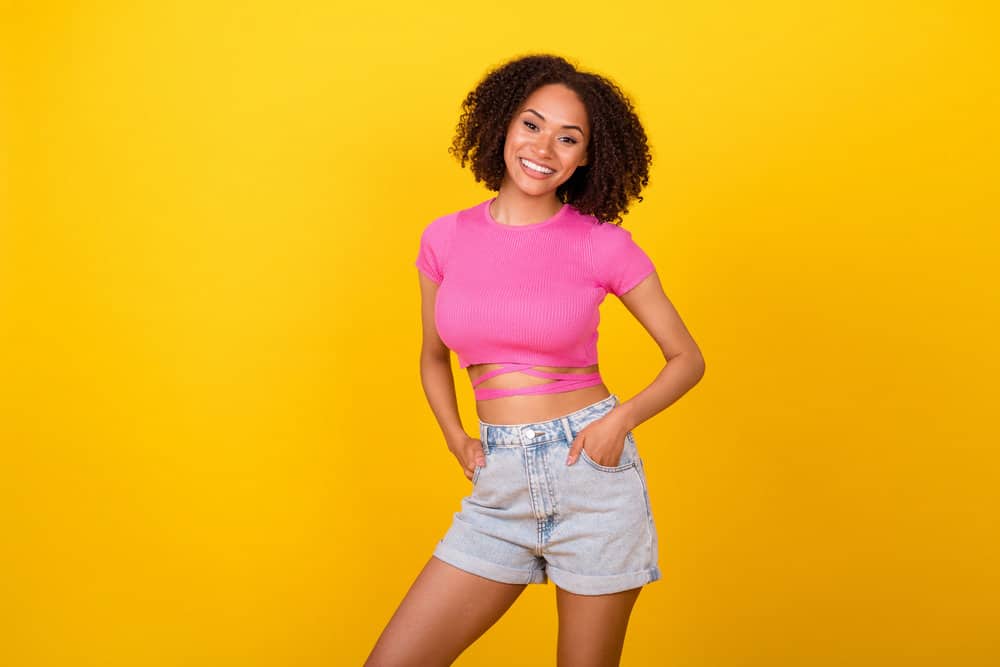 You Have Buildup on Your Strands
Did you know that buildup might be behind your stiff strands? Most products you use will either sink into your hair or get washed away when you shampoo your hair.
However, some products can coat your strands in a stubborn film that's difficult to remove with regular shampoo. And hair products aren't the only thing that causes buildup.
The vast majority of American homes have hard water flowing through their pipes.
Hard water, which is rich in dissolved minerals, can leave behind a similarly hard-to-remove film. Regardless of where the buildup came from, it'll have a similar effect.
It will prevent moisture from reaching your hair. So even if you're doing everything else right, the water and products will just sit on your hair rather than sink into it.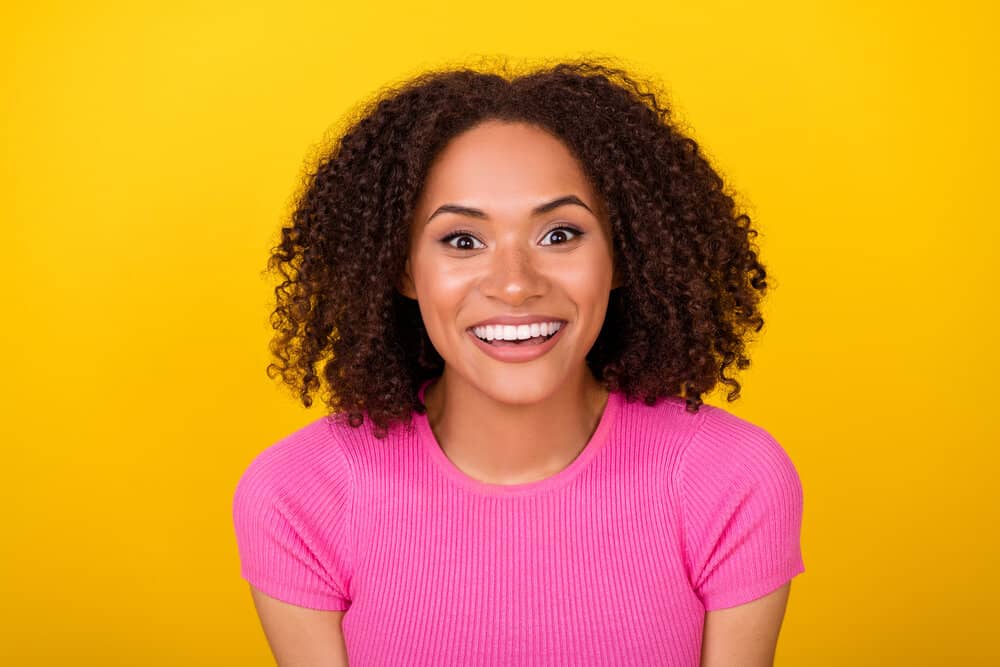 You're Using Too Much Protein in Your Haircare Regimen
If you take a look at all of your hair products, how many of them contain protein? Healthy hair has a balance of moisture and protein. Too much protein will leave your strands feeling stiff and brittle.
So you'll have to be careful and keep track of how much protein you're using on a weekly basis. Keep in mind that proteins can be listed under a number of different names.
Some keywords to look out for include:
Wheat, soy, and oat proteins
Wheat, quinoa, or silk amino acids
Keratin
Hydrolyzed collagen
Rice water
How to Get Rid of Stiff Hair
If you don't address your stiff strands early, your hair will become even more dry, brittle, and damage-prone. Eventually, it'll start to break off and thin out. So if you have stiff hair, try using one of the following remedies to correct it.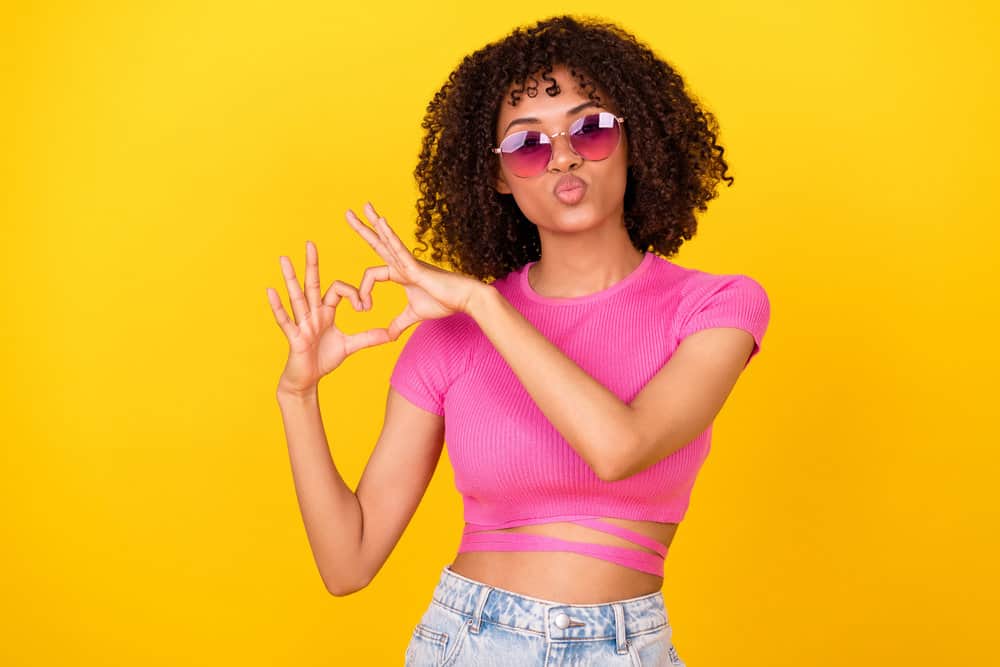 Wash Your Hair Less Frequently
Wash your hair more than once or twice a week? Though keeping your hair and scalp clean is essential, overdoing things can have a disastrous effect.
Shampoos are effective cleansers, but unfortunately, they work a little too well.
They can strip moisture and protective oils from your hair and leave it feeling stiff or brittle. So for the best results, try cutting down the number of times you wash your hair to once or twice a week.
Need to wash your hair more often than that?
Try switching out the occasional shampoo for a cleansing conditioner instead. That way, you can refresh your hair and scalp without stripping it of crucial moisture.
Deep Condition Your Hair Weekly
Regardless of what's causing it, stiff hair is almost always a sign of dry hair. So to help restore your hair's moisture, apply a deep conditioning treatment once or twice a week.
While regular conditioners are great, deep conditioner formulas are packed with a higher concentration of reparative ingredients.
And, since your strands need extra nourishment, you may want to consider pairing your deep conditioner with heat. Heat opens your hair's cuticles, allowing the wholesome ingredients to sink further into your strands.
Then, when you rinse your hair out, use cool water. That will seal your cuticles so all those beneficial compounds get trapped in your hair.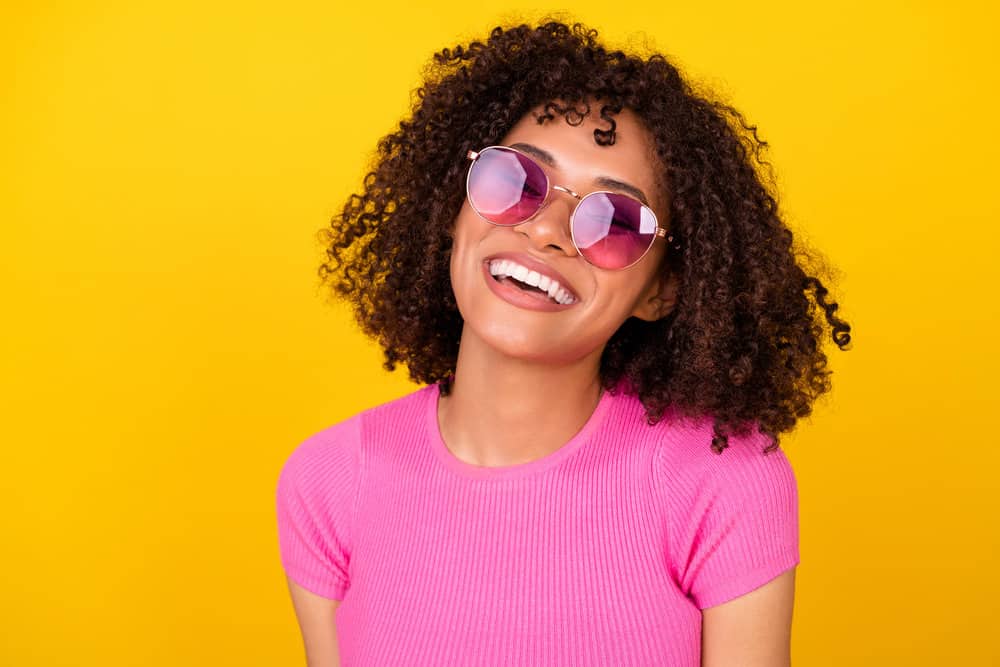 Change Up Your Products
Stiff hair can signify that your products are either too drying or not moisturizing enough. Go over the products you use, and pay attention to how your hair feels after you apply them.
If you find that a particular product dries out your hair, stop using it and switch to a more healthy alternative. You should also keep an eye out for some of the ingredients that are well known to cause stiff, dry hair.
Here's a quick list of some of the worst offenders.
Alcohol denatured (denat.)
Sulfates
Parabens
Synthetic fragrances
Do a Clarifying Treatment
Whether you have hard water or product buildup, a monthly clarifying treatment can help reset your strands. Clarifying shampoos contain a potent blend of cleansers that can cut through and remove even the most stubborn buildup.
Just remember, clarifying shampoos are only effective if you have buildup.
Here are some of the most common symptoms of product and hard water buildup to help you find out.
Your hair products aren't as effective as they used to be.
You notice a waxy, greasy, or dull buildup on your strands.
Your hair feels stiff, limp, or unusually dry.
Your hair color looks faded or has a greenish tint.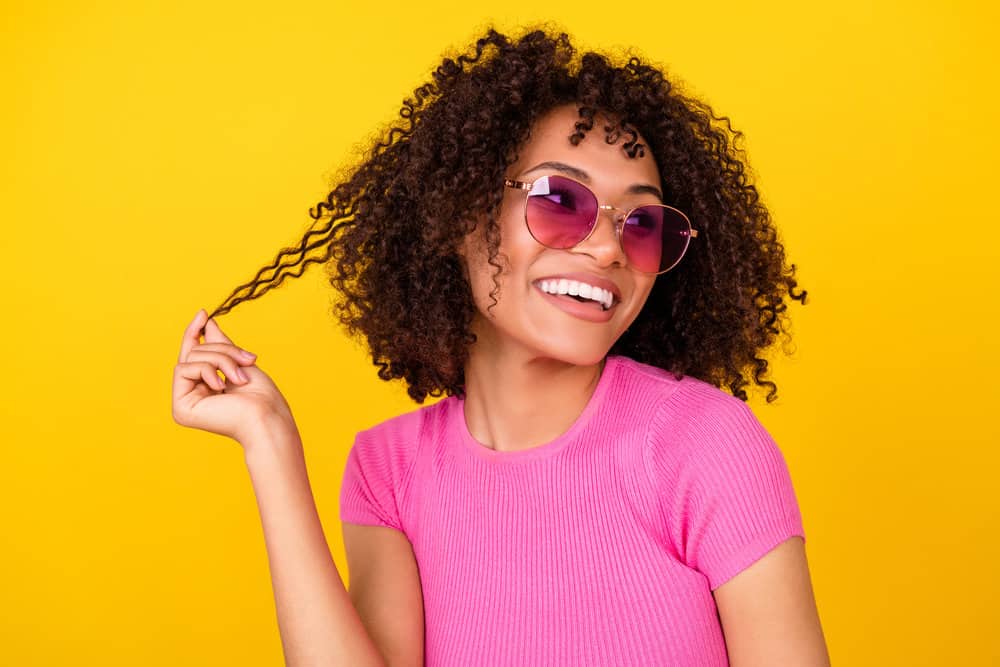 Prevent Heat and Chemical Damage
Regardless of how healthy your hair is, heat and chemical damage can wreak havoc on your strands. So try to cut down on the amount of heat that your use on your hair.
Invest in a high-quality heat protectant, and never apply more heat to your hair than is absolutely necessary. You should take similar precautions with chemical services.
Harsh chemicals, like bleach, relaxers, and permanent hair dyes, are best left to the professionals. They have access to higher-quality products and the technical know-how to use them.
If you do decide to treat your own hair chemically, make sure you're following the directions as closely as possible.
Never use a harsh treatment to your hair if it's already showing signs of damage, and always do a patch test before you apply it to the rest of your hair.
Schedule a Trim
Because your ends are the oldest parts of your hair, they tend to get and show damage more readily than the rest of your strands. While it's easy to overlook, split ends can wreck the feel and appearance of your hair.
That's because split ends can travel upwards and destroy your healthy hair.
In addition to putting the rest of your hair at risk, those dry ends can make it feel like all of your hair is stiff. So if your hair is stiff and dry, go ahead and schedule that trim you've probably been putting off.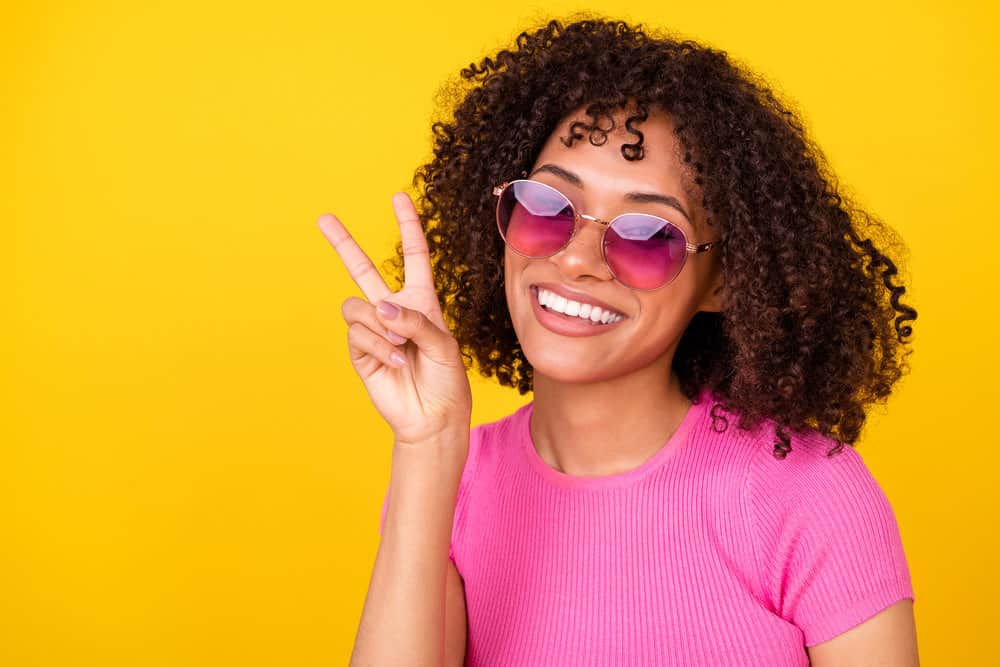 Stiff hair is never a good sign, so you'll need to reevaluate your hair care routine and make changes as necessary. The good news is that it's actually super easy.
All you have to do is ensure your hair stays hydrated and avoid anything that leaves your hair feeling dry, stiff, or crunchy. We hope this article helped show you that and provides you with everything you need to turn every day into a fantastic hair day!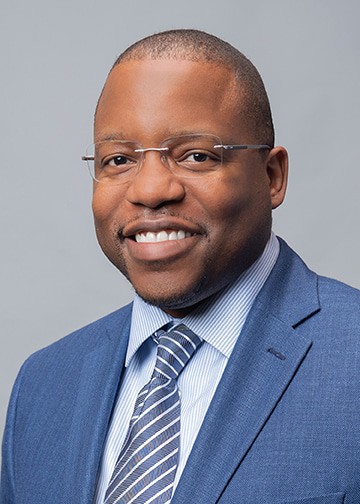 Kenneth Byrd holds a BS in Accounting and Management Information Systems and an MBA from the University of Alabama at Birmingham. He is a serial hair blogger that has been writing about hair care since 2008, when he co-founded Curl Centric and Natural Hair Box. Curl Centric is a website operated by a husband and wife team that encourages healthy hair care.