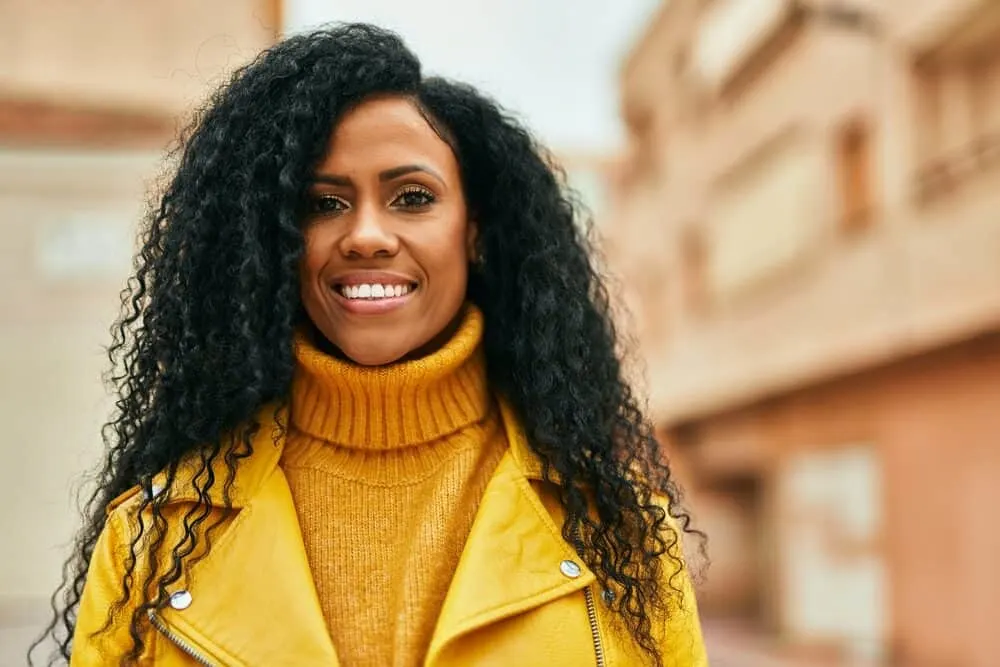 Gluing down your lace front wigs gives you a long-lasting hold without slippage worries. Unfortunately, the wig glue used to apply wigs can wreck your edges or even cause an allergic reaction.
So, what can you use instead of wig glue? You've got more options than you think! In this article, we will take a look at several methods you can use to apply your wig.
What Can I Use Instead of Wig Glue?
If you don't have wig glue, you can use holding spray, hair glue, wig grip, you can attach an elastic band, wig clips, or a few bobby pins. In the next section, we describe how to use our favorite hair-bonding glue substitutes and discuss the pros and cons of each alternative solution.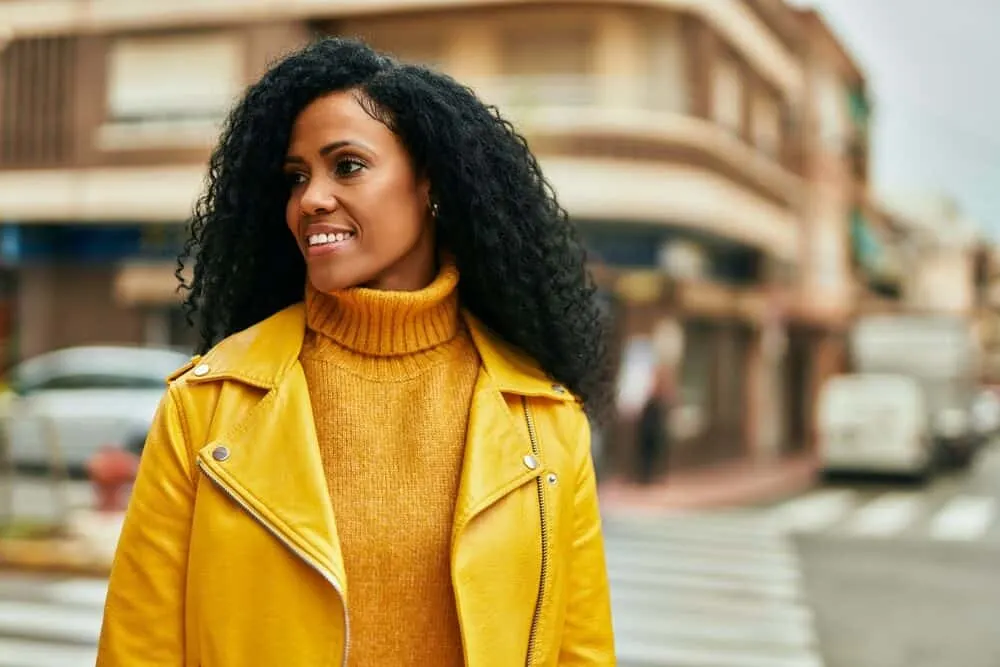 1. Holding Spray
Many wig wearers ditch the hair-bonding glue and use holding spray instead. Why? Like glue, holding spray provides a long-lasting hold that will keep your unit firmly in place.
But as a big plus, the spray is easier on your hairline and can be built up in layers without becoming bulky. It will keep your wig secure for up to a week.
How to Install a Lace Closure Wig with Holding Spray
There are a few different ways to use holding spray to apply your spray. Here is one of the most popular methods.
Gather Your Materials
These are the materials you'll need to apply your wig with a mega-hold spray:
Step-by-Step Instructions to Follow
Follow the steps below to minimize the risk of setbacks and frustration:
Dampen a cotton ball with alcohol and clean the skin along your hairline to remove oils and residual products.
Place the wig onto your head and adjust it until you like the way it lays.
Gently lift the lace and spray a liberal amount of hairspray onto your hairline.
Go over the spray with a blow dryer on a "cool" setting until the spray starts to get tacky.
Once the spray is tacky, pull your wig down and press the lace into the spray.
Working in small two-inch sections, hold the spray bottle an inch or two away from your skin and spray the edges of the lace directly.
Press each section firmly into your skin and dry the spray with your blowdryer before moving on to the next two-inch section.
Once you've secured your entire hairline, wrap your edges with a silk scarf to keep the lace against your skin as it dries.
Remove the scarf and make sure the hairspray is thoroughly dried.
Use a cotton ball soaked in alcohol to clean any leftover spray from your face.
Style your wig, and you're ready to go!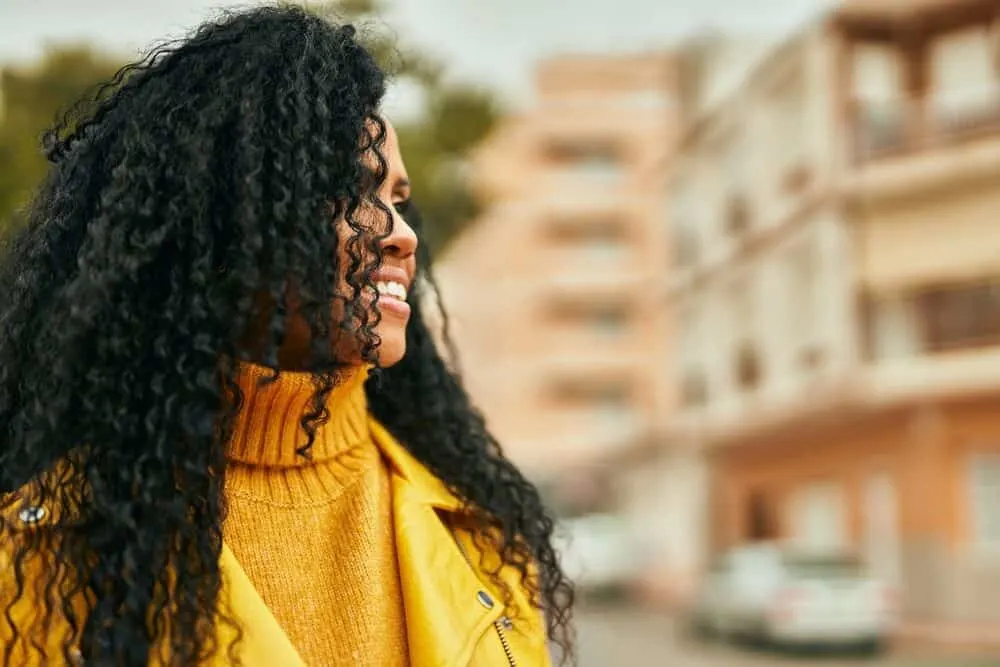 Pros and Cons of Securing a Wig with Holding Spray
To give you a balanced look at this method, we'd like to provide you with a list of pros and cons. Use the information included in this section to determine if using hairspray to secure your wig is right for you.
Pros
The spray is easier on your hairline than glue.
This method is easy to touch up as needed.
Cons
The hair spray can drip onto your face and make a mess.
Hairspray doesn't provide as secure of a hold as gel, wig tape, or glue.
This method isn't sweatproof.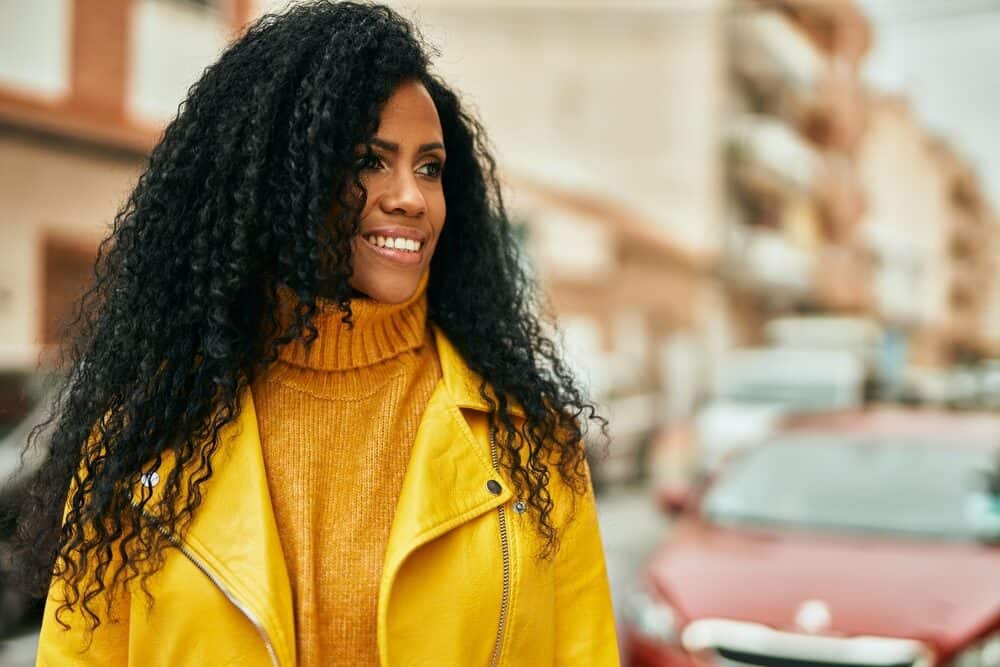 2. Hair Gel
Another popular way to apply a lace front wig is to use maximum hold hair gel as an adhesive. It can hold your wig in place for a day or two and is much easier to remove than glue.
How to Install Lace Front Wigs with Hair Gel
Hair gel is perfect for occasional, short-term wig-wearing. If you want to try this method, just follow these easy steps.
Gather Your Materials
Order or pick up the following items before you get started:
Instructions for Applying a Wig with Hair Gel
Follow the below steps to secure your wig with hair gel.
Pour a small amount of alcohol onto a cotton ball and clean the skin around your edges.
Apply a thin layer of gel to your hairline and allow it to fully dry. You can use a blow dryer to speed up the process.
Apply another layer of gel on top of the first layer and let it dry until it's tacky.
Repeat step 3 one or two more times.
Put on your lace wig and press the lace into the gel. Start with the center of your forehead so you can align the wig, and press down the sides next.
Wrap a silk scarf around your hairline to hold it tight while it dries.
Allow the gel to dry completely.
Remove the scarf, and style your wig.
Pros and Cons of Using Hair Gel to Secure a Wig
Now that you know how to apply a wig with hair gel, it's time to get into the pros and cons. Here are some of the advantages and disadvantages of using hair gel to install your wig.
Pros
Hair gel is a more gentle adhesive than tape or glue.
Hair gel is inexpensive.
This method provides long-lasting hold.
Cons
Having to wait for the layers of gel to dry is time-consuming.
Adding multiple layers of gel to one area gets messy.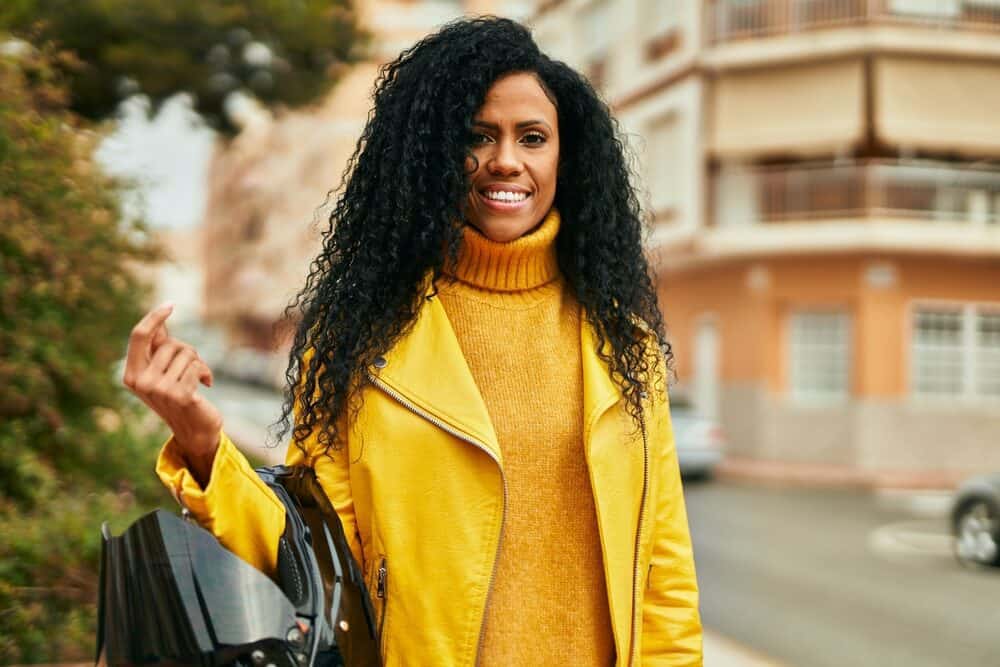 3. Wig Grip
In case you aren't familiar, a wig grip is a type of headband that you wear underneath your wig. The grip is made with a specialized, double-sided material that holds your unit in place and prevents it from slipping.
A wig grip is perfect for anyone trying to protect or grow back their edges.
How to Apply a Wig with a Wig Grip
Wig grips are one of the most gentle and secure ways to install a wig. They can be used on their own or as a protective buffer along with another application method. All you'll need to install a wig using this method is a wig grip and your unit.
Wig Grip Usage Instructions
Place the wig grip around your head, and secure the ends using the velcro straps in the back.
Slowly pull the wig onto your head. Start with the front, and then move to the sides.
Finish by gently pulling down the back of the wig.
Check the perimeter of your head to ensure the wig grip is fully covered.
Move your head from side to side to ensure the wig is secured.
Style your wig as usual!
Pros and Cons of Applying a Wig with a Wig Grip
As with every method, using a wig grip comes with pros and cons. We'll get into those in the lists below.
Pros
Wig grips are very gentle on your edges.
Wig grips are much more comfortable than other methods of installation.
The application process is fast.
Cons
Wig grips can cause bulkiness at the top of your head.
The lace doesn't sit as closely against your skin as it will with an adhesive.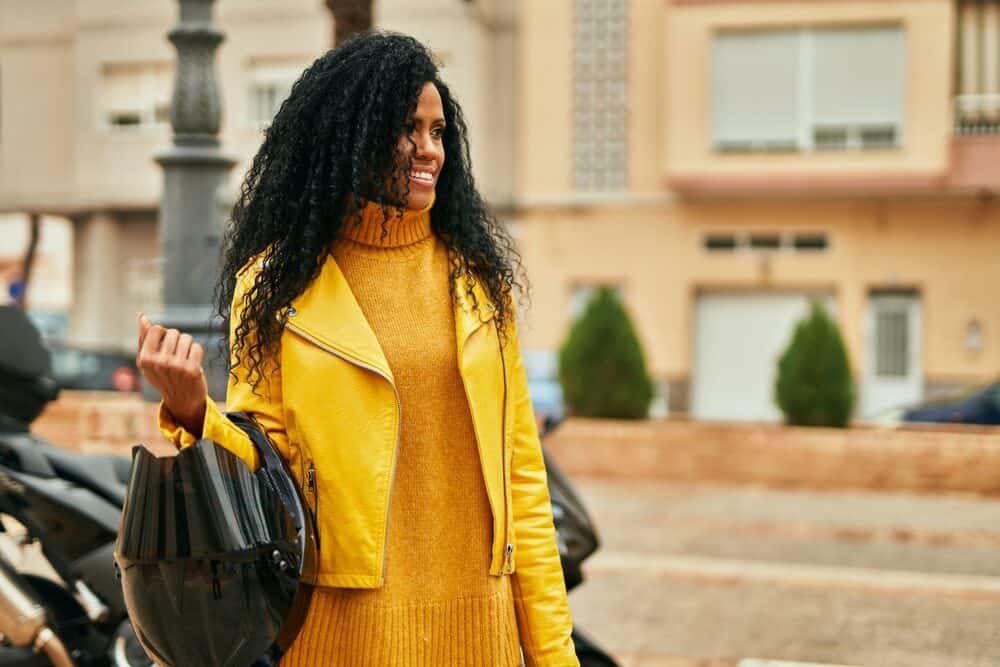 4. Attach an Elastic Band
This method of wig installation involves sewing an additional elastic band to the back of your lace front wig. The extra band helps pull the lace snugly against your head.
This method doesn't require an adhesive, so it's easy on your edges. Just make sure your wig isn't too tight!
How to Install an Elastic Band to Your Lace Front Wig
If you want to add an elastic band to your wig cap, follow these easy steps. Make sure you use thread similar in color to your wig.
Get Your Supplies
Without the right supplies, the band attachment process may be difficult. So, do yourself a favor and
Use These Steps to Attach Your Elastic Band
Read through the below steps to find out how to attach your elastic band securely and easily:
Measure the circumference of the back of your head from ear to ear using the measuring tape.
Subtract 1-2 inches, depending on how snug you want your wig to be.
Cut the elastic band material to the new length.
Use the needle and thread to sew each end of the elastic band onto your wig's ear tabs. Try to keep the stitches close together as you sew.
Try your wig on to see how it fits.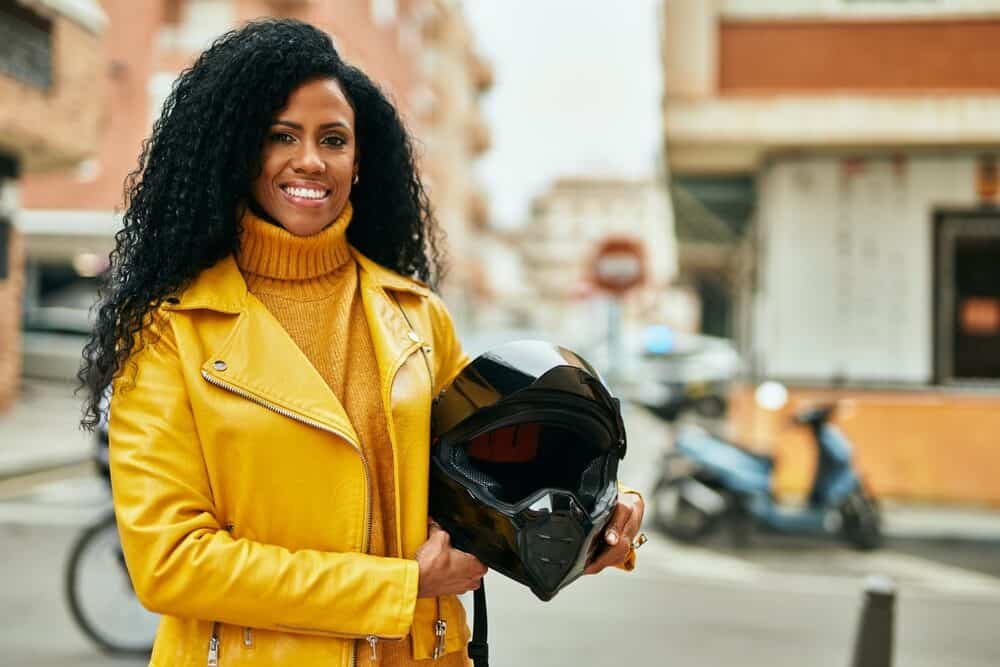 Pros and Cons of Using an Elastic Band to Secure Your Wig
Here are some pros and cons to help you decide whether sewing in an elastic band is the best option for you:
Pros
This is one of the more beginner-friendly approaches to installing your wig.
This method doesn't use any adhesive, so it leaves your edges undisturbed.
This method is sweatproof.
Cons
The lace won't lay as flat as it would if you used an adhesive.
The snug fit may make the wig more uncomfortable.
So, there you have it! There are many different ways to secure a lace front wig without glue. We hope that one of the methods mentioned in this article is just what you were looking for. If one doesn't work, try a few different techniques to see which one gives you the best results.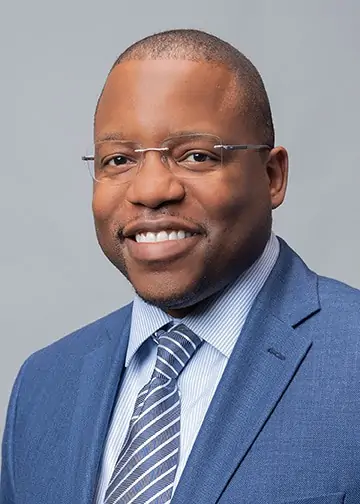 Kenneth Byrd holds a BS in Accounting and Management Information Systems and an MBA from the University of Alabama at Birmingham. With over 15 years of experience, Kenneth has been dedicated to hair care since 2008, when he co-founded Curl Centric® and Natural Hair Box alongside his wife. As a team, they promote healthy hair care practices through their comprehensive platform, Curl Centric. Curl Centric is a website operated by a husband and wife team that encourages healthy hair care. At Curl Centric, we aim to help our readers take control of their hair care journey and make good decisions about products, hairstyles, and maintenance techniques. We also have strict editorial integrity; here's an explanation of our editorial guidelines and how we make money.