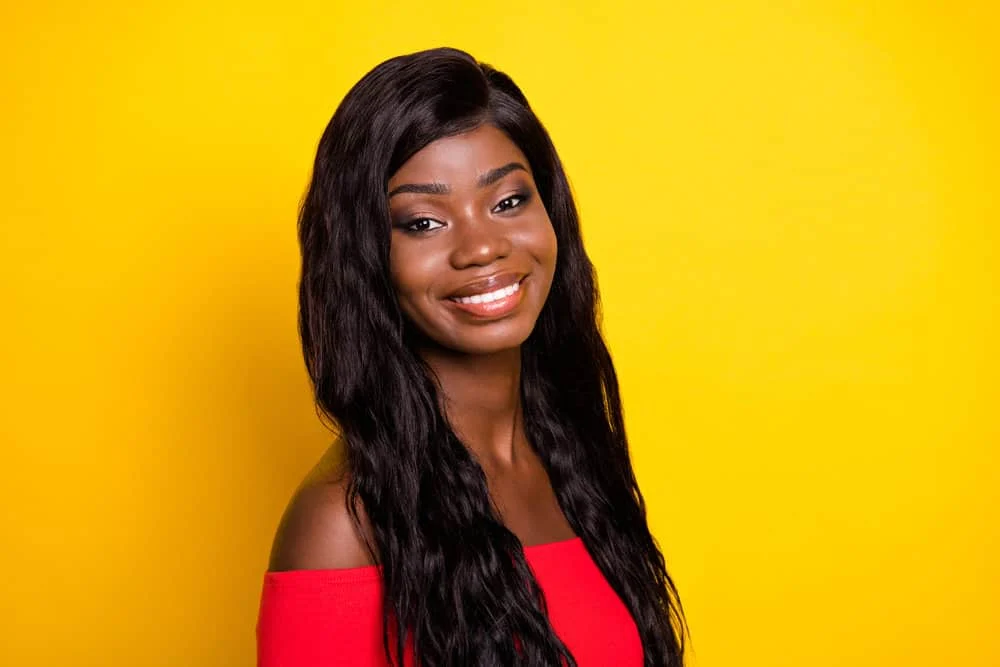 Lace front wigs are lauded for their ability to blend in with your hairline and give you a super natural result. But if you don't know how to put on a lace front wig correctly, your wig will look artificial.
People will be able to see that it's fake from far away.
If you've scoured the internet and YouTube for how to put on a lace front wig and haven't found the information you were looking for, this article will be super helpful. In it, we'll give you step-by-step instructions to turn you into a lace wig installation pro!
Gather Your Materials
For everything to go smoothly, you must obtain all your materials beforehand. You don't want to run to the store with your wig half-installed to get something you're missing. So before you even think about reaching for that wig, get your hands on the following supplies:
A lace front wig
Grooming scissors
Wig-holding spray, adhesive, or tape
Hair Clips
Blow Dryer
An Edges Brush
Detangling Brush
Cotton balls
Rubbing Alcohol
Boar Bristle Brush
Bobby pins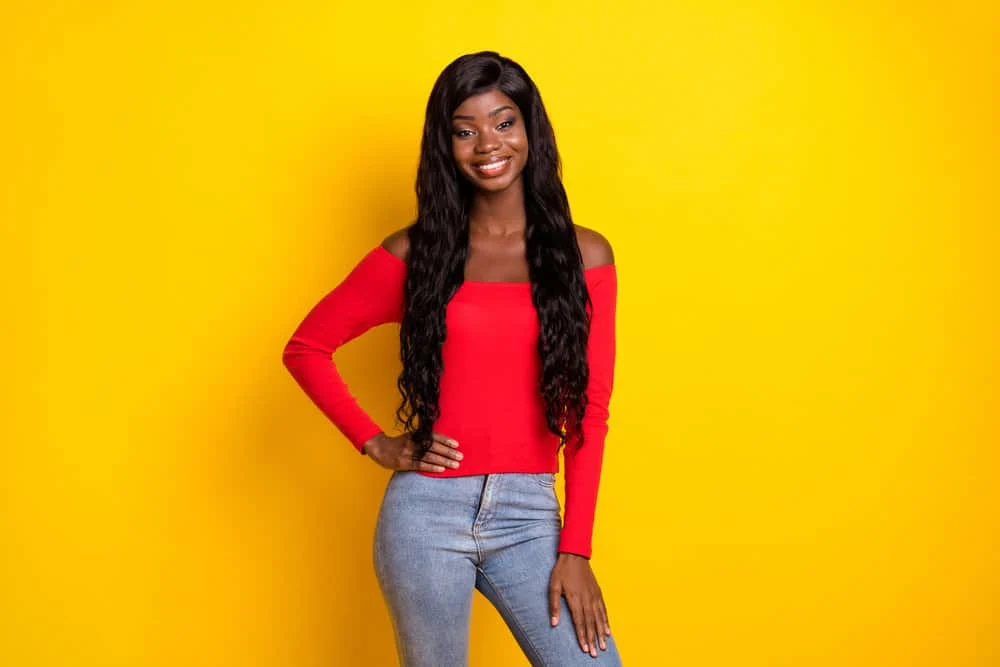 Prepare Your Hair for Your Lace Front Wig Installation
Before you put your lace front wig on, you first need to prepare the hair underneath–your natural hair. The key to this part of the process is ensuring your hair is as flat as possible. Taking this step prevents lumps and bumps underneath the wig cap.
Here's how to prepare your natural hair for lace front wig wear:
Wash, condition, detangle, and dry your hair. You can let it air dry or use a blow dryer to speed up the process and stretch your curls.
Flatten your hair using one of the below methods:

Do cornrows. Part your hair into at least 4 vertical sections. You'll do a cornrow in each of these sections. The braid should be flat to your scalp and undetectable under the wig.
Slick it back. If your hair is too short for cornrows, you don't know how to braid, or you prefer not to cornrow your hair, you can slick it back. Use your favorite strong hold gel or got2B glued spray and a boar bristle brush to mold your hair backward toward the nape of your neck.
Put your hair into 2 low ponytails, crisscross them at the back of your head, and then use a couple of bobby pins to keep everything in place.

Put on a wig cap (also called a stocking cap). Doing so will help to keep your hair in place as you rock your wig. It'll also serve as a barrier between your natural hair and the wig, reducing hair damage from friction. The cap also helps keep the wig from sliding around. When you put the wig cap on, keep the below tips in mind:
The cap shouldn't sit directly on your hairline.
Take your time so as not to mess up your flatted natural hair.
Ensure none of your natural hair is coming out of the cap.
The cap should be snug but not overly tight.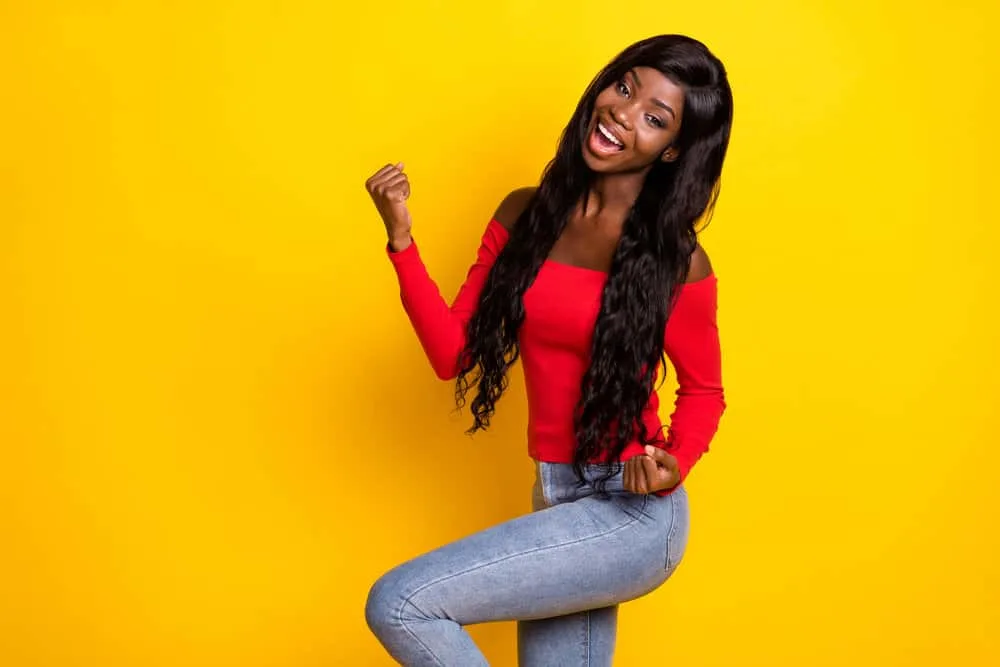 How to Put on a Wig Three Ways
If you thought there was only one way to put on a wig, you might be surprised to find out that's untrue. Over the years, people have found numerous ways to put on their wigs, and we'll share the top three ways below!
Put on a Wig with Glue/Adhesive or Holding Spray
Glues, adhesives, and holding sprays are widely available and are usually great at keeping your wig from moving around or lifting up throughout the day. Use this method if you want to secure your wig for just a few days at a time (up to a week).
Step By Step Detailed Tutorial How to Glue down Your Lace Frontal!
Cleanse your hairline and the skin right before it with a cotton ball and some rubbing alcohol. You'll dip the cotton ball into the alcohol and wipe the area. When the area is dry, you can move on to the next step.
Apply the wig adhesive or holding spray. Some adhesives should be applied with a brush, while others can be used right out of the bottle. If you opt for a spray, you should hold the can close to your skin before spraying. Apply the adhesive or holding spray all around your hairline without getting it on your hair! Wait a minute or two before going to the next step. For the best hold, the adhesive or spray should be tacky.
Put the lace front wig on the way you'd like to wear it. Line the wig's hairline up with your natural hairline. Make sure that you push the lace into the adhesive.
Use your grooming scissors to cut away any excess lace.
Style as desired.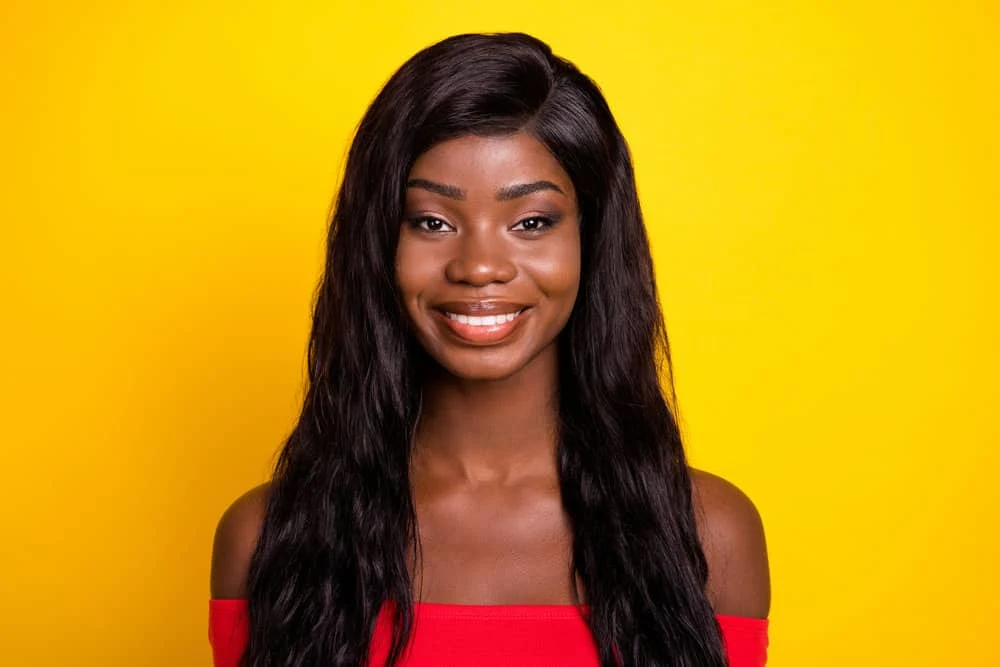 Sew Your Wig On
If you don't like the idea of adhering your wig to your skin but want your wig to be secure for weeks at a time, you can sew your wig on.
Before you choose this method, you should know that it's fairly complicated and carries a risk of injury, especially if you don't know what you're doing.
If you're a beginner and don't know your way around a c-shaped needle, we urge you to contain a local stylist who has experience installing wigs in this manner. They will have the supplies and expertise necessary to get your wig sewn on right.
SEWING DOWN MY FRONTAL WIG | NO GLUE OR GEL
If you're a daring reader and would rather do it yourself, here are some instructions you can use to make the process as painless as possible:
Braid your hair in multiple cornrows going straight back.
Sew the ends of the braids upward so that they are parallel with the braids.
Put on your wig cap and sew it down along the perimeter of your head.
Put your wig on the way you'd like it to lay. You won't be able to adjust the wig again after you've completed the sewing process.
Part the wig along the sides, secure the hair near the crown, and sew the wig, so it's anchored to the braids on the sides. Sew only the front portion of the wig.
Flip the back of the wig toward the front of your head and sew the wig on from ear to ear.
Sew the back of the wig along the braids at the nape of your neck.
Secure the front of the wig with glue, adhesive, or holding spray to make the hairline look natural.
*Some people use different sewing methods, but this is the most straightforward way to get it done.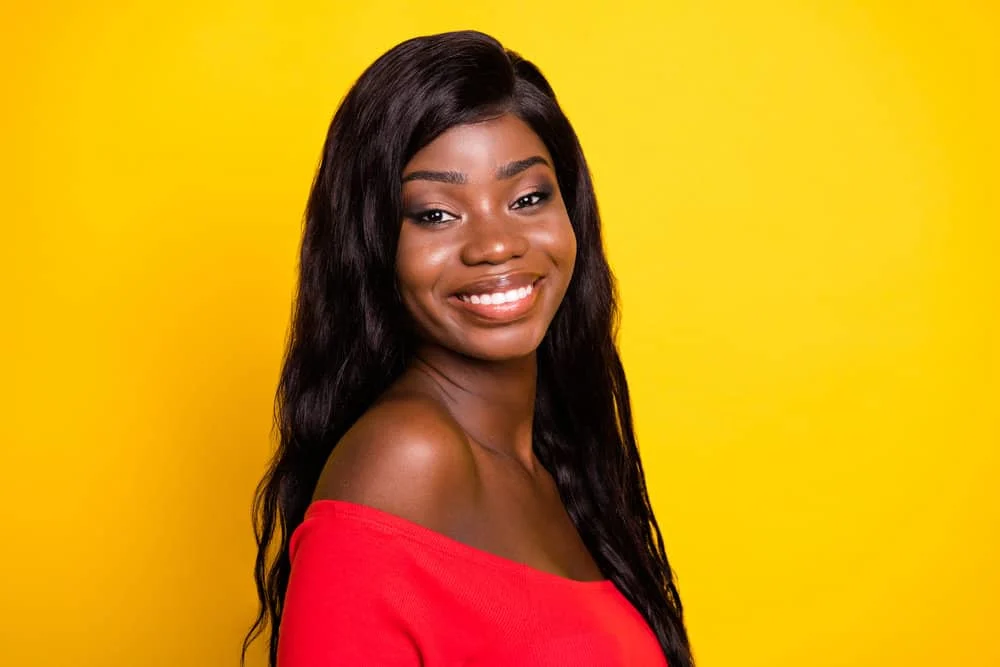 Use a Wig Grip
A wig grip is a headband designed to keep your wig secure. It's extremely easy to use. You'll put the wig grip on over your wig cap, then put your wig on.
STOCKING CAP WHO?! This Wig Grip is LIT! Natural Haircare Routine | WowAfrican Black Friday Sale!
Reference the instructions that come with your specific wig grip to find out how to secure it best. It could take several tries to get the right fit, but eventually, you'll find the wig grip placement that works.
For the best results, choose a wig grip that best matches your skin tone or wig hair color. That way, when you part the wig and the wig cap shows, the look will still appear natural. Match the cap to your forehead skin instead of your scalp.
So, there you have it–everything you need to know about putting on a lace front wig. There may be lots of steps involved, depending on the wig install method you choose, but with enough practice, you'll get the hang of it.
We hope you found all the information you needed to make the wig installation process go smoothly. Good luck!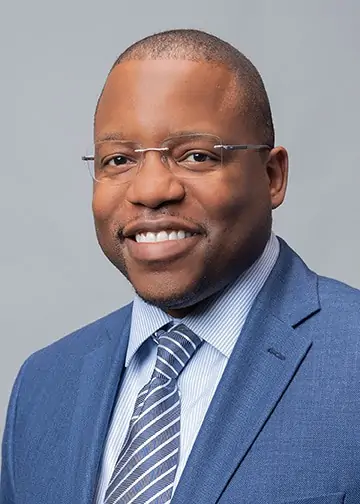 Kenneth Byrd holds a BS in Accounting and Management Information Systems and an MBA from the University of Alabama at Birmingham. With over 15 years of experience, Kenneth has been dedicated to hair care since 2008, when he co-founded Curl Centric® and Natural Hair Box alongside his wife. As a team, they promote healthy hair care practices through their comprehensive platform, Curl Centric. Curl Centric is a website operated by a husband and wife team that encourages healthy hair care. At Curl Centric, we aim to help our readers take control of their hair care journey and make good decisions about products, hairstyles, and maintenance techniques. We also have strict editorial integrity; here's an explanation of our editorial guidelines and how we make money.