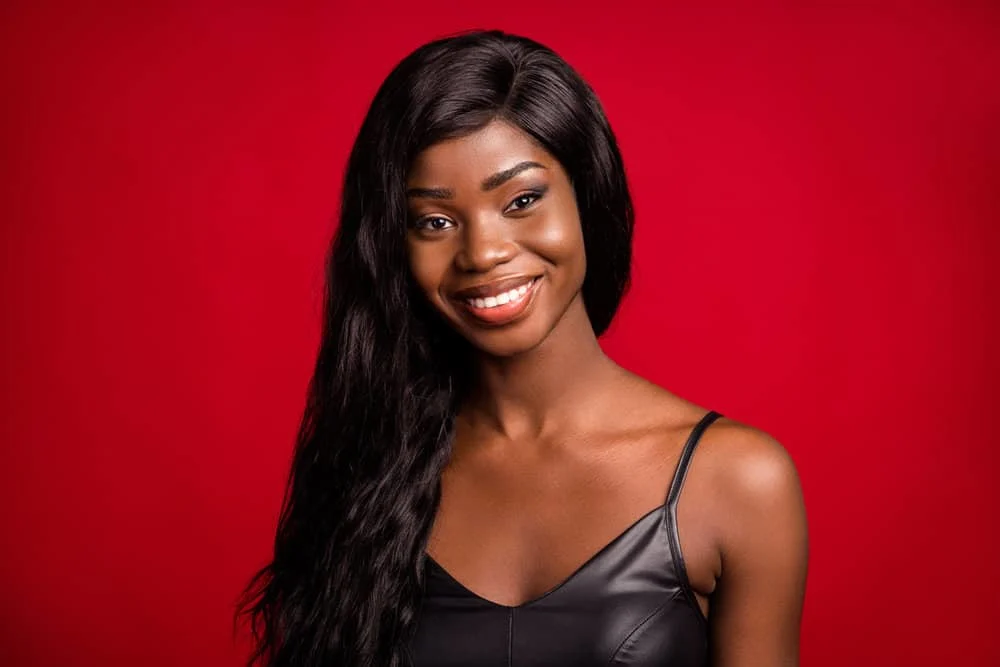 Wig glue is one of the most commonly used methods to secure a wig. But before you decide to use wig glue on your unit(s), you need to know how long the stuff will last.
With this information, you'll be able to pinpoint how long a container of wig glue will last you, how often you'll need to remove and reinstall your wig, and more.
In this article, we'll reveal several factors affecting how long wig glue lasts. We'll also answer any other side questions you may have about securing your wig.
How Long Does Wig Glue Last?
Most wig glues are designed for medium-term use and can last for up to 2 to 4 weeks before requiring a touch-up. This means that individuals who wear wigs with glued-on attachments will need to remove the wig after 2 to 4 weeks to clean their scalp and reapply the glue to ensure that it stays securely in place.
However, it's important to note that the exact duration that the wig glue lasts may vary depending on factors such as individual scalp chemistry, climate, and activity level.
It's always a good idea to follow the manufacturer's instructions for the specific wig glue being used and to monitor the wig's attachment regularly to ensure that it remains secure. The first thing you need to understand about wig glue is that every glue is formulated differently.
So, one brand may not last as long as another. The question to ask is, "how long does [insert brand name here] wig glue last?"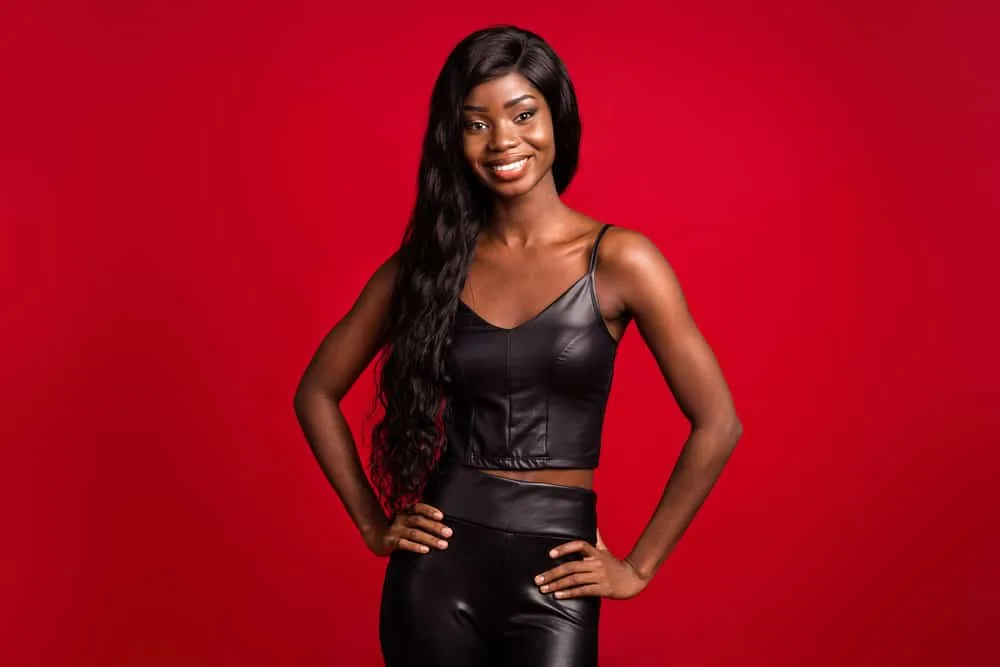 In this section, we'll tell you how long some of the most popular wig glues last:
GhostBondXL – This is an invisible wig glue (hence, the name GhostBond) that consistently tops Best Wig Glue lists. The glue can last for up to 4 weeks, and customers concur. As a bonus, the glue is waterproof and formulated for those with sweaty or oily scalps.
GhostBond Classic – This is another waterproof, sweat-proof, and oil-resistant wig glue for poly and lace front wigs. This glue can last anywhere from 2 to 4 weeks at a time. It's safe to say that customers are happy with this glue, being that it has earned impressive ratings around the internet.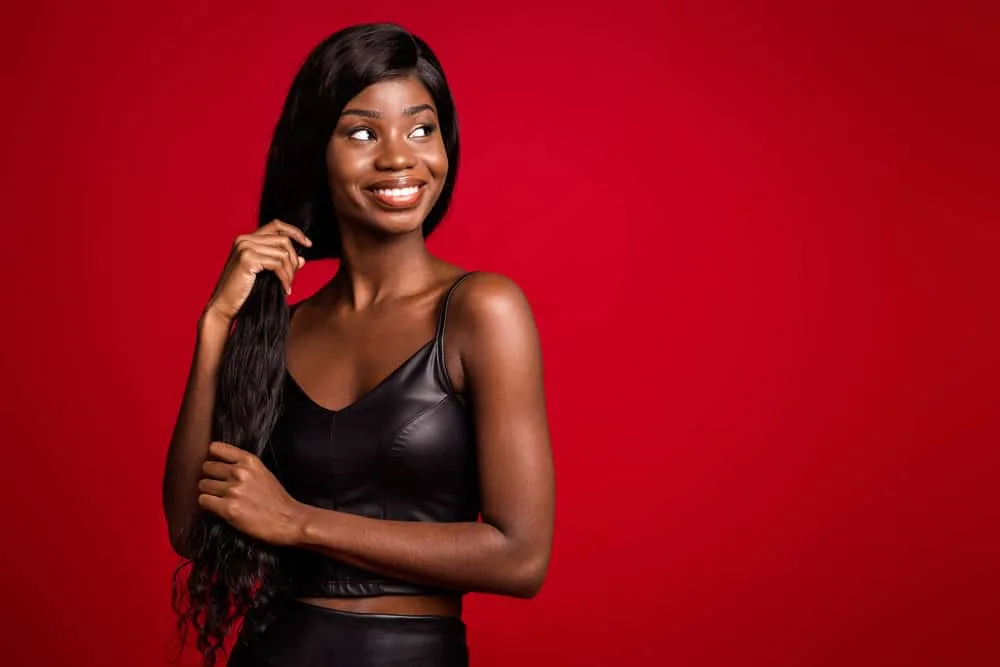 Bold Hold Wig Glue – Extreme Creme – Bold Hold Extreme Creme is another mega-popular invisible wig glue for lace wigs. It lasts 2 to 3 weeks on average, and this claim applies even if you live in a hot climate. In addition to its longevity, the glue is odorless, water-based, and non-toxic. It's ideal if you have normal to dry skin.
Bold Hold Wig Glue – Active – This is another one of Bold Hold's expertly formulated wig glues. It's specifically formulated for those with oily skin or active lifestyles. It lasts 2 to 3 weeks at a time, no matter how hot a climate you live in.
Smilco Wig Glue – This glue isn't as well-known as some of the others on this list, but it is still a viable option for many. Its non-toxic formula, strong bonding capability, wide usage, and low price tag are what draw people in. The glue will last around 2 weeks, according to customer reviews.
Note: If the glue you're thinking of purchasing isn't on this list, check the glue's product page to see if the manufacturer makes any claims. They usually do. But if they don't, you can check customer reviews to get an idea of how long it may last.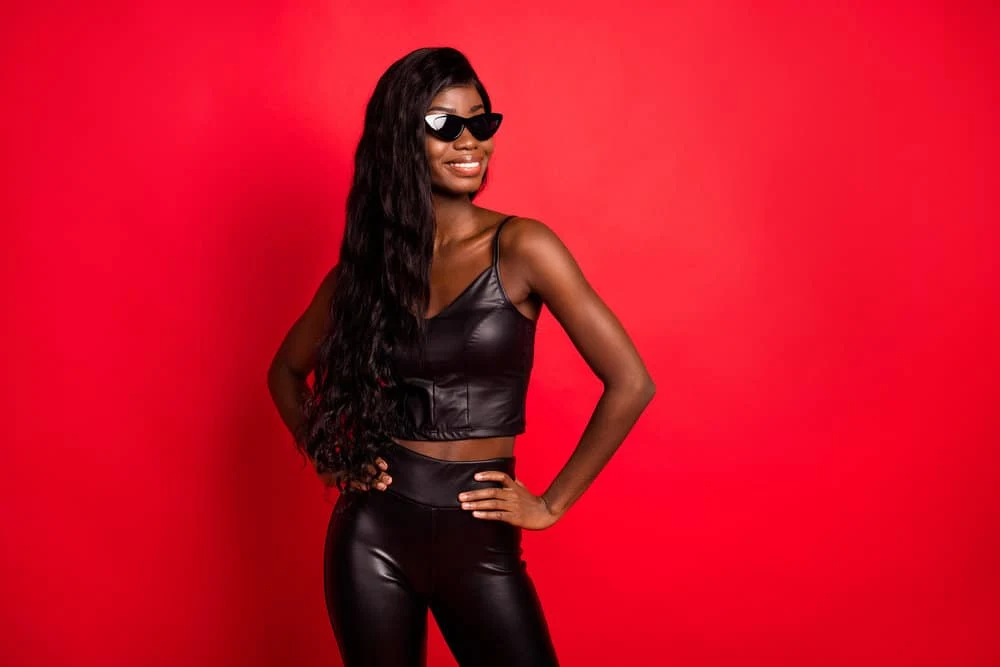 Factors Affecting How Long Wig Glue Lasts
It may be a little disappointing to hear, but when it comes to wig glue longevity, you can't always go by what the glue manufacturer says.
Many people have tried the top wig glues and found they didn't last as long as expected, per the manufacturer's claims. The reason for this is that several factors affect how long wig glue will last for you, and we'll cover these factors below:
Your Lifestyle
Not every wig glue is formulated to withstand the sweat your scalp produces when you work out. If the glue is not truly waterproof or sweat-proof, the bond between your wig and scalp may loosen when you work out, shower, or sweat.
The more active you are, the quicker your wig glue may wear out.
If you're active, it may be worth splurging a bit on the GhostBond or Bold Hold glues rather than opting for a cheaper knock-off. The top-rated, often more expensive wig glues tend to handle the sweat and frequent showering associated with active lifestyles.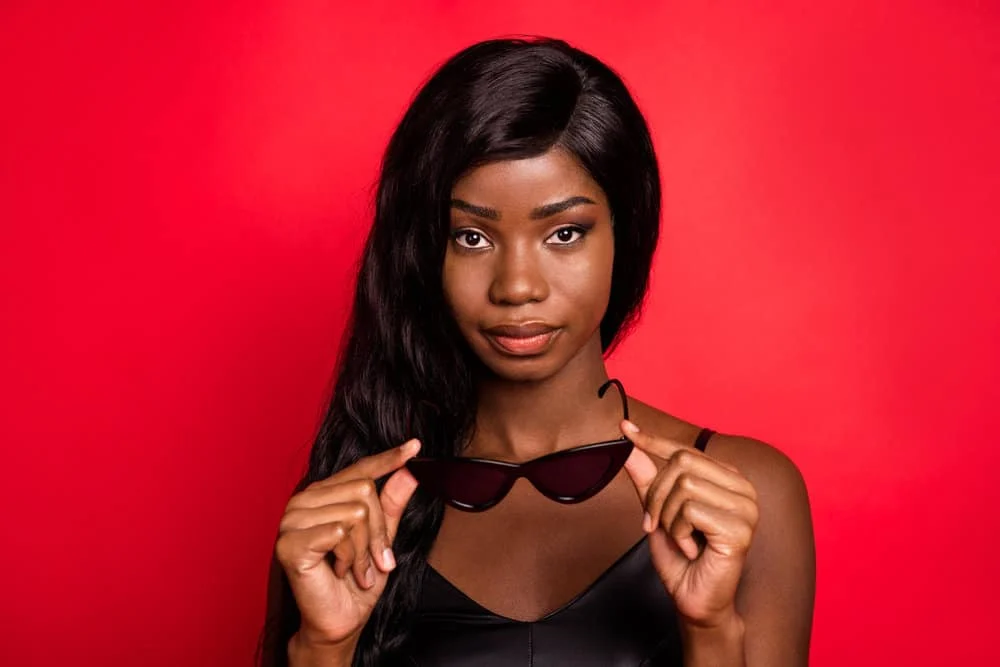 The Climate
Your climate has a direct effect on how long your wig glue will hold. When you live in a humid climate (where there's a lot of moisture in the air) or a hot climate (which causes you to sweat frequently), your glue may not last very long.
If you live in a super hot or humid climate, you'll need a top-quality wig glue that can withstand environmental influences.
Glue Application
You'll apply most glues along your hairline in layers, press the wig's lace into the glue, and then blow dry the area for a reliable seal. If you skip any of these steps or don't apply enough layers of glue, the bond may not last very long.
It's extremely important to read the information on the container and watch some video tutorials on how to apply the glue. With that information, you'll be able to use the glue as intended. As a result, your chances of getting a strong bond will be higher.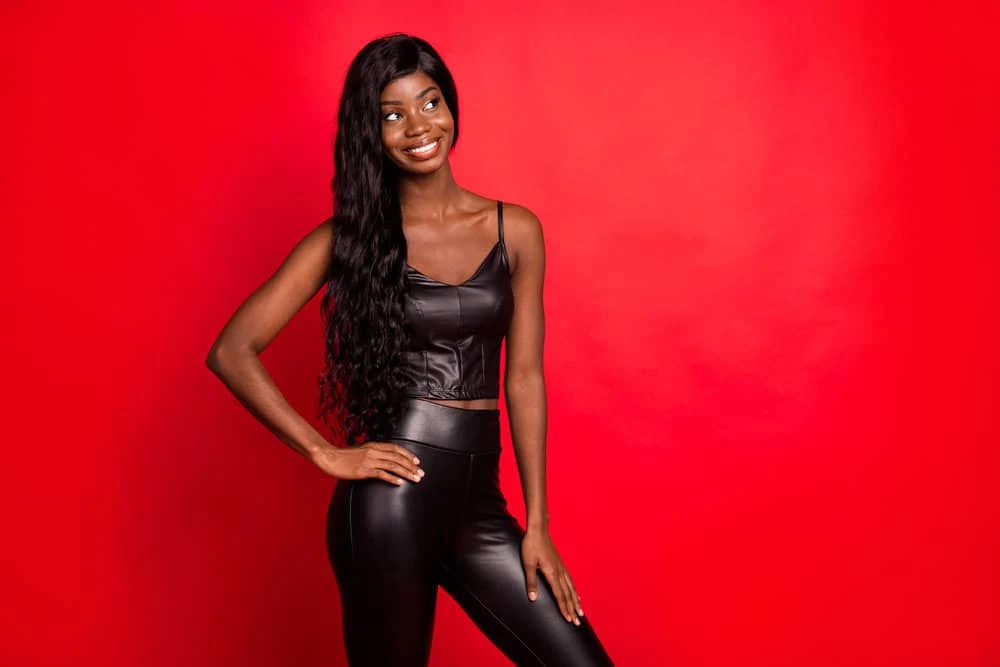 Your Skin Type
Oily skin is the most problematic skin type for wig-wearing. As the oils on your skin come in contact with the glue, the bond between your skin and the wig may weaken.
In that case, you may not be able to wear your wig for as long as you'd hoped, based on the manufacturer's instructions. Normal to dry skin won't have a noticeable effect on the wig glue's performance.
There's No Way to Predict Wig Glue Longevity
When it comes to how long wig glue lasts, you can use the manufacturer's estimate as a guide. But, there may be some variation between their estimate and your actual experience.
You may find the glue doesn't last near as long as the manufacturer says, and there are other times when your wig may stay put longer than their estimate. Things could really go either way.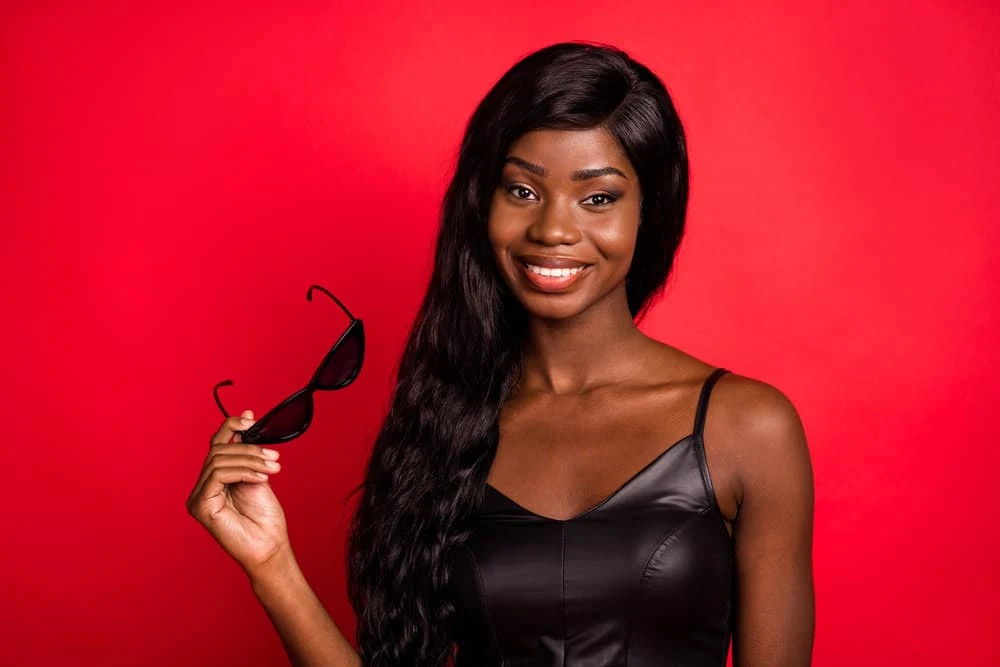 How to Make Your Glue-on Wig Install Last
Though some things are out of your control, you can do a few things to keep the glue from degrading, peeling, or sweating out early. They include:
Don't submerge your wig in water, swim in a pool, or drench your wig cap when you wash it. Even some waterproof wig adhesives flake when exposed to excess moisture.
When you wash your hair, avoid squeezing, rubbing, or otherwise being rough with the wig. Otherwise, you may weaken or break the glue seal.
Be gentle with styling. Refrain from tugging or pulling at the hair, or you could yank the lace from your skin.
Air your wig out after working out. If you don't, the moisture will stick around instead of evaporating and weaken your wig glue.
How Long Can You Keep a Wig Glued On?
How long you keep a wig glued on depends on the type of adhesive. If you're using a strong adhesive like glue or tape, removing the wig every few days is generally recommended to avoid damaging your natural hair and scalp. Leaving a wig on for too long can cause irritation, itching, and even hair loss.
Can You Sleep With a Glued-on Wig?
Sleeping with a glued-on wig is not recommended, as the pressure and friction from your head can cause the wig to shift or come loose. This can damage both the wig and your natural hair and cause discomfort or pain. Remove your wig before going to bed to allow your scalp to breathe and prevent any potential damage.
Can You Shower With a Glued-on Wig?
Showering with a glued-on wig is not recommended because water and moisture are problematic if they get trapped underneath your wig. Moisture can weaken the adhesive and cause the wig to come loose or shift, so it's best to remove the wig before showering or bathing. Make sure you allow it to dry completely before reapplying the adhesive.
How Long Does Wig Glue Take to Dry?
The drying time for wig glue can vary depending on the type of adhesive and the humidity levels in your environment. Some adhesives may dry in a matter of seconds, while others may take several minutes to dry completely. Follow the instructions and allow it to dry completely before applying the wig to ensure a secure and long-lasting hold.
So, there you have it – everything you need to know about how long wig glue lasts.
Though there's no one-size-fits-all prediction for how long wig glue will last in your case, you should now have an idea of what to expect. And with the information in this article, you've got what you need to make the wig glue last as long as possible. Good luck!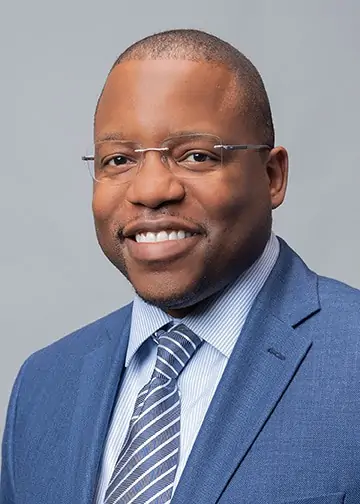 Kenneth Byrd holds a BS in Accounting and Management Information Systems and an MBA from the University of Alabama at Birmingham. With over 15 years of experience, Kenneth has been dedicated to hair care since 2008, when he co-founded Curl Centric® and Natural Hair Box alongside his wife. As a team, they promote healthy hair care practices through their comprehensive platform, Curl Centric. Curl Centric is a website operated by a husband and wife team that encourages healthy hair care. At Curl Centric, we aim to help our readers take control of their hair care journey and make good decisions about products, hairstyles, and maintenance techniques. We also have strict editorial integrity; here's an explanation of our editorial guidelines and how we make money.