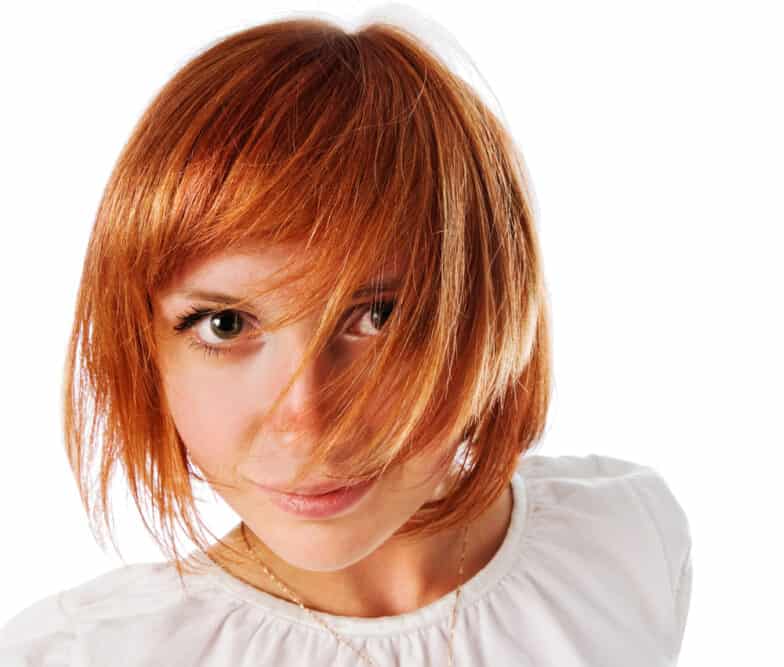 Color Oops is a low-damage way to remove permanent dye from your color-treated hair – many will agree that it works well. Unfortunately, it can leave you with wonky-looking orange hair.
If this has happened to you, don't worry. We're going to teach you how to fix orange hair after Color Oops hair remover leaves you with an undesirable orange hair color. We'll share several methods you can use to fix those orange tones and replace them with a color you'll love.
Apply an Ash Brown Dye
Perfect ASH BROWN for DARK HAIR
The best option for fixing orange hair after Color Oops is to apply a dye with ash brown tones. Ash brown dye will tone down the orange and leave you with a cool-toned look.
You can choose from various ashy tones (dark or light tone), depending on how dark the orange is in your hair. For darker orange tones leftover from black dye, you'll need a dark brown ash tone to get proper coverage. Lighter orange tones can be covered with chocolate or light brown ash shades.
How to Apply an Ash Brown Dye
Now, let's get into the dye application procedure. Here are the steps to follow for a beautiful, ashy result:
Gather your materials. You'll need hair dye, developer (10 or 20 vol), gloves, a tinting brush, a plastic mixing bowl, and conditioner. You can also buy a hair dye kit that contains all of these components.
Prepare the area. First, put on old clothing to avoid dyeing your best attire. The dye will stain clothing the same way it does hair, so don't wear anything you like. You may also want to lay some old towels down on the counter or floor to catch any dye drips.
Mix up your dye. If you opt for a permanent box dye, mix the dye and developer according to the instructions on the packaging using the included components. If you bought your supplies separately, dispense the hair dye and developer using a 1:1 ratio and then mix them with a tinting brush. Semi-permanent hair dye doesn't need to be combined with developer, but we recommend mixing it in a plastic bowl to ensure that the ingredients are evenly distributed.
Apply the dye throughout your hair, coating each strand evenly to ensure consistent coverage. Try to keep the dye off of your scalp.
Wait for the dye to process. Once the dye has been distributed throughout your hair, let it sit for the recommended amount of time. This is usually about 25 to 35 minutes but can vary widely based on the dye you choose. Be sure to wipe off any dye from your skin during this time to avoid staining.
Rinse well. Once time is up, rinse your hair until the water runs clear. Then use the conditioner included in the box dye or your own moisturizing conditioner. Let it sit for a few minutes, and then rinse your hair again.
Apply a Dark Hair Dye
Another method for covering the orange tones left after a Color Oops treatment is to dye your hair a darker shade. Most dark hair color covers orange hair without any issues, as long as the colors are darker than the orange color.
You won't need to be too picky with your choice. Choose the one you'd like. Applying a dark dye is easy – you'll follow the same steps outlined in the previous section.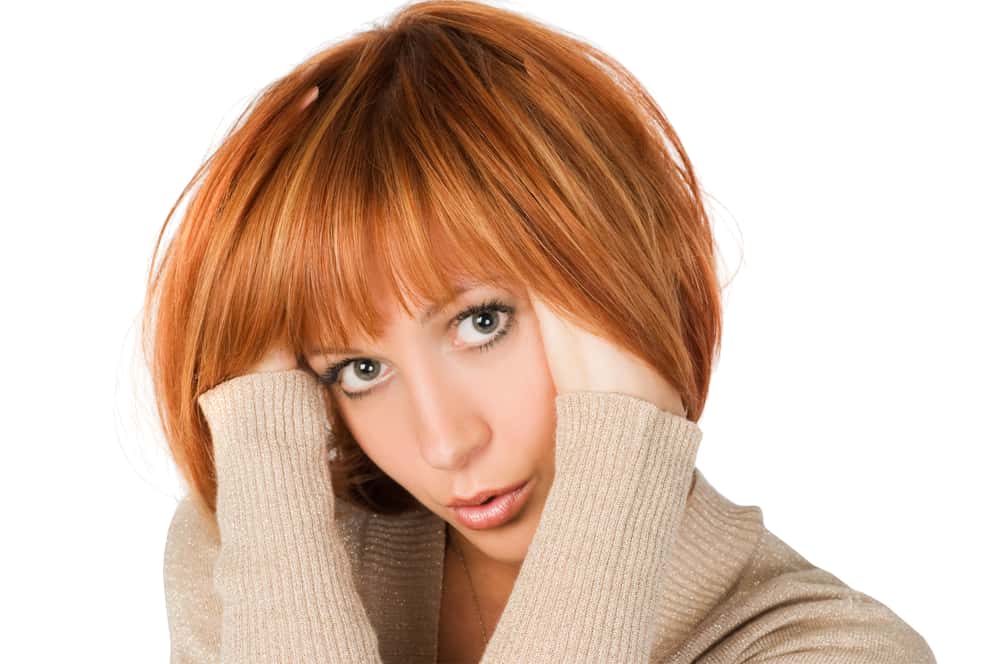 Use a Blue Shampoo
Blue shampoo is designed to remove brassy orange tones in light brown and blonde hair. Even if your hair turns orange from using Color Oops hair color remover, the blue shampoo will still neutralize the tones.
It's also important to know that this isn't a quick fix. You'll likely need to use the blue shampoo once a week for a few weeks before you see any substantial results.
GET RID OF BRASSY TONES AT HOME WITH ONLY BLUE SHAMPOO | FANOLA NO ORANGE SHAMPOO TRY ON TUTORIAL
You'll use blue shampoo just like you would your regular shampoo. Wet your hair, apply the shampoo, lather, wait a few minutes, and rinse.
Matrix Total Results Brass Off is one of the top blue shampoos on the market. It's highly pigmented and neutralizes brass within just 3 to 5 minutes. If you decide to give this shampoo a try, be sure to wear gloves, as it does stain skin.
Note: Depending on the exact shade that you're trying to achieve, some women like to use a purple shampoo (or a purple toner) to soften brassy hair. Although, in our experience, a blue shampoo (or blue toner) will simply produce a much better result.
Use a Toner
Another way to fix orange shades is by using toner. It can eliminate the orange color, leaving you with a more even tone. You'll need a blue-based toner to do the job.
Using a toner may not be the most desirable remedy, because those who choose to use Color Oops typically want to avoid using harsh chemicals. But if the other options don't work, toning the orange out is better for your hair than bleaching it.
HOW TO TONE HAIR THE RIGHT WAY | PRO HAIRDRESSER TIPS
How to Apply a Toner
For this process, you'll need some supplies. These include your chosen toner, 10 or 20-volume developer, a plastic bowl, and an applicator brush. Once you have your supplies, it's time to get started.
Prepare your space. Wear old clothing to avoid staining the ones that you like. It is also good to lay down some old towels to prevent a mess on your floor and counter area.
Get your toner ready. Add one part toner and two parts developer to the bowl. Mix it thoroughly with an applicator brush to ensure it is well combined. Once your toner is mixed, you'll need to get it on your hair as quickly as possible.
Apply the toner to your hair using the applicator brush. You can section your hair first for easier application, though this depends on your hair's length and thickness. Focus on the parts of your hair that are most orange, and then apply it to the rest of your hair.
Wait for the toner to process. Once you've coated every strand of hair with the toner, let it soak in. The wait may be up to 45 minutes long – don't exceed this time limit. Doing so could cause excessive damage to your hair. You can check your hair every 5 minutes or so to observe the toner's progress.

To check the toner's progress, wipe the toner off of a small section of hair and take a good look at it. If the orange is gone, go to the next step. If it isn't, apply more of the toner to the section and allow it to process a bit longer.

Rinse well. When your hair is the shade you want, rinse out the toner. The rinsing step could take a few minutes but don't rush it. Leaving any chemical residue in your hair can cause further damage.
Wash your hair with a gentle shampoo and then condition. Doing so will give it the moisture and protection it needs to recover from the damage incurred during the toning process. It's critical that you restore your hair's natural moisture balance after getting rid of orange hair.
Wella Blondor Permanent Liquid Toner is a great toner for anyone who wants to get rid of brassiness following Color Oops. It has blue and purple pigments that neutralize pesky orange and yellow tones.
Note: You can use any of the above techniques right after using Color Oops, being that the color removal product is formulated to be relatively gentle on the hair. But before you proceed, make sure that your hair isn't showing signs of damage, like split ends, extreme dryness, and brittleness.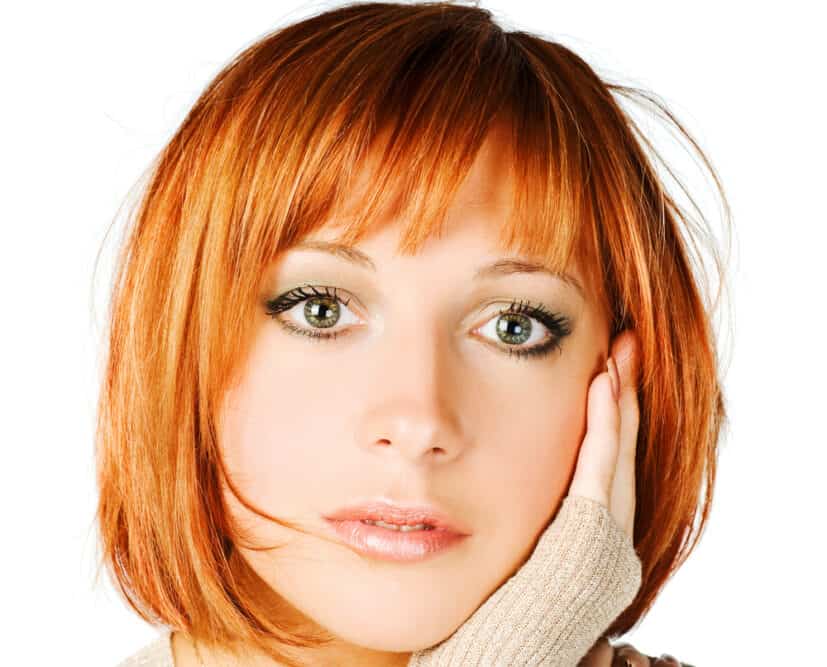 Color Oops is a godsend for people who want to avoid the chemicals often found in bleach, but the orangey mess it leaves behind can be disheartening.
Thankfully, you've got the tools and information you need to get rid of the brassy tones and enjoy your hair. If you have any additional questions or concerns, reach out to a colorist in your area for further guidance. Soon enough, you'll be able to kiss that orange hair goodbye!