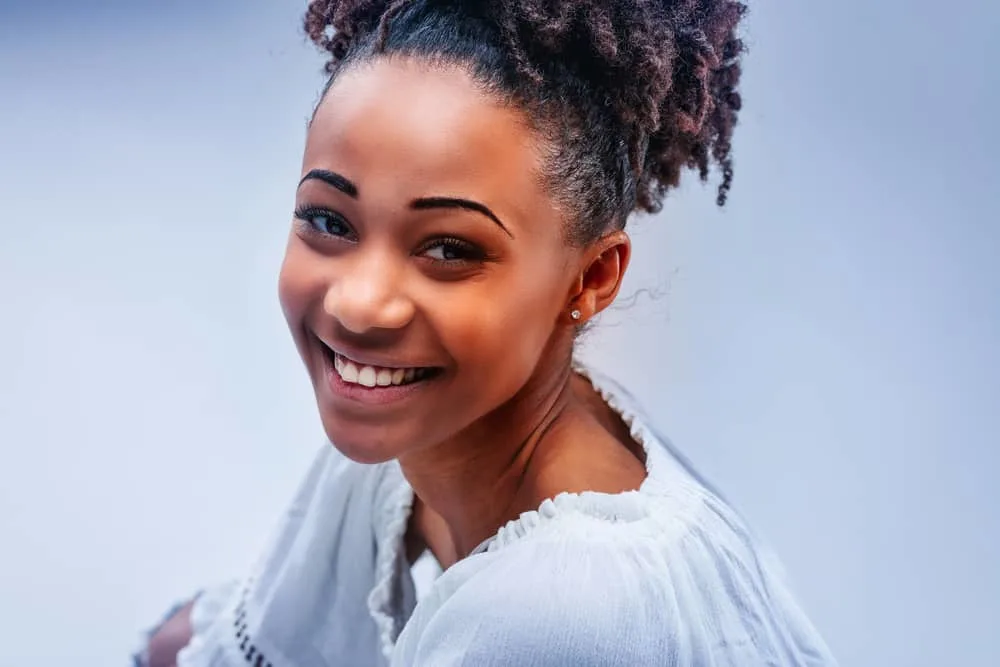 Toner is a great product to use in between or after hair dye sessions to even out the tone of your lightened hair, but it only works if you use it correctly.
Due to the misinformation and vague claims out there on the web and in the media, toning newbies are understandably confused about how exactly to apply toner. A big question they have is, "Can you use toner without developer?"
This article will tell you once and for all, if you can use hair toner without a developer, highlight the most important parts of the toning process, and reveal a few of the best toners on the market.
Can You Use Toner Without Developer?
You cannot use a traditional toner without using a developer. Just as a developer is essential when bleaching or dyeing your hair permanently or demi-permanently, it is also vital when toning. Skipping out on developer will result in a waste of time.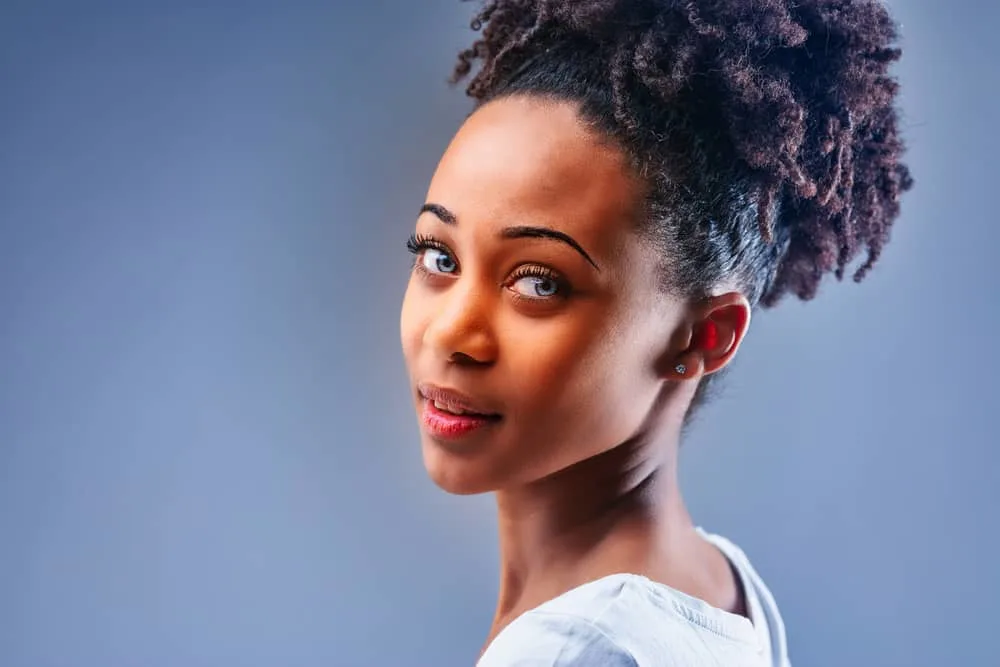 How Traditional Toner and Developer Work Together
A traditional toner is nothing without the use of a developer, and here's why. Standard toner and developer are designed to work together, creating a specific chemical reaction to correct unwanted tones in your bleached or color-treated hair.
Now, what is it that the developer does, and why is it important?
The developer works to open up the cuticles of your hair strands, allowing the hair color, bleach, or in this case, toner, to penetrate your strands more effectively.
Without a developer, your hair cuticle remains sealed, unable to allow the toner to neutralize the unwanted color (e.g., neutralize yellow with blue toner).
There are four different levels/volumes of hair developer that you can use at home:
10 Volume
20 Volume
30 Volume
40 Volume
*The higher the volume, the stronger the developer.
While each volume has a different strength and is recommended for specific color processes, a 20 volume developer is most commonly recommended for toning.
This strength is often just right, whereas a higher volume could lift your hair to a much lighter hair resulting in too much damage. You could use a 10-volume developer, but you'll end up with results that don't last for very long.
How to Use Traditional Toner Within Your Hair Dye Regimen
Now that you understand how toner and developer work together on your hair, it's time to learn how to neutralize that unwanted color or refresh your colored hair.
First, be sure that you select a toner shade that fits the tone you are trying to correct and the one you are trying to achieve. The image below showcases which toners counteract a given hair tone.
Reference this list to help you select your toner shade:
Violet toners counteract yellow and gold tones.
Green toners counteract red tones.
Blue toners counteract orange tones.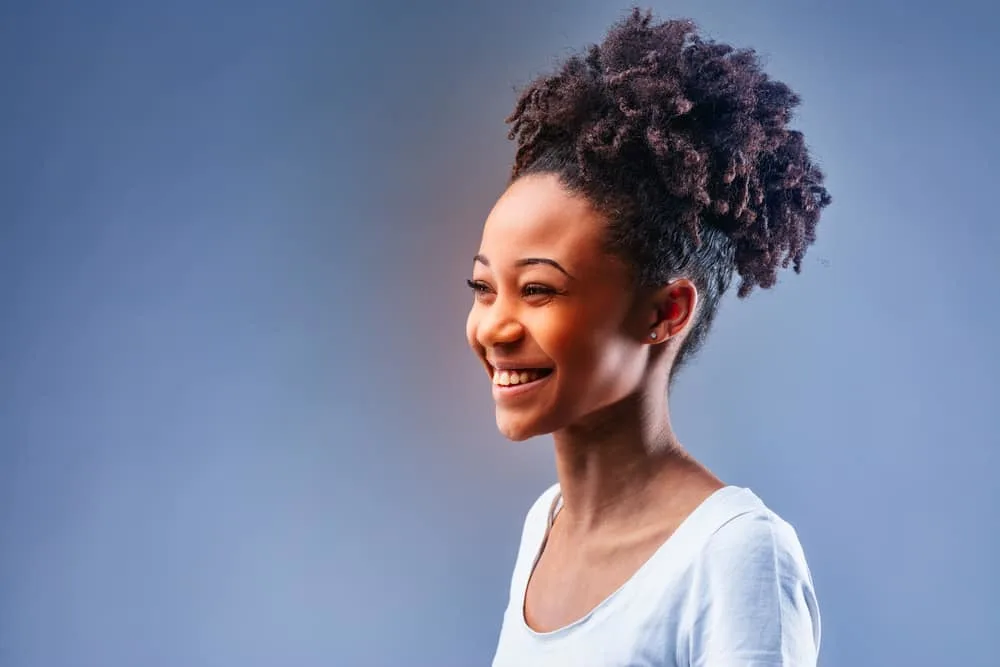 Get Your Materials
Along with your chosen toner and developer, grab the following:
Toner Usage Instructions
You should always read the instructions that come with the products you end up purchasing since wait times can vary depending on the brand of toner you choose. But generally speaking, these are the steps you should take toward toning your hair.
Mix your toner and developer to the instructed ratio, typically 1 part toner and 2 parts developer.
Apply the toner mix with the applicator brush to damp hair, focusing on the most discolored areas.
Let this mixture sit on your hair for 5 to 45 minutes max, depending on the instructions. You can check your progress by wiping away some of the toner from a small section of hair and looking at it closely. Check for lingering brassiness or discoloration. Leave the toner on until you achieve sufficient color correction (up to 45 minutes).
Rinse out the toner and wash your hair as usual.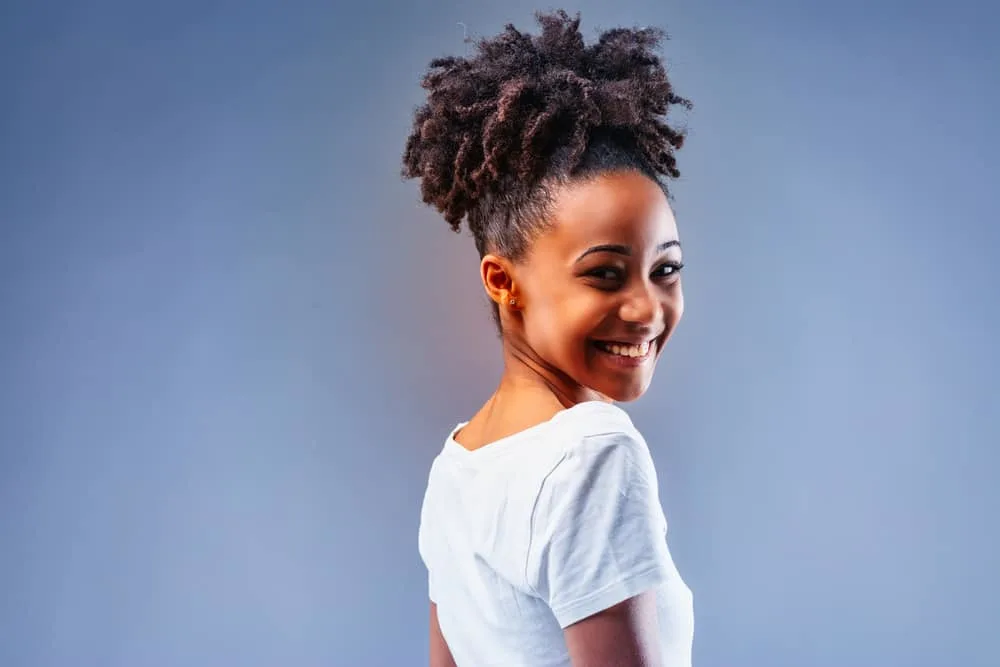 Toners You Can Use Without Developer
As you have learned, using a traditional toner without a developer is not a good idea.
They work together to give you your desired look. However, some alternative products could result in the same effect without developer, and they may be less of a hassle to use.
Toning Shampoo
A toning shampoo has the same purpose as a traditional toner; to neutralize unwanted brassy tones in a chemically lightened hair fiber. However, it works quite differently from a traditional toner.
Unlike with traditional toner, there's no developer required, as the color-correcting pigments will simply sit on the outside of your hair versus penetrating it.
Here's how you'll use a toning shampoo:
Wet your hair down in the shower until it's dripping.
Dispense some of the shampoo into your palms and rub them together.
Apply the shampoo to your hair and lather it up.
Allow the shampoo to sit on your hair for a couple of minutes.
Rinse your hair thoroughly.
Pay attention to the directions on whichever toning shampoo you choose.
Each toning shampoo has a unique formula, which dictates (1) how often it should be used and (2) how long you should leave it on your hair to get results.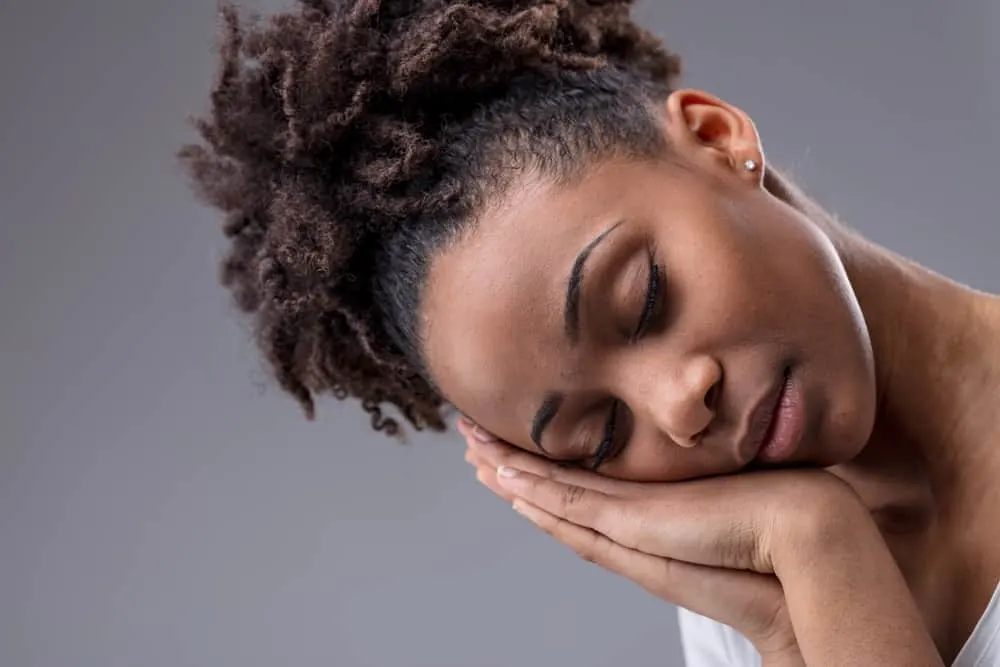 Toning Conditioner
Toning shampoo works best alongside its BFF, a toning conditioner. Most toning brands out there will have a toning conditioner to go along with their toning shampoo.
They are designed to work together to give you noticeable, effective results.
Treat a purple conditioner like you would any other conditioner, for the most part. Here's what you'll need to do:
Apply the conditioner to your damp hair, focusing on any brassy areas.
Wait for a couple of minutes while the conditioner does its magic.
Rinse the conditioner out and proceed with your hair care and styling routine.
Not only is a toning conditioner a perfect match for a toning shampoo, but it also provides your hair with the moisture it needs.
It is no secret that bleaching and dyeing your hair can tank its moisture levels, and if you're not careful, brittleness and damage won't be far behind.
A conditioner will help seal in moisture and protect your hair from these effects.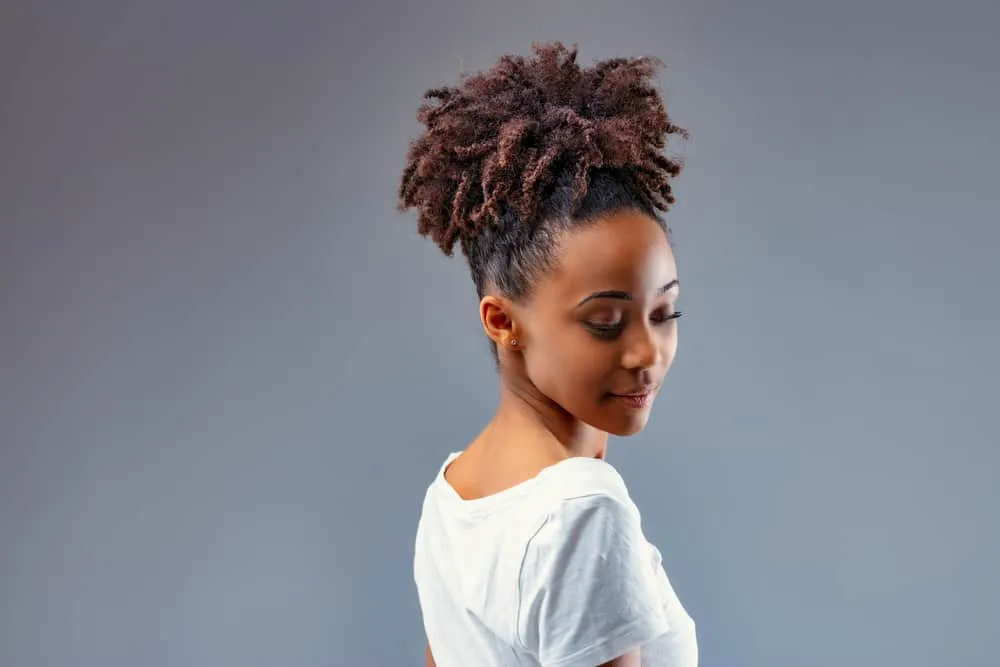 3 Best Toners on the Market
When it comes to most hair care products, especially toners, professional hairstylists typically have access to the highest quality treatments for your hair. However, there are several options available for anyone who wants salon-quality results at home.
Here are three of the best toners on the market:
Can You Use Toner With Conditioner Instead of Developer?
Toner and conditioner combinations are not as effective as using toner with a developer. The developer's presence is essential for the toner to work correctly and produce the desired hair color, ensuring optimal hair care results.
What Happens if You Just Put Toner in Your Hair?
Applying toner without developer can lead to uneven or dull hair color, as the developer is necessary for optimal toning results. To get the most out of your toning experience, it's best to use a developer with your chosen toner.
Do All Toners Need a Developer?
While many toners need a developer for optimal results, there are some toners that can be used without one. These toners may not provide the same vibrancy and even coverage as those used with a developer, but they can still offer some level of toning.
Can You Use a Hair Toner by Itself?
Hair toner is typically used with a developer for optimal results, as the developer activates the toner and helps it penetrate the hair shaft. Using a hair toner by itself may not achieve the desired hair color and even coverage that proper hair care requires. Ultimately, you have to use the developer, or it won't work as well.
What Developer to Use With Toner After Bleaching?
After bleaching, a lower volume developer, such as a 10 or 20 volume is typically recommended for use with toner. These developers are gentler on the hair, helping to achieve the desired hair color without causing excessive damage to the already processed hair.
What Can I Use Instead of Developer for Toner?
If you prefer not to use a developer with toner, you can mix the toner with a color-depositing conditioner or a semi-permanent dye. This alternative method may not provide the same level of color vibrancy and even coverage as using a developer, but it can still help you achieve some toning effects.
Use a Developer When Toning Hair Color
When you decide to lighten your hair color, unwanted tones are bound to show up. Luckily, there are some fantastic products out there that work like magic to help you reach the tone and shade you're going for.
We hope this article helped you understand traditional toners, why you need to use a developer with them, and how toning shampoo and conditioners could give you the same results without a developer. Good luck with your hair!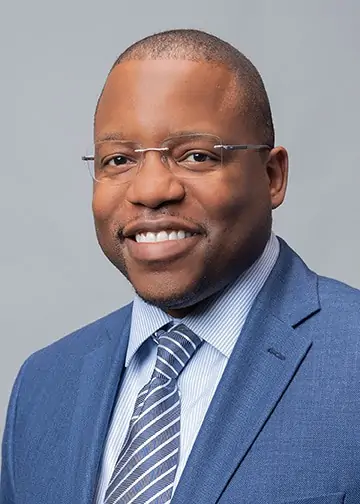 Kenneth Byrd holds a BS in Accounting and Management Information Systems and an MBA from the University of Alabama at Birmingham. With over 15 years of experience, Kenneth has been dedicated to hair care since 2008, when he co-founded Curl Centric® and Natural Hair Box alongside his wife. As a team, they promote healthy hair care practices through their comprehensive platform, Curl Centric. Curl Centric is a website operated by a husband and wife team that encourages healthy hair care. At Curl Centric, we aim to help our readers take control of their hair care journey and make good decisions about products, hairstyles, and maintenance techniques. We also have strict editorial integrity; here's an explanation of our editorial guidelines and how we make money.