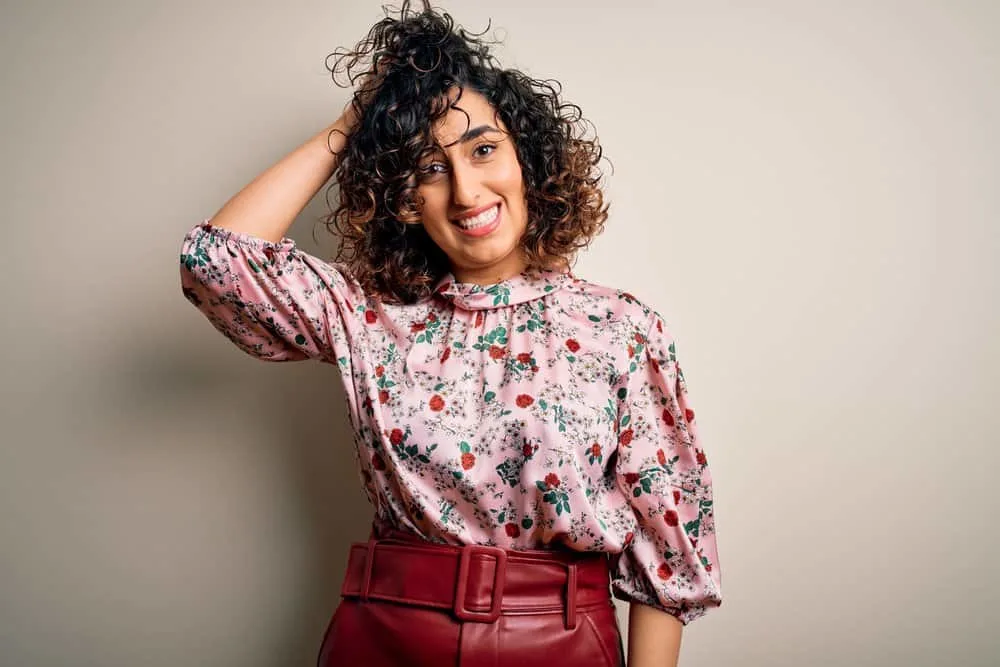 Switching up your hair color is not only fun, but life-changing. With the right hair color, you'll experience a boost in confidence that makes the world a whole lot brighter.
But which color should you go for? That's where we can help! In this article, we'll share with you 11 hair color ideas to help you select your next great hair hue. Let's get right into it!
11 Hair Color Ideas, Trends, and Popular Shades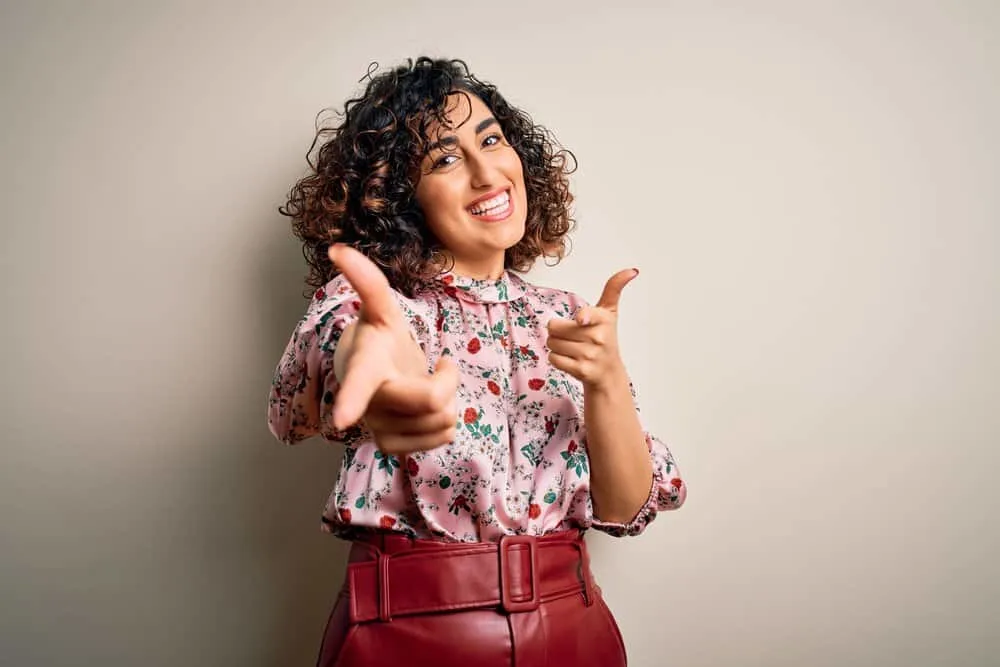 Looking for some inspiration for a hair color makeover? From bold and daring to subtle and natural, there's something for everyone on this list.
So whether you're looking to make a dramatic change or switch things up a bit, read on for some hair color inspiration.
1. Chunky Highlights
For a long time, chunky highlights were a fashion no-no, but they're very much in style these days! Chunky highlights are created by coloring large chunks of hair several shades lighter than your natural hair shade.
Modern '90s Chunky Highlights
As you can see, the effect is super bold and dramatic. So, if you're into larger-than-life looks and commanding stares as you're out and about, chunky highlights may just be a good fit for you.
How to Get Chunky Highlights
To get the look, you'll section off all the sections you want to highlight. Then, you'll apply high-lift color or bleach on them to change their color.
You'll use foils to prevent the color from getting on any unwanted sections and to speed up the dye/bleach reaction. You don't have to limit yourself to only one highlight color, either. Choose as many colors as you'd like!
Are Chunky Highlights Hard to Do?
The best part about chunky highlights is that they're relatively easy to create. If you have the right supplies at home and have done basic research on how to highlight your hair, you shouldn't have an issue achieving chunky highlights at home.
But if you like the idea of an expert bringing your look together or don't feel confident enough to do your highlights yourself, you can definitely ask a colorist for this style by name.
Here's a video showing how to get chunky highlights.
Full disclosure: Highlighting your hair is almost always associated with damage. So, it's wise to ensure that your hair is in tip-top shape health-wise before putting high lift color or bleach on it.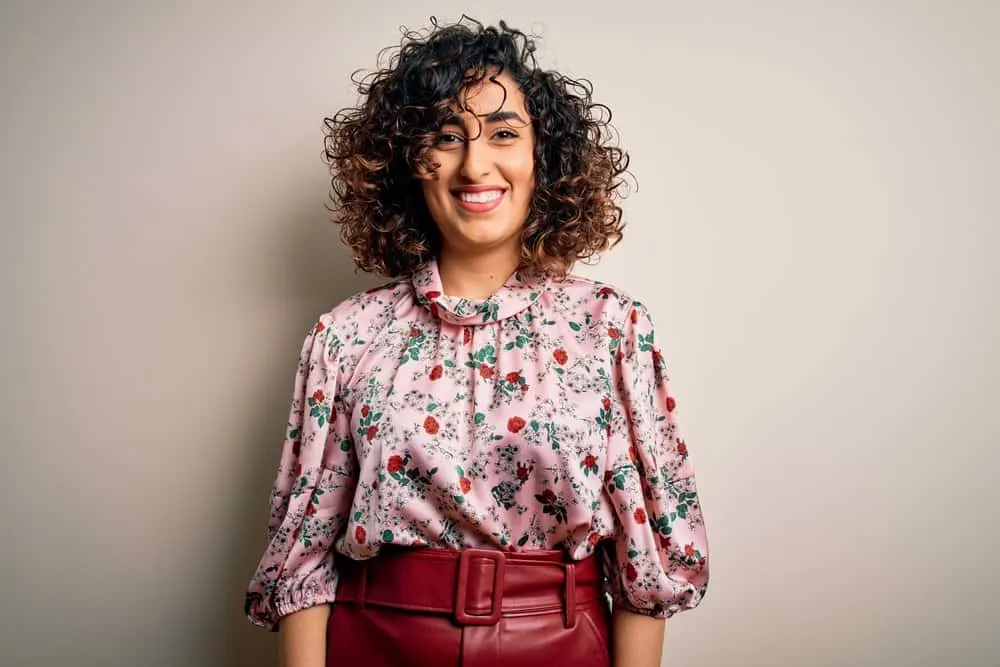 2. Burgundy
Burgundy is one of those colors that looks amazing on everyone. And that holds true whether your skin is dark, light, or in between. It also works for all skin undertones – warm, neutral, and cool.
How I Dye My Natural Hair Burgundy | With No Bleach
And the reason behind this is that burgundy has both cool and warm tones in it. So, no matter your skin tone or undertone, you can rock burgundy with no worries.
Why Burgundy Is a Great Hair Color Choice
There are few colors as rich or beautiful as burgundy. It's got notes of red, orange, and purple, though it may not appear that way at first glance. It's really a feast for the eyes, and it always leaves an impression.
Will Going Burgundy Damage Your Hair?
From a hair health standpoint, burgundy is a low-risk shade to try out. The shade doesn't require you to reach for the bleach because your hair doesn't need to be very light for the color to come through. So, you won't have to sacrifice the health of your hair to jump on the burgundy bandwagon.
Can You Go Burgundy at Home?
Chances are you're perfectly capable of going burgundy at home in one step. Most people – even those with naturally dark hair – can use a burgundy box dye to get a beautiful result.
Just follow the instructions on the box to the letter, depending on the results you're going for. If you have any problems or questions before the process, you can reach out to a local colorist for some assistance.
Ready to try out the look? Here's a video to help you out.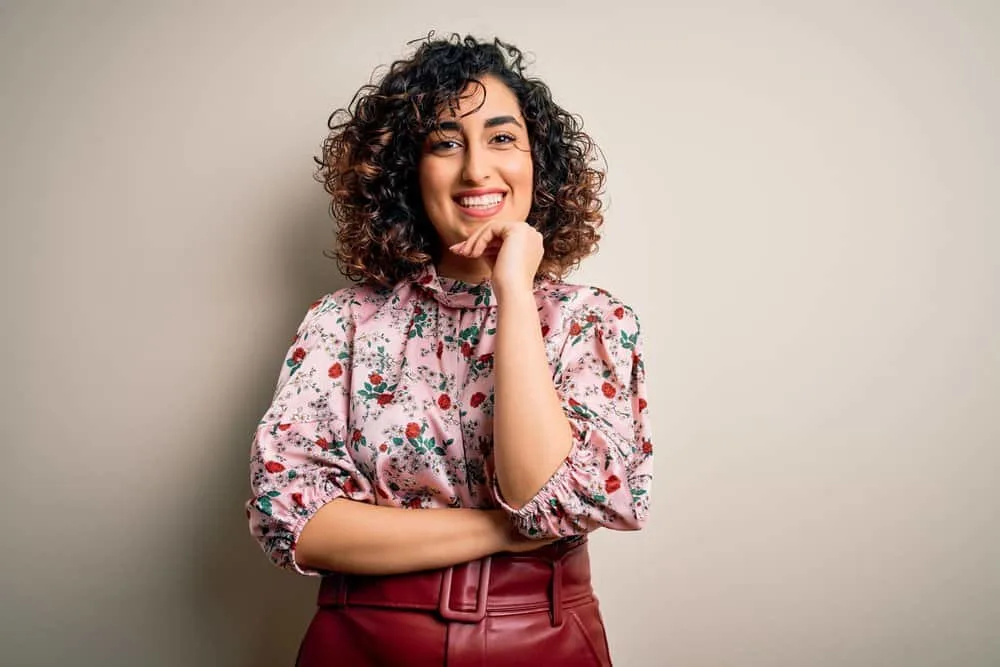 3. Blonde Money Piece Highlights
Blonde money piece highlights are very much in – they pop up on all the hair color inspiration lists, and we know why. They are incredibly sexy, and they announce to the world that you're bold and confident.
Hairdressers Guide To Giving Yourself 'Money Pieces'
What Are Blonde Money Pieces?
So, what exactly are blonde money pieces? They're an interesting hair color type where you only color the front portion of your hair blonde and leave the rest either your natural hair color or another color entirely.
The result is a beautiful pop of color that instantly adds interest to your look and frames your face.
Will Blonde Money Pieces Damage Your Hair?
You might be concerned that coloring your hair blonde is damaging, and your concern is valid. Coloring your hair blonde can certainly be damaging. But with money pieces, you'll be coloring such a small portion of hair that you don't have to worry about losing your mane.
How to Get Blonde Money Pieces
Going blonde is hard to do at home without professional assistance. You'll need to first bring your natural hair to a light enough shade. The next step is to tone your hair with the correct toner shade.
It can be extremely difficult to get an even result when going blonde, and it can be even harder to achieve the right shade for your skin tone and undertone. So, if blonde money piece highlights are what you want, we urge you to see a stylist to make it happen.
Whether you decide to do blonde money piece highlights on yourself or go with a professional color job, it helps to see how the process should go. Watch this video to see how a talented stylist tackles money pieces.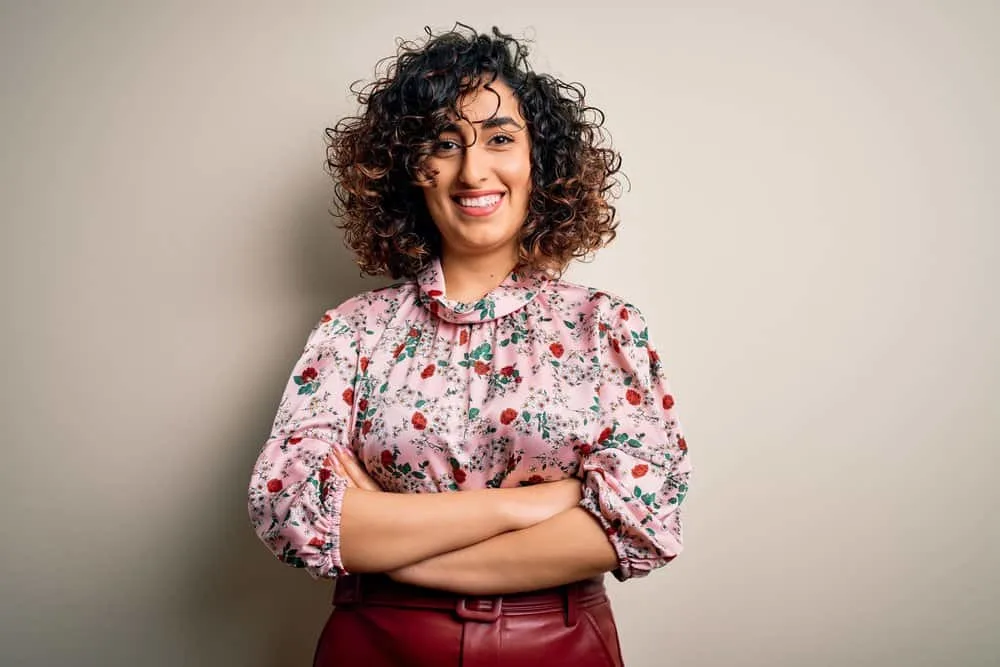 4. Rainbow Hair
Reds, browns, and blondes are great, but there are times when you need a whole lot more. Rainbow hair is a trend for the most daring and eccentric of us all.
How To- RAINBOW HAIR!! AT HOME! DIY | Jade Madden
It's a head full of all of the colors of the rainbow. And if you're not into all the colors, you can pick a few and get creative as well. It's all up to you.
Things You Need to Know About Rainbow Hair
When you opt for rainbow hair, there's one thing that you should know. Though recent hair trends are geared toward unapologetic self-expression, you will still get stares when you walk down the street. And if your family is more traditional, you just might get a few choice words from them as well. You'll have to be ready for that.
How to Get Rainbow Hair
To get this look on your own, you should have a good idea of how to color your own hair. But, more specifically, it's important to know how to keep certain sections of your hair separate from others throughout the coloring process. That way, you won't get unintended color bleeding.
What's more is if you're going for a bright rainbow color result, you'll have to color your hair to a light blonde and then apply your chosen colors over it.
Want to know more? Watch this video to see how one creator brought the look to life.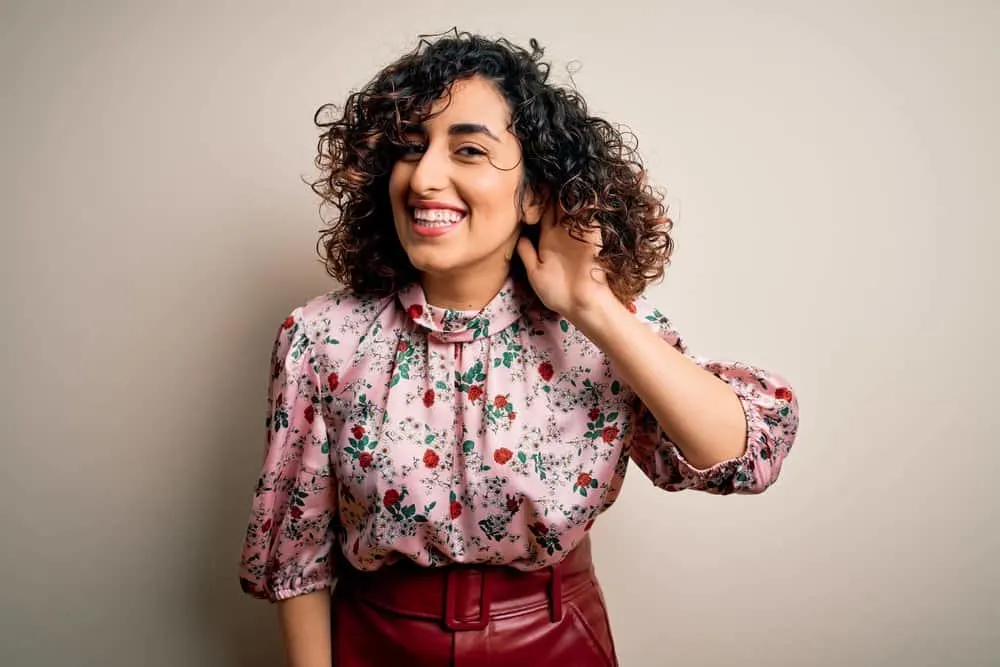 5. Blue Hair
Blue hair always makes an impact, no matter how light or dark a blue you choose. That's because it's a statement color that goes against most hair color norms. So if you're a rebel, then blue hair just might suit you like a dream.
I DYED MY HAIR BLUE!!! (here's a tutorial plus a Q&A!)
Should You Try Blue Hair?
Wondering whether blue hair should be your next hair hue? We say it's a strong maybe. One of the best things about blue hair is that it works well when applied over both dark and pre-lightened hair.
So, you don't automatically have to pull out the bleach or lightener to go blue. That's good news for people who are conscious about their hair's health.
In addition, dark blue hair looks fantastic on every skin tone and undertone. When you get into the lighter blues, though, things are a little bit different. Those who have lighter skin tones will find that light blue hair suits them.
Things to Keep In Mind About Blue Hair
With that understood, here are a couple of things to keep in mind before choosing blue hair. First, blue has the tendency to turn green if your natural hair color is warm.
When you lighten your hair to achieve a lighter blue shade, you'll need to tone out any brassiness prior to applying the blue dye. Going blue (light blue, specifically) is a lot of work for the average person.
If you're thinking about going light blue, we urge you to choose a professional to make your blue hair dreams a reality. Whether you plan on going it alone or soliciting the help of a stylist, this video will help.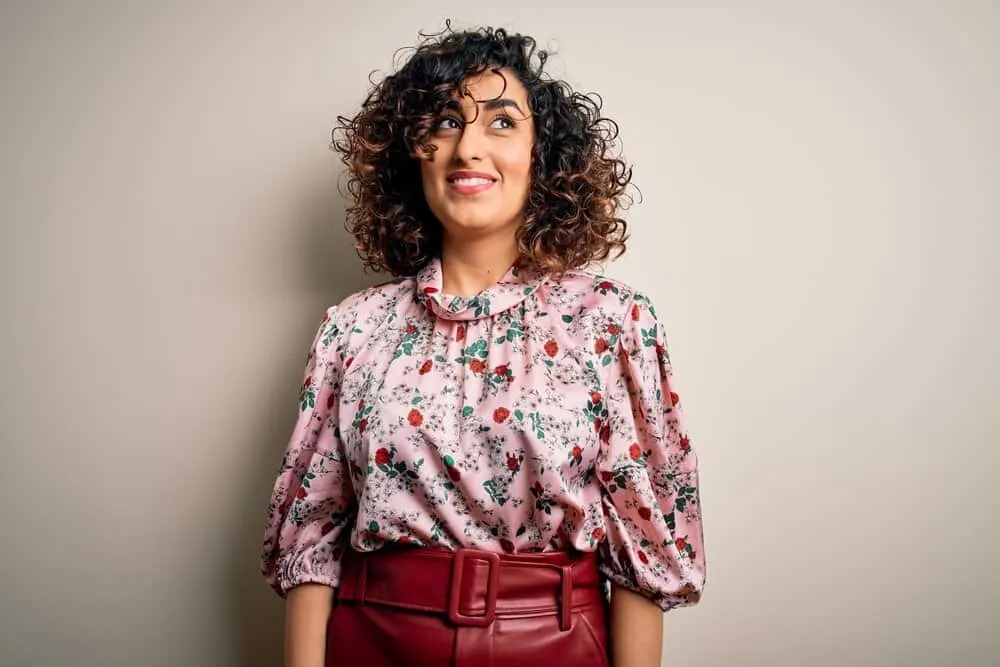 6. Pastel Pink
Are you a girly girl at heart? Think pastel pink! Pastel pink evokes a dreamy and ethereal vibe that people gravitate to. Many find that it boosts their confidence dramatically and enables them to showcase their individuality.
DYING MY HAIR PINK | NATURAL HAIR
Getting Pastel Pink Hair
Pastel hair colors are much more difficult to achieve than non-pastels, and there's one reason for this. They require your hair to be super light blonde before adding the pink color over top of it.
If your hair isn't light enough or has any warmness, it will end up pinky orange or red.
So, in some cases, you'll have to tone out brassiness before adding the pink. As you can see, there's a lot involved in achieving such a light color.
Do you want to give pastel pink hair a try? We say go for it if your hair is in a healthy state! Just watch this video first to get an idea of the process and see if you're up for it.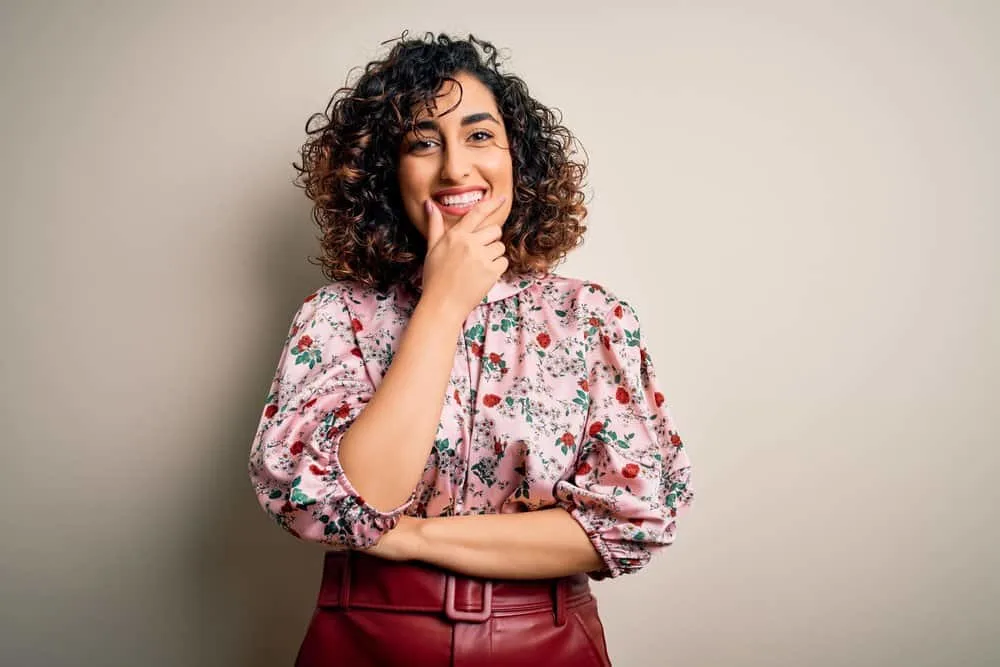 7. Dark Brown
Dark brown hair may seem unimpressive to some, but there's a reason why so many people rock this shade. Dark brown hair is deep, sultry, sexy, and low maintenance. It's also easy to achieve for the average person.
BLONDE TO BRUNETTE HAIR TRANSFORMATION | what have i done
Is Dark Brown the Color for You?
If you're wondering whether dark brown hair is for you, this is the section for you. Dark brown hair looks great on virtually anyone. But if you go too dark and you have very light skin, the deepness of the brown could wash you out and make you look pasty.
Dark brown hair is a no-brainer if you have dark skin because there's virtually no chance that your skin will clash with your hair. So, it'd be a safe bet in that case.
Dark Brown Hair is Versatile
There are countless shades of dark brown to choose from, in case you weren't aware. You could go with a rich cappuccino shade, veer towards the red side with a cinnamon brown, or play up the ashiness with a dark taupe – the choice is yours.
Going dark brown is usually pretty straightforward, but every now and again, things can go awry. Watch this video to stave off any snafus.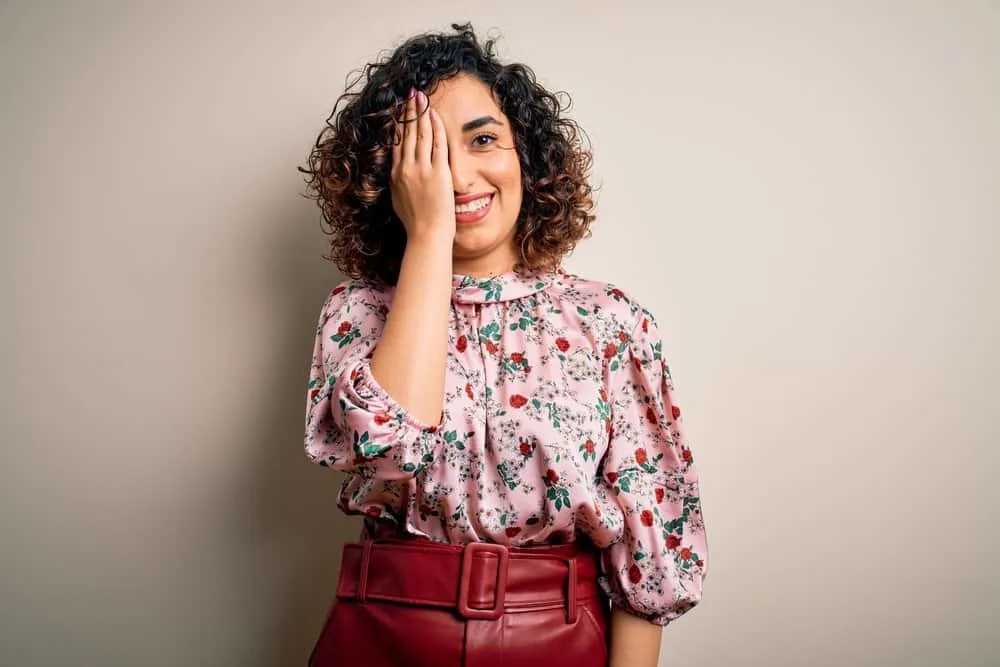 8. Sandy Brown
If you already have brown hair and are looking for a relatively subtle change, you can go sandy brown. Sandy brown is a mix of brown and blonde – you could say that it's halfway between the two.
FOILING AND REFRESHING MY BRONDE HAIR COLOR | professional hairstylist tutorial
It's subtle enough not to be shocking but substantial enough to make an impact.
Why Sandy Brown Hair is Great
One of the main appeals of sandy brown hair is that it can be worn by people of all skin colors. From the lightest to the darkest, sandy brown could be a total winner. And for those in the darkest skin category who don't want to hop on the blonde bandwagon, sandy brown can be a nice concession.
How to Get Sandy Brown Hair
The process of achieving sandy brown hair is on the easy side. For those who are going from dark brown to sandy brown, all it will take is a permanent dye. The dye will lift out your natural hair pigment and replace it with your chosen color.
Since sandy brown isn't very light in itself, you probably won't need to use bleach or any other harsh lightener on your hair.
Want to see how to achieve sandy brown hair? Watch this video.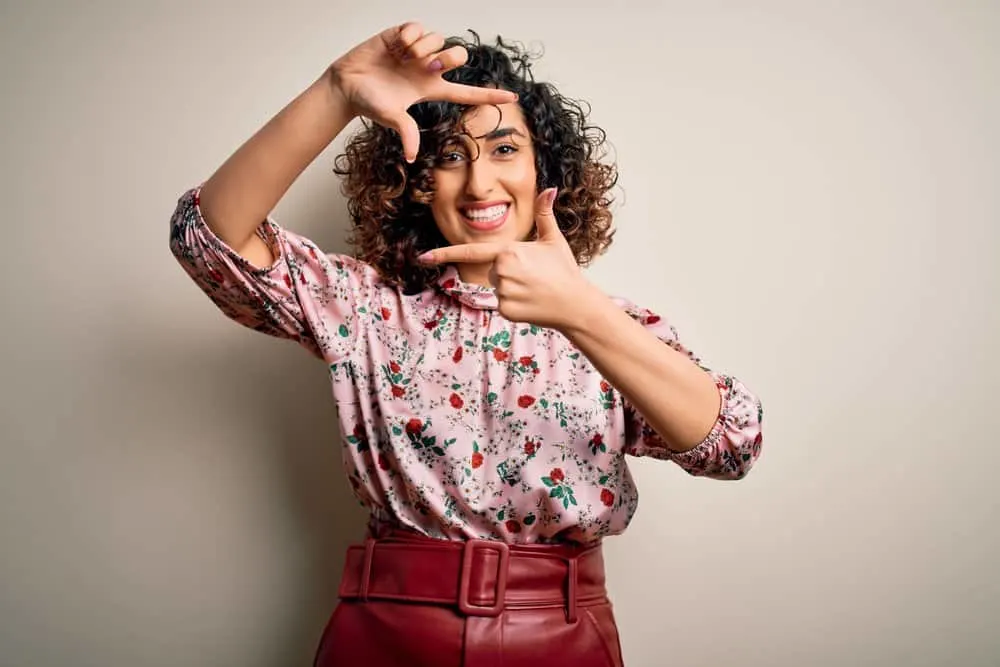 9. Fire Engine Red
Dark to mid-level reds are gorgeous, and they work like a charm for those suited to them. But if you have a fiery personality you want to put on display, consider going fire engine red.
HOW TO DYE HAIR RED NO BLEACH | LOREAL HI-COLOR HIGHLIGHTS
It's the brightest, reddest red you've ever seen. For some, it might be a little on the extra side, but for others, it's an eye-catching confidence booster.
Should You Go Fire Engine Red?
Want to know whether fire engine red would be a good fit for you? The answer could go either way. First, if you work in a rigid corporate setting, fire engine red may not be the best idea for you.
Fire engine red hair is far from understated and can draw undue attention from management. But if you work in a relaxed or creative field and want a hair color that'll make you stand out, we say go for it.
Note: Fire engine red hair works for just about everyone. But if your skin is on the darker side, the vibrance of the red could clash with your rich skin and look a little cartoonish. This doesn't apply to everyone, but it's something to think about before choosing this shade.
Consider Your Hair's Health
Before making the final decision, you should consider the condition of your hair. Though going fire engine red doesn't require your natural hair to be platinum blonde, you'll still have to use a lightener or a high-lift permanent color.
This means that there could be some damage in your future.
To ensure that your hair remains on your head following your dye session, you should take inventory of your hair beforehand and determine whether it's healthy. If it isn't, you'll want to nurse your hair back to health first.
Ready to find out how to get fire engine red hair? This video will help tremendously.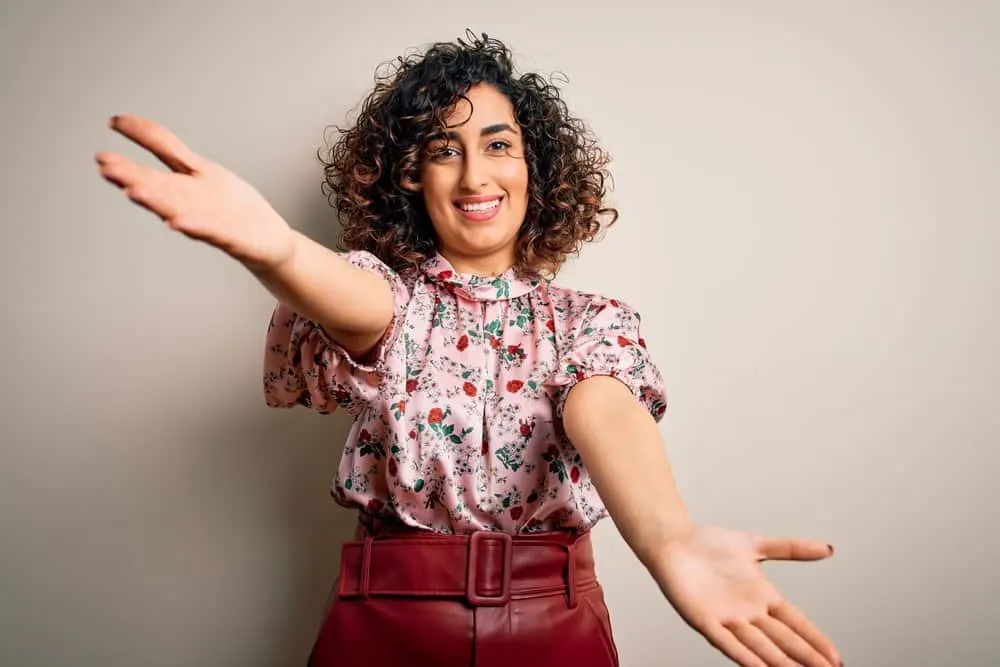 10. Gray Hair
Gray Hair has been super big in the fashion world for several years now. There's something alluring about the shade.
HOW TO: SILVER HAIR AT HOME FULL TUTORIAL
Perhaps, it could be the fact that it represents a rebellion against the idea that going gray is bad. Or it could be that gray just looks phenomenal on everyone.
Is it Hard to Go Gray?
Getting an even gray color result is very difficult to do. Even professional colorists have trouble getting it right sometimes. Going gray involves lightening your hair to a blonde shade and then applying a gray toner or hair color over it to impart the gray shade of your choice.
The main problem that people run into with going gray is not lightening their hair enough or failing to tone their hair properly (leading to yellowish results).
Unless you feel super confident, leave this one to an experienced colorist. With all of that being said, gray hair is not impossible to achieve at home. With the right products and an in-depth instructional video, you can make it happen.
Is Gray Hair High Maintenance?
Gray hair is considered to be high maintenance, as it tends to fade fast. Though darker grays will generally last you longer than light gray will. So, if you're not into a look that requires a lot of recoloring, go with dark gray over a light one.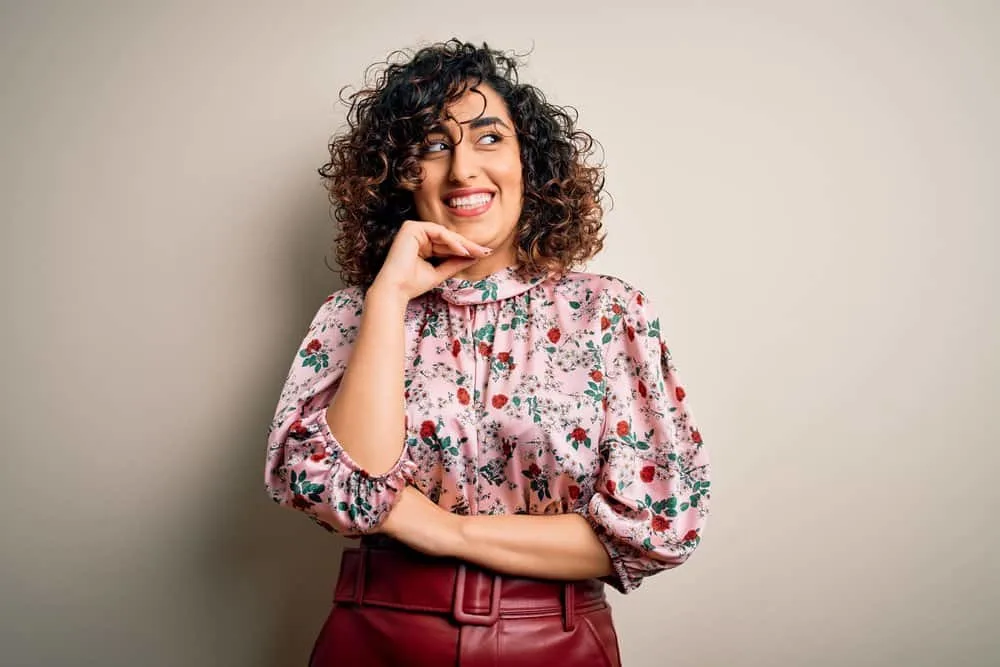 11. Balayage Highlights
Balayage, or hand-painted highlights, continually top hair color inspiration lists. The highlighting technique creates the most beautiful, sunkissed highlights. Many confuse balayage highlights with traditional highlights or ombre, but they are different.
Step By Step Guide For Flawless Balayage
With balayage highlights, the color is swept on starting at the mid-lengths of your hair on down to the ends. As you make it down to the ends of your hair shaft, you'll be more generous with the lightener or color. The result is an ombre-ish effect that's very gradual.
Is Balayage Affordable?
Balayage hair color is extremely expensive. Just one balayage coloring session could cost you hundreds of dollars, and that's not even counting the periodic upkeep necessary to keep the highlights looking good.
If you're looking to do your own balayage, we caution you to do a ton of research. Balayage is incredibly easy to mess up. The more you know about balayage before getting started, the higher your chances of getting the job done without ruining your hair.
Which Color to Use for Your Balayage Look
As far as color selection goes, you can do your balayage in virtually any color you want. Most people get red, blonde, or brown balayage, but you can choose whichever color makes you feel beautiful.
To get your research started, you can watch this instructional video. It'll teach you all the basics of balayage.
So, there you have it – 11 hair color trends you should consider as you're switching up your hair hue. Know that not every hair color will work for everyone. So, weigh your options carefully before making your choice. We wish you the best of luck!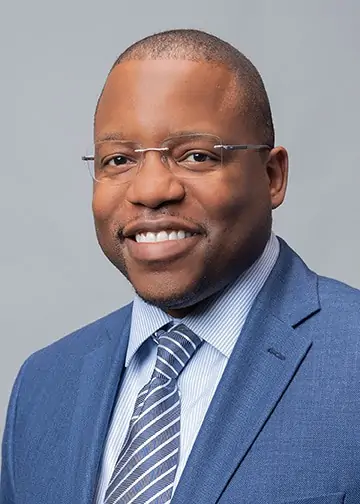 Kenneth Byrd, with a BS in Accounting and Management Information Systems and an MBA from the University of Alabama at Birmingham, has over 15 years of experience and is a recognized authority in hair care. Co-founder of Curl Centric® and Natural Hair Box, Kenneth has dedicated himself to promoting ethical and scientifically-backed hair care practices. Rigorous editorial guidelines, industry recognitions, and features in numerous media outlets evidence his expertise. Kenneth's commitment to transparency, quality, and empowerment has positioned him as a trusted voice in the field, empowering readers to confidently embrace their natural beauty.