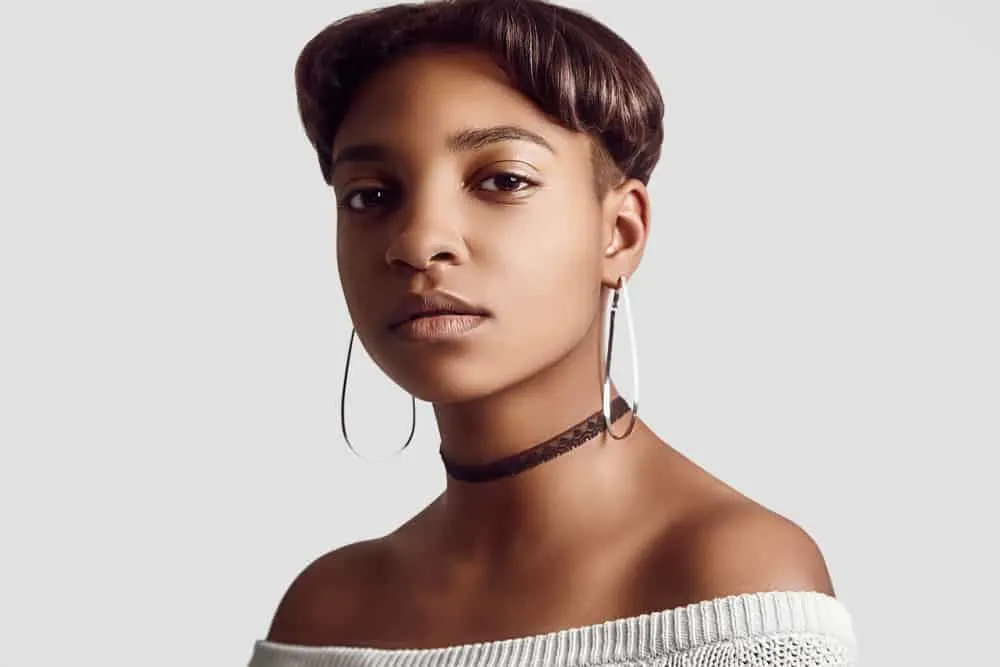 When choosing your next hair hue, there's nothing more important than figuring out which shade will flatter your complexion. While the right hair color will help you look radiant and glowy, the wrong one can leave you looking washed out.
And that's where we come in! In this article, we'll walk you through some of the best hair colors for warm skin tones and help you decide which one is right for you.
What Are Warm Skin Tones?
Before we look at which hair colors work best with warm skin, we'd like to take a minute to talk about what warm-toned skin means and how it looks.
In addition to helping you figure out which hair colors look best on you, working with your skin's undertones will ensure your makeup and clothing perfectly highlight for features.
It's also important to note that undertones are separate from your overall complexion.
Whether your skin is a pale cream color or rich brown, there are subtle hints of color that help round out the shade. These undertones are broken down into three classifications: warm, cool, and neutral.
Warm undertones typically appear yellow, peach, orange, gold, or red. On the other hand, cool complexions have a hint of pink or blue.
If you have a neutral skin tone, your complexion has a blend of warm and cool undertones. Your skin may have a slight olive tinge or be closer to the hue of your natural skin complexion.
Although warm undertones are usually associated with darker skin and cool undertones with pale complexions, people of any shade can have cool, warm, or neutral undertones.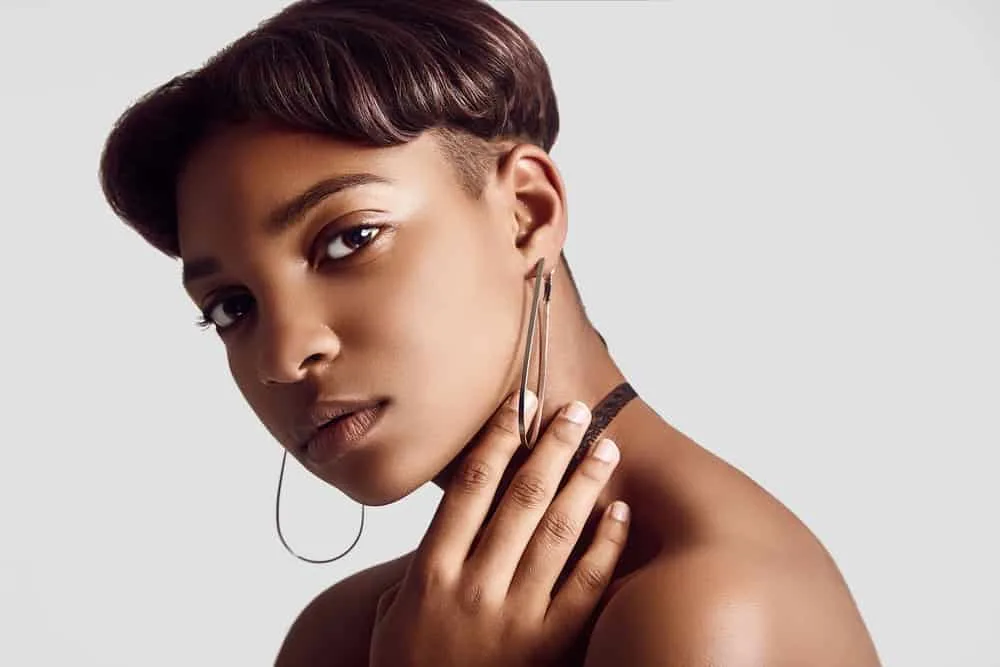 How to Tell if You Have a Warm Skin Tone
So, warm skin is a complexion defined by yellow, gold, orange, or peach undertones. But how do you know if you actually have it?
To simplify things, we'll break down a few tests you can use to help you decide if you have warm skin. Just make sure you're in bright, natural light. That will give you an accurate look at your skin, whereas artificial lights can give you an unnatural cast.
Throw on a piece of jewelry – When thinking about the type of jewelry you wear, do you tend to stick with silver pieces or gold? While gold jewelry makes warm complexions glow, silver tends to look better on cooler skin tones. If both look equally amazing against your skin, your complexion is probably neutral.
Think about how your skin reacts to sunlight – If you want to determine your undertones, think about whether you are more likely to tan or get sunburned. Warm skin tends to deepen, and tan-burning quickly is a sign your skin has cool undertones.
Assess the color of your veins – One easy way to determine if you have warm skin is to look at the veins on the underside of your wrist. If they appear green, you most likely have warm undertones. Blue or purple veins are a sign of cool skin, while colorless veins indicate your complexion is neutral.
Go through your wardrobe – Another simple and fun way to determine your undertones is to think about the colors you tend to wear. If you tend to stick with neutrals and earth tones, there's a good chance you have warm skin. On the other hand, cooler complexions look better in jewel tones like blue, green, and purple. If you're lucky enough to look good in every shade, your undertones are most likely neutral.
Wear something neutral – In addition to being excellent statement colors, white and black clothes can put your undertones on full display. Pure white has a slight blue tinge that cool skin is better suited to. Alternatively, warm undertones look better in off-white and cream shades. Similarly, the color black can age warm skin and draw attention to imperfections, while people with cool skin likely find the shade ultra-flattering.
Examine your natural eye and hair color – Although this test isn't always accurate, considering your natural eye and hair color can give you an idea of your undertones. Dark brown hair and eyes are typically a sign of warm undertones, while fair hair and light eyes are usually associated with cooler skin.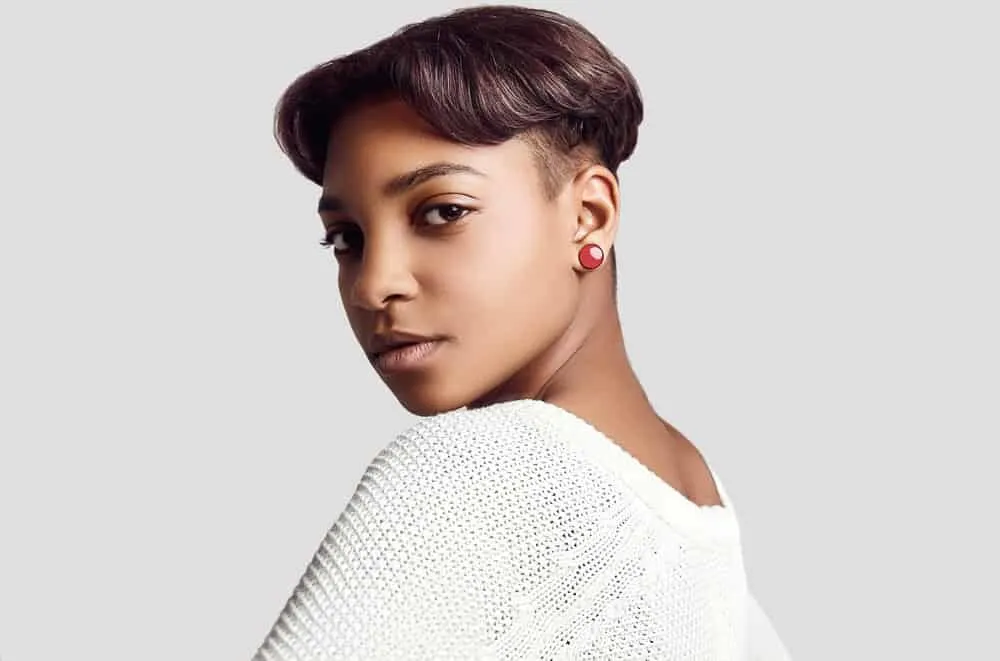 These Are the Best Hair Colors for Warm Skin Tones
Now that you know what warm skin is and whether or not you have it, it's time to learn how to compliment it. Choosing the right shade will help your skin look its best, so we'll walk you through a selection of the best shades for warm skin below.
Caramel Bronde
Caramel Blonde Foliage On Dark Hair | Schwartzkopf Blonde Me | Foilage
Although the name sounds like a delicious coffee-based drink, caramel bronde is an updated version of a dirty blonde. It's a stunning combination of dark blonde and light brown, with subtitles hints of reddish undertones.
The perfectly in-between shade creates depth, which helps gives your strands a beachy, sun-kissed glow. Want to know the best part?
The subtle variation in color makes this one of the easier to maintain shades.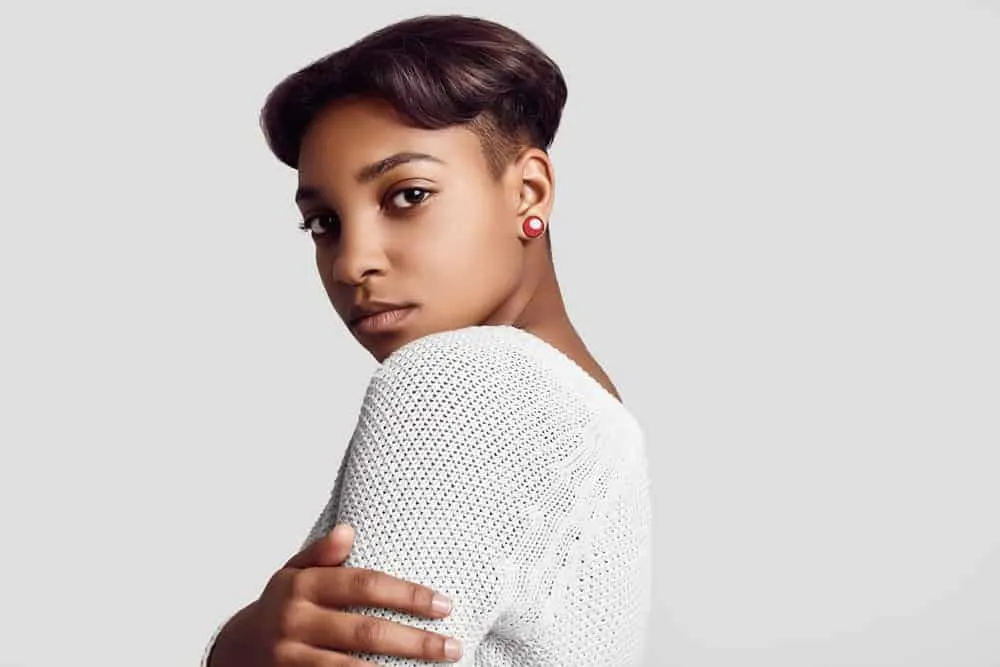 Golden Blonde
How to Create a Glossy Golden Blonde Hair Color with Koleston Perfect | Wella Professionals
Although you may be tempted to jump on the platinum, icy blond trend, golden blonde is an infinitely more wearable shade for people with warm undertones.
Golden blonde is a lighter variation of honey blonde, with fewer red notes and more yellow and golden hues.
It is the perfect way to lighten and brighten your hair without washing out your complexion or giving your skin a sickly gray cast. Instead, the golden tones play on the subtle tints in your skin and make you look sun-kissed from head to toe!
Copper
HAIR TRANSFORMATION || HOW TO: Dye Your Hair Copper At Home!
While copper is most closely associated with pennies, this luxurious hair color looks anything but cheap. Copper is an incredibly wearable and versatile shade of red that has subtle hints of cocoa or honey brown.
While it's a fantastic option for all different shades of warm skin, copper is exceptionally great for people with yellow undertones.
The fiery shade will help draw out these yellow notes and gives your complexion a dazzling, golden glow. Copper can be high maintenance, so make sure you factor that into your decision.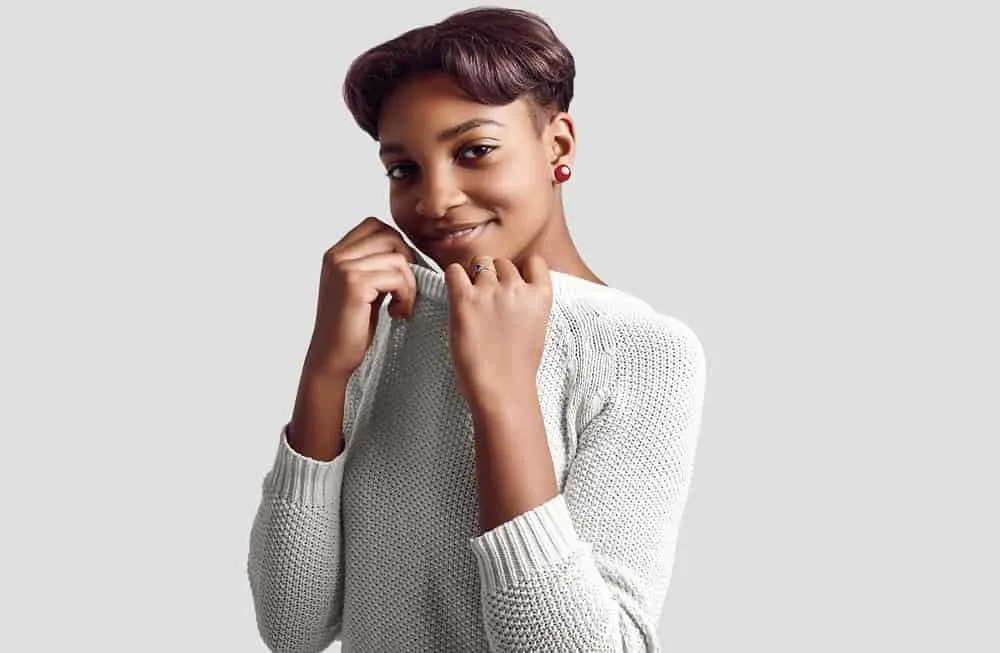 Mahogany
Nice'n Easy 5M Mahogany Hair Dye Review | Ginger To Mahogany Hair at Home
In terms of brunette hair, mahogany is among the most underrated colors. Mahogany is a medium to deep reddish brown shade. And unlike other shades of brown, mahogany locks can have a subtle violet hue.
That means it has a blend of cool and warm undertones, enhancing and balancing out your complexion.
Additionally, the brown base makes it a breeze to maintain! And because it appears brown in artificial lighting, mahogany is an understated way to experiment with more unnatural shades.
Chestnut
DYING MY NATURAL TYPE 4 HAIR CHESTNUT BROWN (NO BLEACH) ||JUSTINE SKYE INSPIRED!|| THERESA CHANTAL
Who said brown hair has to be boring? Chestnut is a rich, luxurious shade of brown with pronounced red undertones that are most noticeable in bright, natural sunlight.
It's a warm, earthy shade and is the perfect way to play up a warmer complexion.
Chestnut is deep, without being too heavy or one note. In addition to giving you a lush all-over color, chestnut can create a luscious base for a number of complementary colors. You can add dimension to your hair with honey highlights or deep lowlights.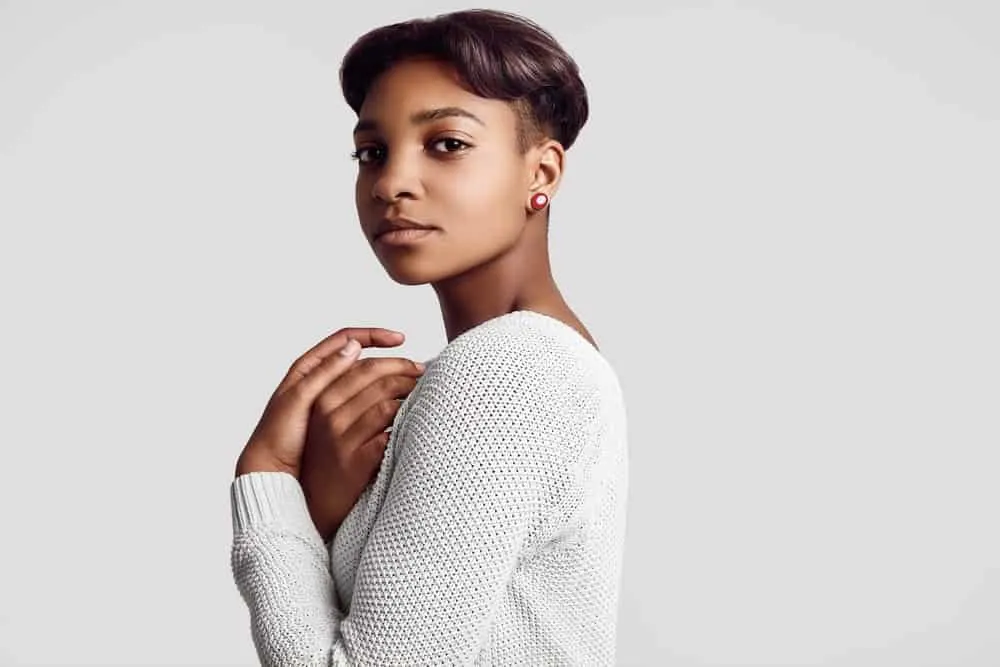 Neon Green
Dyeing my Hair Neon Green At Home | Evelina Forsell
Warning! This color is not for the faint of heart. Neon green is a positively electric shade that definitely knows how to make a statement. Unlike other shades of green, neon green has a much more pronounced yellow hue.
That makes it more wearable on warm skin and less likely to wash you out than blue-based greens like teal, turquoise, and cyan.
Keep in mind that it's one of the higher maintenance shades, so make sure you're willing to make the commitment before you break out the neon hair dye.
Blackberry
Blackberry Jam Hair Color
While spring and summer are strongly associated with light and blonde locks, deep, rich shades like blackberry are perfect for the fall and winter months.
This sumptuous shade is both gentle on your strands and even easier on the eyes.
Blackberry is a devastatingly beautiful shade of deep violet and makes a great alternative to basic black or brown hair. It's also a surprisingly wearable take on purple hair and can add some much-needed oomph to darker strands.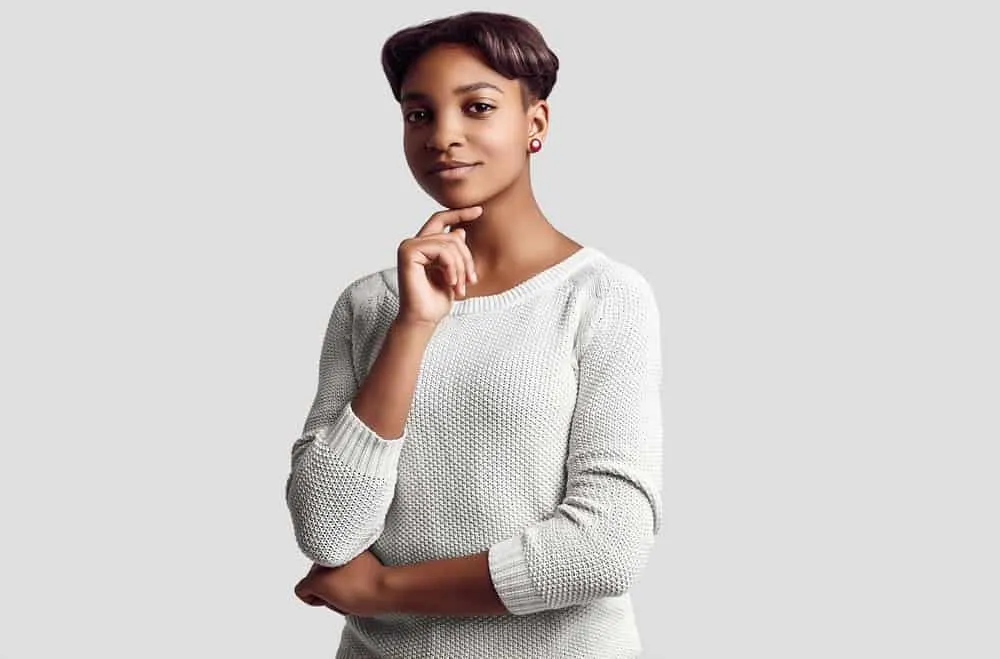 Golden Brown
COLORING MY HAIR DURING QUARANTINE | Ion color brilliance dark golden brown
If you're looking for a multi-dimensional, warm brown: look no further! Golden brown is a shade of light to medium brown, with pronounced golden blonde highlights.
It's warm, sophisticated, and much more forgiving than lighter shades of blonde.
Another reason to go golden brown is that it gives you the best of both worlds. While the brown provides a rich, chocolatey warmth, the golden hues add luster and brightness to the shade.
Peach
Are you looking for a fresh new take on hair color? If so, you may want to consider peach! As a hair color, peach has a mix of orange, pink, and rose gold tones and is an excellent way to warm your complexion up even more.
It's a more wearable take on pink or orange hair and can make your skin and eyes glow. There are also a ton of different shades to choose from.
You can opt for a soft, sorbet-inspired shade or crank up the intensity and go for more neon hues.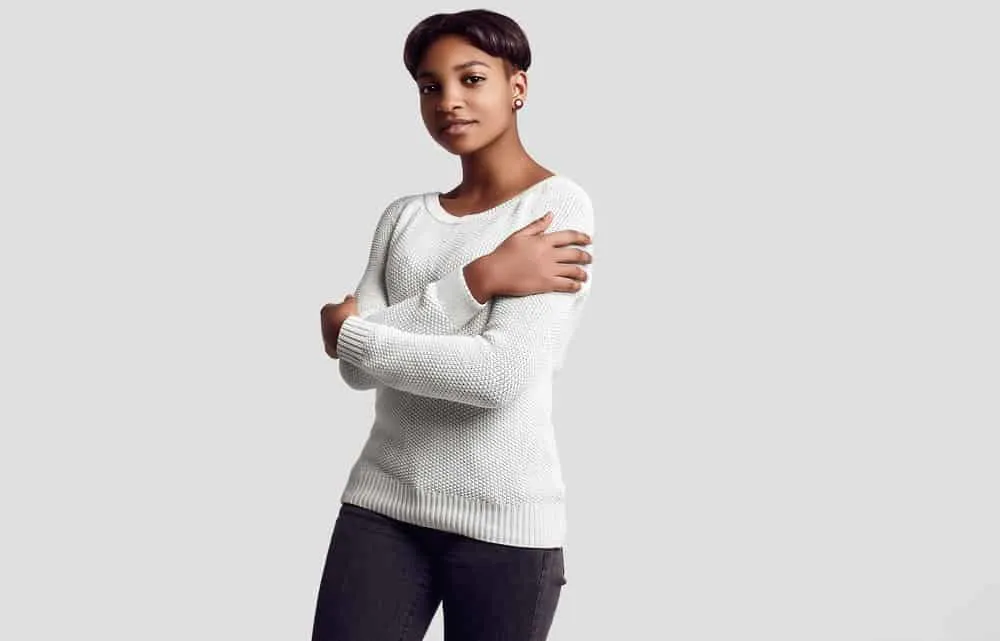 Strawberry Blonde
How to Get Strawberry Blonde Hair At Home | My Updated DIY Formula (2021) + the Best Extensions
Look no further if you're stuck trying to decide between blonde or red hair. Strawberry blond is an intermediary shade that falls smack dab in between the two.
You can choose to play up either color, so make sure you bring a few reference photos to your coloring appointment. Not ready to commit to it completely?
Getting strawberry blond ombre or balayage highlights is a far more approachable way to incorporate the shade into your preferred base color.
Rose Gold
Step aside gold and silver hair, there's a new metallic-inspired shade taking over runways, and social media feeds alike. Rose gold is a phenomenal blend of gold, pink, and blonde hues that complements virtually every skin tone.
Like other metallic hair colors, rose gold transforms your locks into a multidimensional, eye-catching hue. Although rose gold tends to look best on people with dark eyes and yellow undertones, there will always be exceptions to this rule!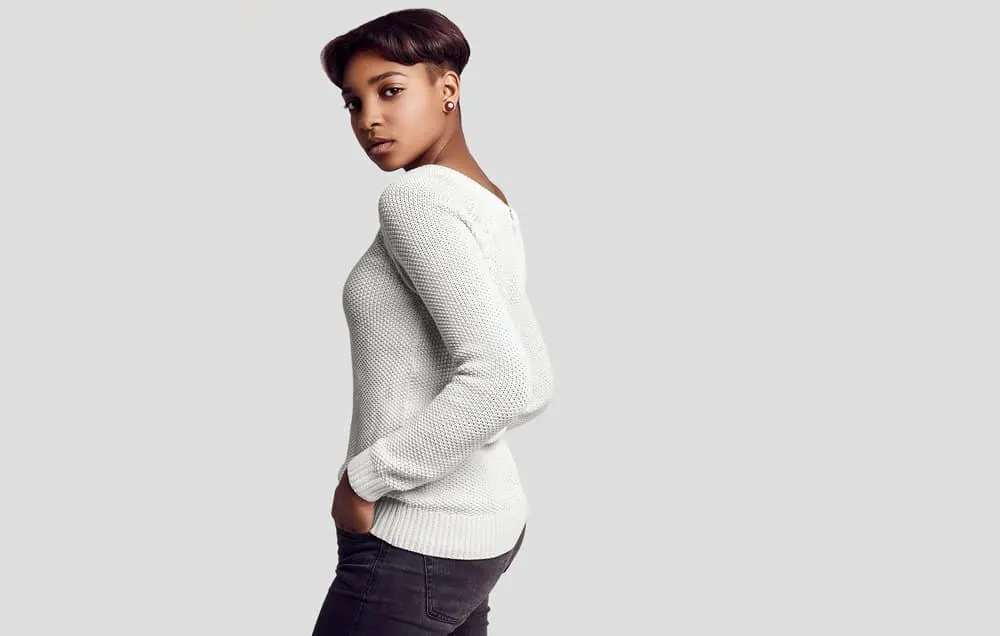 Plum
I Tried Garnier Hair Colour PLUM RED | Honest Review | Plum Red Hair | Twilight QueenBee
There's nothing like plum if you're looking for an attention-grabbing hue.
This gorgeous shade of purple has more of a reddish undertone and is much more flattering than blue-purple shades like lilac, periwinkle, and indigo.
It's a multi-toned color and has a balance of dark purple, burgundy, and brown hues. The subtle red hints play off the warmth in your skin, while the slight blue tint balances out your complexion.
What Colors Should Warm Tones Avoid?
As you now know, certain colors and shades flatter warm skin tones more than others. Similarly, there are some colors that can be harsh or wash out a warmer complexion.
As a general rule, people with warm skin tones should avoid cool hair colors.
Cooler hair colors can wash out warm skin and leave you looking green or gray in comparison. Stay away from ashy, icy, and blue-based shades like:
Blue
Silver
Blue-green
Ash-blonde
Blue based purples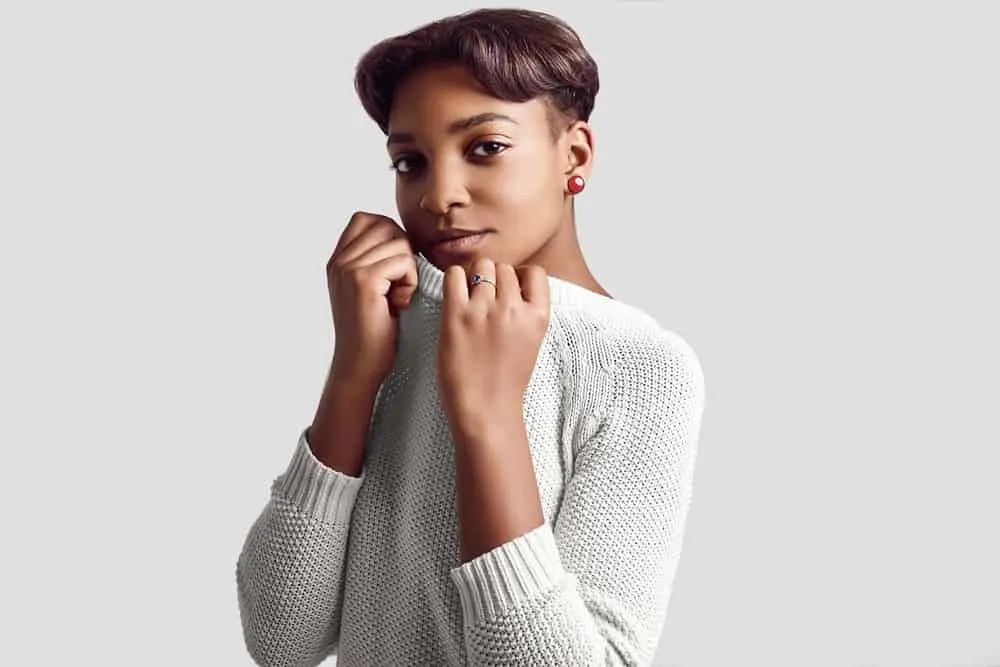 Does Black Look Good on Warm Skin Tones?
When it comes to black hair, you may be surprised to find exactly how much diversity there is. There are many different shades of black, each with subtle hints of color that impact how well it flatters your skin.
Many black hair dyes have a blue or green base, making them a cooler shade.
However, blue-based blacks can draw out imperfections on your face and make them more noticeable.
So instead, opt for shades of black that feature a warm base, like black-brown, dark chocolate, deep violet, or blackberry. That way, you can get the look of black hair without washing out your complexion.
How to Choose the Right Color for Your Skin Tone
Although it's tempting to just go with your favorite shade, there are a few other things you need to factor in when deciding on a new hair color.
Doing so will help ensure you choose a color that both looks great and works with your lifestyle. So in this section, we'll walk you through how to pick the right color.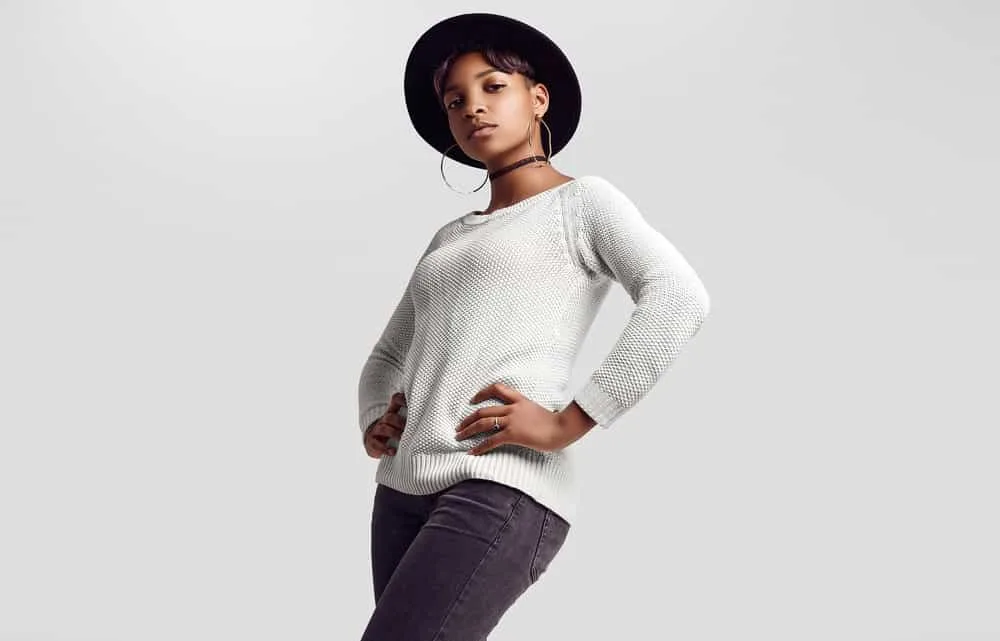 Decide on Whether You Want a High or Low-Maintenance Shade
One of the most significant determining factors in picking a hair color should be your desired maintenance level. Generally speaking, pastel and blonde hair are considered high maintenance, while darker shades are easier to care for.
Additionally, the closer a shade is to your natural hair color, the less work it'll be to maintain.
So if you're looking for a low-maintenance color, stick with darker shades that closely match your natural hue. You may also want to opt for less demanding coloring techniques like ombre and balayage rather than all-over color.
Take the State of Your Hair Into Consideration
In order to achieve soft, neon, or pastel shades, you'll probably have to lighten your hair beforehand. Although both coloring and lightening your hair can lead to damage, bleach is the far more damaging option.
It can lead to severe breakage and hair loss, so it's best not to bleach damaged unhealthy strands. Instead, it's better to skip the bleach and stick with a darker shade that is closer to your natural hue.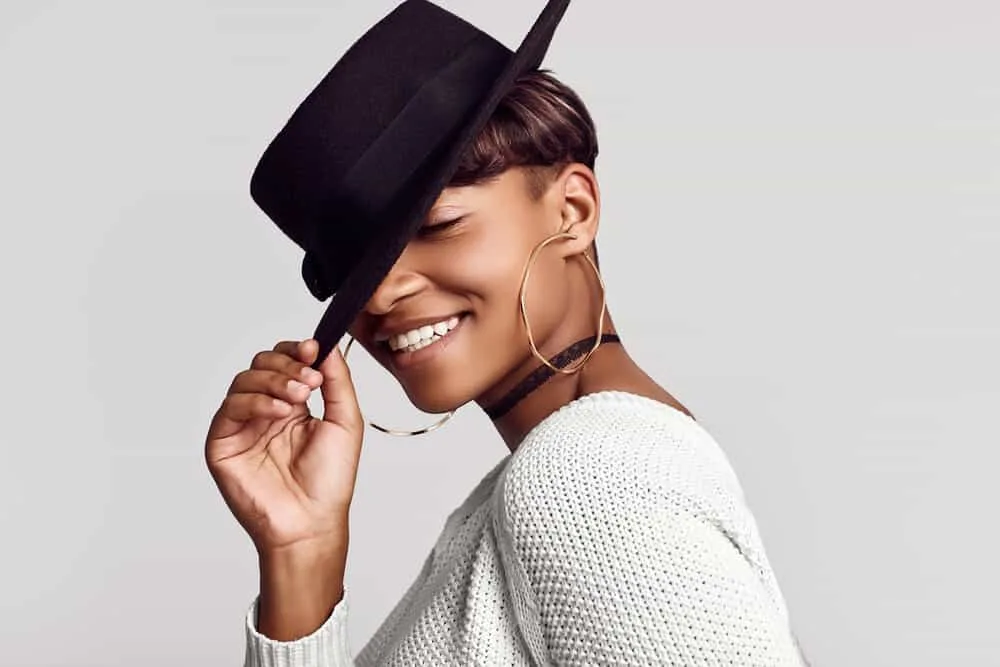 Figure Out What Works With Your Skin Color
Although the focus of this article has been on undertones, your overall skin complexion will dramatically affect how well different shades suit you.
Extremely dark colors can wash out pale skin and make you look pasty by comparison. Alternatively, hair colors that are too light can create a contrast that leaves darker skin tones looking gray or ashy.
The good news is that this doesn't mean you can't wear certain shades. It just means you'll have to tweak the shade and tailor it to suit your complexion.
Choose Between At-Home and Professional Color
When deciding which shade to choose, consider whether or not you want to color your hair yourself. Some shades are easier to achieve from the comfort of your own home, while others may require an expert blend and application.
Dark, all-over color is relatively easy to achieve, while drastic color changes and particular color placement is best left to the professionals.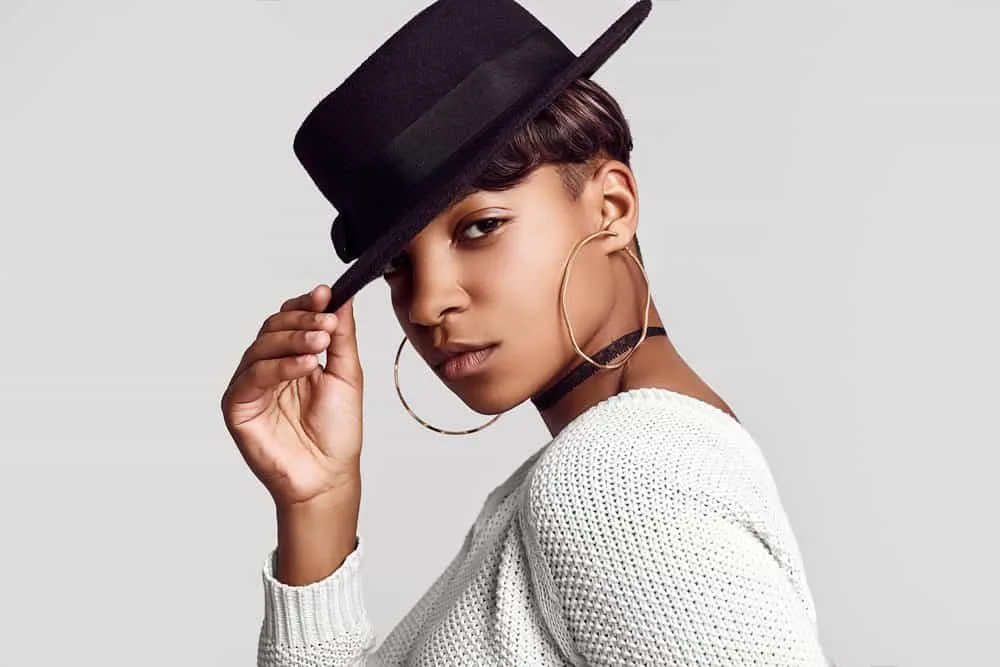 You should also go to a salon for shades that will require extreme lightening. In addition to more training, stylists have access to better, more effective products.
They can help you avoid some of the damage associated with lightening your locks and decrease the need for expensive color correction services.
As a rule, people with warm complexions should stick with warmer hair colors. But remember, this is just a general recommendation. Ultimately, you should trust your judgment and go with the shade that you think looks the best on you.
And with that said, we hope this article has given you some insight into the best hair colors for warm skin tones and helped you decide which shade is right for you.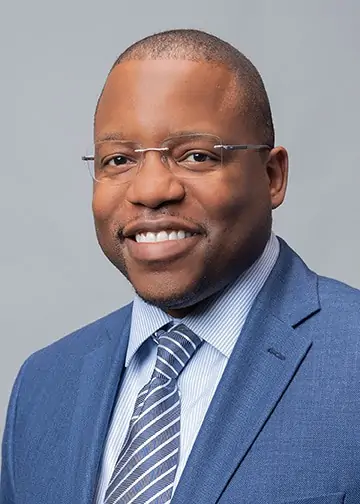 Kenneth Byrd holds a BS in Accounting and Management Information Systems and an MBA from the University of Alabama at Birmingham. With over 15 years of experience, Kenneth has been dedicated to hair care since 2008, when he co-founded Curl Centric® and Natural Hair Box alongside his wife. As a team, they promote healthy hair care practices through their comprehensive platform, Curl Centric. Curl Centric is a website operated by a husband and wife team that encourages healthy hair care. At Curl Centric, we aim to help our readers take control of their hair care journey and make good decisions about products, hairstyles, and maintenance techniques. We also have strict editorial integrity; here's an explanation of our editorial guidelines and how we make money.