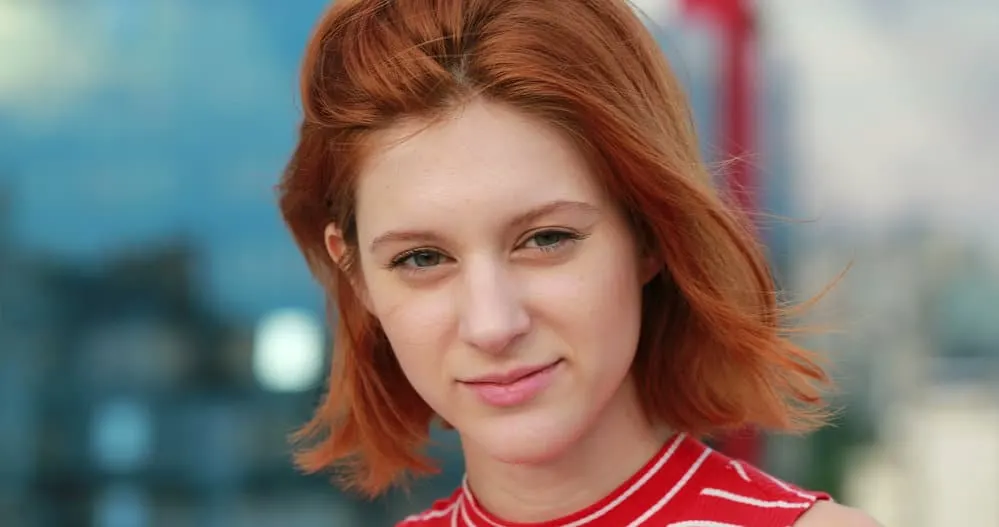 Between school dances, social media, and hanging out with friends, the pressure is always on to look good. So what's a teen supposed to do? Well, if you've clicked on this article, you've already started your search for your next favorite hairstyle.
And lucky for you, we're here to help. Today we'll take a look at some of the best short hairstyles for teens to try. We'll also give you all the help you need to pull them off. So what are you waiting for? Let's get started!
Short Hairstyles for Teens
Your teenage years are perfect for experimenting with different hairstyles and carving out a unique personal style. Short hairstyles, in particular, can be both trendy and practical, offering versatility and ease of maintenance.
In the next section, we explore a range of short hairstyles that are not only popular among teens but also effortlessly chic and easy to manage, allowing for maximum self-expression with minimal fuss.
1. Asymmetrical Bob with Undercut
GORGEOUS HAIRSTYLE FOR WOMEN♠️FADE HAIRCUT AND HAIR STYLE FOR TEENS♠️FASHION HAIRSTYLE FOR WOMEN✔️
Looking for something with a little more edge? If that sounds right up your alley, we've got the perfect haircut for you! An asymmetrical bob is a chic, punk rock cut that's sure to make you the envy of your friends and classmates.
The sharp, asymmetrical shape helps accentuate your jaw and cheekbones, which can bring more definition to rounder features. As you may have noticed, this cut features an impressive undercut.
That means you'll have fewer strands to care for and style. The undercut also amplifies this look's effortlessly cool vibe. Want to make it even funkier?
Try dyeing your undercut with a temporary dye or adding some line art. And as you can see in this tutorial, getting an asymmetrical bob with an undercut is reasonably straightforward. You'll just need to arm yourself with the right tools!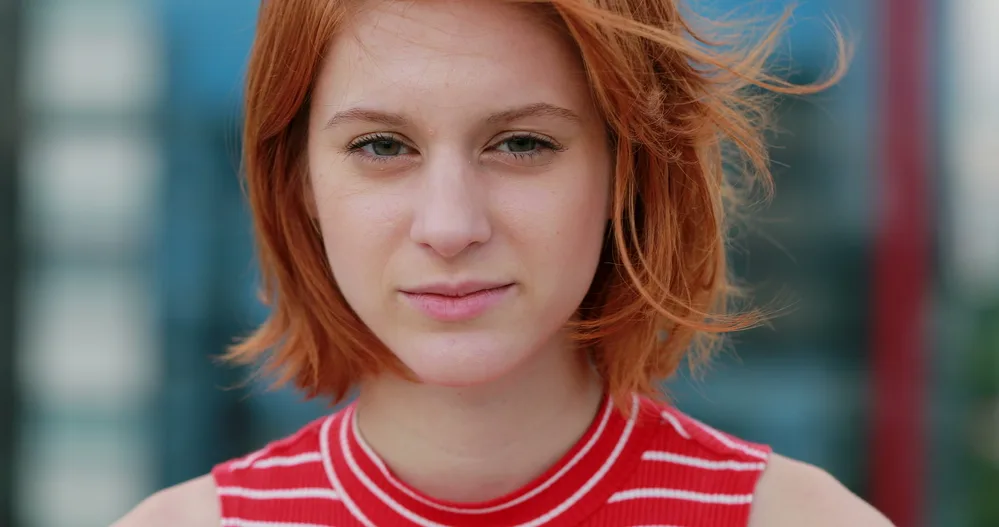 2. Wavy Bob with a Middle Part
WAVES FOR SHORT HAIR *Bob Styling Tutorial Using A Curling Iron* // @ImMalloryBrooke
Our next look is perfect for anyone who struggles with fine or thin strands. The longer your locks are, the more your ends and middles weigh down your hair. But when you get rid of that length, you'll see a significant boost in volume.
Additionally, the subtle waves in this bob give it even more movement that further camouflages your thin strands. Getting a wavy bob is most accessible for people with naturally wavy hair, but you can pull off this incredible look with any hair type.
Simply create a center part, and curl your hair on both sides. You can either end there or put on a chic accessory or two to add a little more glamour to your hairdo. You can also pair your wavy bob with a few gorgeous highlights, just like this talented creator did.
3. Hime Haircut
I did a DIY Hime Haircut on Myself
Anime fans are sure to recognize the next entry on our list. The Hime haircut is a sweet, anime-inspired cut that recently skyrocketed in popularity. It's a layered haircut with thick, chin-length side locks that perfectly frame your face.
Himes are usually paired with blunt, eyebrow-length bangs, which impart a soft edge to the adorable cut. That also creates three distinct layers, which gives the Hime haircut its distinguished shape.
Keep in mind that all of those blunt ends make the Hime one of the higher-maintenance hairstyles. But we think that this ultra-flattering look is more than worth it.
Getting your Hime cut just right might be kind of tricky at first, especially if you don't have a ton of experience cutting your own hair. Luckily, you can find videos, including this one, that will provide all the information you'll need.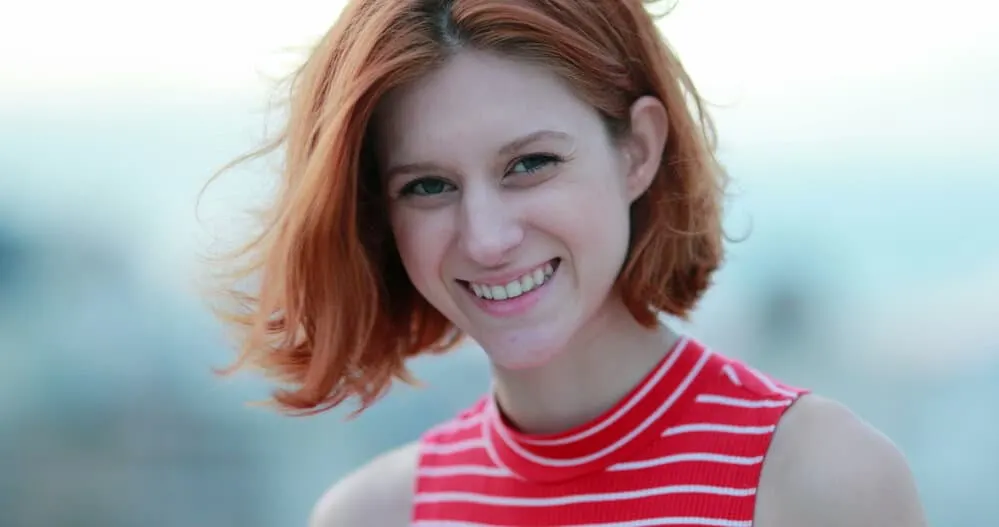 4. Modern Shag
how to *easily* achieve a shag hairstyle.
Fashion trends are cyclical, so a lot of modern trends take inspiration from previous decades. And the shag is just one of a number of vintage cuts that have recently come back into popularity.
A shag is a highly layered cut with plenty of choppy texture and wispy ends. It's voluminous on top and usually features an eyebrow-grazing fringe. Although there are long and short shags, most hit between your collarbones and chest.
Shags are cool, versatile, and undeniably rock and roll. They're also low maintenance and look amazing as they grow out. Shags take inspiration from the classic 70s cut, but the latest incarnations are infinitely more wearable.
They have a softer shape that gives them tons of wearability and versatility.
Now that you have a general overview of the modern shag, it's time to dive into the nitty-gritty. Fortunately, this video demo is all you need to cut your shag like a pro.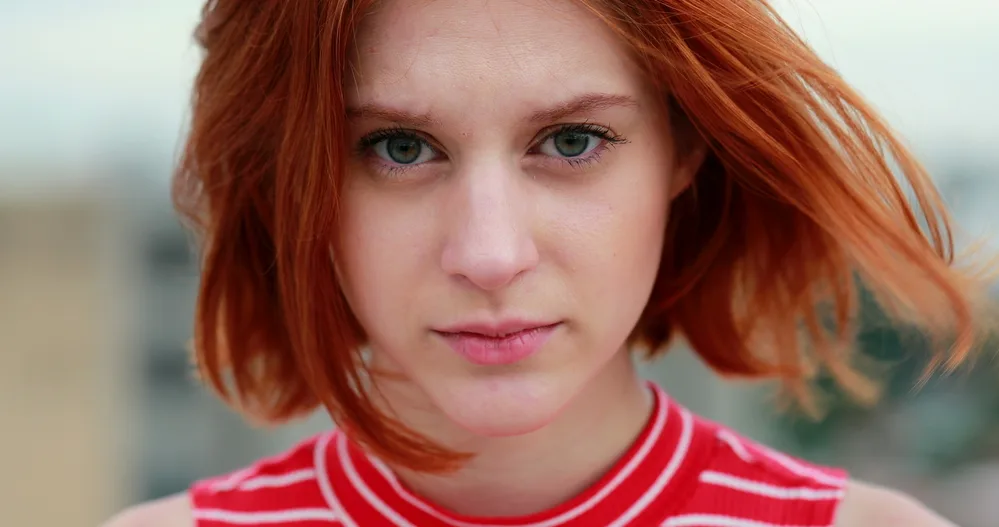 5. Space Buns
Space Bun For Short Hair 🪐
While space buns are usually thought of as a style for long hair, this talented stylist proves that they look just as good on shorter locks. Space buns are cute and casual, and you can rock them for nearly any occasion.
They are called space buns because the look takes inspiration from Princess Leia's iconic double buns in the 1970s smash hit Star Wars. While space buns look amazing on every hair type, they look exceptional on curly and wavy strands.
The natural curls and kinks give the buns more texture and greatly enhance the overall style. Want to try out these out-of-this-world buns? First, pull your hair into two high pigtails and wrap the ends of the ponytail around each base.
Stick a few bobby pins in the bun to keep them together, and that's it! You can either stop there or pull out a few face-framing pieces to soften your buns and give them a more casual vibe.
6. Textured Razor Cut
How to Cut and Style a Short Pixie Haircut
Middle and high school are perfect for experimenting and showing off your unique side. In fact, it's a necessary part of finding yourself, and that includes playing around with cool, edgy haircuts.
If you're brave enough to try it, cutting your hair into a super textured razor cut is a great way to give your locks more sass and personality. And going shorter just so happens to be right on trend!
The key to this cut is getting the right texture, which is why it requires a razor.
Razors are better at removing bulk, so your ends taper off into a feathery point. That gives your hair a softer, more lived-in look that's perfect for teens. Once you get your razor cut, styling it will be a breeze.
Simply work a little texturizing spray or pomade into your hair and finger-style the piecey ends. Once your haircut is picture-perfect, make it weatherproof with a light mist of holding spray.
Looking for even more inspiration? Watch this helpful YouTube video.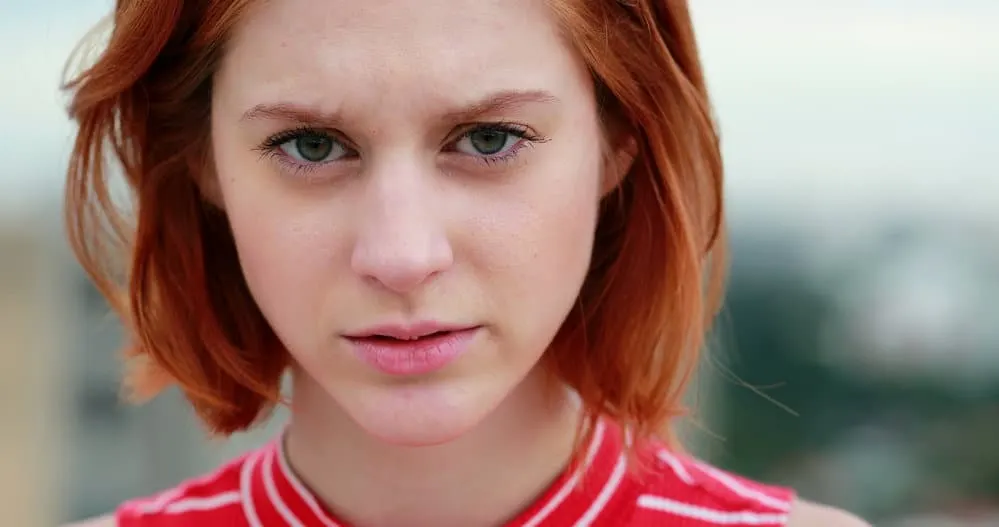 7. Pull-Through Braid
PULL-THROUGH BRAID TUTORIAL
You might not have heard of this next look, but we think you'll be a fan. Pull-through braids are like regular braids but with a twist. Most braids are created by weaving three groups of hair around each other.
But with pull-through braids, you'll incorporate two sections around a third central segment. Then, stick a bobby pin or clip through the ends to prevent your braid from coming undone.
The result is an incredibly intricate but delicate-looking plait that looks like it took hours to get just right. Once you master the basics of creating a pull-through braid, you can spice them up however you like.
Use it as a statement piece to upgrade a basic updo. Or, create two pull-through braids and wrap them around your head to make a chic halo braid.
Ready to hear the best part? This look is super easy to do! All you have to do is follow an online tutorial (like this one) that shows you how.
8. Half Updo with Flipped Ends
CUTE HALF UP HALF DOWN FOR SHORT HAIR | Cassidy Maysonet
If you're a teen, you probably weren't around in the 90s. But that won't stop you from falling in love with this cute, 90s-inspired half updo.
The flipped ends make your hair look fuller and are an easy way to add dimension to a boring ponytail, half updo, or loose bob. Because the emphasis is on shape, flipped ends work best on straight or straightened locks.
But don't think this style is out of reach if you have curls!
You can just straighten your hair beforehand with a flat iron or blow dryer. Just make sure you use a high-quality heat protectant so you don't end up frying your strands.
Once you create the base hairstyle, getting the flips just right will be a piece of cake.
Just use a round brush or curling wand. And if you'd rather skip the heat, you can use rollers instead! Still, have questions? Take a look at this entertaining tutorial.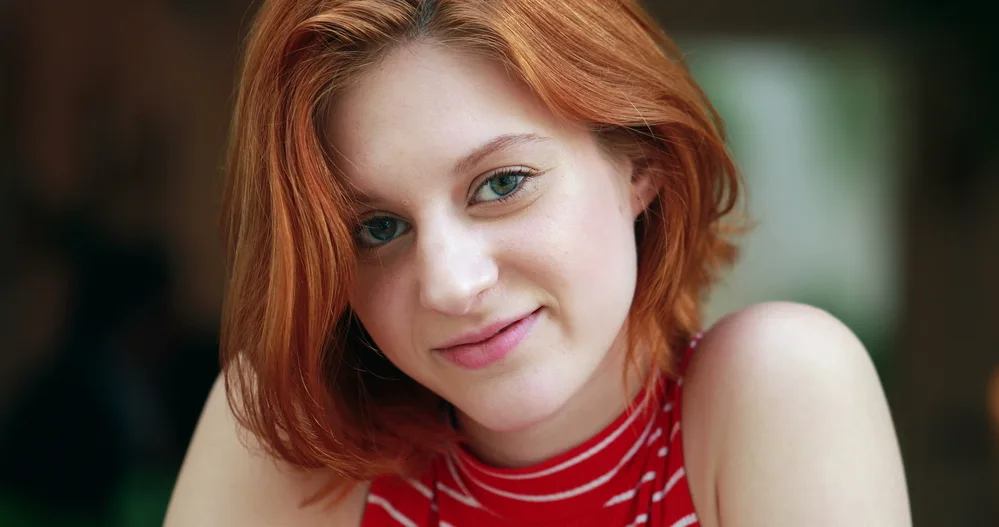 9. Mini Dutch Braid
MINI DUTCH/DINO BRAID TUTORIAL || SLOWED DOWN VERSION || LoveFings
Our next adorable look proves that hairstyles don't have to be super complicated to look good. Adding a single Dutch braid to your bob can instantly transform it into a chic, one-of-a-kind look.
And it's important to mention that a Dutch braid is also practical and helps keep your hair from falling into your face while you're studying or working on your hobbies.
The best thing about this look is that a mini Dutch braid is super easy to pull off!
Starting with loose hair, use a comb to create a section in the middle of your head. The section can be any width you like, but we suggest making it at least an inch and a half wide.
Break it into three smaller pieces and braid the hair flat against your scalp until you reach the back of your head. Then, wrap a small hair tie around the end to hold everything together. Would you prefer to learn by watching?
Just check out this easy-to-follow tutorial to find out more.
10. Bubble Braids
BUBBLE BRAID TUTORIAL on Short Hair
Bubble braids are another hairstyle usually associated with longer locks. But once you see how cute this look is on short hair, you'll want to run out and try it immediately.
Bubble braids have a similar shape as Dutch braids but feature ball-like sections running down the length of the braid. In addition to being pretty, bubble braids are surprisingly easy to make!
First, block out the basic shape of your braids. Gather the hair towards the front of the first section into a small ponytail. Wrap a rubber band around the section to hold it in place.
Next, use a comb to carve out your next section and apply another rubber band. With each new section, incorporate fresh hair into the braid. That will help anchor the braid to your scalp, so they look neat and organized rather than messy and bulbous.
When you finish creating your bubble braids, gently tug on each section to get it to add volume. Ready to try out bubble braids for yourself? Here's a video showing you how.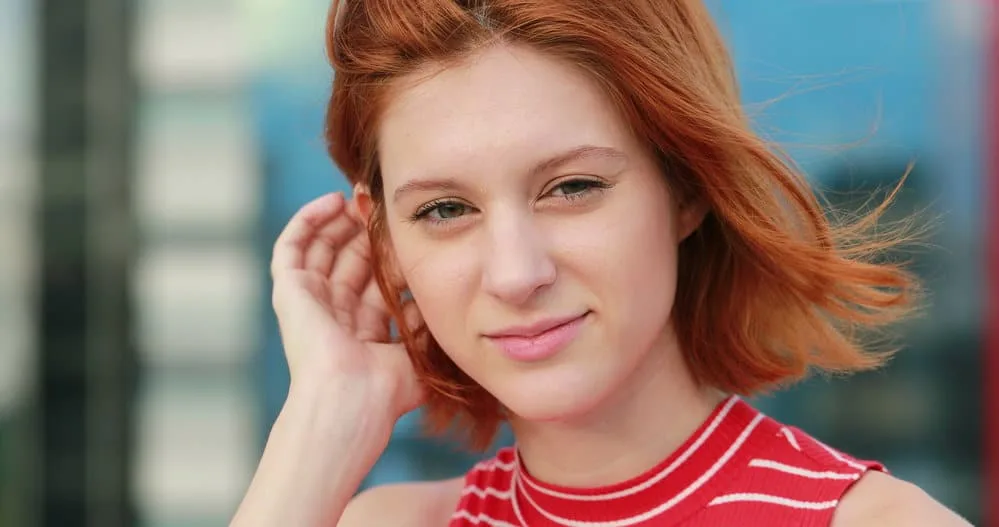 11. Updated Mullet
THE 15 MINUTE MULLET (WOLF)
Do you consider yourself fashion-forward? If so, you might be brave enough to take on the next entry on our list. A mullet is a controversial haircut featuring a short and sweet front paired with a long, flowy back.
It's an incredibly disjointed cut that makes it look like you're sporting two different hairstyles at once. Just keep in mind that this isn't the same mullet from the 80s. It's been updated and has a much more modern feel.
The modern mullet is a bit more relaxed and wearable. The transition between lengths has been softened, although it still retains that punk rock texture and volume.
Despite the smoother gradient, a mullet remains a pretty dramatic cut. That means it's not for the faint of heart. If we haven't scared you away, you can watch this video to learn everything you'll need to hop on board the mullet trend.
12. Choppy Lob
How to Style a Lob | Short "Edgy" Hair | Melissa Alatorre
There are a bunch of different opinions on what qualifies as short hair. So if you're looking for a short style that retains plenty of length, we'd like to introduce you to the lob. A lob is a more extended take on a bob haircut.
Most lobs are shoulder-length, although you can also wear them a little longer. And since lobs are longer than most other short haircuts, you'll still have plenty of different styling options.
Try gathering it into a charming half updo or sporting it with a couple of chic accessories. Another great thing about lobs is that they're widely considered a universally flattering cut.
That means they look great regardless of your hair texture or facial features. But don't take our word for it. Instead, check out how this creator styles her adorable lob.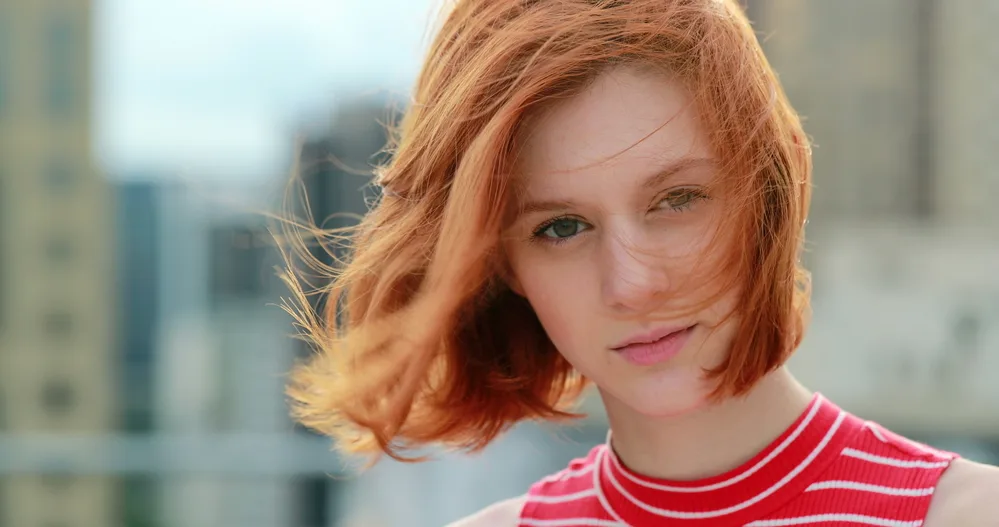 13. Short Rubber Band Hairstyle
CUTE EASY HAIRSTYLE (with rubber bands)
Braided hairstyles look great, but they take a lot of skill. Luckily, there are a few styles that can give you a similar feel. These rubber band rows help recreate the look of cornrows but are significantly easier to pull off than braids.
That makes this an extremely accessible style.
To start, use the pointy end of a rat tooth comb to part your hair and create the rows. You can either make your rows straight back or experiment with bolder, more geometric shapes and designs.
Once you carve out your rows, break them into smaller, even sections. Starting with the section closest to your face, use a small rubber band to secure the hair.
Next, move back to the next portion and repeat the process until you run out of sections. When you finish, the only thing left is to style your loose hair!
For a more subtle look, use rubber bands that are close to your natural hair color. Or, for a more dramatic look, you can use brightly colored rubber bands, like this creator did.
14. Textured Pixie Cut
How to Style a Textured Pixie Cut | Hair Tutorial | Relaxed Short Hair | Leann DuBois
There's a good reason why pixie cuts are considered the go-to super short haircut. Pixies are super low maintenance, easy to style, and look absolutely fantastic!
Although pixies are considered a more adult haircut, the fun, feathery texture prevents this cut from looking too mature. And you might be surprised to find out that getting a pixie cut doesn't mean your styling options will be limited.
You can try slicking your hair straight back or throwing in a variety of curls, waves, and crimps, or throw in accessories to bring more visual interest to your hairdo.
The best thing about pixies is that they have a ton of texture and volume. And getting a textured cut will guarantee that your hair always looks tousled and effortlessly cool. Watch this video to learn how to style your textured pixie cut like a pro.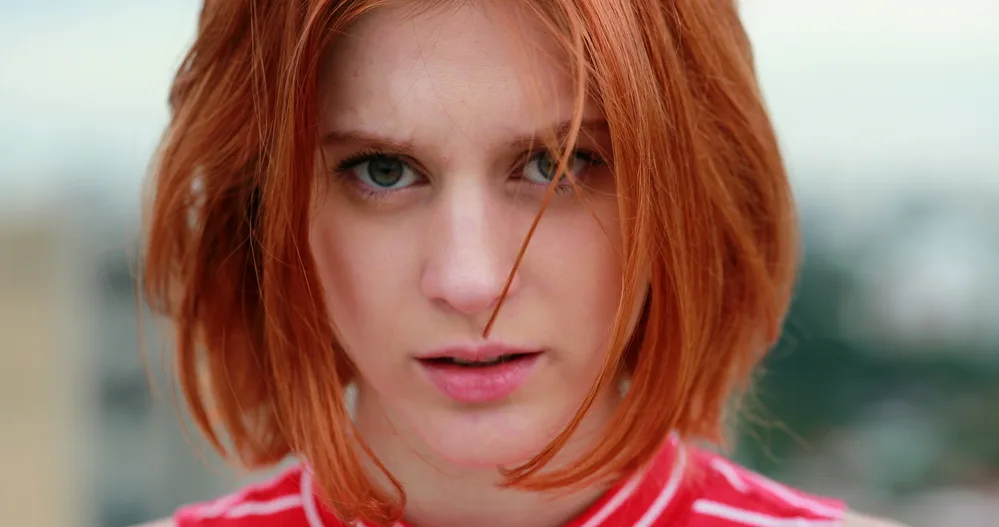 15. Old Hollywood Waves
HOLLYWOOD WAVES short hair TUTORIAL (NEW!!!)
It's hard to think of a more impressive and more glamorous hairstyle than old Hollywood waves. They're stunning, classic, and fancy enough for a school dance or event!
And although Hollywood waves are usually associated with long, flowy locks, they aren't 100% necessary. In fact, we're happy to tell you that you can pull this look off, even if you have shoulder-length locks!
Simply use a flat iron, curling iron, or hair rollers to create soft waves in your shoulder-length mane. Then, while your hair is still warm, brush through the waves to soften them up and give them a more casual texture.
Once you're satisfied with how your hair looks, lock everything in place with a light mist of finishing spray. And that's it! If you'd like to learn more, watch this helpful video tutorial.
So that concludes our list of short hairstyles for teen girls! When it comes to styling your hair, there's no shortage of incredible styles to try. And remember, you can customize all of the gorgeous hairstyles we've gone over today.
Try playing around with color and accessories or combining elements of one hairstyle with another. But regardless of which style you choose to rock, we know you're going to look amazing!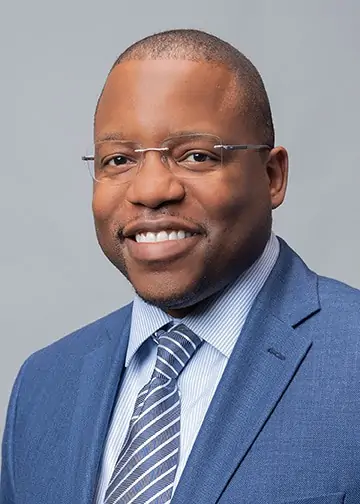 Kenneth Byrd holds a BS in Accounting and Management Information Systems and an MBA from the University of Alabama at Birmingham. With over 15 years of experience, Kenneth has been dedicated to hair care since 2008, when he co-founded Curl Centric® and Natural Hair Box alongside his wife. As a team, they promote healthy hair care practices through their comprehensive platform, Curl Centric. Curl Centric is a website operated by a husband and wife team that encourages healthy hair care. At Curl Centric, we aim to help our readers take control of their hair care journey and make good decisions about products, hairstyles, and maintenance techniques. We also have strict editorial integrity; here's an explanation of our editorial guidelines and how we make money.