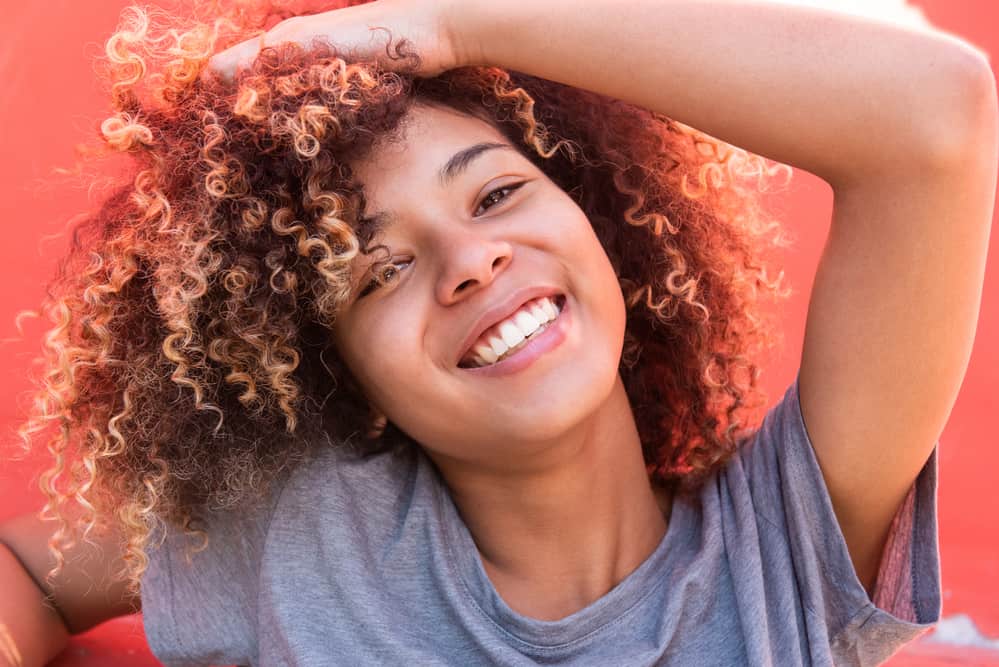 Dove is one of the most iconic personal care brands in existence – the company's soaps and lotions can do wonders for the skin. But, as of late, the company has introduced a series of products for curly hair, begging the question, "Is Dove good for your hair?"
In this article, we'll give you a concrete answer to that question based on the ingredients, product reviews, and more!
Is Dove Good for Your Hair?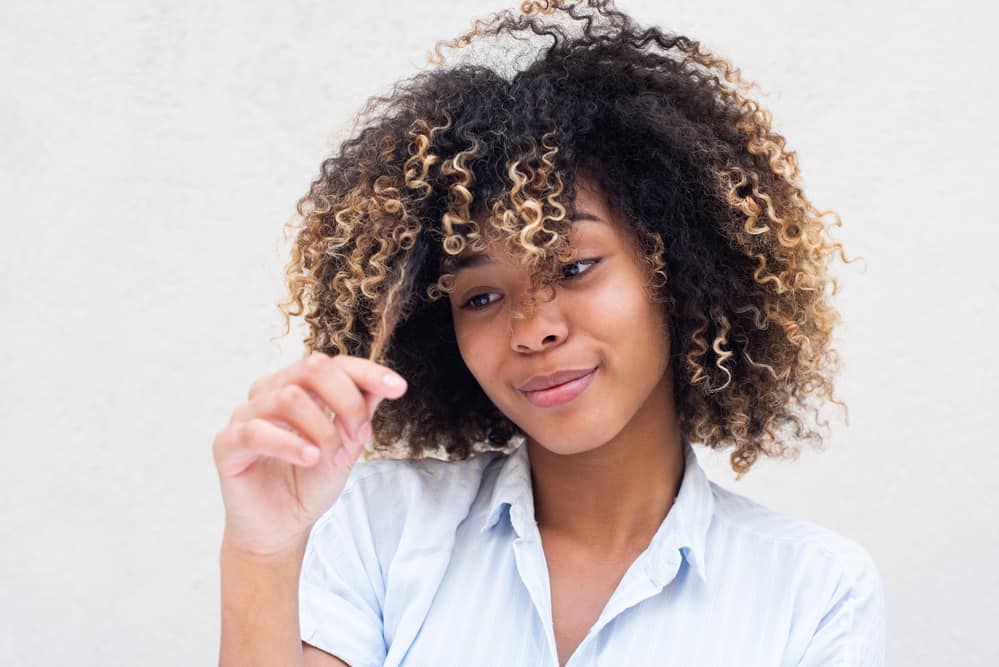 Dove is a well-respected reputable company, and they create high-quality hair care products. However, Dove's products seem more suitable for people with type 1 or type 2 hair strands.
If you have kinky, coily, or wavy hair strands (often defined as type 3 or type 4), then you'll want to carefully review the list of ingredients included in each product to determine if it's a fit for your specific hair care needs.
Dove's hair care products contain plenty of good ingredients, but there are also a few questionable ingredients that you might want to avoid – depending on your hair care goals.
When using Dove shampoos, conditioners, and other hair products in their Amplified Textures line, we recommend clarifying your hair from time to time to prevent silicone buildup.
In other words, you'll want to create a hair regimen that compensates for some of the ingredients that may not be good for your hair. If you're looking for a natural hair product line, then we'd recommend exploring other options.
Dove Products Available for Curly Hair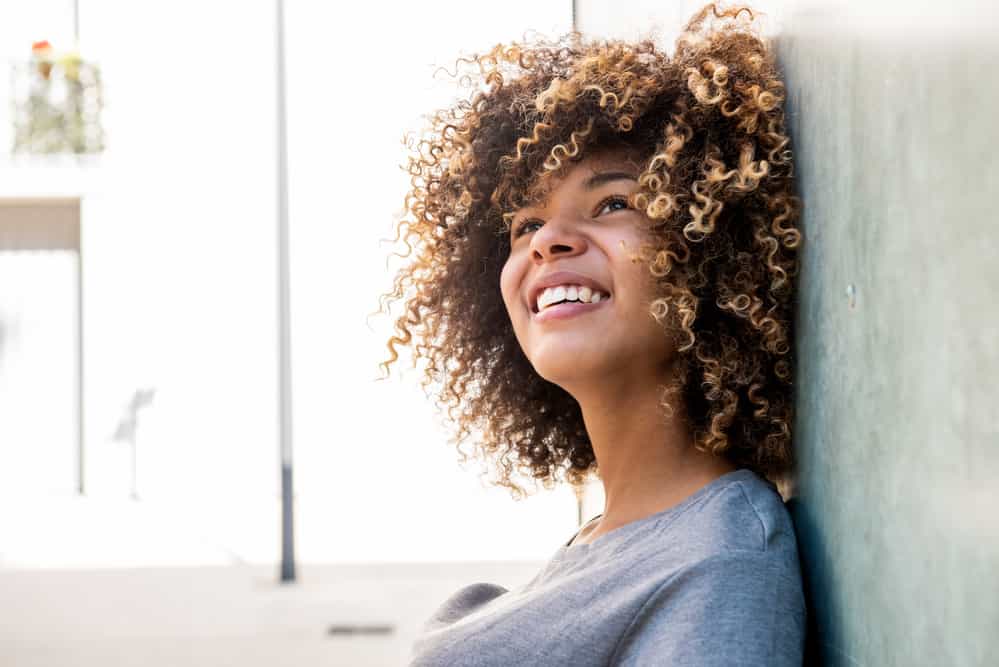 Dove's natural hair product line is called Amplified Textures. The line is targeted toward men and women with a curly hair type and features quite a few products, including:
Sales Terms in the Beauty Industry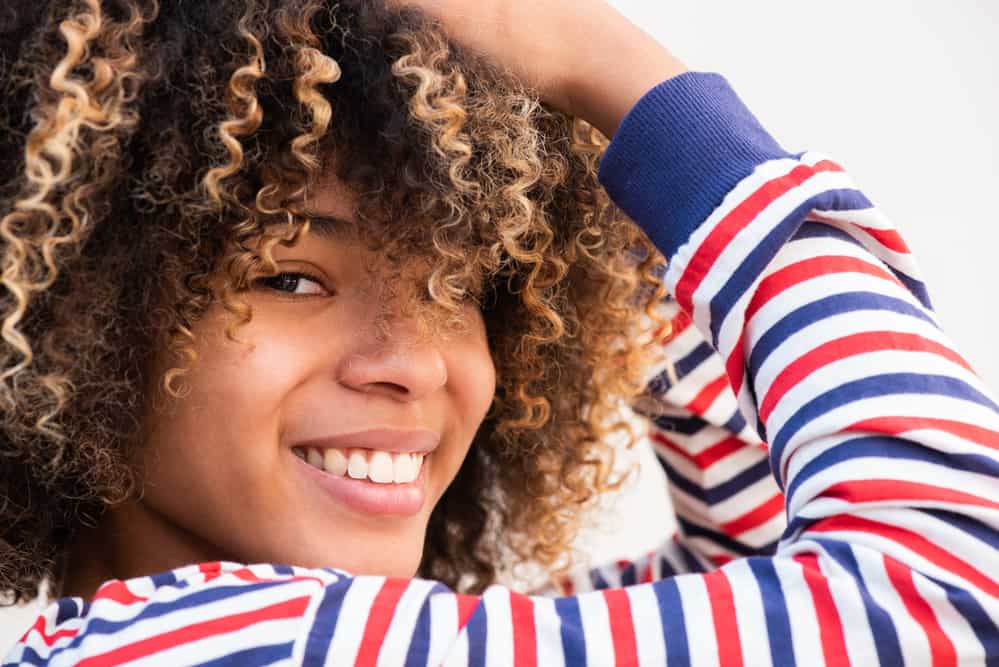 As you can see, Dove sells a ton of products marketed toward curly girls and guys. But just because a product's packaging says "For Coils, Waves, and Curls," it doesn't mean that your hair will like it.
The persuasive claims that manufacturers make in the natural hair industry convince many people to use products that are not good for their hair. So, to avoid buying products that can have harmful effects, it's important to read the ingredient labels.
Dove Product Ingredients
When you're deciding whether a product is suitable for your hair, you need to look at the ingredients, first and foremost. That's what we're going to do here.
The Good
All of the products in Dove's Amplified Textures line are free of sulfates, which is excellent for people with curly hair. Sulfates can cause problems as they dry out your hair, making it brittle and prone to breakage. So, this is a definite plus.
The products are also infused with curl-loving ingredients, like:
Aloe vera – Strengthens and moisturizes your curls.
Shea butter – Hydrates, adds shine, and seals in moisture.
Coconut oil – Moisturizes and strengthens your curls.
Glycerin – Draws in moisture from the air to keep your curls from drying out.
All of the above ingredients are great for curly hair, as they help keep the hair in a healthy, moisturized state. When your hair is adequately nourished, you can retain your length and reach your hair growth goals.
The Not-So-Good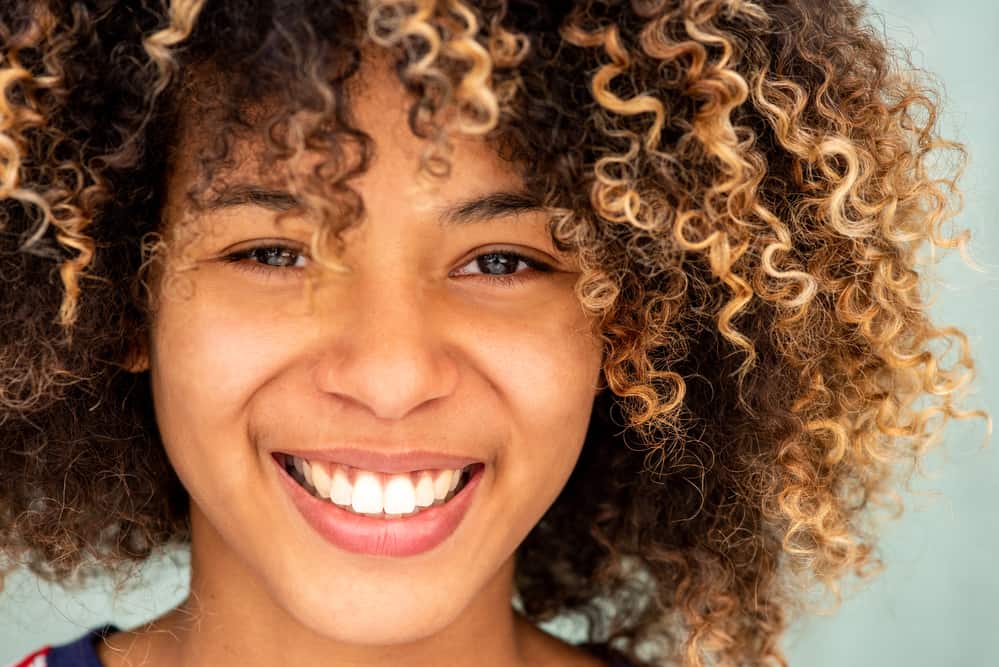 While there are many great ingredients in the Dove Amplified Textures products, there are some ingredients that you may find questionable. Let's get into them below.
Artificial Fragrances
Fragrances are present in the majority of skin and hair products on the market. Manufacturers use them to give your products the scents that you love.
But, in some cases, these perfumes are used to cover up the offensive odors of potentially dangerous chemicals, like formaldehyde. Fragrances may also contain phthalates and can be irritating to your skin.
Dove Amplified Textures products do have artificial fragrances in them. If that rubs you the wrong way, you may want to pass on the collection.
Insoluble Silicones
Silicones are in several of Dove's Amplified Textures products, and not just any silicone, dimethicone.
Dimethicone is a silicone that is not water-soluble – because of this, it can be challenging to wash out without harsh shampoos.
When this silicone isn't adequately washed out, it can cause buildup and suffocate your hair over time, leading to profound dryness and eventually breakage.
Silicones also tend to weigh your hair down. If your curls are tight and dense, you may not have this issue, but if you're a curly girl with loose or fine curls, you might.
If a specific Dove product has dimethicone, you'll need to clarify your hair every so often to prevent product buildup and potentially damaged hair.
Customer Reviews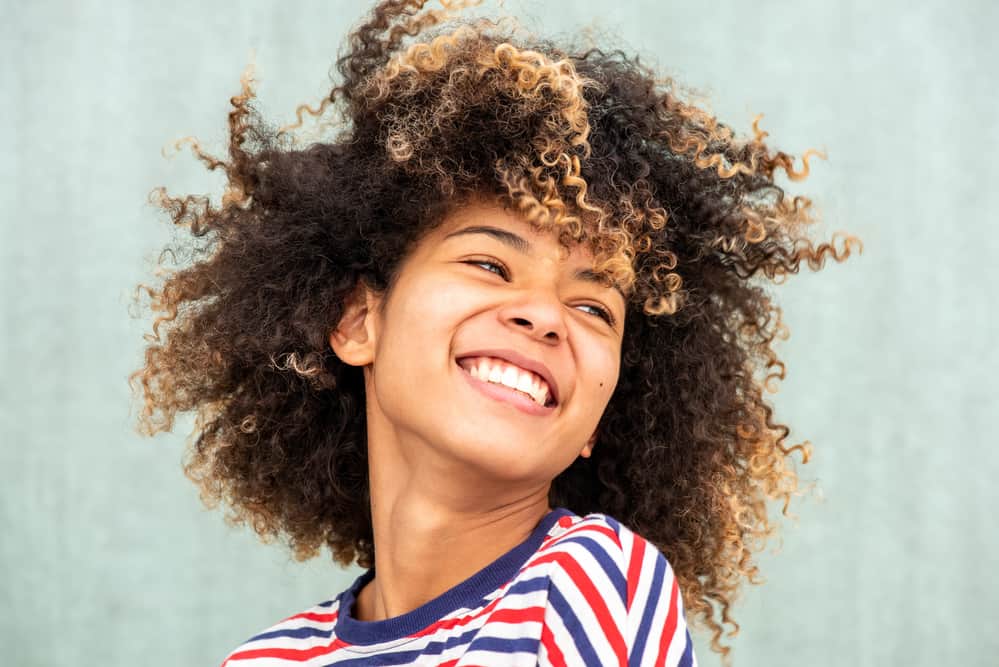 Customer reviews can speak volumes, especially when it comes to hair products. But unless a ton of people are saying something negative about a product, they can leave you more confused than before.
If you look on the Dove website, you'll see many positive reviews about how great the products are performing.
There are also some negative reviews from customers who state that the products left their hair dry or unmanageable. But, on the whole, the reviews are positive.
Based on our research Dove's products are unlikely to leave you with damaged hair strands unless you fail to account for the inclusion of dimethicone in some of their products.
Is the Dove Amplified Textures Line Good for Your Hair?
Dove Amplified Textures includes several high-quality products for men and women with curly hair. The products contain several great ingredients, but also a few questionable ones that you might want to avoid depending on your specific hair care needs.
All in all, as long as you understand that you'll need to clarify your hair thoroughly every now and again to prevent silicone buildup, your hair should be fine. Also, the Dove Intensive Repair System repairs damaged hair (at least temporarily).
Although, if you want a totally natural hair care line without artificial ingredients, you'll have to look elsewhere.
Should You Try the Line?
Often, the best way to determine whether a product will work for you is to try it. It's great that the products don't have any ingredients in them that pose an immediate danger to your hair. This makes giving it a try a no-brainer in most cases.
Is Dove Bar Soap Good for your Hair?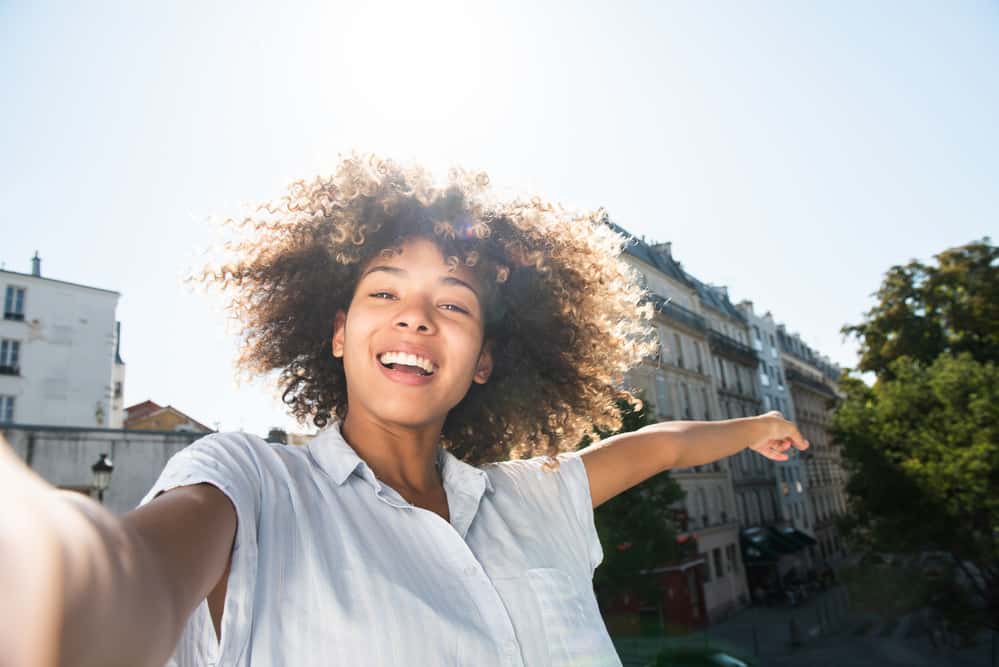 If you're a Dove bar soap lover, you may have tried using the soap on your hair. The bars are inexpensive and long-lasting, and when you're out of shampoo, they sure do come in handy. But the question remains, "Is Dove bar soap good for your hair?"
You can use bar soap every once in a while to remove debris and buildup from your hair, but we don't recommend using it regularly.
Dove may not be able to adequately remove buildup from your hair and scalp, being that it was not formulated to be used for that purpose. There's also the potential for the soap to leave a waxy residue on your hair.
We recommend washing your hair with products specifically designed for that purpose. Most hair care enthusiasts would agree that using hair care products on your hair is better than using common household products, like Dove bar soap, Dawn dishwashing liquid, and other common bathroom or kitchen soaps.
Try Dove Bar Soap
If you are in a situation where you need to wash your hair, but you don't have shampoo on hand, give Dove soap a try.
Wet your hair thoroughly, rub the soap between your hands to create a lather, and apply it to your hair.
You may need to use a lot of soap to cover all of your hair. Work the soap into your scalp and hair to remove debris and excess oils. Then rinse thoroughly and allow your hair to air dry.
Touch your hair to see if it feels dry or coated in residue. If your hair feels like it's dry, follow up with a moisturizing cream or hydrating leave-in conditioner. For residue, use a real shampoo to get the remnants of the Dove soap out of your hair.
Is Dove Shampoo Good For Hair Growth?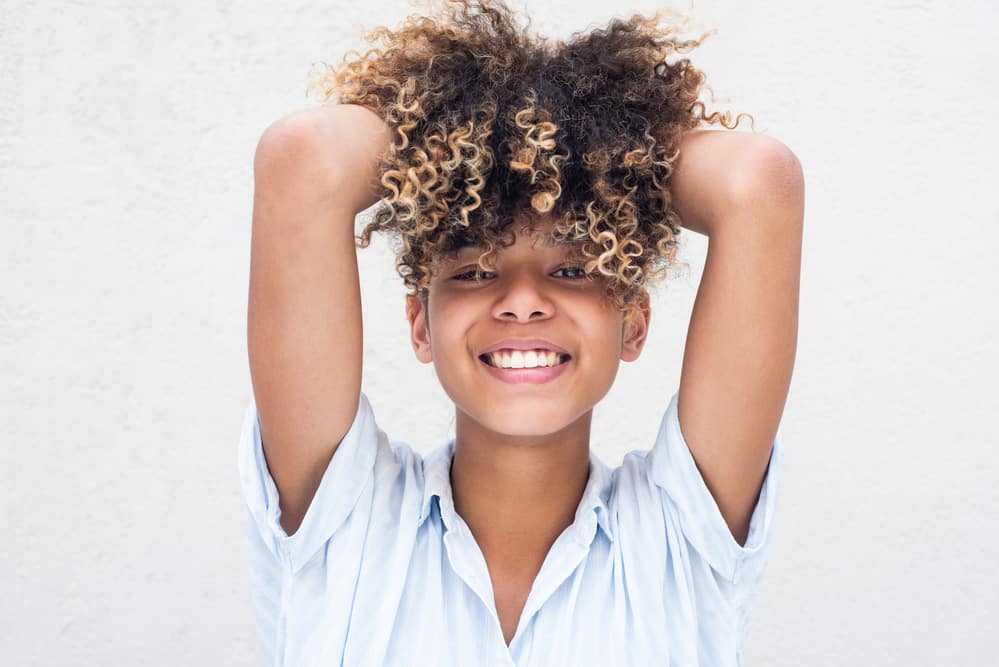 Dove shampoo does not promote hair growth. However, it is good at cleansing the hair and scalp, which is good for healthy hair. Shampoo products are generally designed to clean your hair and rid your scalp of dirt, oils, and other debris.
One exception includes the popular biotin shampoo products. These biotin shampoos use a unique formula designed to encourage hair growth. However, read this article before using biotin shampoos or vitamins.
Is Dove Soap Good For Your Hair?
You should not use Dove soap to wash your hair unless you're specifically designing your hair care routine around dealing with the problems it can cause. The reason is the difference in the composition of skin and hair.
Shampoo would be best suited for hair and scalp-related needs whereas soap or lotion would work best for your body. However, regardless of what type of shampoos you use, there is a wide variety available to fit your personal preferences.
Does Dove Have Good Hair Products?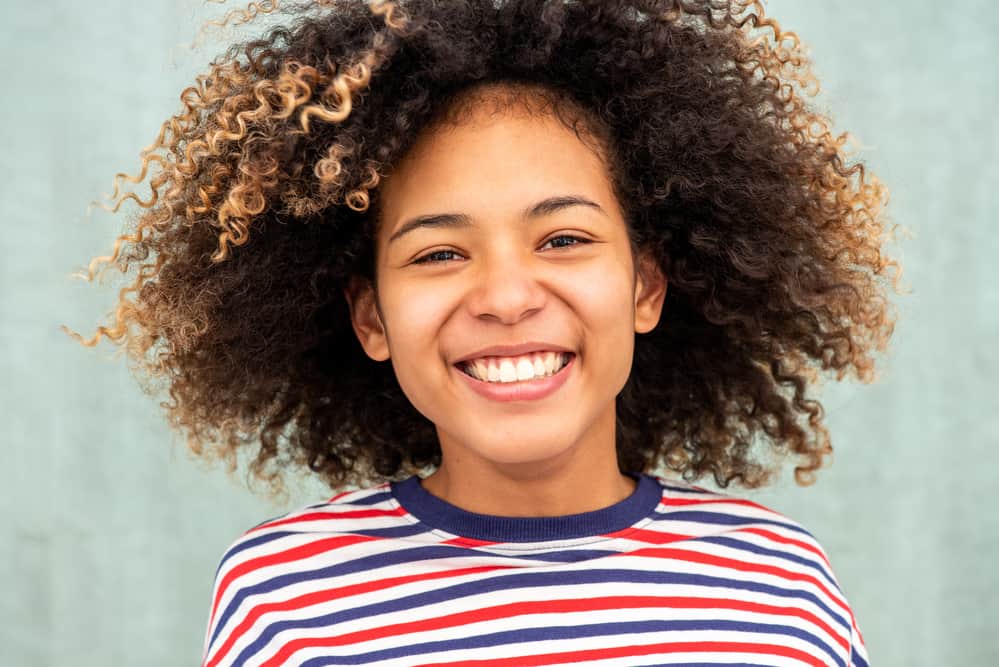 Dove has several high-quality hair products covering many common hair care needs. Their hair products are inspired by their high-performance skincare products.
It's important to note that we recommend reading the ingredients within each product to ensure that the product's formulation aligns with your hair care goals.
If you're going to use the Amplified Textures line of products, you might also consider using the Dove Intense Repair Shampoo or the Dove Hair Fall Rescue Shampoo to complete your hair regimen.
Conclusion
You may think that it's difficult to find hair care brands that don't use harmful chemicals, but that's not the case. With a bit of research, you can determine whether a product is good for your hair.
Most Dove products are perfectly fine to try, but if you find that they don't work for your hair, stop using them immediately and continue searching for the right products for you. We hope that this article is helpful to you on your natural hair journey.