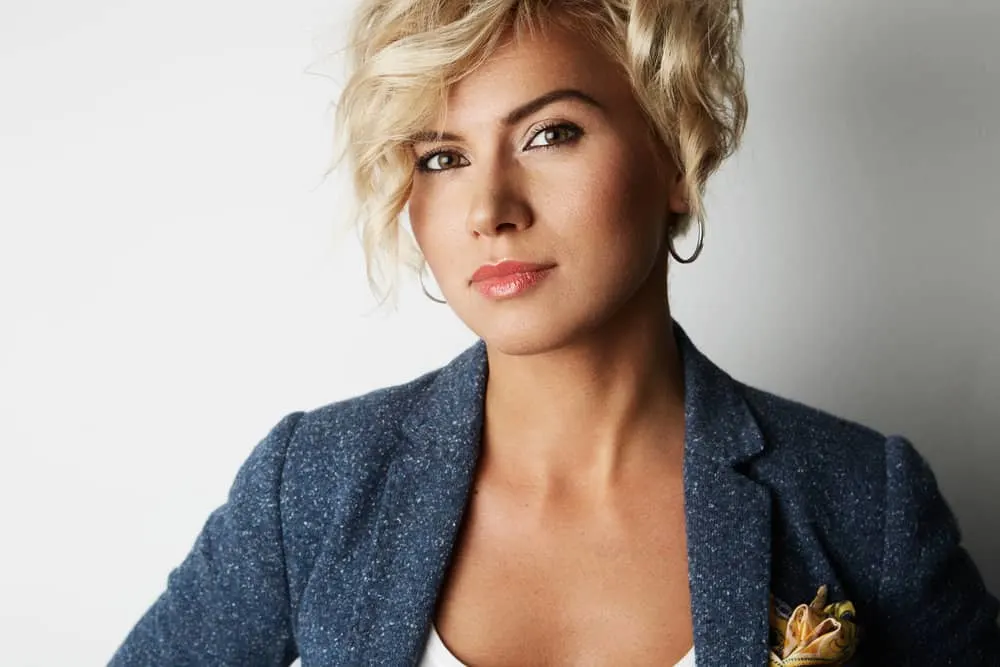 Purple shampoo is one of the most important tools in your arsenal if you lighten your hair at home. They're essential in making sure your icy, platinum locks don't end up looking brassy.
But what happens when the instructions don't answer all of your questions? Before you even think about winging it, take a minute to read this article. We'll walk you through the ins and outs of how to use purple shampoo.
How To Use Purple Shampoo
You can use purple shampoo to neutralize the brassiness in your hair. It can transform your brassy yellow locks into the perfect shade of ashy blonde. Ready to give it a go?
Here's a rundown on how to use purple shampoo.
How To Do The Perfect Toning Shampoo Treatment on blonde hair
Choose the Right Purple Shampoo
Selecting the right shade is the first and most crucial step in using purple shampoo. Purple shampoo works thanks to the principle of color theory.
As color theory states, opposite colors cancel each other out. So before picking your shampoo, analyze the tones in your hair.
Make sure you examine your hair in bright lighting so that you can make out even the faintest variations in color. The opposite of purple is yellow, so purple shampoo cancels out yellow hair.
Keep in mind that it's slightly less effective on orange hair since the opposite of orange is blue. If your hair has orange hues, you'll want to use a blue or blueish-purple shampoo instead.
Note: If you're dealing with gray hair (or silver hair), we recommend reading the following articles to mitigate damaged hair and potentially unwanted tones.
Do a Strand Test
Why You Need to Do a Strand Test, and How
If you haven't been doing strand tests, you've been going about it all wrong! Strand tests are your number one line of defense against hair color-related disasters.
They give you a preview of how your hair responds to the shampoo and insight into how long you need to let it process. To begin your strand test, select a small section of hair that's easy to hide.
Apply the shampoo to the area, and let it sit for the length of time specified on your shampoo bottle. Then, rinse well and observe the results.
Your shampoo session should have eliminated all of the brassy, yellowish tones.
If it didn't, let your shampoo process for a few extra minutes. Conversely, you need to shorten the waiting time if your strand test leaves you with purple hues.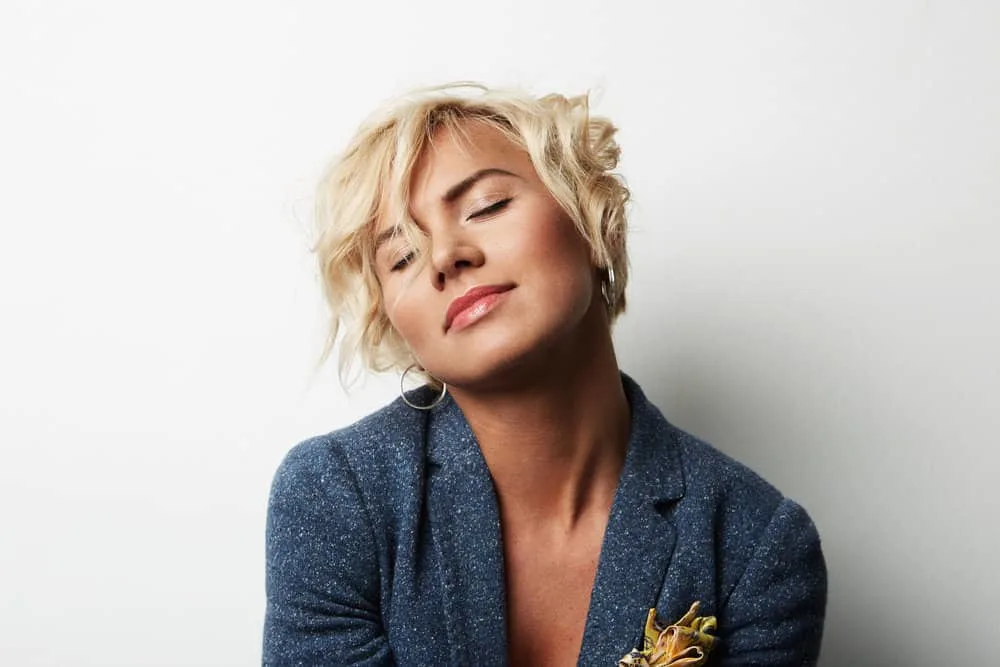 Prep Your Hair
Before applying your purple shampoo, saturate your hair thoroughly with warm water. The heat will gently open your hair cuticles so your strands absorb more of the shampoo's purple pigments.
You can use a different method if your hair tends to have difficulty taking color or needs substantial color correction. Dry hair absorbs pigments more readily, so apply the purple shampoo to dry hair instead.
Apply the Purple Shampoo
Purple shampoo is highly pigmented and can lead to stains. So, before you apply it to your hair, throw on a pair of gloves. Then, pour a liberal amount of shampoo into your hands and massage it into your strands.
After your hair is thoroughly saturated, put on a shower cap and let the shampoo process for two to ten minutes. Once your time is up, grab a section of hair and gently scrape the shampoo off.
Check to see how your color is developing.
You can leave the purple shampoo in your hair for up to 15 minutes for a particularly stubborn color. Just remember, the longer you leave the shampoo in your hair, the more likely it is you'll be left with purple locks.
Rinse and Condition Your Hair
Now that your time is up, rinse your hair thoroughly with cool water. While warm water opens your hair cuticles, cool water seals them. That way, the purple pigments get trapped in your hair.
And as a bonus, the cool water will leave your strands smooth and shiny.
Keep rinsing the shampoo out until the water runs clear. Even purple shampoos can dry out your hair, so next, you're going to apply a conditioner.
We recommend a purple conditioner, especially if there's more brassiness to neutralize. Wait for the amount of time specified on the bottle and rinse well with cool water. Then, just air dry and style your hair as usual.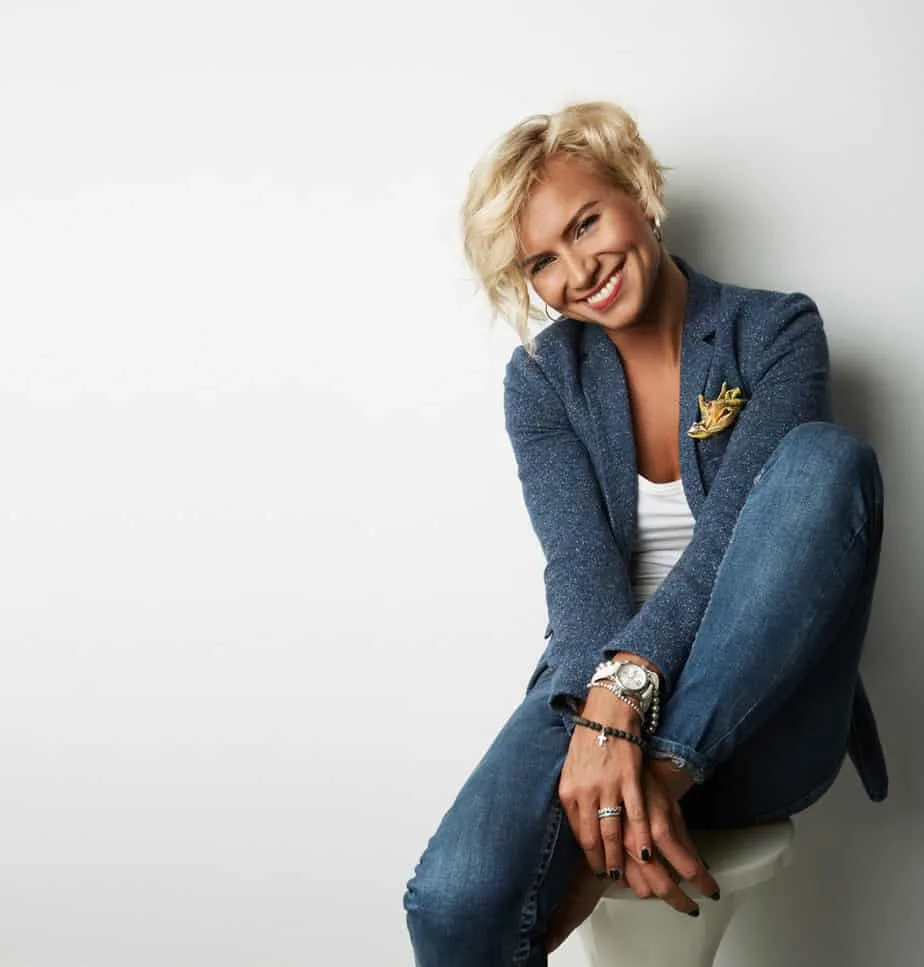 Repeat as Needed
Purple shampoo isn't meant to be a "one-and-done" product. The effects are temporary, so you'll need to use it regularly to keep the brassiness at bay.
You can use purple shampoo up to two or three times a week if you have dark or brunette locks. However, light and blonde strands are more likely to turn lavender.
So, avoid using purple shampoo more than once a week to color-correct lighter hair.
It's also important to note that although purple shampoo cleanses your hair, it can't take the place of regular shampoo. Therefore, we advise that you use your regular shampoo at least once or twice a week.
Everything You Need To Know About Purple Shampoo
How Long Do You Leave the Purple Shampoo in Your Hair?
When using purple shampoo, the timing is critical. Leaving the shampoo on your hair too long will leave you with purple locks. And if you don't leave it on long enough, it won't tone down your brassiness.
For the best results, leave the purple shampoo on your hair for two to ten minutes. If it's your first time using purple shampoo, try leaving it on for just two or three minutes.
Most people who use purple shampoo are simply trying to color-correct their blonde locks, but you can also use it to dye your hair a soft shade of purple! Just make sure you pick a highly pigmented, color-depositing shampoo.
Leave the shampoo in your hair for twenty to 30 minutes before rinsing well.
Then, follow up with a purple conditioner. Remember, your color won't last as long as it would if you used regular hair dye. But it will let you experiment with gorgeous lilac locks for a few days.
Will Purple Shampoo Lighten My Hair?
There's a common misconception that purple shampoo can lighten blonde hair. Unfortunately, this isn't the case. Purple shampoo has no lightning agents, and it won't change the level of your hair.
Despite that, it can make your hair look lighter. Purple shampoo cancels out the darker, yellowish hues in your hair. It reveals your hair's icy, platinum tones, giving the illusion of lighter hair.
How to Get Purple Shampoo Out of Your Hair
Even if you follow the instructions as closely as possible, there's always a chance that the purple shampoo will stain your strands. The good news is that removing purple shampoo is incredibly simple.
Simply soak your hair with warm water and apply a deep cleaning clarifying shampoo.
Massage the shampoo into your hair and cover it with a shower cap. Wait for ten to fifteen minutes before rinsing your hair well with warm water.
Keep rinsing until the water runs clear. Clarifying shampoos are highly drying, so replenish your hair's moisture with a fortifying hair mask or deep conditioning treatment.
Once your hair dries, you should see a noticeable improvement in color. However, you might also need to do multiple rounds. In that case, you can repeat this process once a week until your locks are purple-free.
What Is the Best Purple Shampoo?
The best purple shampoo varies depending on the tone of your hair to start with. Some popular options include Fanola No Yellow Shampoo, Joico Color Balance Purple Shampoo, and Redken Color Extend Blondage Purple Shampoo. These shampoos can help neutralize brassy tones in blonde or lightened hair, leaving hair looking brighter and more vibrant.
What Is the Strongest Purple Shampoo?
The strongest purple shampoos are typically those with a darker, more pigmented formula. Some examples include the Pravana The Perfect Blonde Purple Toning Shampoo and the Bold Uniq Purple Shampoo. These shampoos are more effective in neutralizing brassy tones, but they may dry out the hair more, so be mindful of your hair health while using them.
What Is the Healthiest Purple Shampoo?
The healthiest purple shampoos are those that are sulfate-free and contain natural ingredients. Some examples include the Pureology Strength Cure Best Blonde Purple Shampoo and the Amika Bust Your Brass Cool Blonde Shampoo. These shampoos can help maintain the health and integrity of the hair while also neutralizing brassy tones.
Is Purple Shampoo Bad for Your Hair?
Purple shampoo is not inherently bad for your hair. However, some formulas may contain sulfates or other harsh ingredients that can be drying and damaging to the hair. It's important to choose a gentle, sulfate-free formula and to use purple shampoo only as directed. Make sure to use deep conditioning treatments as needed to keep your hair healthy.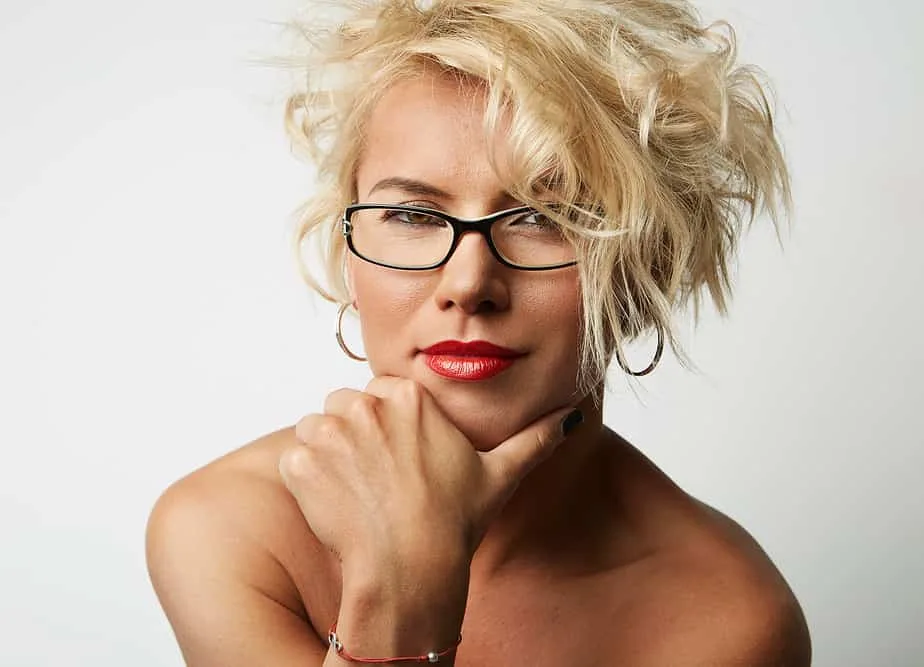 How Long Does It Take for Purple Shampoo to Work?
The length of time it takes for purple shampoo to work can vary depending on the individual and the specific formula. In general, it's recommended to leave the shampoo on for 2-5 minutes before rinsing. However, for particularly brassy or darker shades of hair, leaving the shampoo on for up to 10 minutes may be necessary.
Does Loreal Purple Shampoo Work?
The effectiveness of the Loreal purple shampoo varies from person to person depending on various factors, such as the initial hair color, the extent of brassiness, and how often the shampoo is used. While some people may see noticeable results after just one wash, others may need to use it multiple times before noticing a difference.
What Is the Difference Between Joico Purple and Violet Shampoo?
The Joico purple shampoo is designed to be more intense and is ideal for those with very brassy or yellow tones in their hair. On the other hand, their violet shampoo is milder and is suitable for those with less brassiness or for those who want to maintain their cool-toned blonde or gray hair.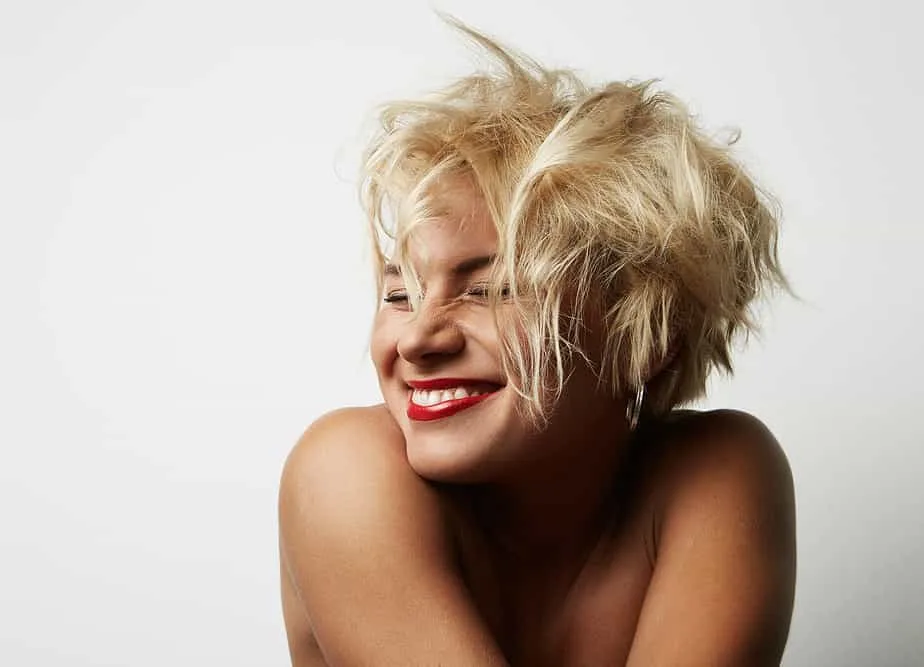 What Happens if You Use Purple Shampoo on Gray Hair?
Using purple shampoo on gray hair helps tone down any yellow or brassy undertones, leaving the hair looking brighter and more vibrant. However, it's important to use a gentle formula and not to overuse the shampoo because it can lead to a purple or ashy tint. It's recommended to use purple shampoo once or twice a week.
Will Purple Shampoo Fix Green Hair?
Purple shampoo will not fix green hair. Green discoloration in the hair is usually caused by exposure to chlorine or other chemicals, and it requires a different type of treatment. To fix green hair, a clarifying shampoo or a mixture of baking soda and water can be used to remove the chemicals from the hair.
Is Redken a Good Purple Shampoo?
Redken offers a popular purple shampoo called the Color Extend Blondage Shampoo, which is designed to neutralize brassiness in blonde, silver, and gray hair. It's formulated with a blend of purple pigments and citric acid to help strengthen and smooth the hair. Many people say it's effective at toning down brassiness and leaving their hair looking shiny and healthy.
Is Purple Shampoo Good for Blonde Highlights?
Purple shampoo can be beneficial for blonde highlights, as it helps to neutralize any brassy tones and maintain the cool-toned shade of the highlights. However, it's important to use a gentle formula and not to overuse the shampoo, as it can lead to a purple or ashy tint on the hair. Only use it once or twice a week.
We're happy to say that using purple shampoo is relatively quick and easy. For the most part, you use it just like you would any other shampoo! The only difference is that you leave it on your hair for a little longer.
But remember, too much purple shampoo will give your locks a lilac hue, so make sure you use it sparingly. We hope that the information we've covered today is just what you were looking for!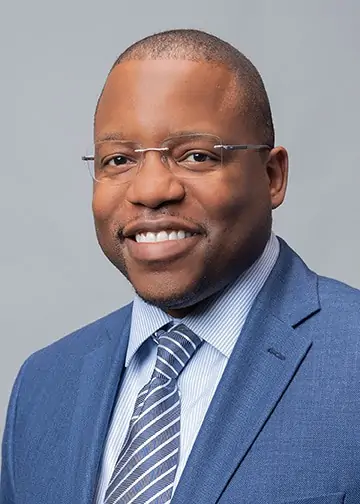 Kenneth Byrd holds a BS in Accounting and Management Information Systems and an MBA from the University of Alabama at Birmingham. With over 15 years of experience, Kenneth has been dedicated to hair care since 2008, when he co-founded Curl Centric® and Natural Hair Box alongside his wife. As a team, they promote healthy hair care practices through their comprehensive platform, Curl Centric. Curl Centric is a website operated by a husband and wife team that encourages healthy hair care. At Curl Centric, we aim to help our readers take control of their hair care journey and make good decisions about products, hairstyles, and maintenance techniques. We also have strict editorial integrity; here's an explanation of our editorial guidelines and how we make money.