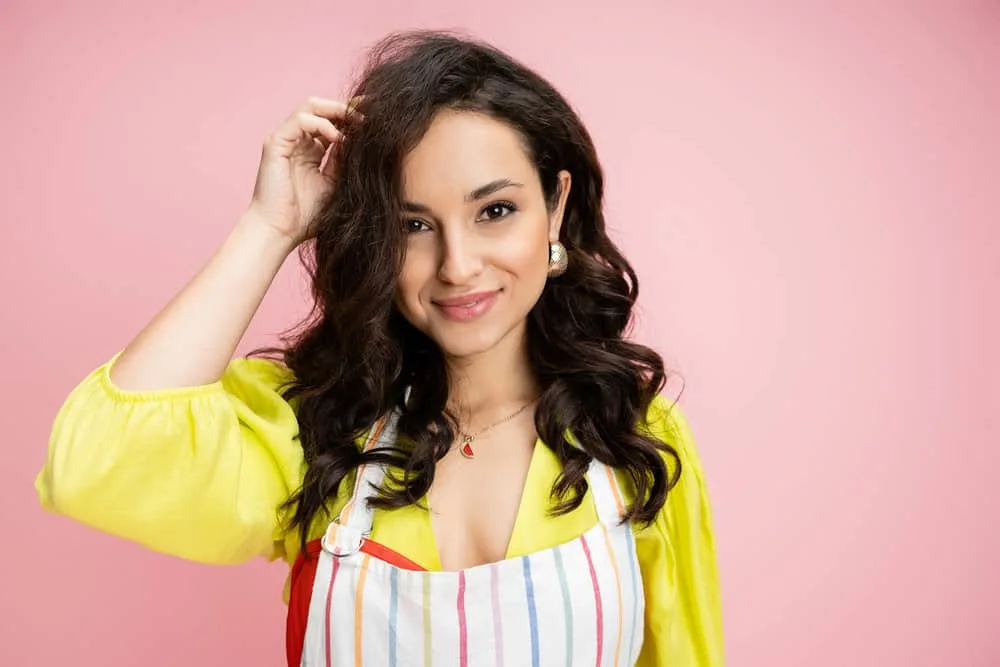 It's easy to write rollers off as being outdated. But the stunning waves and curls they leave you with will never go out of style.
If you want to learn how to use hair curlers to create a gorgeous hairdo, you've clicked on the right article! Today we're going to walk you through everything you need to know about using hair curlers.
We'll also give you a few pointers on how to get a flawless hair roller set every time, so make sure you scroll down to the end.
Here's How to Use Curlers
Curlers, or hair rollers, are one of the best ways to add volume and texture to your locks. And it'll only take you a few minutes to master the technique and create voluminous curls.
EVERYTHING You Need to Know About Velcro Rollers - KayleyMelissa
Ready to find out more? Just read on because we'll explain how to use curlers below.
Shampoo and Condition
For this tutorial, we'll be using hot rollers, as they are best suited to curly hair. Self-grip hair curlers will snag your curls and leave you more frustrated than anything else.
Before using hot rollers, you should shampoo and condition your hair. Freshly washed hair looks and feels better and is less likely to become damaged by the heat.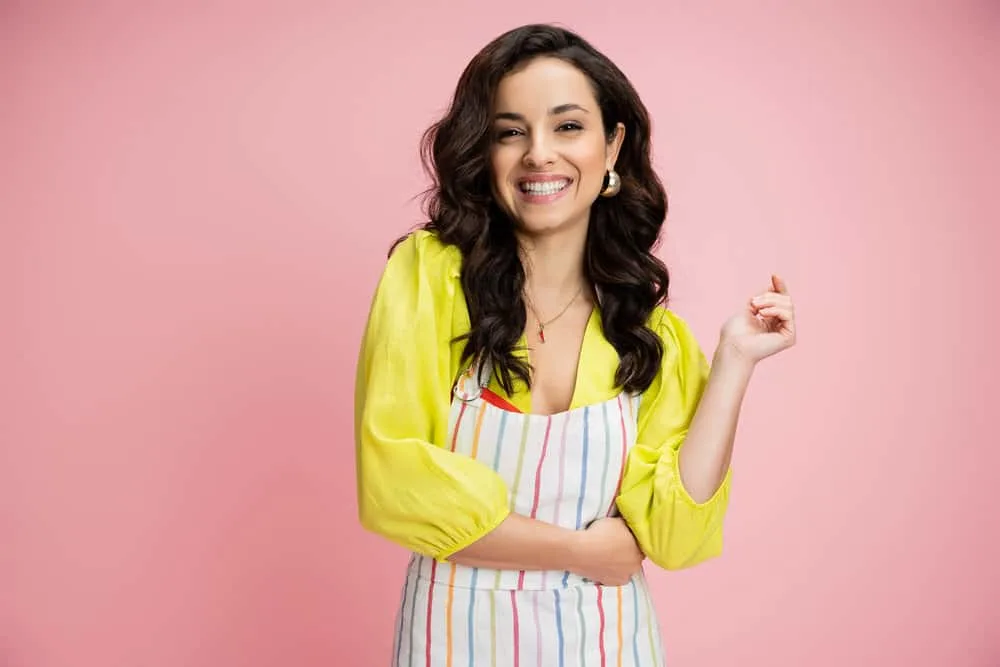 Dry Your Hair
While you can use most curlers on wet and dry hair, hot rollers work better on damp or dry hair strands. So, after you wash your hair, dry it thoroughly with a towel.
Next, give your hair a few hours to air dry.
If you're in a rush, you can also dry your strands with a blow dryer. Once your hair is about 75% dry, you can move on to rolling up your hair.
Put in Your Rollers
Hot rollers expose your hair to high temperatures, so start by applying a heat protectant. Separate your hair into four easy-to-manage sections.
Secure all but one with a hair clip or tie to keep your strands from getting in your way. Take your loose section, and separate it into three or more parts. Each section should be roughly the same size as your roller.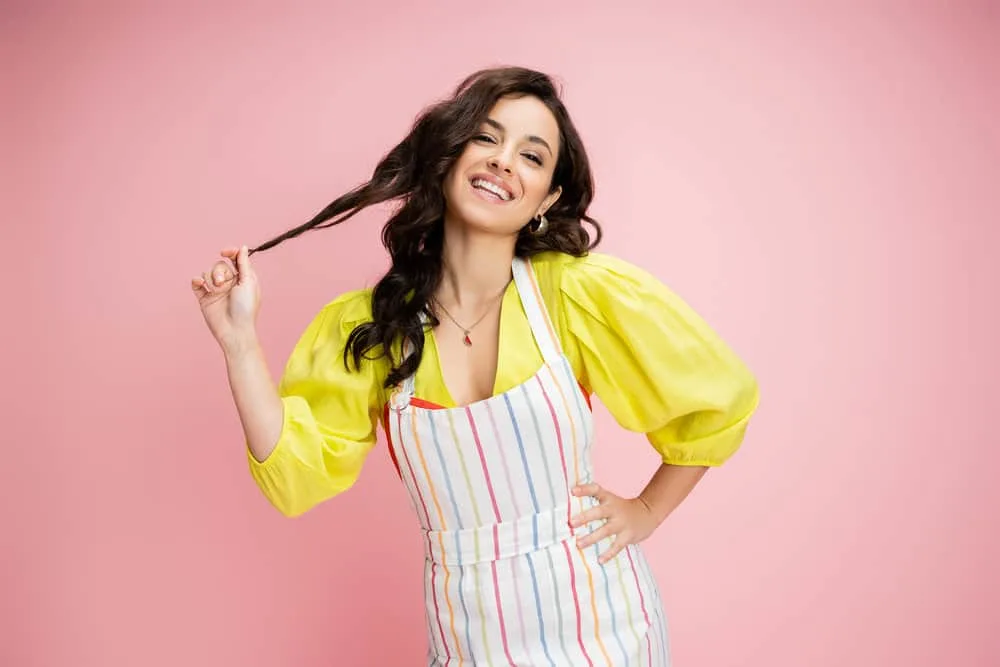 So for a three-inch roller, you want to separate a three-inch section of hair. Spritz your hair with a lightweight, heat-safe setting or holding spray to encourage definition.
Grab the section an inch or two up from your ends and wrap it around the roller. After making two full rotations, go back and wrap the ends. Make sure you wrap your hair backward, away from your face.
Try to keep your hair pulled, taught, so it lies flat against the roller.
That will help keep your strands smooth and dramatically improve shine. Once the curler reaches your scalp, place a clip on the roller to secure it.
Repeat the process on the next section of hair until you've completed all of them. Then let your hair set for ten to thirty minutes.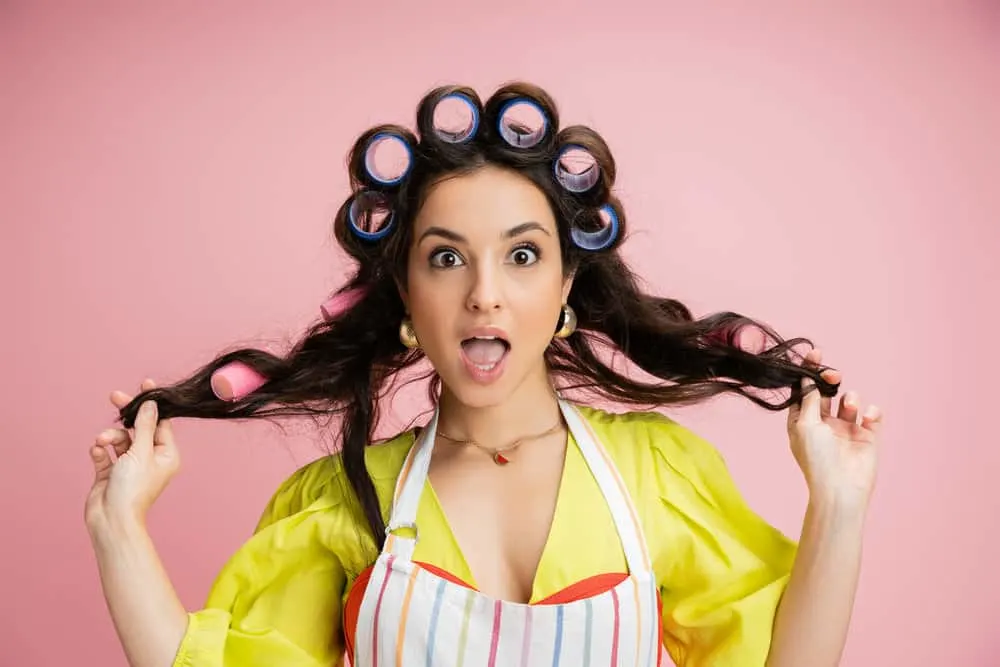 Take Down Your Rollers
Starting with the very back of your head, remove one of the clips and gently slide the roller away from your hair. Check out the definition to determine if you need to leave the rollers in for a few more minutes.
If you're satisfied with the curl, you can continue moving forward. If not, re-roll your hair and wait for an additional ten to fifteen minutes.
After you remove the roller, pin the hair in the same cylindrical shape with a hair clip. Move on to the next roller, and repeat the steps until you've removed them all.
After you finish, let your hair cool for at least twenty minutes before removing the pins. That will help ensure your curls are full and long-lasting.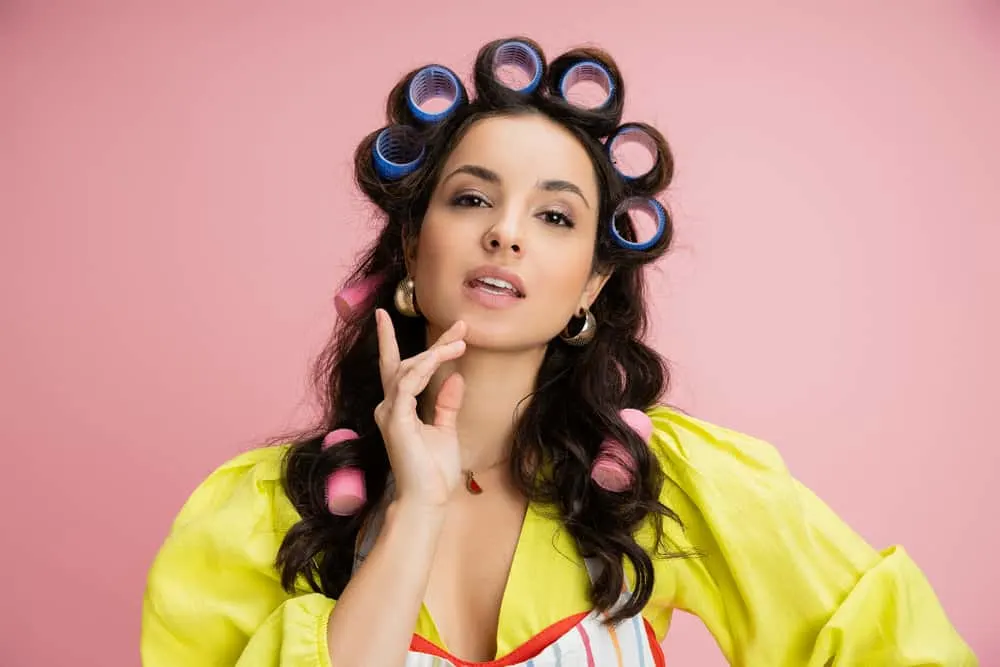 Style Your Hair
When you initially take your rollers out, your hair will be stiff. So next, you'll want to break apart the curls, so they fall in a flattering way. Give your hair a good shake to help loosen and separate the curls.
Flip your hair forward, then back, to create a full, lush look.
While that may be enough for some people, others might have to do a little more tweaking. If your hair doesn't look the way you want it to, you can run your fingers or a wide-tooth comb through the curls.
That will help soften them even more and allow you to mold them in your desired shape. Just don't use a hairbrush, as it'll destroy your definition and increase frizz.
Once you're satisfied with the texture, it's time to move on to styling.
Try playing around with the placement of your part or throwing in a few hair accessories. You can even create a gorgeous updo, braid, or messy bun.
After you craft the perfect style, mist your hair with a finishing spray as the final touch. Then, all that's left to do is to enjoy your new, stunning 'do!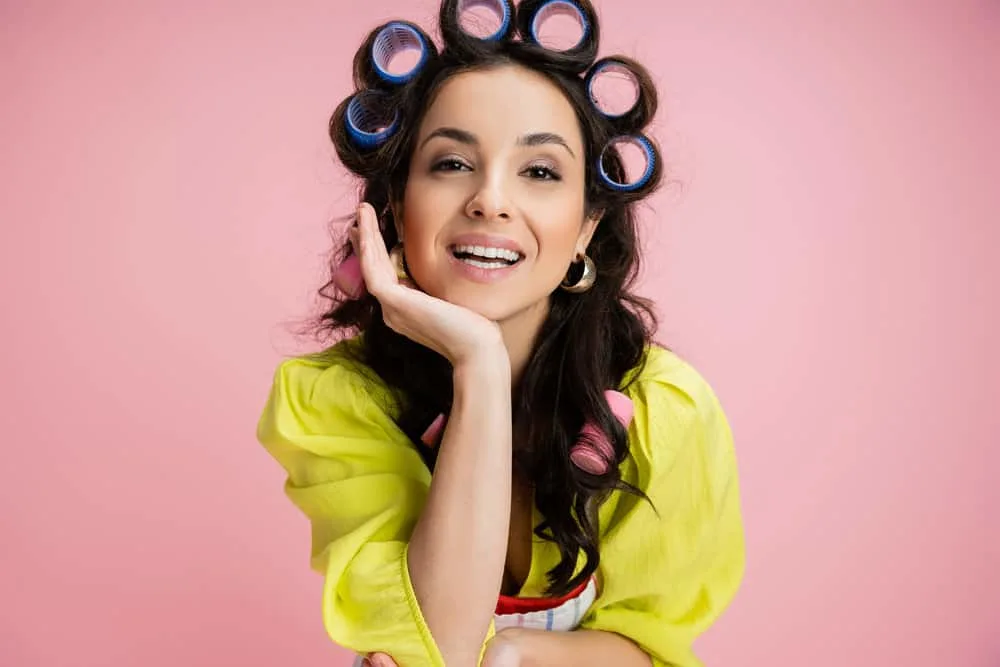 Does Your Hair Have to Be Straight to Use Hot Rollers?
If you're wondering whether your hair has to be perfectly straight to use hot rollers, we're happy to tell you that the answer is no! Hot rollers work great on all different textures and hair types.
But if you're after soft, smooth curls, it's better to start with naturally straight or wavy hair. Hot rollers are also highly beneficial for fine hair since it tends to fall flat quickly.
Although you can use hot rollers on any hair type, they don't do a very good job of smoothing or straightening your hair. So if you have naturally kinky, coarse, or curly hair, you'll probably have to blow dry or flat iron your hair beforehand.
That will help relax your natural texture, so your hair takes on a softer curl.
Keep in mind that this all depends on what style you're trying to achieve. So experiment with different techniques until you find the one that works.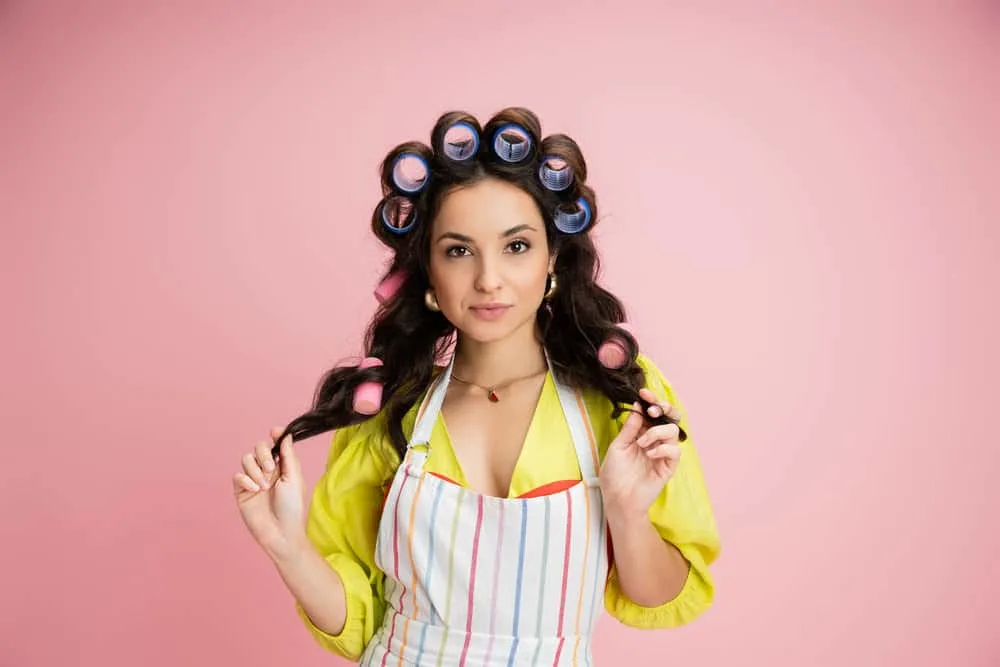 Do's and Don'ts of Using Hair Curlers
While we've already explained how to use hair rollers, there's a lot of information to remember. That's why we've compiled this convenient list of dos and don'ts. Keep them in mind to ensure your curlers always leave your hair looking fabulous.
Do's
Do use high-quality hair curlers that don't snag.
Do give your hair enough time to set before removing your rollers.
Do wrap your roller set with a silk scarf before going to sleep.
Do clean your hot rollers after every use.
Do apply a heat protectant before using hot rollers.
Do briefly flat iron your finished curls if they look too stiff and perfect.
Do preserve your new curls with bobby pins or hair clips overnight.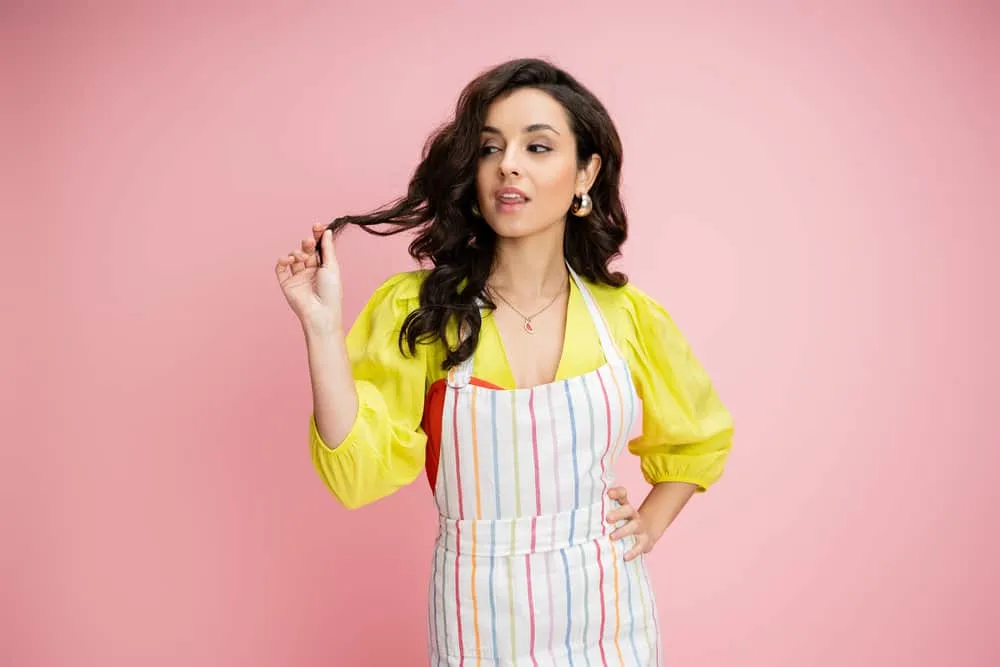 Don'ts
Don't apply too much product before using rollers on your hair.
Don't leave hot rollers in your hair for more than thirty minutes at a time.
Don't shower or get your hair wet if you have hot rollers in your hair.
Don't go to sleep with heated rollers in your hair.
Don't make the sections too small if you're after big, soft curls.
Don't give your hair breaks between roller sets.
Don't use hot rollers on wet hair strands.
Hair curlers are an easy and gentle way to add body and texture to your hair. They're also easy to use! Just follow the tips and tricks we've gone over in this article, and your hair will come out amazing each time.
And if you ever want to go off-script, have fun experimenting with your hair.
Try using different types or sizes of hair rollers and switching up the direction in which you roll your hair. We hope the information we've covered today is precisely what you were looking for.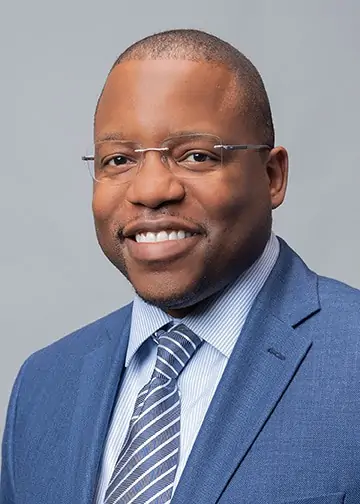 Kenneth Byrd holds a BS in Accounting and Management Information Systems and an MBA from the University of Alabama at Birmingham. With over 15 years of experience, Kenneth has been dedicated to hair care since 2008, when he co-founded Curl Centric® and Natural Hair Box alongside his wife. As a team, they promote healthy hair care practices through their comprehensive platform, Curl Centric. Curl Centric is a website operated by a husband and wife team that encourages healthy hair care. At Curl Centric, we aim to help our readers take control of their hair care journey and make good decisions about products, hairstyles, and maintenance techniques. We also have strict editorial integrity; here's an explanation of our editorial guidelines and how we make money.