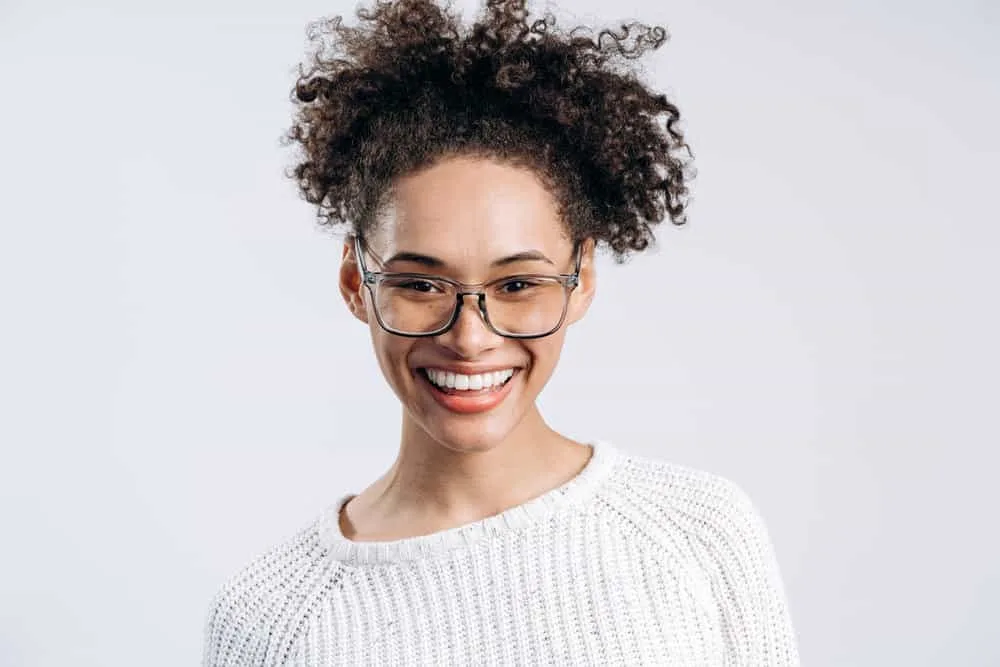 Maui Moisture is a beloved hair care product line used by countless people.
Each product has a unique, well-crafted recipe that features exotic ingredients that you'd find on a tropical island like Maui.
Unfortunately, Maui has recently come under fire, with some customers experiencing terrible side effects like hair loss and thinning.
Does Maui Moisture cause hair loss? What about their shampoo or other hair products? If you want to know if Maui Moisture is worth the risk, read on! In this article, we'll examine Maui Moisture and help you determine whether or not it can cause hair loss.
Does Maui Moisture Cause Hair Loss?
Maui Moisture does not cause hair loss. Out of everyone who tries Maui Moisture, instances of hair loss are few and far between. So, it's safe to say that Maui Moisture probably won't make your hair fall out.
Although most people who try Maui Moisture will be fine, some products contain ingredients that have been linked to hair loss. Additionally, Maui Moisture products can be too deeply hydrating for some hair types.
The Maui Moisture products can overwhelm fine and high porosity strands, leaving them with moisture overload. Moisture overload occurs when your hair is unbalanced and has too much moisture and not enough protein.
It can cause your hair to feel lifeless and lead to a sharp increase in breakage and split ends. As a result, some users may experience a marked increase in hair shedding and breakage.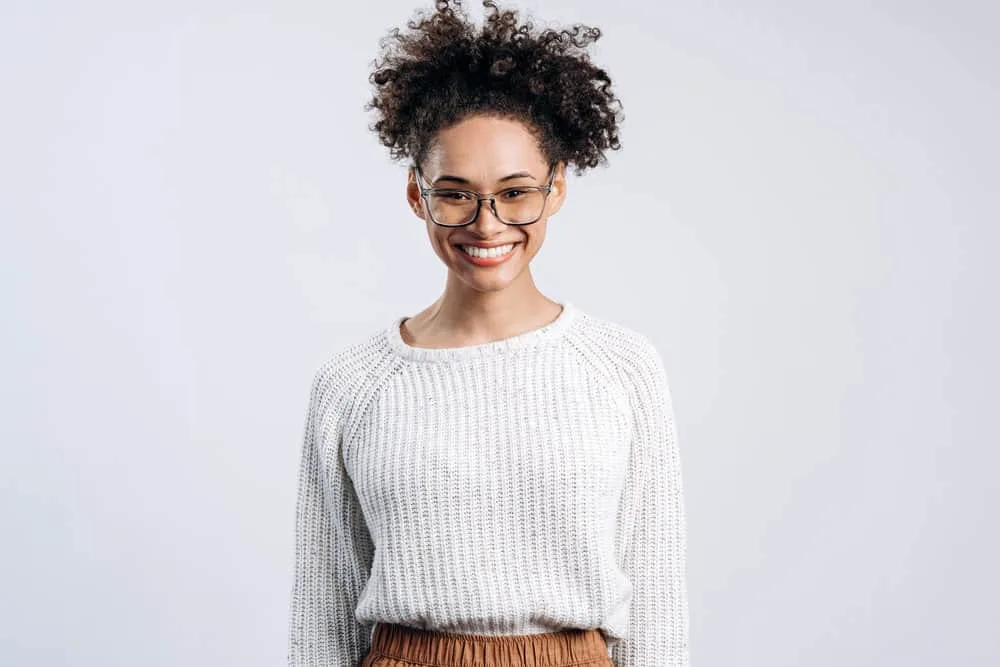 What Ingredients in Maui Moisture Can Cause Hair Loss?
As mentioned earlier, some of the ingredients used in Maui Moisture products have been linked to hair thinning and loss. Keep in mind that not all Maui products contain these additives, so you'll have to read the ingredient list on your specific product.
DMDM hydantoin – This antimicrobial agent is used as a preservative and extends the life of cosmetics, hair products, and other personal care products. Although most people can use DMDM hydantoin without any side effects, it may occasionally cause a severe reaction in some individuals. Consumers have reported experiencing skin irritation, eczema, and hair loss.
Sodium hydroxide – Sodium hydroxide is a caustic substance that can permanently straighten your strands. Even though it is best known as the active ingredient in chemical relaxers, sodium hydroxide is a common shampoo additive. Sodium hydroxide is a base that can raise the pH of your shampoo and bring it into a range that's safer for your hair and scalp. While it is acceptable in small amounts, over-exposure to sodium hydroxide can cause significant hair loss.
Isopropyl alcohol – Although isopropyl alcohol doesn't necessarily make your hair fall out, it can lead to thinning. Isopropyl alcohol strips your hair of its natural oils, leaving it dry, damaged, and exposed to the elements. As a result, you may notice an increase in breakage.
Is Maui Moisture Worth Trying?
Maui Moisture is an affordable, highly hydrating line that is good for anyone experiencing fragile or dry hair. While it won't work for everyone, we think it's definitely worth trying.
We especially like the Maui Moisture shampoos due to the inclusion of several 'curly girl' friendly, natural ingredients like aloe vera. Maui Moisture has relatively clean formulas and features ingredients that can leave your strands feeling and looking fantastic.
Remember, every Maui Moisture product has a unique formula.
You can easily avoid any products containing potentially harmful ingredients like DMDM hydantoin, isopropyl alcohol, or sodium hydroxide. That way, you can decrease your chances of experiencing hair loss and enjoy all the other products Maui Moisture offers.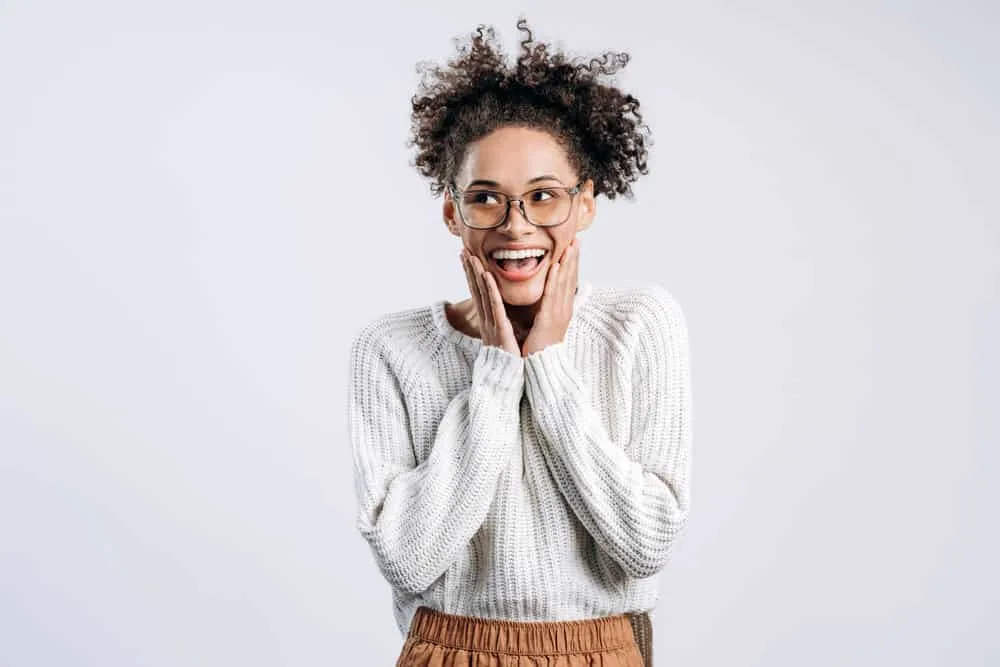 How to Reverse Hair Loss
The good news is that unless it stems from a medical or genetic issue, hair loss is usually reversible. If you've experienced hair loss due to Maui Moisture products or just want to thicken your strands, we've got you covered!
Here are a few different ways you can stop and reverse hair loss.
Switch Your Hair Products
If your hair loss is the result of a Maui Moisture product, the first thing you should do is stop using it. Try to identify which product caused the reaction, and switch to a gentle, more nourishing alternative.
You might have to remove multiple products from your hair care regimen before you find the product responsible, but once you do, you should start to see an improvement in your hair.
Take Supplements
If you want full, healthy hair, you need to make sure that you're getting adequate nutrition. Hair growth starts from the inside out, so you'll need to make sure your body has everything it needs to sustain healthy hair growth.
While a proper diet is the best way to ensure you're getting the necessary vitamins and minerals, you can use hair-boosting supplements to improve your growth (or regrow hair).
The below vitamins are known to have hair health-boosting properties:
Biotin
Zinc
Iron
Protein
Folic acid
Vitamin D
Note: Ask a doctor before starting a new supplement.
Give Yourself Scalp Massages
Daily scalp massages are an excellent, all-natural way to slow and even reverse hair loss. Massages increase the blood and oxygen flow to your scalp, which then nurtures your hair follicles.
Scalp massages also decrease your stress levels, which can further boost your growth. To get the most out of your scalp massages, try to massage your head for 4 minutes each day and pair the massage with a growth-boosting oil like one of the following.
Castor oil
Almond oil
Coconut oil
Olive oil
Visit a Medical Professional
A sudden increase in hair follicle loss may indicate an underlying medical condition or allergy. A medical professional will help you get to the root of your hair loss and walk you through the process of correcting it.
They may recommend a supplement regimen, prescribe the necessary medication, or advise you to make adjustments to your current hair care regimen.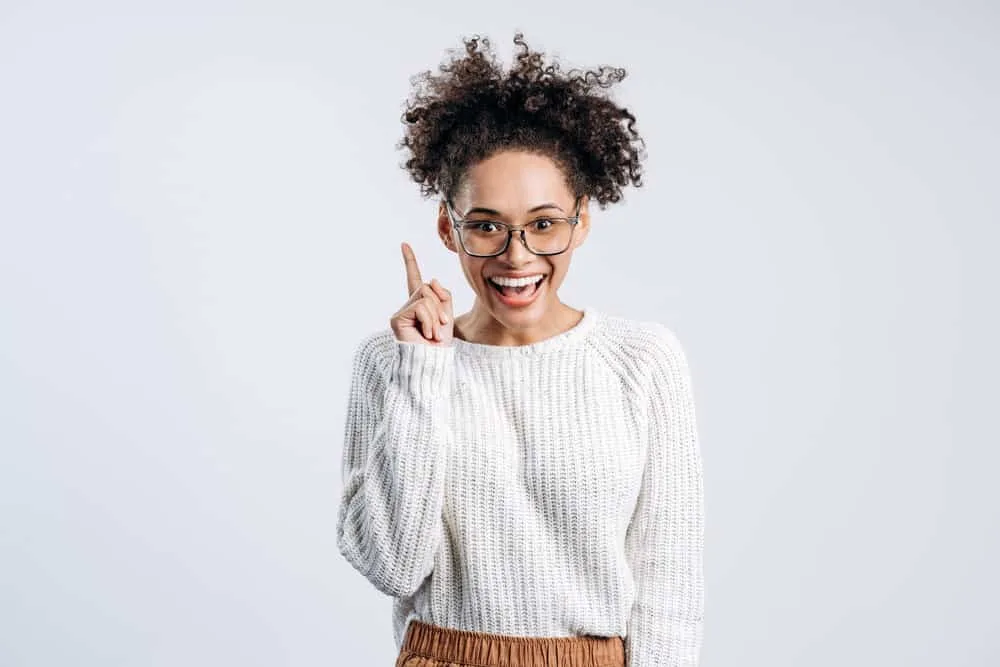 Best Maui Moisture Products
Now that you know that Maui Moisture is a relatively safe and highly effective brand, you might be curious about which of their products you should try.
First, identify what your hair needs and find products that complement that. Don't know where to start? Here are some of the best Maui Moisture products on the market.
Maui Moisture Frizz-Free + Shea Butter Elongating Gel
This elongating gel fights shrinkage, while wholesome ingredients like macadamia oil and shea butter nourish your strands.
Just work a quarter-sized dollop of gel into damp hair and rake it through your coils, curls, or kinks. And that's it! Your curls will be hydrated, elongated, and perfectly defined.
For Dry, Damaged Hair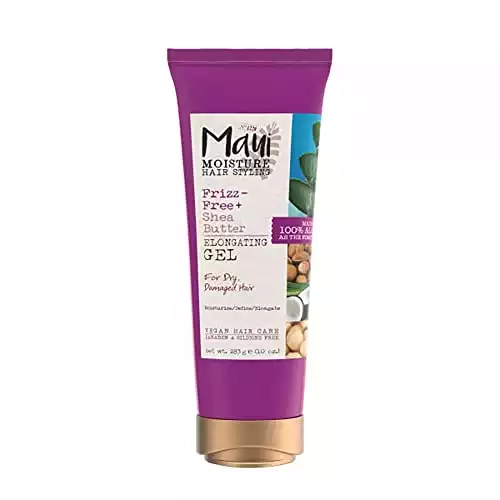 Maui Moisture Curl Quench Coconut Oil Ultra-Hold Gel
In lieu of drying alcohols, this luxurious holding gel contains a blend of papaya, plumeria, and coconut extracts. It tames unruly curls and keeps them in place while adding some serious shine and definition.
The rich, ultra-hold formula gives you flake and crunch-free control that lasts all day.
Vegan Hair Care - Paraben & Silicone Free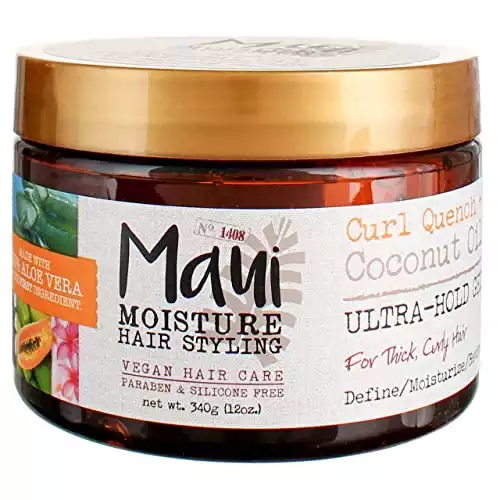 Maui Moisture Thicken & Restore + Bamboo Fibers Volumizing Blow Out Mist
Maui Moisture's Volumizing Blowout Mist is a restorative treatment that helps densify and revive weak, brittle curls.
A lush blend of bamboo, castor oil, and neem renews and softens your hair for a healthy-looking shine. Simply spritz the spray onto clean, damp hair and blow dry like normal.
For Weak, Brittle Hair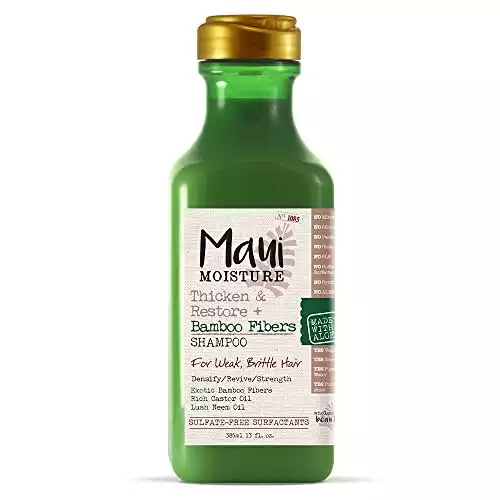 Maui Moisture Color Protection + Sea Minerals Shampoo
This rejuvenating Maui shampoo designed for color-treated hair hydrates and mends your hair as it cleanses it.
The deeply nourishing formula is enriched with ocean-inspired ingredients like algae, sea kelp, and sea minerals. With regular use, your hair will be stronger, healthier, and more beautiful.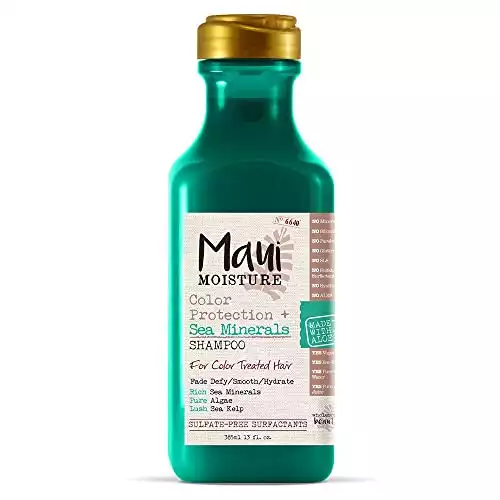 Although there's always a slight chance that a product will cause hair loss, most people can use Maui Moisture without any problems whatsoever.
In fact, Maui Moisture might be just what you need to hydrate your hair and nurse it back to health. We hope this article has answered all your questions about whether Maui Moisture causes hair loss and has helped you decide if you want to give it a try!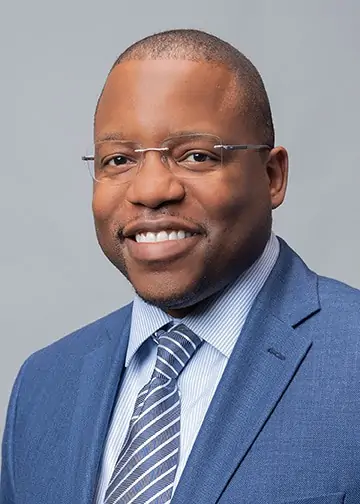 Kenneth Byrd holds a BS in Accounting and Management Information Systems and an MBA from the University of Alabama at Birmingham. With over 15 years of experience, Kenneth has been dedicated to hair care since 2008, when he co-founded Curl Centric® and Natural Hair Box alongside his wife. As a team, they promote healthy hair care practices through their comprehensive platform, Curl Centric. Curl Centric is a website operated by a husband and wife team that encourages healthy hair care. At Curl Centric, we aim to help our readers take control of their hair care journey and make good decisions about products, hairstyles, and maintenance techniques. We also have strict editorial integrity; here's an explanation of our editorial guidelines and how we make money.