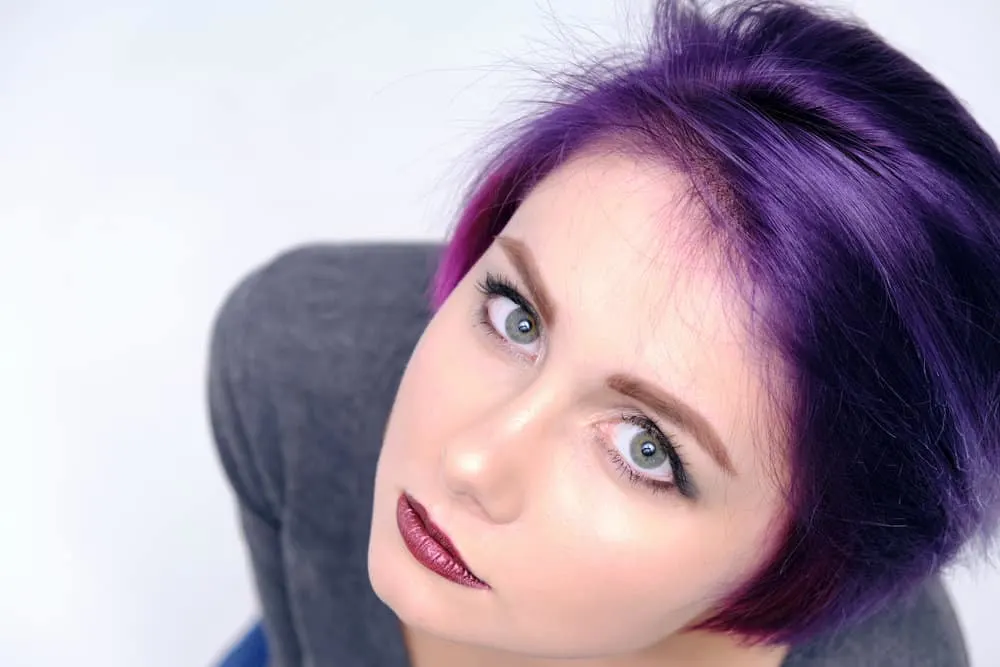 Recently, we've seen a new bob type floating around the interwebs for bi-ladies. And it's the bisexual bob. Whether you want to know more about what it is, see bisexual bob examples, or learn how to get the look, we can help. In this article, we'll fill you in on just that.
What Is the Bisexual Bob?
The bisexual bob is a bob hairstyle that falls somewhere between your chin and your shoulders. It's not exactly short, but it's not long either. To some, the length of this style represents how bisexual women straddle the fence when it comes to their sexual preferences.
But the length is not all that's important about this style. It also has sort of an undone quality that not all bobs have. The best way to describe the cut is choppy instead of traditional bobs, which are typically cut straight.
If you're wondering where the name "bisexual bob" comes from, your guess is as good as anyone's guess.
But the name of the style first caught fire in 2015 on Tumblr in a post that featured a few cartoon characters with a similar bob style. The term "bisexual bob" and style spread like wildfire after that.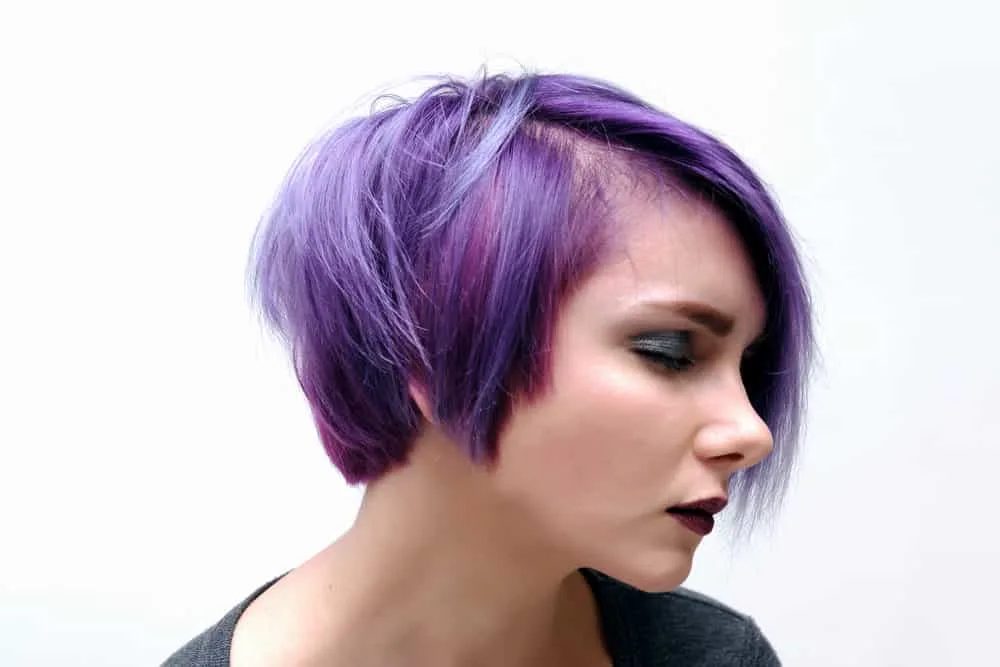 Should You Get a Bisexual Bob?
Have you seen the bisexual bob cut and wanted to try it out? We're here to tell you that you can, regardless of your sexuality. The truth is that your hair is your hair, and you can style it however you want to.
No one can stop you from rocking it your way.
If you're bisexual and want to showcase that, this cut may or may not help in that regard. Why? Because not everyone who wears a haircut that looks like a bisexual bob is guaranteed to be bisexual, and most people know that.
Still, if the cut fits your aesthetic, you can go for it.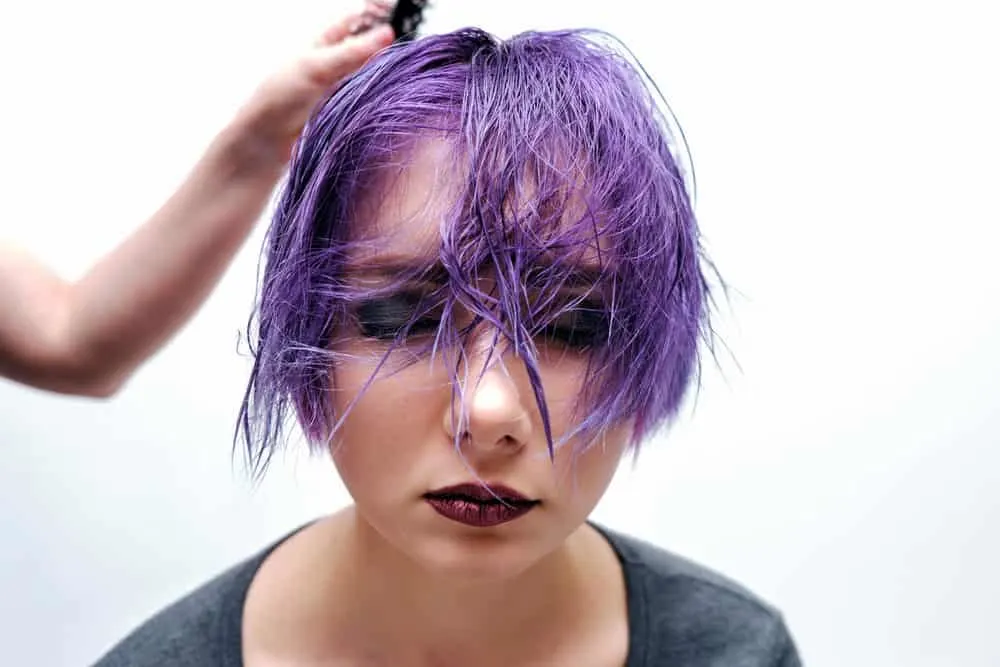 On the other hand, if you're not bisexual and don't want to be identified based on your haircut, you likely have little to worry about. Since the bisexual bob looks so similar to other bobs, you won't automatically be classified as bisexual if you decide to try the style.
And the style isn't just for women either – if you're a guy who wants to try this bob, feel free!
How to Get the Bisexual Bob
Basic layered bob haircut | How To Cut A Layered Bob Haircut Tutorial
Have you decided that the bisexual bob is for you? This section will help you out a ton! In it, we'll give you step-by-step instructions to get the look at home.
Gather Your Materials
First, you'll want to get all the supplies you'll need throughout the hair-cutting and styling processes. You'll need the following: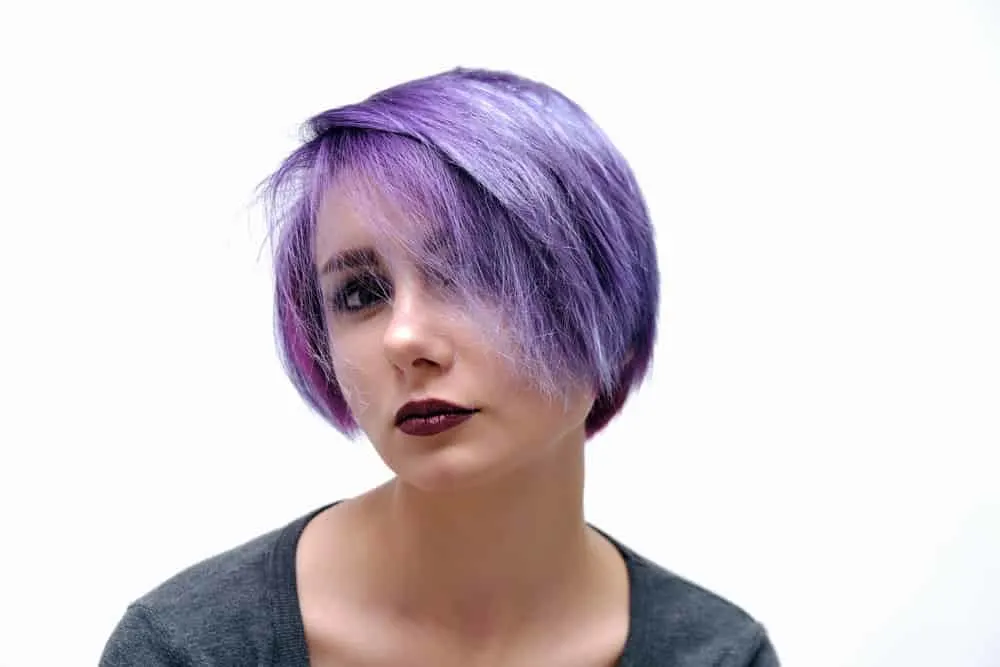 Wash Your Hair
You've got all the supplies to get the job done, and now you need a nice, clean slate to work with. Wash your hair with your normal shampoo and follow that up with a conditioner to replenish moisture.
If your hair is straight (or you usually wear it straight), you can cut it wet, since it won't shrink much when it dries. For people with curly or wavy hair, it's important to lightly style your curls the way you usually wear them. That is if you plan on wearing your bob curly or wavy.
Section Your Hair
With your hair clean and ready for cutting, use your wide-tooth comb or your fingers to part it into three sections. You'll need one at the back and one on each side. Secure each of those sections with a ponytail holder or elastic.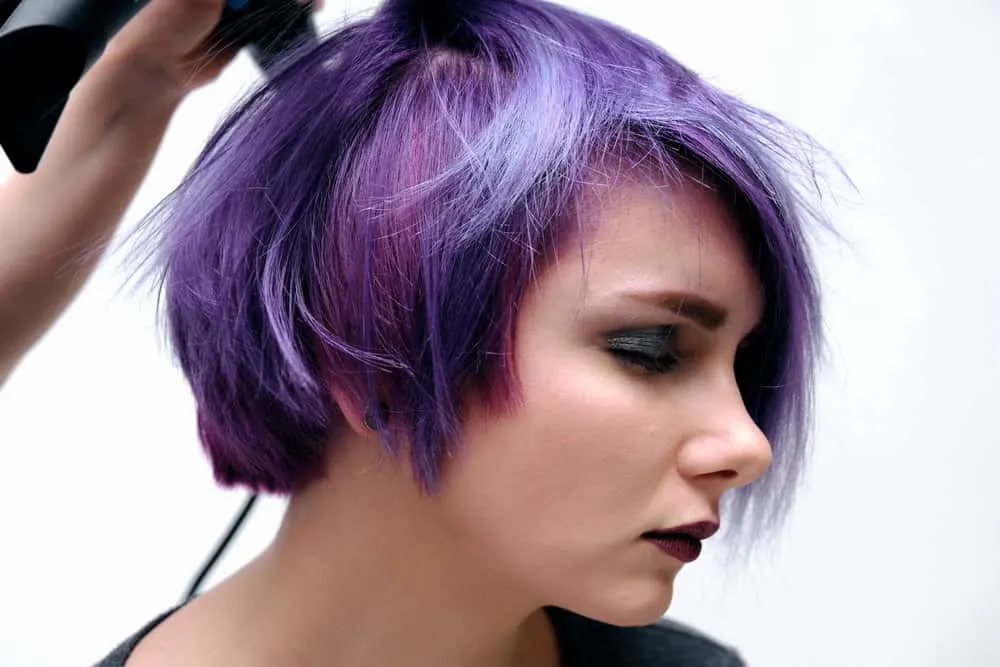 Cut the Bisexual Bob
Here's the part you need to master if you want your bisexual bob to look right. Here's how to cut your bob:
Cut the back portion to a length of your choice. Use your ponytail holder as a guide and adjust it to your liking before making your cut. The closer to your scalp the elastic is, the shorter your bob will be in the back. Our advice: cut a little less hair than you think you need to. It will give you some room for error.
Take the hair out of the ponytail holder in the back after cutting it.
Take a look at what you've done. If you need to take a little more length off, do that. Be very careful not to take too much off. Remember that the back section should be cut pretty evenly across.
Work on the sides of the bob. If you feel confident enough to use the razor, you can. If not, use your cutting shears. The sides should be noticeably longer than the back. But you can personalize it as you please.

To get an A-line bob, hold the ends of the hair down and run the razor through, going upward and holding the razor at an angle.
You can also go for a tamer silhouette by lining up the front of the cut with the back.

Make the ends choppy. You'll grab sections of hair and cut into them at an angle to create some jagged sections. Don't cut too high in any area, or you'll end up with a look that appears more unkempt than anything else.
Use clippers to take in the hair at the nape of your neck if that's the look you're going for. This is entirely optional but can give you a more striking look overall.
For curly or wavy hair: Consider cutting your curls one at a time.
This is how DevaCuts are done. It will give you a better overall result that meshes well with your natural texture.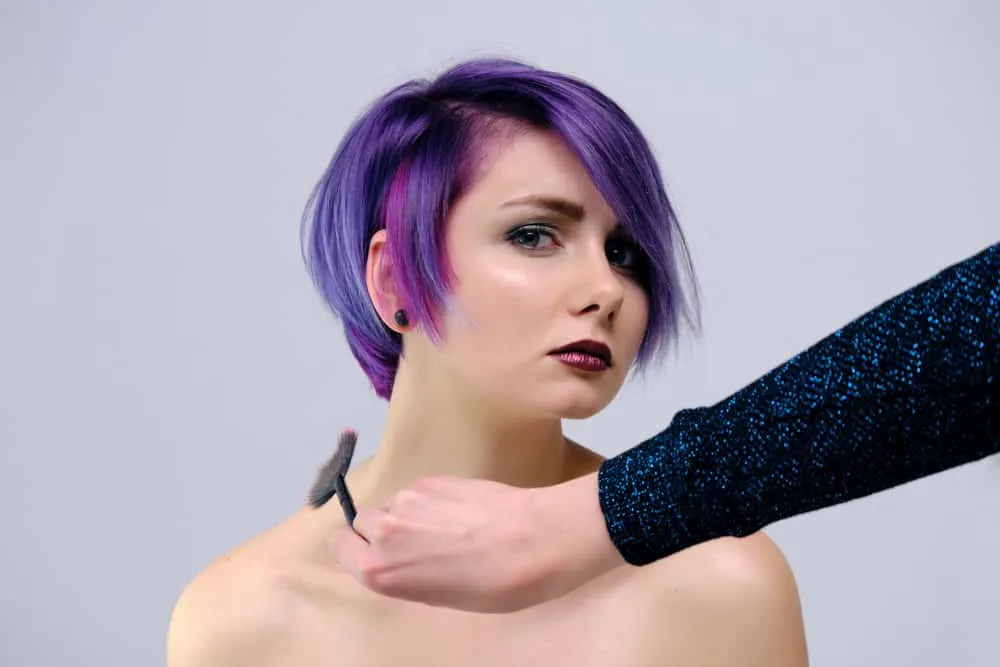 Dos and Don'ts of Cutting Your Hair in a Bisexual Bob
Here are some dos and don'ts to help you get the best result possible.
Do take your time with the cut. Once your hair is cut, it will take a while to grow back, so you don't want to get too scissor-happy.
Do use a razor to create layers near the ends of the hair if you want movement. Without layers, your bob will be more on the stiff side, which isn't typical of the bisexual bob.
Do use a three-way mirror to see your entire head. Without one, your chances of getting the cut right are slim to none.
Do stop if you don't feel confident in your ability to continue with the cut. You don't want to end up with a hair disaster.
Don't cut your hair too cleanly. The overall shape should have a rebellious quality and some texture.
Don't cut curly or wavy hair wet.
So, there you have it – everything you need to know about the bisexual bob, as well as how to achieve the style at home. If, at any moment, you don't feel that you're getting the cut right, reach out to a stylist in your area for additional assistance. We hope that you found this article to be helpful! Good luck!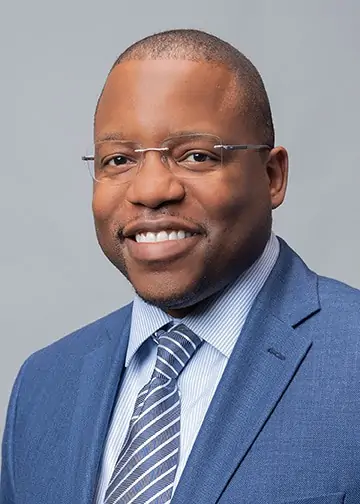 Kenneth Byrd, with a BS in Accounting and Management Information Systems and an MBA from the University of Alabama at Birmingham, has over 15 years of experience and is a recognized authority in hair care. Co-founder of Curl Centric® and Natural Hair Box, Kenneth has dedicated himself to promoting ethical and scientifically-backed hair care practices. Rigorous editorial guidelines, industry recognitions, and features in numerous media outlets evidence his expertise. Kenneth's commitment to transparency, quality, and empowerment has positioned him as a trusted voice in the field, empowering readers to confidently embrace their natural beauty.