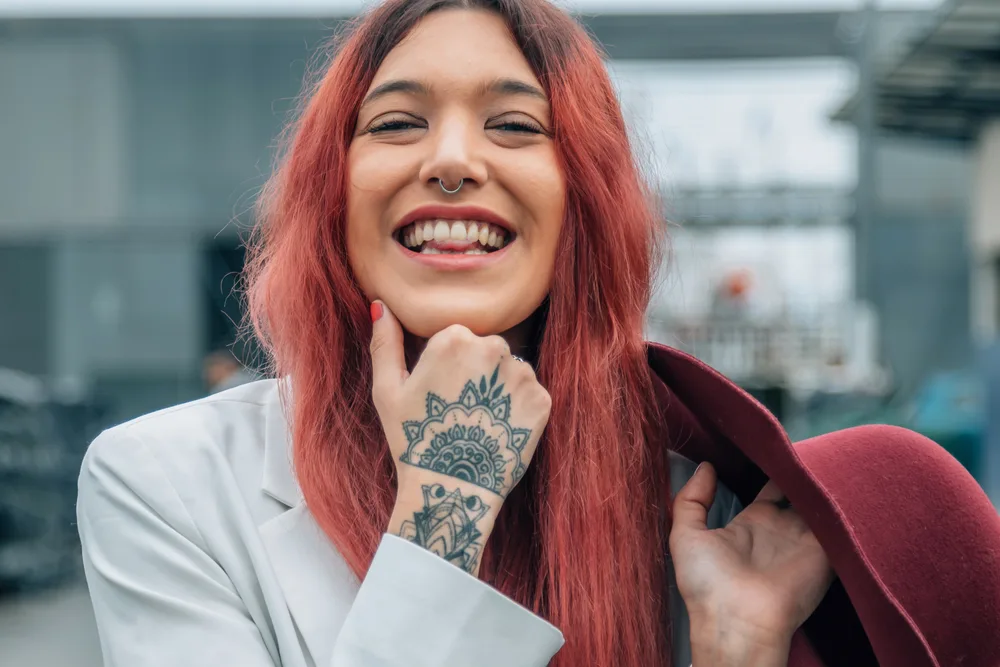 If you've spent time on social media sites like TikTok and Instagram, you've probably noticed that the e-girl aesthetic is taking the world by storm. The e-girl aesthetic takes inspiration from online, emo, Korean, and anime culture.
It's super cute, incredibly edgy, and all about standing out from the crowd.
So now that you know what it is, you're probably wondering where to start. Well, just keep reading! In this article, we're going to walk you through some of our favorite examples of aesthetic e-girl dyed hair looks.
Aesthetic E-Girl Hair
This section details various e-girl hair trends and how to achieve them. Trends include bold rainbow bangs and pink e-girl strips, as well as more subtle options like pink e-girl highlights and pastel opal ends. Without further ado, let's get started.
1. Rainbow Bangs
Dyeing E-Girl Rainbow Bangs using Arctic Fox Hair Color
Can't decide which color you want to dye your hair? Fortunately, that's not a problem because this gorgeous look incorporates all of them! Rainbow bangs are exactly what they sound like and involve dyeing your fringe in a stunning gradient of red, orange, yellow, green, blue, and purple.
The result is a gorgeous, almost magical combination of bold colors. And since the rainbow dye is limited to just one section, you don't have to worry about the color becoming overwhelming.
Another great thing about this look is that you don't actually have to have bangs to pull it off. Simply dye the furthermost portion of your hair, and enjoy the face-framing effect!
Want to make your rainbow bangs stand out even more? Dye the rest of your hair with a statement shade, just like this daring creator did. Either way, you'll fall in love with this rainbow 'do.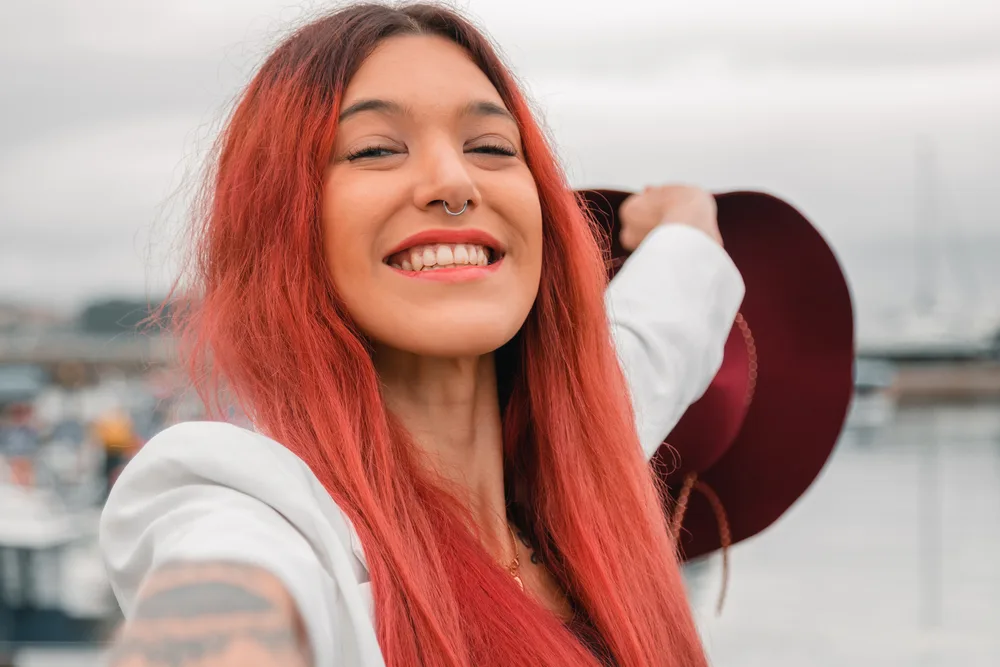 2. Pink E-Girl Strips
Hair Dye Tutorial / Pink E-girl Strips
Pink e-girl strips are another e-girl staple, and it's easy to see why. Incorporating strips of neon color into your mane wakes up your dull color and gives it just the right hint of contrast. Because the color is concentrated on the lower half of your hair, it'll perfectly accentuate your layers and texture.
Additionally, you can make your strips as subtle or dramatic as you like by playing with their width. But with a look like this, bigger is better. You can also play around with different colors, although pink is a staple in the e-girl aesthetic.
This hair already looks great on its own, but styling it will make it look even better. You'll love how much the accents of color make your hairstyles pop! Here's a tutorial to make the dyeing process a piece of cake.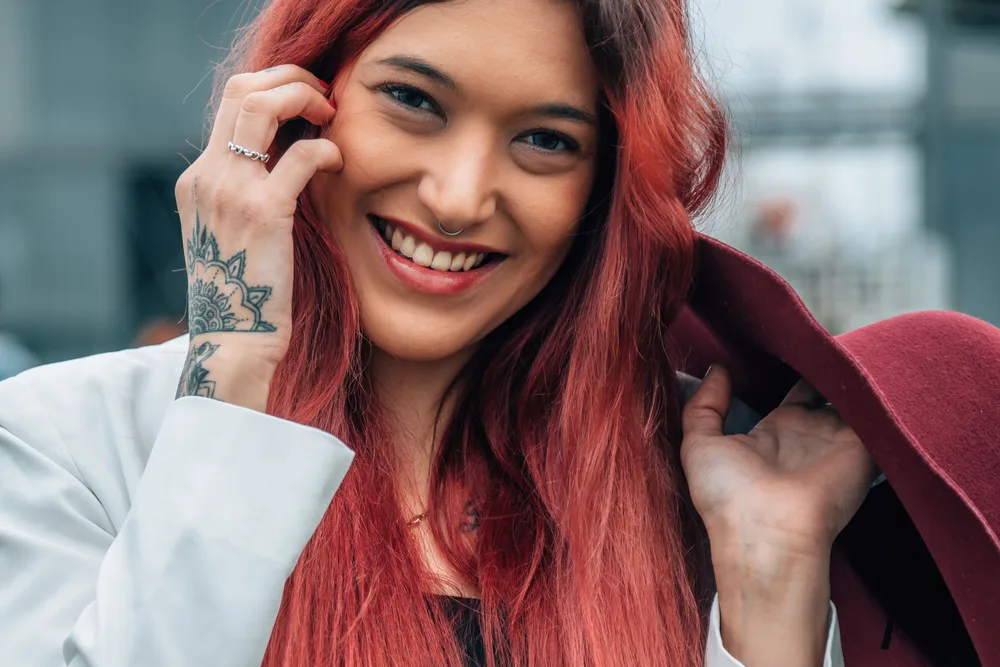 3. Brown and Blonde Split-Dyed Hair
Brown & Blonde Split Dye!
You might want to keep scrolling if you're looking for a soft and subtle e-girl look. This look is bold, edgy, and undeniably cool. Split-dyed hair is a simple dyeing technique that involves parting your hair straight down the middle.
Then, one or both of the halves are dyed in contrasting shades. The result is an almost geometric, color-blocking design that's sure to turn heads. While split-dyed hair looks great when it's down, the magic happens when you pull it into a hairstyle that emphasizes the alternating colors.
And there are a ton of ways to do this. Try gathering your hair into a half updo or parting it in a zig-zag design. Now that you have a brief overview, here's a video showing how to create a split-dyed hair look.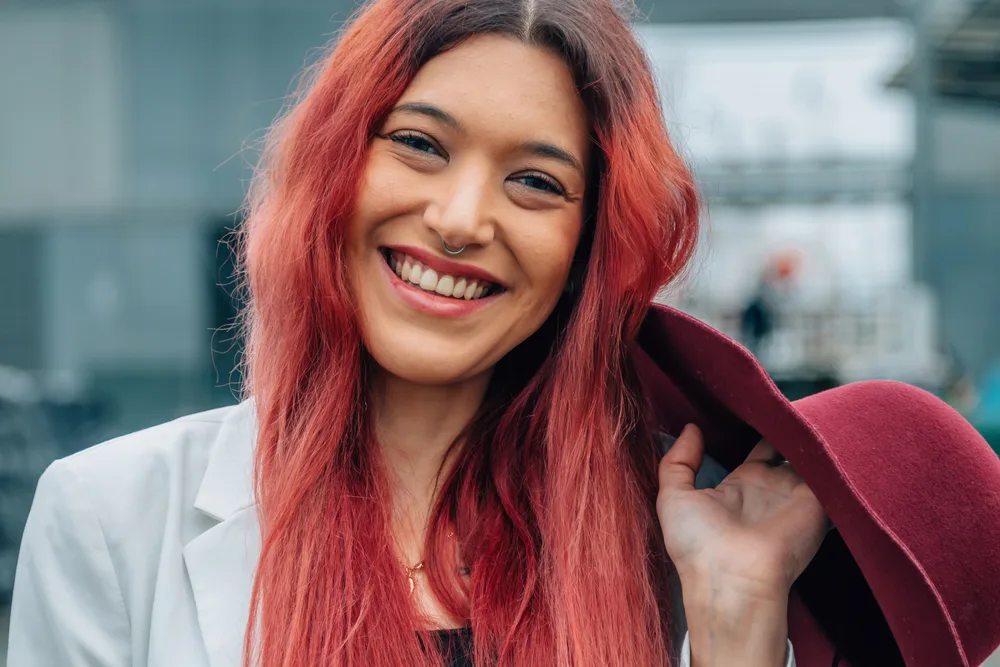 4. Blonde E-Girl Money Pieces
I got bored so I bleached my hair.. E-Girl Hair Trend
There's one look in particular that has become synonymous with the e-girl aesthetic. Wondering what it is? Well, we're happy to say it's none other than the infamous money piece! Money pieces are just a fancy way of saying face-framing highlights.
So to get a money piece, you'd simply lighten the strands surrounding your face. A money piece can illuminate your complexion and add some much-needed dimension to your mane.
They are also an easy way to refresh and brighten your hair color without overhauling it completely. You can dye your money pieces any color you prefer.
However, they look absolutely stunning when you keep things simple and dye them blonde. Don't believe us? Check out this video demo to see for yourself.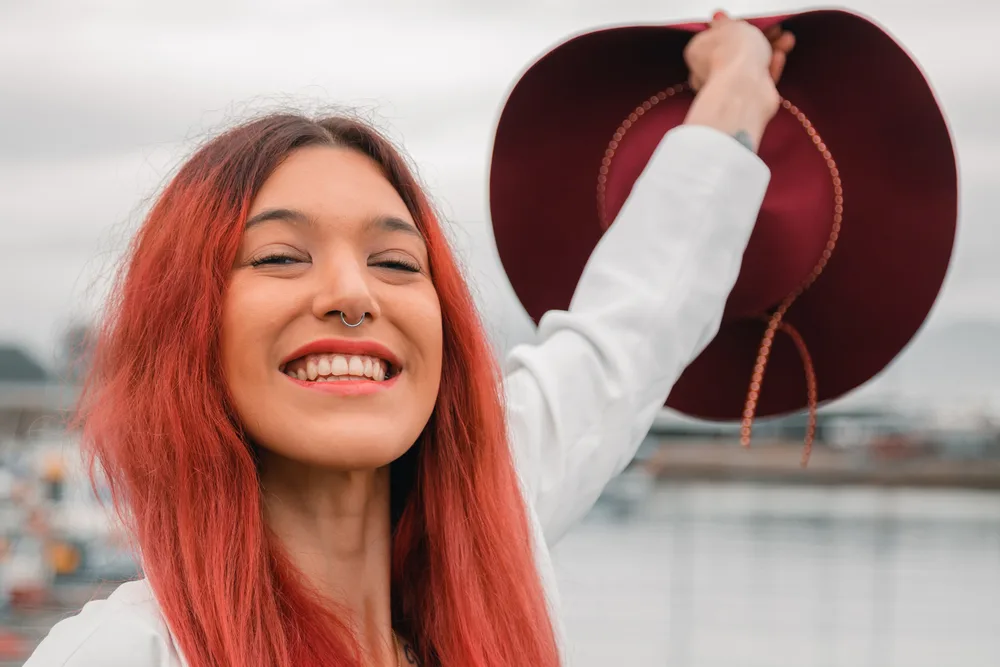 5. Pink Highlights
PERFECT PINK HIGHLIGHTS AT HOME! | Trying Loreal Colorista and Washing It Out
Our next look is a little more subtle, so it's perfect for anyone who doesn't want to go crazy with color. Pink highlights are a fun, refreshing take on traditional highlights. As a refresher, highlights are thin ribbons of color that are interwoven throughout your hair.
They energize and wake up your base shade and give it more dimension so your color doesn't look flat. But these aren't your regular everyday highlights. Instead of using blonde, this look incorporates pink highlights into your mane.
That gives you an understated hint of color without being too wild and crazy.
It's the perfect look for someone who is limited to conservative colors but still wants to hop on board the e-girl trend. Still, having a hard time picturing it? Here's a video tutorial that goes into a little more depth.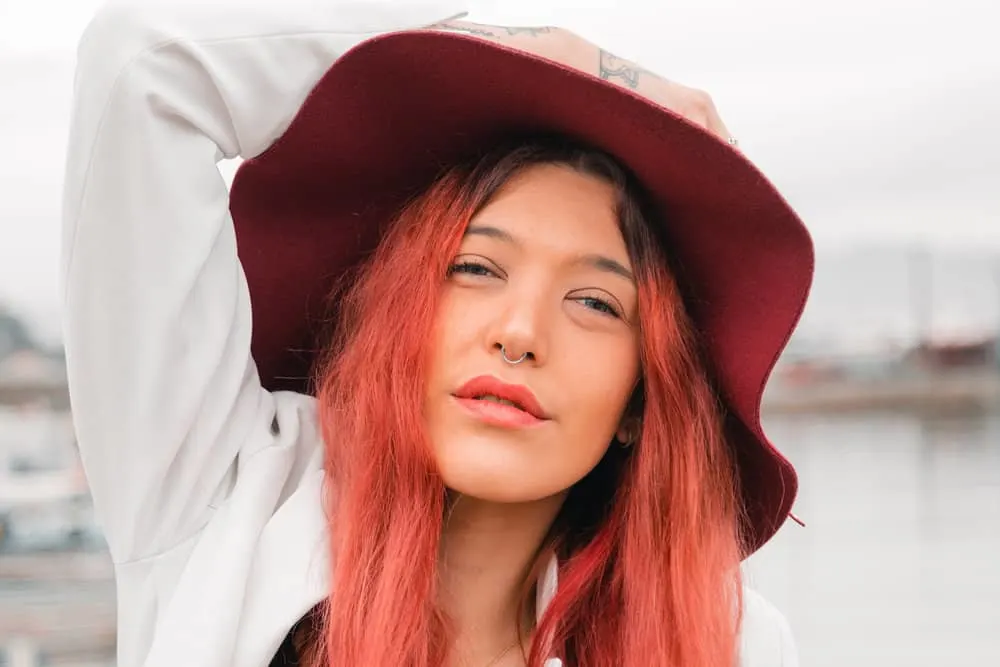 6. Y2K Inspired Chunky Highlights
Y2K / 90s CHUNKY HIGHLIGHTS 🦨💜 BLEACHING / DYING MY HAIR TUTORIAL 💿💙 L. LAVENDER
Haven't you heard? Y2K fashion trends are back in the spotlight! If you were around in the early 2000s, you probably remember these infamous chunky highlights.
While modern highlights prioritize subtlety and a natural look, these highlights are anything but. Chunky highlights, as you can probably tell by the name, are big and bold. They're much wider than regular highlights and create an intentionally stripey effect.
Even though they're usually associated with straight hair, Y2 K-inspired chunky highlights look just as amazing on curly and wavy locks. They can even highlight your texture and make those curls and waves pop.
Just make sure you pile on the deep conditioner, as bleach can damage your fragile strands. Not sure if you can pull it off on your own? Here's a tutorial showing to make the bleaching process a piece of cake.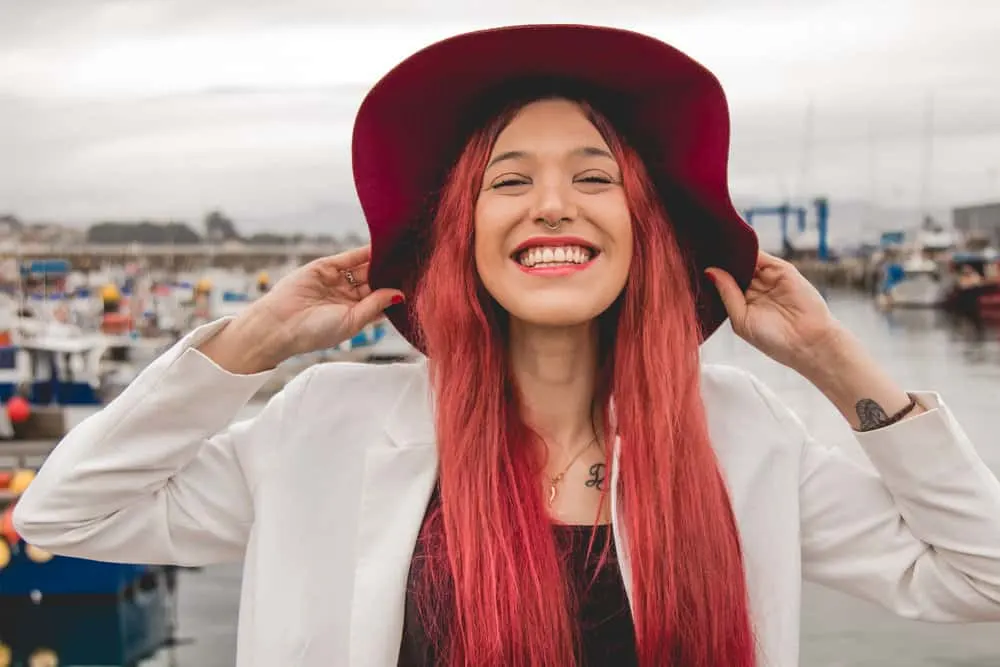 7. Rainbow Hologram Prism Hair
RAINBOW HOLOGRAM PRISM HAIR
This breathtaking look, also known as unicorn hair, is like nothing you've ever seen before. Rainbow hologram prism hair is an iridescent shade that pairs a light silvery base with subtle hints of pink, peach, blue, and lavender.
It's a more sophisticated and grow-up take on rainbow hair and uses understated pastel hues to create a hologram effect.
Because this look features a bunch of different colors, you'll have a wide selection of shades to choose from. That means you can tailor your hair to perfectly match your skin complexion and undertones.
This is one of the prettiest hair colors that we've ever come across, and we think you'll agree. Take a look at this helpful demo to learn more about bringing your rainbow hologram prism hair to life.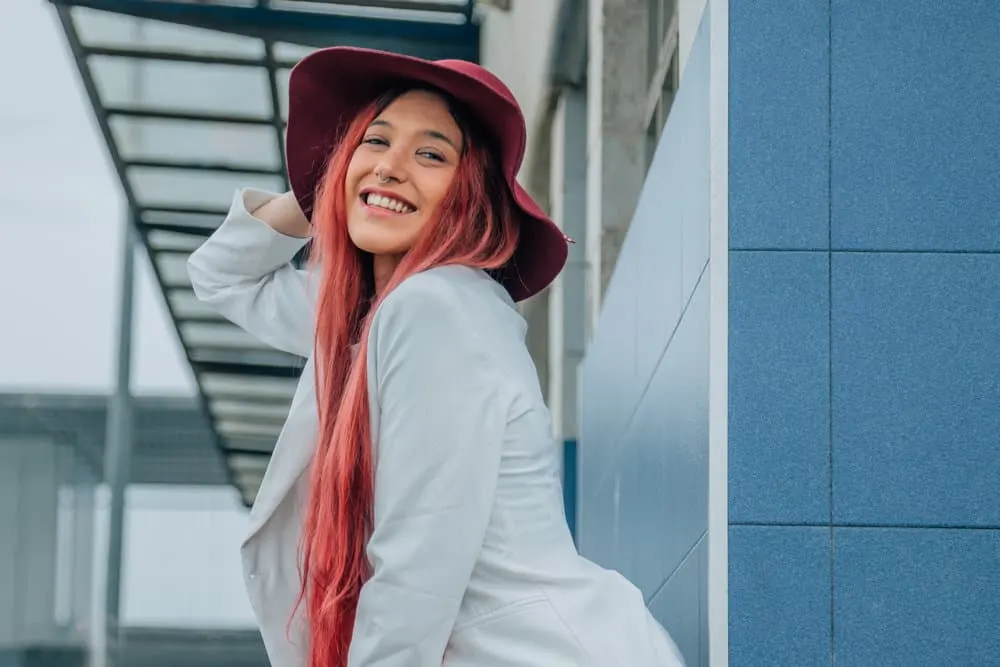 8. Neon Leopard Print
Lisa Frank Rainbow Leopard Print Buzz Cut Hair Color Tutorial
Looking for a look that's borderline wild and crazy? While animal print isn't the first thing most people think of when they think of dyed hair looks, it's clear to see that they're missing out.
Neon leopard print hair is one of the most exciting looks we've ever seen. It combines bold, vibrant colors with even more daring shapes and patterns. With so much going on, this look might be overwhelming to some.
But fortunately, the process is straightforward. First, apply your base color to your hair.
Next, it's time for the main event: painting on the leopard print spots. While it may look incredibly intricate, the application process is fairly straightforward. Simply use a dye application brush to paint a large, broken semi-circle.
Then, fill in the circle with a contrasting shade. Painting leopard spots onto your hair can be challenging, so we recommend enlisting the help of a friend or just following this simple tutorial.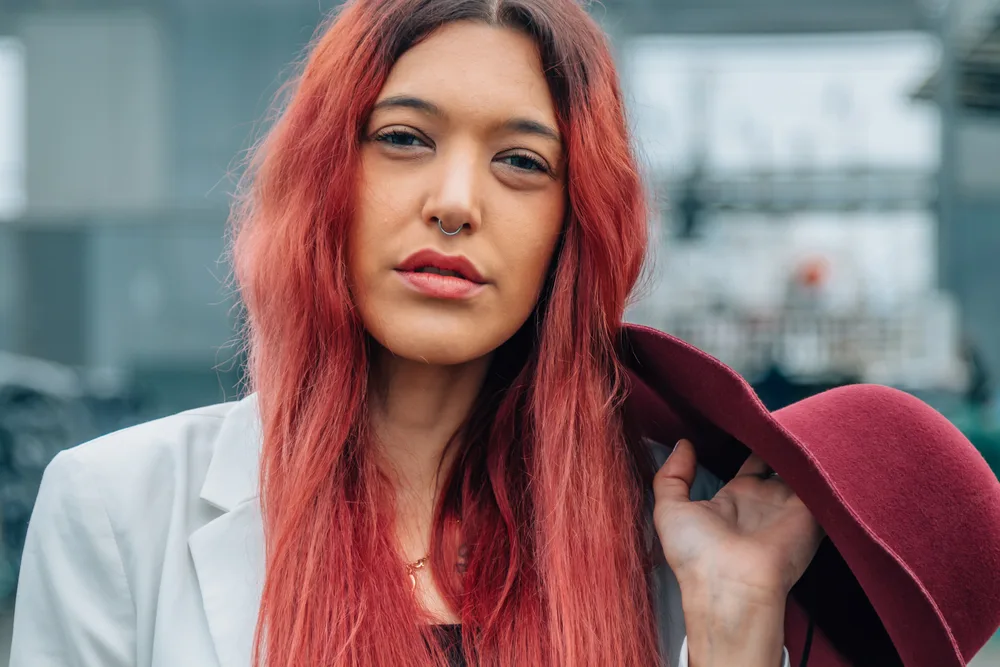 9. Pastel Opal Ends
How To: Opal Hair Tutorial! | by tashaleelyn
It doesn't get any more luxe than a hair color that's literally modeled after a precious stone. The opal hair trend is a soft and intricate take on rainbow hair involving a variety of complementary shades like pink, silver, blue, and purple.
But it's much more muted than rainbow hair. There isn't a harsh color gradient, and each shade delicately flows into the next. This look takes opal hair to the next level by keeping it toward the ends of your hair.
On top, you can rock whatever shade you like.
However, playing off the soft pastel tones in the opal ends will give the look more cohesion. Pastel opal ends are a look that manages to be both bold and incredibly understated.
It's also one of the more complex dyeing techniques, so you don't have to worry about looking like everyone else. Do you want to try dyeing your hair on your own? Check out this easy-to-understand tutorial.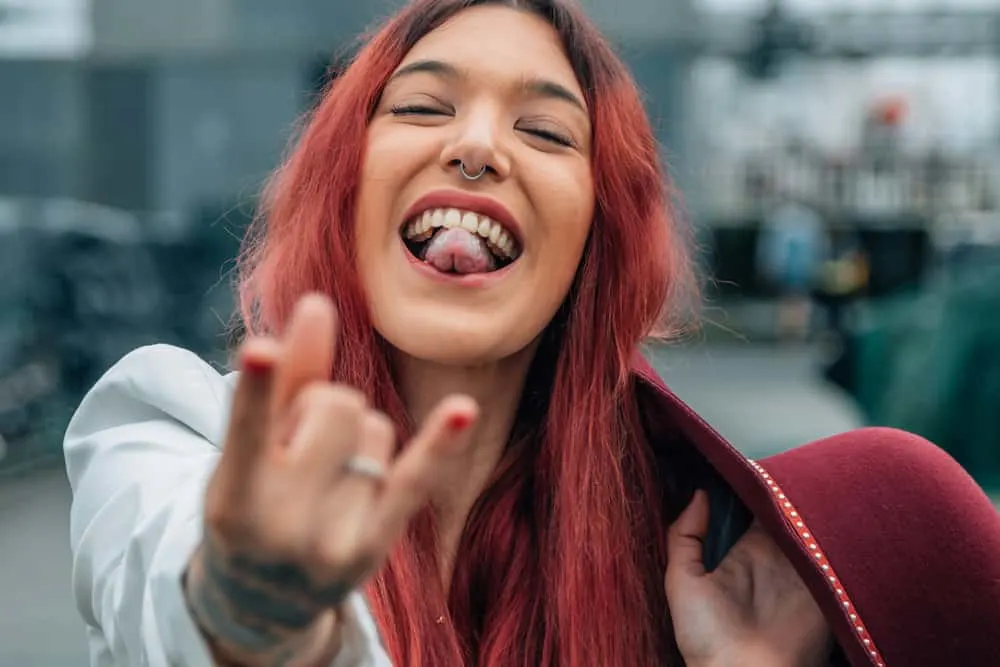 10. Cotton Candy Pink
Manic Panic Cotton Candy Pink hair tutorial
As you may have noticed, most e-girl looks involve bright or pastel shades as an accent color. But this look takes things to the next level by jumping in with both feet and dyeing your hair all over.
Cotton candy pink is an extremely light shade, so unless your hair is already platinum blonde, you'll probably have to bleach it beforehand. Additionally, pale pink shades like this one tend to look better on fair complexions.
That will help play up the cool pink and blue undertones in your skin.
It'll also give you an ethereal glow that lends itself to the e-girl aesthetic. If you have a dark or warmer skin tone, try amping up the color saturation and going with a more pigmented shade like hot pink or magenta.
They tend to be warmer and more flattering on skin that has a golden, red, or yellow base. But either way, this creator shows that getting cotton candy pink locks is as easy as 1, 2, or 3!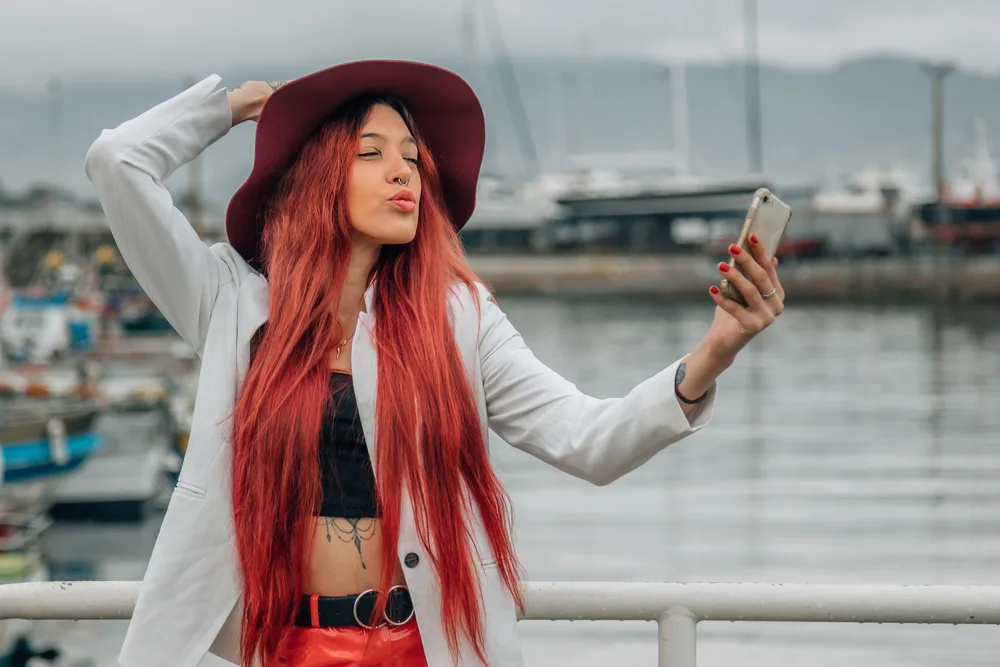 11. Watercolor Ombre
EASY WATER COLOR OMBRE HAIR | COTTON CANDY PASTEL HAIR
Just look at how absolutely stunning this watercolor ombre hair is. Watercolor ombre is similar to regular ombre but features a much softer color palette. And since one shade gradually transitions into the next, you won't develop any harsh or blunt lines.
What makes watercolor ombre unique is the dyeing process. Rather than painting the dye directly onto your hair, you'll mix the hair dye with hot water. Then, carefully lower your hair into the dye mixture.
The water will dilute the color a bit, so your hair comes out a light, almost pastel shade. Don't want to risk bleaching and dyeing your own hair? We get it.
Bleach and dye are harsh and can suck the life out of your strands. Luckily, you don't have to worry about damaging your natural locks. You can simply use a wig like this gifted stylist did!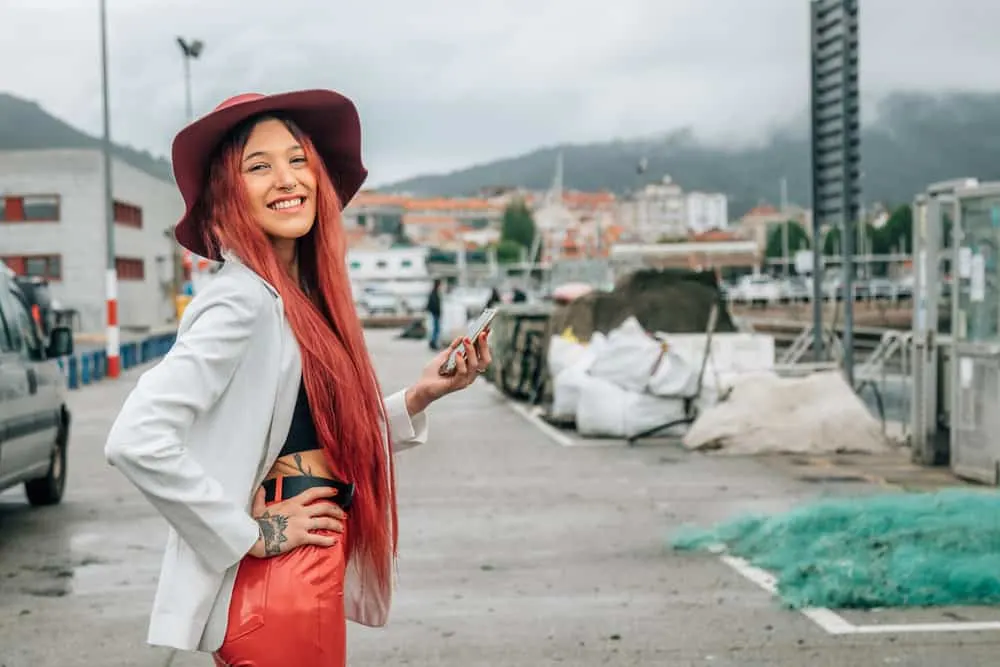 12. Galaxy Hair
You could say that our next look features a color combination that is out of this world. Galaxy hair is a unique style that incorporates all the different shades you'd see in a galaxy landscape into one look, including rich pink, purple, blue, and gray hues.
You can choose whatever base shade you prefer, but galaxy hair tends to look best with deep, dark shades like blue, black, and deep purple.
Galaxy hair is a rich and luxurious look. And since there are so many different colors involved, it can be pretty high maintenance.
But as the color fades, you can switch up the shades easily. Don't worry if things don't turn out perfectly on your first try. This tutorial contains all the tools you'll need to get your Galaxy hair just right.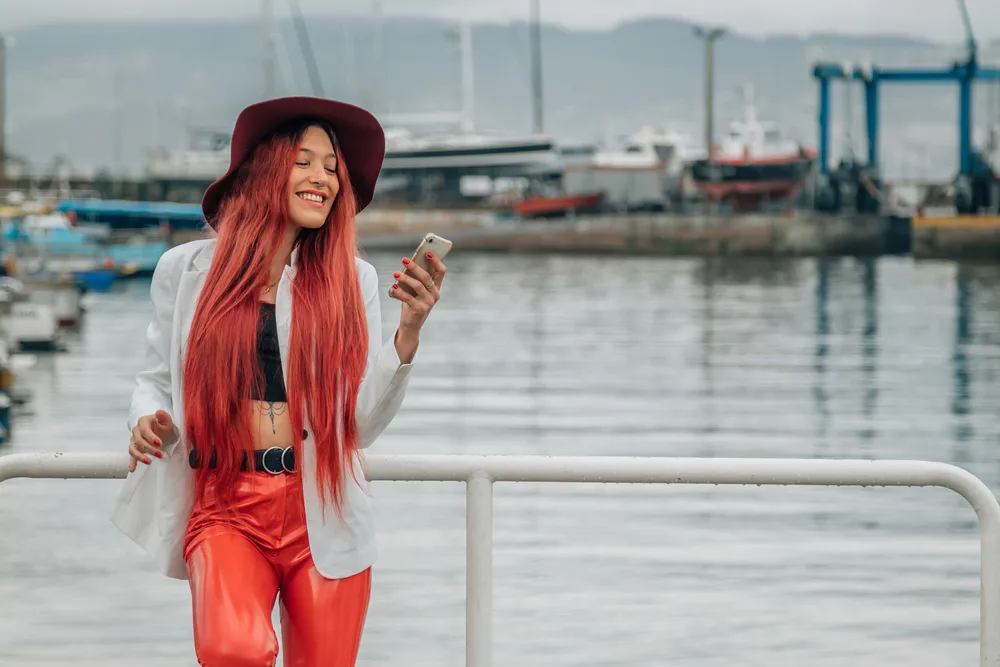 13. Pink Skunk Stripe
bleaching and dyeing my hair like an egirl in quarantine
Despite being named after a skunk, our next entry on the list is fresh and exciting. Adding a pink skunk stripe to your hair is a quick and easy way to overhaul your look.
Although the color is bright and head-turning, keeping it limited to just one section also gives it a more understated vibe. Adding a pink skunk stripe to your mane is a great way to embrace the e-girl aesthetic without feeling like you're trying too hard.
And it's surprisingly versatile!
In fact, there are a few different ways to wear your skunk stripe. You can pull it over to the side for a solid block of color or break it up slightly to create an asymmetrical explosion of color. As this creator shows, a pink skunk stripe is super easy to pull off, even if you don't have a ton of experience!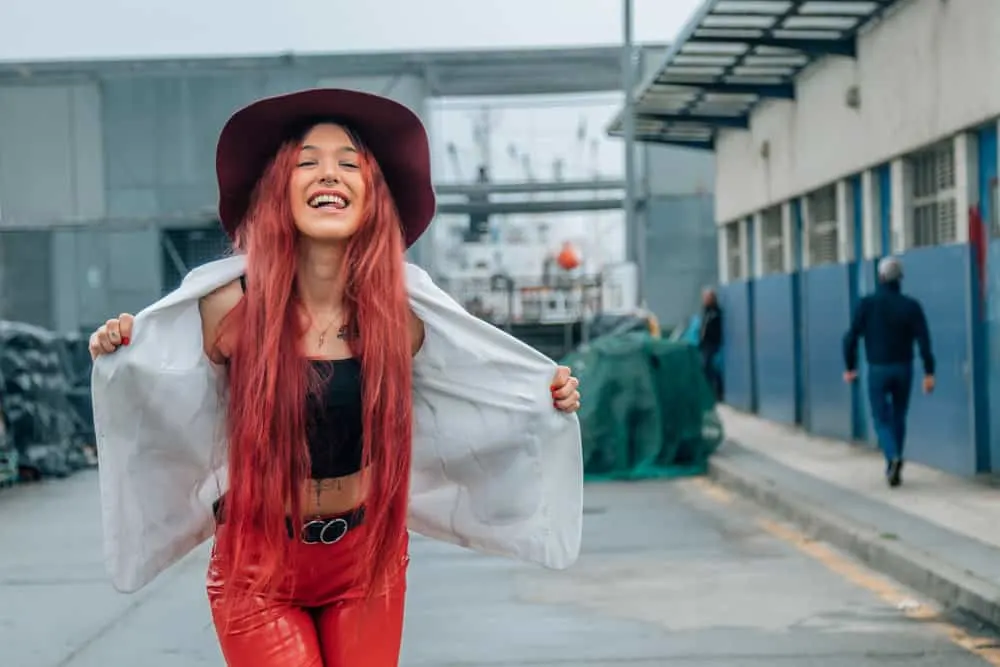 14. Bleached Underlayer
Bleaching the underlayer of my hair at home | Sorry Brad Mondo
Underlayer, or peekaboo hair, is all the rage right now, especially in the e-girl community. The look is simple and involves bleaching or dyeing the underside of your hair. The good news is that this look is relatively simple to get.
First, you'll have to divide your hair into an upper and lower section. Secure the top half, and apply your bleaching mixture to the lower section. After your time is up, rinse well with cool water.
Bleaching is a highly damaging process regardless of how safely you go about it. So after your lightening session, apply a nourishing hair mask to your strands. After that, your hair is ready to dry and style like normal!
Try throwing your locks into a chic updo or ponytail to show that bleached underlayer off. Do you consider yourself more of a visual learner? Feel free to check out this tutorial instead.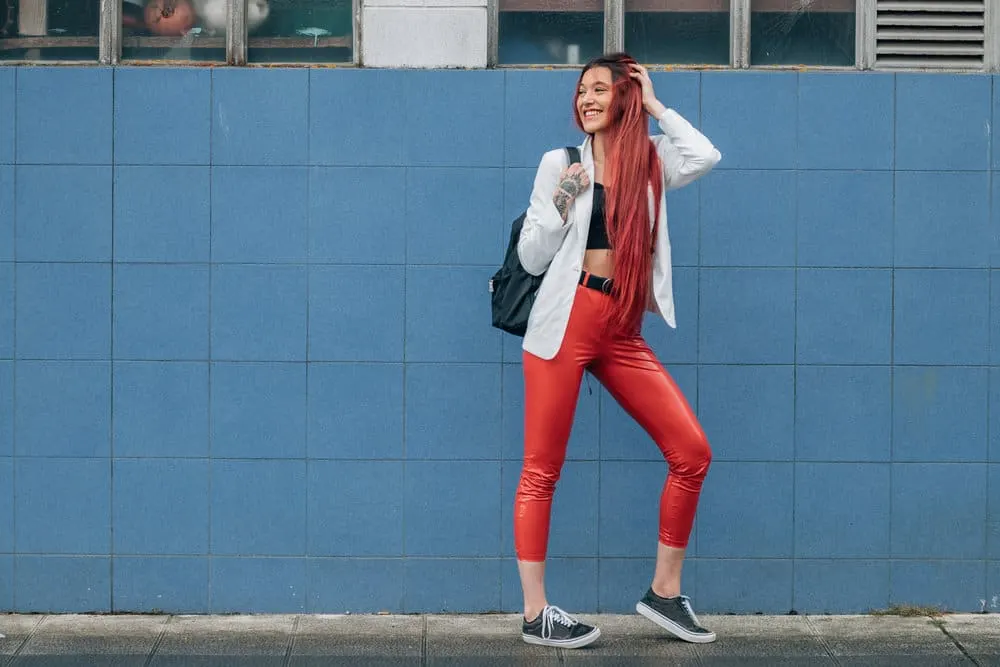 15. Pink and Purple Reverse Ombre
Splat Ombre Rain - How-To
Fans of bright, highly pigmented colors might want to pay attention because our next look is for you! Pink and purple reverse ombre is a bold look that incorporates two of the top e-girl hair colors in one gorgeous style.
Unlike traditional ombre, this colorful look is lighter on top and gradually gets darker as you move toward the ends. To start, dye the top half of your hair neon pink.
Then, apply a darker purple to the ends of your hair. Make sure you overlap the colors so there isn't a harsh line of demarcation between the two shades.
After waiting the recommended time, rinse the excess dye from your strands with cool water. And that's all there is to it! You can find out more by checking out this convenient video demo.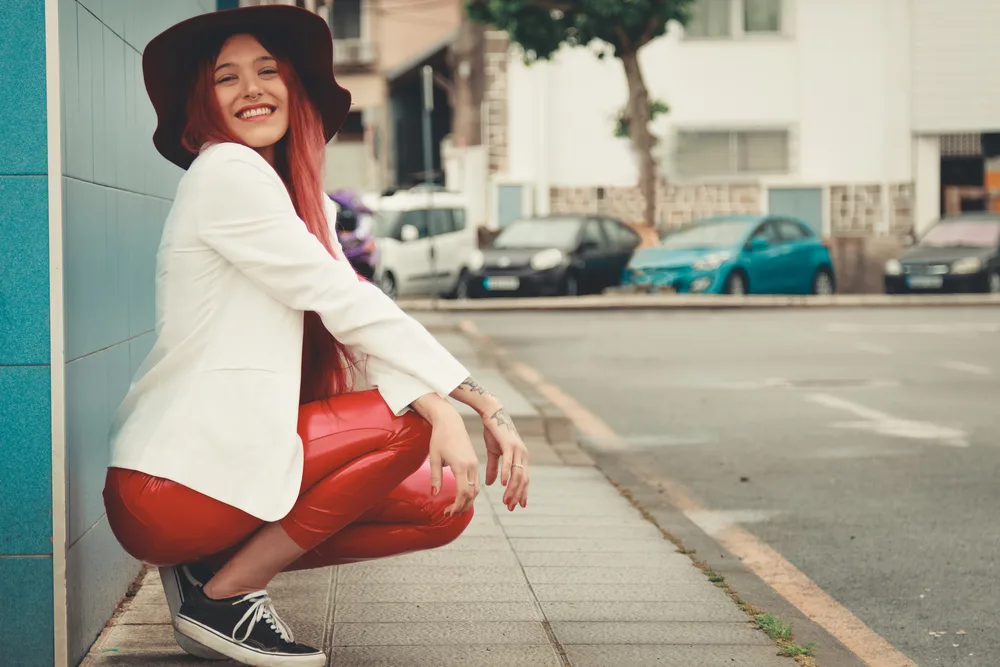 16. Three-Tone Hair
Do you wish that split-dyed hair had more color? Get ready to fall in love because our next look proves that three isn't always a crowd! Three-tone hair is all about color blocking. So first, use a comb to section off your bangs.
Then, split the section straight down the middle to create three distinct portions.
Once you do that, the only thing left to do is dye each section in a contrasting or complementary shade. You can choose whatever color you prefer, but we recommend dyeing the frontmost sections a lighter shade.
That better fits into the e-girl aesthetic and helps ensure that your bangs perfectly frame your face. You may have to bleach your hair beforehand, depending on which shades you choose, so make sure you only attempt this look if your hair is strong enough to handle it.
You can learn more about creating this three-toned look by clicking here.
There are numerous e-girl dyed hair looks, with more being invented every day. Furthermore, each of these looks can be customized with different colors and dyeing techniques, so feel free to go crazy.
After all, creative expression and individuality are two of the main hallmarks of the e-girl aesthetic. That said, we hope one of the hairstyles we've covered today helps you elevate your hair from boring and bland to trendy and fashion-forward!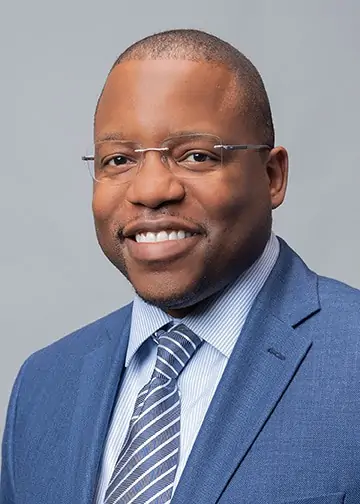 Kenneth Byrd holds a BS in Accounting and Management Information Systems and an MBA from the University of Alabama at Birmingham. With over 15 years of experience, Kenneth has been dedicated to hair care since 2008, when he co-founded Curl Centric® and Natural Hair Box alongside his wife. As a team, they promote healthy hair care practices through their comprehensive platform, Curl Centric. Curl Centric is a website operated by a husband and wife team that encourages healthy hair care. At Curl Centric, we aim to help our readers take control of their hair care journey and make good decisions about products, hairstyles, and maintenance techniques. We also have strict editorial integrity; here's an explanation of our editorial guidelines and how we make money.