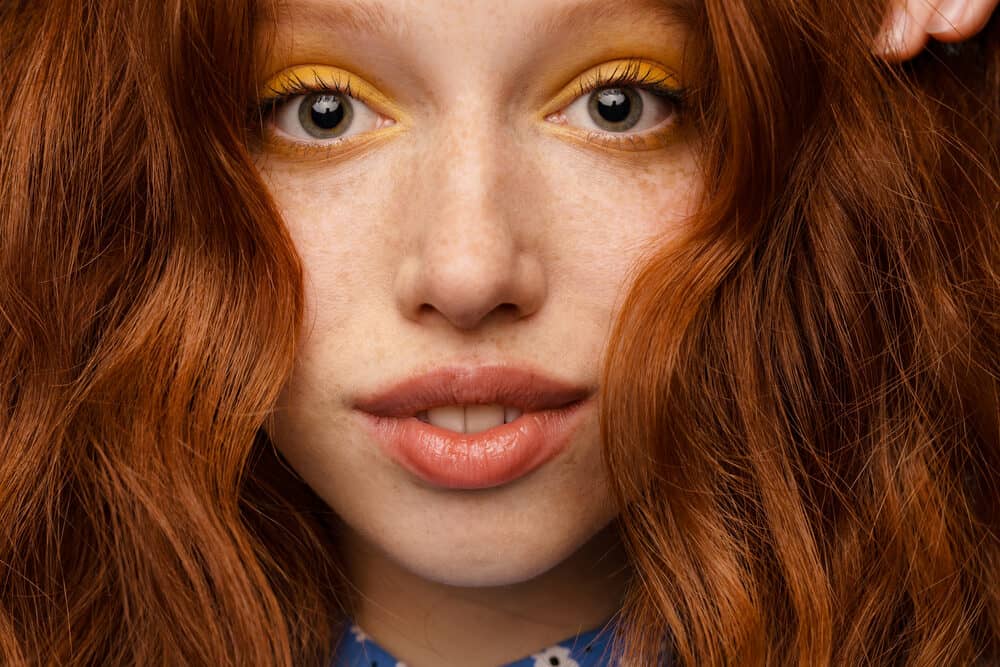 Thinking about going orange? It's a bold hair color choice that can make a substantial impression on anyone who sees it. But not every head of orange hair looks even and vibrant.
If you want your hair color transformation to go off without a hitch, you need a quality orange hair dye, and that's where we can help. In this article, we'll share with you the top 3 best orange hair dyes you can get anywhere.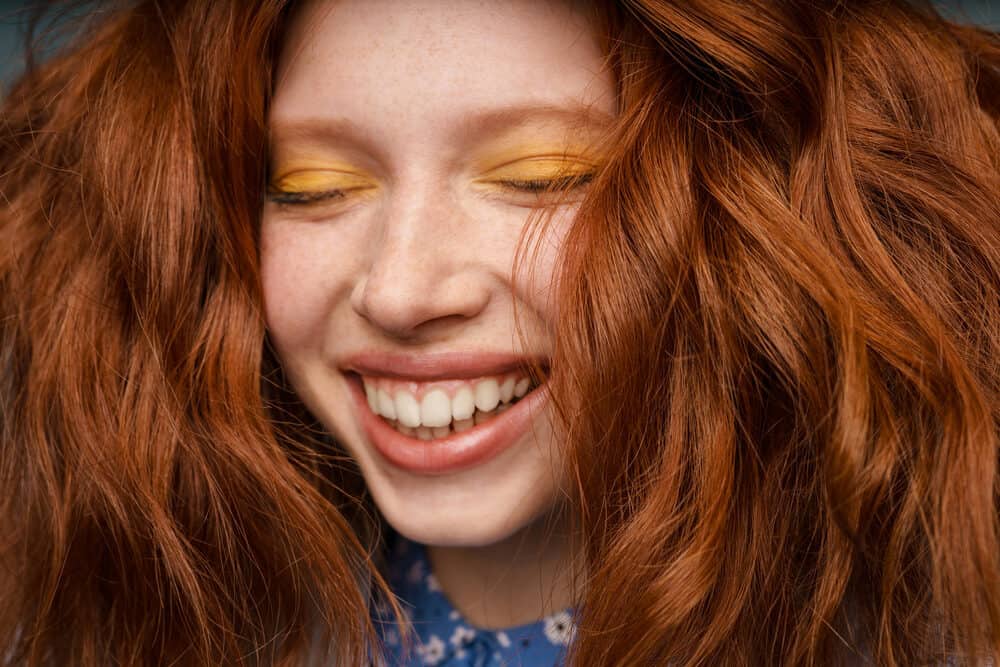 Top 3 Best Orange Hair Dyes
If you're in a hurry or simply want our list of the top 3 best orange hair dyes, we've compiled our favorite orange dyes below:
We go over why we like each of these hair dyes in further detail throughout the next section.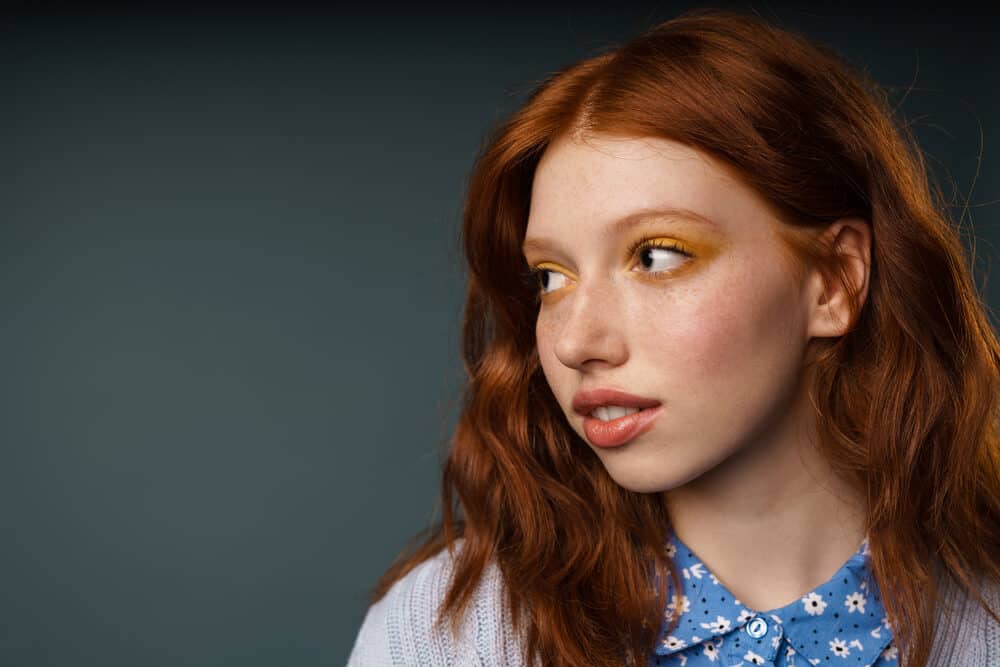 1. Arctic Fox Sunset Orange Semi-Permanent Hair Dye – Best True Orange Semi-Permanent Hair Color
Arctic Fox is a well-known hair dye brand that people everywhere are raving about. And there's no wonder why – their dyes are known to make a real impact and elicit compliments galore.
This dye is semi-permanent, which means that the dye does not deeply penetrate the hair shaft. Instead, it sits on the outside and stains the hair cuticle. So, it will not last as long as permanent hair dye would.
What Arctic Fox Sunset Orange Looks Like
This semi-permanent dye, in sunset orange, can give you the orange hair you've been dreaming about. This shade of orange is incredibly vibrant, so it's not for anyone who wants a more subtle, gingery orange.
It's so deeply orange that some may mistake it for red, depending on your hair's base shade and undertones.
If your hair is light brown, you can expect a burnt orange result after coloring. It'll be vibrant but still wearable.
On medium blonde hair, you'll end up with a reddish-orange. And on platinum blonde hair, it'll look like a bright, true orange – the orange hue that you see on the packaging.
The Formula
This cream dye is formulated without ammonia, peroxide, or other ingredients that could negatively impact your hair's health.
Instead, it contains hair-nourishing ingredients, including conditioners, emollients, and more. After using the dye, your hair will feel better than it did before.
In addition, the formula is vegan and cruelty-free and works in as little as a half-hour.
How Long It Lasts
According to the manufacturer, the dye lasts anywhere from 2 to 8 weeks. You can expect it to last a couple of weeks to a month on virgin hair.
It lasts a bit longer on pre-lightened hair – about a month or two. The amount of time the dye will last depends on how often you wash and heat-style your hair, as well as how much time you spend in the sun.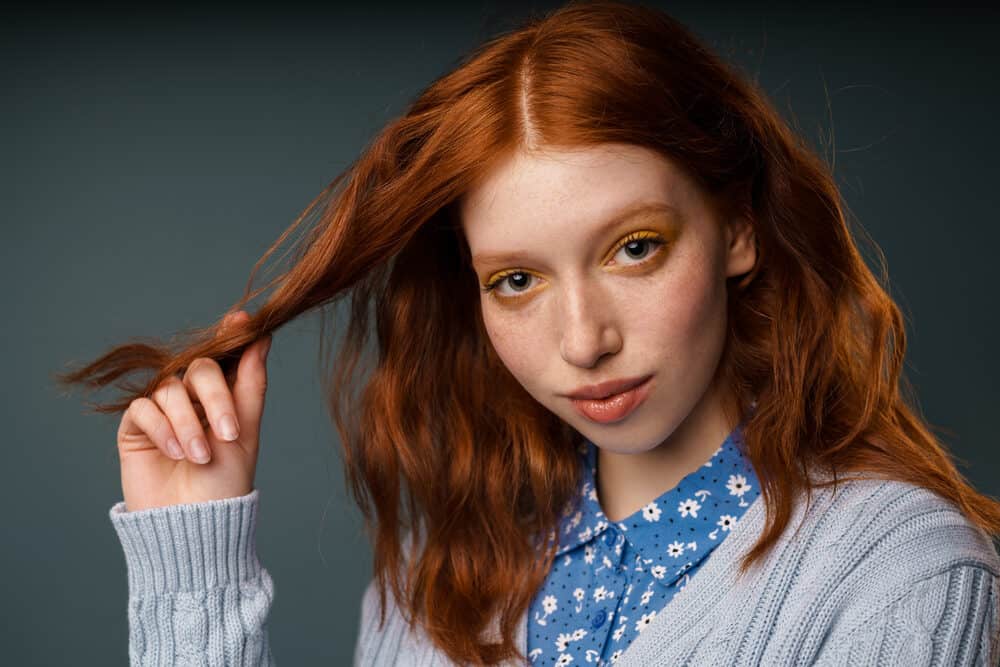 Usage Instructions for Arctic Fox Dyes
Here are the steps you need to follow to use Arctic Fox dye:
Wash and dry your hair first. You'll need a clean slate for the dye to adhere to your hair.
Apply a barrier cream along your hairline and at the tops of your ears.
Apply the color to your dry hair, starting at the roots and then moving to the ends. Thoroughly saturate your hair.
Put on a plastic cap and allow the dye to process for at least a half-hour.
Rinse thoroughly and move on with your styling routine.
Pros and Cons of Arctic Fox Sunset Orange Semi-Permanent Hair Dye
Now that you've gotten the full rundown on this dye, let's get into some of the most pertinent pros and cons. Going over these will give you the information you need to determine if this is the right dye for you.
Pros
The dye doesn't contain ingredients known to harm the hair, including peroxide and ammonia.
The dye has a fantastic color payoff and can last up to two months.
You get results in as little as a half-hour.
The formula is vegan.
The color is so vibrant that it can show up on dark virgin hair.
Cons
The ingredient list includes the term "fragrance." The ingredients that make up the fragrance are unknown.
The formula contains both methylisothiazolinone and methylchloroisothiazolinone. Both of these are known to be toxic at certain concentrations. They may also cause allergic reactions. You're unlikely to experience adverse effects, as these ingredients are used in very low concentrations.
Customer Reviews for Arctic Fox Dyes
With over 60,000 ratings online, the Arctic Fox dye has earned a very strong reputation. More than 70% of customers rated the product a full 5 out of 5 stars.
Dissatisfied customers state that the dye gets all over the place and that the shade they chose wasn't wearable. As you can see, most customers who try the product love it.
Satisfied customers emphatically state that this is the best semi-permanent dye they've ever used. They also say that the dye lasts and lasts.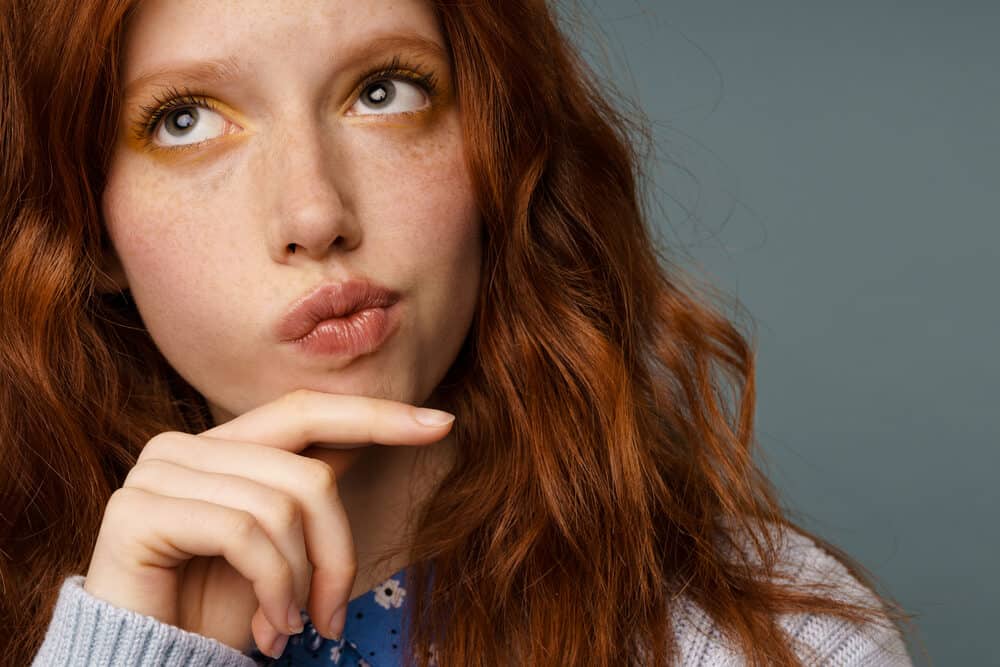 2. Punky Flame Semi-Permanent Conditioning Hair Color – Runner Up for Best Orange Semi-Permanent Dye
Punky Colour is growing in popularity due to its extraordinary color payoff. This semi-permanent dye in the shade "Flame" is easy to use, vegan, and sure to give you the orangey tresses you've always wanted.
This semi-permanent dye will fade gradually with every wash.
What Punky Flame Looks Like
This is somewhat of a muted orange that will be much more wearable than many other orange shades. You may liken this orange to the inside of a papaya.
It's vibrant but not so eye-catching that it makes you stick out like a sore thumb. So, if you're someone who likes to follow fashion color trends and dazzle without overdoing it, this shade is a great option.
But be careful – if your hair is naturally dark, you may not notice any color change. For light brown hair, the result will be subtle orange highlights.
To get a visible color change, you'll need to pre-lighten your hair to at least a medium blonde; at that level, you'll get a light ginger result. For a vibrant result that looks like the color on the packaging, you'll have to bleach your hair to platinum blonde first.
The Formula
This dye was created with the health of your hair and scalp at the forefront. That's why it doesn't contain harsh chemicals known to eat away at your hair cuticles.
Instead, it contains wholesome ingredients like cetyl alcohol (fatty alcohol that conditions hair) and glycerin (to draw moisture into your hair).
After using the dye, your hair will feel silky and healthy.
Even though the dye won't harm your hair, the risk of an allergic reaction still stands. After all, the dye does have an undisclosed fragrance and contains both methylchloroisothiazolinone and methylisothiazolinone.
Luckily, all of these ingredients are listed near the end of the ingredient list, which means they are used in very small concentrations.
How Long It Lasts
According to the manufacturer, the dye will last between 5 and 40 washes. How long it will last for you will depend on how porous your hair is, whether you follow the proper application instructions and whether it was applied to bleached hair or virgin hair.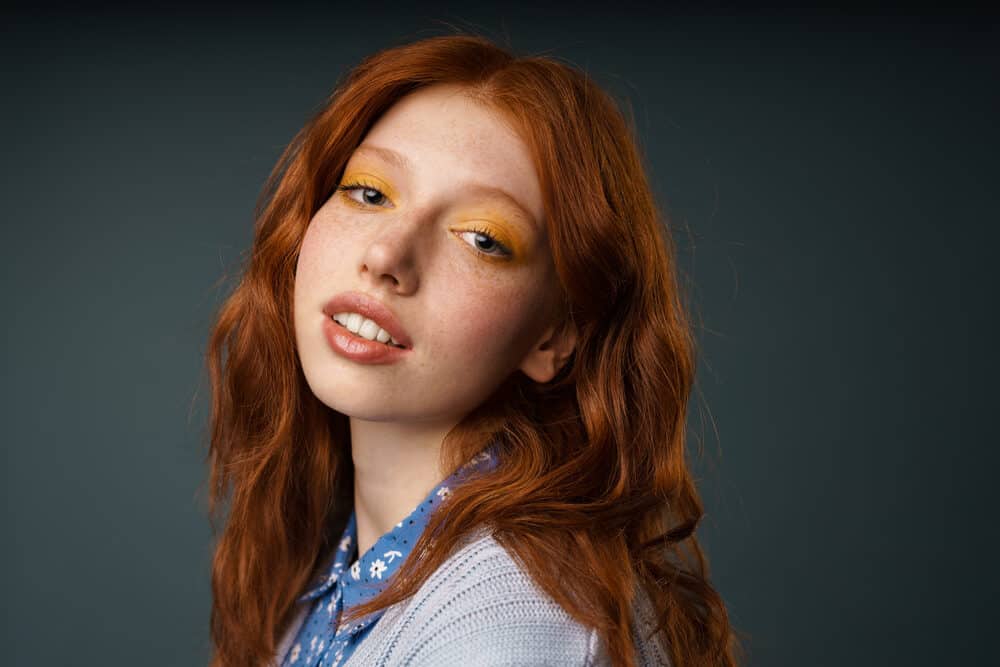 Usage Instructions for Punky Colour
Here's how to use the dye to get the best results:
Begin by shampooing and air drying your hair. Applying this dye to dirty hair won't yield vibrant, even results.
Protect your hairline and ears with Vaseline or any other barrier cream.
Apply the dye to your hair liberally, being careful not to miss any spots.
Comb the dye through for even saturation.
Allow the dye to process for 15 to 30 minutes. Leave it on for closer to 30 minutes for maximum color payoff.
Rinse the color from your hair and get on with your regular hair care routine.
Pros and Cons of Punky Colour Semi-Permanent Dye
Now we'd like to move on to the pros and cons of this dye. They will illuminate the good and the bad, so you can make the best possible choice for yourself and your hair. Let's get into them below:
Pros
The color payoff is vibrant and can last for quite a few washes in some cases. This means you won't necessarily have to color your hair every couple of weeks. You'll likely get a huge break in-between coloring sessions.
The dye conditions as it colors, so you can expect that your hair will feel silky and supple after you've rinsed out the color.
It only takes 30 minutes to color your hair with this dye.
The dye is free of ammonia and PPD and doesn't penetrate your hair cuticles, so there'll be no damage to your hair.
Cons
The dye's longevity range is not very targeted. For some, it only lasts 5 washes, while it may last 40 washes for others. This makes some doubt the staying power of the dye.
The formula does contain an artificial fragrance, methylchloroisothiazolinone, and methylisothiazolinone. These may deter people from trying it out.
Customer Reviews
With over 20,000 ratings on multiple websites, Punky Colour has earned a strong reputation. The vast majority of people (~60%) rated the dye a perfect 5 out of 5 stars.
Although that doesn't mean that there weren't people who were disenchanted with the product. Dissatisfied customers stated that the dye runs and gets all over everything.
They also note that it washes out way too quickly, acting more like a temporary hair dye than a semi-permanent one. Complaints like these are the minority, though, as most people love the dye.
They state that the color results are vibrant and last longer than they expected. In addition, many are happy with the fact that the product is easy to use.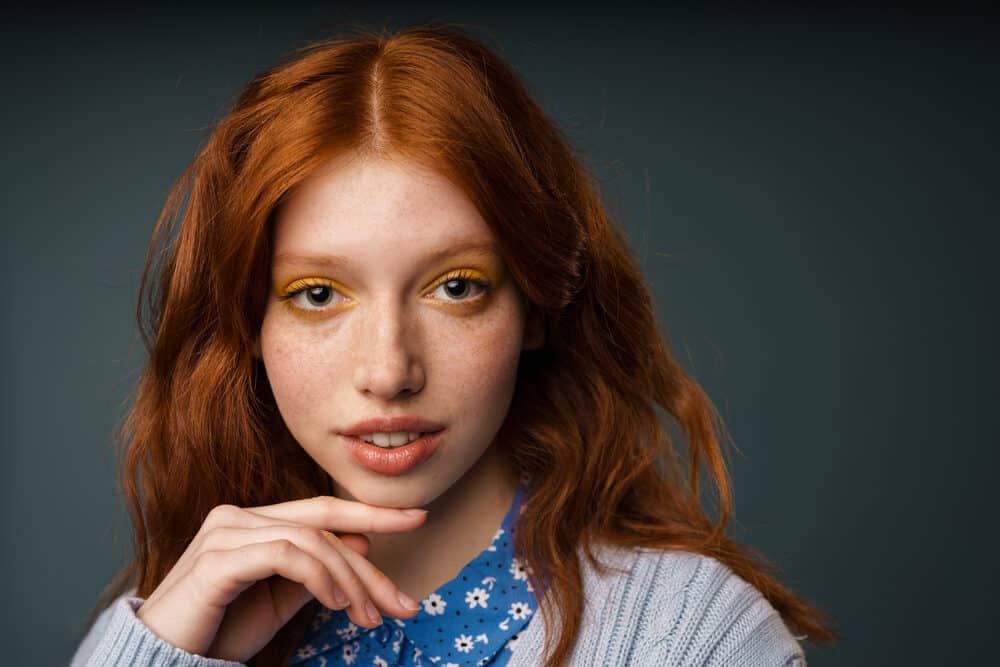 3. Clairol Textures and Tones Flaming Desire – Best Orange Permanent Dye
Clairol Textures and Tones is a hair color line that caters specifically to black women with textured hair. They have manufactured a complete line of hair dyes in wearable shades that'll make you the center of attention.
This dye is permanent and ammonia-free, meaning that the color will last indefinitely. But as your natural hair grows out, you'll need to color your roots to keep the color uniform.
This box dye comes with everything you need to color your hair at home, including:
Hair color
Developing lotion
After-color Conditioner
Gloves
Instructions
The shade that we'll be looking into is called "Flaming Desire."
What Clairol Textures and Tones Flaming Desire Looks Like
This dye shade is a pigmented gingery orange. Under low lighting, the dye may come off as red, but it has distinct orange tones that will show up vibrantly in normal lighting or the sun.
According to the color swatch, you can expect a dark burnt orange result if your hair is black.
The result will be closer to a light auburn on medium brown hair and if you apply the color to light brown hair, the result will look much more fiery, with notes of red.
Keep this in mind so that you can adjust your expectations accordingly.
The Formula
Because the brand is targeted toward black women who tend to have dry hair, moisture is the name of the game when it comes to this formula.
This dye is formulated without ammonia so that it can alter the color of your hair without leaving it parched and damaged. It also contains jojoba oil and 5 botanical extracts, which moisturize and nourish your hair as you color.
Not only that, but it also contains conditioners to soften and smooth your hair during the coloring process. You can use this dye whether your hair is natural, permed, colored, or even relaxed.
The formula is meant to be that gentle.
Note: After dyeing your hair with this color, you may notice it is more prone to dryness. The act of opening up your hair cuticles is damaging, even when ammonia isn't in the dye formula. That's why you should still keep an eye on your hair following a dye session.
How Long It Lasts
This dye lasts indefinitely, though it will fade partially at some point. However, you can expect to be stuck with your color result until you recolor it or fade it purposely using color removers or other means.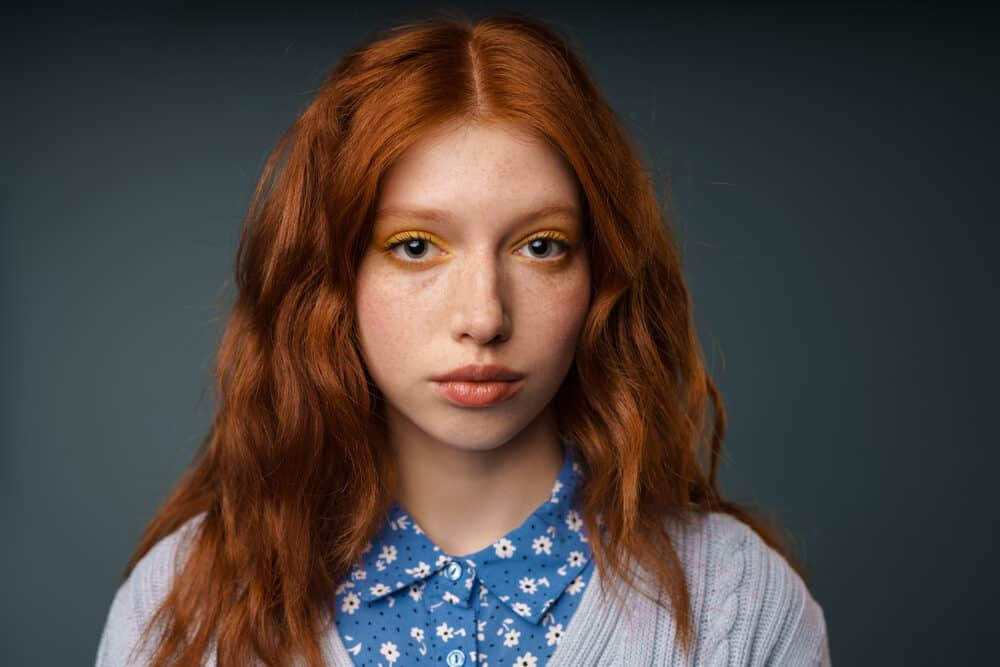 Usage Instructions for Textures and Tones Dye
Using Textures and Tones can be a bit complicated. So, here's the short version of what you need to do to color your hair with this box dye:
For touchups:
With gloved hands, empty the hair color into the developer bottle and mix the two by shaking vigorously.
Apply the color onto your roots using small sections. Try not to get the color on your skin.
Leave the mixture to process. If your hair is relaxed, leave the color on for about 15 minutes. If your hair has not been relaxed, leave it on for about 25 minutes.
Rinse your hair briefly with warm water, and then work the dye into a lather. Then continue to rinse until all of the dye is gone. The water should be clear.
*For all-over color, you'll go through the same mixing, rinsing, and conditioning instructions as outlined above. The only difference is in how you apply the color; do so using the following instructions:
Begin applying the color about a half-inch away from your scalp in super-thin sections. Spread the color out through the ends.
Go back 15 minutes later and apply the color to the rest of your roots (close to the scalp area).
Leave the dye to work until the color result is even.
Pros and Cons of Textures and Tones Flaming Desire
Like all other dyes, Textures and Tones comes with both pros and cons. We'll get into them in the section below.
Pros
The dye will show up on even the darkest hair. Though, you shouldn't expect the lightest orange result if your natural hair is dark.
The formula is free of ammonia, making it a bit more gentle on the hair than standard ammonia-containing dyes.
The color stays vibrant for a long time.
The scent of the dye is somewhat pleasant, which can't be said for most permanent dyes.
Cons
The instructions included in this box dye are not the easiest to understand. And if you color your hair without fully understanding the instructions, you may not end up with the results you want.
The dye could leave your hair extremely dry. The chances are highest if your hair is already dyed or relaxed and you're going blonde. But even if you're not going super light, you could end up with dry, crunchy hair that needs heavy conditioning to remedy.
The dye contains many ingredients, the majority of which may be impossible to pronounce. But the most notable ones that can harm your hair or body include artificial fragrances, methylchloroisothiazolinone, methylisothiazolinone, and more.
Customer Reviews
With more than 3,000 customer reviews on various websites, this dye has received impressive ratings. The most satisfied customers state that the color result was outstanding, vibrant, and long-lasting.
Unsatisfied customers say that the dye irritated their scalp or didn't give them the results they desired. We must stress, though, that negative reviews on this dye are few and far between.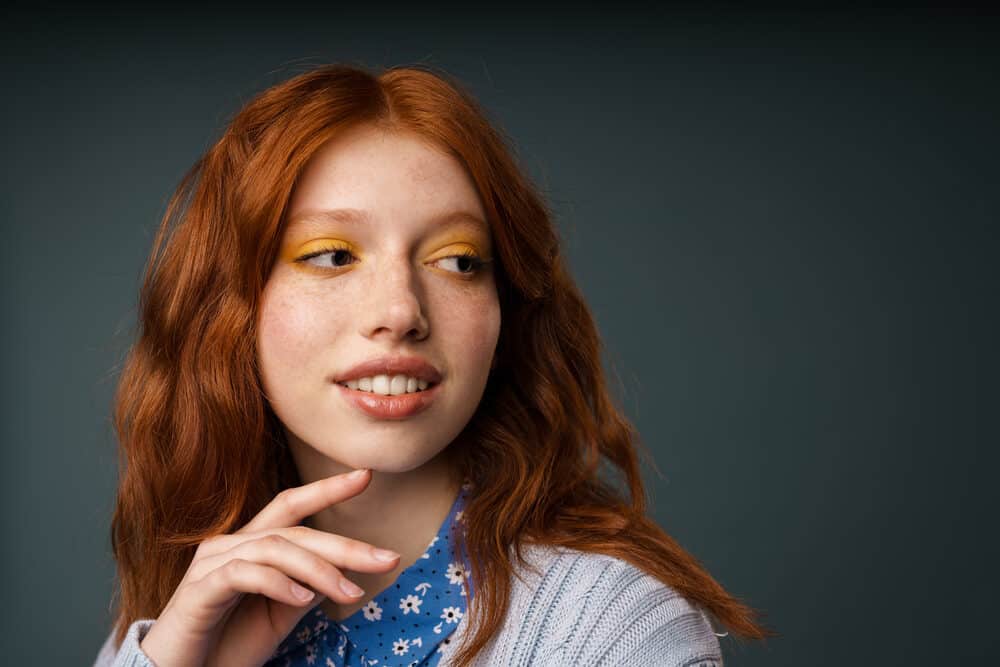 We hope that one of the three products listed in this article is what you need to give you the orange hair transformation you've been yearning for. We wish you the best!