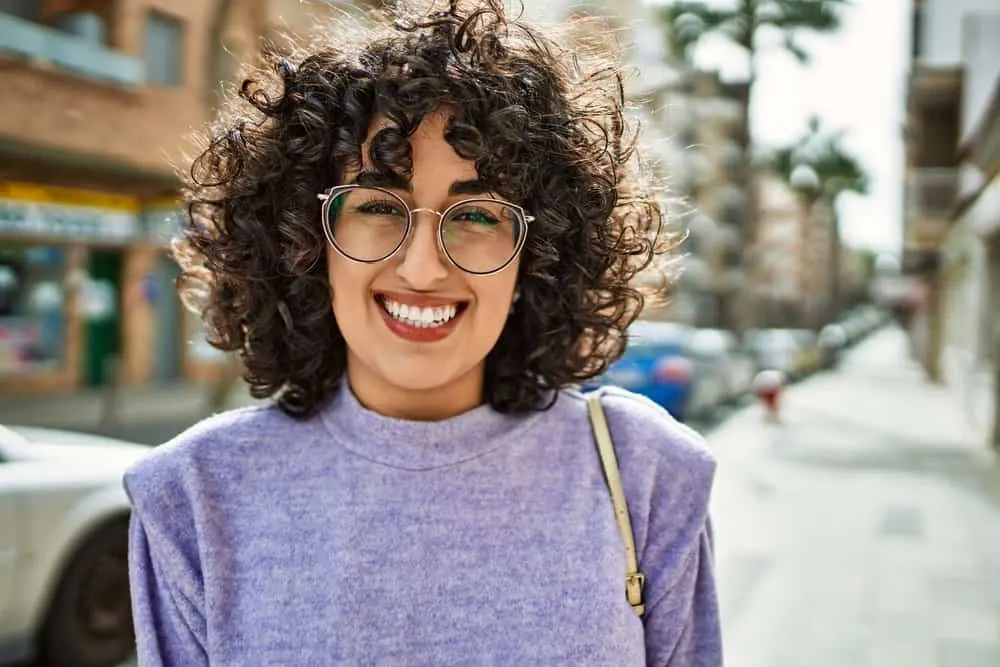 Nothing's worse than spending hours on your hair only to find out that flyaways and frizz have taken over your locks.
Wondering how you can take charge of those unruly strands?
Well, keep on reading because we've got the answer to that and so much more! Today, we'll give you a few pointers on how to get rid of flyaways. We'll also share some of our favorite flyaway-busting products, so make sure you stick around until the end!
What Causes Flyaway Hair?
Flyaways are those little, wispy strands of hair that stick up and away from the rest of your hair. They seem to defy gravity and are noticeable because they're much shorter than the rest of your hair.
There are two major sources of flyaways.
The first is when your hair breaks off partway down the strand. The broken strand doesn't weigh much as a full-length strand of hair. And as a result, they defy gravity and stick straight out.
The second most common source of flyaways is new hair growth. Newer strands haven't had enough time to catch up to the rest of your hair.
Here's How to Get Rid of Flyaways
Now that you know what flyaways are, it's time to learn how to eliminate them. We're happy to tell you that there are a variety of different ways you can go about it. We'll break down some of our favorite methods below.
Deep Condition Your Hair
In many cases, flyaways are caused by breakage. And when it comes to fighting and preventing damage, deep conditioners are unmatched.
Deep conditioners keep your strands strong and resilient, so they're able to grow out. They are packed with nourishing ingredients that smooth, strengthen, and repair damaged hair.
As a bonus, the deep conditioner will help weigh down your hair slightly. That'll lessen your flyaways and help them blend in with the rest of your strands.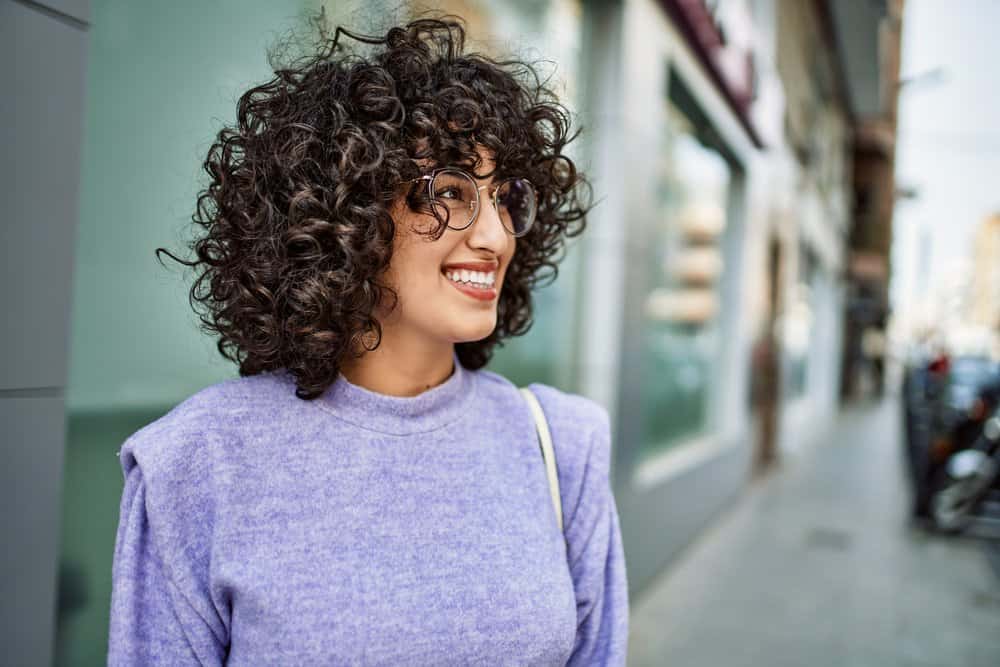 Get a Haircut
Flyaways are usually a sign of breakage, split ends, or heat and chemical damage. No one wants to hang onto unhealthy strands, so it might be time to schedule that brand-new haircut you've been wanting.
Taking a few inches off helps you eliminate some of the damage.
In addition to making your hair look better, a haircut can be a preventative measure. That's because the healthier your hair is, the less likely you are to develop flyaways in the future.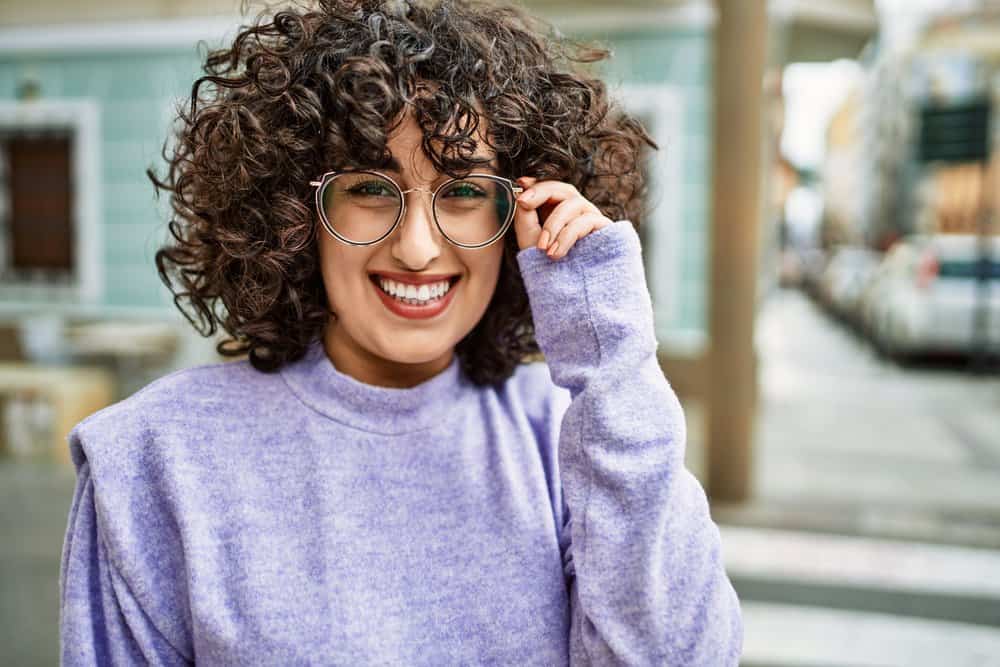 Smooth on Some Serum
One of the quickest ways to tame flyaways is to smooth on a little anti-frizz serum. Anti-frizz serums are thick and help your strands cling together. Just be careful with how often you use them.
Many anti-frizz serums contain buildup-causing silicones that regular shampoo isn't able to cut through. So if you use anti-frizz serums regularly, add a monthly clarifying treatment into your routine.
Rub a Few Dryer Sheets on Your Hair
Although static electricity doesn't cause flyaways, it can make them more noticeable. Luckily, there's an easy fix you probably already have lying around!
Dryer sheets contain softening agents that prevent and reverse static cling.
Most dryer sheet brands are scented, so they'll leave your strands smelling fresh all day long. Don't like the idea of using laundry products on your hair?
You can use these super convenient anti-frizz sheets instead!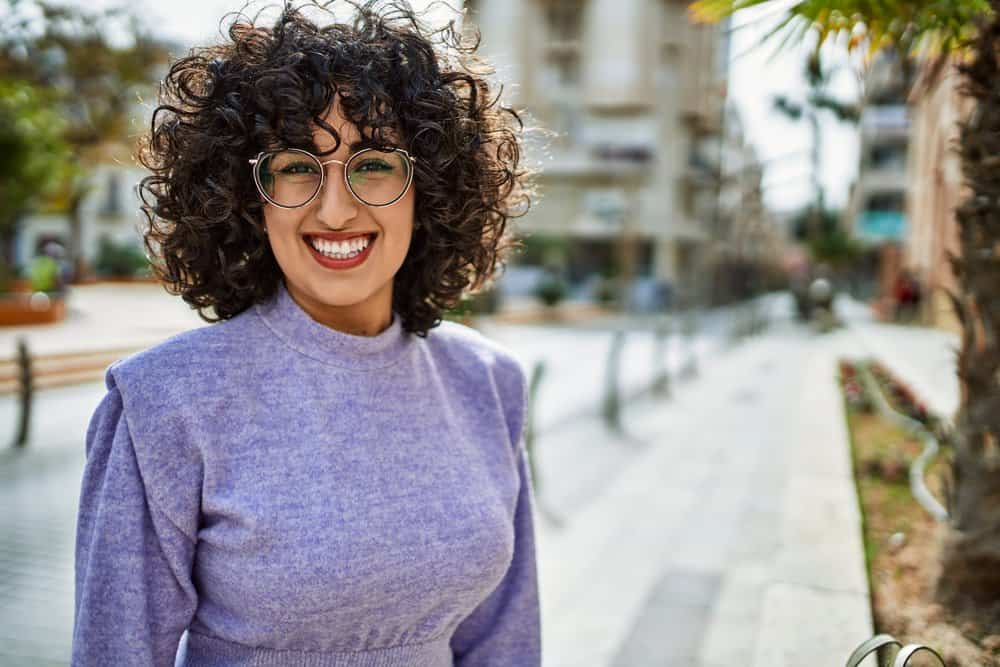 Cut Down on the Heat Styling
No matter how carefully you go about using them, hot tools, like flat irons and blow dryers, suck the life out of your strands. They make your hair more fragile and increase damage.
If you can't avoid heat entirely, focus on damage prevention.
Don't use hot tools more than two or three times a week, and always start by applying a heat protectant. You should also use a high-quality hot tool and keep the temperature low so you don't expose your strands to excessive heat.
Should I Cut Off Flyaway Hairs?
We get it – flyaways are annoying and can ruin an otherwise flawless hairstyle. But while you might be tempted to trim them, doing so won't help in the long run.
Flyaways are essentially super short strands of hair. When you cut them shorter, they'll temporarily blend into the rest of your hair. But as soon as your hair grows out a bit, your flyaways will return.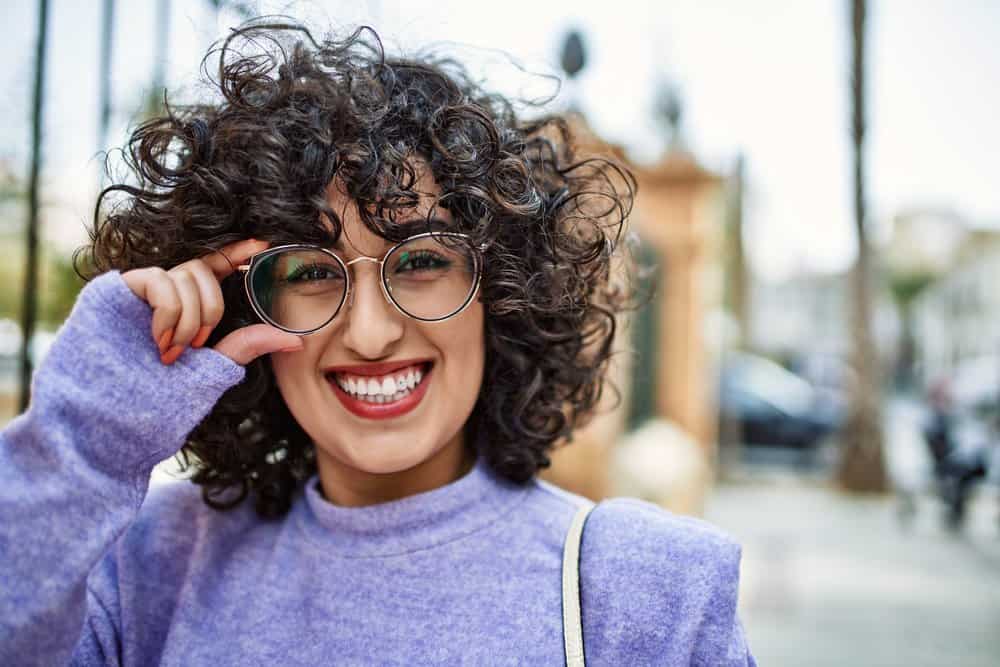 Do Flyaways Grow Out?
As your flyaways grow longer, the weight of the strand will weigh them down. Then, they'll fall straight down like the rest of your hair. The most important thing is to reduce the amount of heat, chemical, and styling damage you expose your hair to.
Otherwise, new strands will continually get broken. That will put you in a perpetual cycle of fixing your flyaways and creating new ones.
What Is the Difference Between Flyaways and Frizz?
Even though frizz and flyaways look similar, they are two different things. Flyaways occur when your strands lack weight and substance. They're essentially so light that they fly upwards.
Flyaways are almost exclusively short pieces of hair. Alternatively, frizzy strands are usually the same length as the rest of your hair. Frizz is typically due to damage, genetics, or humidity.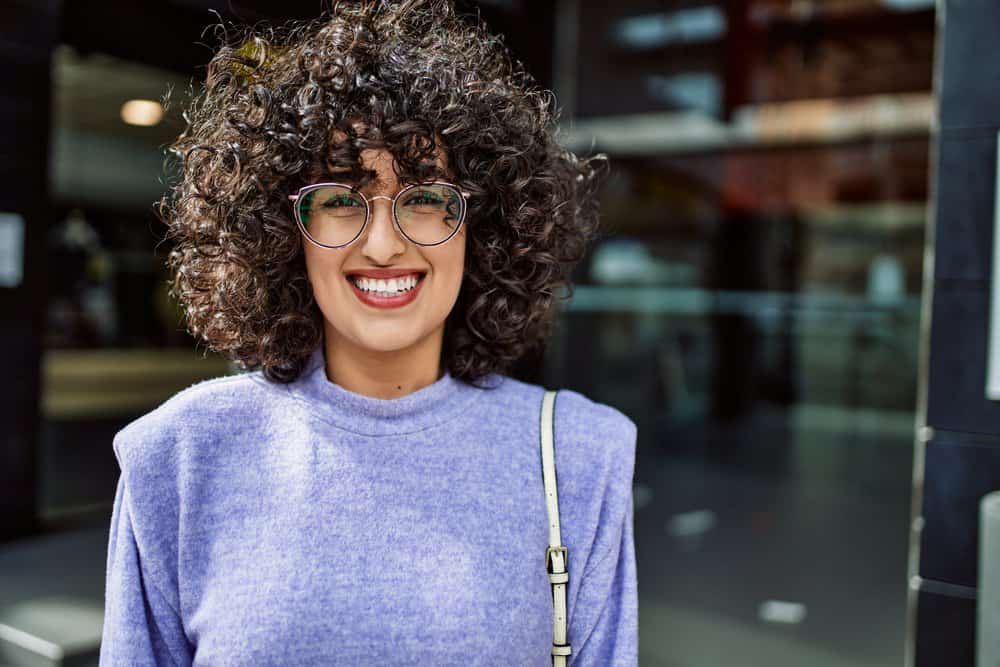 Best Products for Getting Rid of Flyaways
The right product can tame your current flyaways and prevent more from developing in the future. Ready to find out more? Here are some of our favorite products for getting rid of flyaways.
The Good Stuff Leave-in Frizz Control Hair Oil
There's a reason why this brand is called The Good Stuff. It contains lightweight silicones that tame frizz and flyaways without leaving a greasy residue on your strands.
It also locks in moisture, so your hair stays moisturized for hours. Want to know the best part? It's super easy to use. Just smooth on a few drops, and your locks will be smooth and flyaway-free!
Carol's Daughter Mimosa Hair Honey Pomade
If you have coarse or naturally dry hair, this all-in-one hairdress can be a literal game-changer! It seals in moisture and adds a lustrous shine to dry hair.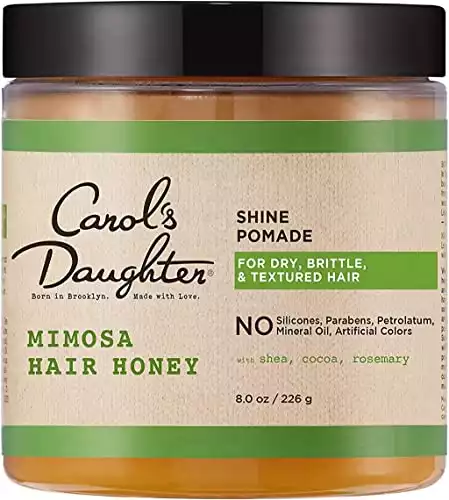 It contains a wholesome blend of beeswax, cocoa butter, and shea butter that helps weigh your hair down and tame those pesky flyaways. Just remember: a little goes a long way with this potent pomade.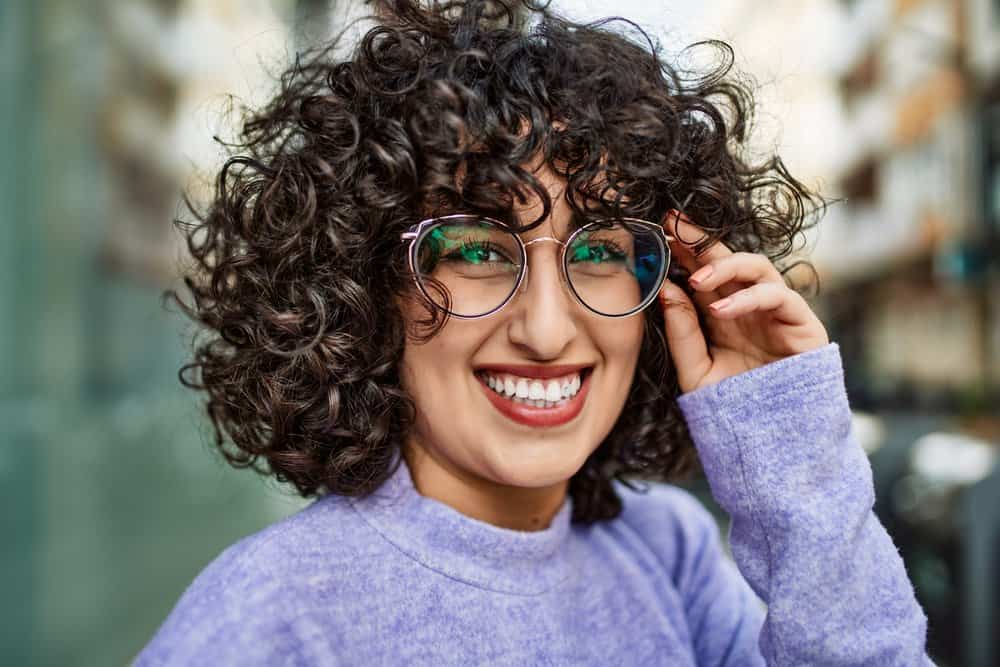 Maria Nila True Soft Conditioner
Looking for a way to mend your hair and keep it ultra-resilient? Then look no further!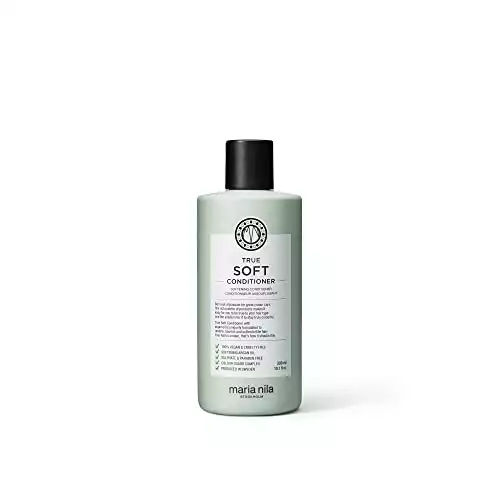 Maria Nila's frizz and static electricity-busting conditioner has an intensely hydrating formula that's packed with nourishing ingredients like moringa oil, shea butter, and argan oil. What's more?
The signature fragrance contains a blend of lilies, rose, and jasmine scents that will leave your strands smelling heavenly all day!
BIOLAGE Smooth Proof Shampoo
Want to get a head start on fighting frizz? This frizz-fighting shampoo goes to work before you even step out of the shower. BIOLAGE's gentle shampoo encapsulates your hair in a protective barrier that controls frizz, even in up to 80% humidity!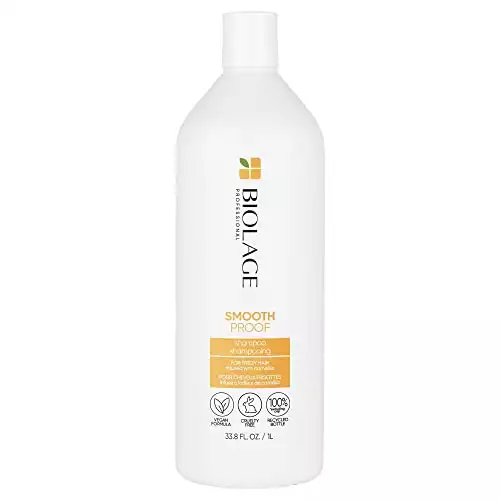 Its paraben-free formula is powered by powerful botanicals, including Camellia Kissi seed oil, castor oil, and coconut oil. And unlike most frizz-fighting products, this one is silicone-free.
Nothing ruins a perfectly sleek hairdo quite like an invasion of flyaways and frizz. Luckily, taming flyaways is super simple! And you have a ton of different ways to go about it!
While all the methods we've gone over today work great on their own, try combining a few for even more flyaway-fighting power. We hope this article has answered all your questions and shown you how to get rid of those pesky flyaways.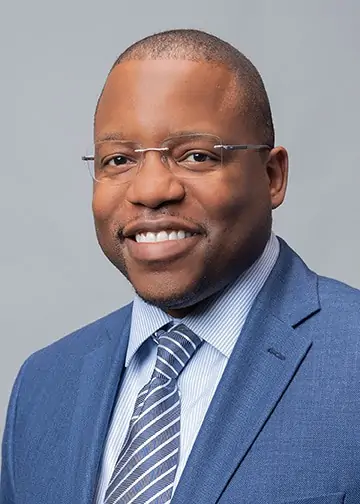 Kenneth Byrd holds a BS in Accounting and Management Information Systems and an MBA from the University of Alabama at Birmingham. With over 15 years of experience, Kenneth has been dedicated to hair care since 2008, when he co-founded Curl Centric® and Natural Hair Box alongside his wife. As a team, they promote healthy hair care practices through their comprehensive platform, Curl Centric. Curl Centric is a website operated by a husband and wife team that encourages healthy hair care. At Curl Centric, we aim to help our readers take control of their hair care journey and make good decisions about products, hairstyles, and maintenance techniques. We also have strict editorial integrity; here's an explanation of our editorial guidelines and how we make money.