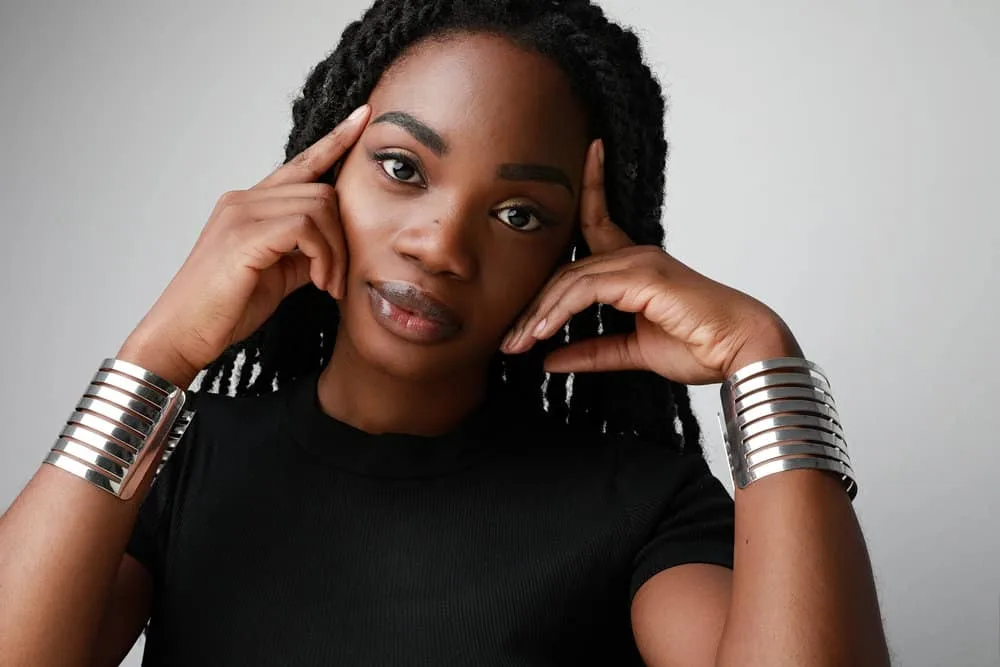 Every time you look up, it seems like there's a new hair care potion, pill, or remedy in focus. One of the latest ones to pop up on the internet is kente oil.
If you're wondering what it is and what it can do for your hair, you're in the right place. In this article, we'll tell you everything you need to know about the oil. Let's get right into it!
What Is Kente Oil?
We won't drag this on forever; kente oil doesn't exist. It's an oil referenced during one of Madea's rants. She says that someone smells like "kente" oil. But there's no recorded evidence of such an oil in existence.
Interestingly enough, when you search for kente oil online, you'll see the oil's name in the search results. But when you click through to the page, there's no oil by that name.
So, if someone recommends that you should begin using kente oil on your hair, there's no way for you to take their advice. But thankfully, there is a wide selection of many great oils that can work wonders on your hair.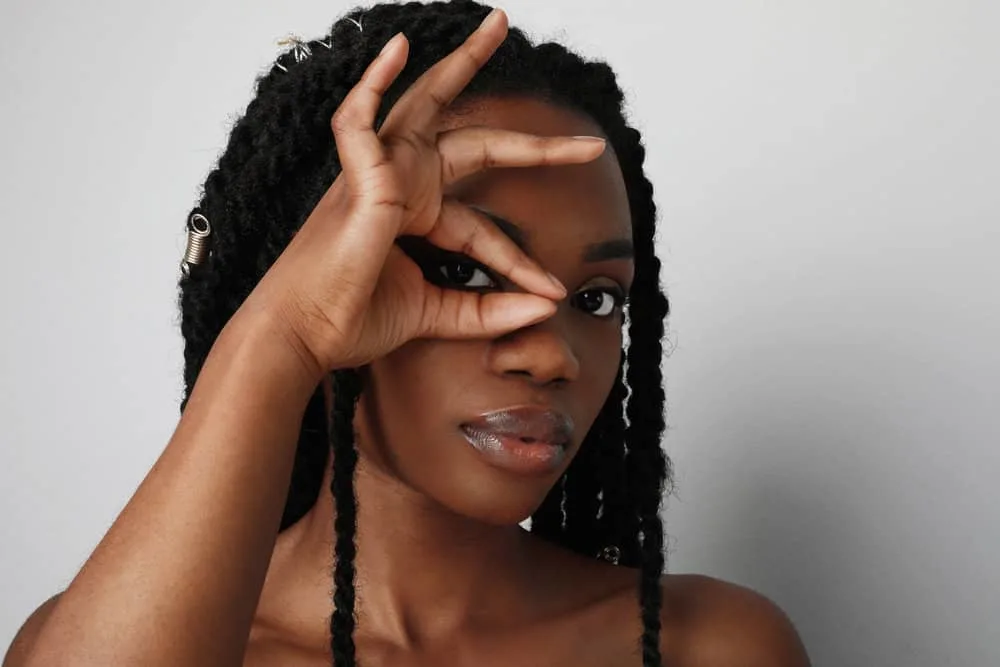 Did Madea Mean Kemi Oyl?
If you've watched any Madea plays or movies, you know that the character often mispronounces words for comedic effect. Because of this, some fans think that she may have been talking about Kemi Oyl instead of Kente oil.
There's no way to confirm this, short of talking to Tyler Perry (the creator and actor behind Madea) himself. Kemi Oyl is an oil many in the natural hair community love.
It's known to be an all-natural oil that can be used to improve the look and feel of dry, damaged hair. The main ingredients in this oil include coconut oil, castor oil, grapeseed oil, and many other extracts.
Those who use this oil rave about the results they get.
In fact, the product has a rating of 4.8 out of 5 online, with more than 200 reviews in all. 88% of reviewers rated the oil 5 out of 5 stars.
It doesn't get much better than that.
If you're looking for a new hair oil to give you softer, smoother, healthier hair, Kemi Oyl might be the right oil for the job.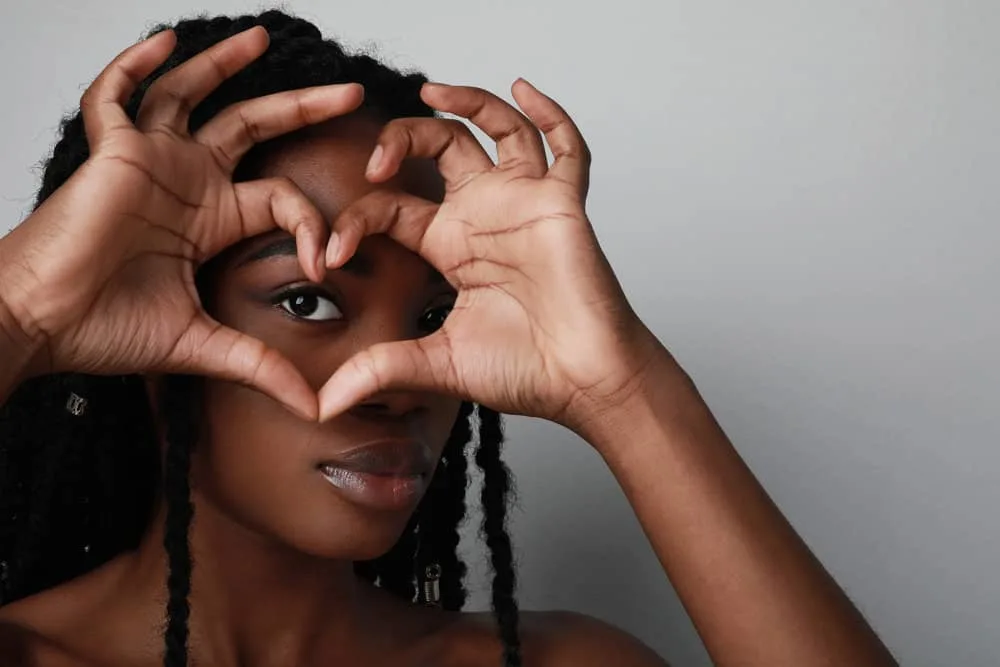 Other Oils for Natural Hair
Now that you know kente oil isn't actually a thing, you might be interested in learning about some oils that can give your hair a new lease on life. In this section, we'll outline some more oils you should consider trying, their uses, and how to make them work for your hair.
Coconut Oil
If you're just now learning that coconut oil can be used for hair, you must be totally new to the natural hair community. If you are, we welcome you! Coconut oil, like you might guess, comes from the coconut. It's full of fats your hair absolutely loves!
It's known for enhancing the hair's shine, luster, and manageability, and it can also ward off breakage by helping to keep the hair adequately hydrated.
To get the benefits of coconut oil, you can add it to your daily moisturizing spray, apply it directly to your damp hair, or apply it to your hair right before shampooing (this is called prepooing).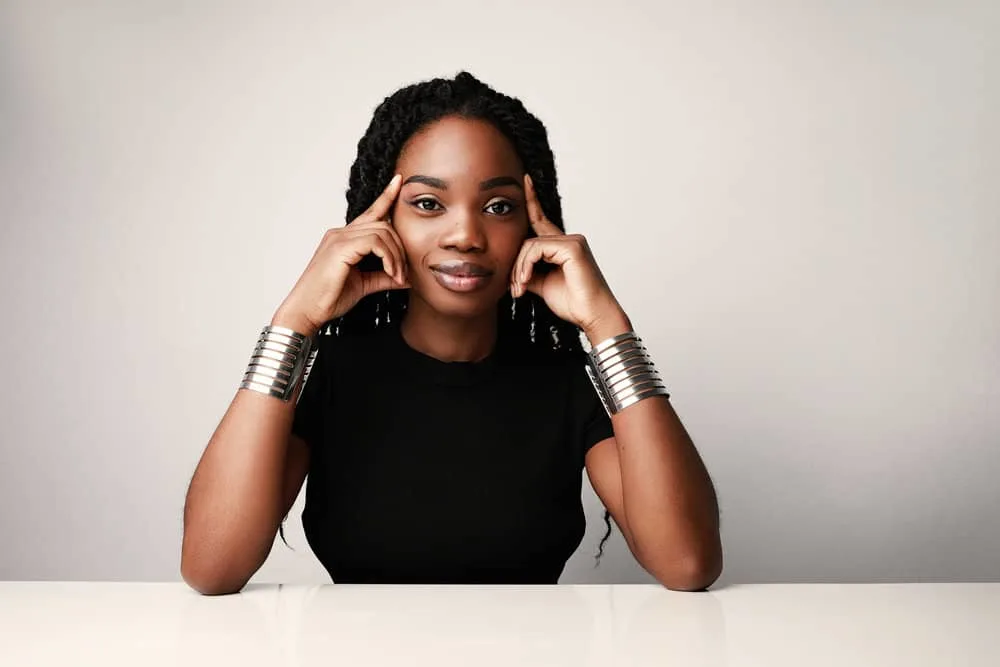 Argan Oil
Argan oil is one of the more luxurious oils on this list, and it carries a slightly higher price tag than the average hair oil.
Argan oil is a fantastic moisturizer that leaves your hair buttery soft, and moisturized, but it can also be used as a sealant to trap moisture into the inner layers of your hair.
As you can see, it's an oil that works double duty, and that's why many people love it so much. It also doesn't have too much of a smell and won't leave an unnatural shiny cast on your strands. Pick this one up if you've got a little extra room in your budget and want to see what all the hype is about.
Castor Oil
Castor oil comes from castor seeds and is one of the heaviest oils you'll come across. It's tailored to those who have coarse, damaged hair and need a heavy-duty oil to turn things around.
We should caution those who may not be aware that this oil can weigh down your hair, especially if your strands are fine.
It's likely to cause buildup if you don't regularly wash your hair with a clarifying shampoo. Keep these things in mind if you're considering using this oil.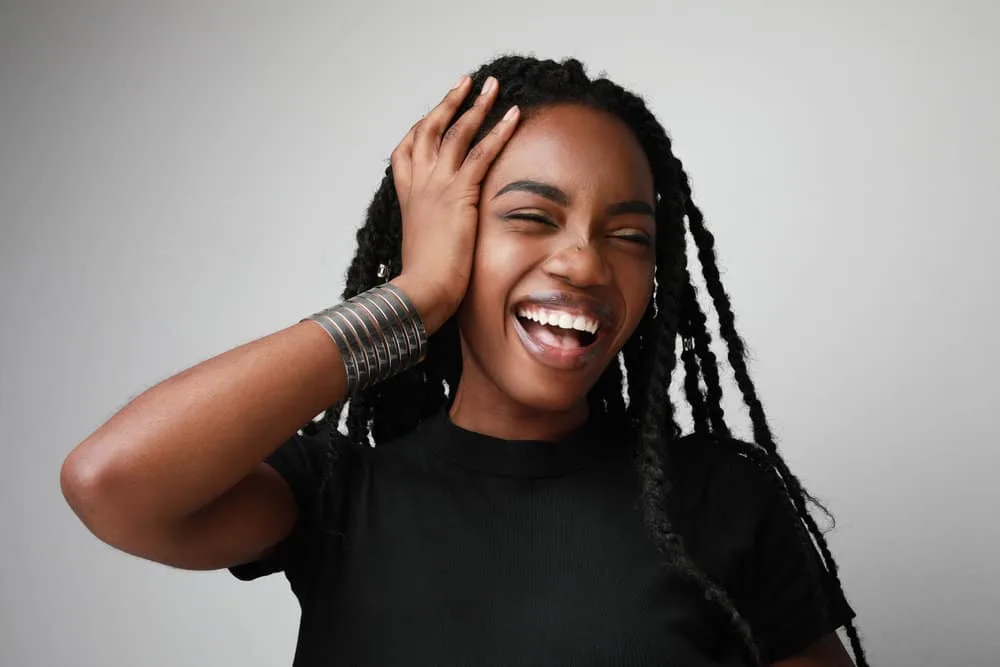 How to Incorporate Oils Into Your Hair Routine
Once you've selected your oil, you've got to determine how you're going to add it to your hair care rotation.
These 6 Oils Saved My Curls!
Here are a few options to explore:
Add it to your everyday moisturizing spray. If you don't already have a moisturizing spray, you can make one with ½ cup of water and about a half ounce of an oil of your choice. You can also add your favorite essential oils to the mix if you'd like. Then, spritz the mixture directly onto your hair and go! Once your mix is made, store it in your bathroom cabinet and reach for it whenever your hair needs a quick dose of moisture.
Apply it directly. If you're not in the mood to make a custom oil mix, you can apply the oil to your hair directly from the jar or bottle.
Add it to your deep conditioner. To beef up your existing deep conditioner, add a couple of ounces of oil to the container. Mix the deep conditioner well before using it, then do the treatment as you normally would.
Do a hot oil treatment. Hot oil treatments are among the most effective conditioning treatments for hair. They involve drenching your damp hair in oil, waiting for 30 minutes or more for the oil to penetrate, and then rinsing the excess oil out. After the treatment, you should be greeted with a much better version of your hair.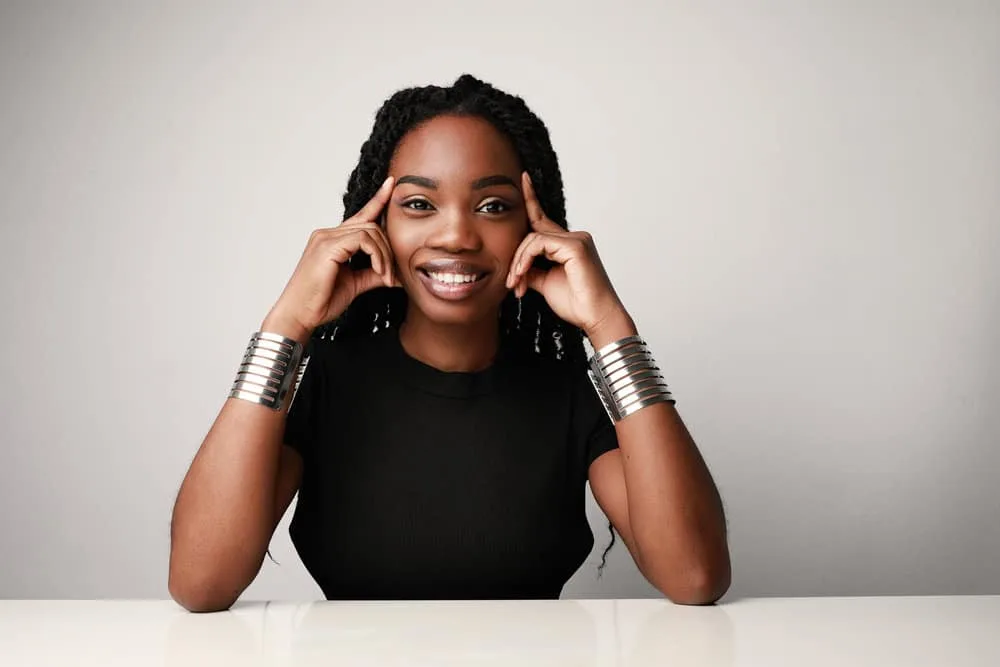 Do You Need to Use Hair Oils?
It's unrealistic to say that everyone should use hair oils. Everyone's hair is different, and some people with healthy hair don't use much oil in their hair regimen.
However, we can say oils are a great addition to just about everyone's hair regimen.
Oils help protect fragile strands from the wear and tear of hairstyling, hair care, and the environment. If your hair is damaged, you should definitely have oil in your hair product stash, but if it's totally healthy and the products you currently use are enough, there's no reason to add an oil to your hair regimen.
How to Know If You Should Pass on an Oil
When you're trying out oils, you'll quickly realize that some work well and others simply don't. Here are a couple of signs that you should stop using a given oil on your hair:
Your scalp starts to itch after application.
Your hair feels coated and sticky.
Your hair feels drier rather than more moisturized.
Your hair doesn't feel softer or look better within a few weeks of beginning to use the oil. There's no point in continuing to use an oil that's not working for you.
So, there you have it–kente oil doesn't exist. It's simply the subject of a Madea joke. But we hope one or more of the actual oils we presented in this article will give you the help you need to keep your hair strong, beautiful, and resilient. We wish you the best of luck with your hair!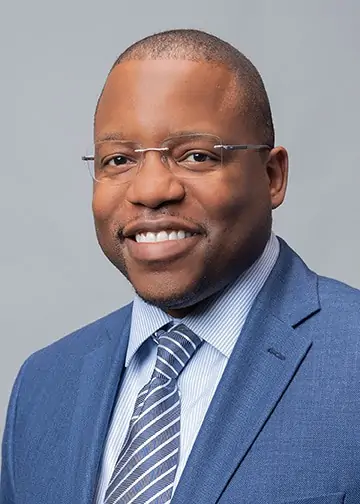 Kenneth Byrd holds a BS in Accounting and Management Information Systems and an MBA from the University of Alabama at Birmingham. With over 15 years of experience, Kenneth has been dedicated to hair care since 2008, when he co-founded Curl Centric® and Natural Hair Box alongside his wife. As a team, they promote healthy hair care practices through their comprehensive platform, Curl Centric. Curl Centric is a website operated by a husband and wife team that encourages healthy hair care. At Curl Centric, we aim to help our readers take control of their hair care journey and make good decisions about products, hairstyles, and maintenance techniques. We also have strict editorial integrity; here's an explanation of our editorial guidelines and how we make money.