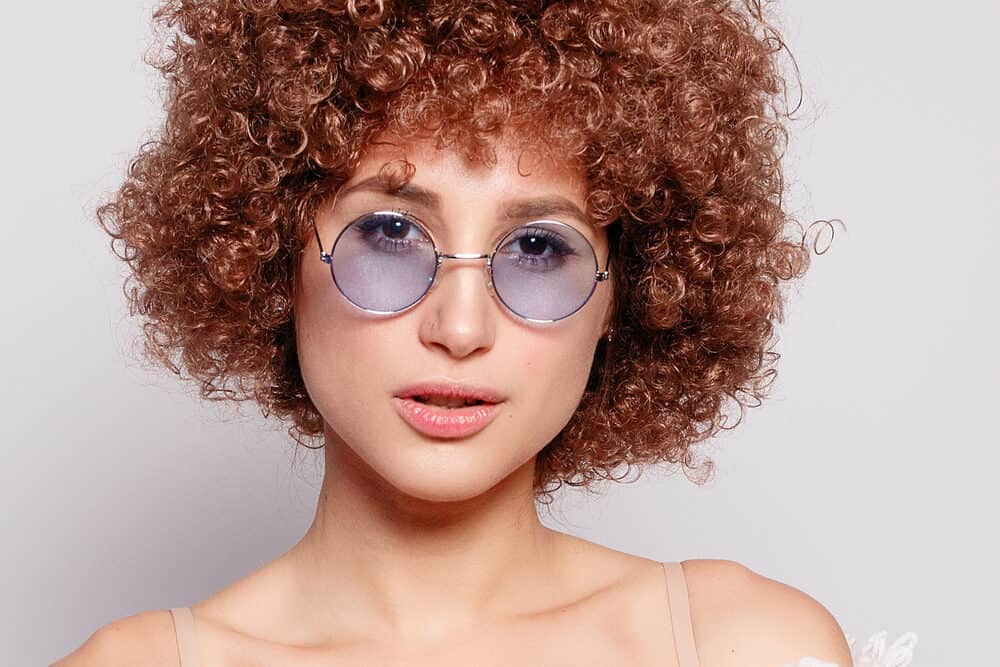 Toners are usually marketed towards blondes to eliminate yellow tones, but this is not their only use.
Toners can also be used on brunettes in several ways, which begs the question, "What does toner do to your brown hair?"
We will answer that question in detail. By the end of this article, you'll know precisely what toner does to brown hair, when to use toner on brown hair, and more.
What Does a Toner Do to Your Hair?
Before we get into what a toner does to brown hair, it's essential to understand what a toner does in general. Most commonly, toners are used to neutralize unwanted tones in the hair.
When lightening your hair, blonde, yellow, and gold tones often creep up at the roots and even throughout the hair shaft.
But what many don't know is that lightening the hair to a brown shade can also cause brassy tones to develop.
Toners work by depositing color pigments onto the hair to counteract the yellow undertones that you don't want. Violet-based toners eliminate yellow tones in the hair, whereas blue-based toners counteract orange tones.
There are so many toners on the market that there's at least one for virtually any hair color.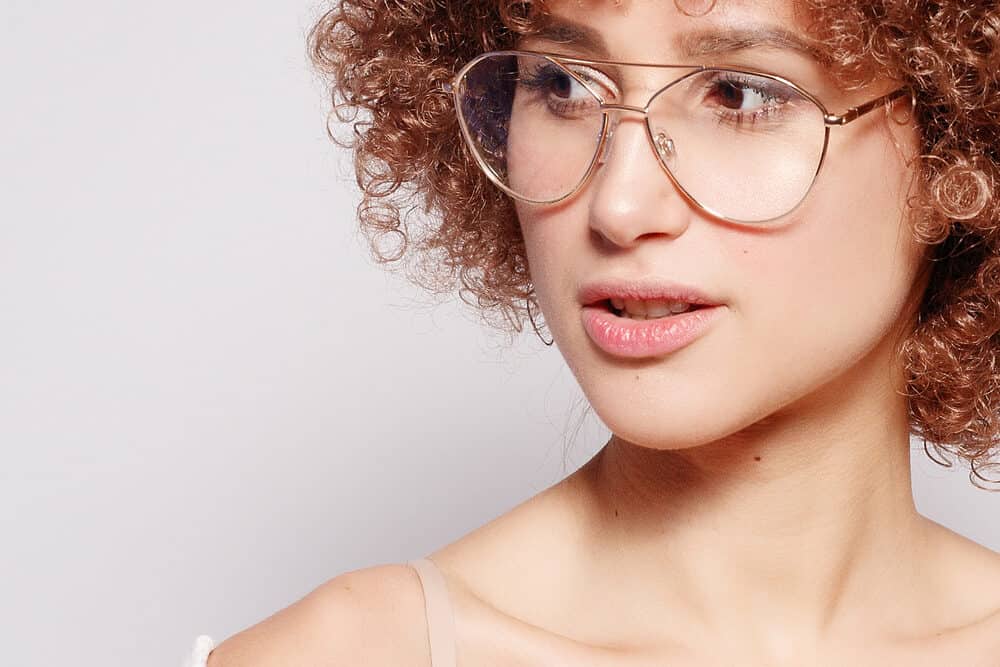 What Does Toner Do to Brown Hair?
Now that you understand what toners do, let's explore what they do to brown hair. Different toners affect brown hair differently. Here are a couple of ways that toners affect brown hair:
Using a blue toner on brown hair helps to counteract unwanted warmness and create a cooler overall brunette color (i.e., cool undertones).
Specially pigmented toners can add more warmth to your brown hair.
Tinted toners come in various fashion colors to add a fun tint to brown hair.
The key to getting your desired result on brown hair is to choose the correct toner. It's easy to choose the wrong one – for instance, if you put a toner formulated for light ash blonde hair on brunette hair, you won't see a difference in your hair at all.
This equates to wasted time and potential damage to your hair.
To determine whether a toner will work on your dark brown hair, it's imperative to read the packaging and note the level that your hair needs to be lightened to prior to use.

A good rule of thumb is to lighten your hair to one level higher than the shade of your toner.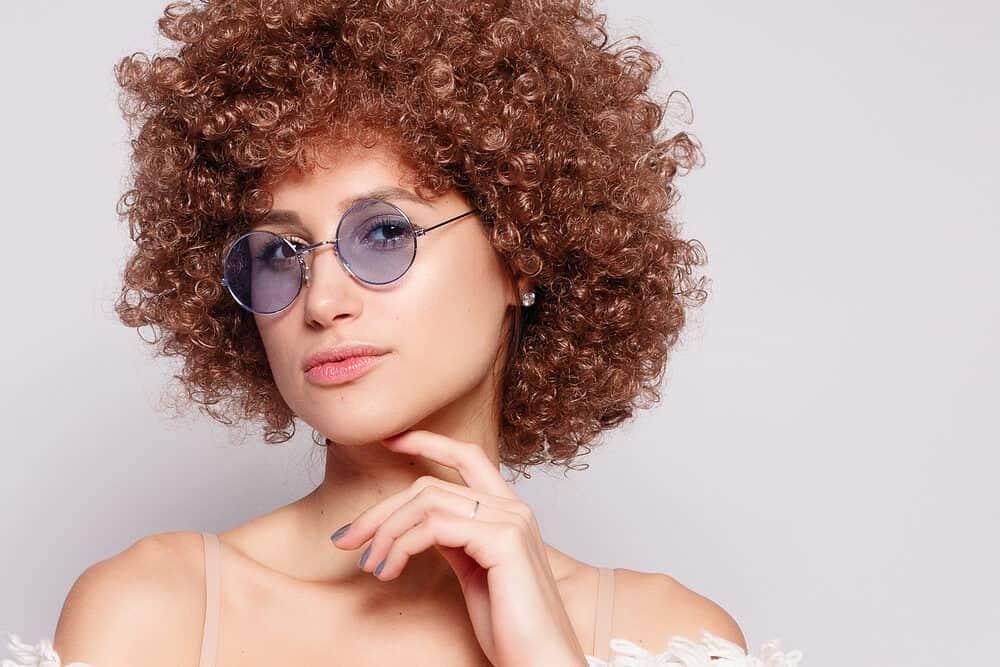 Can Toner Lighten Brown Hair?
Toners are not designed to lighten your hair at all – they are meant to deposit color to your hair. Though toners sometimes require a developer, this does not mean that they will lighten your hair like hair dye or bleach would.
Toners are best for darkening up your hair and can be used to make your hair ashier or warmer, but you cannot use a toner as a lightener.
If you want to lighten your hair, you can use bleach, a lighter hair dye, or natural hair lightening remedies like lemon and honey (though the natural remedies do not work all the time).
Using Purple Hair Toner on Brown Hair
You may be wondering if it's possible to use purple toner on brown hair, and if so, what would happen.
The answer is clear – if your hair is completely brunette and has no highlights, the purple toner won't do anything to your dark hair. It targets yellow tones on very light blonde hair.
But if you have brown hair with platinum blonde highlights, you can apply purple toner on those highlighted sections to achieve a cooler tone.
Since the purple toner won't do anything to the brown areas, you can save money and time by not applying it to those sections at all.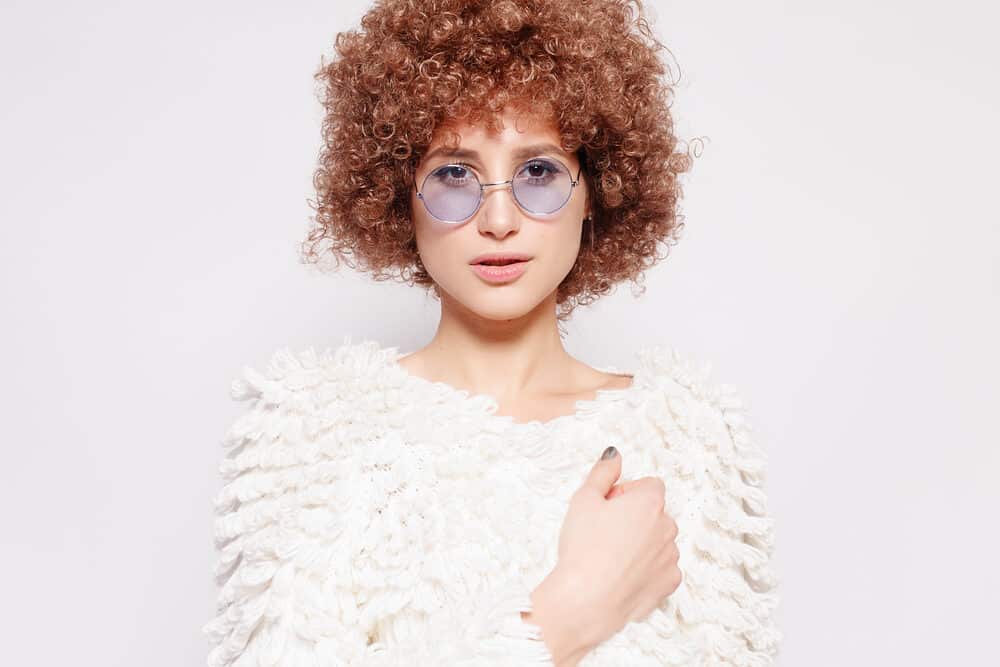 What Toner Is Best for Brown Hair?
Contrary to popular belief, toners have widespread applications across many hair colors and hair types.
Although, when it comes to brown hair, things are simple; if you lift your hair to a brown shade, you may notice orange roots rather than yellow or gold. To counteract those orange tones, blue-based toners are your best bet.
Here are a few options for neutralizing orange tones in brown hair:
Blue Toning Shampoo
Toning shampoo is to be used in almost the same manner as your regular shampoo. The only difference is that, instead of rinsing it out immediately after lathering, you will leave it in to process for several minutes and then rinse.
Toning shampoo can give you instant results after the first use, but it may take several uses to see its full effect.
Many people love toning shampoos because they are so easy to use, but many of them have ingredients that you would never want in your shampoo. We urge you to review the ingredients before you buy any blue shampoo.
Blue Toning Conditioner
Blue toning conditioner is a gentler toning option that people gravitate towards. To use it, apply it to your hair after shampooing and leave it on for a few minutes to allow it to deposit the blue pigments to your hair.
Each toning conditioner is different, but if it has a blue tint, you can use it on your brown hair to get rid of muddy, brassy tones.
Blue Traditional Toner
Traditional blue toner is a color depositing liquid that should be mixed with a developer to work. It utilizes harsher chemicals than the previously mentioned options, but it could give you a more even and long-lasting color result than other methods.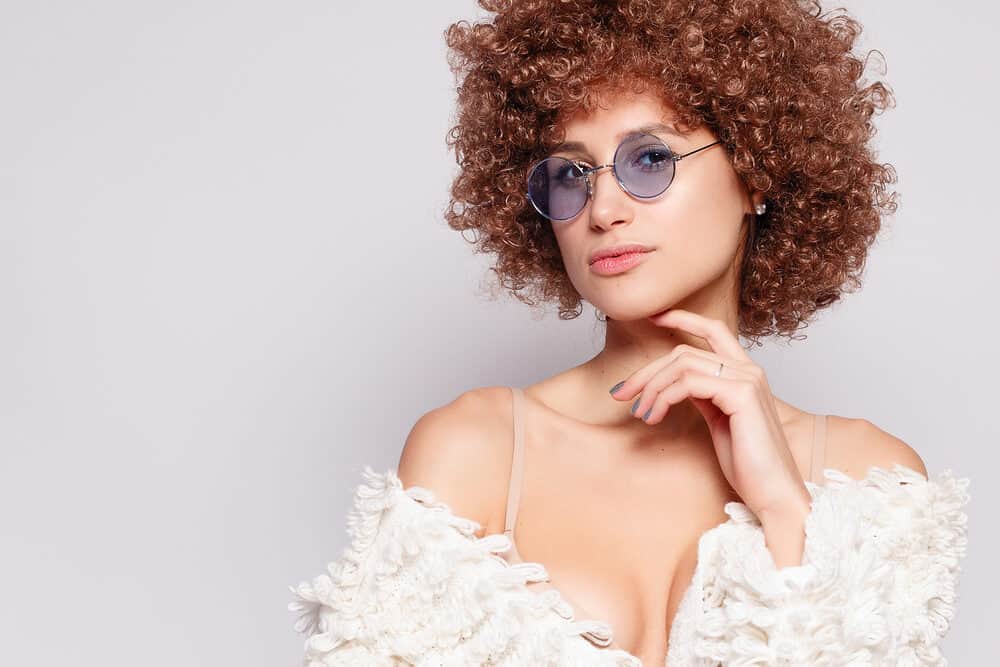 Best Toners for Brown Hair
In this section, we'd like to give you some options to choose from if you want to tone your brown hair:
Truss Deluxe Prime Warm Brown Chocolate Hair Toner
This is a spray toner that you can apply to up the intensity of your brown hair. It's for brunettes who would like to warm their tone up a bit.
To use this toner, all you need to do is spray it on your wet hair and allow it to process for between 3 and 10 minutes. Once you rinse it out and condition your hair, you'll notice that your color is more vibrant and warm.
JOICO Blue Shampoo and Conditioner
If you have a ton of orange tones in your brown hair, this shampoo and conditioner duo is a great option to neutralize those tones.
The blue pigment in the products cancels out the warmness. The great thing about this set is that it works in an instant, and you can keep reapplying each of the products to keep your color cool over time.
Four Reasons Color Mask
This is a sulfate-free color depositing conditioner that's perfect for anyone who wants to make their brown hair look cooler.
Its formula is infused with amino acids and proteins that make the hair stronger and visibly shinier. To use this product, you should apply it to your hair after shampooing it, leave it on for a few minutes, and then rinse it out.
Celeb Luxury Intense Color Depositing Colorwash Shampoo
This toner deposits pigment on top of your brown hair, but is not necessarily used for color correcting.
It comes in a ton of fashion colors and is used to add a new and exciting tint to your brown hair. Depending on how light your hair is, the color may be either subtle or bold.
We hope that this article has cleared up the function of toners and given you some ideas for how to correct or enhance your brown tresses. You've now got all the information you need to achieve your next great hair color transformation.