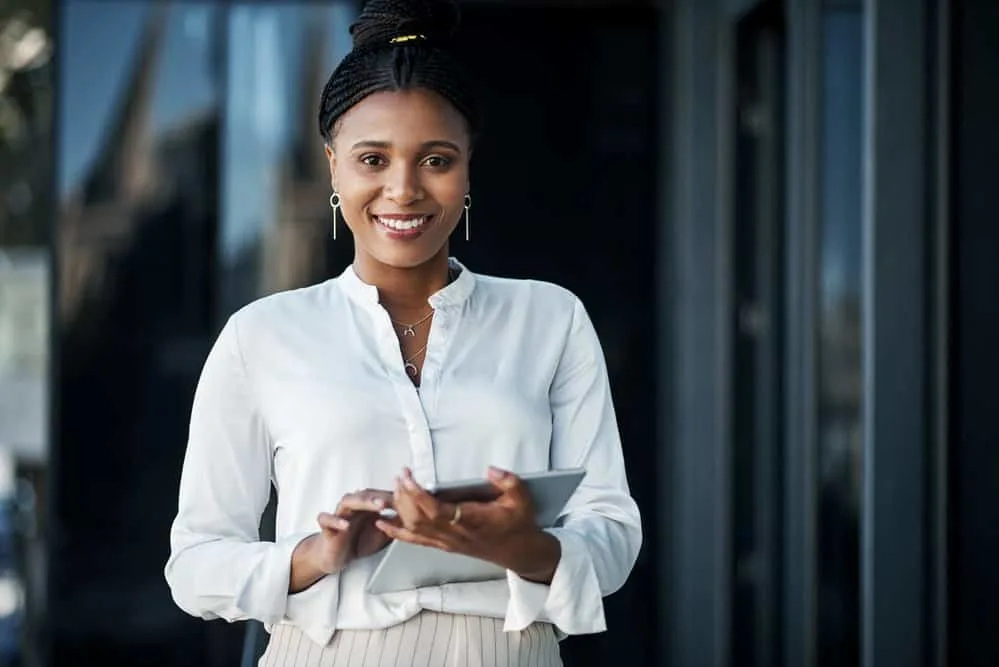 Tribal braids are some of the most widely worn and beloved hairstyles in the natural hair community. They look incredible, last for weeks at a time, and are highly protective.
And because you can wear your tribal braids for weeks at a time, they'll make your daily hair care and styling routine a breeze.
So if you're wondering how you can hop on board the tribal braid trend, you've come to the right place! In this article, we'll share some of the most popular tribal braid hairstyles that feature small tribal braids. Ready to find your next favorite 'do? Just read on!
1. Micro Feed-in Cornrows
Cornrows are a braiding style in which your hair is braided in flat, tight rows. They're sleek and low maintenance and can reduce your daily styling time down to a few seconds!
Micro feedin cornrows + knotless braids
When you get regular cornrows, your stylist will create a small knot to incorporate the braiding hair. But with feed-in cornrows, the extensions are gradually added as they make their way down the braid.
The result is a seamless, extra sleek cornrow that looks incredibly natural.
The one downside to cornrows is that they're anchored directly to your scalp. So once you finish your braids, you won't be able to switch up your parting or braid direction.
Luckily, there's room to show off your creativity, so you won't necessarily feel like your options are limited. You can create intricate patterns with your cornrows or keep things plain and simple like this amazing stylist did.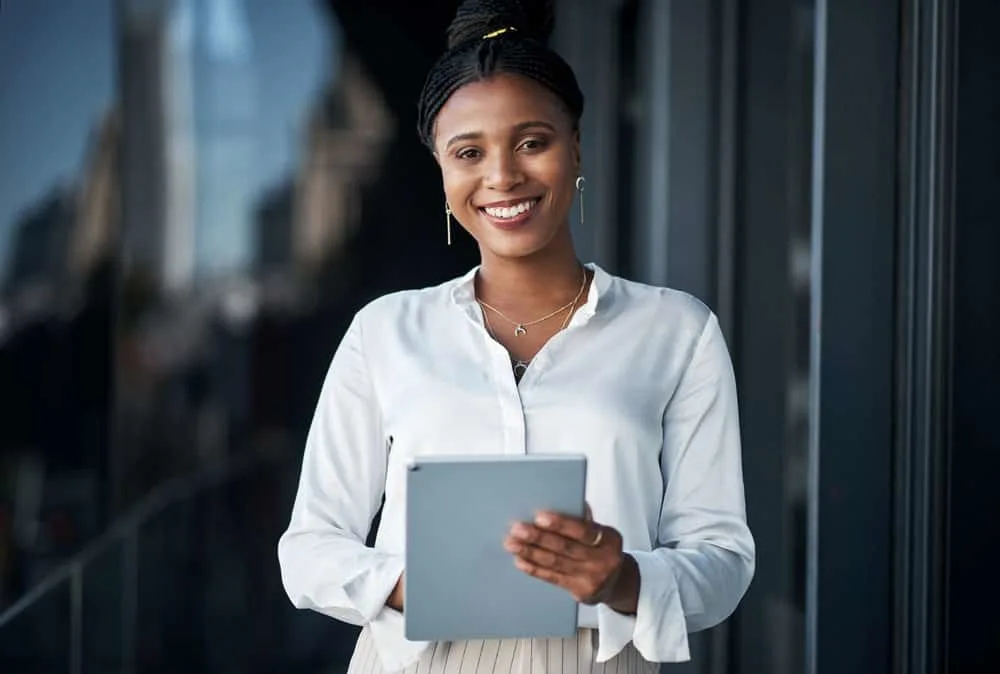 2. Side Braided Curly Faux Hawk
Mohawks are great, but they aren't for everyone. The voluminous top and shaved sides create a harsh, edgy look that doesn't work well in a professional environment.
Inspired Braided Side Mohawk| Natural Hair
The good news is that you can incorporate elements of a mohawk into your tribal braids to get a hint of an edge without diving all the way in.
And that's exactly what this look does. A side braided curly faux hawk is a softer take on a mohawk. Instead of shaving the side of your head, the hair is braided flat against the scalp.
That gives the illusion of a shorter side without being so dramatic. The rest of your hair is left loose and can be styled however you prefer. But we think these braids look best when you leave the hair curly.
The softness of the curls contrasts nicely with the rigid structure that the braids provide. Learn how this skillful creator brought their side braided curly faux hawk to life by clicking here.
3. Tribal Braided Updo with Beads
There are simple, classic updos, and then there's this distinctive look. It contains a variety of different braids and twists, which makes the updo look youthful and dynamic.
BRAIDS & BEADS UPDO TUTORIAL (FULANI STYLE)
Additionally, the chunky beads frame your face and help add a little more visual interest to this detailed style. A tribal updo with beads is the perfect go-to style for any occasion, including a birthday party or event.
And since beads come in all different shapes, sizes, and colors, you'll never run out of different combinations to try. Try swapping out the beads to support your favorite sports team.
Or, you can color-coordinate the beads so they match your outfit. Once you see how amazing this sophisticated updo looks, you'll want to try it out for yourself. So here's a tutorial giving you step-by-step instructions on how to do just that!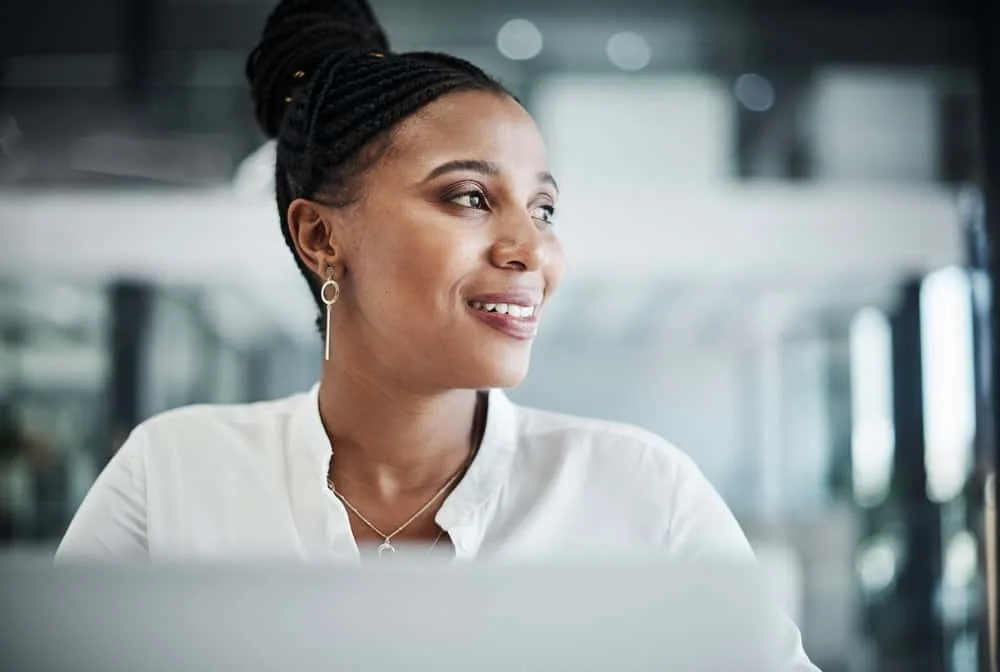 4. Three-Layered Side Part Fulani Tribal Braids
As you can tell by the name, the thing that makes our next entry unique is that it features three distinct layers of braids. Three-layered tribal braids are a much more dynamic and voluminous take on Fulani braids, as each layer adds to the style's fullness and movement.
Braiding My Hair Into 3 Layered Side Part Feed-In Braids (Tribal Style)
Additionally, pairing these braids with a deep side part helps break up the monotony. It imparts the braids with a fresh and flirty vibe that softens your features and creates balance.
And, as a bonus, pretty much everyone looks terrific with a side part. Just remember once you create your braiding pattern, you won't be able to adjust it.
So make sure you decide which side you want your part to sit on before you start the braids. Watch this video tutorial to learn how you can pull off the three-layered side-part tribal braids from the comfort of your own home.
5. Small Stitch Braids
With most braided styles, the emphasis is on the braids themselves. However, this chic look is all about the parting. From a distance, stitch braids look like regular cornrows.
My New Fave Style| Stitched Straight Backs
But when you get closer, you'll see the intricate horizontal parting lines woven throughout the braids. Stitch braids look amazing, but the crisp parts mean they don't last as long as other styles.
Normal cornrows last for an average of four to six weeks, whereas stitch braids only last for around seven to ten days. After that, your stitches will start to look fuzzy and poorly defined.
Stitch braids aren't the simplest style to master, but they're far from the most difficult. Not sure where to start? This beginner-friendly tutorial will make everything crystal clear.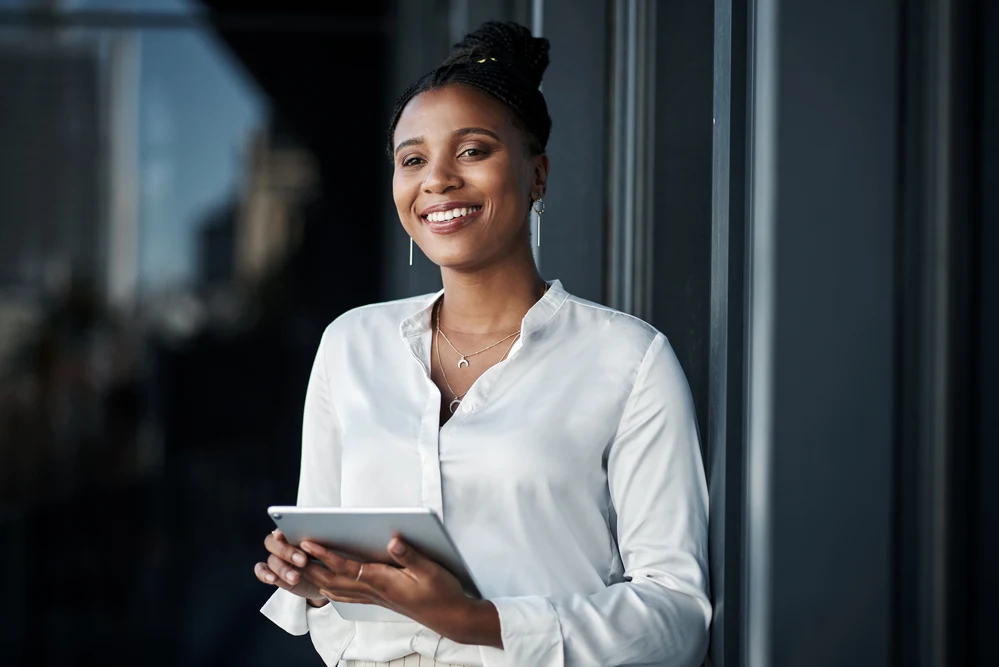 6. Micro Lemonade Braids
Our next look might look familiar to some eagle-eyed readers. Lemonade braids are a style that skyrocketed in popularity after they were featured in Beyonce's visual album, Lemonade. They are a cornrowed style, with rows of neat, angled braids.
HOW TO | MY FAVORITE BRAID STYLE | LEMONADE BRAIDS | CLOSE TOGETHER BRAIDS | SUPER CUTE!
What sets lemonade braids apart from other cornrowed hairstyles is that they almost always feature a design. Most commonly, you'll see lemonade braids that swirl horizontally around the head and cascade down on just one side.
While they aren't the most versatile hairstyle, lemonade braids are incredibly low-maintenance and last for around five to six weeks. Have you decided to give these tiny lemonade braids a try? Here's a video detailing how to get them just right.
7. Layered Micro Braids
Layers are usually associated with loose hair, but this look proves they are just as good for braided styles. Traditional box and micro braids are all one length. However, this chic style incorporates layers, so the braids closest to your crown are shorter.
Layered Micro Braids Tutorial (Beginner Friendly)
As you move down, the braids get gradually longer, creating a subtle variance in length. Adding layers to your micro braids gives them much more volume and movement.
It also removes some of the weight from your braids, making them less likely to weigh your hair down. Because these braids are tiny, they place a lot of tension on your scalp and strands.
So remember, be careful not to install your braids too tightly, or they can cause breakage and hair loss. With that in mind, here's a tutorial showing you how to install layered micro braids.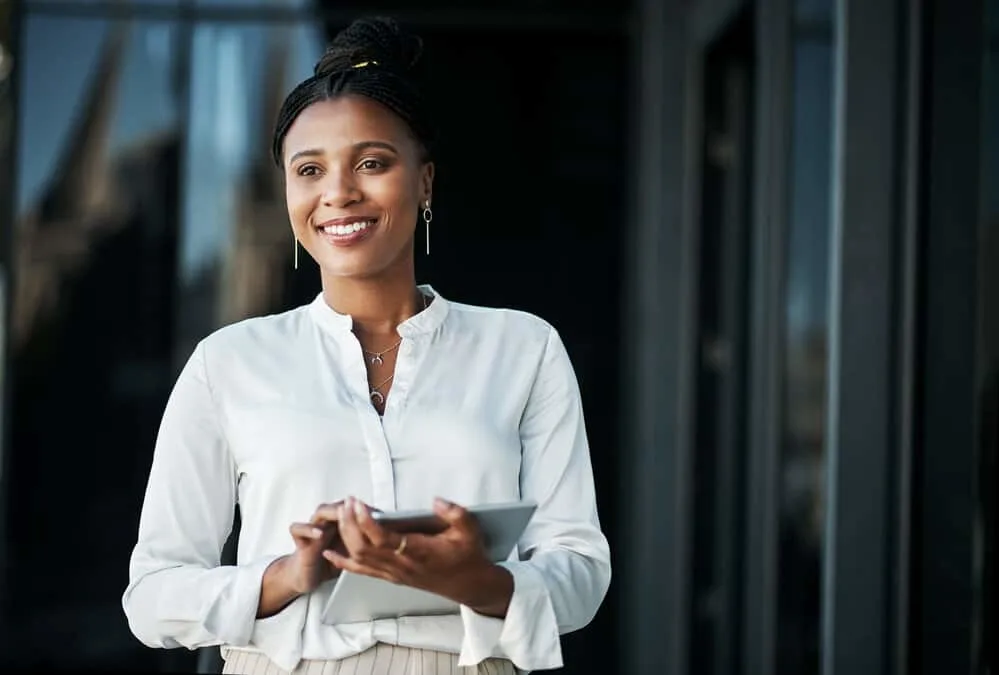 8. Middle Part Tribal Braids
These middle part tribal braids prove that even braided hairstyles can be just as sleek and modern as the rest. To get the look, your hair is first parted straight down the middle. Then, it's cornrowed in horizontal rows.
MIDDLE PART TRIBAL BRAIDS ON MY MOM!
Braiding hair is then added to the cornrows, and the braids are done to your preferred length. Keep in mind that a middle part isn't flattering for everyone.
Because they fall smack dab in the center of your face, they can highlight any asymmetry in your features. They can also accentuate your forehead and make your face look rounder.
But if you're one of the lucky few who can pull off a center part, you'll love this adorable look. Center parts create the illusion of length, making your braids look long and luxurious.
And once you finish your tribal braids, you'll have plenty of options for wearing them. You can simply let them hang loose, or throw them into a chic half updo, as this braider did.
9. Ket Braids
Ket braids are perhaps one of the most gorgeous and criminally underrated types of tribal braids. This beautiful half-up, half-down style features rows of neat, miniature cornrows.
After about an inch of cornrowing, the braids are then finished straight down so they hang loose. But that's not the only thing that makes this look unique!
When you get Ket braids, the uppermost section of your hair is braided upwards, facing the center of your head. You can wear this portion in a high ponytail or bun, although it won't look great while it's loose.
Because of this, Ket braids aren't the ideal choice for anyone who prefers to switch up their hair often. But if that hasn't scared you away, you can learn how to get the look by clicking here.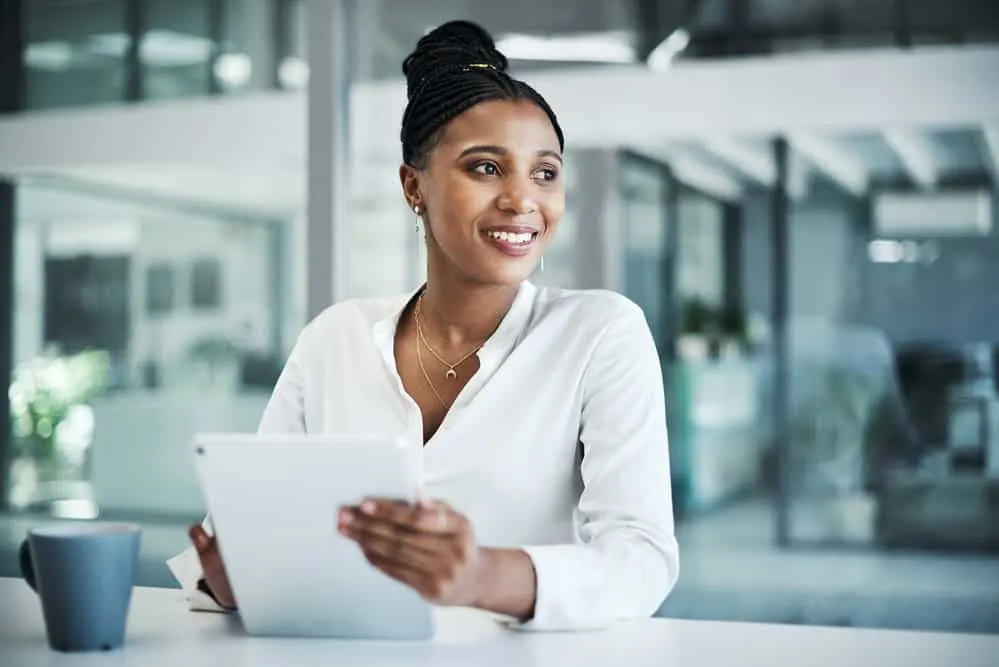 10. Fulani Braids
Fulani braids are quickly becoming one of the most popular braided styles. They are a large family of braided styles that feature cornrows in front with box braids in the back. They can be simple or complex, depending on your preferences.
FREESTYLE FULANI BRAIDS/HOW TO/STYLE #3
These intricate braids are particularly impressive and involve a stunning combination of zig-zags, crosses, and neat rows. Despite having a lot going on, the sleek silhouette prevents it from looking too busy.
And the perfectly laid edges just add that extra bit of sleekness. But don't worry if you aren't a fan of slicking your edges down.
This gorgeous style looks just as good without them!
Fulani braids come in all different sizes, so make sure you tell your braider that you want small braids before your appointment starts. Here's a great demo that shows you how to recreate this sensational style.
11. Boho Knotless Braids
Are you tired of getting box braids year after year? If you're looking for a style with a more updated feel, it's time you learn about boho braids. Boho braids are technically a type of box braid.
But where regular box braids have sealed ends, the ends of Boho braids are silky and curly. This gives them a significantly more romantic or bohemian vibe that contrasts beautifully against the structure of the braids.
Some people even take their Boho braids to the next level by incorporating loose, curly extensions down the length of the braid.
It's important to note that boho braids are higher maintenance than regular box braids, so keep that in mind before you book your appointment. Check out this informative video if you want to know anything else about these braids.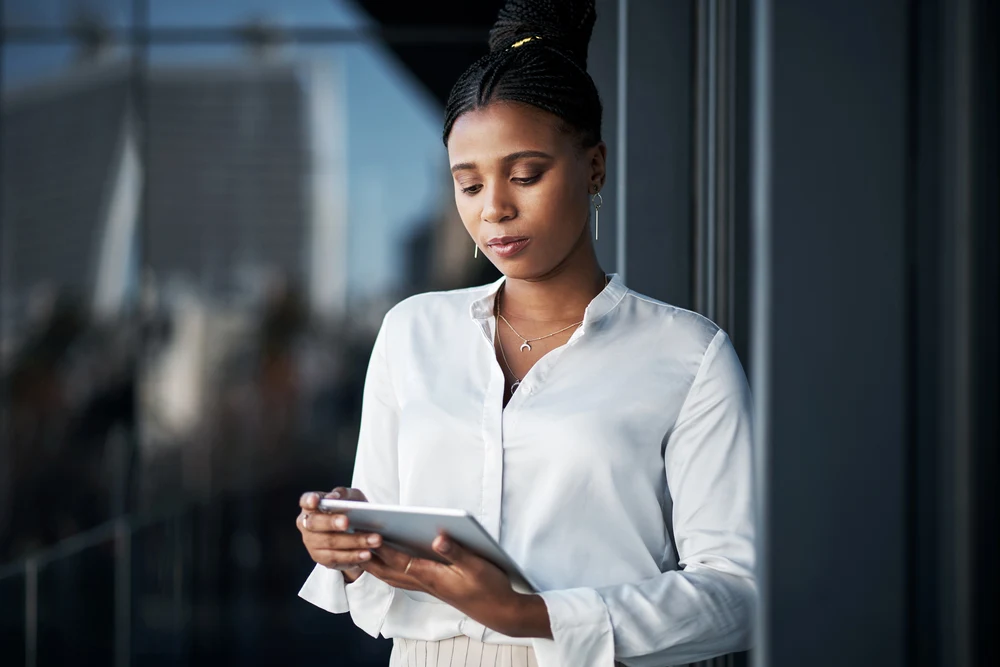 12. Two-Layer Tribal Braids
If you're a fan of looks with multiple textures and bold patterns, you'll love two-layer tribal braids. As the name suggests, this look is made by creating two layers of tribal braids.
Two Layer Feed In Tribal Braids
Are you wondering how to make the layers? First, your stylist will split your hair into an upper and bottom portion. Then, they'll braid the lower half in classic cornrows. Next, they will divide the uppermost section into multiple sections and repeat the process.
Including two distinct layers of braids in one style is a fantastic way to improve the look's volume and texture. It also creates a step effect, which gives your locks a multi-dimensional feel.
And since your braids are small, you won't have to worry about the look being too bulky. As you can see in this tutorial, adding a secondary highlight color to your tribal braids accentuates the two layers and helps make the style pop even more.
13. Small Rope Twists with Curls
Rope twists, also known as Senegalese twists, are a style of two-strand twists. They're one of the most popular types of tribal braids due to their ease and wearability.
SMALL ROPETWIST W/ CURLS | SENEGALESE TWIST 📍MIAMI, FL
There are multiple ways to install rope twists, but the most common is to part your natural hair into small sections. Then, braiding hair is added to the base and braided down about a quarter of an inch.
Once the anchor braid is finished, the rest of the hair is twisted down to the ends. After that, the only thing left to do is seal your new twists by dipping them into a pot of boiling water.
You can safely wear your rope twists for about four to six weeks, although some people are able to get as many as 8 weeks of wear. Not sure if you'll be able to install these rope twists by yourself? The good news is that there are a ton of helpful videos to walk you through all the steps.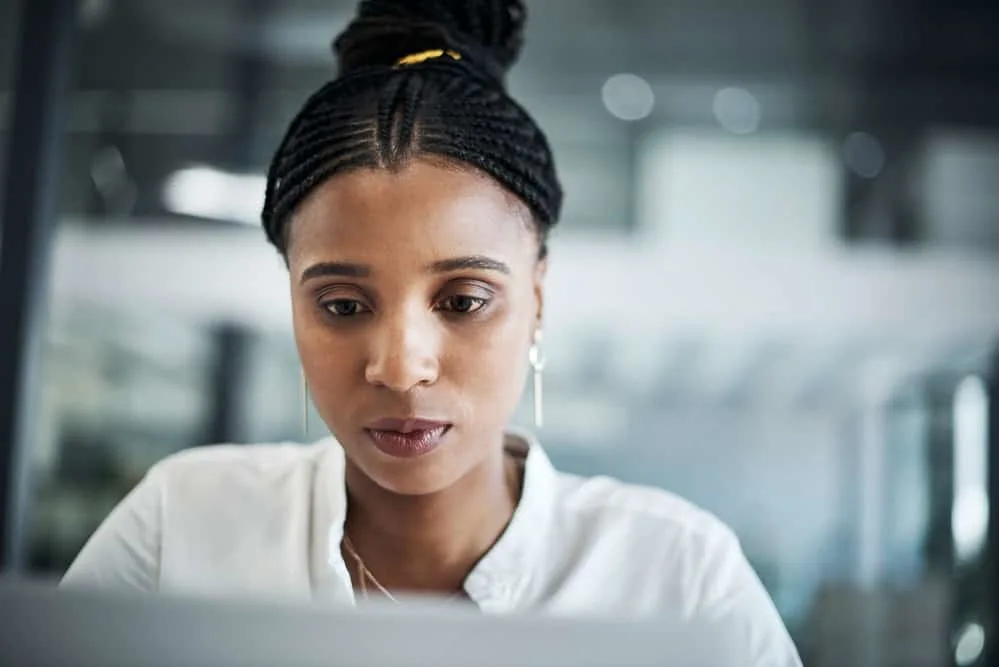 14. Micro Tribal Box Braids
It's easy to see why box braids have remained a go-to hairstyle in the natural hair community. They're as versatile and wearable as loose hair but only require a fraction of the upkeep.
2022 Micro Box Braid Video (Braid with me)
They also help you grow your hair out since you won't have to brush, comb, or straighten it while you have your braids in. Box braids are created by first parting your hair in a grid-like pattern.
Then, each section is braided straight down to form a neat plait.
Although you can do box braids on your natural hair, most people add hair extensions. That gives them a length and volume boost and helps make them even more protective by creating a buffer between your hair and the environment.
Another great thing about box braids is that they're easy to install, even if you don't have a ton of experience braiding your own hair. Here is a video that will help break things down a little further.
15. Crochet Micro Locs
While they aren't technically a braid, locs have had a long history as a tribal hairstyle. Some of the most notable examples of ancient dreads can be found among a vast array of African tribes, including the Maasai, the Ashanti, and the Fulani.
Crochet Faux Micro Locs Tutorial & Review | Jasmine Defined
And this stunning hairstyle lets you try them out with just a fraction of the time and effort. Crochet locs are unique in that your actual hair is first cornrowed flat against the scalp.
Then, micro locs are woven through the cornrows, with the braids serving as anchors.
Micro locs last for an average of five to six weeks when adequately maintained. That means this hairstyle is gorgeous, protective, and long-lasting!
Still not convinced? Watch this video to learn why crochet micro locs are going to be your next favorite hairdo.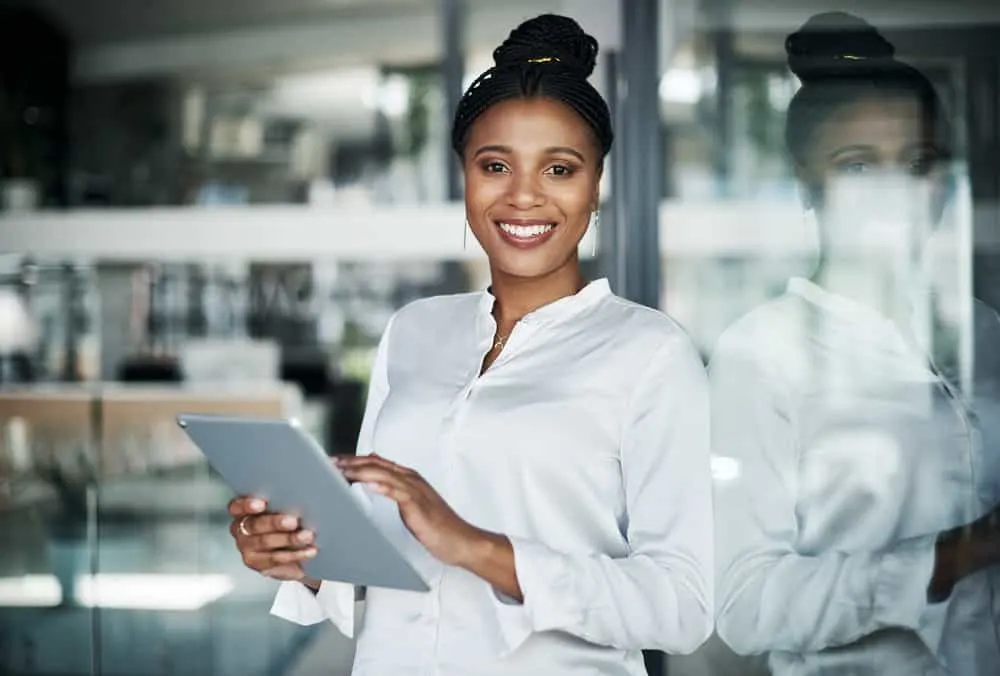 16. Mini Knotless Braids
At first glance, knotless braids look similar to box braids. But unlike box braids, knotless braids have braiding hair gradually incorporated down their length. This results in a much smoother transition between your natural hair and the extensions.
Micro Knotless Braids | Knotless MicroBraids | Blonde Box Braids | Knotless Box Braids | Relax&Watch
It also reduces the tension the braids put on your natural hair and scalp.
The installation method also makes knotless braids even more long-lasting, and many people are able to retain their style for 2 months!
While mini knotless braids look great on their own, they look even better with a pop of color. Luckily, you don't have to take our word for it. Watch this video tutorial to see how a talented creator elevated their knotless braids with color.
With so many cute tribal braids, you're sure to find a type you fall in love with. And remember, each style comes with a ton of flexibility. You can play around with the braiding patterns, sizes, placement, and even colors to create a custom, one-of-a-kind look.
But regardless of which style you choose, ensure the braids are correctly installed so they don't wreck your natural locks. We hope that the tribal braids hairstyles we've gone over today were precisely what you were looking for!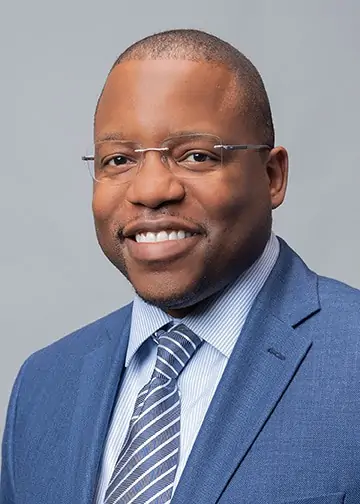 Kenneth Byrd, with a BS in Accounting and Management Information Systems and an MBA from the University of Alabama at Birmingham, has over 15 years of experience and is a recognized authority in hair care. Co-founder of Curl Centric® and Natural Hair Box, Kenneth has dedicated himself to promoting ethical and scientifically-backed hair care practices. Rigorous editorial guidelines, industry recognitions, and features in numerous media outlets evidence his expertise. Kenneth's commitment to transparency, quality, and empowerment has positioned him as a trusted voice in the field, empowering readers to confidently embrace their natural beauty.