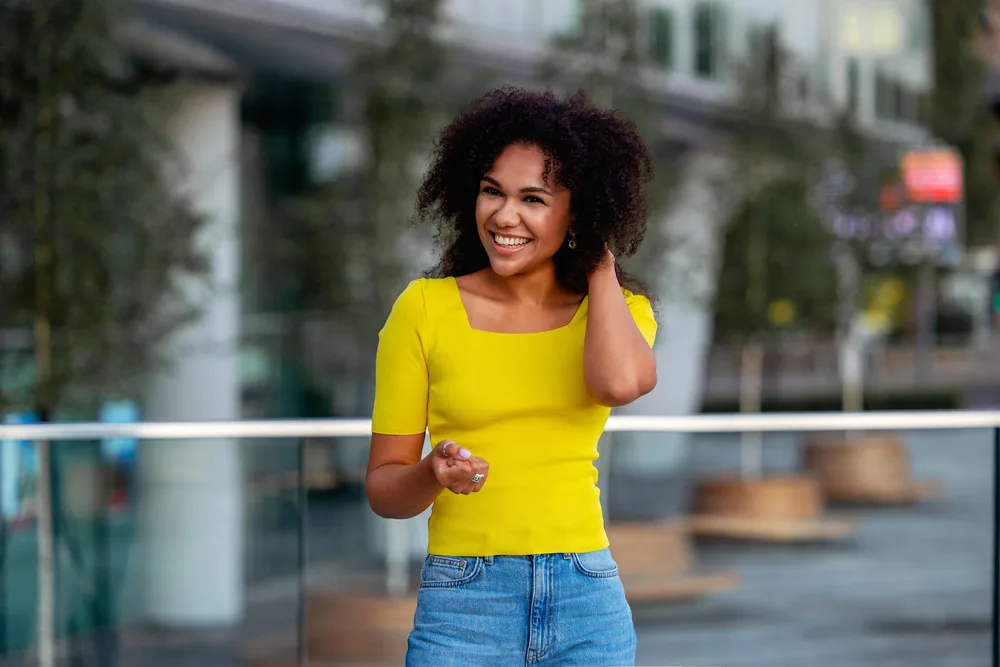 Are you tired of trying to achieve the perfect hairstyle only to have it fall flat? Though the frustration is real, you don't have to worry any longer. There are two product types you can use to give your hair the shape and texture you want – texture spray and hair spray.
But which is going to be the best option for you? We'll help in this article. We're going to dive into the world of sprays – texture spray vs. hair spray.
Our aim is to help you understand the key differences and choose the right product for your desired look. Whether you're aiming for voluminous and textured locks or a sleek and polished finish, we've got you covered.
So, keep reading to explore the benefits of each product, uncover their unique properties, and discover which one will be your new hairstyling bestie.
Texture Spray vs. Hair Spray: The Differences
Let's jump right into the meat of the article – texture spray vs. hair spray. It may come as a surprise to you, but texture spray and hair spray have quite a few qualities that make them unique. See below for an explanation of some of the most glaring differences between texture spray and hair spray.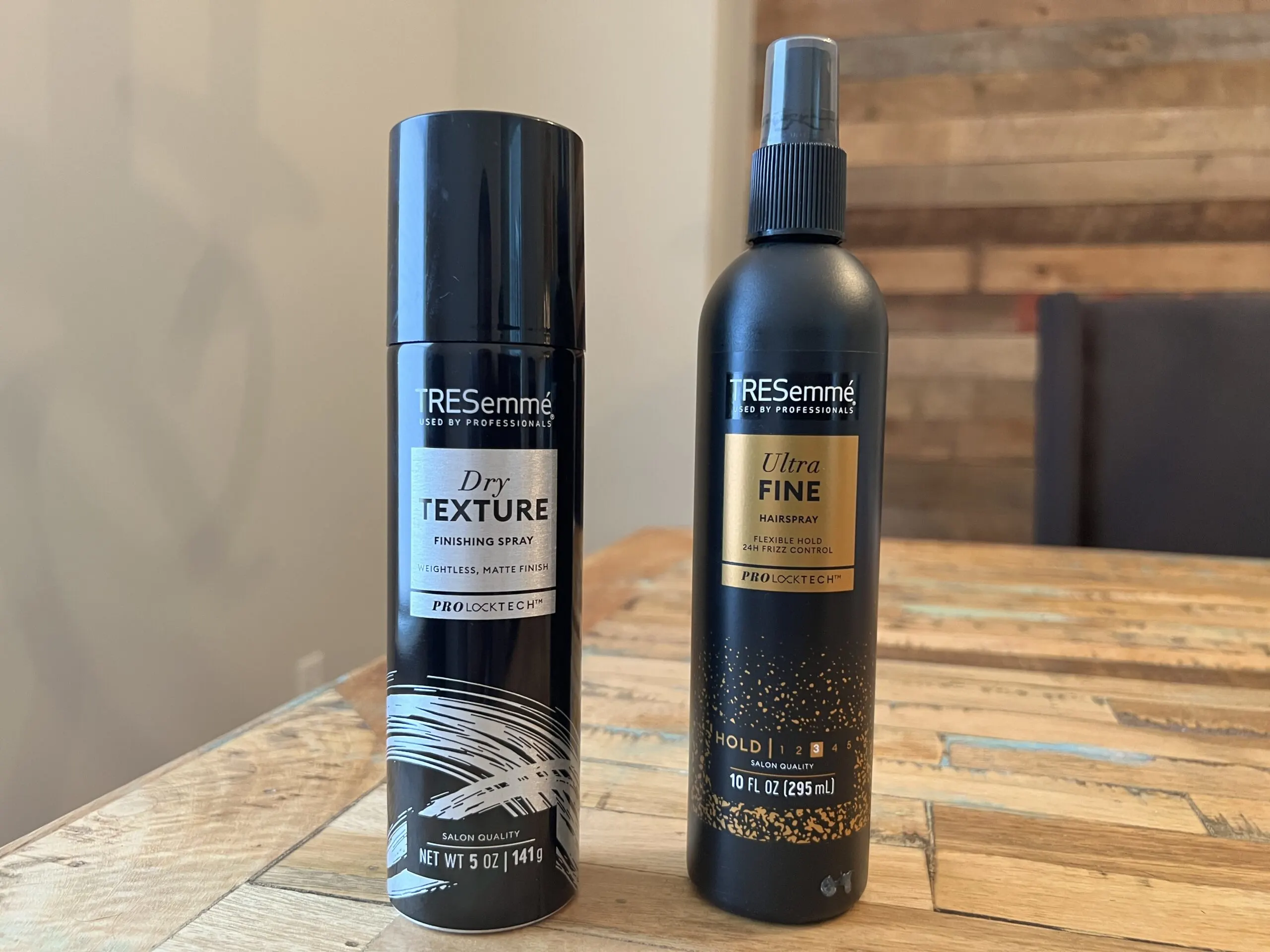 Purpose and Uses
The main difference between texture spray and hair spray lies in the products' purpose. Texturizing spray creates volume and adds texture to your hairstyles. Hair spray is designed and used for keeping your hair in place and smoothing flyaways.
Though you may be able to finesse a little volume out of hairspray, that's not its main purpose. So, when creating your desired hairstyle, you'll want to use texture spray first and then finish with hairspray for hold.
Holding Power
Another key difference between the two products is their holding power. Texture spray usually has a softer hold than most hairspray, as it's meant to give more of a tousled look. That being said, some texture sprays are formulated with more holding strength for those looking for a little extra control.
Hairspray, on the other hand, offers a much stronger hold and is formulated with strong polymers that provide substantial staying power throughout the day.
If you're looking for a product with serious staying power, then you should reach for hairspray. But, if you're looking to add body and texture to your look, texture spray is the way to go.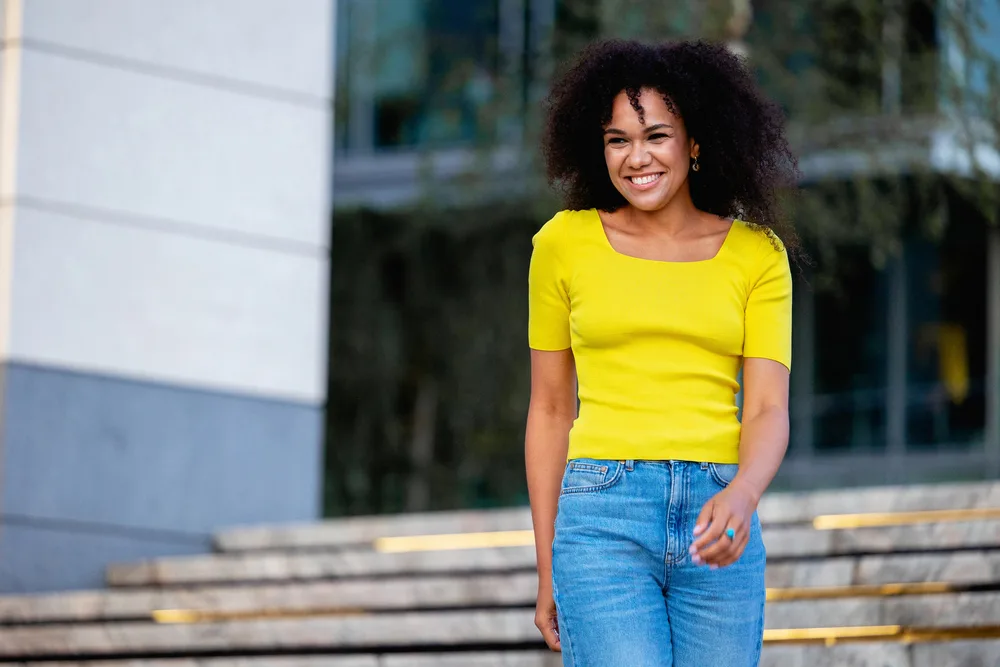 Finish
Texture sprays and hair sprays are known for producing different finishes for the hair. Texture sprays give a matte or semi-matte finish that sets quickly and looks natural. Hairsprays, on the other hand, tend to give a glossier finish that can sometimes look heavy or waxy.
Though you won't have an issue if you use the product according to the instructions, it's important to keep this in mind when deciding which product will be best for your hairstyle.
Note: Some hair sprays dry matte, but this is more of an exception to the rule.
Online Pricing
Though the pricing will vary depending on the specific product in question, texture sprays tend to cost more than general hairsprays. For instance, as of the time of this writing, the average price of a can of texture spray is around $20-$30, while the average price of a can of hair spray is about $15.
This may not hold true in all cases, but it's something to keep in mind when shopping for the right product.
Application Process
Texture sprays and hairsprays should be applied differently for best results. For texture sprays, you'll want to hold the can 6-8 inches away from your hair and continuously spray the hair in a circular motion.
After spraying, you'll scrunch with your fingers to create a tousled, naturally disheveled look. This is an essential step you shouldn't skip if you want the spray to work the way it's intended to.
For hairspray, you'll hold the can around 8 inches away from your hair, like you would with texture spray. You'll then spritz the product in short spurts and then let your hair air dry.
Remember not to spray too much, or else you could end up with a stiff, crunchy mess. You can use hairspray on both wet and dry hair.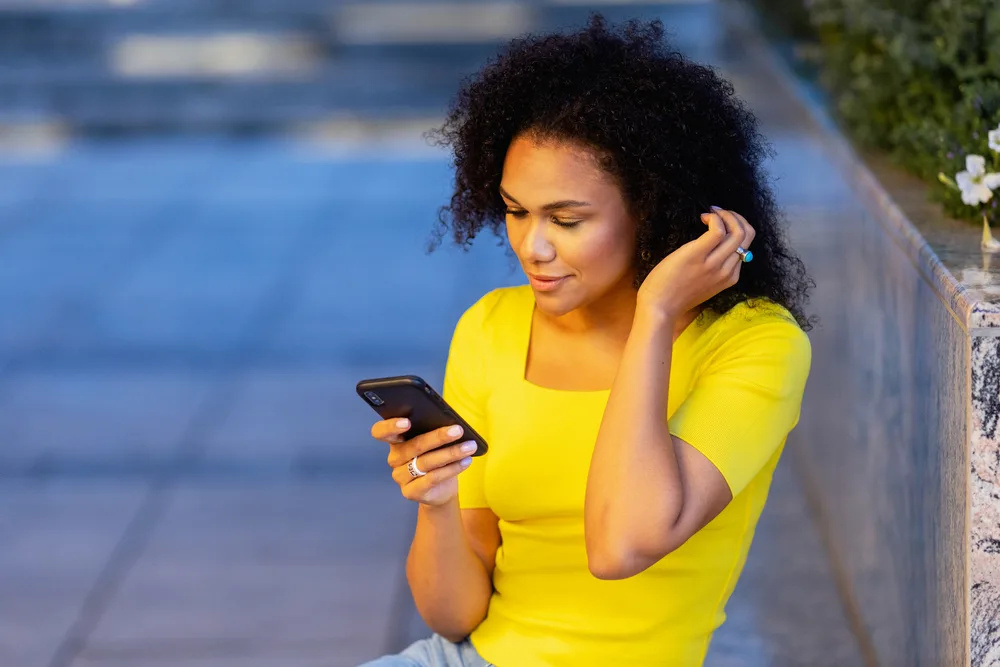 Main Ingredients
Another critical differentiation between texture sprays and hair sprays is found in their ingredients list. Texture sprays often contain sea salt, which helps add volume and texture to create a beachy, tousled look.
They may also contain alcohol to help the product dry quicker. To counteract the drying effects of the salt and alcohol, texturizing sprays often contain hydrating ingredients such as argan oil or aloe vera.
On the other hand, hair sprays traditionally contain polymers and copolymers that hold the hair in place, giving hair sprays their characteristic "holding power". They might also contain solvents like alcohol, which helps the product to dry quickly on the hair, and propellants to dispense the product from the can.
It's important to note that ingredient lists can vary greatly from product to product.
Though the above gives a general idea of what you might find in each type of spray, always check the ingredient list of the specific product you're considering to ensure it aligns with your hair needs and preferences.
Expected Longevity
When it comes to the longevity of these hair products, there's a stark difference between texture sprays and hair sprays. The texturizing effect of the texture spray can last until your next hair wash, giving your hair that beachy, tousled look for an extended period.
However, it's worth noting that the light hold offered by texture sprays may not last as long, especially if your hair is subjected to elements like wind or humidity.
On the contrary, hairsprays are specifically formulated for a longer-lasting hold. They are designed to keep your hairstyle intact throughout the day, resisting factors such as weather conditions and physical activity.
This longevity is especially evident in strong-hold hairsprays. So, if you're seeking a hair product with long-lasting holding power, opt for hairspray.
Reworking Possibilities
It's important to know whether you can restyle your hair after applying a product. Texture sprays offer more flexibility in reworking hairstyles throughout the day when compared to hair spray, thanks to their softer hold.
If you're the type who likes to change up your style or adjust your look as the day goes on, a texture spray would allow you to do so with ease.
Conversely, hair sprays, especially the strong-hold versions, can make reworking a style more challenging. The strong polymers in hairspray that provide its substantial staying power also make the hair more resistant to change without the addition of moisture or more product.
So, if you're planning on rocking a style for the entire day with no plans on touching it again, hairspray is the better option.
Hair Feel
Yet another key difference between texture spray and hairspray lies in the physical sensation, or "feel," they lend to hair. Texture spray imparts a slightly gritty or "dirty" feel to the hair, which may not sound particularly appealing, but it's exactly this quality that imparts the 'lived-in', effortless look that's so desirable.
The added "grit" provides a boost to the hair, giving it more grip and volume, which can make it easier to achieve your desired style.
On the other hand, hairspray can produce a range of results, largely depending on its hold level. Light-hold hairsprays often leave the hair feeling soft and manageable, almost as if there's no product there at all.
This makes it an excellent choice for those seeking a touchably soft finish.
However, stronger varieties of hairspray may leave the hair feeling stiff or even crunchy. While this may not be as comfortable or touchable, it's a small price to pay for the assurance of a hairstyle that won't budge all day, no matter what the day brings.
So, whether you prefer a more natural, flexible feel or need a hairstyle to hold firm all day, your product choice will significantly affect how your hair ultimately feels.
Texture Spray vs. Hair Spray: The Similarities
With all that being understood, both texture spray and hair spray have some similarities. We'll get into them in this section.
Level of Hold
Though hair sprays are formulated specifically to impart hold, texture sprays are also capable of providing a light, flexible hold. Of course, the level of control varies from product to product and depends on how it's applied, but both hairspray and texture spray can be used to freeze your style in place to some extent.
Alcohol Content
Alcohol is a common ingredient in both hairspray and texture spray. It helps the product evaporate quickly, which allows it to dry faster. Hair sprays usually contain a higher concentration of alcohol than texture sprays, but you're likely to find this ingredient in both products.
Shininess
Both texture spray and hairspray can be used to impart shine to the hair. Hairspray is more likely to leave it glossy and slick, while texture spray will often result in a more matte finish, which looks a little more natural.
UV Protection
If you're looking for extra protection from sun damage, many hairsprays and texture sprays contain UV filters as well. This is especially helpful if you're going to be spending a lot of time outside in the sun. The sun can be damaging to both your hair and scalp.
Pros and Cons of Texture Spray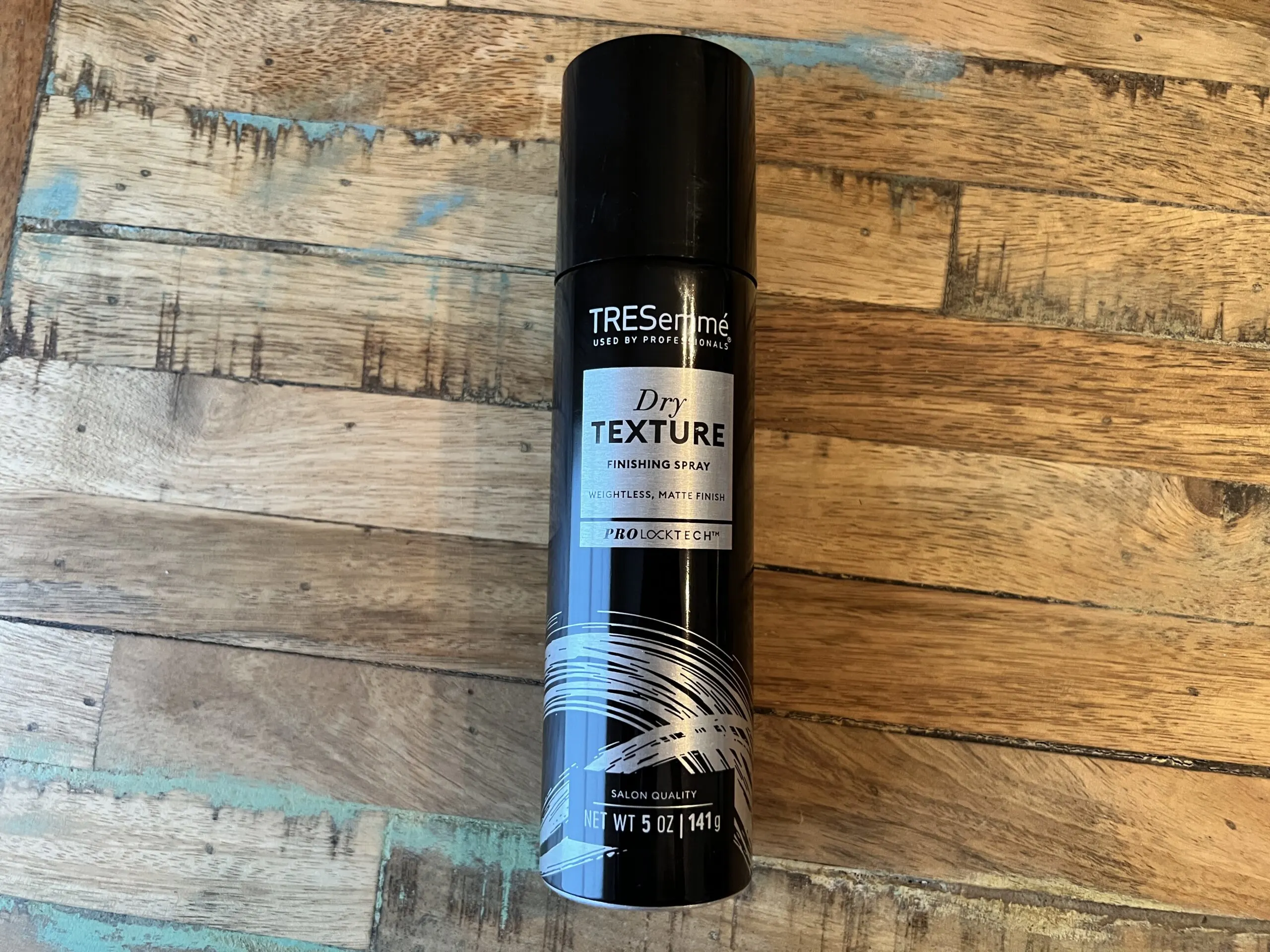 Now that we've explored the similarities between texture spray and hairspray, let's delve deeper into the specific characteristics of texture spray. This hair product has some unique advantages and disadvantages that aren't always apparent at first glance.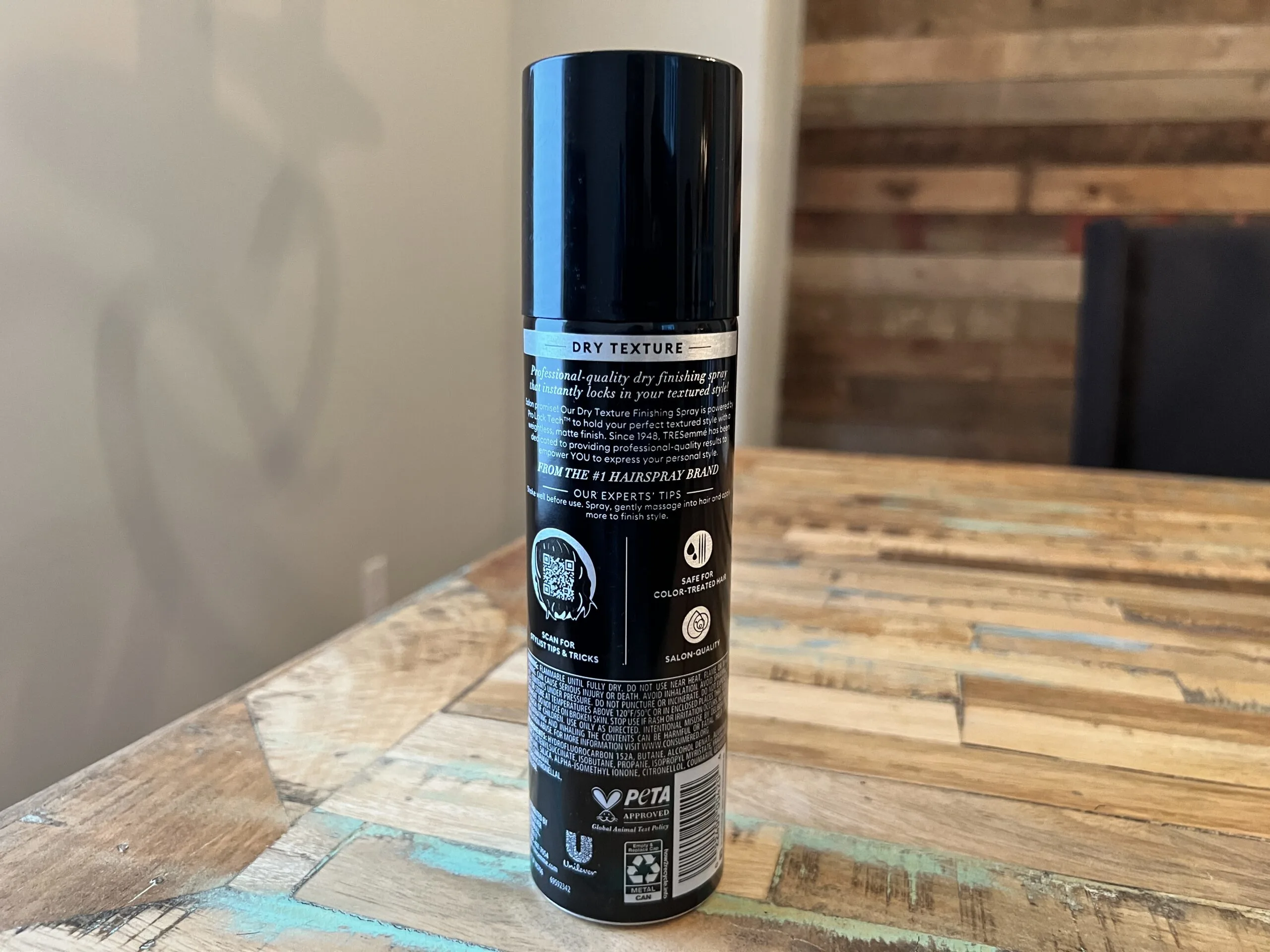 Pros of Texture Spray
Versatility: Texture spray is excellent for creating a range of hairstyles and for adding volume to thin, lifeless, or fine hair. There's also wet and dry texturizing spray; you get to choose which one is best for your hair and when.
Natural look: Unlike hairspray, texture spray tends to provide a more natural, lived-in look. You can even use it to get waves on mostly straight hair.
Less Damaging: Due to its lower alcohol content, texture spray is often less drying and damaging to the hair than hairspray.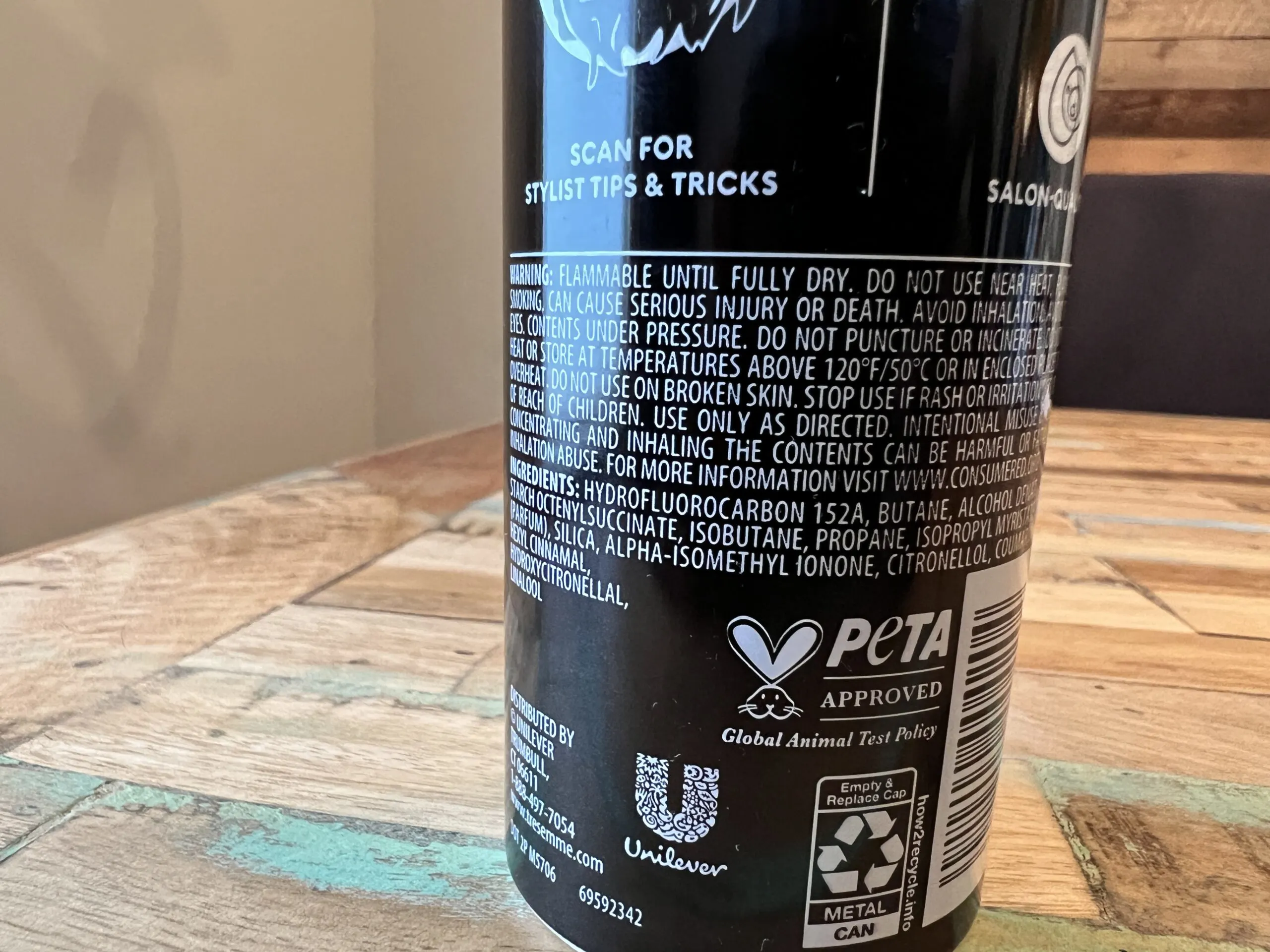 Cons of Texture Spray
Less Hold: Texture spray generally doesn't offer as much hold as hairspray, making it less effective for very sculpted or sleek styles.
Build-up: Overuse of texture spray can lead to product build-up, making the hair feel heavy and dirty.
Price: Texture sprays are often more expensive than hairsprays, which could be a disadvantage for budget-conscious shoppers.
Pros and Cons of Hair Spray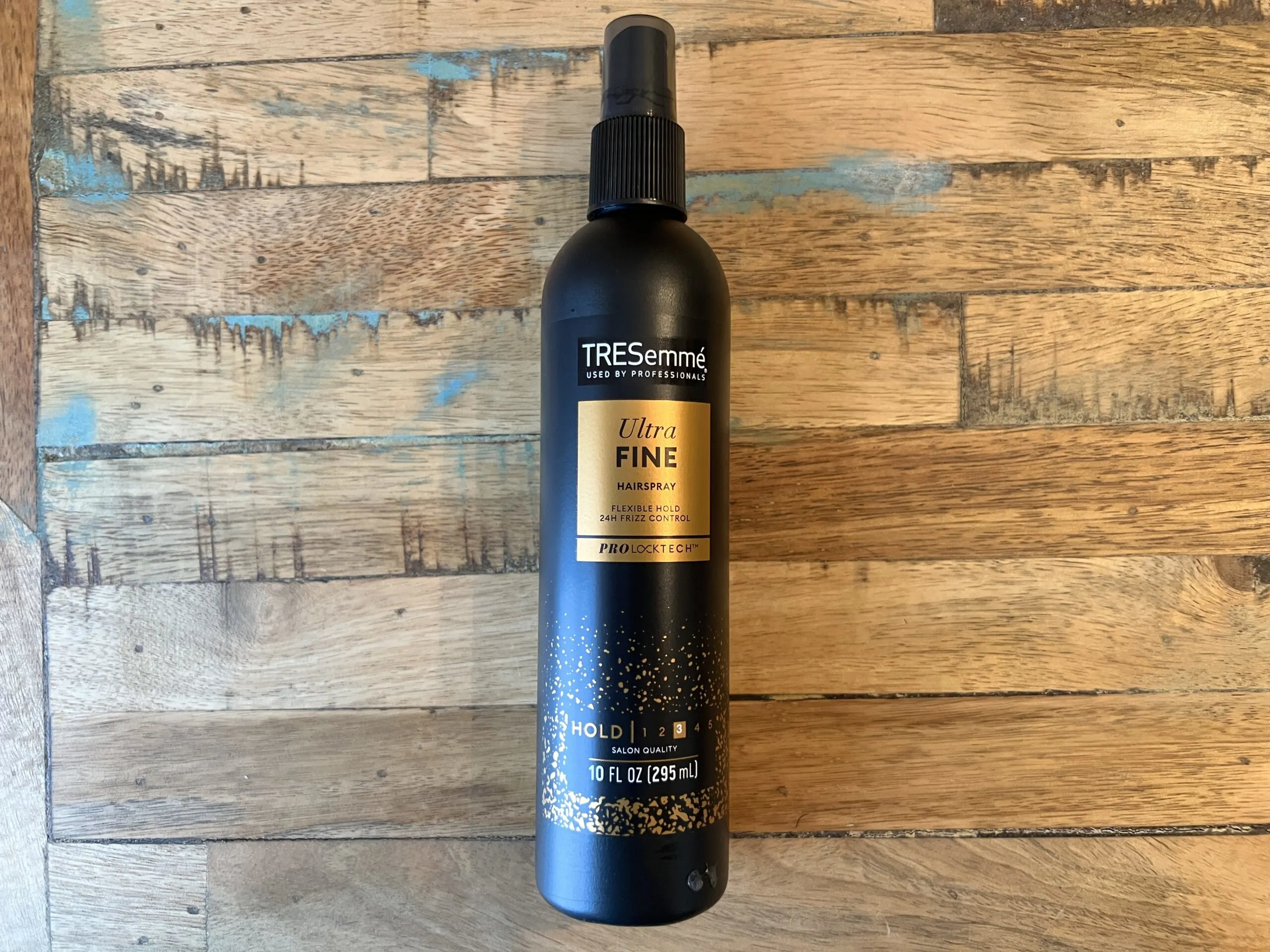 Shifting our focus to hairspray, let's analyze the unique benefits and drawbacks associated with this hair product. Despite a few potential downsides, hairspray is favored by many for its undeniable advantages.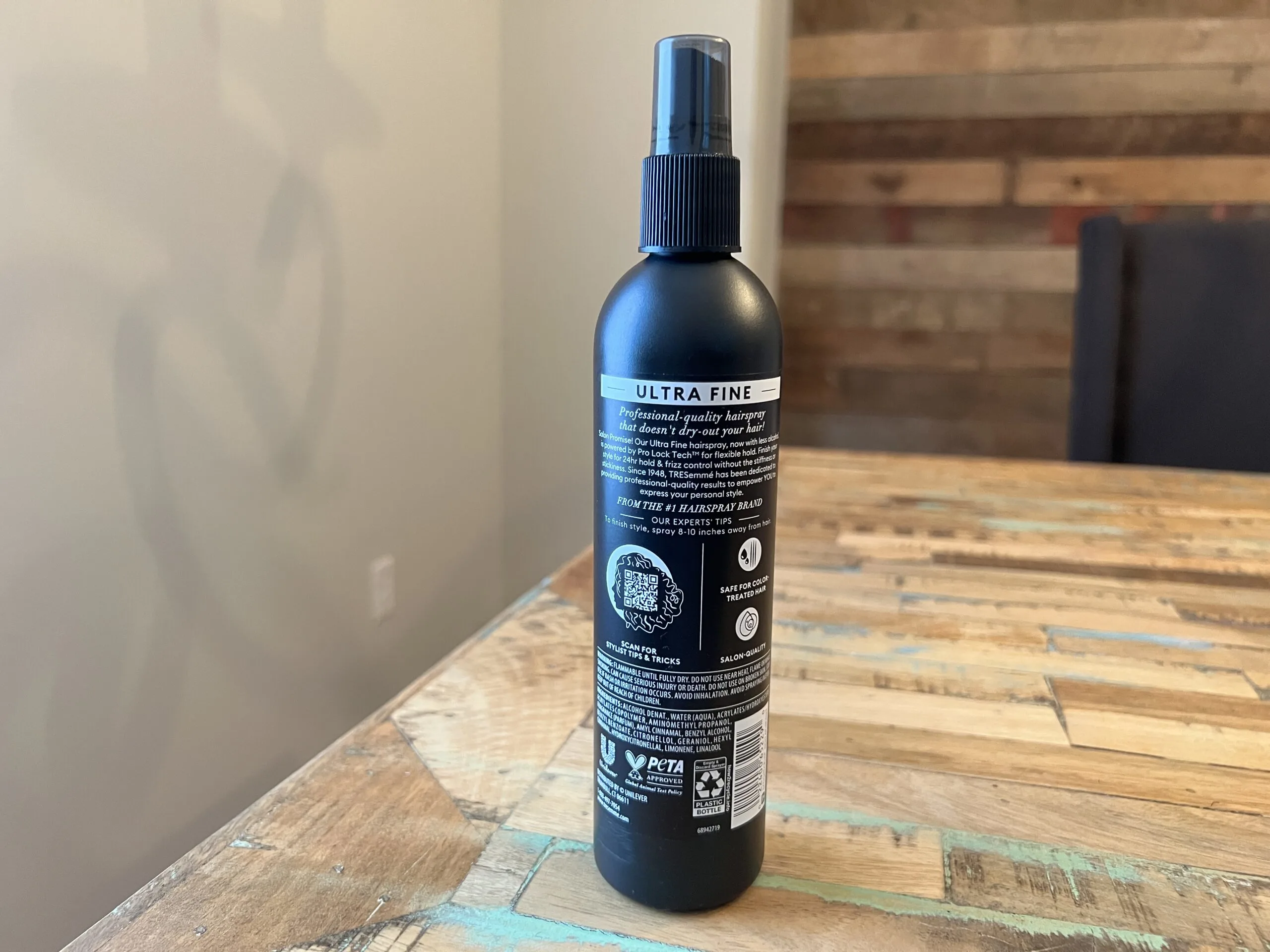 Pros of Hair Spray
Strong Hold: Hairspray is known for its superior hold, making it ideal for maintaining meticulously sculpted and sleek hairstyles.
Volume: Hairspray can also provide a significant volume boost, which is why people with thin or flat hair love it so much. Note: not all hair sprays add volume to the hair – check the label.
Availability: Hairsprays are widely available and come in a range of prices, suitable for different budgets.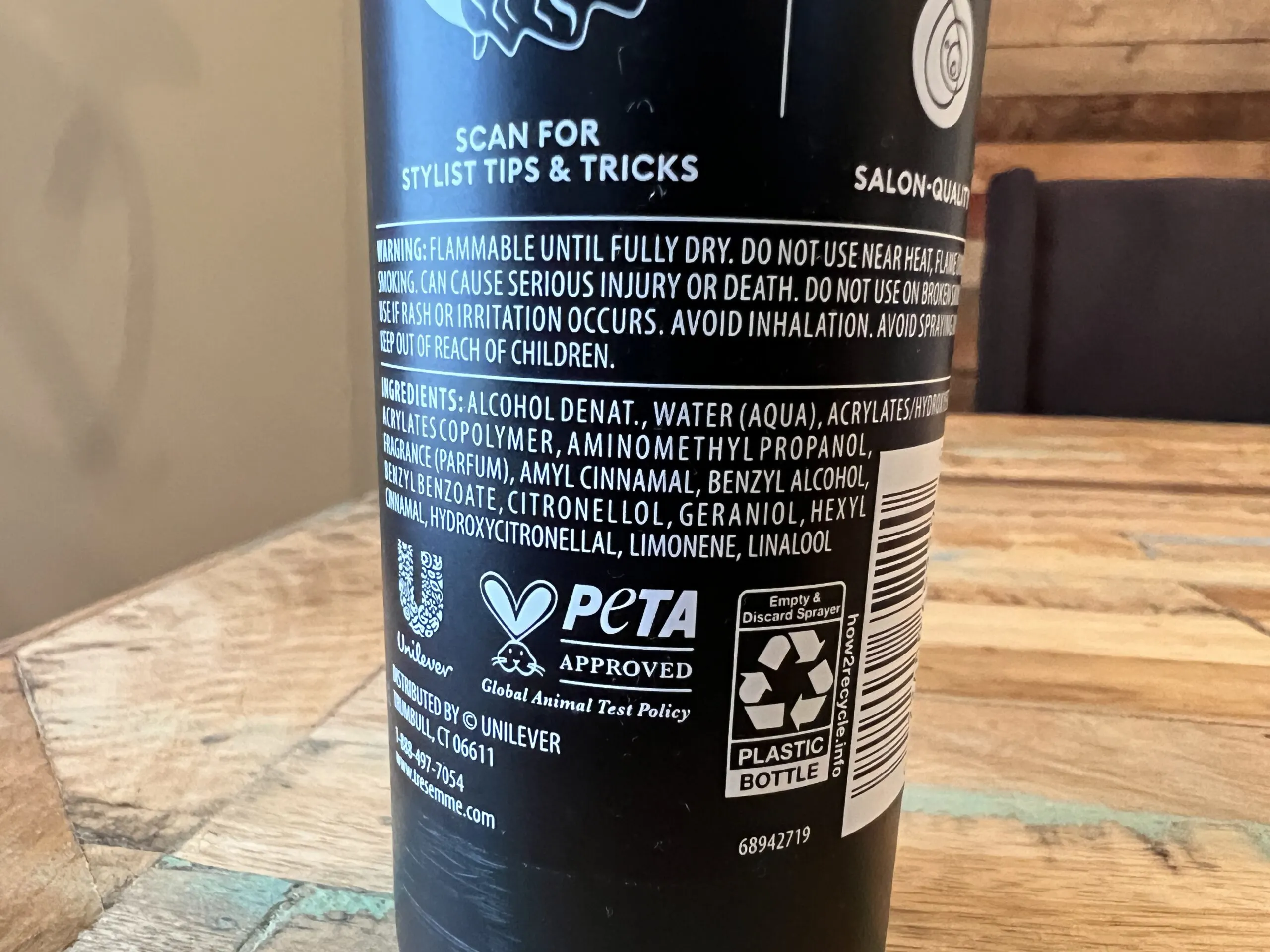 Cons of Hair Spray
Drying: The high alcohol content in many hairsprays can be drying, leading to potential damage over time.
Stiffness: While hairspray provides excellent hold, it can leave hair feeling stiff and unnatural to the touch.
Build-up: Similar to texture sprays, overuse of hairspray can also result in product build-up, leading to a heavy and less natural look.
Can Hairspray Be Used as a Texture Spray?
The short answer is yes, you can use hairspray as a texture spray. However, it won't produce the same result as a true texturizing product. Hairspray may help to add some volume and texture to the hair, but it won't provide the same degree of uplifting movement or definition that comes with using an actual texture spray.
And it could also leave your hair feeling sticking or crunchy as well. If you want more texture, it's probably better to invest in an actual texture spray.
Is Texture Spray the Same as Hair Spray?
No, texture spray is not the same as hairspray. Though both products share some characteristics and can both play an integral part in achieving your desired hairstyle, they serve different purposes and yield different results.
Texture spray's primary function is to add volume and give the hair a "lived-in" look, enhancing its natural texture and movement. On the other hand, hairspray is mainly used to provide hold, keeping a hairstyle in place for extended periods.
Therefore, despite some similarities, these two products are distinct in their roles in hair care and styling.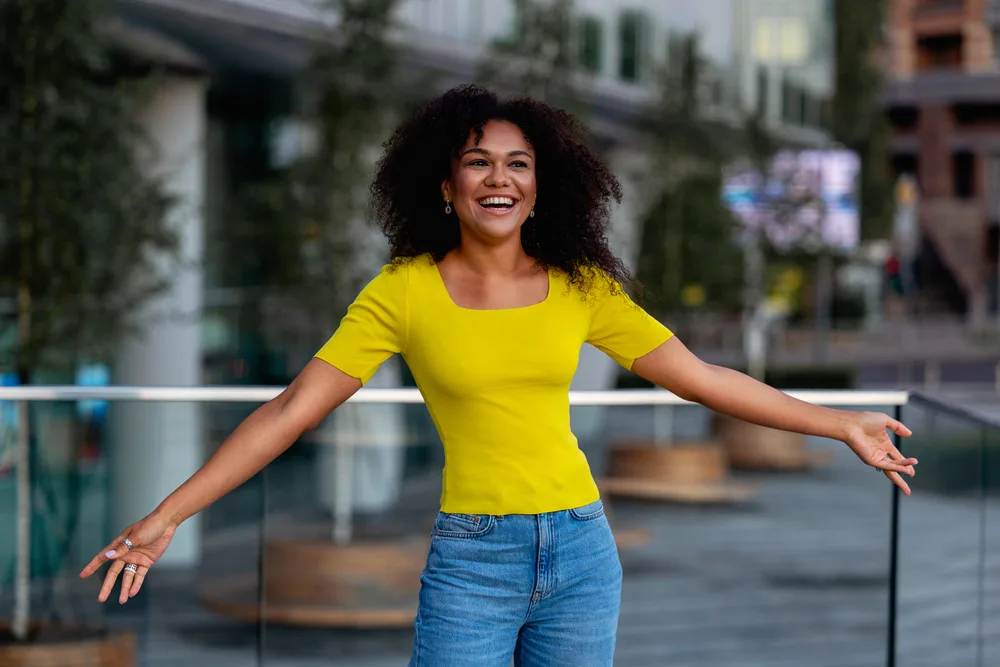 What Does a Texturizing Spray Do for Your Hair?
A texturizing spray, or texture spray, works by adding volume and creating a slightly tousled, beachy look for your hair (this comes in handy for those with a natural wave).
It imparts an effortlessly chic, un-done quality to your locks.
The key to texture spray is its capacity to add body and movement without weighing your hair down or making it feel too sticky or heavy. You can expect these benefits whether you apply it to wet, damp, or dry hair, in most cases.
It's a fabulous tool for those who want fuller-looking hair, as well as for those days when you want a more casual, boho style. It does provide some hold in many cases, but its primary purpose is not to secure your hairstyle in place – that's where hairspray comes in.
Unlike dry shampoo, typical texturizing spray doesn't have the sole purpose of absorbing excess oil from the hair. But if you're looking for one that can double as a dry shampoo, go with a dry texture spray – it can absorb excess oil.
Do You Use Texturizing Spray Before or After Hairspray?
The order in which you use texturizing spray and hairspray depends on the look you're going for. If you want to add volume and body to your hair and ensure it stays in place, you should first apply the texturizing spray, then style your hair, and finally set everything with a light mist of hairspray.
However, if your goal is a more structured, intricate hairstyle that requires a sturdy hold, you may opt to use hairspray before applying the texturizing spray. This method allows the hairspray to set the style, while the texture spray adds a touch of natural movement and volume as a finishing touch.
Remember, there's no hard and fast rule – feel free to experiment with both methods to see which works best for your hair and the look you're aiming for.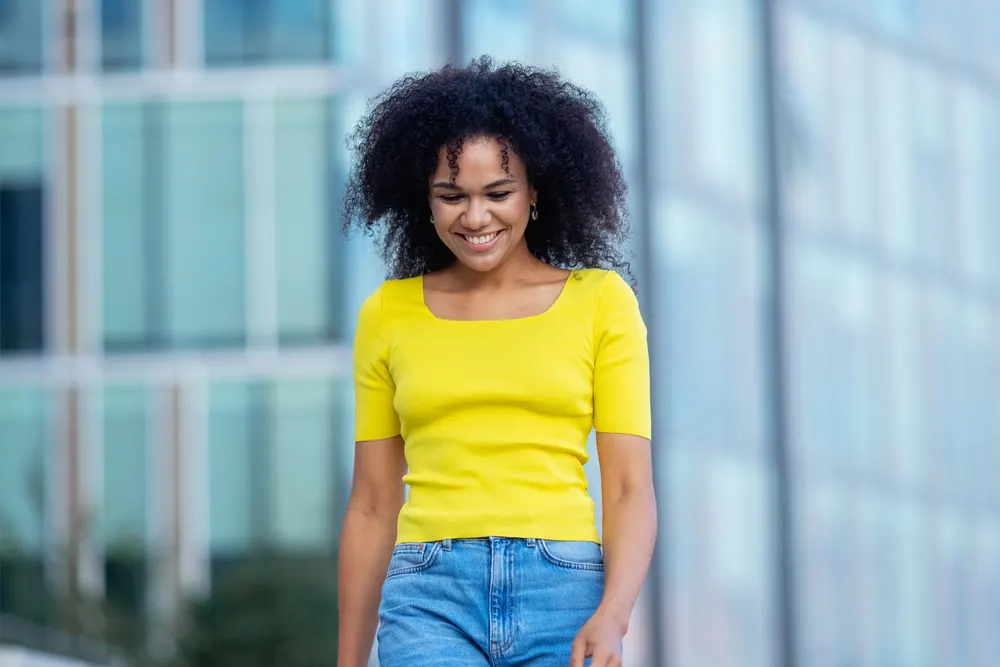 Does Texture Spray Make Hair Wavy?
Yes, a texture spray can indeed make hair wavy. It is designed to accentuate the natural texture of your hair, which would result in waves if your hair has a natural wave or curl to it. This effect is achieved by the spray creating a flexible hold that supports the hair's natural movement.
But don't expect it to turn naturally straight hair into waves. If your hair is straight, a texture spray on its own will not be enough to create waves. In that case, you may need to use a curling iron or other styling tool in conjunction with the texture spray to achieve a wavy look.
So, there you have it – everything you need to know about the differences and similarities between texture spray and hair spray. We hope you found all the information you were looking for, and we wish you the best with your hair.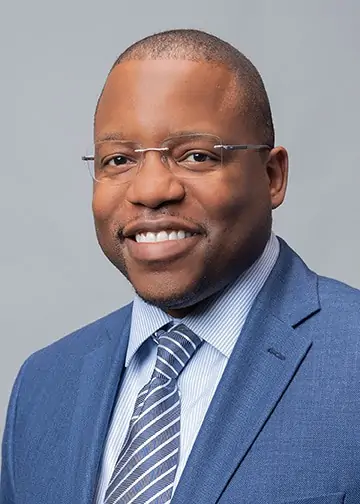 Kenneth Byrd holds a BS in Accounting and Management Information Systems and an MBA from the University of Alabama at Birmingham. With over 15 years of experience, Kenneth has been dedicated to hair care since 2008, when he co-founded Curl Centric® and Natural Hair Box alongside his wife. As a team, they promote healthy hair care practices through their comprehensive platform, Curl Centric. Curl Centric is a website operated by a husband and wife team that encourages healthy hair care. At Curl Centric, we aim to help our readers take control of their hair care journey and make good decisions about products, hairstyles, and maintenance techniques. We also have strict editorial integrity; here's an explanation of our editorial guidelines and how we make money.