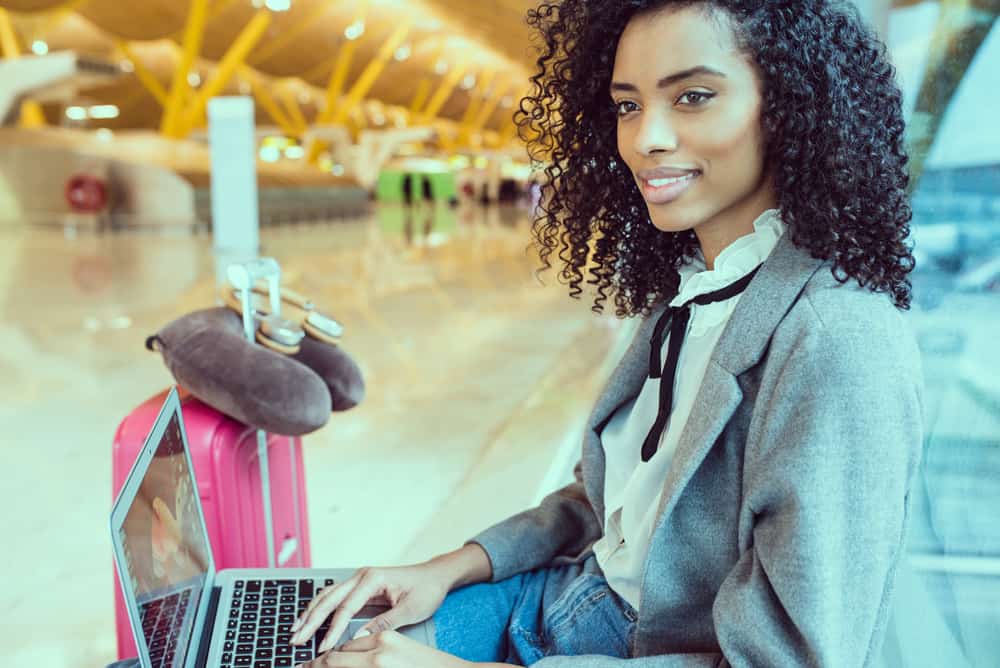 Jet setting with curls is much more than a notion, but things get even more complicated when you're unsure whether you'll be able to take your holy grail products on the plane.
Hairspray is one of those products that give travelers issues at the TSA checkpoint.
Some have to throw out their spray, while others can somehow keep theirs. This undoubtedly causes confusion, and we're here to dispel it. This article will tell you whether you can take your hairspray on a plane.
Can You Take Hairspray on a Plane?
You can take hairspray on a plane, but you can't bring just any container of hairspray in your carry-on. According to the TSA website, the container should be travel-sized, equal to or under 3.4 ounces.
This rule applies to both aerosol hairsprays and pump sprays.
In addition, whether you will be taking hairspray with you or checking it in your luggage, it will need to be capped and be able to fit inside a 1-quart clear plastic bag.
You only get to have one of these bags in your carry-on. TSA hairspray rules are designed to ensure your safety and minimize accidental spills of hair styling products.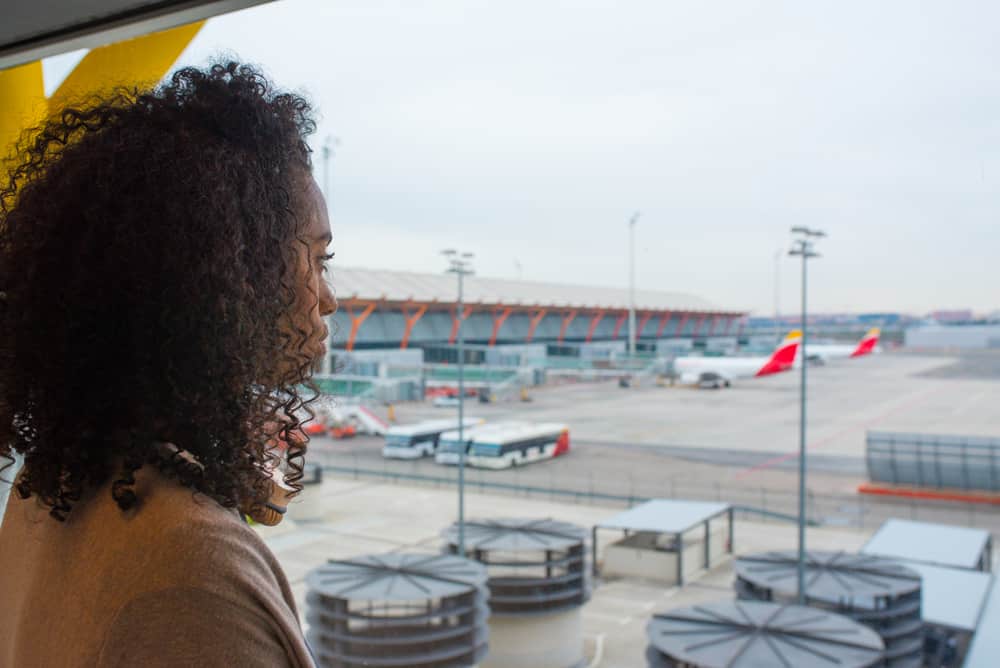 TSA Ultimately Decides
It's important to know that, ultimately, the TSA has the final say as to whether you can take your hairspray on the plane. If they find an issue with the specific hairspray you're trying to bring, they can request that you get rid of it or not proceed through the TSA security checkpoint.
For these reasons, we recommend not even bringing spray that is larger than 3.4 ounces, as you may be disappointed when it comes time to go through the TSA checkpoint.
And we also don't recommend bringing expensive hair sprays or other hair styling products in your carry-on since TSA can ultimately make you throw them out for one reason or another.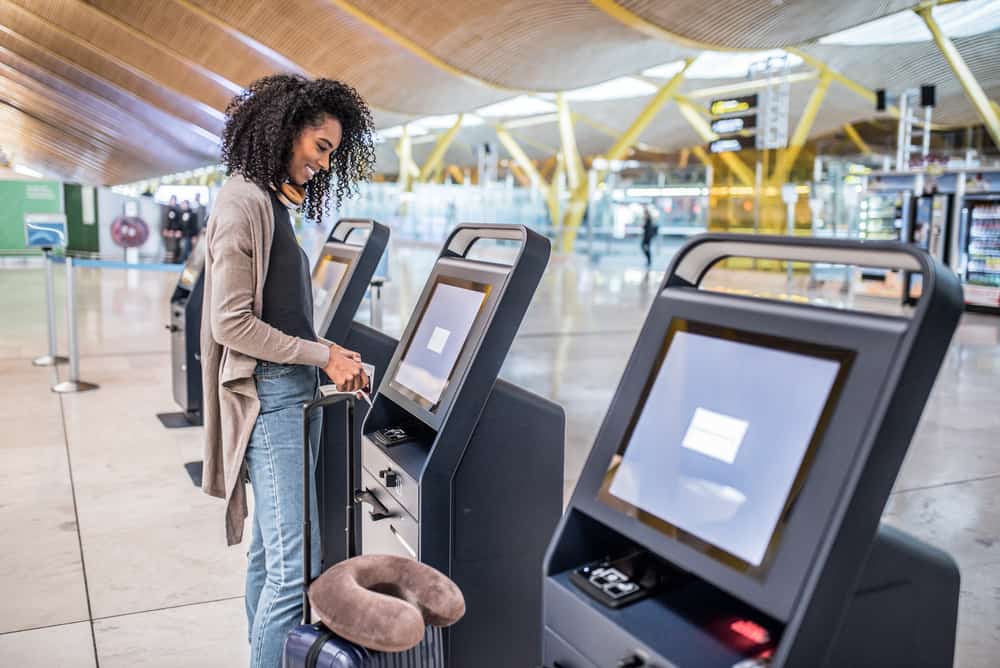 Can You Use Your Hairspray on a Plane?
Even if you do take your hairspray on a plane, you may not be able to use it during your flight. If that wasn't your intention, you've got nothing to worry about.
But if you want to spruce up your curls before exiting the plane, you need to know the regulations that exist surrounding whether you can use the hairspray aerosols on the plane.
Hairsprays, or any toiletries, that have a strong, off-putting smell will need to remain in your bag throughout the flight. This helps to ensure that other plane passengers are not overcome by the fumes of your hairspray.
Per the TSA website, passengers cannot use products like acetone and nail polish on the plane. There is no mention of the prohibition of smelly hairspray.
But to be safe, try to steer clear of hairsprays with strong fragrances and don't plan on taking them out during your flight. That way, you won't have to deal with any conflict in the event you're asked to put it away.
Note: If you plan on taking your hairspray out mid-flight, be sure to ask a flight attendant first.
On any given flight, there will be people of all ages and backgrounds, and you never know what ingredients and fumes people might be sensitive to. They may ask that you use it in an area that's not full of people or go to the lavatory to use it.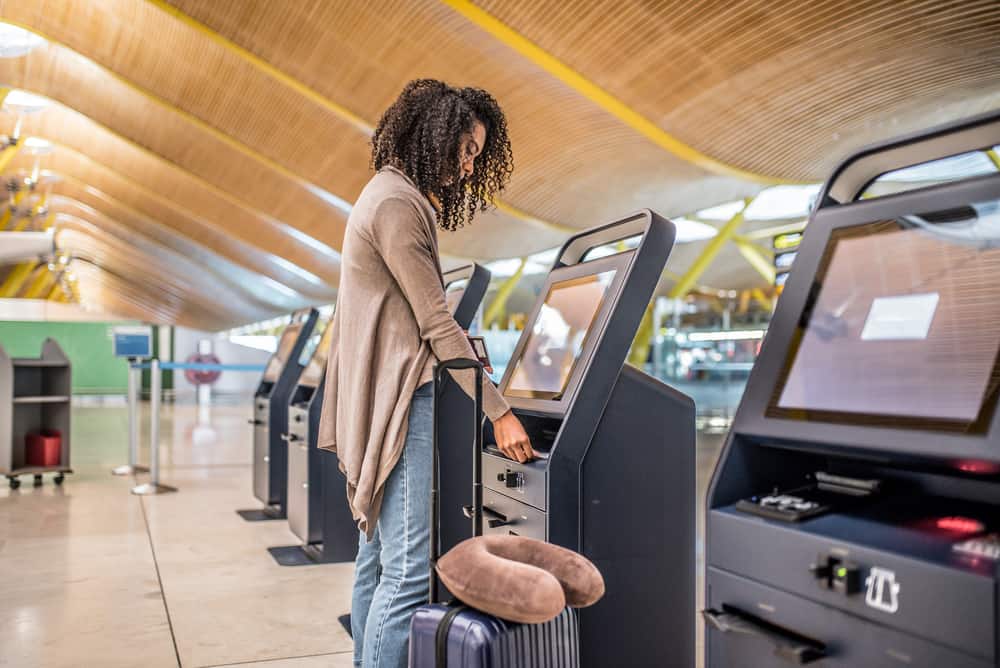 Should You Check Your Hairspray or Bring It in Your Carry-on?
There will be instances when it's better to leave your hairspray in your checked luggage versus bringing it on the plane.
Here are some guidelines based on TSA rules to help you decide.
Bring it: You should bring your hairspray if you anticipate that you'll need to use it right after you get off of the plane or in the lavatory during the flight. If you've got room in your bag and your spray bottle is less than the 3.4-ounce max, you're good to go.
Check it: You can check your hairspray in your luggage, but you won't have access to it on the plane should your hair do a number on you. But if you aren't able to get your hands on a travel-sized can of spray, this is your best bet.
Guidelines for Checked Toiletry Items
Just keep in mind that there are additional guidelines for medicinal and toiletry items in checked luggage:
There's a limit on toiletry weight (68 fluid ounces or 70 ounces per person).
No single item can weigh more than 17 fluid ounces or 18 ounces.
Applicable items include nail polish remover, nail polish, aerosol sprays, hand sanitizers, other liquid toiletries, and similar items.
As you can see, you've got a small allowance for checked toiletry items, and you'll need to use it wisely if you're going to have everything you need at your destination.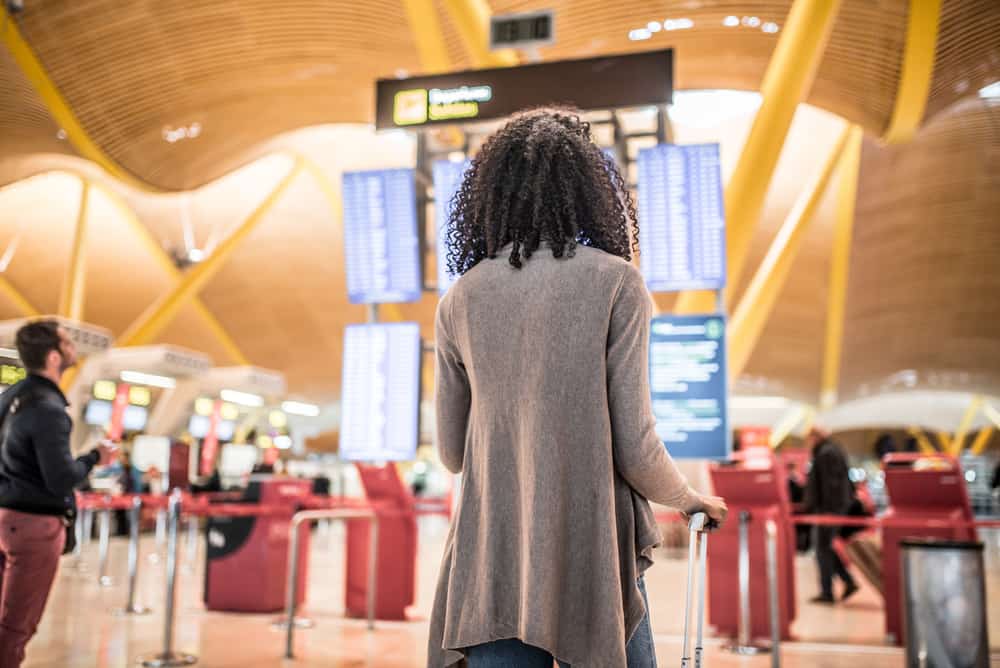 Is Hairspray Safe in Your Checked Luggage?
A significant reason why some people decide not to check their hairspray and other aerosols is that they're afraid that they'll explode in their luggage.
This is a valid concern, but it's fueled by the misconception that aerosol cans explode spontaneously. Contrary to what some believe, aerosol cans do not explode out of anywhere even though they are considered a hazardous material.
What causes these cans to explode in most cases is extreme temperatures and punctures. So, as long as you don't pack your hairspray next to a heat source or something sharp, the chances of a messy disaster occurring are very small.
Another precaution that TSA enforces to limit spills of potentially flammable liquids is to require passengers to pack their hairspray with a lid or cap.
Plus, although it is not required, you can also bag up your hairspray to contain spills just in case the cap comes off.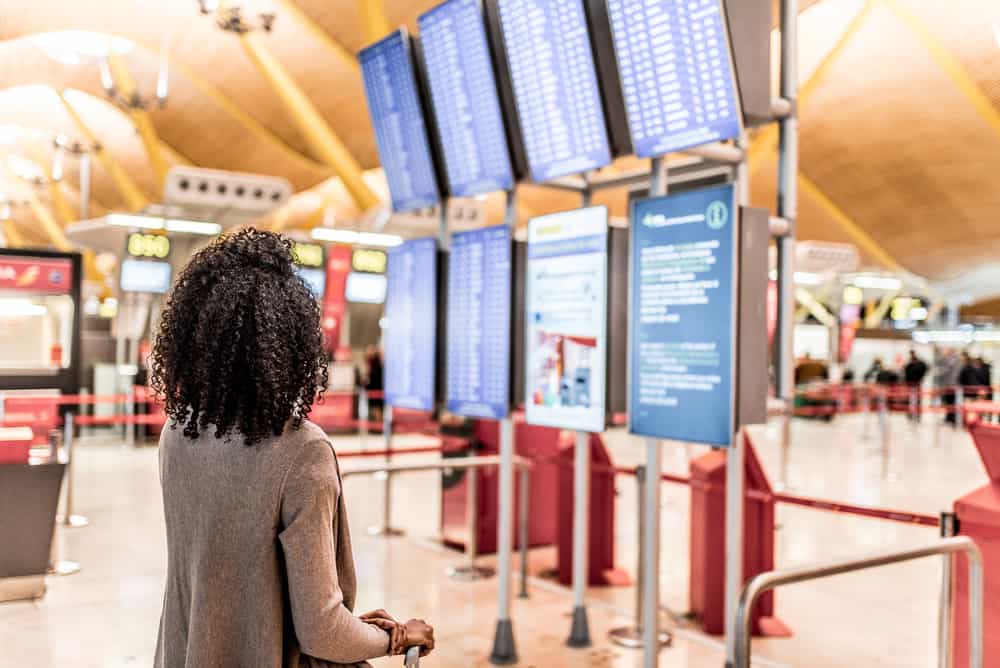 Where to Find Travel Sized Hairspray
Travel-sized containers are the only way to go if you want to take hairspray with you on the plane. Luckily, you can find travel-sized hairspray just about anywhere – in department stores, beauty supply stores, and even online.
You will often pay a premium for these items – a small container of a given spray can cost nearly as much as a full-sized container of that same item. But that's not always the case.
Here are a few modestly-priced travel-sized hairsprays to take with you in your carry-on baggage:
To save money, many people buy their own travel-sized containers from their local dollar store and fill them up with their favorite hairsprays. This works like a charm for cost-conscious passengers.
Be sure to label your bottles so you can keep track of what's what.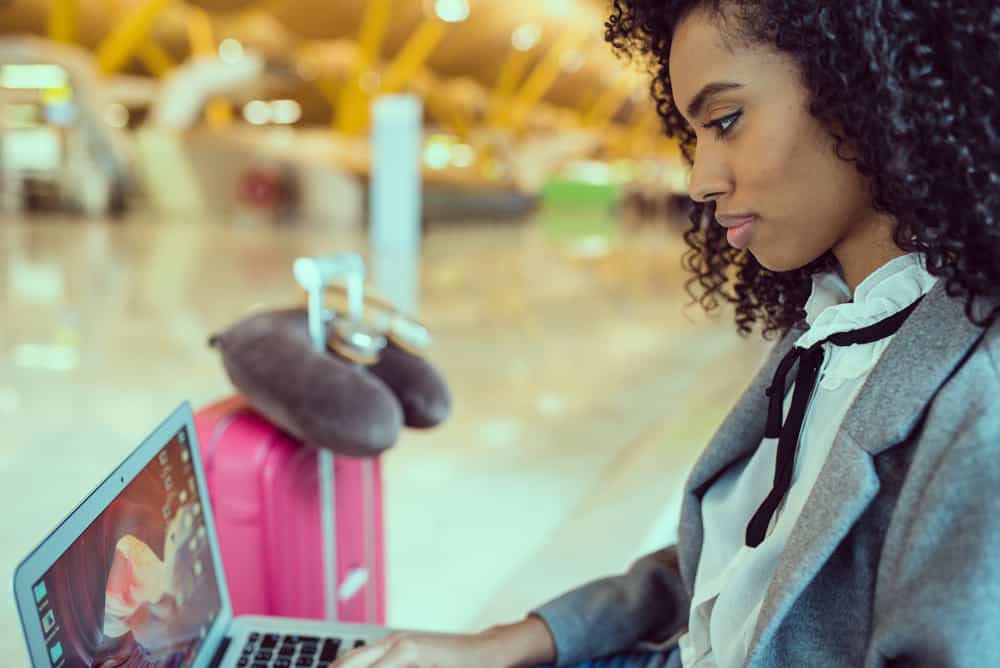 How to Avoid the Hairspray Restrictions
To avoid the hairspray restrictions, leave your spray at home and wear your hair in a protective style. Braids, twists, and other protective styles can easily survive a multiple-day trip, and plane rides included!
And as a plus, you won't need hairspray to refresh your style on the average trip. Protective styles have amazing staying power and will have you looking picture-ready at a moment's notice.
So, you definitely can take your hairspray on the plane with you. You've just got to abide by the regulations set forth by the TSA.
We hope that this article has given you all the information you need to make an informed decision on how to pack your hairspray for your next big trip. Good luck!