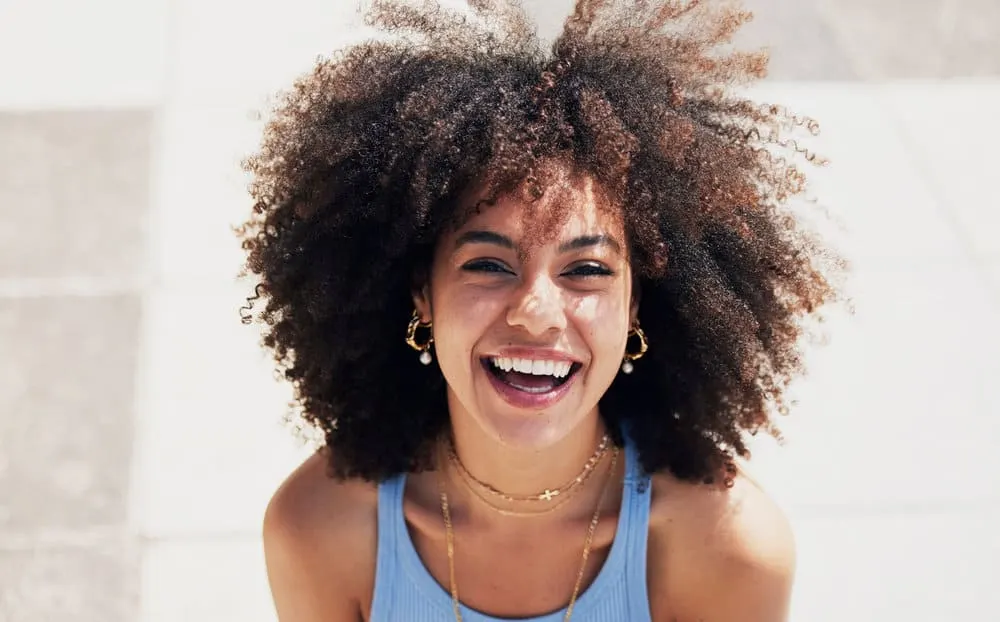 Protein treatments are one of the lesser-known hair treatment types in the natural hair community. If you ask the average curly girl or guy what they are, chances are they won't know much about it.
If you're in the mood to learn about protein treatments, what they can do for natural hair, how to do them, and more, then this is the article for you. In it, we'll tell you everything you could possibly need to know about the benefits of using a DIY protein treatment for natural hair at home. Let's get right into it!
What Is a Protein Treatment?
Before we get into the more complicated protein treatment topics, let's start with the basics. A protein treatment is a treatment containing protein.
It may be a conditioner, a DIY mixture or cream, a prescribed medication, or an over-the-counter remedy. Most protein treatments contain keratin, though you may also find some products with collagen as a main ingredient.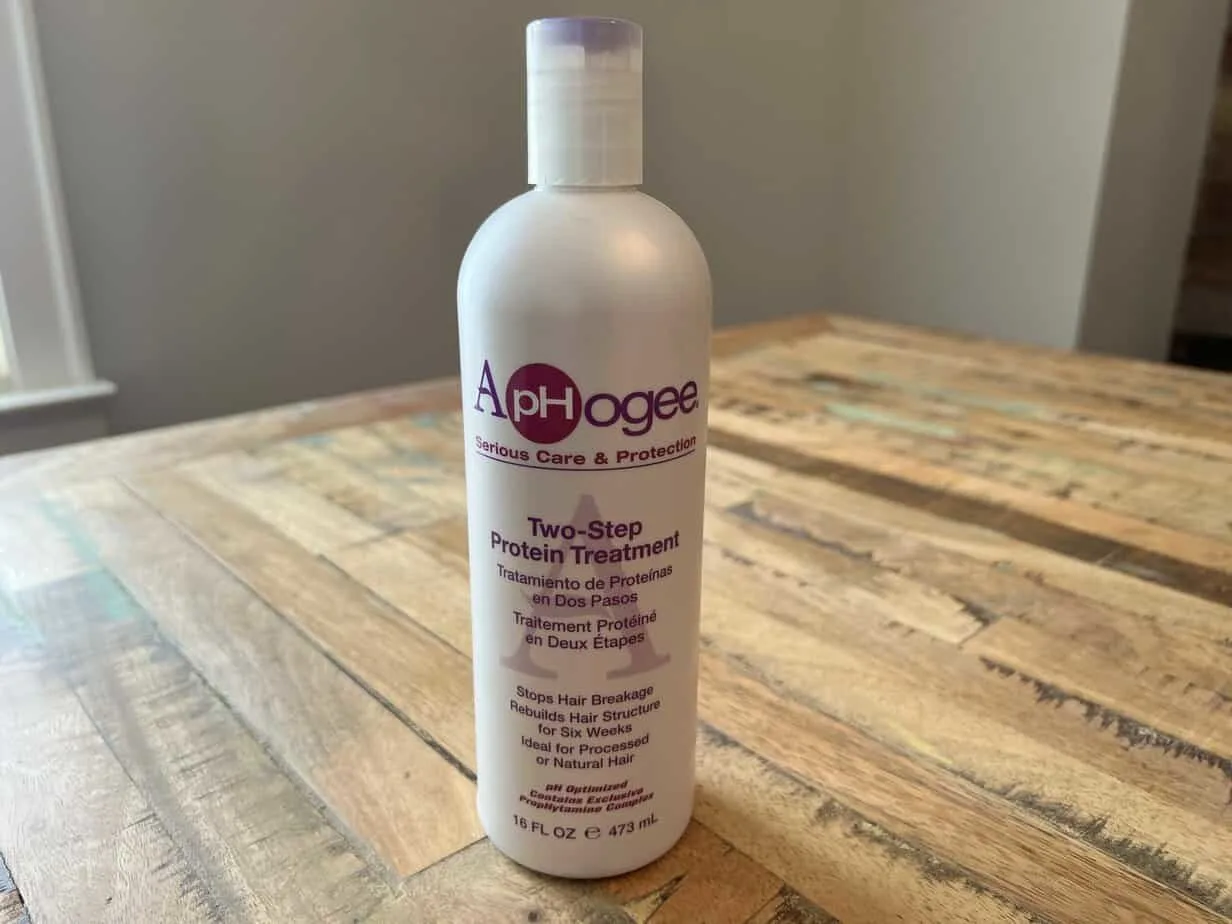 What Do Protein Treatments Do?
With that out of the way, you may be wondering what protein treatments do. In short, the proteins in a protein treatment bind to weak areas along the hair shaft, which are usually caused by excessive styling, chemical treatments, and heat damage.
With these holes and gaps filled in, the strands will be stronger and more resilient. In turn, you'll be in better shape to reach your hair growth goals.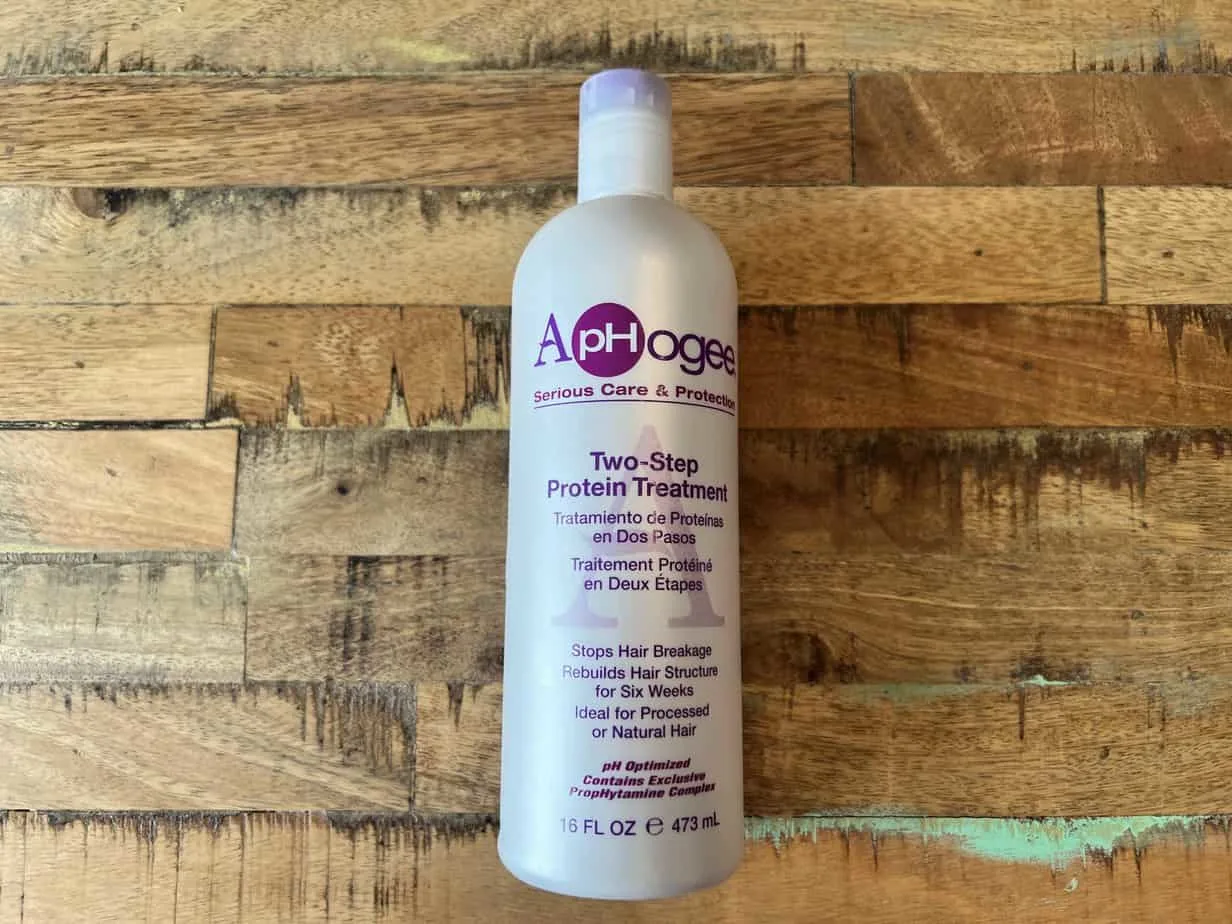 Another main thing that protein treatments do is improve the appearance of the hair. With all the chips and holes in the hair shaft repaired, the hair takes on a smoother and shinier overall appearance.
That makes all of your hairstyles look better.
Last but not least, protein treatments leave a protective film on your hair. This film protects your hair from environmental damage and mechanical damage from hair styling and hair care.
Of course, protein treatments cannot protect your hair from everything.
But every little bit of protection counts, especially in the case of curly natural hair, which is more prone to damage and breakage than every other hair type.
How to Know if Your Hair Needs Protein
Before you go anywhere near a protein treatment, you should first determine whether your hair needs it. One thing to remember about protein treatments is that you should never use them unless your hair really needs them. Here are some signs that signal the need for a protein treatment.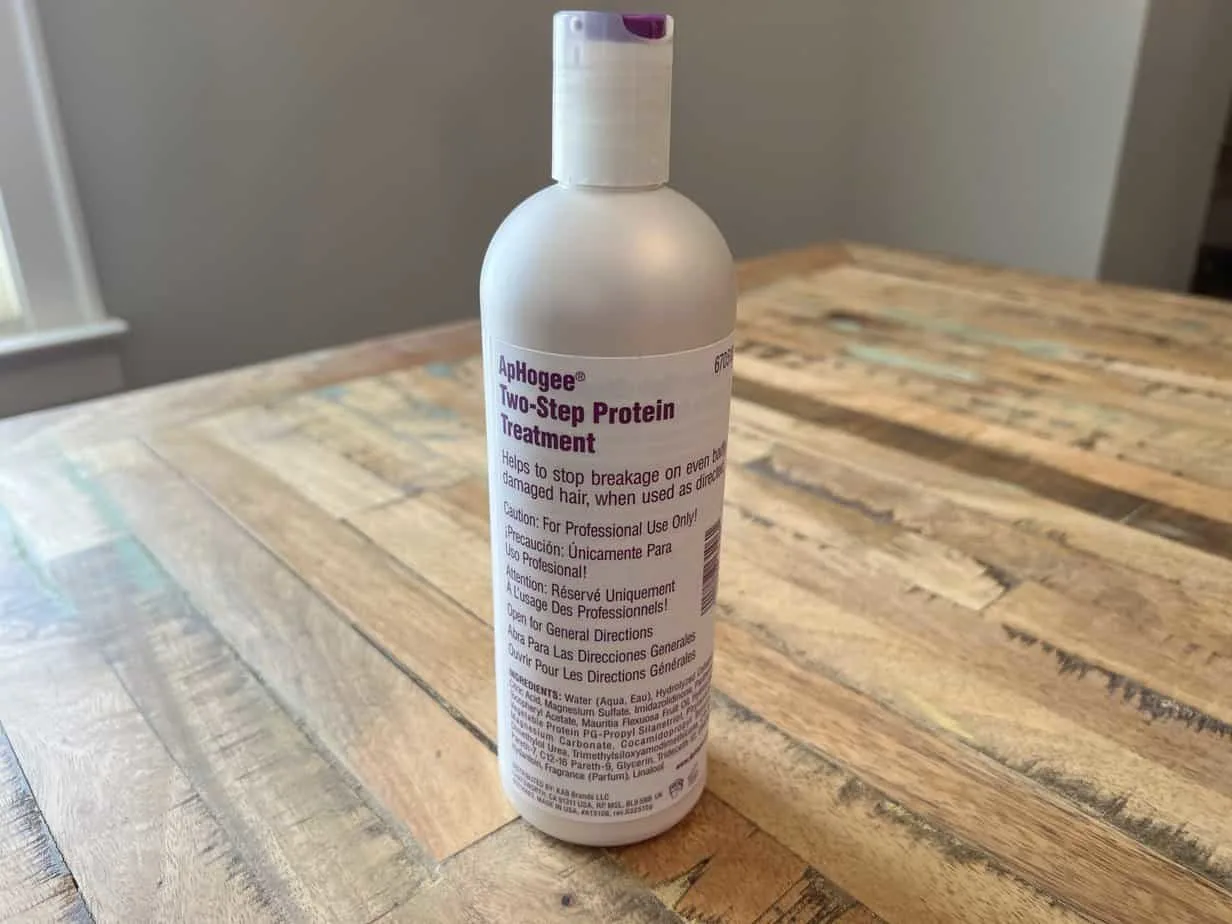 You Have High Porosity Hair
High porosity hair is hair with loosely spaced, lifted cuticles. Some people have naturally high porosity hair, while others get this hair characteristic as a byproduct of damage from chemicals or heat.
High porosity hair has a hard time holding onto moisture.
As you may imagine, this opens the door to chronic hair dryness, split ends, and breakage. Protein treatments can help with this issue by strengthening the hair and filling in those areas where the hair cuticle has been damaged.
You Recently Got Your Hair Chemically Treated
Chemical treatments like hair color, bleach, relaxers, texturizers, and the like can wear away your hair cuticles and reduce your hair's porosity. As a result, your hair could become remarkably weaker and more damaged over time.
In this case, a protein treatment may be used to either prepare the hair for the chemicals or repair the hair after the chemicals have been applied.
Sometimes, the hair could become so damaged that it takes on a gummy, sticky consistency. This is a sign of extreme damage – whenever this happens, you need a protein treatment right away.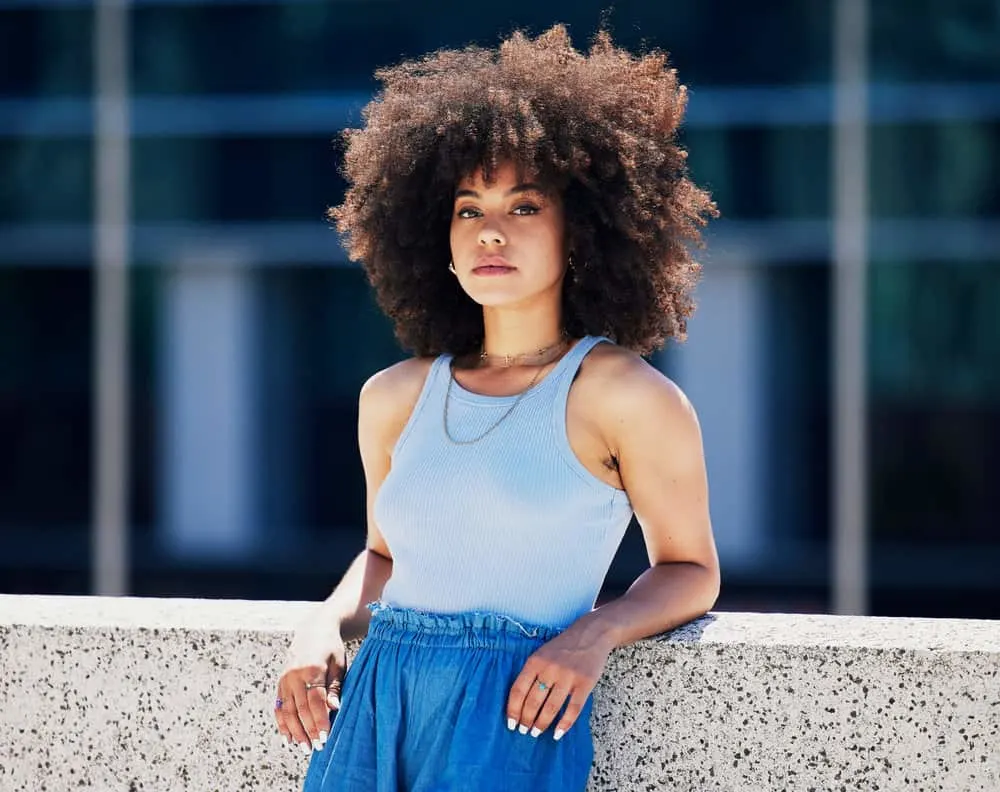 Your Hair Is Stringy
Stringy hair is a telltale sign that your hair needs some protein. Stringy hair is thought to be caused by a lack of protein. With a quick protein treatment or two, you should see an improvement in the look and feel of your hair.
Your Hair Doesn't Stretch the Way It Used To
Everyone's hair has some degree of elasticity. If your hair doesn't stretch as far as it used to without breaking, there's a good chance that your hair is lacking in the protein department.
A protein treatment could be just what you need to restore your hair's elasticity and reduce its chances of breakage. After a protein treatment, you may see a marked difference in how your hair behaves.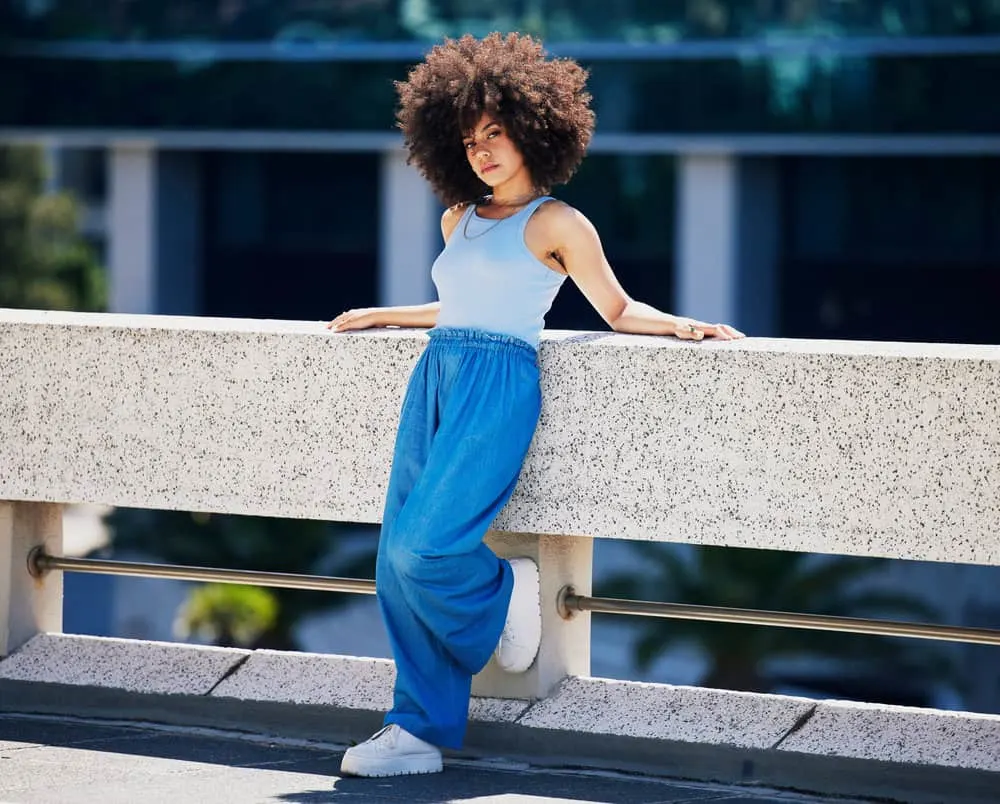 You Lost Your Curl Pattern
Losing your curl pattern is a huge sign that you need a protein treatment. This issue often creeps up when your hair is stripped of protein during a chemical treatment or becomes badly damaged from heat.
Oftentimes, after adding protein to the hair, people see their curl pattern returning. Though, it's not guaranteed that your curl pattern will return completely to its previous state.
How to Do a Protein Treatment
Have you decided that you'd like to add consistent protein treatments to your hair care routine? If so, you need to know how to do them so you can get the best results possible. In this section, we'll give you some step-by-step instructions for how to do a protein treatment.
We'll start by letting you know that you can have a protein treatment done at your local hair salon. Many salons and stylists offer this service for a fee. And some of them even include it as part of a chemical hair treatment to preserve the integrity of your hair.
In most cases, you'll have to pay extra for a protein treatment. If you don't want to take on this cost, you can definitely do it at home (keep reading for that).
How to Use Aphogee Protein Treatment
How To:: ApHogee Two-Step Protein Treatment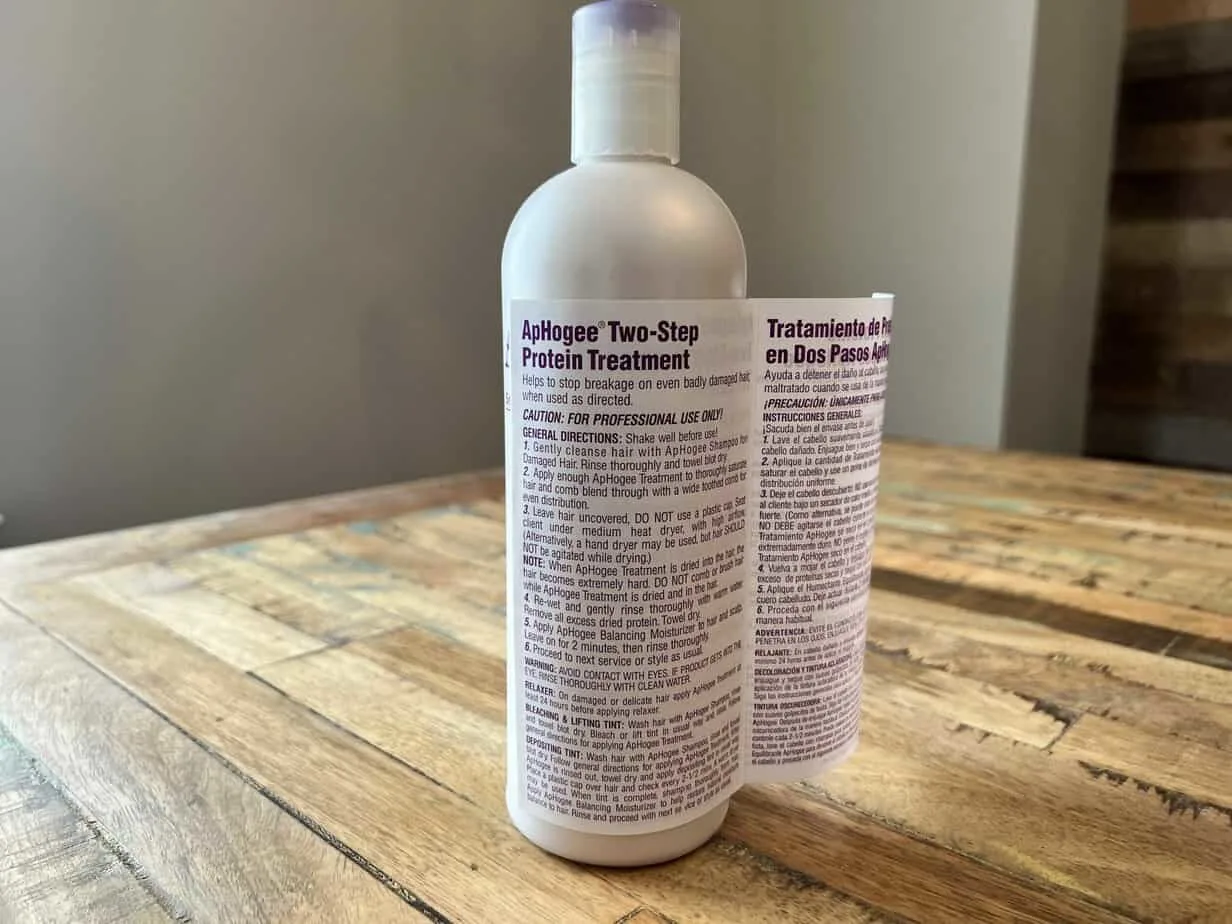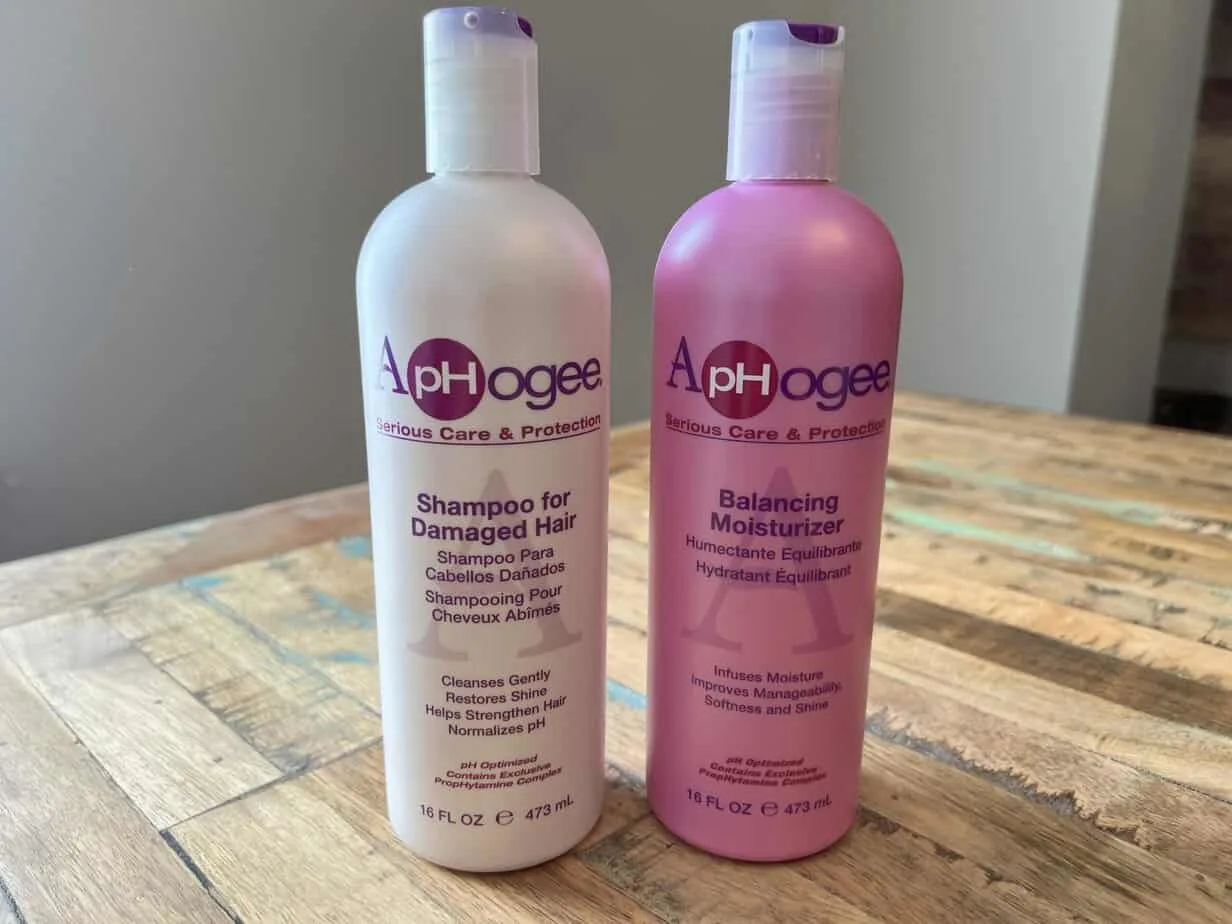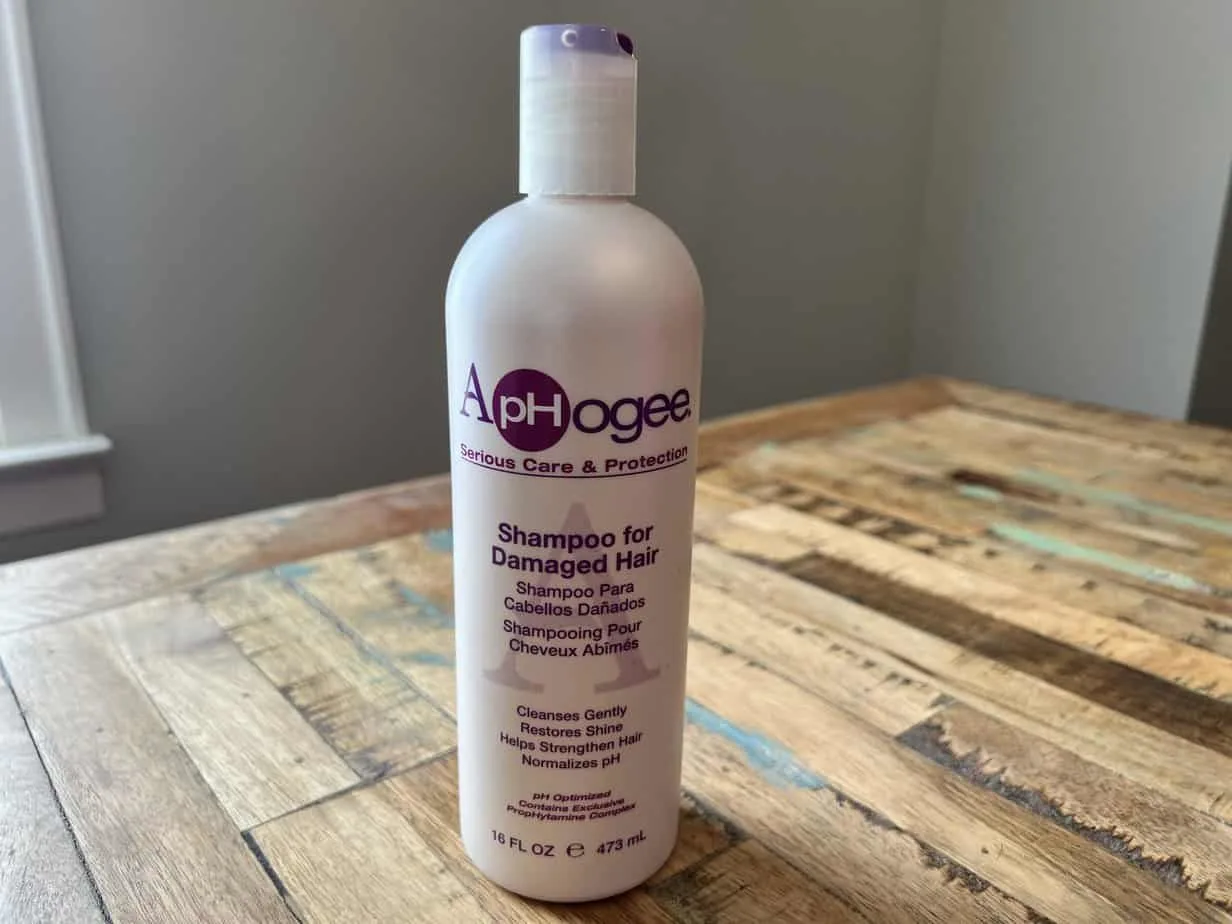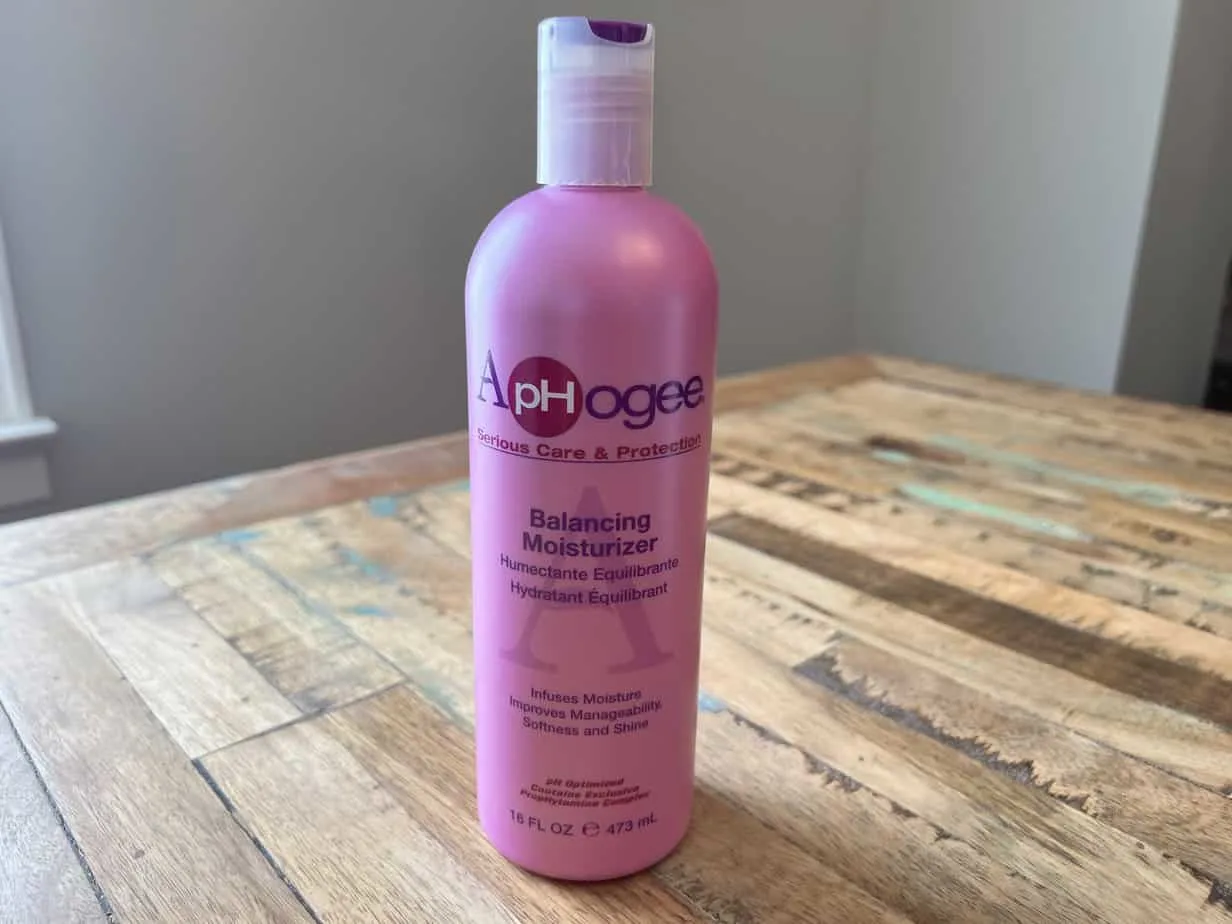 How to Do a Commercial Protein Treatment
Commercial protein treatments are preferred by those who don't have the desire or time to make their own protein treatment. These treatments are available over the counter at your local drugstore or beauty supply store.
This Two-Step Protein Treatment Saved My Natural Hair!!! Aphogee
By far, the most widely used protein treatment in the natural hair community is the Aphoghee Two Step Protein Treatment. It strengthens and rebuilds the hair for a total of 6 weeks at a time.
We'll focus on how to use this protein treatment in this section.
Begin by cleansing your hair with Aphoghee's Shampoo for Damaged Hair. It'll prime your hair for the protein treatment by cleansing it without damaging your hair further.
Apply the Aphoghee Two-Step Protein Treatment to your hair, being careful not to miss any strands. Be very generous with the product, and then comb through your curls with a wide-tooth comb to aid in product distribution.
Sit under a hooded dryer and set it to medium heat. You can also use a handheld hair dryer (also set to medium heat). Your hair will harden – don't manipulate your hair at all when it's in that state.
Use warm water to rinse all of the product out of your hair.
Apply Aphoghee's Balancing Moisturizer to your damp strands. Be generous with the product.
Leave the moisturizer on your hair for a couple of minutes.
Rinse the moisturizer out.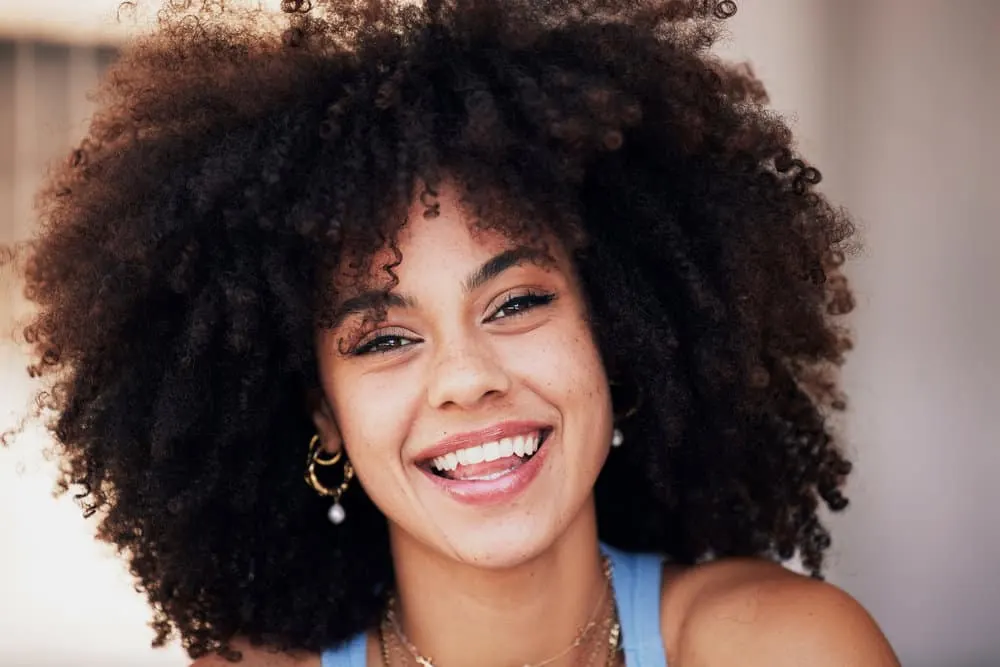 How to Do a DIY Protein Treatment With Eggs
Eggs are a huge source of protein, and their usefulness extends far past our diets. You can use them as a mask to get a protein boost in just a few minutes. To do an egg protein treatment, you'll need to first gather the following ingredients:
Two eggs
A mixing bowl
Fork
Comb (optional)
Once you've got all of the above ingredients on hand, you're ready to create the protein hair mask. Follow the below instructions to the letter, and you'll be greeted with smoother, stronger, more manageable hair.
Examine your hair to see if there's any visible buildup. If there is, you'll need to wash your hair prior to the treatment to remove it.
Crack your eggs into your mixing bowl and beat them with a whisk or fork. At this point, you can add as many hair-healthy extras as you want to beef up the treatment. Your favorite oil or essential oil would work well.
Apply the eggs directly to your damp hair. Ensure that you get the egg all over every strand of hair. If your hair is voluminous and thick, you may want to separate it into several sections before applying the egg.
Cover your hair with a plastic processing cap and then wait for up to 30 minutes while the protein does its work.
Rinse the eggs out of your hair.
Shampoo to ensure that the eggs and their resulting smell are gone.
Follow the shampoo up with your conditioner.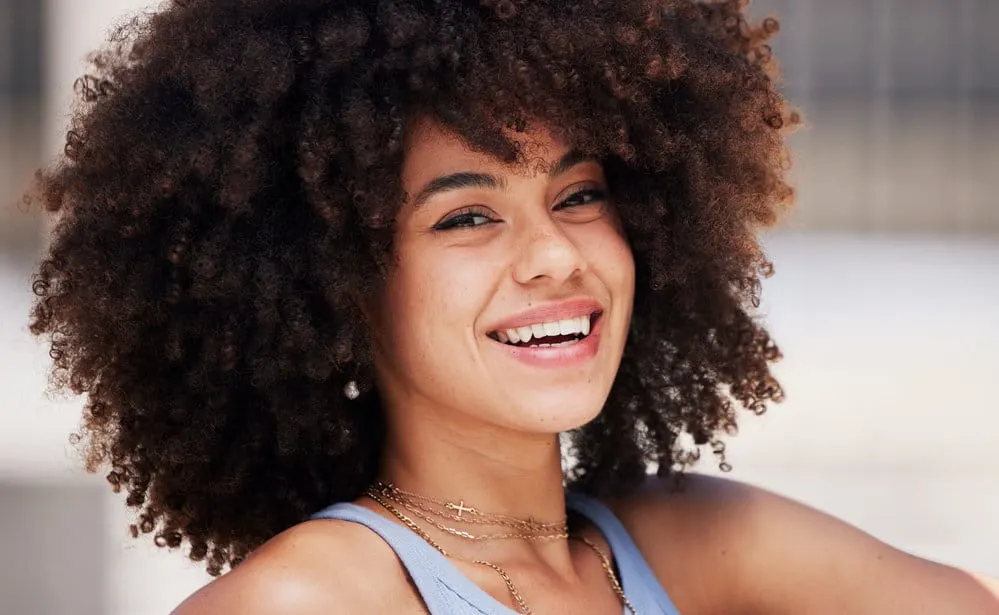 Prescription Protein Treatments
When you go to see a dermatologist for certain hair issues, they may prescribe a protein supplement or product specifically for your case. It's imperative in a situation like this to consult with the practitioner you saw and ask all the questions you have at your appointment.
If you leave with questions, you're doing yourself a disservice. If you're experiencing any hair or scalp side effects that you are worried about, contact your doctor to see if you should discontinue the treatment and try something else.
Protein-Containing Hair Products
Up until this point, we've been focusing on bonafide protein masks and treatments. These treatments give your hair a sizable dose of protein. But there may be folks out there who aren't looking for something that substantial.
That's where protein-containing hair products come in.
Included in this category are conditioners, leave-in conditioners, gels, and other hair products that feature proteins in their formula. The protein may not be the main ingredient, but it is there nonetheless.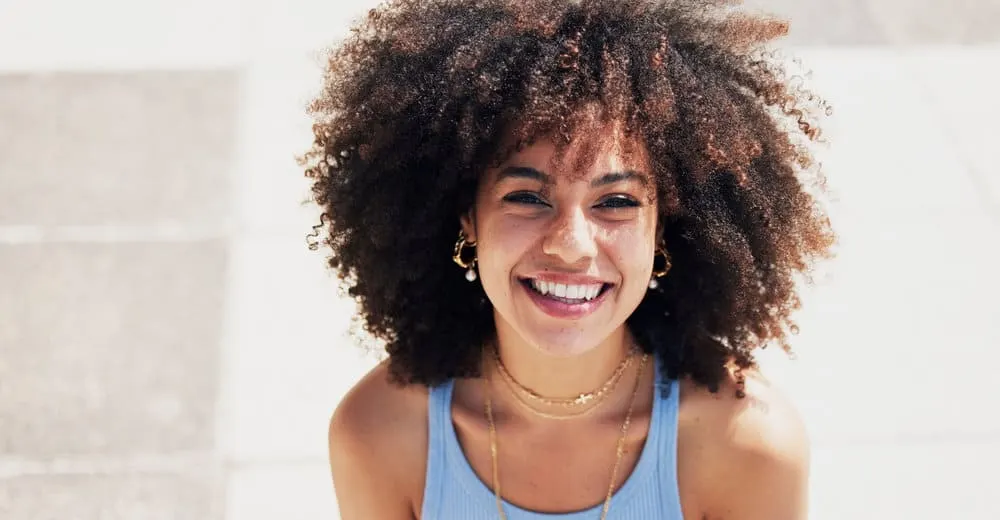 To get an idea of how much protein a given product has, you should take a look at the ingredient list and see which ingredients are listed first. If protein is one of the first few ingredients, you can infer that there's a high concentration of it in the formula.
Protein may show up as any of the following:
Amino acids
Hydrolyzed protein
Hydrolyzed keratin
Hydrolyzed collagen
*Note: This is not an exhaustive list of protein names.
Products containing protein can be used on an ongoing basis to provide your hair with a touch of protein now and again.
To get their protein-related benefits, you'll use the products however they were meant to be used. You'll determine that by looking at the packaging (or the bottle), the product came in.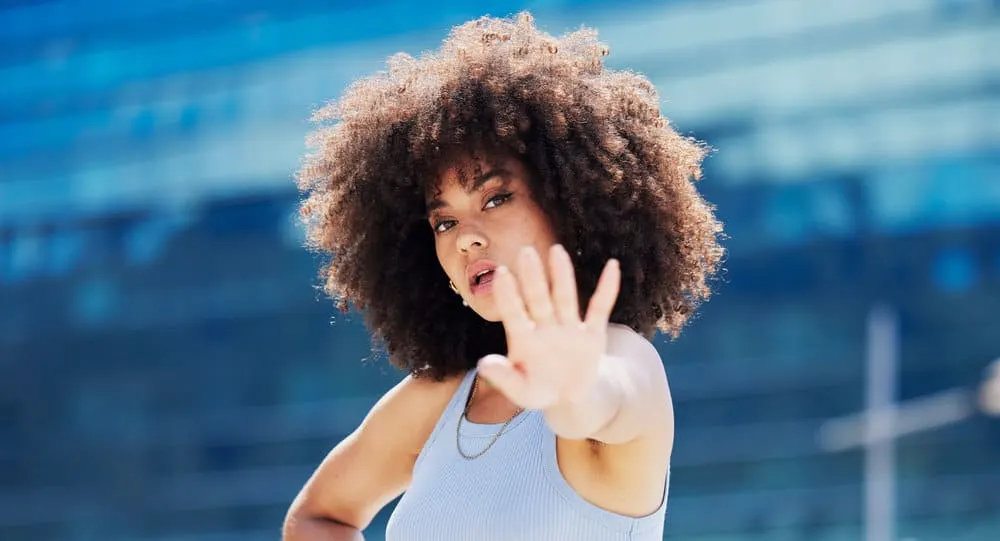 What to Do After a Protein Treatment
After a protein treatment, your hair will need a bit more care. The best thing to do after a protein treatment (especially on natural hair) is to moisturize your hair.
All you need is a non-protein moisturizer. You'll apply it to your damp hair following your protein treatment to counteract any dryness. Once you've moisturized your hair, you're ready to proceed with your normal hair-styling routine.
How Often to Do a Protein Treatment on Natural
Oftentimes, one protein treatment isn't enough to turn your hair around. You may need several treatments over time to get the smooth, strong hair you've been dreaming of wanting.
The frequency at which you should do a protein treatment depends on your unique hair situation. But, in a general sense, every 4 to 6 weeks is ideal. Whenever your hair has improved to the point that protein treatments are no longer needed, stop using them altogether.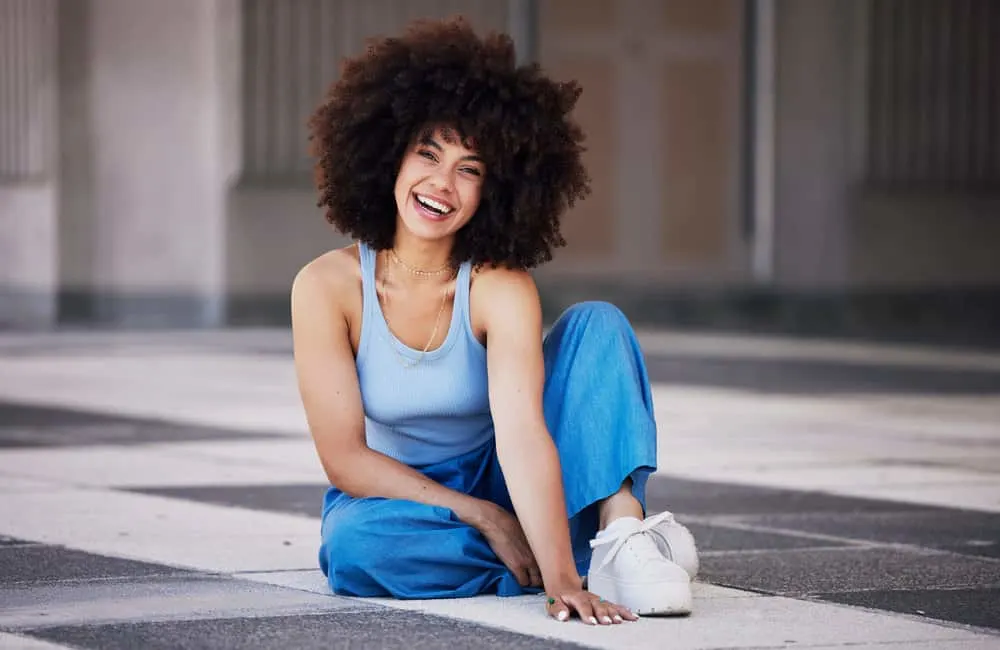 Pros and Cons of Protein Treatments for Natural Hair
With all of that information understood, it's time to move on to the pros and cons you should be aware of before trying a protein treatment on your natural hair.
Pros
You get stronger hair. When you use protein treatments, you get stronger hair that can better withstand the wear and tear that comes along with styling. This amounts to less breakage, split ends, and damage overall. These benefits come in handy for anyone who has damage-prone (or severely damaged) hair.
Your hair will be smoother. When a protein treatment fills in the gaps, cracks, and holes in your hair shaft, it looks smoother. Who doesn't want that? It makes styling your hair easier and vastly increases your hair styling possibilities.
Your hair will be fuller. When the protein adheres to the outer portion of your hair, it will be visibly thicker. That is a huge pro for those who struggle with thin hair, fine strands, or hair loss.
Protein treatments are easy to find. You can search for a protein treatment online, pick one up at your local beauty supply store, or stumble upon one at a big box department store. You shouldn't have any issues finding one once you decide that you need one.
Cons
Protein treatments can make your hair hard and rigid. For those who aren't well-versed in using protein treatments, it can be a surprise when your hair stiffens up. Often, the instinct is to freak out, comb the hair while it's in a hardened state, or swear off protein treatments altogether.
Misusing protein treatments can lead to hair dryness. Sometimes, people use protein treatments when they shouldn't. When this occurs, it can lead to profound hair dryness and breakage. But this shouldn't occur if you know for sure that your hair needs protein and you follow the right instructions.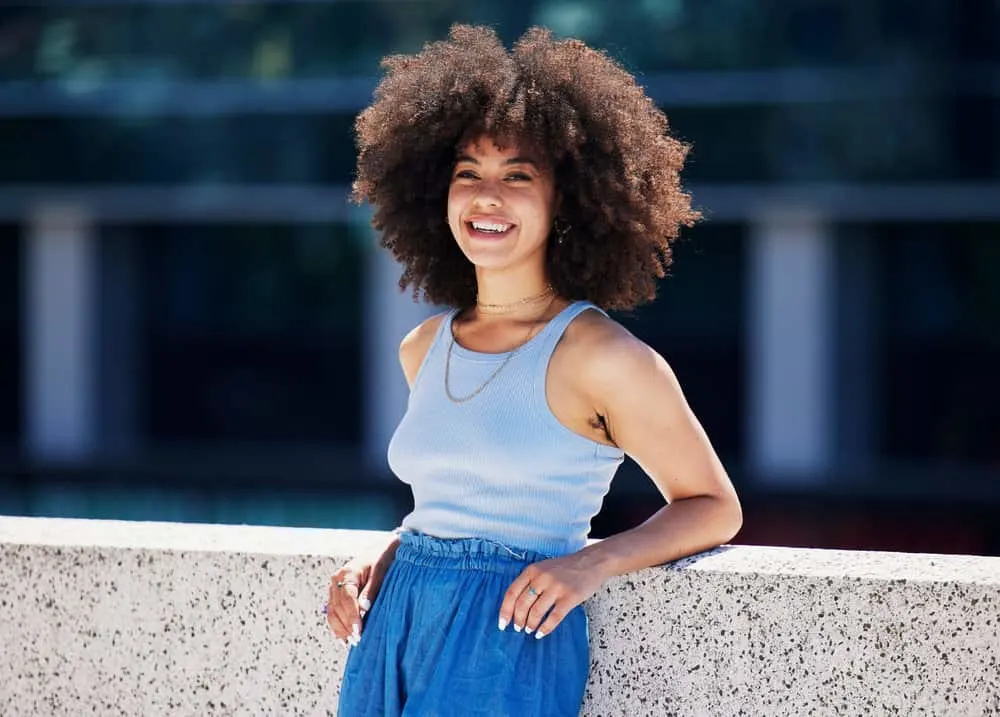 Dos and Dont's of Protein Treatments for Natural Hair
Your protein treatment will not turn out the way you wanted if you don't use it correctly. To get the most out of your protein treatments, we encourage you to follow the below dos and don'ts.
Dos
Do apply your protein treatment on damp hair. When your hair is wet, it'll be more receptive to the ingredients in the protein treatment. Your protein treatment won't work as well on dry hair as it does on damp hair.
Do use heat with your protein treatment. Heat opens up the hair cuticles to allow the treatment to penetrate. You can put on a plastic cap to trap your body heat or sit under a hooded dryer for a few minutes.
Do follow the directions on your protein treatment packaging. Commercial hair products have instructions for a reason – to be followed. So, take your time and read up on the instructions before you start your treatment. Doing so could save you a lot of frustration and stave off hair fails.
Do consult a professional when you're lost. Hair stylists and dermatologists are the ideal professionals to reach out to if you've got a disaster on your hands after a protein treatment. They can also answer questions beforehand.
Don'ts
Don't ever do a protein treatment on dirty hair. If your hair is gunked up in oils and product buildup, the protein in the product you use won't be able to penetrate your strands. Take the time to shampoo your hair before the treatment as needed for the best results.
Don't do overnight protein treatments. Protein treatments aren't designed to be overnight treatments. When potent protein treatments are left in your hair for too long, they can do much more harm than good. They can leave your hair bone dry and even cause damage to your hair cuticles.
So, there you have it – everything you need to know about protein treatments for natural hair. We hope that you found all the information you were looking for, and we wish you the best with your healthy hair journey. Good luck!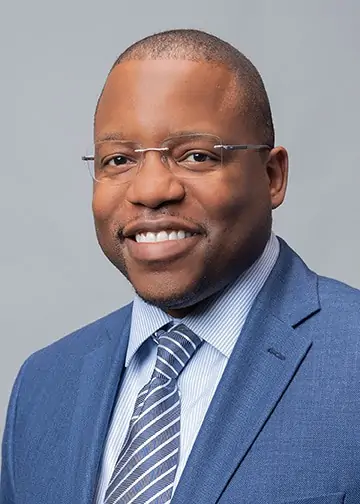 Kenneth Byrd holds a BS in Accounting and Management Information Systems and an MBA from the University of Alabama at Birmingham. With over 15 years of experience, Kenneth has been dedicated to hair care since 2008, when he co-founded Curl Centric® and Natural Hair Box alongside his wife. As a team, they promote healthy hair care practices through their comprehensive platform, Curl Centric. Curl Centric is a website operated by a husband and wife team that encourages healthy hair care. At Curl Centric, we aim to help our readers take control of their hair care journey and make good decisions about products, hairstyles, and maintenance techniques. We also have strict editorial integrity; here's an explanation of our editorial guidelines and how we make money.