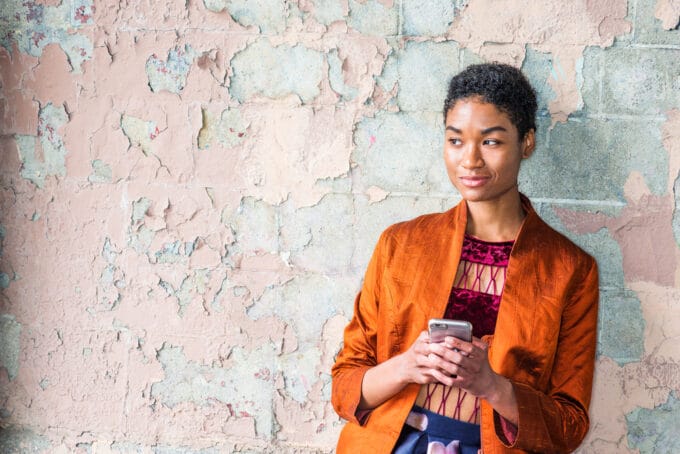 Have you ever wondered how people get that super slicked-back look to their hairstyle? The one that looks wet and shiny but is completely dry to the touch.
A common styling product that can be purchased at most drug stores and salons can be given credit. It's called pomade, and it has been a popular product for decades.
Pomades were extremely popular during the 1950s and 1960s and can be attributed to some of the most famous hairstyles from these eras.
Many popular celebrities have worn these slick hairstyles, including Eva Marcille, Janet Jackson, Tyra Banks, Skai Jackson, and Eris Baker.
This article will focus on how to get pomade out of your hair strands using pomade shampoo, clarifying shampoo, olive oil, and many other unique techniques.
What Is Pomade?
Pomade is a very sticky, sometimes waxy substance that usually dries quite hard, making unique hairstyles possible. Pomade first got its name from the French word pommade, meaning ointment.
It has been used as early as ancient Roman times to make the hair look darker and hold it in place. Its exceptional holding abilities allow you to turn your hairdo into a work of art, one that can even defy gravity.
While there are many different benefits to using pomades, one thing remains certain; pomades can be very difficult to remove from your hair completely – unless you know the tips and tricks that we are about to share with you today.
What Is Pomade Used For?
Many common male hairstyles utilize pomade; however, pomades are often used by women as well. For example, many women that wear TWA hairstyles incorporate pomades into their natural hair regimen.
Since pomade hardens when it dries and yet remains slightly flexible, it is also a great choice for styling waves, mustaches, and beards for the everyday man.
Male celebrities that used pomades (or potentially hair gel) include Elvis Presley, James Dean, and Nat King Cole.
The compound holds most pompadours, ducktails, pixie cuts, and many women's short, curly styles.
Also, if you're familiar with the popular saying "lay your edges," it's important to note that some women use pomades to lay their edges without using hair gel.
The product tends to be very popular among women with curly hair (i.e., for their edges), those with short hair, and men using "hair wax" for waves on a tampered haircut.
What Is Pomade Made Of?
Traditionally, pomade was made from the fat of bears. However, in the twentieth century, this recipe changed to contain petroleum jelly, beeswax, clay, lard, or a combination of the four.
In more recent years, manufacturers have developed a water-soluble pomade that is much easier to wash out but doesn't offer the same shine and holding power that traditional pomades offer.
Some of the most popular pomades over the years are:
How To Get Pomade Out of Your Hair
Because of the pomade's thick, sticky texture and the oils and waxes that it usually contains, it can be quite tricky to wash it out of your hair.
Here are the easiest methods to remove water and oil-based pomades for good:
Olive Oil and Dishwashing Liquid
The easiest and most economical method to remove pomades from your hair and have your locks looking shiny and gunk-free is to test out this tried and true method that uses ingredients that most homes will have in their kitchen.
First, apply approximately one tablespoon of pure, virgin olive oil to your hair and massage throughout with your fingers.
The olive oil will help to break down the grease and oil in the pomade, making it easier to remove. Let the olive oil sit for a few minutes and then rinse out.
Your hair will probably still feel oily at this point but don't worry, in just a short time your hair will be crisp and clean again.
Next, use a high-quality dish soap that is known for its grease-fighting power, like Dawn. Apply a liberal amount to your scalp and massage. Dishwashing liquid helps to break down any leftover grease or oil, stripping it from the hair.
Rinse this out and repeat again, only this time allow the dish soap to sit on your scalp for a longer period of time.
The first rinse should have eliminated all of the loosened pomade but letting the soap sit for ten to fifteen minutes will remove any styling ingredients that are stubbornly stuck on.
Give your scalp one last good massage (either gently with the palms of your hands or fingertips) and rinse again.
Some people like to follow up with a quick wash with their regular shampoo, but this is completely optional and up to your own personal taste.
While this method works well at removing pomade from your hair, many people feel hesitant about using dishwashing detergent on their scalp.
Even though this method is completely safe, there are a few other alternatives for those who are still skeptical.
Pomade Shampoo
There are special shampoos available on the market that are designed specifically for those who like to use pomade as a styler in their hair.
These shampoos can be purchased at most salon stores and many have excellent reviews when it comes to their ability to break down grease and remove stubborn products from hair.
The biggest downfall to using a pomade shampoo is its price tag. These hair care products are usually quite pricey and do the same job that an oil and dish soap treatment could do for half the price.
Frequent pomade users might consider investing in a quality pomade shampoo, it's one of the best options to wash out the pomade and other product build-up from your hair follicles.
Oily Hair Shampoo
Oily hair shampoos are an alternative to pomade shampoo that can wash out a water-based and oil-based pomade. Many people swear by this method to remove their pomades and cleanse their hair.
They say that it does the trick without having to use any strange household products or cooking oils and will get your hair fully clean with just one or two washes.
Any shampoo that specifies that it is for oily hair should work fine for this method. These shampoos are specifically designed to degrease oily hair follicles and have special compounds in them that allow them to safely strip the hair of oil-based products.
Another option would be a strong clarifying shampoo which can be found at your local drug store as well.
These shampoos work similarly to shampoos designed for oily hair, however, they are often much harsher and shouldn't be used too often.
While they will remove the pomade oil from the hair, they will also remove some of the natural oils that your hair requires to stay healthy and strong.
Incorporate a good moisturizing conditioner into your hair regimen if you're planning to use a clarifying shampoo.
What NOT To Use When Trying To Remove Pomade
When searching the internet, there are many obscure techniques that are offered to help you remove pomade from your hair.
While these DIY at-home techniques may seem like they offer a viable solution to clean your hair and remove your pomade, they will often make the process more difficult, leaving you with a bigger mess than what you started out with, in the first place.
One such home remedy that you should stay away from is peanut butter.
While the oil in the peanut butter may help to cut the oil in your hair, it will leave you with a sticky, greasy mess that will also need to be washed out as well.
Using the olive oil and dish soap method will have the same effect without the clumpy peanut butter.
Another technique that comes up often is using any type of harsh chemical or industrial grade cleaner or degreasing product to remove pomade.
This method should never be used, as harsh chemicals can be toxic and can be extremely damaging to your scalp and your hair.
Not only could they cause burns or severe irritation, but they could also cause your skin to dry out and your hair to break.
How To Care for Your Hair After Removing Pomade
If you have opted to remove the pomade from your hair using the at-home, oil, and dish soap method, you may notice a pesky problem arise afterward.
Many people complain of dry hair and scalp, and some dandruff flakes, caused by using dish soap.
If this happens to you, don't worry. It's not a permanent problem and it is extremely easy and inexpensive to fix.
Apple Cider Vinegar Dandruff Treatment
Apple cider vinegar is an excellent home remedy for dandruff that is quick, easy, and inexpensive to use. After just a few treatments, your hair will be healthier and your unsightly flakes will be gone.
To try this treatment mix a half cup of apple cider vinegar and a half cup of water. Mix well and apply to your head, focusing on the scalp using a spray bottle.
Allow this solution to sit for ten to twenty minutes then rinse out and condition your hair as normal.
Many people don't like the vinegary smell that this treatment causes but it doesn't last long and is an extremely efficient method of curing your dry scalp.
It may take a few applications to fully remove all remnants of dandruff but you should see a noticeable difference in the condition of your hair and scalp right away.
Conditioner
Due to the greasy texture of pomade and the harsh removal process to completely clean your hair after using this product. Conditioning both your hair and your scalp on a regular basis is imperative for ensuring that your hair remains healthy.
When your hair and scalp become dry, it leads to dull hair that is weak and breaks easily. It can also lead to dandruff and dry scalp.
In order to keep your hair healthy, shiny, and as voluminous as possible, using a good conditioner after removing your pomade (especially if you use the traditional dish soap technique) will make all the difference when it comes to the health of your hair.
New Pomade Products
If trying to remove pomade from your hair sounds like too much work, there are many new products on the market that work like a pomade but don't leave behind a sticky, greasy residue.
These products are water-based and wash out easily in the shower with a simple application of regular shampoo.
These are the perfect choice for anyone seeking the look and feel of a traditional hair pomade without the added hassle of trying to remove it.
These products can be found at your local drug store or beauty supply store.
Some of the most popular new, water-based pomade products include:
Imperial Classic Pomade – This product offers a strong hold with a little sheen and is water-soluble so it promises to wash out easily and leave behind no residue.
Layrite Super Shine Deluxe Pomade – Layrite offers a medium hold that can easily be restyled during the day without having to wet the hair or reapply more of the product. It leaves behind a nice, shiny texture and acts as a natural, leave-in moisturizer for your hair. Its water solubility makes it easy to wash out.
Smooth Viking Pomade for Men – This product offers a medium-strength hold to control unruly locks but also offers the advantage of being completely water-based and easy to wash out. It offers a high shine and the product website claims that it is the perfect fit for any hair type.
Pomades have been a popular choice styling product for years and it's no wonder why. They offer exceptional styling ability and hold while providing shine and volume, making any hairstyle a possibility.
While many people stay away from this product due to its reputation for being hard to remove, you don't have to, anymore.
With the tips and tricks we have discussed here, you can learn how to get pomade out of your hair strands and feel comfortable using the pomade of your choice.