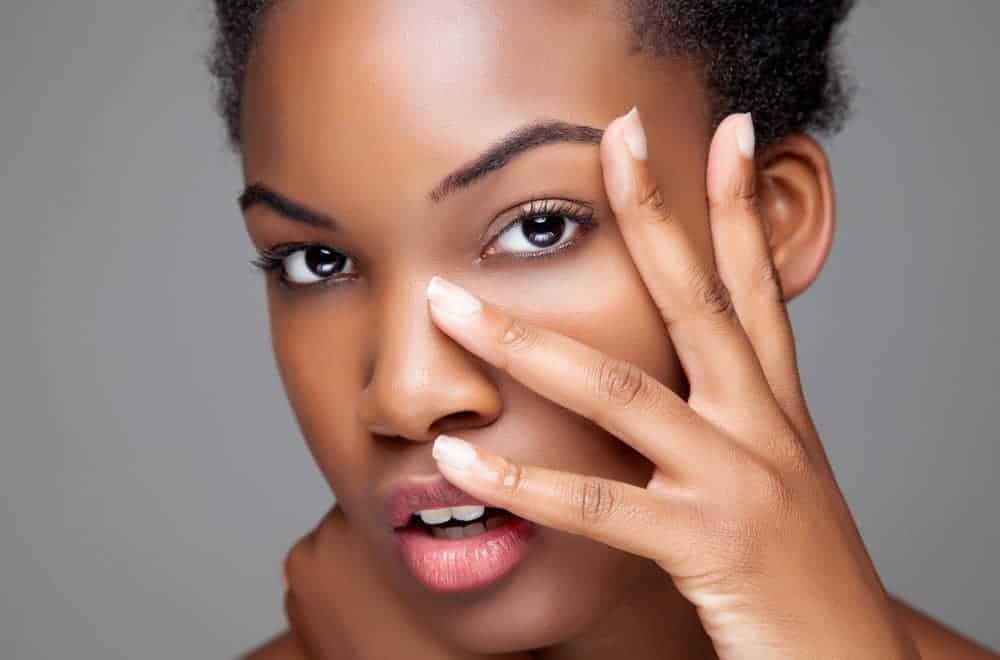 Many people and things continue to be inspired by the natural hair movement, including sororities, artwork, songs, hair groups, shows, and meet-ups.
The natural hair community is definitely here to stay, with the fashion world quickly catching on.
Numerous companies, including Curl Centric, have started to celebrate curls by creating eye-catching tanks, natural hair t-shirts, and other types of natural hair apparel that acknowledge the beauty that every curly hair texture has to offer. Even children can get in on this action!
Many naturally-inspired creations will spur you to hunt down t-shirt designs on Redbubble, Teepublic, Etsy, Amazon, and other boutiques to get a hold of this apparel.
There are a number of these natural hair t-shirts that are an excellent launching pad to get your feet wet with accessorizing your crochet braids, dreadlocks, TWAs, and other types of natural hairstyles.
We have listed the best-sellers below from the Curl Centric t-shirt line. Please let us know which are your favorite t-shirt designs.
Women's Natural Hair T-shirts
"Curly Girl," "Big Hair Don't Care," "Keep Calm, I'm Natural" and different "Melanin" related phrases are heard by women with natural hair on numerous occasions and can be heard all over the world.
However, outside of social media, apparel is the main place that you will find the phrases.
There is a booming business for creating natural hair t-shirts, and as more women are embracing their natural hair, the desire for sharing the love has started to creep into the fashion world. Being natural is now fashionable in today's society.
Black is Beautiful: Men's and Women's African American T-Shirt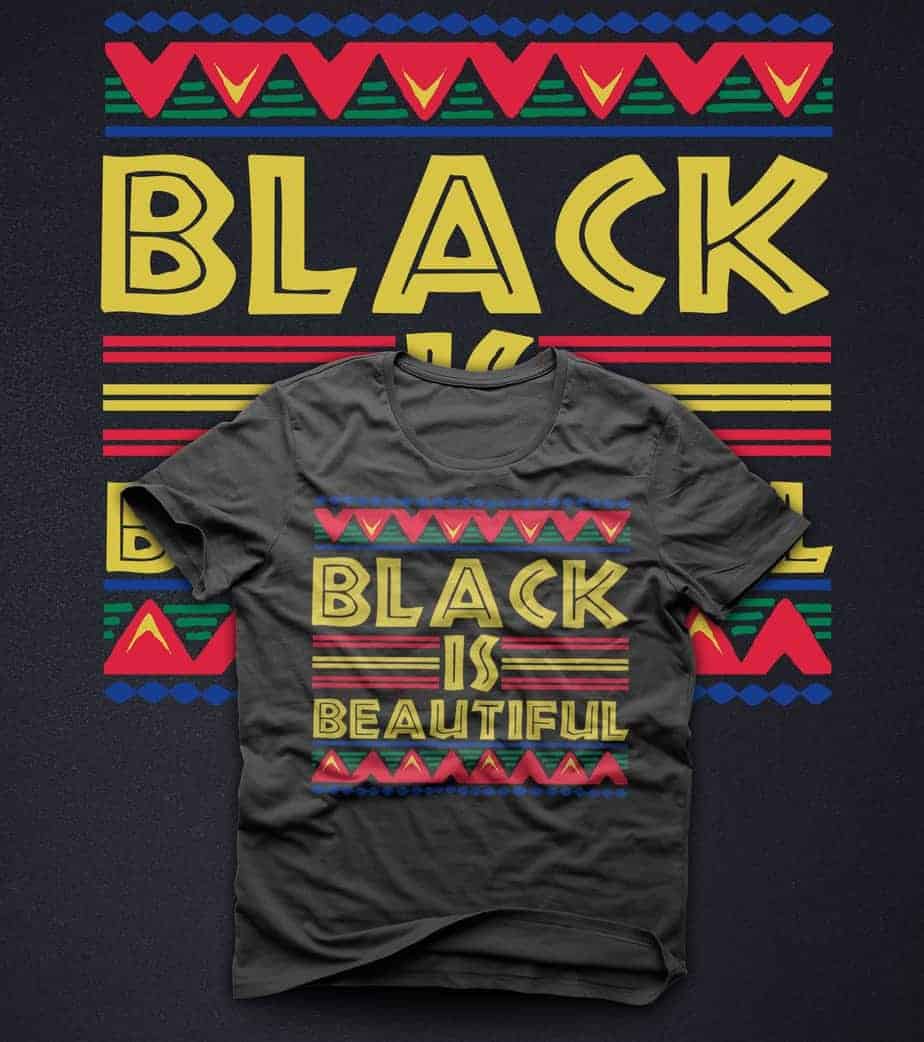 This shirt inspires with a beautiful graphic made with colors of the African flag. The design on this t-shirt lets you show your pride for black heritage.
Wear this shirt to demonstrate passion, power, and love for African American heritage. This is a great shirt to wear during Black History month and it makes the perfect conversation starter.
African-American Pride: Men, Women and Kids T-Shirts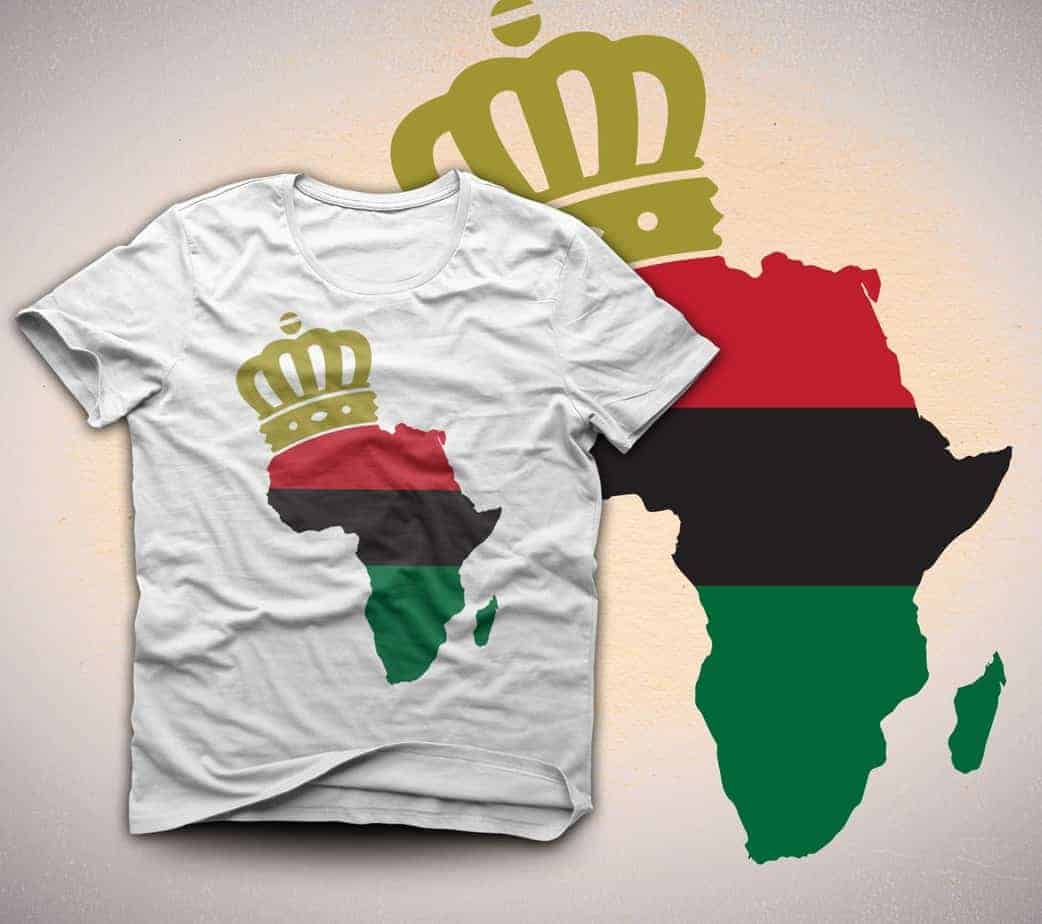 Blue, red, yellow and green graphics are overlaid on the African content representing tribal colors. It demonstrates that you have pride in your melanin and your African heritage.
This is shirt is a great conversation starter for Rastafarians, Dashiki fans, and those that love Ankara fashion. Men, women, and kids with natural hair will love it because it shows how fashionable and passionate they are about their African roots.
You will want to wear it all throughout Black History Month. It makes a great birthday gift for men, women, and children.
It's the Melanin: African American T-Shirt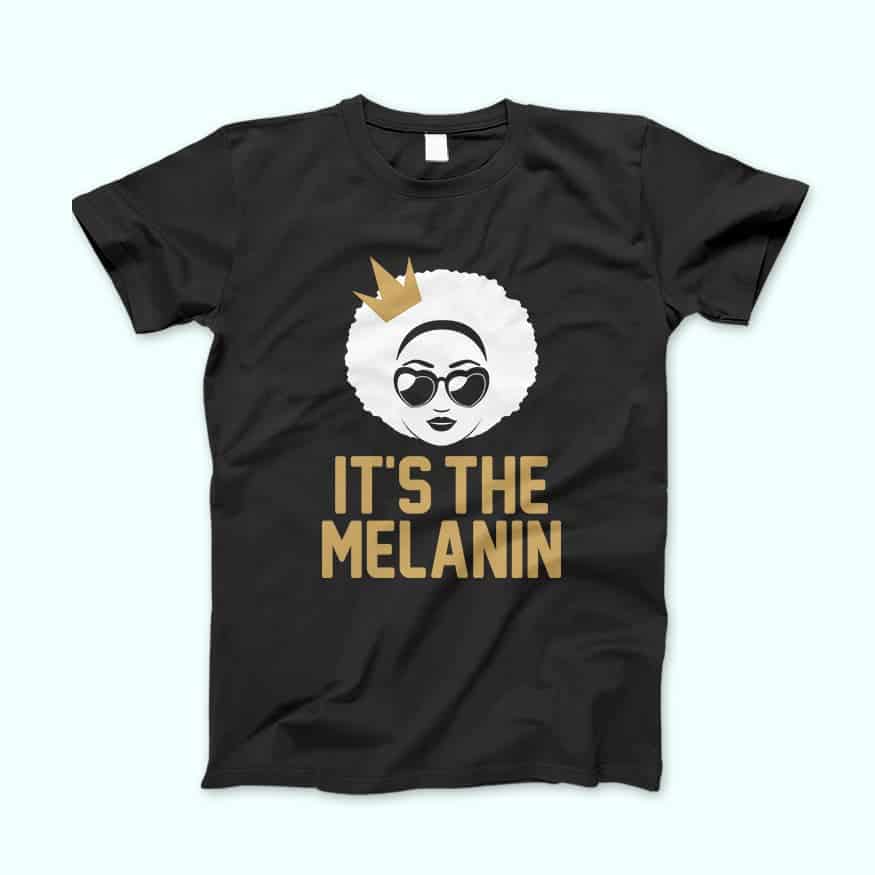 The shirt includes a woman who is wearing a headband and a crown and comes is several gorgeous colors. Show your friends you are part of team natural.
However, you are just beginning your natural hair journey with your TWA. This t-shirt is also a great conversation starter for women that are proud of their heritage or going natural.
Every Day is Fro Day: An Afro T-shirt for Women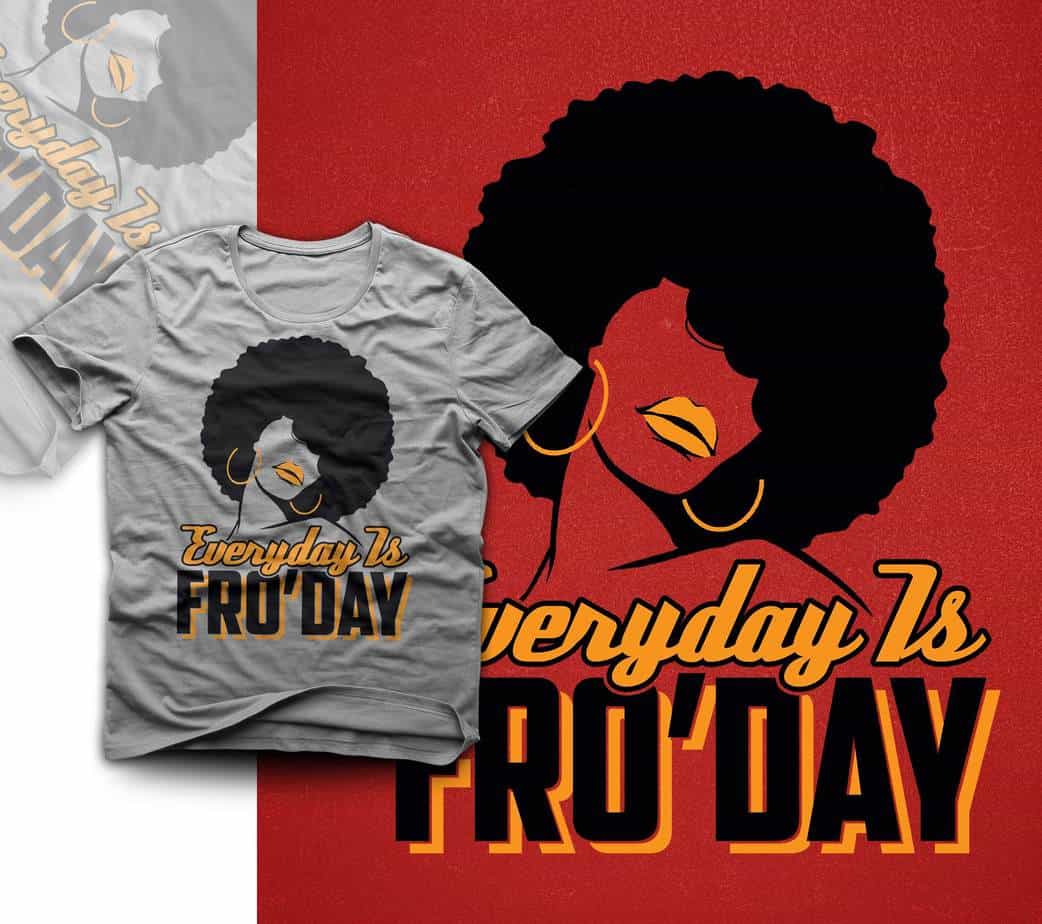 This is a shirt made for the African American woman who is confident in her naturally curly hair and loves her skin color. The shirt depicts a woman with huge gold hoop earrings and gold lipstick.
It is available in several colors. Show your friends you are part of team natural. You love rocking your big afro, fro-hawk or TWA.
This is the great Christmas, Mother's Day, or birthday gift and is ideal for Latino women as well as African Americans. Let your friends know how proud you are of your female African American heritage with this colorful t-shirt.
Natural Hair Dreadlocks: Red Lipstick and Dreads T-Shirt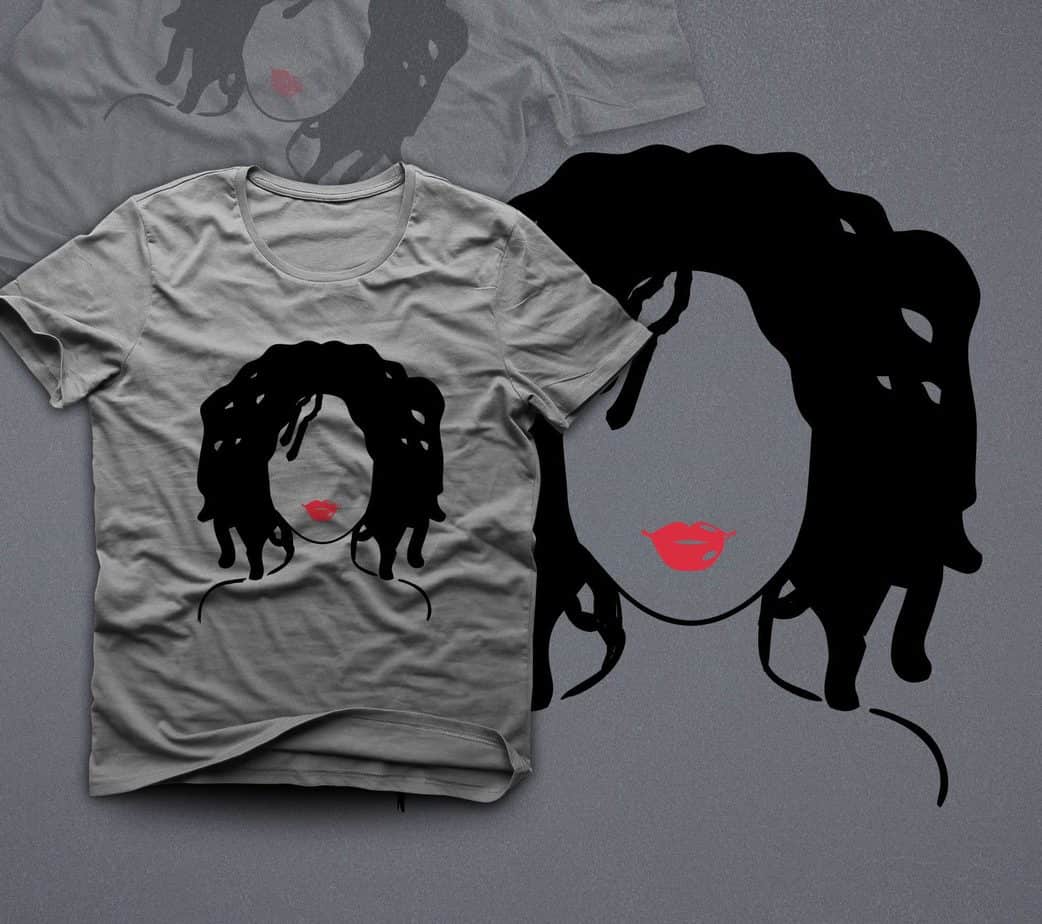 The shirt is ideal for black history month; however, it is also an excellent conversation starter for dread heads, Rastafarians, and others in the natural hair community who really love dreadlocks.
So whether you are a woman or man this shirt will show your friends how passionate and fashionable you are when it comes to dreadlock hairstyles.
It Was Me. I Started The Natural Hair Movement. T-Shirt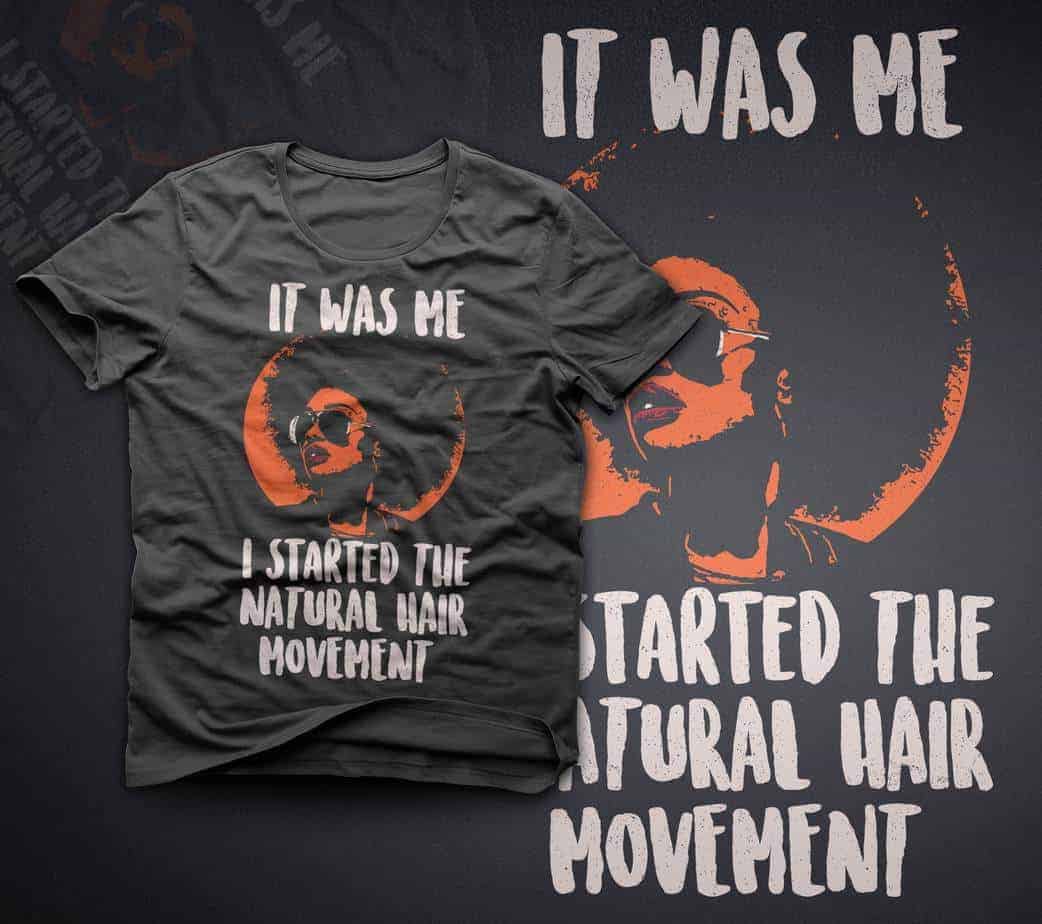 The shirt includes a woman wearing a type 4C, curly hairstyle, red lipstick, arched eyebrows, looking out in the distance.
Let your friends know that you are a very proud member of team natural and that you are responsible for getting the natural hair movement started.
This tee shirt is ideal for women who have natural hair and are very proud of their naturally curly textured hair and melanin. This t-shirt is also a great conversation starter.
My Hair Type Is Dope Natural Hair T-Shirt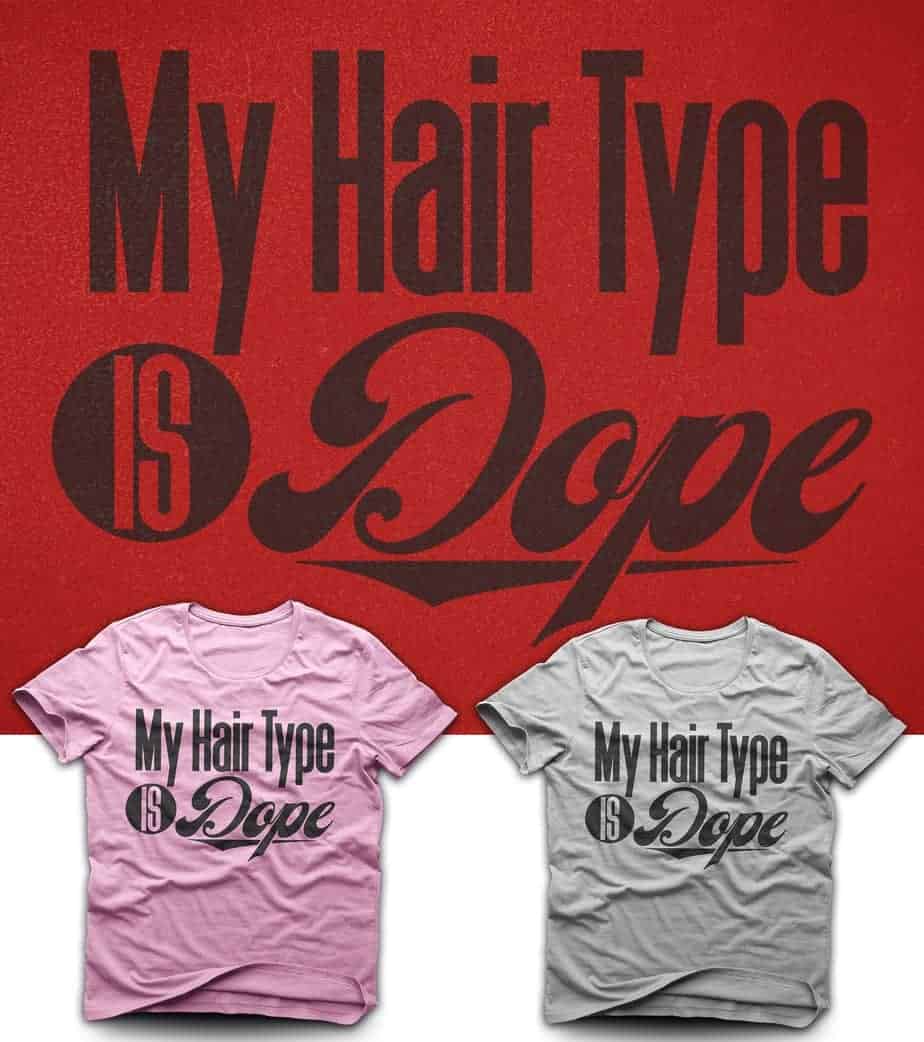 If you think that African American skin tones and hair are beautiful, then this shirt is a great way of showing off the pride that you have for your hair type.
My Hair Type Is Dope has been designed for black women that have natural hair that have to deal with numerous questions from the public about their hair texture.
Kids (or Kids at Heart) Natural Hair T-Shirts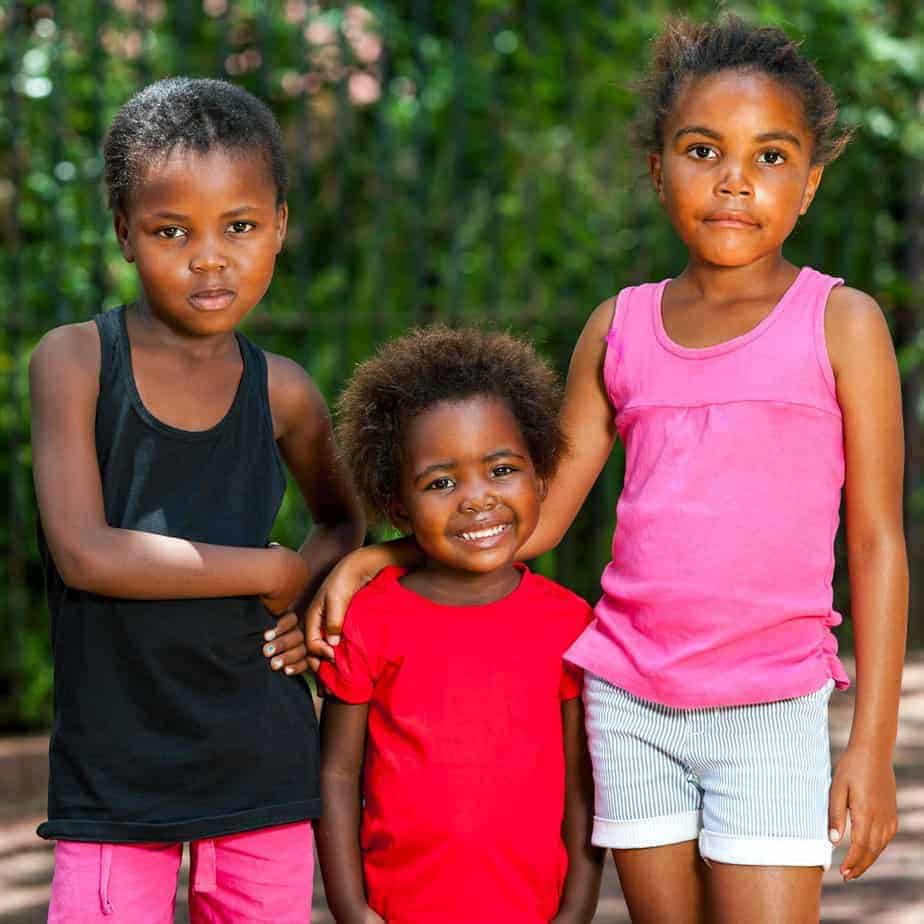 This adorable line for kids is ideal for teaching your children from a very young age to love their curly hair.
Kiddo your curls are on fleek, so rock your natural hair! These shirts are ideal for miniature photo opportunities. So order yours today, before they sell out once again.
I Loaf My Hair T-Shirt For Foodies, Kids, and Women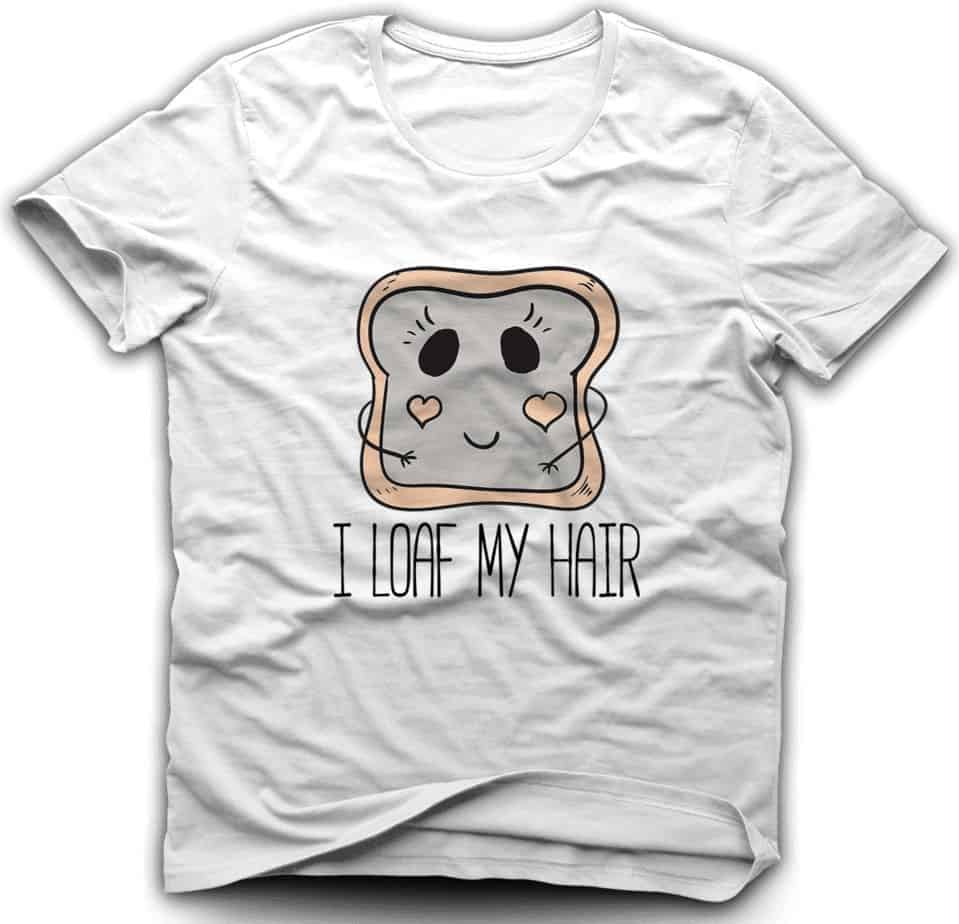 The shirt features really a cute slice of bread that has hearts for a great smile, eyelashes, arms and cheeks, along with a special stylized font with the "I Loaf My Hair" saying. Show your friends that you and your kids are part of team natural.
I Love My Hair a Whole Latte: Funny Coffee Shirt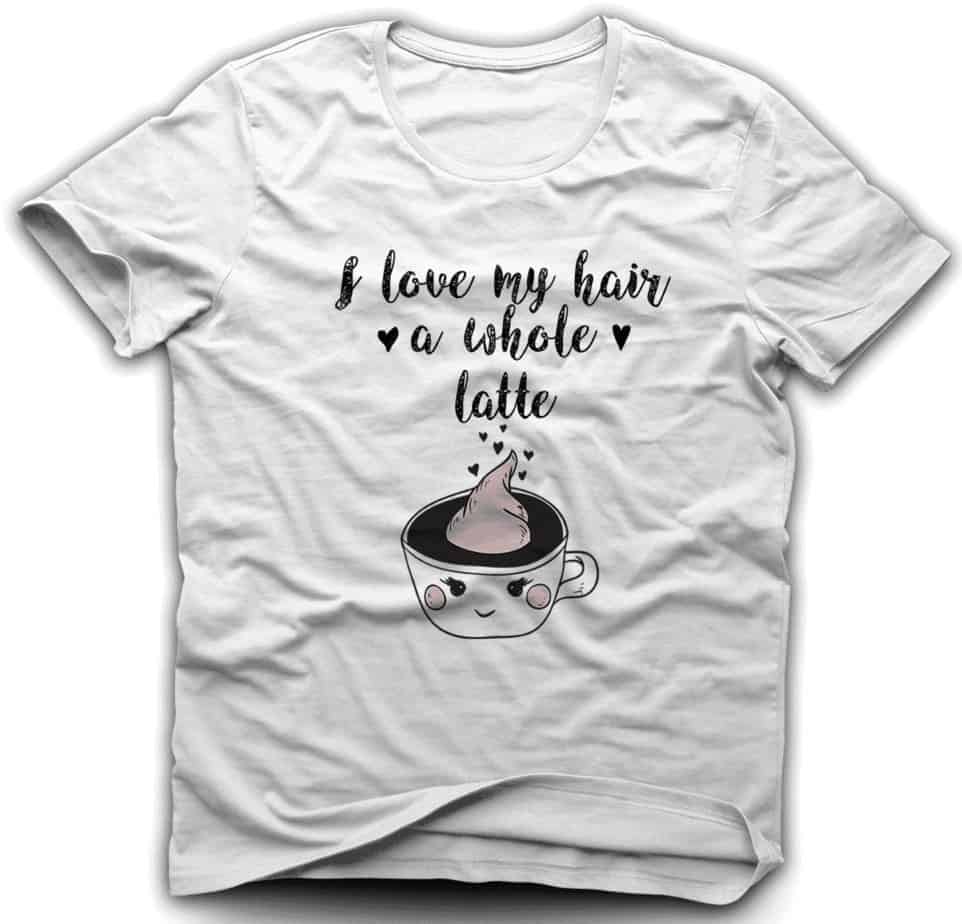 The shirt features a very popular caffe latte (steamed milk and espresso) and includes hearts with a specialized stylized font for women coffee lovers. Let your friends know you are on team natural, but get your day started with a shot of caffeine.
Natural Hair Cracks Me Up: Egg Shirt For Women and Children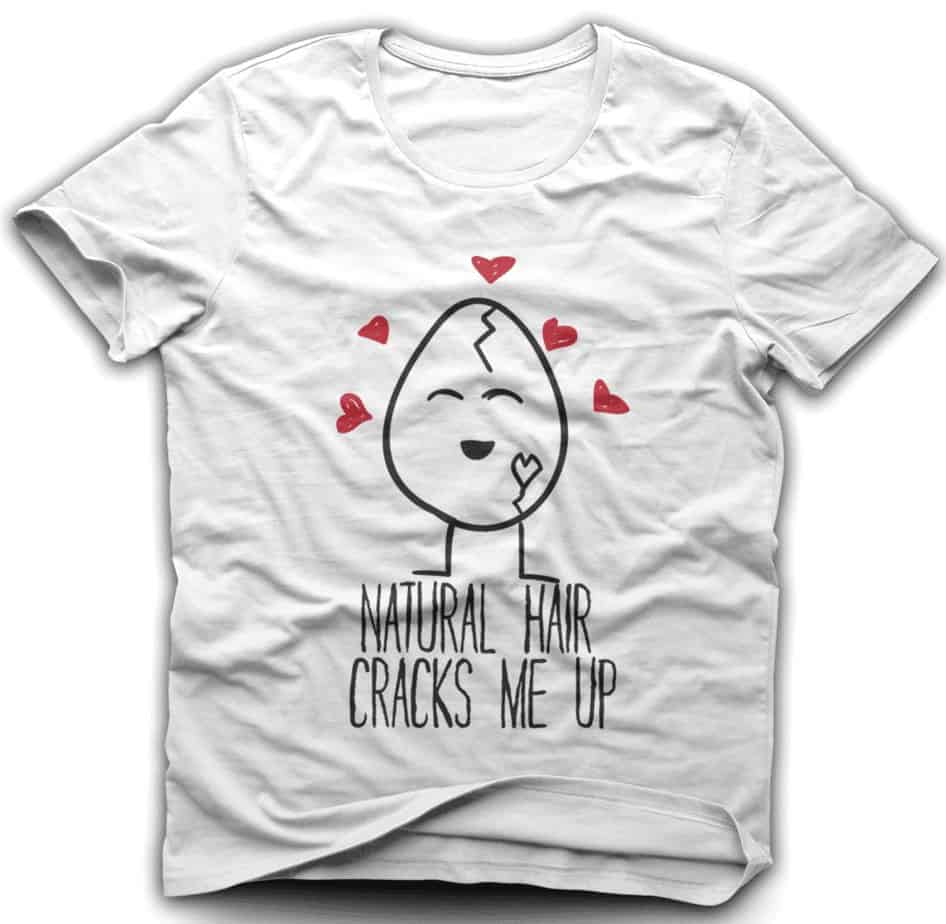 This is one of our favorite natural hair shirts for kids if your natural hair journey is something that excites you and your kids!
It features an egg that has cute hearts and a big smile that literally is cracking given that she is so happy to start her transition going from relaxed hair to natural hair.
Let your friends know you are excited about your hair by rocking this adorable shirt that is funny and a great conversation starter.
More Natural Hair T-Shirts
It's important to note that Curl Centric has created a comprehensive line of natural hair t-shirts. This article was designed to show a few of our favorite shirts. Click here to view the full t-shirt line.