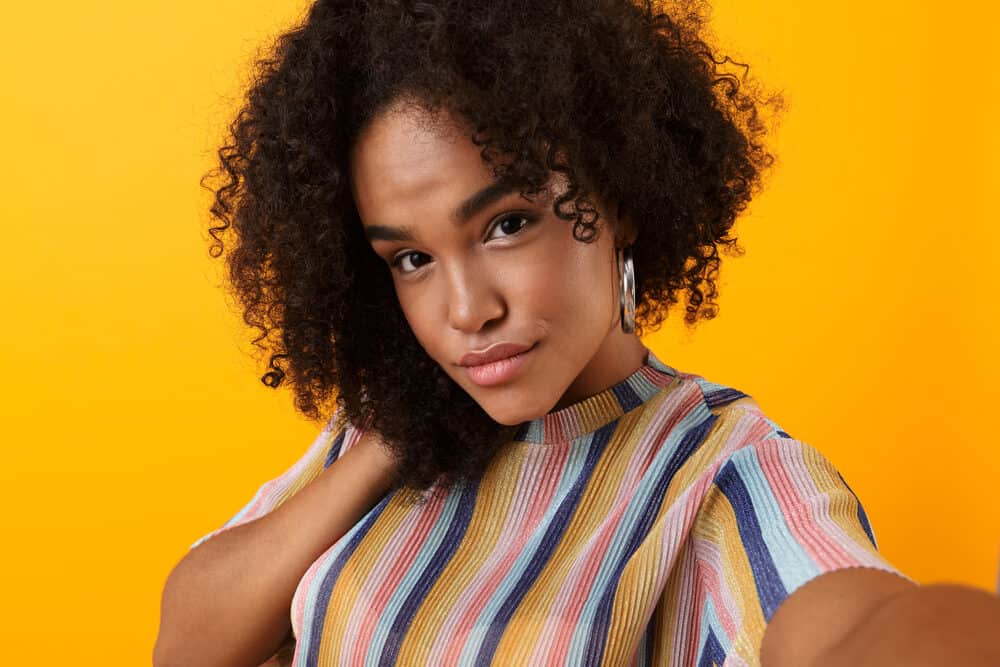 If you're a black woman, you've probably heard one of your elders mention your "kitchen" at some point. If their comment went straight over your head, that's alright.
We'll give you a hint: they were not talking about the place where you prepare food. In this article, we'll school you on everything you need to know about your kitchen hair and how to care for it.
What Is a Kitchen in Hair?
The term kitchen refers to the hair at the nape of your neck (i.e., nape hair). It's not just any kind of hair, though. For most people, it's the curliest, coarsest hair on the back of one's neck.
When you try to detangle your kitchen hair, you may wince in pain, and if you leave your kitchen alone for a few minutes, it won't take long to tangle up again. This is why some women refer to it as "nappy hair".
The kitchen is also the driest, shortest part of the hair. It may not fit under your satin or silk bonnet, so it isn't protected as you toss and turn at night, compounding this problem.
Your nape area is also resistant to styling in many cases, taking extra time and effort to tame.
Some women don't have a noticeable kitchen, so if the shorter hairs located at the nape of your neck don't misbehave as we described above, consider yourself lucky!
For example, kitchen hair is a common consideration for many black women, however, it's uncommon for white people to worry too much about their kitchen.
If you have a kitchen (uncommon on people with straight hair), you need to make sure that you're taking good care of it, and that's what we'll focus on in the following sections.
Note: There are many explanations for the term's origin, but most theories revolve around the evolution of black culture and hairstyles when black people started using chemicals to straighten their hair many years ago.
The "kitchen area" was an area that was more difficult to "straighten", however, we've not found any definitive details on why the area was called the kitchen.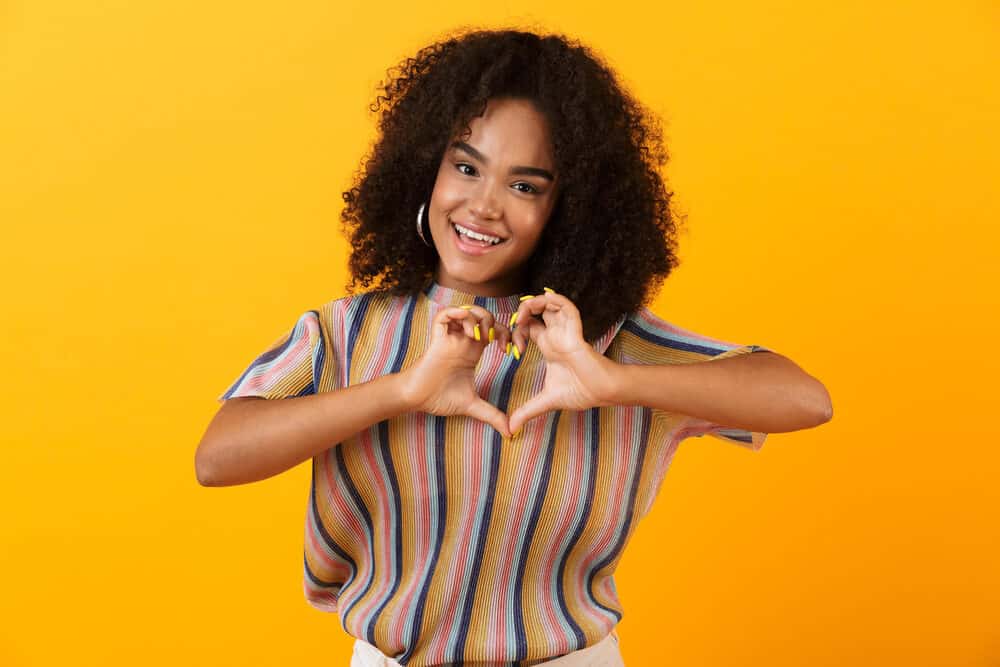 How to Care For Your Kitchen Hair
Caring for your kitchen hair will take a concerted effort. You'll need to take specific steps every wash day and even in-between wash days to keep it in tip-top shape. Here's how to care for your kitchen hair the right way.
Keep it Moisturized
The hallmark of a healthy kitchen is sufficient moisture. Just because kitchens are known for being dry doesn't mean that they have to be.
Take a few extra minutes on your wash days to deep condition your kitchen. You can do the treatment while you're deep conditioning the rest of your hair.
Often, the problem is that the kitchen gets ignored, so be sure that the entire kitchen is saturated with the deep conditioner.
Leave the treatment on your kitchen hair for at least 5 minutes. If your kitchen is super dry and stubborn, apply heat and leave the deep conditioner on for an additional 10 minutes.
Be sure that your hair is very clean before using the deep conditioner, or else the treatment won't penetrate thoroughly.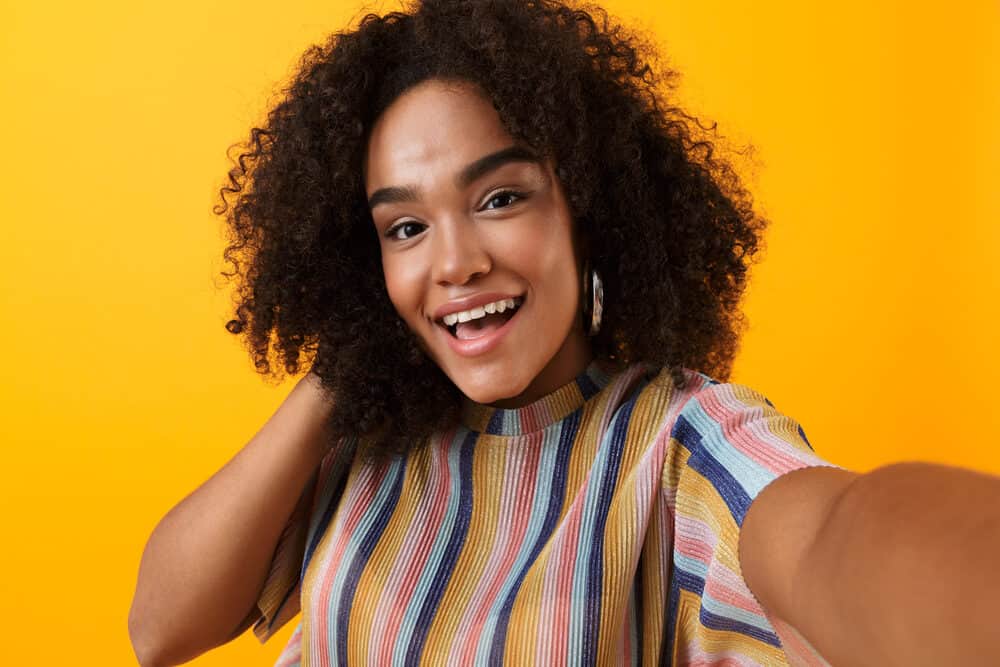 Here are a couple of great deep conditioners for an unruly kitchen:
SheaMoisture Intensive Hydration Hair Masque – This heavy-duty masque contains manuka honey and mafura oil to hydrate and soften the driest, coarsest hair. It's also got shea butter, which helps to seal in the moisture from the other ingredients. It's free of parabens, phthalates, sulfates, mineral oil, and petrolatum. To use the mask, apply it to your clean, damp kitchen and leave it on for 5 minutes before rinsing. If you want more intensive hydration, apply heat and leave it on for 30 minutes.
Camille Rose Algae Renew Deep Conditioner – This deep conditioner contains algae and mango butter to transform dry crunchy hair into supple soft strands in minutes. Not only does this mask moisturize your hair, but it also strengthens it, which can make your kitchen hair more resistant to breakage.
Aside from deep conditioning, you should also apply a quality leave-in or oil to your kitchen to keep it moisturized.
Start with a penetrating oil (like coconut oil or olive oil) and then seal in the moisture with a sealing oil (like jojoba oil or castor oil) or a heavyweight cream to maintain the moisture levels. You'd be surprised at how much of a difference it can make.
Detangle Regularly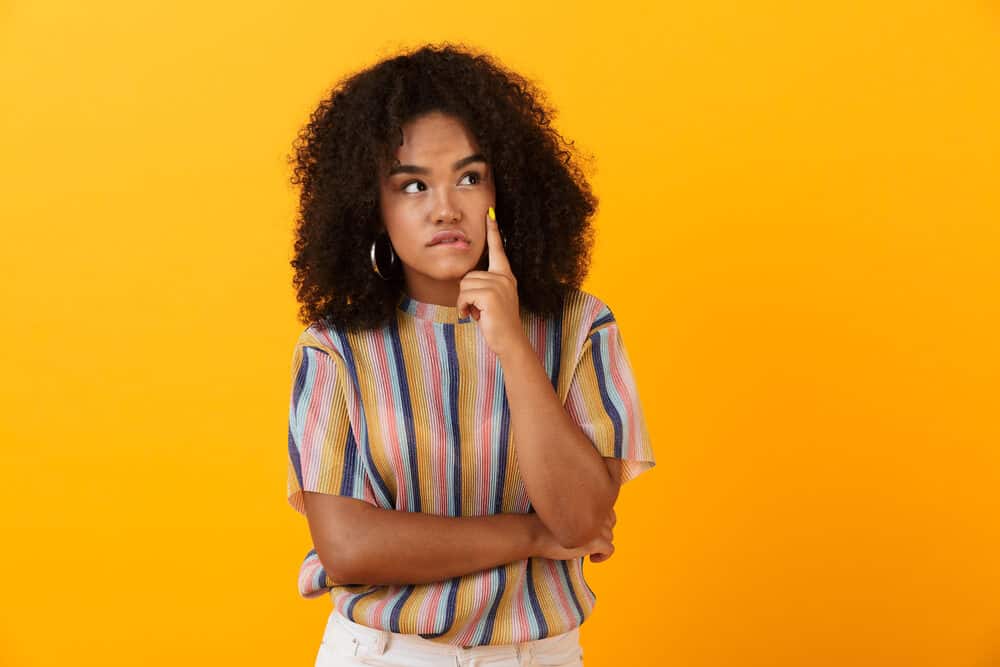 Since kitchen hair tends to knot up at the drop of a hat, regular detangling is essential. If you only detangle your hair on wash days, that may not be enough to keep your kitchen adequately detangled.
In between wash days, wetting your kitchen down, applying a detangler, and combing through it with a wide-toothed comb can do wonders. If you leave your kitchen to tangle up, you may have a hard time detangling it later.
As you detangle, always be gentle. You never want to rip through your kitchen hair, no matter how tangled it is.
For a super tangled kitchen: If your kitchen seems like an impenetrable forest, start detangling it with your fingers. Your fingers are better able to feel and gently remove the tangles than a comb, no matter how wide the comb's teeth are. After removing the biggest tangles, use your wide-toothed comb to remove the rest of them.
Here are a couple of great wide-toothed combs to consider:
HYOUJIN Black Wide Tooth Comb – This is a standard plastic wide-tooth comb that will get your kitchen detangled gently every time.
Kent 16T Double Tooth Hair Comb – This comb has both narrow teeth and wide teeth, giving you the option to choose between the two. The wide tooth portion of the comb is a bit narrower than the comb above. It's specially made from cellulose acetate to be smooth and snag-free. That means easy detangling and less breakage.
Some women choose to "clean their kitchen" by tidying up their nape hair her using a gentle precision trimmer. The video below by Dr. Nancy Ndidi provides a detailed step-by-step tutorial.
Cleaning Up the Kitchen - 5 of My Biggest Grooming Mistakes for Nape Hair
Keep it Protected
Protecting your kitchen hair should be one of your top priorities. And that means making sure that it's entirely covered by your silk or satin bonnet at night.
If it isn't, it'll rub up against your cotton pillowcase and covers and dry out overnight. In the morning, you'll be met with dry tangles.
If you wear a bonnet that doesn't completely cover your kitchen, tie a scarf around your kitchen before putting on your bonnet or get a bonnet with a wide elastic band.
It may be exactly what you need to keep your kitchen hair covered all night. If you haven't snapped one up yet, we encourage you to do so.
Massage It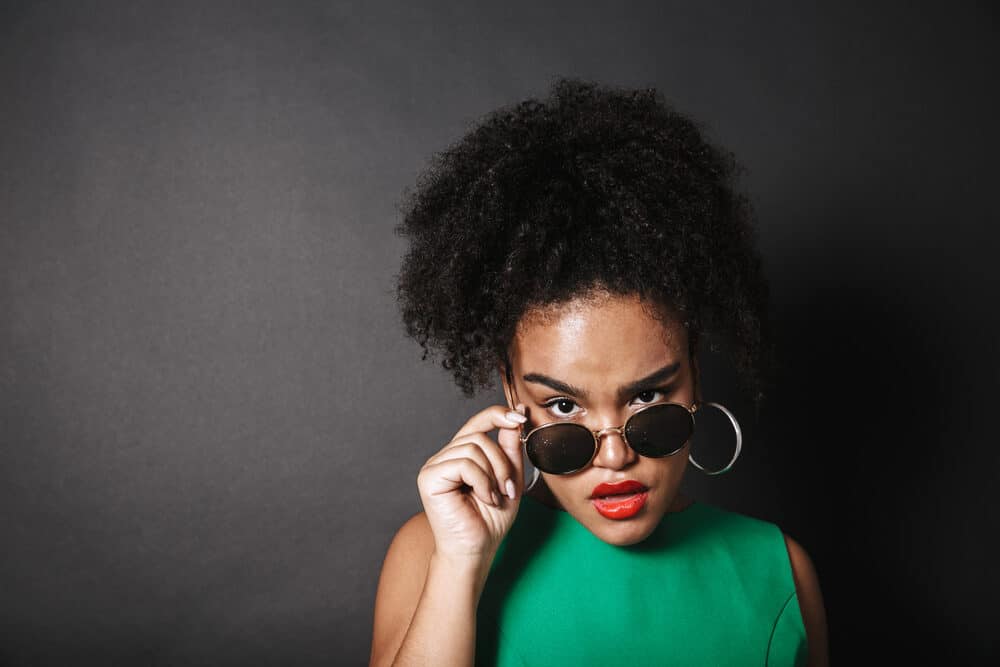 Massaging your kitchen is a great way to promote hair growth. It will increase the amount of blood flow to the area and stimulate the follicles to grow new hair.
To get the benefits, massage your kitchen every time you oil it. All it takes is about 5 minutes of rubbing your scalp in a circular motion.
Use the Right Shampoo
Traditional shampoos can put your hair through the wringer, not to mention your kitchen. To minimize moisture loss, you should ensure that your shampoo is sulfate-free and formulated with moisturizing ingredients.
Consider Co-washing
Co-washing is super helpful in keeping your kitchen soft, smooth, and hydrated. If you haven't heard of co-washing before, it involves using a conditioner or cleansing conditioner in place of shampoo. Any natural will tell you that co-washes leave their hair feeling like butter.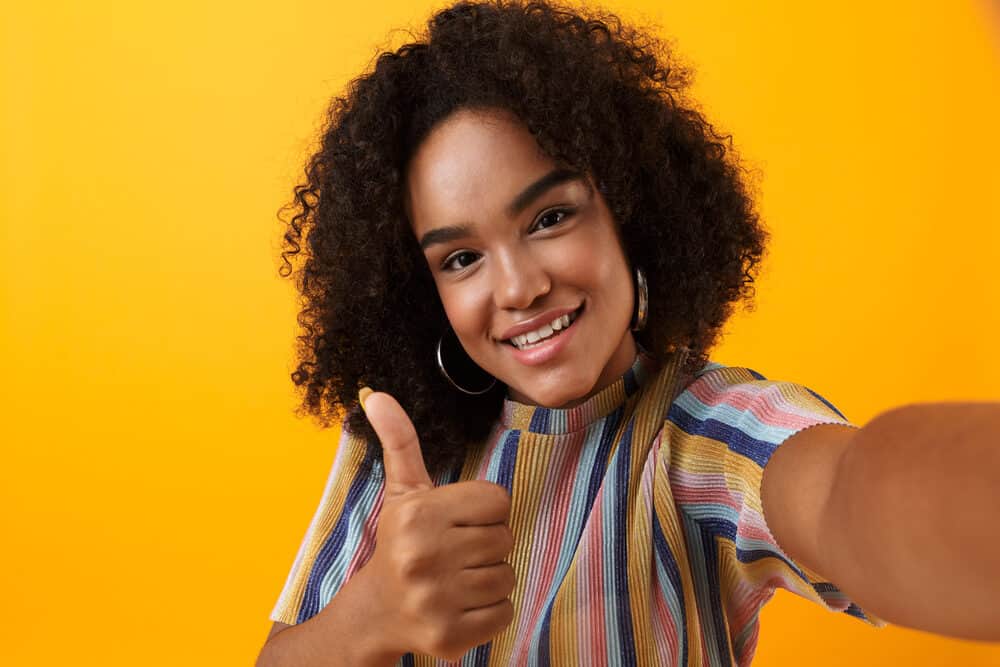 Avoid Rough Styling
If you regularly style your hair in tight protective styles, this can make your kitchen hair weaker and prone to breakage. So, if you want to nurse your damaged kitchen back to health, opt for loose styles.
We encourage you to try as many of our recommendations as possible to get your kitchen to a hydrated, well-behaved state. If you try them all, we're sure that you'll see a massive difference in your hair.
After all, the better you care for your hair, the better off it'll be. We hope that this article has answered all of your questions about your kitchen hair and given you the information you need to care for it properly. Good luck!