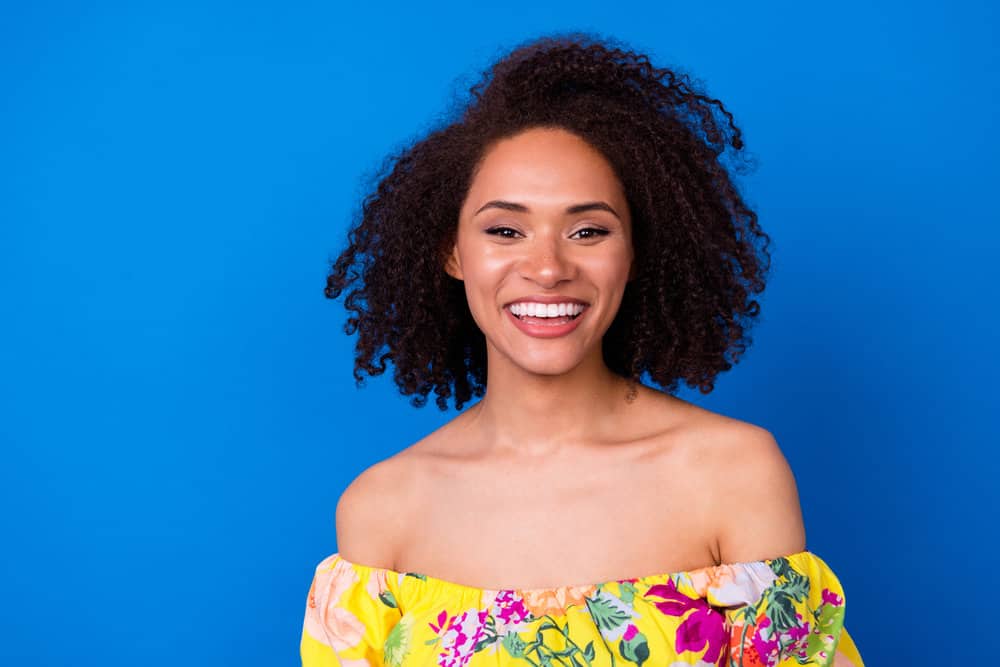 Let's face it – curls can be frizzy, unruly, and just plain difficult to manage. Because of this, many get relaxers or continually flat iron their hair to the point of damage.
You don't have to do those things.
A keratin treatment may be just what you need to achieve your hair goals. In this article, we'll tell you everything you need to know about keratin treatments for curly hair.
What Is a Keratin Treatment?
Before getting into what a keratin treatment is, you need to know what keratin is. Keratin is a protein that occurs naturally in hair, skin, and nails.
When keratin is applied to the hair in the form of a keratin treatment, it helps to seal the hair cuticle and smooth the surface of the hair shaft. This results in sleek, shiny, tangle-free curls.
Some keratin treatments aim to straighten hair completely, while others just tame frizz and enhance your natural curl pattern. No matter what treatment you get, you can expect your hair to be shinier, silkier, and easier to manage after just one session.
Keratin treatments are used by people with both natural and relaxed hair. They may also be used to treat damaged hair.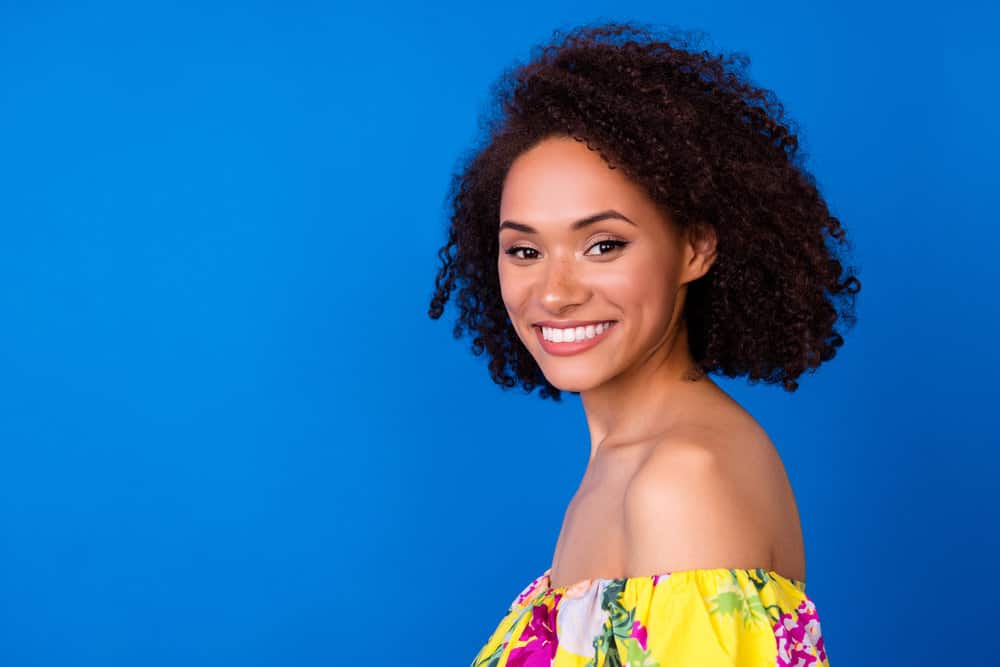 Types of Keratin Treatments
In case you didn't know, there are two main types of keratin treatments available to you. Here's some information about both:
Thermal Keratin Treatments
Also known as "straightening treatments," thermal keratin treatments are considered traditional. A stylist will apply a keratin solution to your hair and then use a flat iron to seal it in. This treatment straightens your hair and smooths out frizz and flyaways.
Cold Keratin Treatments
These are newer on the scene but becoming more popular all the time. Cold keratin treatments are very different from thermal treatments.
They don't require heat and don't leave your hair bone straight. If you use an at-home cold keratin treatment, you'll just follow the instructions on the packaging.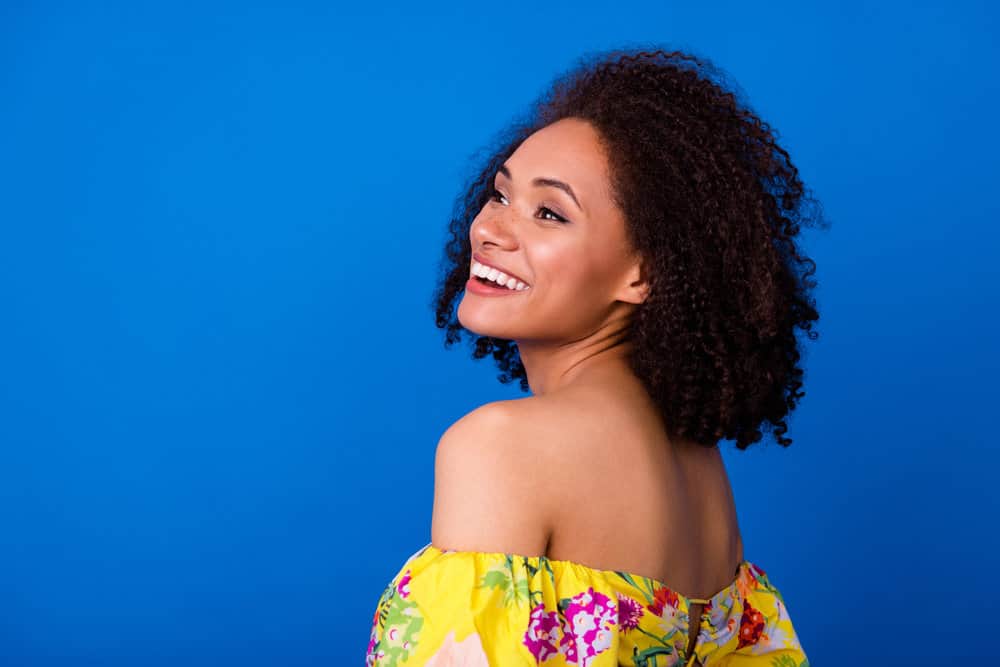 Can I Apply a Keratin Treatment on Curly Hair Myself?
You may be tempted to try a DIY keratin treatment, and we say go for it if it's a cold keratin treatment. There are plenty of great at-home treatments available that can give you salon-quality results.
However, we wouldn't recommend doing a thermal keratin treatment at home.
These keratin treatments require special equipment and products you probably don't have access to. In addition, these treatments should be applied by a professional to get the best results.
If you're considering a thermal keratin treatment, the best thing to do is to talk to a stylist near you who has experience doing these treatments on someone with curly hair. They can help you choose the best treatment for your specific hair type and goals.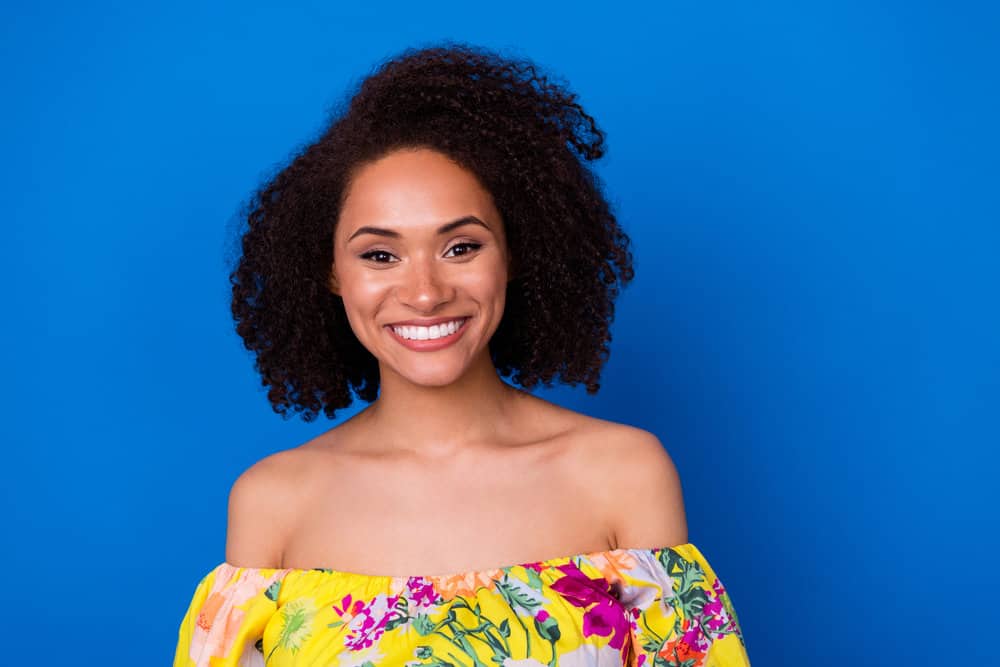 What to Expect During and After a Thermal Keratin Treatment
Your stylist will start by thoroughly washing your hair with a clarifying shampoo. Doing so will help the keratin solution to better penetrate your hair for optimal results.
After your hair is clean, your stylist will then apply the keratin solution to your hair. They will use a brush to evenly distribute the solution and ensure that every strand is coated.
Once the solution has been applied, your stylist will blow-dry your hair and use a flat iron to seal the treatment in.
Your stylist will then wash your hair with a clarifying shampoo and apply a conditioner. The conditioner will replenish your hair after this high-manipulation treatment.
After the treatment is complete, you'll be instructed to avoid washing your hair for at least three days. This will give the keratin solution time to fully penetrate your hair and work its magic.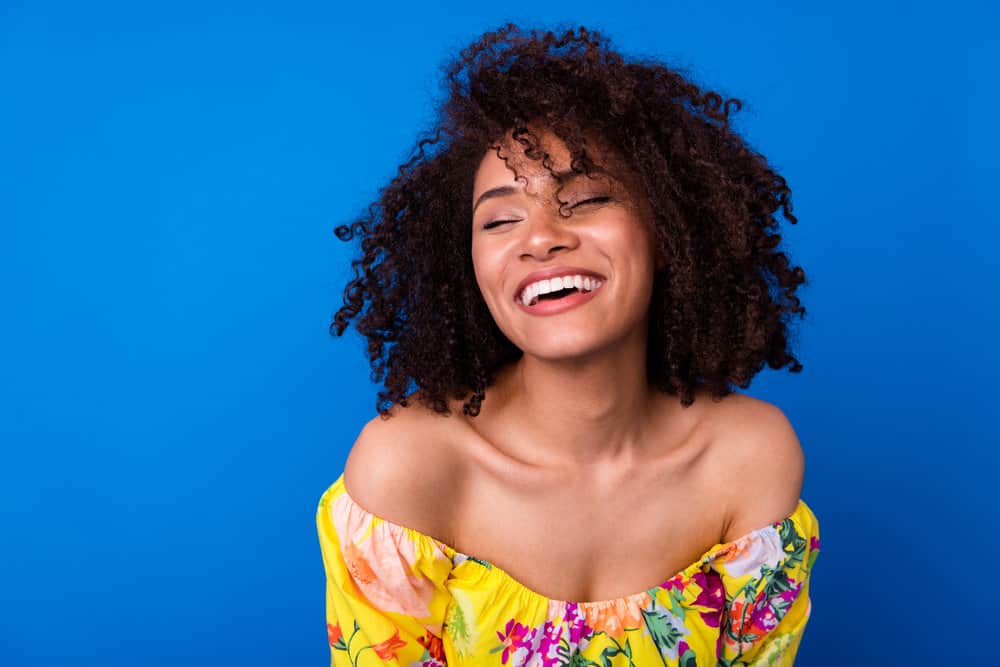 Keratin Treatment Results on Curly Hair
After your treatment, you can expect your hair to be shinier, silkier, and easier to manage. The results of your treatment will last anywhere from a few weeks to six months.
Look out for the following signs that indicate it's time for another keratin treatment:
Your hair is starting to feel dry and brittle.
You're seeing more frizz and flyaways.
Your hair is starting to lose its shine.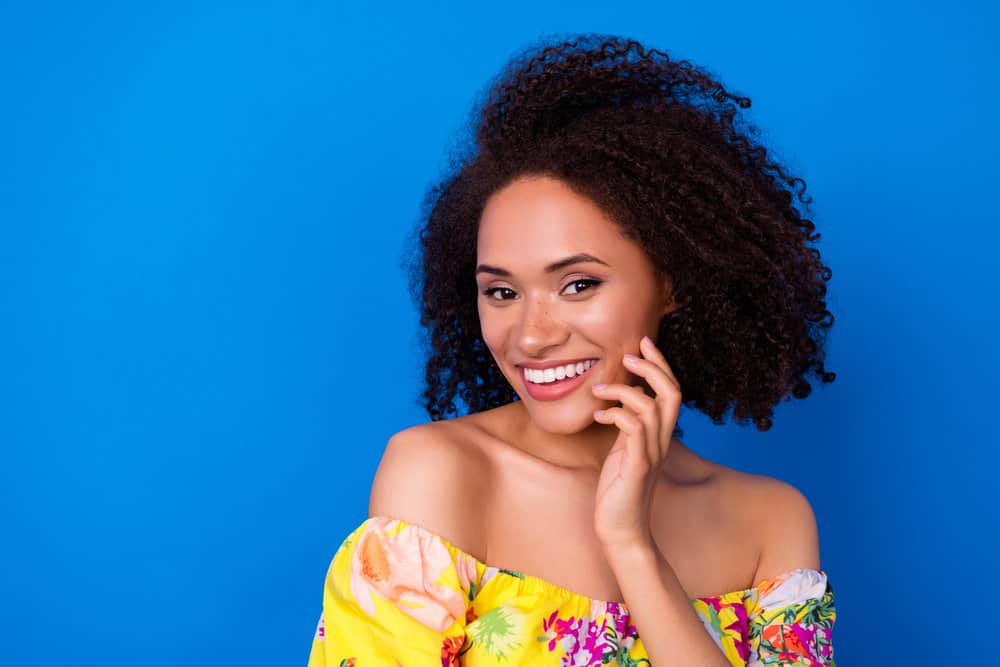 Is There a Formaldehyde Risk with Keratin Treatments?
Some keratin treatments do contain formaldehyde, which is a known carcinogen. In addition to potentially increasing users' risk of developing cancer, using formaldehyde keratin treatments can result in the following side effects:
Eye, nose, and throat irritation
Coughing
Wheezing
Nausea
Vomiting
If you're concerned about the formaldehyde content of your treatment, talk to your stylist about using a formaldehyde-free treatment. These treatments usually contain other ingredients, such as glyoxylic acid, that can achieve similar results without the formaldehyde risk.
You could also reduce your formaldehyde risk by asking your stylist to open a window or wearing a mask during your treatment.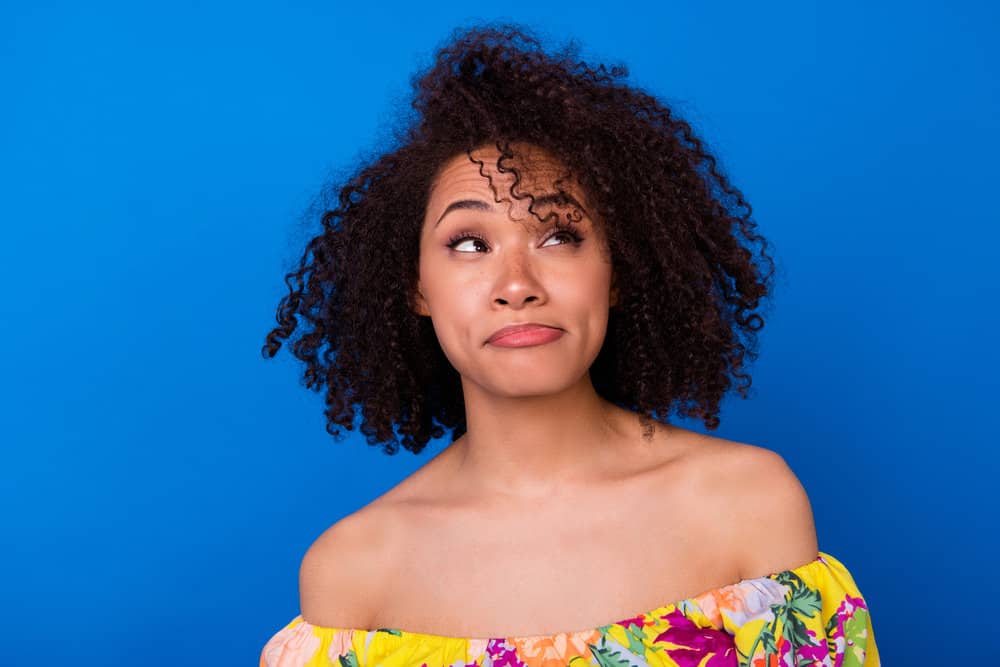 How Much Do Keratin Treatments Cost?
The cost of a keratin treatment varies depending on the length and thickness of your hair and the type of treatment you choose. Formaldehyde-free treatments usually cost more than traditional keratin treatments.
Generally, you can expect to pay anywhere from $100 to $500 for a keratin treatment and more for thick or long hair. If you live in a large city, you may have to pay more for your treatment. The same applies if you go to a well-known salon or stylist.
If you're on a budget, there are a few ways you can save money:
Look for salons that offer discounts on keratin treatments.
Ask your stylist if they offer any loyalty programs that can help you save money on future treatments.
Look for keratin treatment deals and coupons online.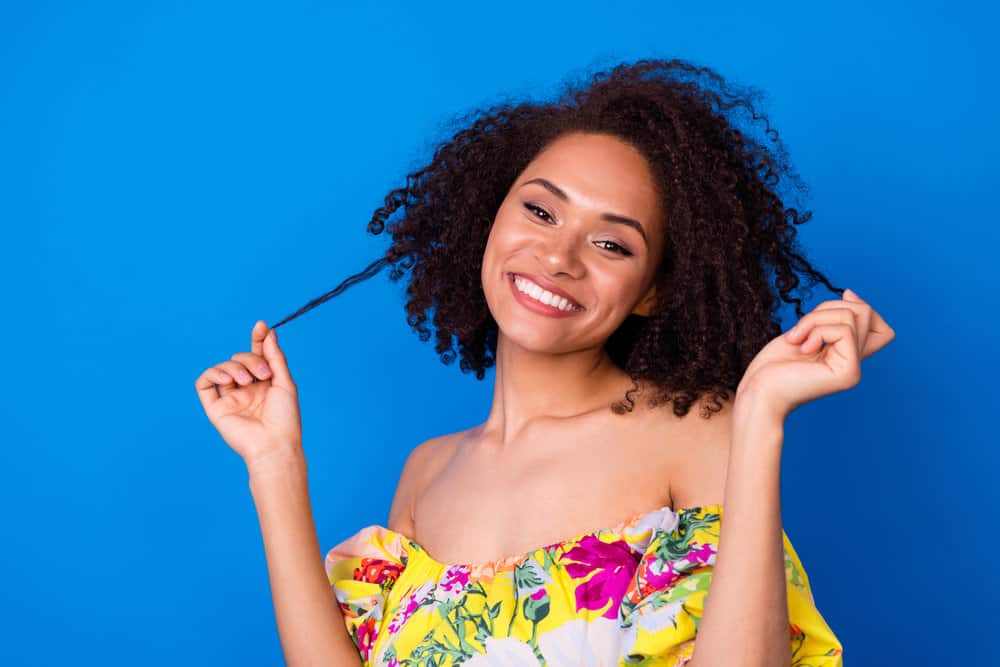 How to Maintain Your Results Between Keratin Treatments
There are a few things you can do to make your keratin treatment last longer and keep your hair looking its best:
Only wash your hair as needed. The more often you wash your hair, the quicker the keratin treatment will fade. Try to limit your washes to every other day or every three days. When you do wash your hair, use a sulfate-free shampoo that's safe for keratin-treated hair.
Don't use heat on your hair. This includes flat irons, blow dryers, curling wands, etc. The heat will damage your hair and cause your treatment to fade more quickly.
Be careful about the products you use on your hair. Avoid products that contain sulfates, alcohols, or other harsh ingredients. These ingredients can strip your hair of its natural oils and cause your treatment to fade.
Be conservative with hair products. Only use as much product as you need to style your hair. Applying too much product can weigh your hair down and make it look greasy. Then, you'll need to wash your hair more often, which will cause your treatment to fade.
Use a keratin-infused product line. Many companies now offer hair care lines that contain keratin. These products can help extend the life of your treatment and keep your hair looking its best between treatments.
So, there you have it – everything you need to know about keratin treatments for curly hair! If you're thinking about getting a thermal keratin treatment, be sure to talk to your stylist about your options and what would work best for your hair.
And if you opt instead for a DIY cold keratin treatment, you've got the information you need to do it right.
We hope this article was helpful to you, having given you all the information you need to make an informed decision about whether a keratin treatment is right for you and your curly hair. Good luck!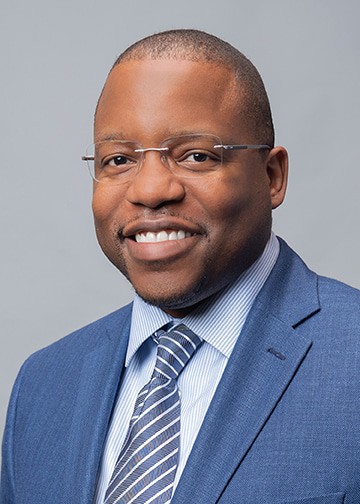 Kenneth Byrd holds a BS in Accounting and Management Information Systems and an MBA from the University of Alabama at Birmingham. He is a serial hair blogger that has been writing about hair care since 2008, when he co-founded Curl Centric and Natural Hair Box. Curl Centric is a website operated by a husband and wife team that encourages healthy hair care.