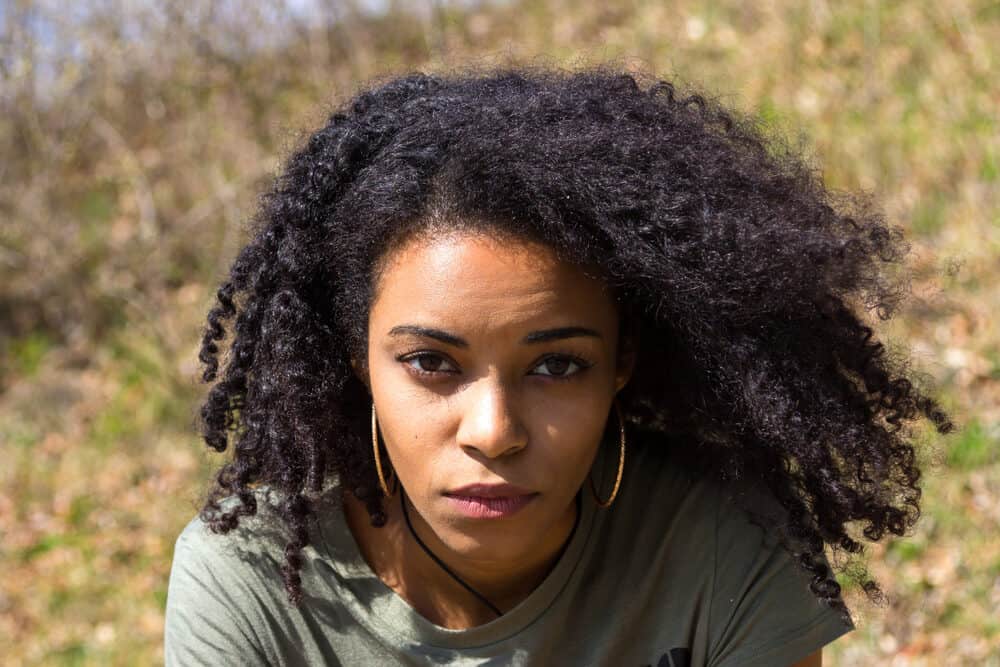 Is your hair feeling crunchy, gummy, or drier than the Sahara following a bleaching session or high-heat styling? These are all signs that you may need a keratin treatment, a specialized product designed to restore your curls back to their former glory.
The Best Keratin Treatment for Black Hair
With so many options on the market, it's easy to feel completely lost when it comes to choosing which keratin-infused product would give your curls what they need.
Luckily, you have come to the right place. We've done all of the research and compiled a comprehensive list of the best keratin treatments for black hair.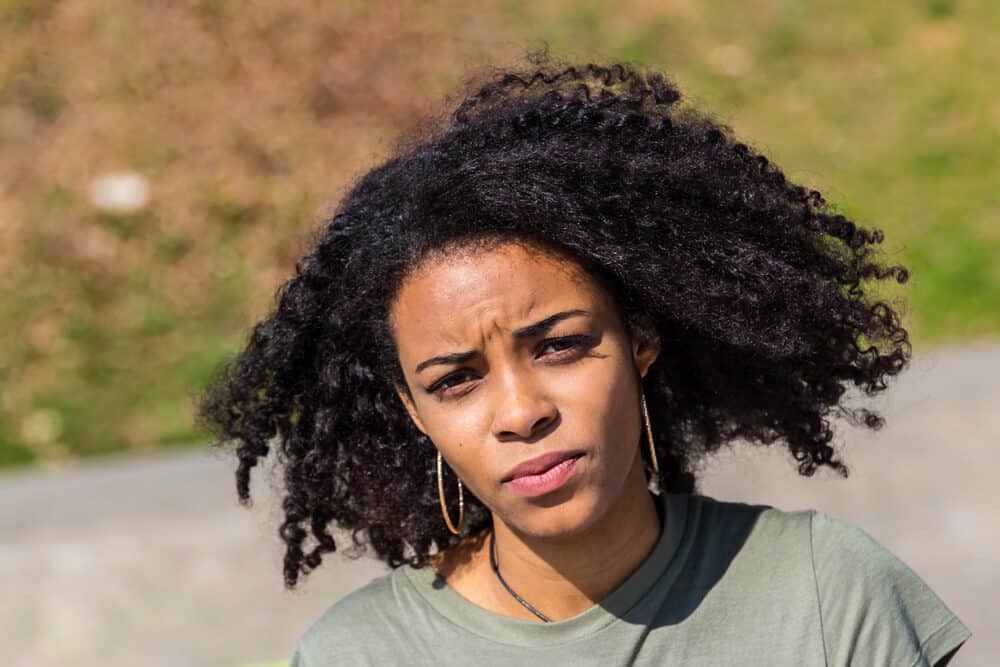 1. Aphogee Keratin 2 Minute Reconstructor: Best for Lightly Damaged Hair
The ApHogee Keratin 2 Minute Reconstructor is formulated with a blend of keratin amino acids, vitamins, and natural oils, penetrating the hair deeply to help restore its strength and shine.
It also helps repair damage caused by the harsh components of hard water and chlorine. As the name suggests, it takes just two minutes to get the job done.
This product is recommended for treating relaxed, bleached, or tinted hair. It is also important to note that it can only work effectively on light to medium damaged hair.
To repair excessively damaged hair, we advise you to opt for the ApHogee Two-Step Protein Treatment (our #2 pick).
It doesn't take a professional to apply this product – all you need to do is apply it to your towel-dried hair after shampooing and rinse it out after a couple of minutes. Upon rinsing it out, you'll notice that your hair is softer, stronger, and shinier.
Pros
It's inexpensive.
Very convenient for DIY use.
Effectively repairs light to medium damaged hair.
Cons
Most of the reviews were positive. However, the negative reviews consisted of some customers complaining about not seeing the results they were looking for.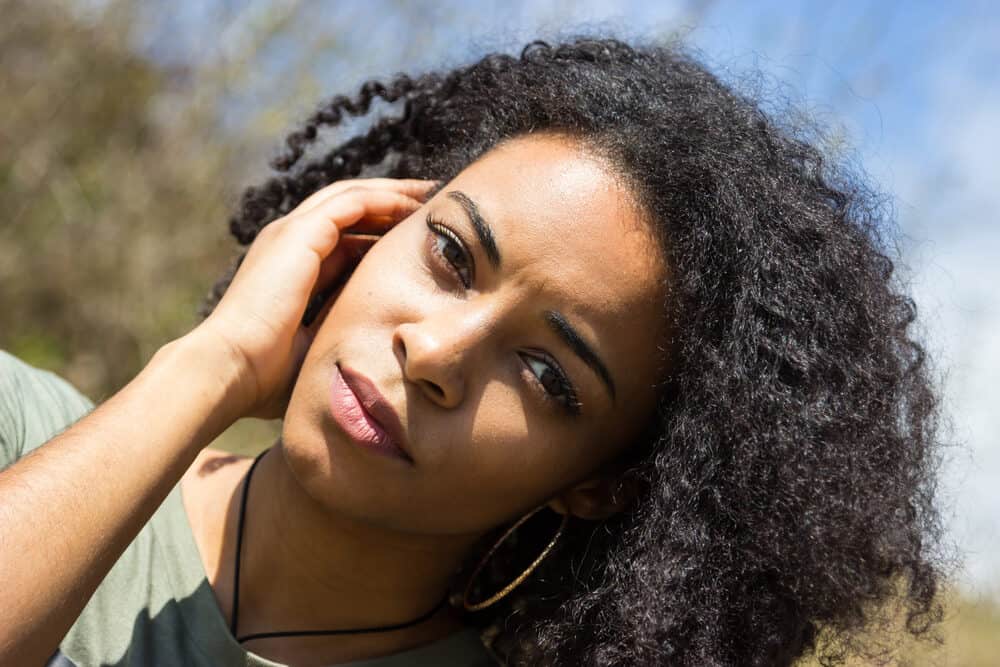 2. Aphogee Two-step Protein Treatment: Best for Over-processed Hair
The ApHogee Two-Step Protein Treatment is concocted with magnesium and modified proteins that bind to the hair and harden after the deliberate application of heat.
It is a serious protein treatment for severely damaged hair. The treatment helps to improve the health and appearance of your hair, making it softer, stronger, and shinier.
This product is called a two-step treatment because there are indeed two crucial steps to achieving your desired result. After applying the protein treatment, your hair will feel hard to the touch.
To restore your hair's softness and bring the pH down to an appropriate level, you need to apply the ApHogee Balancing Moisturizer.
If you don't have the balancing moisturizer, you can try applying a moisturizing deep conditioner to your hair. The effects of the protein treatment are supposed to last for six weeks.
Like the two-minute reconstructor, this Two-Step Protein Treatment is recommended for permed, relaxed, or bleached hair.
We advise that you seek professional help for the application of this treatment because if the treatment is not applied correctly or your hair isn't properly cared for afterward, your hair could end up looking worse than it did before.
Pros
The treatment stops your hair from breaking off for six weeks.
The formula is free of parabens and phthalates.
This is a heavy-duty treatment for overprocessed hair.
Cons
The smell may be intolerable for some.
There are many positive reviews that speak to the effectiveness of the treatment. There are also a few negative reviews where people describe that they felt the treatment was a waste of money and did not make much of a difference to their hair.
Others complained about issues relating to purchase logistics. But on the whole, the positive reviews far outweigh the negative ones.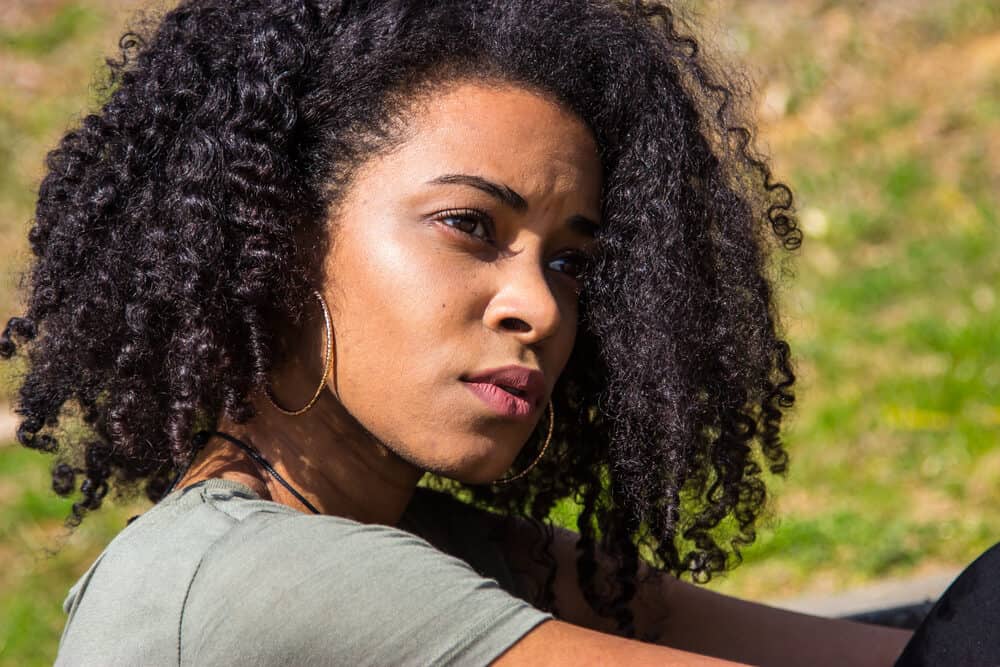 3. Chi Keratin K-Trix 5 Smoothing Treatment: Best in Affordability
The CHI Keratin K-Trix 5 Smoothing Treatment is formulated to help give a smooth appearance to your hair and lock out humidity. It is infused with Keratix, a compound that uses sustained-release technology to gradually release proteins over time.
This product transforms dry, frizzy, keratin-depleted hair into healthy, smooth tresses.
After applying the product to your hair, you should blow-dry it and follow up with a styling iron to get your hair sleek and smooth. Following this treatment, you can expect your hair to maintain its sleekness, strength, and humidity resistance after five washes.
Pros
It's inexpensive.
It is paraben-free.
Cons
It has a strong smell that can be overpowering.
You have to heat style your hair in order for it to be effective.
Some customers complained about the treatment not lasting as long as it was advised to, and the heat activation requirement put some people off. But, on the whole, customers are loving this keratin treatment.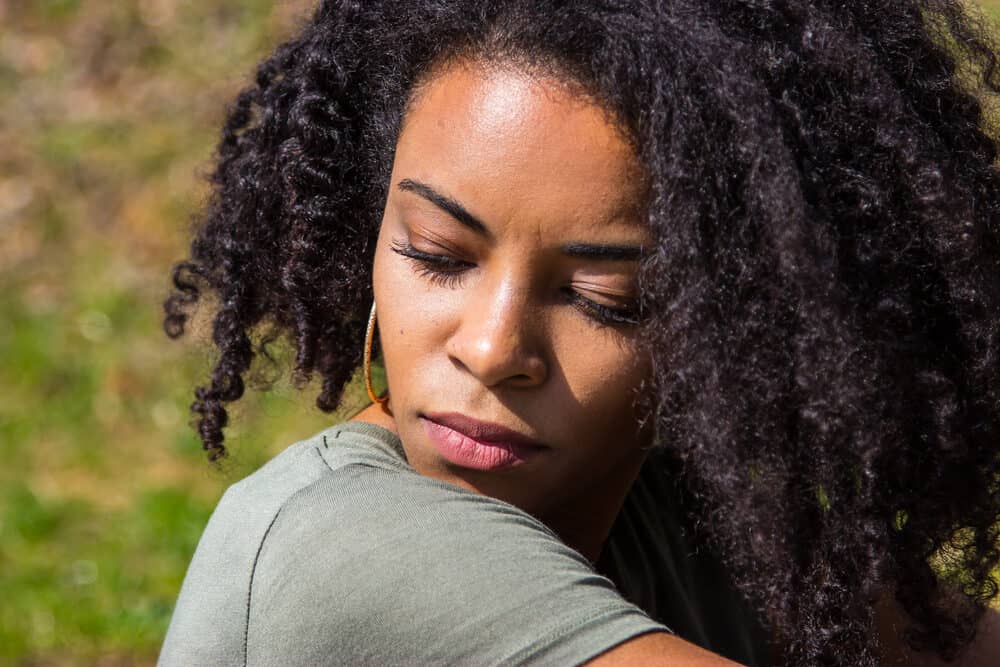 4. Professional Keratin Hair Mask: Best for Heat-free Treatment
The Professional Keratin Hair Mask is packed with biotin, collagen, and keratin. It repairs the hair by replenishing lost keratin – it's suitable for all hair types.
Professional Keratin Hair Mask is supposed to be applied after shampooing and allowed to sit for five to ten minutes. After which, you rinse it off, and voila – your hair is restored.
It claims to bring damaged hair to a healthier state within two weeks of use. By enriching the hair with keratin, you're giving your hair what it needs to be frizz-free, healthy-looking, and easier to style or straighten. And when your hair is nourished, you'll have an easier time styling your hair on a regular basis.
Pros
It is chloride, sodium, and paraben-free.
It's for all hair types.
You don't have to use heat to activate the treatment.
Cons
It is a bit pricey for the size.
Not as effective as a salon keratin treatment.
Some customers complained about the hair mask not being as effective as they hoped it would be, while others thought it made their hair look and feel amazing.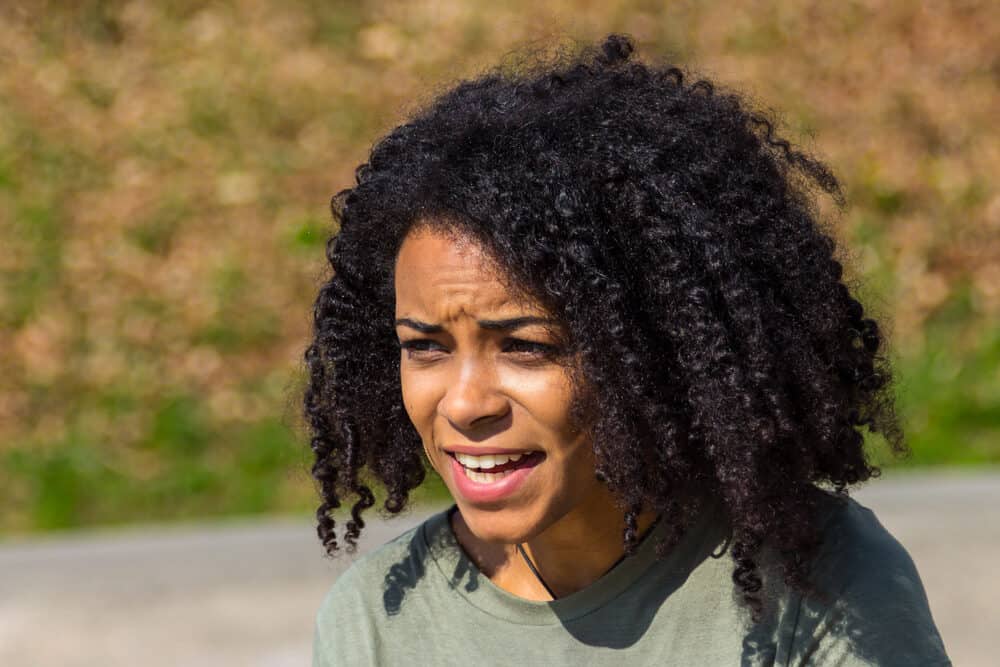 5. Premium Keratin Mask by Sunatoria: Best for Hair Damaged by Color Treatments
The chemical substances used in permanent hair dyes and heat styling damage your hair, making it dull, frizzy, and short on keratin and vitamins.
When this happens, it becomes almost impossible to achieve a smooth appearance when your hair is straightened or styled. If this sounds like the issue you're dealing with, the Premium Keratin Mask by Sunatoria may be exactly what you're looking for.
This keratin mask is infused with vitamin E, which naturally restores the shine to your dull hair. It also contains Omega 3 and 9 fatty acids to moisturize and improve the elasticity of your hair. The manufacturer claims that this product is for any hair texture that looks or feels damaged.
To reap the full benefits of this keratin treatment, apply it to your hair after shampooing and allow it to work its magic for a few minutes, and then rinse it out.
Pros
Sulfate, sodium, and paraben-free.
It helps repair hair damaged by color treatments and excessive heat.
It is infused with Omega 3 and 9.
Cons
It's expensive.

It may not be effective on all hair types.
There were no complaints of the hair mask being damaging or harsh to customers' hair. Most of the negative reviews were from people who claimed that his hair mask was not as effective as they desired it to be.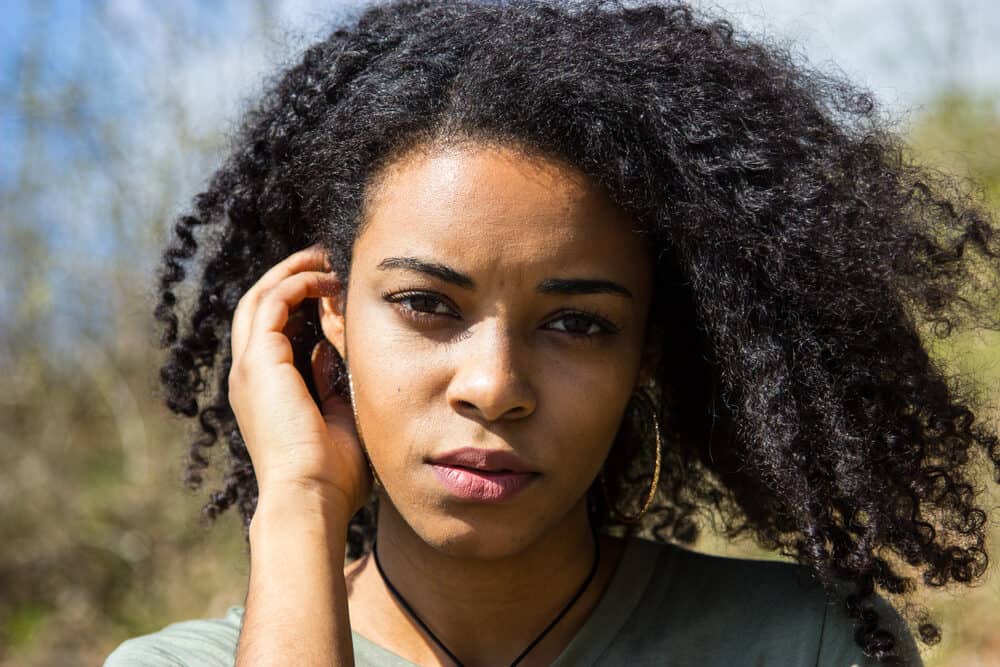 6. Vitamins Keratin Mask for Dry and Damaged Hair: Best for Natural Hair
Vitamins Keratin Mask is formulated with many ingredients, including Vitamin E oil, keratin protein, wheat germ oil, and Moroccan argan oil.
All these ingredients work together to gently smooth out your hair, taking frizz out of the equation while deeply moisturizing your strands and repairing split ends.
If you love bouncy, voluminous curls but cannot seem to get rid of frizz, this product is one you should consider buying. You can use it to define your curls and bring bounce back to your hair, as well as prevent further damage to your strands.
This hair mask is recommended for people with thick hair. Furthermore, it does not require you to use heat to activate its reparative properties.
After properly washing your hair with shampoo, apply it all over, focusing on the ends of your hair. Allow the product to sit on your hair for five to ten minutes with a towel wrapped around your head before rinsing it all off.
Pros
It's affordable on virtually any budget.
It's suitable for thick and curly natural hair.
It does not require heat to get the results.
Cons
Might stain chemically processed or bleached hair.
It does not smell great to some users.
There were a few negative reviews about the hair mask changing the color of users' dyed or bleached hair. Some other customers said the hair mask was not anything special. However, the vast majority of people loved the mask for its healing and restorative properties.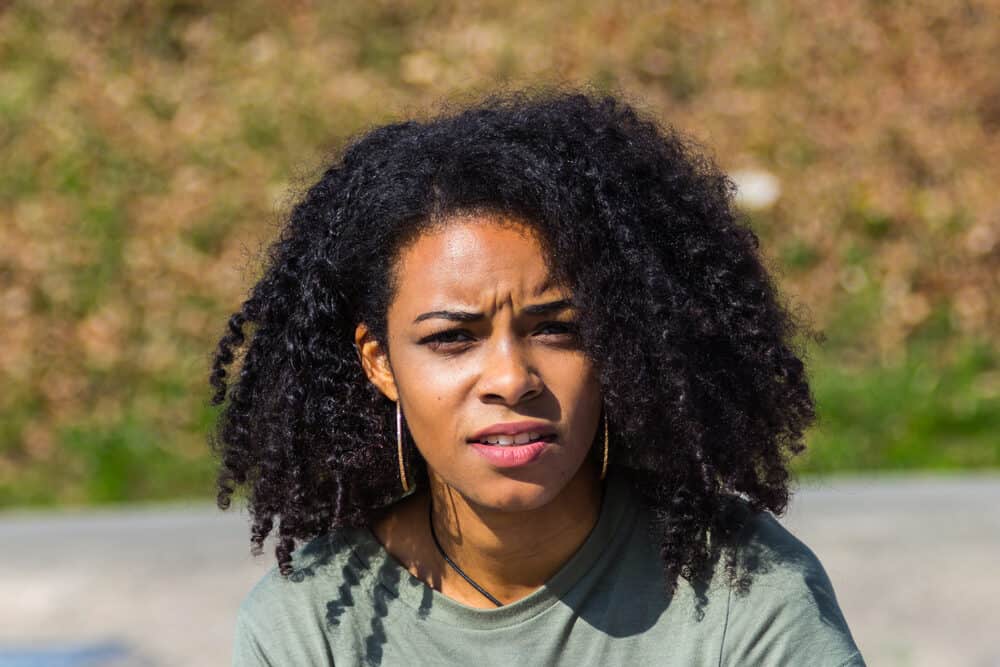 7. Remilia Keratin Hair Treatment Serum: Best for a Serum Keratin Treatment
The Remilia Keratin Hair Treatment Serum is not like the other keratin treatments on this list! Unlike the previously mentioned keratin treatments, which have mostly been cream-like, this particular product is a keratin hair treatment serum.
It is packaged in capsules and sold in a stylish corked jar. This product contains keratin amino acids, pro-vitamin B5, and hydrolyzed silk (silk protein).
The Remilia Keratin Hair Treatment serum can be used as often as you shampoo your hair. After applying the treatment to your hair, there's no need to rinse it out – you are required to leave it on your hair so it can do its work.
It restores shine to your hair instantly, leaves it frizz-free, and protects it from heat damage. The serum has a thin consistency and is easy to apply. One of the best things about the serum is that it won't weigh down your curls.
This Keratin treatment serum is suitable for all hair types. Whether long or short, straight or curly, this treatment will get the job done.
If you want a keratin treatment without tedious application procedures, this one may be a good fit for you. There is no need to spend a ton of money on in-salon keratin treatments – you can just do it yourself.
Pros
The product is lightweight and easy to apply.
It is suitable for all hair types.
The capsules are biodegradable and plant-based.
It has a fresh scent.
Cons
When applying the product to long, full hair, it will require more than one capsule.
For such a small amount of product, it costs a pretty penny.
There were many positive reviews. However, many buyers complained about the size and the price of the serum. Some complained that the quantity of serum in each capsule was not enough for one application.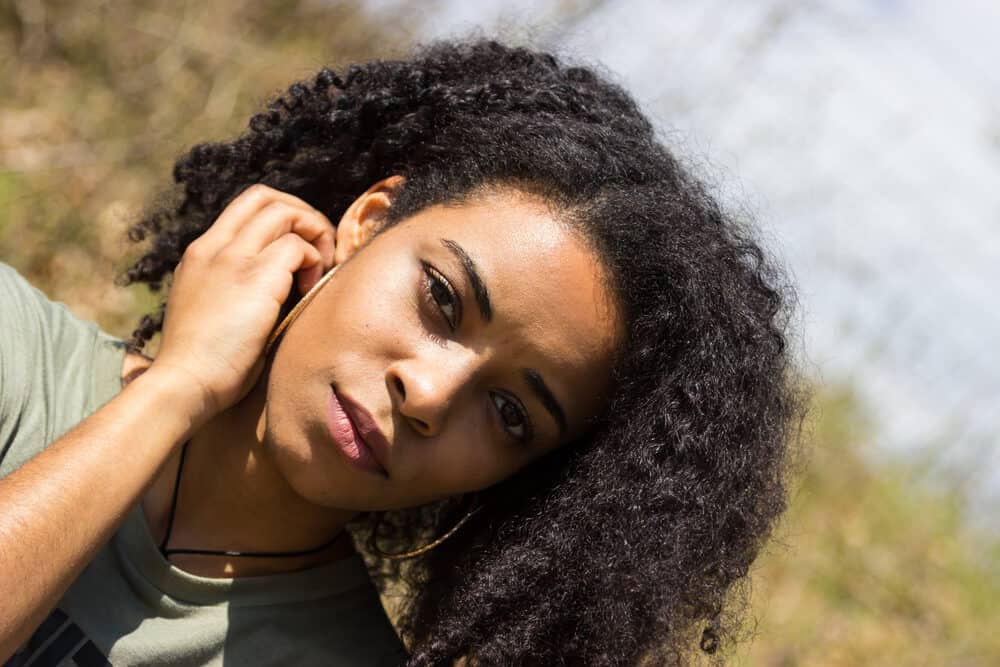 8. Keratin Research Professional Keratin Hair Treatment: Best for Brazilian Keratin Hair Treatment
Last but not least on our list is the KERATiN RESEARCH Professional Keratin Hair Treatment. This treatment is formulated with argan oil, coconut oil, proteins, and amino acid complexes, among a host of other ingredients. It infuses keratin into your hair strands and helps you achieve a frizz-free, silky finish.
This product is a complex yet quick treatment that instantly straightens and smooths your hair strands. After you have used this treatment, it will take four to six months and even longer in some cases for the effects to wear off.
The amount of time depends on how well you care for your hair after the treatment. We suggest that you don't do this treatment by yourself. Getting it right is not easy.
In addition, if you are a professional hairstylist using the product for a client, you should do so carefully and in a well-ventilated area. This will help to reduce the inhalation of the fumes produced by the product when blow-drying and straightening the hair.
If you have long hair, we advise that you buy multiple bottles of this treatment. It would be a shame to run out of the treatment mid-application.
The good thing about using this treatment is that it helps you save time as you do not have to worry about frizziness and taming your curls for weeks after using the product.
Pros
The effects of the keratin treatment can last for as long as six months.
It has very effective frizz control ingredients.
Cons
It has a strong chemical smell.
It contains formaldehyde.
As mentioned earlier, formaldehyde is one substance that people do not like, and for a good reason too.
Many of the people who used it complained about the fumes from the product during the hair straightening procedure. Only a few negative reviews made mention of the inefficiency of the product.
Related Articles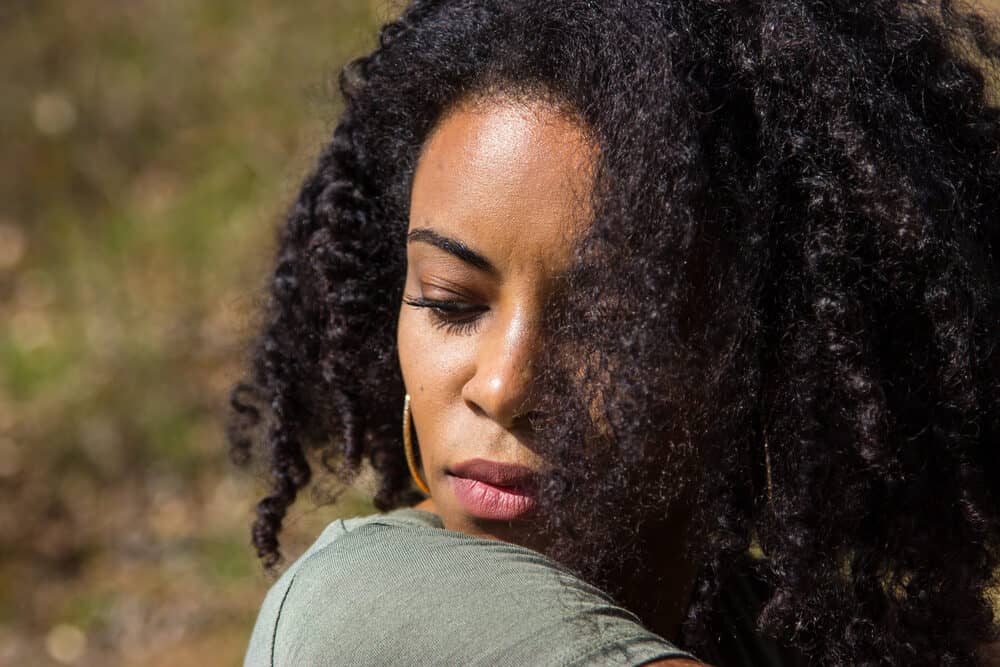 Note: The most effective keratin hair treatments have some form of formalin in them. This chemical substance is generally frowned upon because of the gas it gives off when heat is applied. The gas is known as formaldehyde, and it is said to be carcinogenic.
That is why people tend to be wary of the Brazilian Keratin Treatment done in hair salons. Though there is a limit on the quantity of formaldehyde allowed in keratin treatment products, it is still advisable to refrain from frequently using keratin treatments containing formaldehyde (to avoid potential skin irritation and other health issues).
If you are not too keen on using formaldehyde products on your hair, pass on this product. But if you'd like to give it a try, the results are promising.
Before we leave you to decide which treatment you would like to choose, it would be worthy to note that caution should always be exercised when selecting any keratin-based products for your afro-textured hair.
Too much protein in your hair can lead to breakage and dryness. No matter which product you choose, read the instructions closely and follow them to the letter. We hope that this article is helpful to you in your hair care endeavors.