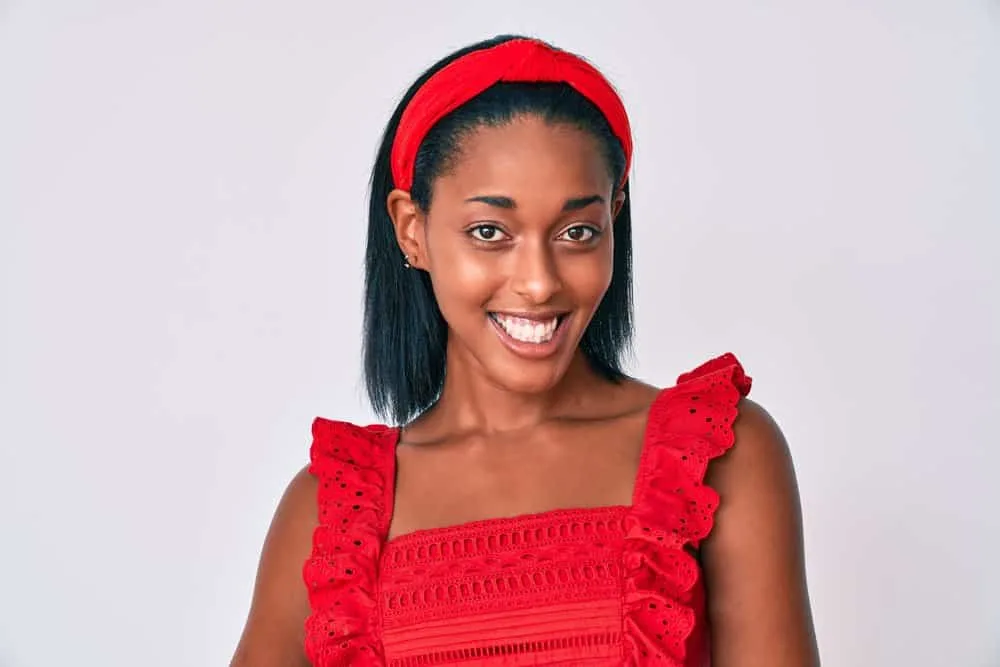 Brazilian Blowouts are a well-known semi-permanent hair smoothing treatment. They're an excellent way to fight frizz, make your hair super shiny, and straighten textured locks.
Although manufacturers of most Brazilian Blowouts recommend rinsing the treatment out, you might be wondering what happens if you decide to go rogue and leave the solution in your hair. What happens if you don't rinse out a Brazilian Blowout?
To find out the answer to this and more, read on! This article will look at what happens when you don't rinse your Brazilian Blowout solution out.
What Happens if You Don't Rinse Out a Brazilian Blowout?
Although the manufacturer often recommends that you rinse your Brazilian Blowout treatment out, not doing so shouldn't impact your hair strands too much. If you leave your Brazilian Blowout on, your hair will continue absorbing protein.
However, once you blowdry and flat iron the treatment, most of the excess protein is either evaporated or sealed into your strands.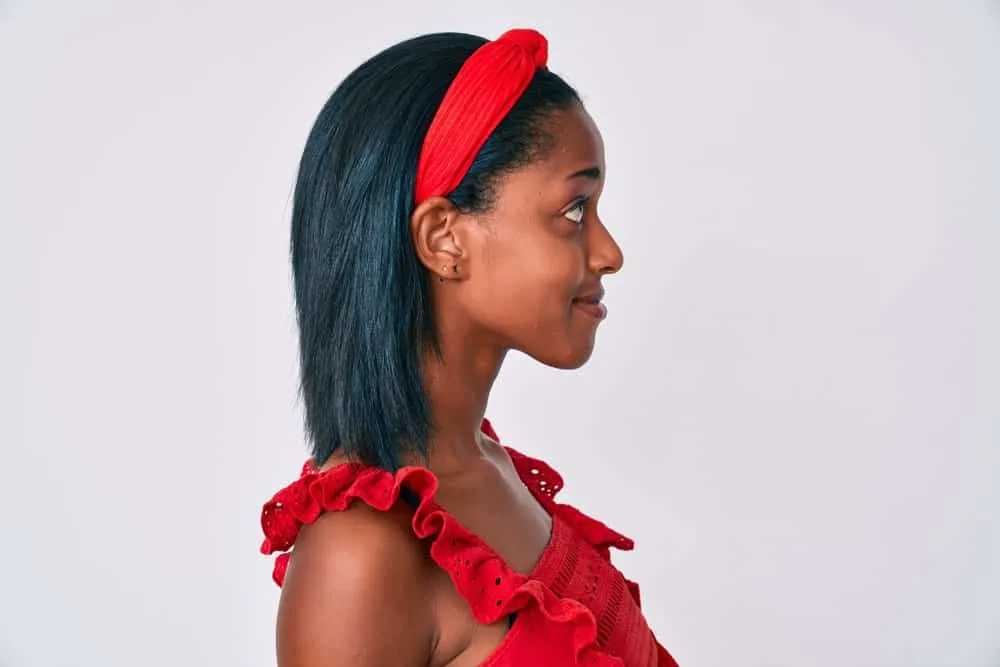 But leaving the treatment in still may not be a good idea; it depends on the specific product you used. Some Brazilian Blowout treatments contain ingredients that can negatively affect your hair if they aren't rinsed out.
For that reason, we recommend that you always follow the directions on your package exactly as they're written. Misusing the product can throw off your results or lead to significant hair and scalp damage.
On top of that, there's no benefit to leaving your Brazilian Blowout on longer than instructed, so why take the risk?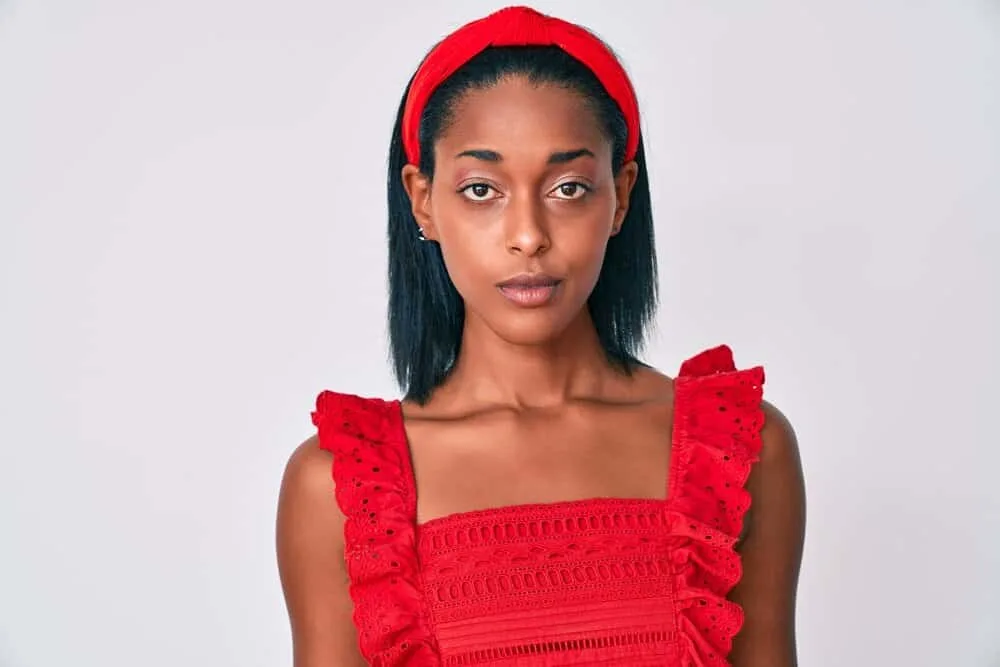 When Can You Wash Your Hair After a Brazilian Blowout?
Unlike other keratin treatments, Brazilian Blowouts don't require you to change your regular wash routine. The liquid keratin is absorbed immediately, so you can wash or wet your hair any time after you've finished your treatment.
But if you want to be extra cautious, we recommend waiting at least a day or two after your Brazilian Blowout. Just make sure you use a gentle, sulfate-free shampoo to cleanse your locks.
Doing so will help prolong the life of your blowout and protect your hair from unnecessary damage. Some companies, like this one, offer a Brazilian blowout shampoo and conditioner.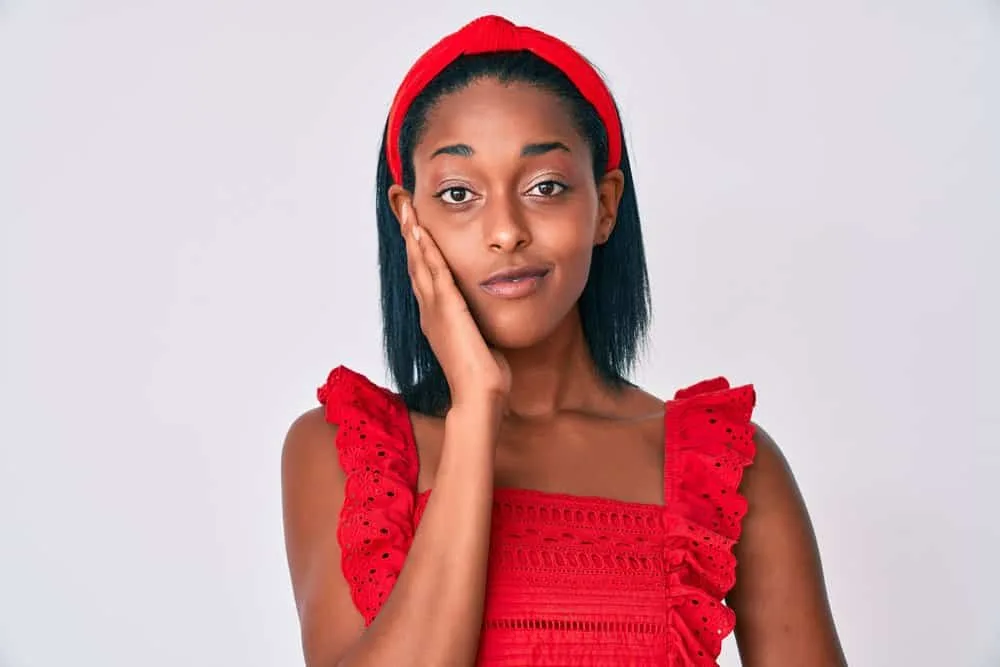 How to Do a Brazilian Blowout at Home
Doing your Brazilian Blowout properly can be the difference between gorgeous, smooth locks and frizzy, fried strands.
No one wants to fry their hair, so here are step-by-step instructions on how to do a Brazilian Blowout the right way. Remember that your directions may differ slightly depending on the brand you use.
Get Your Supplies Ready
The first step of the process is to arm yourself with all the tools you will need. Make sure you grab the following.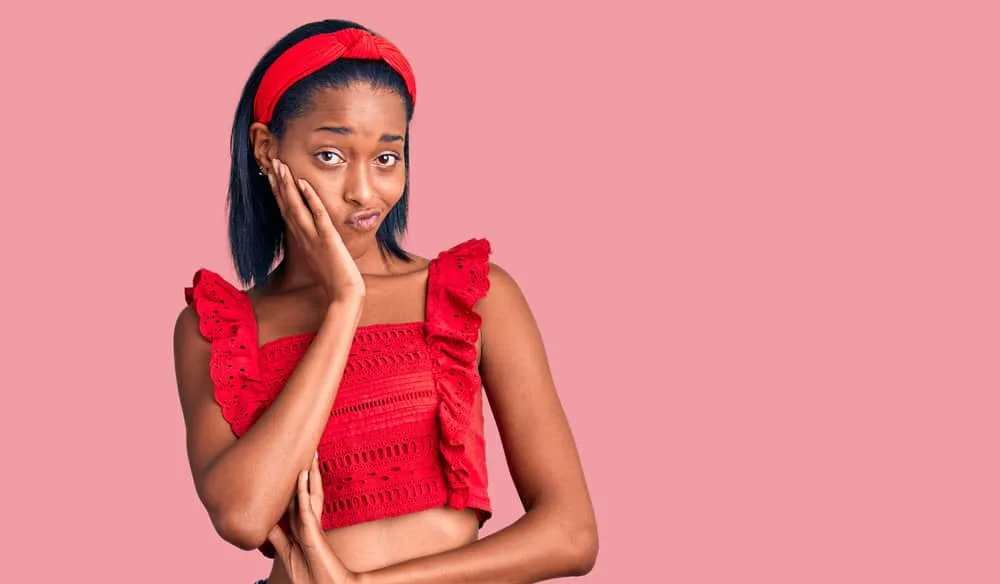 Prepare Your Hair
Brazilian Blowouts should be done on damp, product-free hair for the best results. Start your blowout by washing your hair with a clarifying shampoo.
Unlike regular shampoos, clarifying shampoos make your hair squeaky clean and cut through stubborn product buildup, preventing the treatment from reaching your strands.
Once your hair is shampooed, gently towel dry it to remove excess water.
You want to apply your Brazilian Blowout treatment to damp hair, so be careful not to over-dry your hair.
If you do, use a spray bottle to rewet your locks before your move on to the next step. Detangle your hair, divide it into four equal sections, and secure all but one of your back sections with a hair clip.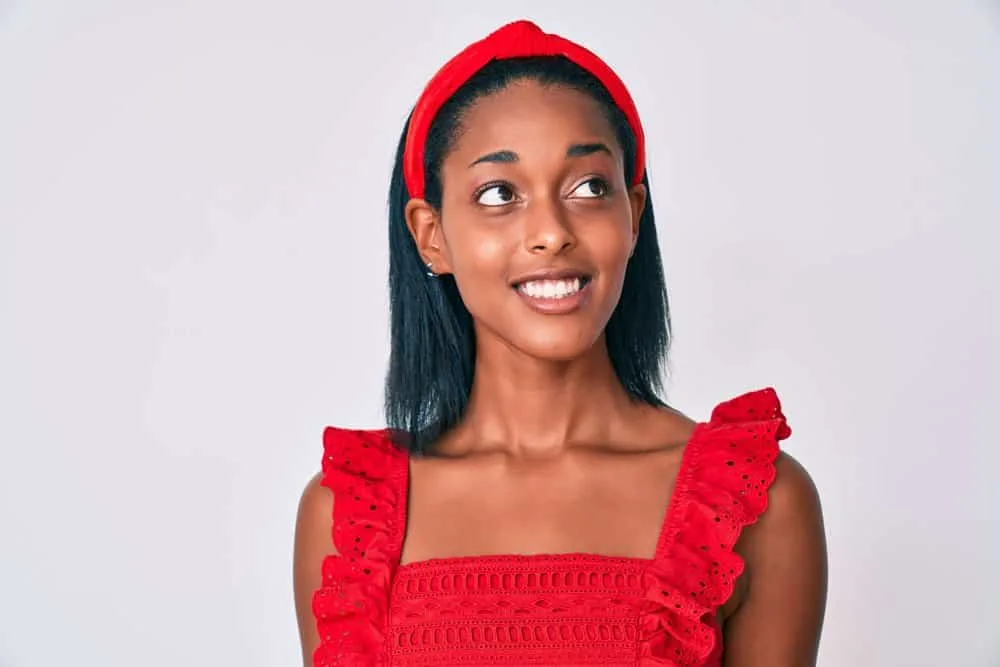 Apply the Brazilian Blowout Treatment
Shake your Brazilian Blowout solution to ensure all ingredients are mixed well, and pour the desired amount into a bowl. Use between ¼ oz and 1 oz, depending on the length of your hair.
Use an applicator brush to apply the treatment onto ½-inch sections of your hair. Keep the treatment off your scalp as much as possible while coating your roots.
Keep in mind that you only want to dust your strands lightly.
If you oversaturate your hair, gently comb through it with a fine-tooth comb until you no longer see any residue.
That will ensure the treatment is evenly distributed and remove some excess protein. Repeat the process until you've applied the treatment to each section.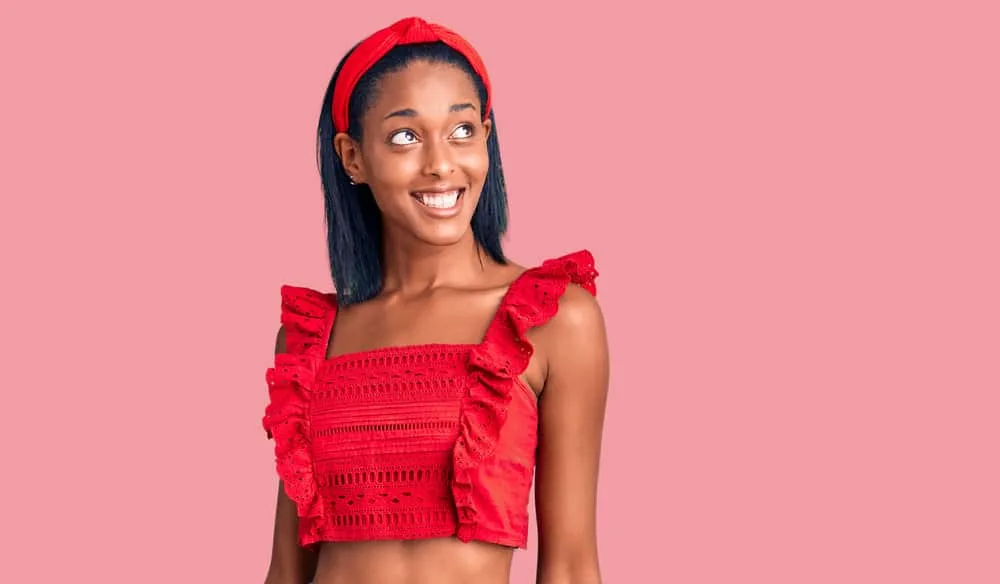 Blow-dry and Flat Iron Your Hair
Once your hair is coated with the solution, it's time to blow dry your hair. Try to get your hair as straight as possible, preferably using a round brush and medium heat.
Use firm tension and keep blow-drying until your hair is completely dry. After you finish, grab your flat iron and set the temperature between 380 and 450 degrees.
Then, flat iron ¼-inch to ½-inch sections of hair.
Go over each section with your flat iron 2-5 times until your hair is completely straight. The more passes you do, the sleeker your hair will turn out.
But be careful; each pass increases your chances of developing severe heat damage, so consider the health of your hair before you decide on how many passes to do. Keep flat ironing until you've completed your entire head.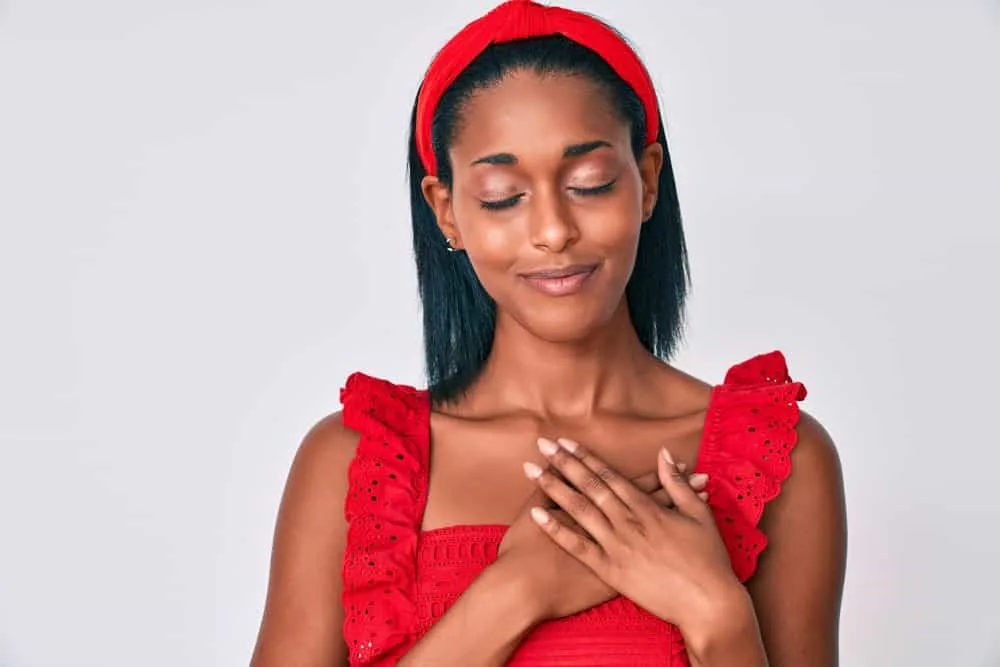 Rinse the Brazilian Blowout Treatment Out
Rinse your hair with warm water for one to two minutes. After you've rinsed the treatment out, you can dry and style your hair as usual.
Alternatively, you can apply a nourishing deep conditioning mask to your hair to get a head start on repairing the damage caused by the flat iron and blow-dryer.
Leave the deep conditioning mask in your hair for one or two minutes before rinsing well with cool water. Then, dry and style your locks.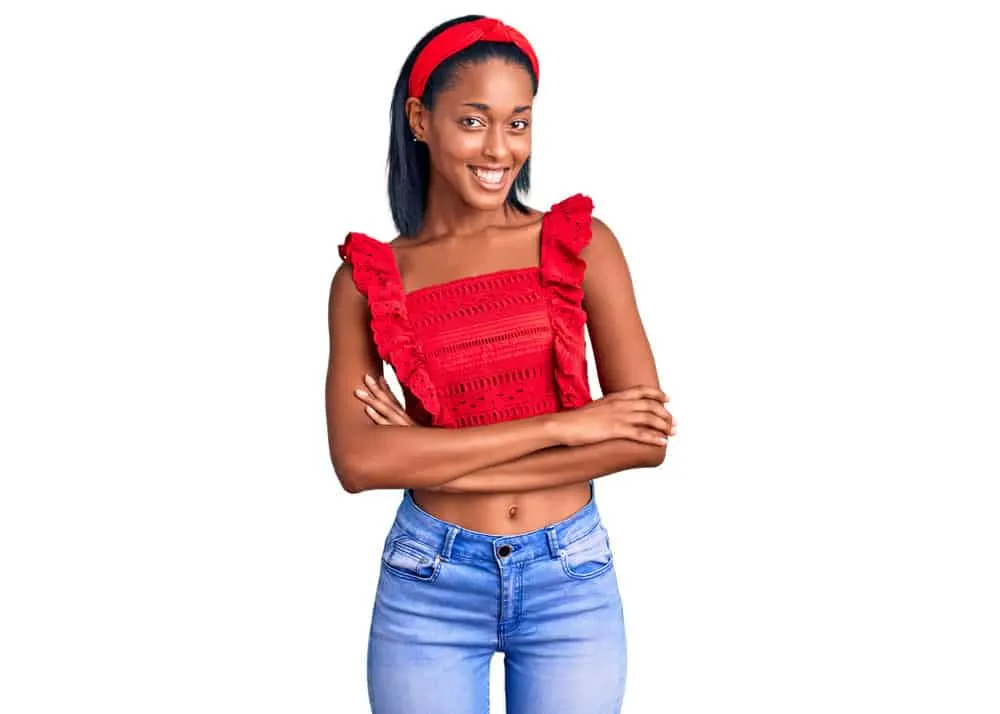 Brazilian Blowout Dos and Don'ts
We know you want to get the most out of your Brazilian Blowout treatment, so here is a list of dos and don'ts for you to follow. Keep them in mind to help ensure your Brazilian Blowouts come out perfectly each time.
Dos
Do airdry your hair if your hair feels dry or brittle after applying the treatment.
Do follow the instructions for your specific Brazilian Blowout treatment.
Do purchase your Brazilian Blowout solution from a trustworthy source
Do get your Brazilian Blowout professionally applied, if possible.
Do use a high-quality Brazilian Blowout solution from a trusted source.
Do sleep with a silk pillowcase, bonnet, or scarf.
Do wash your Brazilian Blowout out immediately if you experience a reaction.
Do use a dry shampoo to stretch out the time in between wash days.
Do limit your use of hot tools like flat irons, blow dryers, and curling wands after your treatment.
Don'ts
Don't overwash your hair if you want your treatment to last.
Don't use shampoos that have sulfates in them.
Don't go swimming without protecting your strands from salt or chlorine.
Don't blow-dry your hair with a metal or ceramic brush.
Don't hold the blow-dryer less than two inches away from your hair.
Don't apply your Brazilian Blowout in a poorly ventilated room.
Don't weigh down your Brazilian Blowout with heavy creams, oils, and serums.
Don't color, bleach, or relax your hair for at least two weeks before or after your Brazilian Blowout.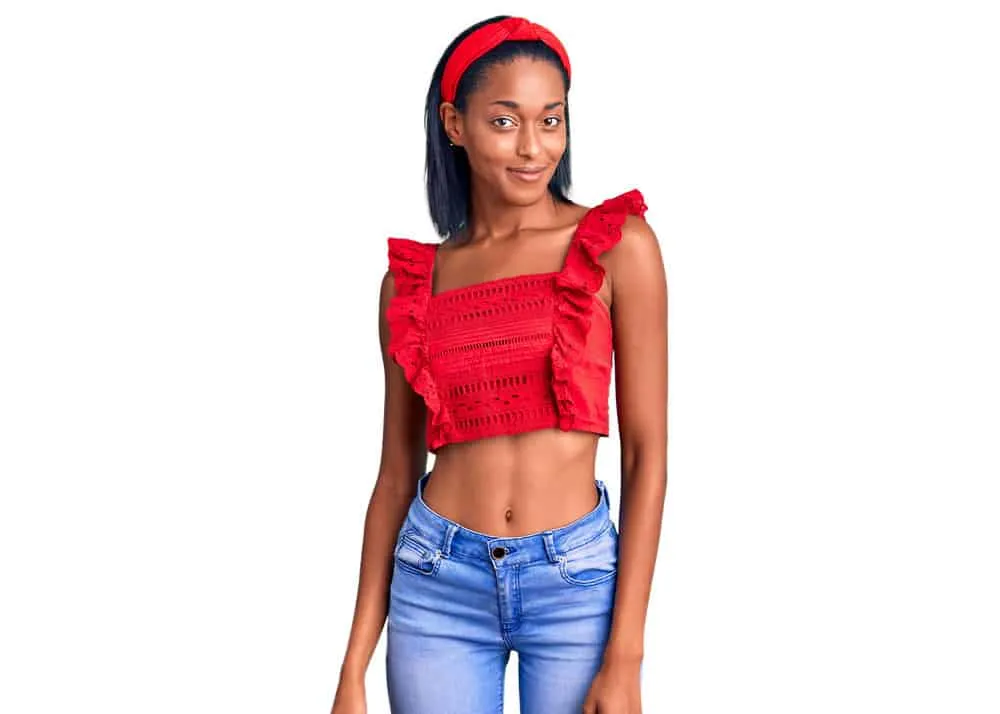 So, there you have it! Although it's not recommended, not rinsing your Brazilian Blowout out of your hair won't usually make a difference.
However, it's always better to follow the instructions as they're written.
That way, you can keep your hair healthy and look great in the coming days. We hope this article has helped explain what happens when you leave your Brazilian Blowout in your hair and saves you a Brazilian Blowout disaster.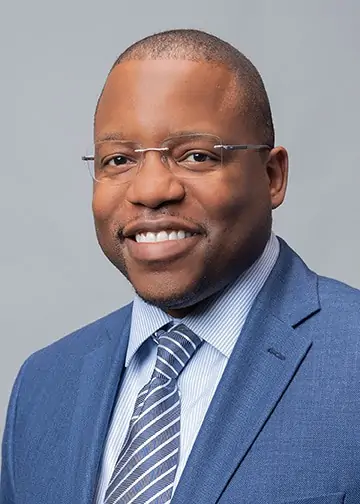 Kenneth Byrd holds a BS in Accounting and Management Information Systems and an MBA from the University of Alabama at Birmingham. With over 15 years of experience, Kenneth has been dedicated to hair care since 2008, when he co-founded Curl Centric® and Natural Hair Box alongside his wife. As a team, they promote healthy hair care practices through their comprehensive platform, Curl Centric. Curl Centric is a website operated by a husband and wife team that encourages healthy hair care. At Curl Centric, we aim to help our readers take control of their hair care journey and make good decisions about products, hairstyles, and maintenance techniques. We also have strict editorial integrity; here's an explanation of our editorial guidelines and how we make money.