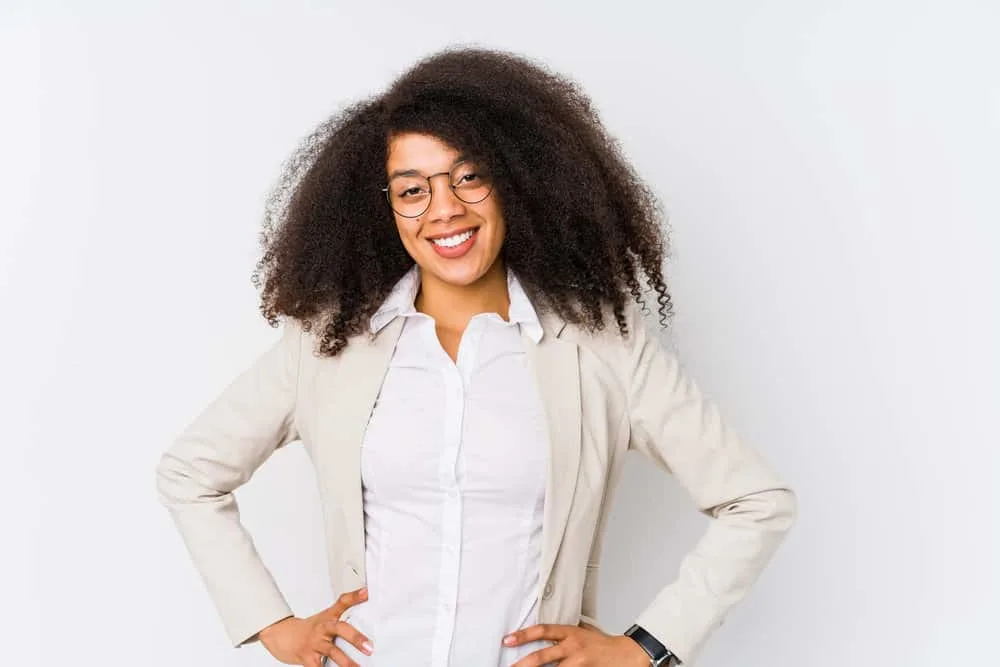 Most people think of professional hair as clean, combed, and low-profile. But does texture play a part? The debate on curly hair and professionalism has been raging on for decades, so it's understandable if you're not sure whether curls are considered professional.
If you want to know if curly hair is acceptable in the workplace, this article has all the answers you are looking for. We'll dive into whether curly hair is professional and give you some pointers on rocking your naturally curly texture in the workplace.
Is Curly Hair Professional?
The sad truth is that some people view curly hair as unkempt or unprofessional. Much of this is rooted in bigotry since your hair's natural texture doesn't impact how clean or well-kempt your hair is in the workplace.
The stigma against natural or curly hair often concerns Afro-centric styles like braids, afros, and dreadlocks. Depending on where you work, natural hairstyles like these may be considered a distraction. And in some cases, they can stunt or even ruin your professional career.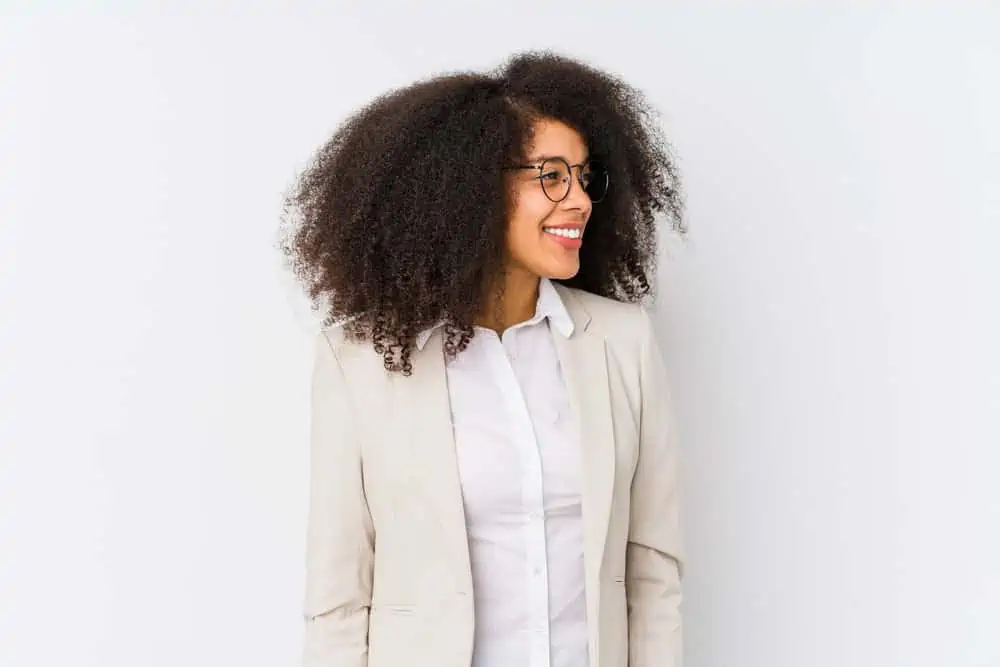 The Negative Stigma Around Curly Hair in Corporate Settings
While your hair texture has nothing to do with how well you perform in a work environment, it can change how you're perceived. Unfortunately, curly hair is often deemed unprofessional and wild in some corporate environments.
While there's nothing wrong with curls, traditionally, corporate hair means straight, sleek strands. Some states have started to pass legislation banning hair-based discrimination, but there's still a long way to go for curly-haired women.
Interview: Should You Wear Your Hair Curly or Straight?
Some interviewers subconsciously view applicants with straight hair as more competent and efficient than those with very curly hair.
So, if you'll be interviewing for your dream job or you're in dire financial need, you can err on the safe side and straighten or stretch your hair.
That way, the interviewer will get a good idea of what it will be like having you as an employee, and you can focus on giving the best interview you can.
But curly hair is not off-limits in any situation – it's the hair you were born with, and we believe it's best to bring your true self to work.
If you are okay with your natural hair potentially affecting your job interview, you can wear your hair in its natural state. Doing so may hinder you in some instances, but you can still win the interviewer over with your personality, education, and experience.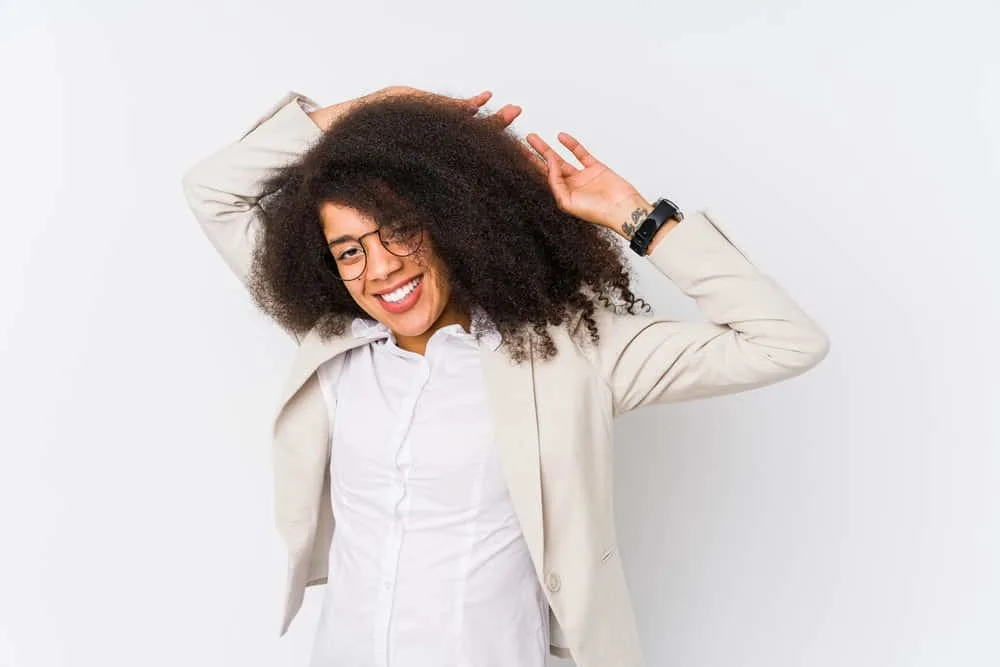 Tips to Make Your Curly Hair Look More Professional
Wearing your hair in its natural state protects your strands against damage and saves you time and money. While it's not always deemed professional, there are simple measures you can take to keep your ringlets office-ready.
Keep on reading for some pro tips!
Turn Down the Volume
Ample volume is one of the best things about having naturally curly hair. While straight hair grows downwards, curly hair grows like it's reaching for the sky.
However, keeping the volume to a minimum will help prevent your hair from becoming a distraction or garnering unwanted attention. In search of ways to tame your mane? Try pulling your hair back or taming it with some defining gel.
Keep Your Curls Frizz-Free
Nothing ruins a professional hairstyle like frizz. Regardless of which style you choose, blocking out frizz is one of the most crucial steps in keeping your hairstyle professional throughout the entirety of your workday.
One of the best ways to prevent frizz and weather-proof your hair is to ensure your hair is adequately hydrated. Deep condition your hair regularly and try hydration-boosting routines like the LCO and LOC methods.
Don't brush your curls when they are dry, and avoid heading to the office with damp hair. You can also give your curls a quick spritz of hairspray or anti-frizz serum to prevent frizz from turning your coily 'do into a bird's nest.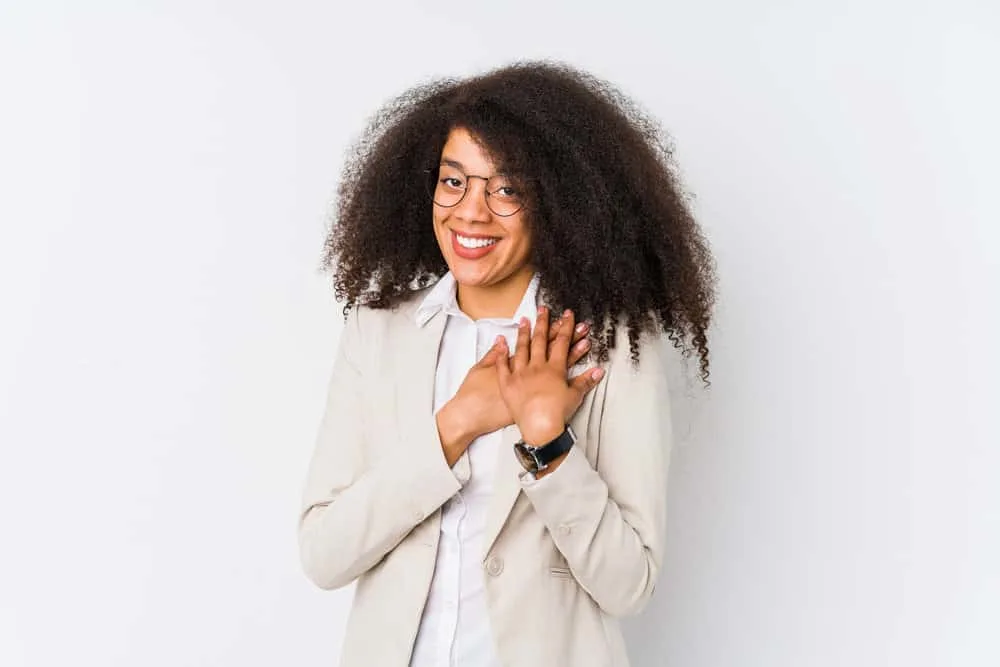 Be Prepared for Touch-Ups
Work up a sweat running up the stairs for a last-minute meeting? Don't panic! Just pull out a chic scarf, and no one will notice a thing. The slightest bit of moisture can wreck curly hair and leave it looking frizzy and messy.
To combat this, keep a selection of hair accessories, styling products, and headwear ready to touch up your style on the go.
Top Natural Hairstyles for the Workplace
20 Super Quick and Easy Hairstyles for Work (Natural Hair 4abc)
Looking for inspiration on professional ways to style your hair? Here are three different natural hairstyles that you can rock in the workplace.
A Low or High Bun
3 LOW BUN HAIRSTYLES ON 4C NATURAL HAIR FOR WORK, VALENTINE DATES, CHURCH & SCHOOL
This office classic is easy, versatile, and the perfect way to hide unwashed hair. It's become a staple because it keeps your strands from getting all over the place and can be done in seconds.
A bun looks professional on all textures and is the quintessential work-ready do'. We encourage you to add it to your hairstyle repertoire.
Pull your hair into a ponytail and wrap the ends around its base to complete the look. Want to make it even sleeker?
Smooth some gel over your hair and brush it back with a boar bristle brush. Then wrap your hair with a silk scarf and wait for it to dry. Once you remove the scarf, stick a few bobby pins into and around the bun to secure your ends and keep stray hairs in place.
Half Updo
HAIRSTYLE FOR NATURAL HAIR : Spiced Up Half Up - Half Down | Betterlength
A half updo combines the delicate beauty of loose hair with the elegance of a high bun. It's an incredibly versatile look that you can dress up or down for any occasion.
Another great thing about half updos is that they help keep your hair's volume under control while still giving your curls a chance to shine. Want to get the look?
First, use a comb to part your hair horizontally from ear to ear. Brush the front and sides of the top half back and pull it into a ponytail. You can also pull out a few face-framing strands to soften the look.
Wrap the end of the ponytail around itself, and secure it with a bobby pin or hair clip. Smooth some styling cream or gel into your loose hair, and you're all set!
Twist-Outs
THE PERFECT TWIST OUT on Natural Hair | Slim Reshae
Twist-outs are a favorite style among naturals everywhere due to how easy and versatile they are. Unlike a wash and go, a twist-out creates a uniform curl pattern that works well with a number of different styles.
The do' also cuts down on frizz and can help you tame the unwanted volume. The best part? You can style your hair overnight and wake up to perfectly defined hair!
Simply apply a defining product to freshly washed hair, separate out small sections of hair, and twist each of them from root to tip. Then, let your hair dry overnight.
The smaller and tighter you make your twists, the more defined your curls will turn out. Make sure your hair is completely dry before you take the twists out, or you could be left with a frizzy mess by the end of the day.
Once your hair is dry, dispense a little bit of oil or serum onto your fingertips and gently break apart the curls. You can even wear your twists to work if you're running low on time or looking for an even more convenient option.
Just pull them back into a ponytail or bun, and you've got another office-ready hairstyle!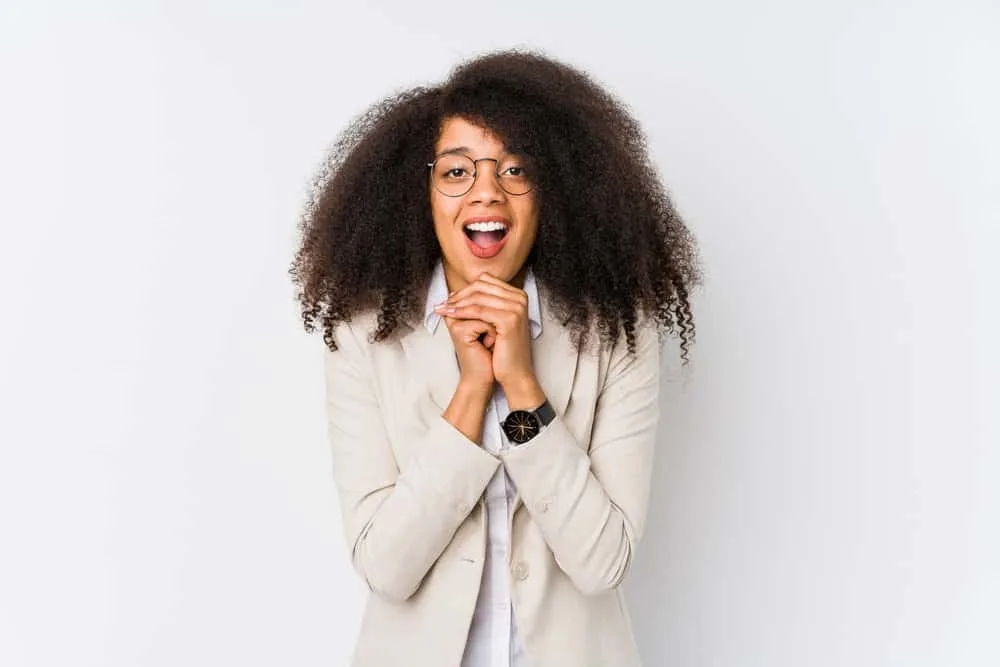 We hope this article has helped explain that curly hair can be seen as professional or unprofessional, depending on the individual workplace and how you style your hair.
Luckily, times are changing, and many workplaces are trying to move away from discriminatory hiring practices. In the meantime, do what makes you comfortable. While straightening your hair can give you a professional edge, it's up to you to decide if it is worth it.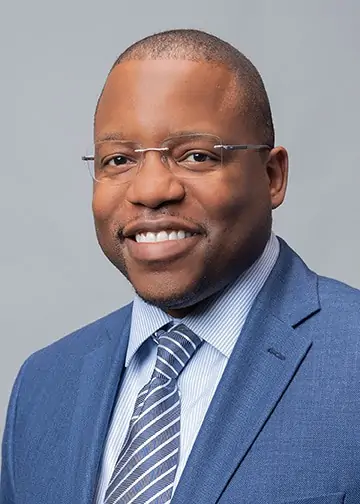 Kenneth Byrd holds a BS in Accounting and Management Information Systems and an MBA from the University of Alabama at Birmingham. With over 15 years of experience, Kenneth has been dedicated to hair care since 2008, when he co-founded Curl Centric® and Natural Hair Box alongside his wife. As a team, they promote healthy hair care practices through their comprehensive platform, Curl Centric. Curl Centric is a website operated by a husband and wife team that encourages healthy hair care. At Curl Centric, we aim to help our readers take control of their hair care journey and make good decisions about products, hairstyles, and maintenance techniques. We also have strict editorial integrity; here's an explanation of our editorial guidelines and how we make money.