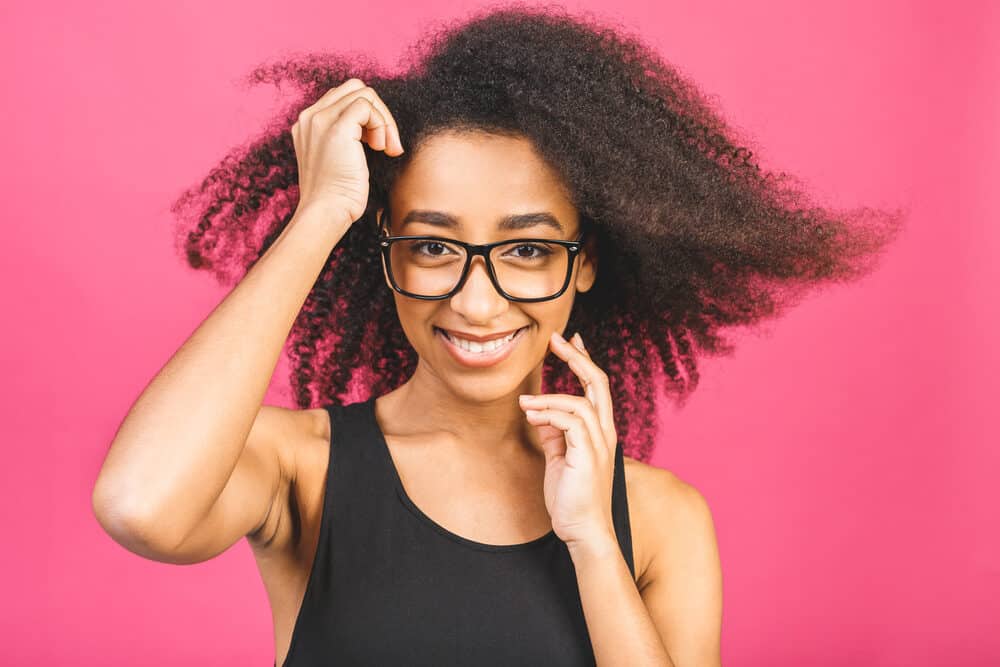 Microlinks (or micro links) have become increasingly popular in the natural hair community over the past few years. Chances are you've seen someone with them without even knowing it.
If you want to try microlink hair extensions but would rather skip the expensive installation appointment with a stylist, this guide is for you.
We'll tell you step-by-step how to do microlinks at home like a pro.
What are Microlinks?
Microlinks are a type of hair extension where the extension is attached to individual hair strands by using small silicone beads (i.e., microbeads). Microlinks (also called micro link hair extensions) last for several weeks before they need to be removed or re-fitted.
One of the main appeals of microlinks is that they are nearly impossible to detect post-installation (when installed properly), creating the perfect blend between your real hair and the extensions.
How to Do Microlinks: Step-By-Step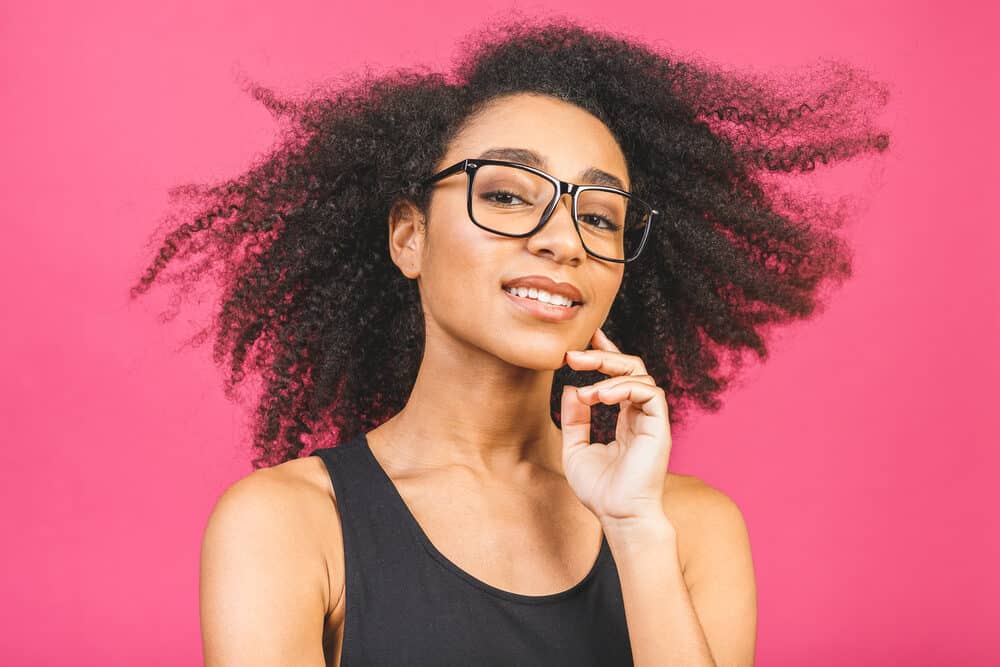 Now that you know a little bit about what microlinks are and how they work let's get into how to do microlinks step-by-step. With the below instructions and some practice, you'll be able to do microlinks on your own hair quickly and easily.
Purchase Your Supplies
It's imperative to make sure you've got all you need before you get started. Here are the supplies you'll need for the styles.
Wash, Condition, and Deep Condition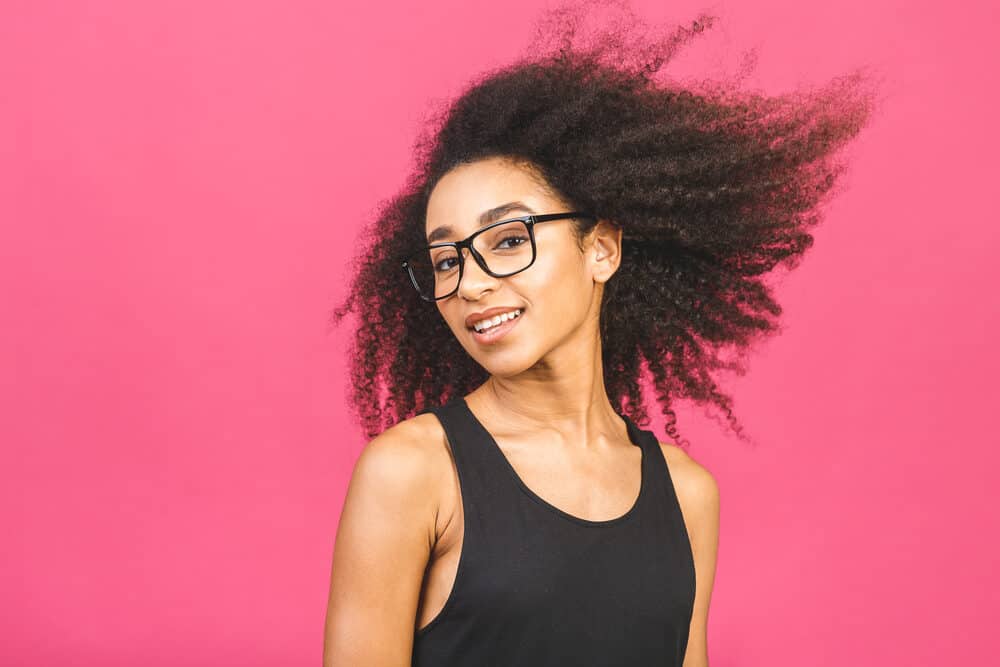 Start off with a thorough shampooing session with a non-sulfate moisturizing shampoo. The shampoo will get rid of debris without stripping your hair of all its natural moisture.
If you have visible buildup, shampoo twice. After your hair is clean, move on to the conditioning step. Apply your moisturizing conditioner all over your hair, paying special attention to the ends, which are usually the driest.
Use this time to detangle your hair with a wide-toothed comb – the slipperiness of your conditioner will make the detangling process effortless.
For super dry natural hair, a deep conditioning treatment may be necessary – in this case, follow the instructions on the deep conditioner packaging.
Post-Wash Prep
After shampooing and conditioning (or deep conditioning) your hair, break out your leave-in conditioner and apply it to all of your hair strands. Feel free to comb it through for even distribution with a wide-tooth comb.
This step will give your hair an additional layer of hydration to protect it during and after the styling process.
Now that your hair is sufficiently hydrated, it's time to dry and stretch your hair. All you need to do for this step is apply your favorite heat protectant and blow-dry your hair.
Use your fingers or a wet brush to stretch your hair and promote elongation. If you need to separate your hair into several sections to get your hair sufficiently stretched, do so – you'll thank yourself later.
Cornrow the Perimeter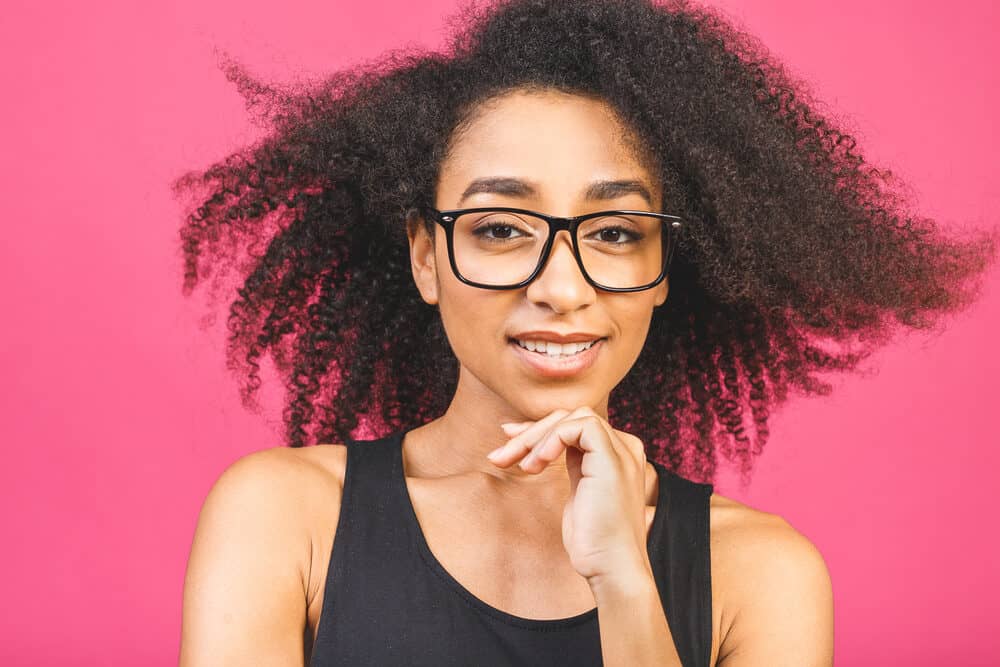 Part and cornrow the hair around the perimeter of your head (about 2 inches) – this will be the leave out. It's important to leave some of your hair out, especially if you like to pull your hair up into a ponytail or experiment with half-up, half-down styles.
You can do one braid that goes around your head or create several braids if you can't braid in every direction.
If you want a middle part, side part, or deep side part, be sure to part your hair accordingly and braid it. You'll install the microlinks on the remainder of your hair (the unbraided portion).
Install the Microlinks Using the I-Tip Method
First time installing itip microlink extensions on natural hair (NEVER AGAIN)
Now for the best part – installing your microlinks! The installation process is not difficult to do by any means, but it can be problematic for newbies. To ensure a smooth process, follow the instructions below.
Create a horizontal part above the braid at the nape of your neck using your rat tail comb. The part should be about an inch high and extend from the braid on the left to the braid on the right.
Secure the rest of your loose hair using a hair tie.
Begin by parting one-inch boxes along the row. After parting each box, thread your hair through one of the microlink beads using your pulling hook needle. By the end of this step, you should have a row of box-shaped parts with microlinks attached.
Choose one of the sections, push the top of an extension strand into the microbead, and then clamp down the bead with the pliers. This will secure the extension hair. Repeat this on each of the sections in the row.
Repeat steps 1 through 4 for all of your loose natural hair.
Style your hair and extensions as desired.
Install Braidless Sew-in Microlinks
Microlinks/Braidless Sew In Install!
Another popular way that women use microlinks is to do a braidless sew-in. Here are the instructions for this installation technique.
With your rat tail comb, make a horizontal part above the braid at the nape of your neck.
Use a hair tie to keep the rest of your loose hair out of the way.
Hold the weft extensions up to the part you just made and measure the length from one end to the other.
Cut the weft so that it's the same length as your part.
Hold the weft extensions up to the part once more and clip each end of the extensions in place.
Starting at one end of the row, use your rat tail comb to lift up a 1-inch wide section of the extensions along with some of the natural hair underneath the weft.
Use the pulling hook needle to thread the section you just lifted through a microbead.
Use the pliers to clamp down the microbead.
Repeat steps 6 through 8 across the weft – you'll have anywhere from 4 to 8 microbeads for the row.
If you want to add more thickness to the final look, cut another weft the same length, place it immediately above that weft, and then sew the two together with a curved needle and weave thread.
Repeat steps 1 through 10, moving upward until you've got no loose hair left (besides your leave out).
Unbraid your leave-out and style as desired.
How To Remove Microlinks
Extremely DETAILED: How to REMOVE MICROLINKS & ITIPS Safely | UP CLOSE & PERSONAL
Dos and Don'ts of Microlinks
While the above instructions are straightforward, there are some nuances you should definitely be aware of. Let's explore the dos and don'ts of microlinks below.
Dos
When doing I-Tip extensions, secure the microbead near the bottom part line, or else your extensions won't lay flat.
Always prep your hair before installing microlinks.
Ensure that your hair is free of oily products before installation.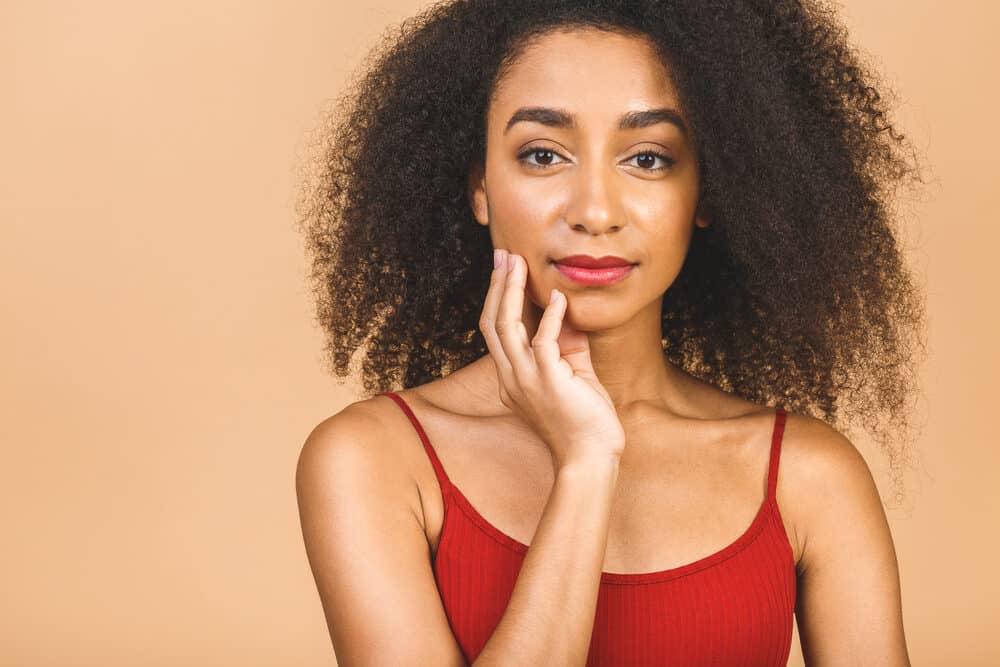 Don'ts
Don't install microlink extensions on weak or damaged hair. Doing so can lead to more damage and eventually breakage.
Don't wear microlinks for longer than 4 to 6 weeks at a time if you want to preserve the health of your hair.
Don't install the microbeads too close to your scalp, as they can pull your hair and even break it off at the root.
Don't be afraid to skip rows when installing microlinks or a braidless sew-in. If the end result is too bulky, you will not be able to achieve a natural-looking result.
Frequently Asked Questions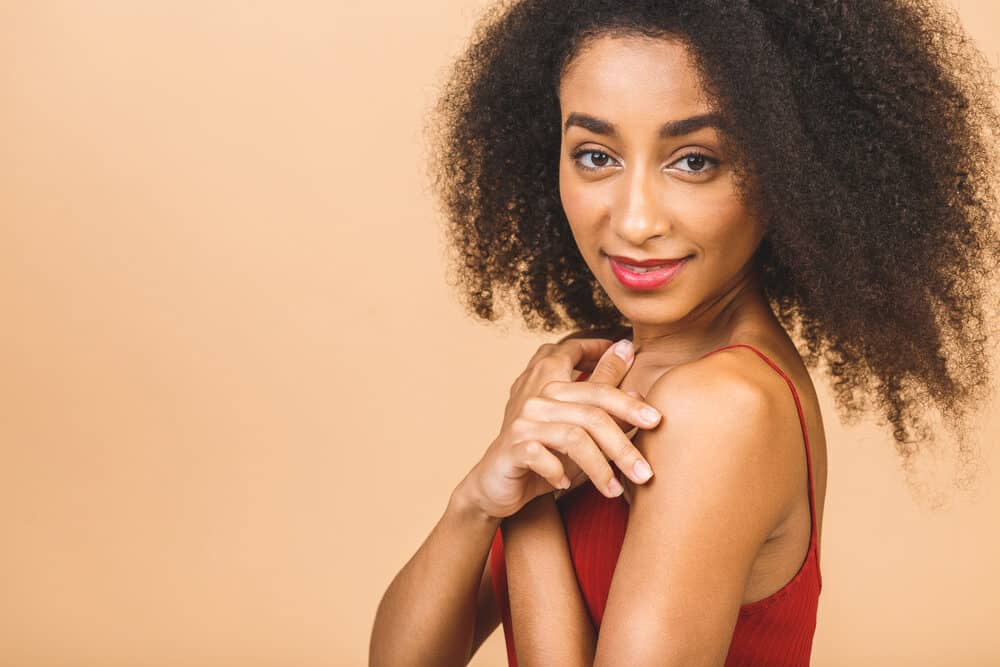 How Long Do Microlinks Take?
It typically takes two to three hours for a stylist to install micro bead hair extensions, but the time it takes can vary. This length of time also depends on how much hair is being installed.
How to Sleep With Microlinks
When sleeping with microlink hair extensions, you could opt for a style like braided plaits or ponytails, which will restrict the movement of your hair enough to protect the bonds from coming loose and breaking during the night. You could also wrap your hair with a scarf or a satin bonnet.
How Damaging Are Microlinks?
Microlink hair extensions do not require the use of heat, adhesives, or other chemicals, so when installed properly, your natural hair should be fine as long as the extensions arent too heavy.
What Can Replace Microlinks?
If you're not a good candidate for microlinks or you're unsure of the financial commitment, there are still options. We recommend trying tape-in extensions, sew-in extensions, and clip-in extensions.
How Much Does Microlinks Cost?
Prices for microlinks hair extensions vary between stylists, salons, the quality of the bundles, location, and the work it takes to achieve your desired result. The costs can range from $300 – $1000. Services like hair color, cutting, and other add-ons can increase those prices as well.
What Is the Metowi Method?
For more than twenty years, Metowi Willingham has been one of the world's most sought-after hairstylists. With a passion for hair extensions and 12 years of experience as a business owner, her expertise is rooted in these facets. The Metowi Method is a technique that focuses on the health and retention of your natural hair texture. Click here to learn more about the Metowi Method.
How Close Should Microlinks Be for LA Weave?
The LA Weave is a braidless weave that consists of a line of rings sewn close to the scalp, and hair extensions are then added. A section of hair is threaded through each micro ring and then pressed into place with pliers. In the weft method, the hair is initially sewn onto the tracks.
How Many Microlinks Are Needed for a Full Head To Be Done?
A full head of extensions will require approximately 200-300 strands. A half head will require 100-150 strands.
How Long Do Microlinks Last?
Microlink hair extensions can last 10-12 weeks, depending on care and maintenance. It's critical that you take care of your hair while wearing extensions to mitigate the possibility of potential damage.
Conclusion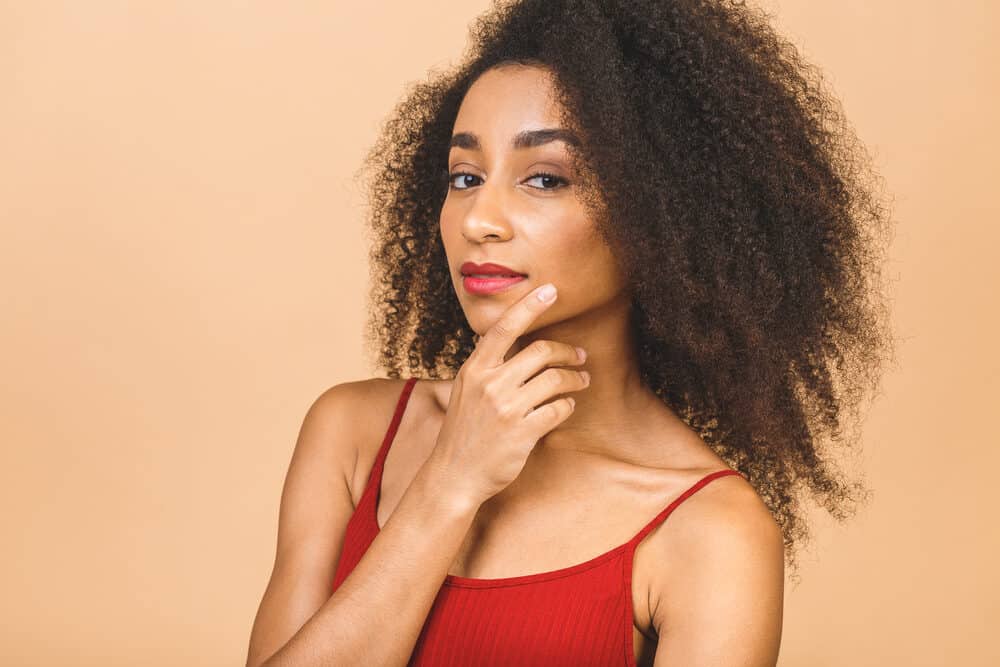 Microlinks are hair extensions that attach to your hair strands with small silicone beads. They last for several weeks before they need to be removed or replaced, and one of their main appeals is that they are nearly impossible to detect post-installation creating a very natural look.
The extensions blend well with human hair and can be used on any hair type, including relaxed hair and kinky, curly hair types.
If you're looking for an option with more versatility than traditional weaves but less work than installing clip-in extensions, then we hope this article has provided you with all the information you need to install microlinks correctly. We wish you the best in all of your hair styling endeavors!