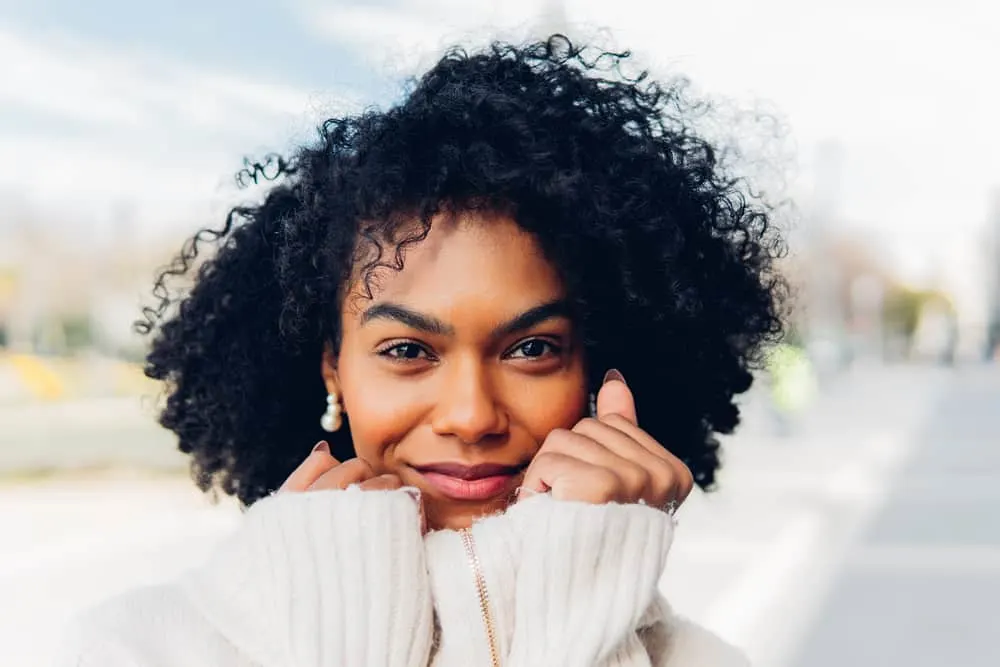 Most of us know that dyeing hair from dark brown to platinum blonde can be extremely damaging. But does this also apply when dyeing your hair black?
In this article, we'll evaluate the effects of dyeing your hair black and share our top tips on keeping damage to a minimum. By the end, we'll equip you with all the tools you need to get the stunning black mane of your dreams.
Does Dyeing Your Hair Black Damage It?
As a general rule, dyeing your hair darker causes far less damage than lightening your locks. Unless your natural hair color is light blonde, you'll usually have to bleach your hair before dyeing it a lighter shade.
When you lighten your hair, harsh chemicals penetrate your hair cuticles and destroy or alter the pigments inside, leading to major damage.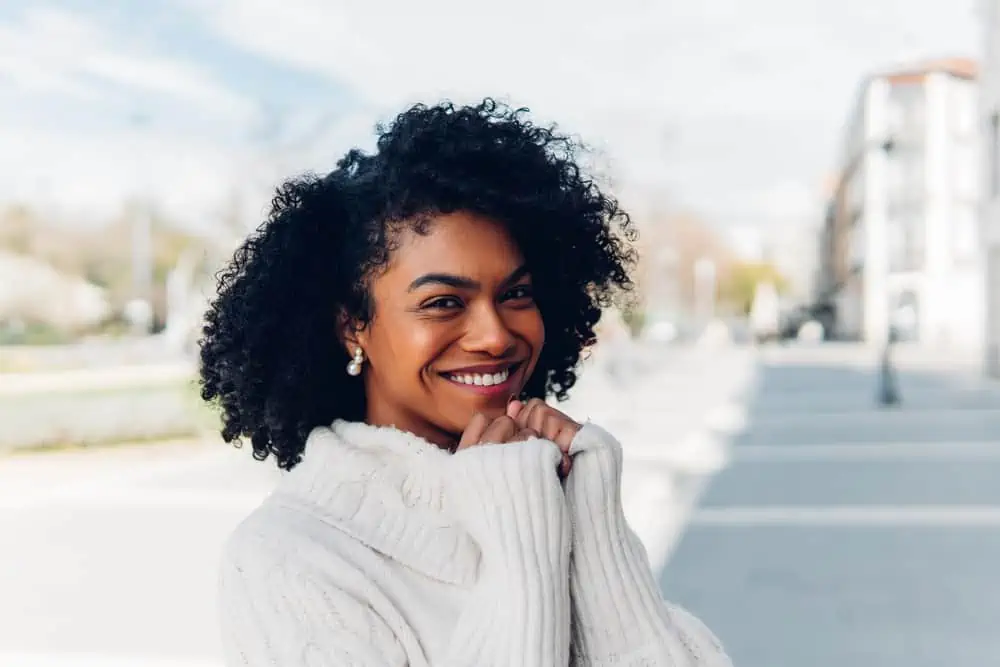 By comparison, darkening your hair is much less invasive. You don't have to bleach your hair before darkening it, which significantly cuts down on damage.
Despite being less damaging, there is always some risk when you dye your hair with permanent or demi-permanent color. Your hair may feel dry or brittle after coloring it, depending on the dye used.
Does Dyeing Your Hair Black Make It Healthier?
Although dyeing your hair black won't make your hair healthier, it makes damaged hair look better overall by enhancing its shine and fullness. Microscopic dye molecules also fill in tiny holes and gaps along the shaft of your hair for visible smoothness.
Dyeing your hair black is more like a band-aid than a cure. Even though your strands may look healthier, they will still need plenty of TLC to get back to their former glory.
Get regular trims and use moisturizing and repairing treatments while you nurse your strands back to health. Over time, your hair will transition from just looking better to actually being healthy.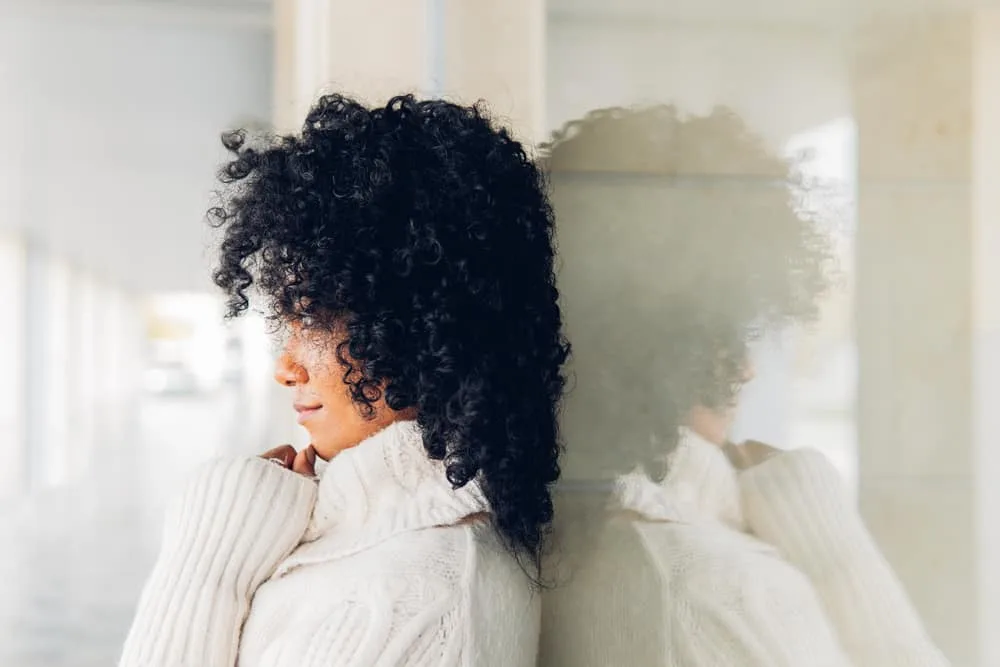 How to Dye Your Hair Black with Minimal Damage
While coloring your hair comes with some inherent risks, there are measures you can take to make the process go more smoothly. Here are some tips to help you dye your hair black while keeping damage to a minimum.
Opt for a Semi-permanent Dye
If you're concerned about minimizing damage, choose a semi-permanent hair dye. Permanent and demi-permanent hair color penetrates your strands, which can leave tiny holes and gaps on the surface of your hair.
On the other hand, semi-permanent dyes coat the outside of your strands in a layer of rich color. That leaves the integrity of your hair intact and is much safer than penetrative dyes.
Follow the Instructions Closely
Going over recommended time limits or incorrectly applying your dye can have disastrous consequences. Closely following the directions decreases your odds of facing severe damage and can keep your strands in good condition.
Use Strengthening or Repairing Products
Chemical processing, like coloring your hair, can cause significant damage. Use products that improve and rebuild your strands to combat this.
There are even products, like Olaplex, that can be mixed directly into hair dye to reduce its damaging effects. After coloring your hair, follow up with strengthening treatments to keep your hair in excellent shape.
Get Your Hair Professionally Colored
Getting your hair professionally colored is, without a doubt, the safest way to dye your hair black. Your stylists are equipped with high-quality tools and products to tackle even the most demanding hair coloring needs.
They'll also be able to reduce your likelihood of needing potentially damaging corrective color.
Take Care of Your Hair
The healthier your hair is, the more it will be able to stand up to the stress of coloring it. Avoid coloring extremely damaged hair, and implement a healthy hair routine before and after dyeing it.
Never Mix Different Brands of Hair Dye
Each brand of hair dye has a unique blend of ingredients, and, unfortunately, not all formulas work well together. Using incompatible dye brands may cause a severe chemical reaction.
In the most extreme cases, the reaction can cause smoking and burning – it could even melt your hair off. Only mix dyes if they are the same type and from the same brand.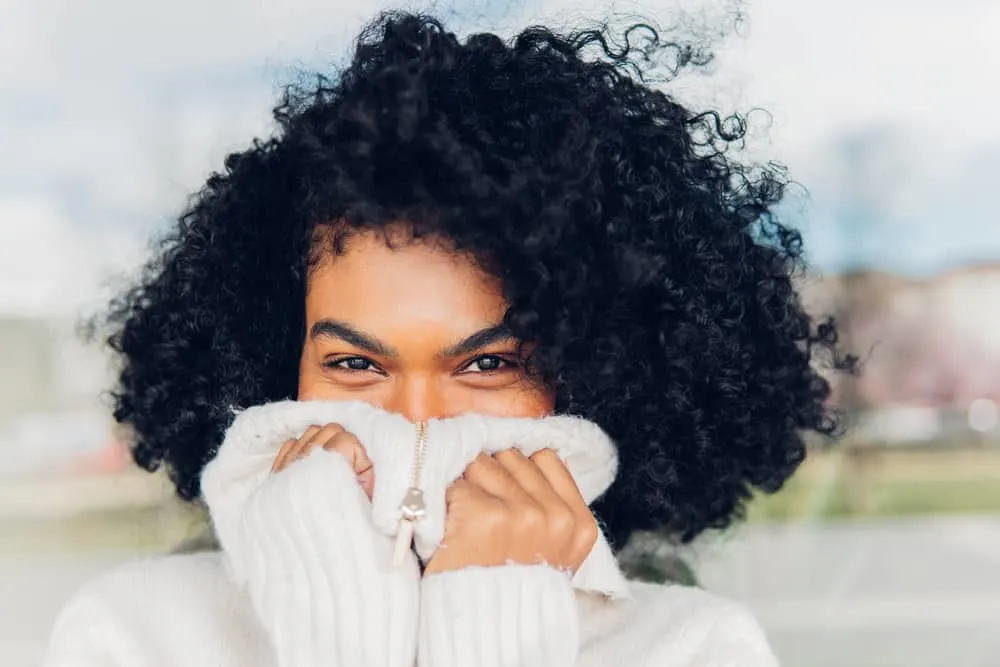 Pros and Cons of Dyeing Your Hair Black
Dyeing your hair black is a big commitment, so naturally, you might have questions about some of the advantages and disadvantages that come along with it.
Here are the pros and cons of dyeing your hair black.
Pros
Your hair will look shinier and may appear healthier.
Black hair dye can cover even the most stubborn grays.
There is a wide variety of black dyes ranging from unnatural to natural shades.
Black hair is lower maintenance than other shades of hair color.
You don't have to lighten your hair to go black.
Cons
Some hair dyes can damage your strands, leading to split ends and hair breakage.
Black hair dye is extremely difficult to remove, making it more difficult to go lighter in the future.
Black hair is very stark and can wash out your complexion or highlight flaws in your face.
Because lightening dyed black hair is so complex, you'll likely have to go to a professional for color correction. Corrective color is more expensive and damaging than traditional color.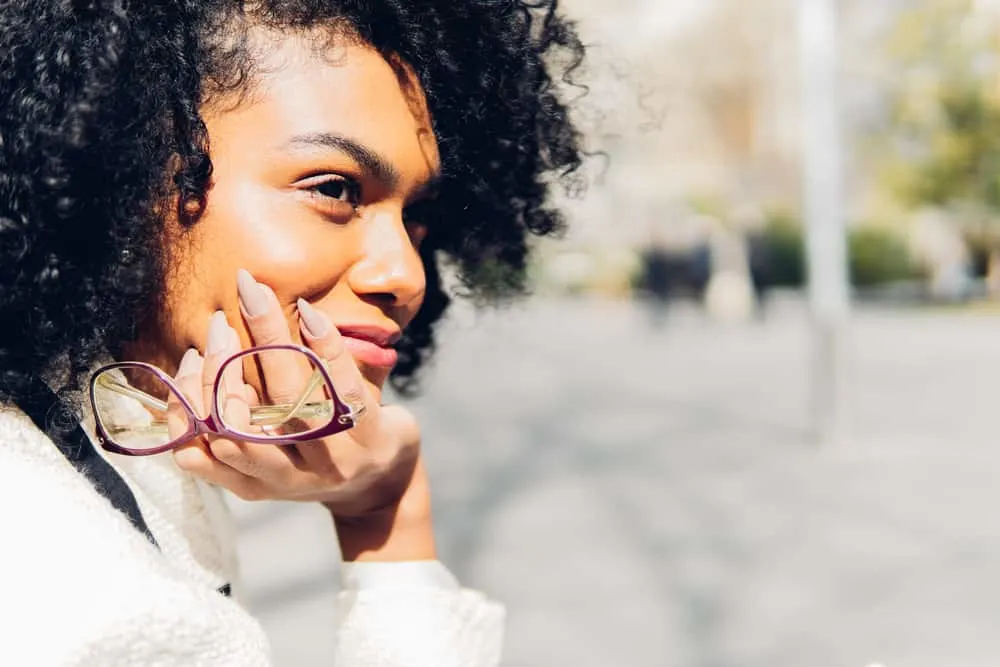 5 Gentlest Black Hair Dyes
With so many dye brands on the market, finding one that's gentle on your strands can feel overwhelming. That's why we've taken all of the guesswork out of it and provided you with a list of five of the gentlest black hair dyes available. Here they are!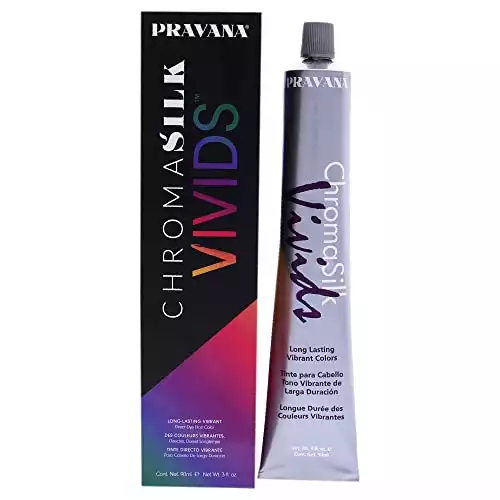 This paraben-free hair dye is one of the gentlest and longest-lasting black semi-permanent dyes you can find.
Chromasilk contains silk and keratin amino acids, which repair and strengthen your hair from the inside out. The silk amino acids also help drive color further into your strands for rich color that is vibrant and defies fading.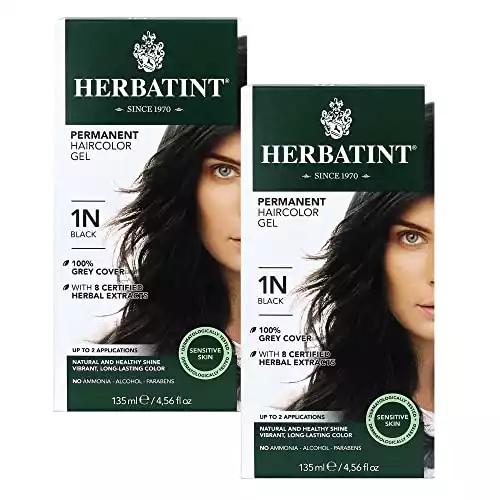 Eight different herbal extracts make this vegan permanent hair dye one of the gentlest options on the market.
Herbatint protects and nourishes your hair and scalp, leaving you with a natural-looking black mane. Its gentle formula was made with nature in mind and is free from resorcinol, ammonia, and alcohol.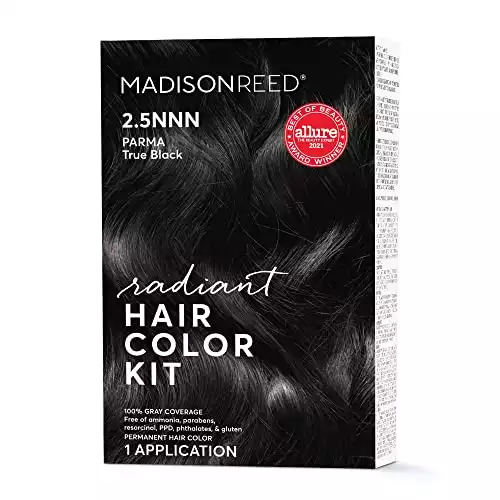 Madison Reed's convenient hair coloring kit includes everything you need to get shiny, multi-dimensional black tresses. This permanent dye is infused with hair-healthy ingredients to improve your strands' condition.
Additionally, its super clean formula leaves out harsh ingredients like PPDs, resorcinol, parabens, phthalates, and titanium dioxide.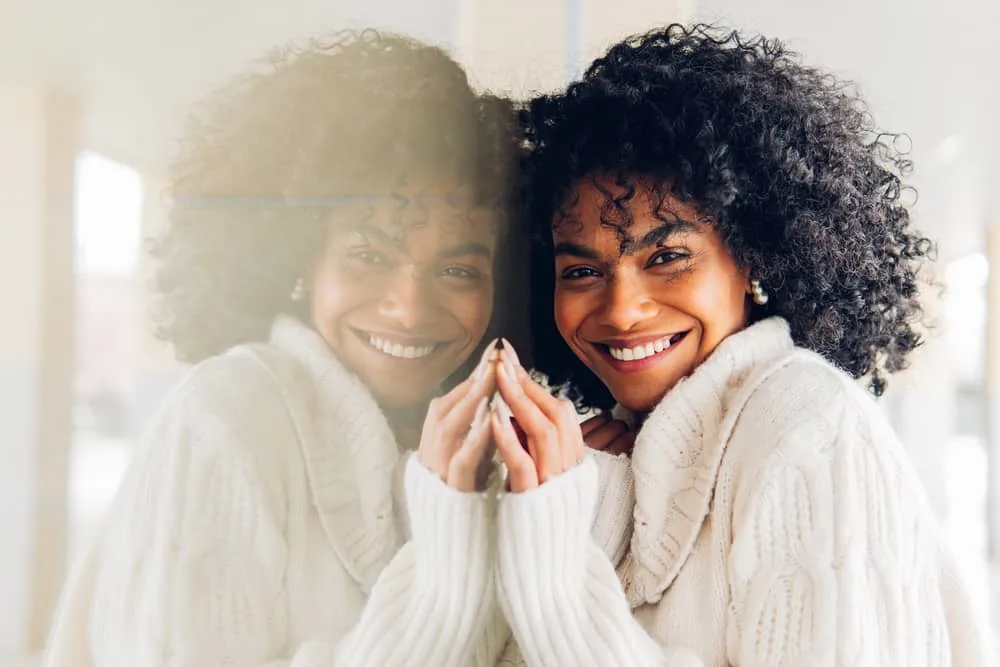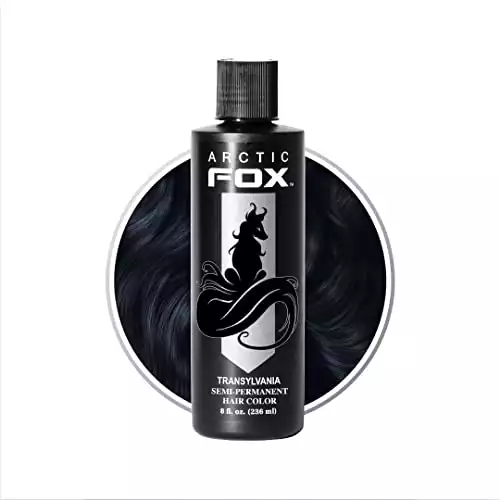 Like other semi-permanent hair dyes, Arctic Fox doesn't penetrate your hair. Instead, it coats the outside of your hair shaft, resulting in temporary, vivid color and virtually no hair damage.
The highly pigmented formula nourishes your strands and leaves you with stunning black hair that lasts up to eight weeks!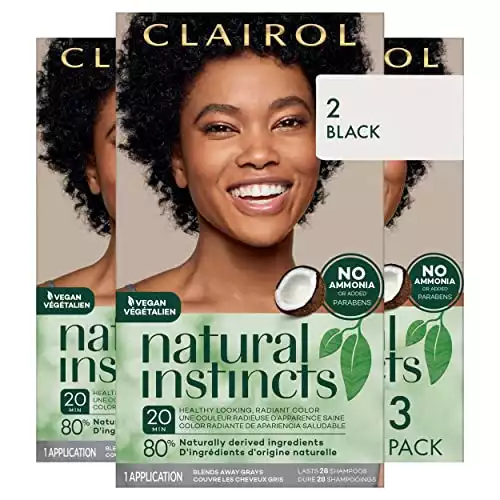 Natural Instincts blends away stubborn grays and delivers a healthy boost of shine to your locks. Its gentle, nondrip formula is enriched with coconut oil and aloe vera and is suitable for all hair types and textures.
Demi-permanent hair dyes gently drive pigments directly into your strands for radiant color that lasts for up to 28 washes.
We hope this article has answered all of your questions about dyeing your hair black. While it carries some risk, dyeing your hair black is significantly less damaging than lightening it.
Even so, remember that going black is a commitment. It's notoriously difficult to remove, so be sure to consider your long-term hair goals before taking the plunge. Good luck!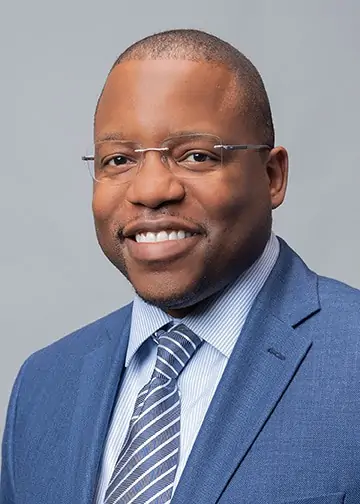 Kenneth Byrd holds a BS in Accounting and Management Information Systems and an MBA from the University of Alabama at Birmingham. With over 15 years of experience, Kenneth has been dedicated to hair care since 2008, when he co-founded Curl Centric® and Natural Hair Box alongside his wife. As a team, they promote healthy hair care practices through their comprehensive platform, Curl Centric. Curl Centric is a website operated by a husband and wife team that encourages healthy hair care. At Curl Centric, we aim to help our readers take control of their hair care journey and make good decisions about products, hairstyles, and maintenance techniques. We also have strict editorial integrity; here's an explanation of our editorial guidelines and how we make money.