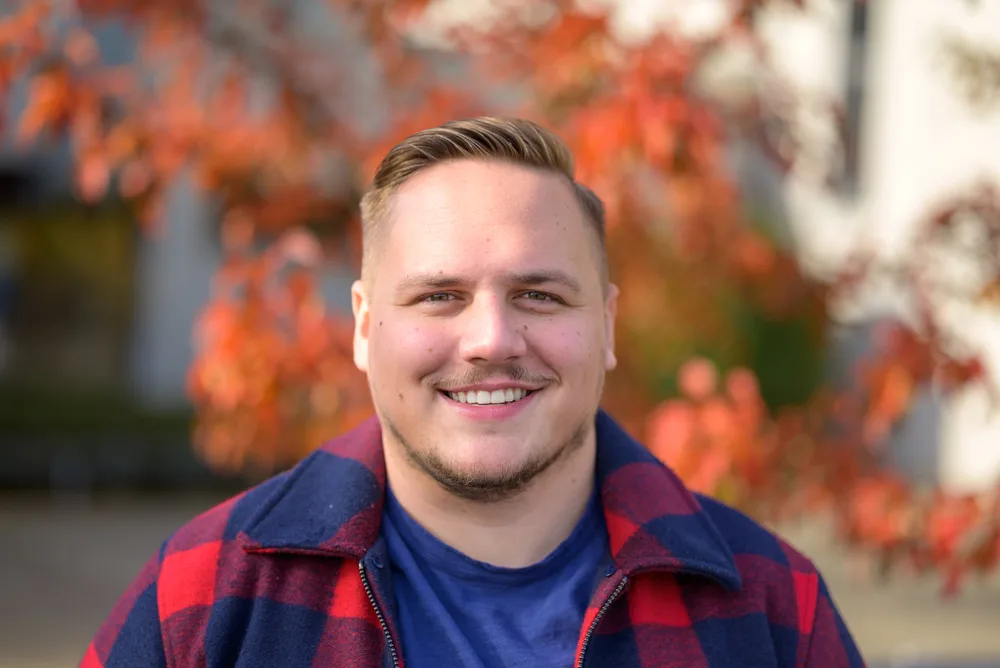 Of all facial shapes, round faces might be the most difficult to work with. Some hairstyles can accentuate your full cheeks and make them look even broader, while others create an unflattering silhouette by shifting too much weight to the bottom of your face.
If you're here searching for round-face-friendly haircuts, you're in luck!
This article will look at some of the best haircuts for men with round faces. We'll break down what makes them work and give you tips on how to style them. So what are you waiting for? Let's jump right in!
Best Haircuts for Men With Round Faces
Choosing a haircut that complements your facial structure is a critical aspect of personal grooming and style, and this is particularly true for men with round faces. The right haircut can add structure, define your features, and create a visually appealing balance.
In the next section, we'll discuss a range of haircuts that enhance and complement the facial characteristics of men with round faces, helping you find a hairstyle that brings out your best features.
1. Slicked-Back Skin Fade
Slicked Back Skin Fade Haircut
A slicked-back skin fade is one of the best hairstyles for men with round faces. The skin fade adds a clean and edgy vibe to the look, while the slicked-back style brings in a touch of sophistication and class.
Additionally, the short sides and voluminous top have a slimming effect on your features and can help balance out a round face. Just add a little volume to the top to create an elongated silhouette.
To achieve a slicked-back skin fade, part your hair on both sides to create a full center section. Next, fade the sides and back down to the skin. Make your cut gradual so there's a seamless transition between the hair on top and your bare scalp.
When you're ready to style your 'do, apply a pomade, wax, or gel to your hair and brush it straight back. That's all there is to it! If you'd like to learn more, check out this helpful video tutorial.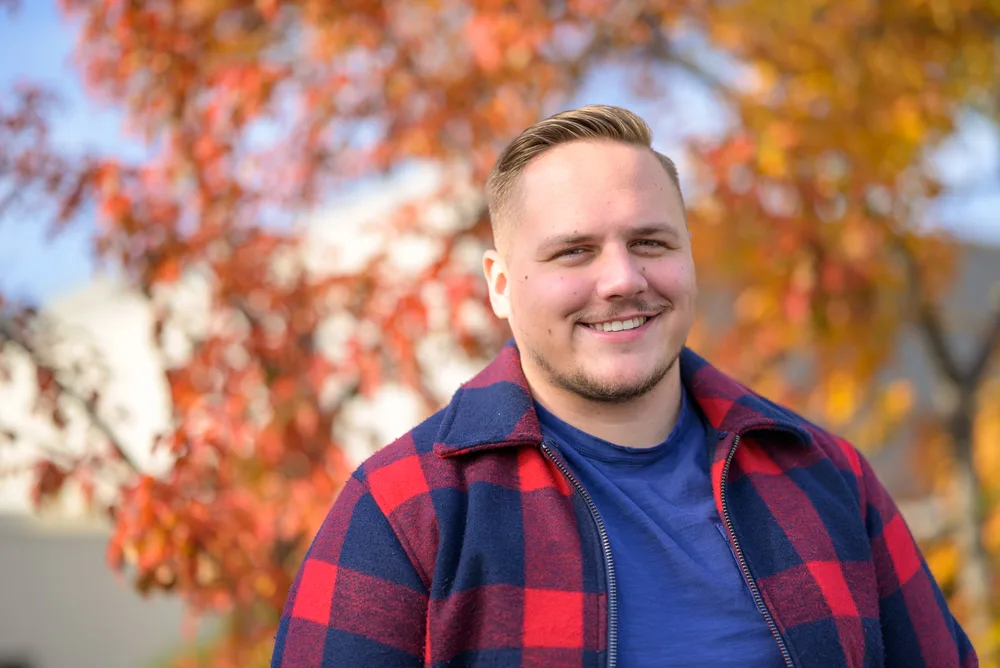 2. Spiky Tapered Fade
Short Spiky Mens Hairstyle (Brad Pitt FIGHT CLUB Inspired Haircut)
A spiky tapered fade is a modern and stylish take on the classic style. It's spiky and highly textured on top, with a gradual fade on the sides and back. The fade gives the hairstyle a clean and edgy look, while the spiky texture adds a bit more personality and pizzazz.
To create your spiky tapered fade, cut your top and sides to a short length. Then, fade the back and sides. When you're ready to style, emulsify a bit of styling product between your palms and run your hands over the top.
Next, fine-tune your tapered fade by strategically creating spikes.
Use a pinching or rolling technique to encourage clumping and definition. Keep adding texture until you're satisfied with your results. Need a little extra help getting started? Watch this video tutorial to learn how to create a spiky tapered fade.
3. Two Block Haircut with a Middle Part
MODERN MIDDLE PART | MENS Curtain Bangs | BARBER TUTORIAL
The two block haircut is a Korean style that has recently exploded in popularity due to the rise of Korean dramas and music. It's a traditional men's haircut, with a long, flowing top and a short back and sides.
While two block haircuts already look great on their own, they're even more flattering with a middle part. When you part your hair down the center, both sides will fall forward and obscure the outermost portion of your cheek.
The curtain effect slims and elongates your face, making this one of the best medium-length haircuts for men with rounded features. To style your two block haircut, wash and dry your hair like normal.
Then, part your hair straight down the middle and use a round brush and blow dryer to shape small sections of hair. Now that you have a general overview, watch this YouTube tutorial to learn the specifics!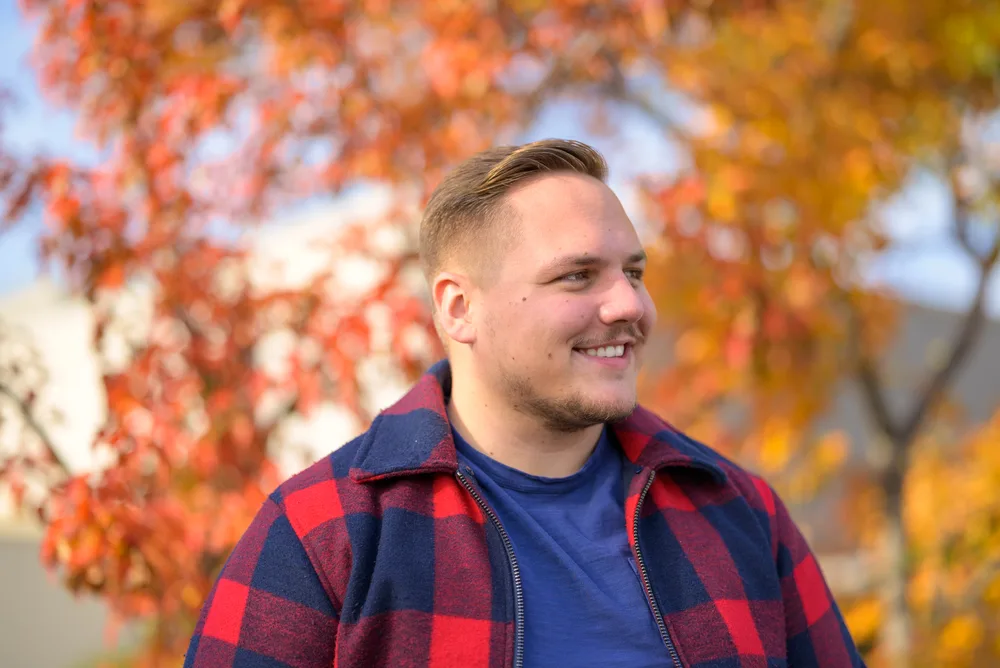 4. Textured Pompadour
TEXTURED POMP - TheSalonGuy
No list of round-face-friendly haircuts is complete without a pompadour. Pompadours add a ton of height to the top of your head that can slim down a rounder face and create a much more flattering oval shape.
While pompadours of all kinds are flattering, a textured pompadour is particularly good for round faces. The tousled, effortlessly cool texture creates more of a contrast with the sleek sides.
Additionally, the textured top adds a more unique and modern finish to your hairdo.
To create a textured pompadour, create a clean base by washing, drying, and detangling your hair. Next, use either scissors or a pair of clippers to taper your back and sides.
To finish your pompadour off, carefully thin out your top. Remember, the key is to remove bulk rather than length to ensure your hair has texture without styling products. Here's a video tutorial that breaks things down a little further.
5. French Crop with a Low Fade
French Crop Top With a Low Fade | Tutorial
Who wouldn't want a polished, put-together, and easy-to-maintain haircut? A French crop is a short and classic cut with a short top and even shorter sides.
Although short all the way around, the slightly longer top helps elongate and slim down chubby cheeks, making a French crop round-face friendly.
However, it's important to note that cutting hair can be tricky, particularly if you don't have a ton of experience. Remember to cut small amounts of hair rather than taking too much off at once. It's also imperative to use high-quality scissors or clippers and remain patient while cutting your hair.
If you're not confident in your ability to cut your own hair, it's always better to visit a professional barber or stylist. But if you do decide to go for it, you can check out this helpful video demo for more tips.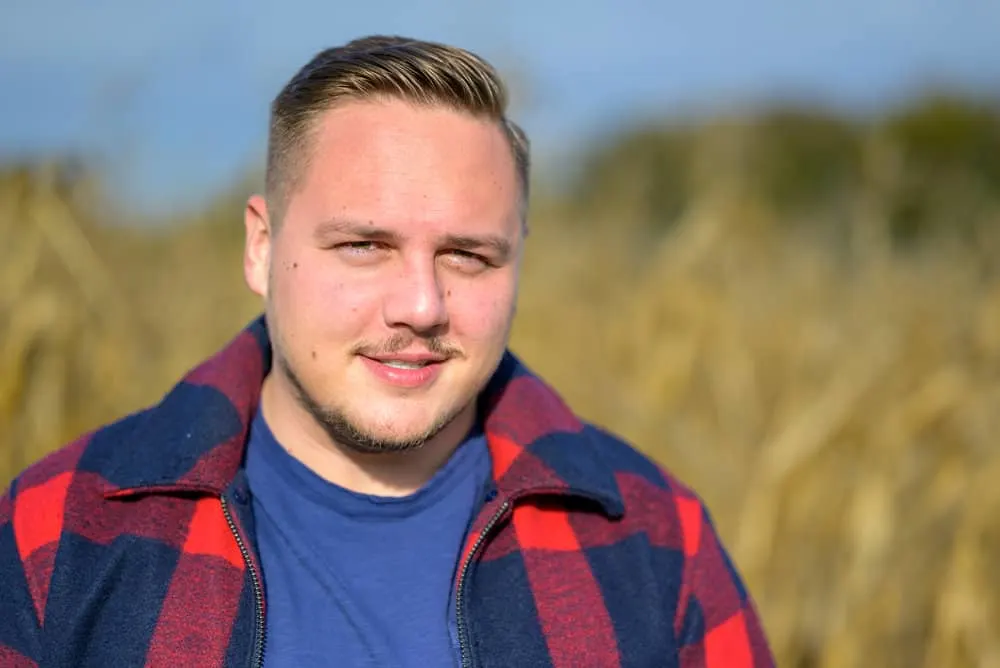 6. Crew Cut
The American Crew Cut: A Timeless Men's Hairstyle
A crew cut is a classic short haircut that's an excellent option for men with round faces. They're super short, so they don't add much width to your face. One of the main benefits of a crew cut is its extreme versatility.
You can style your crew cut in a number of ways, from a classic and refined look to one that's more messy and casual. Crew cuts are also an excellent option for men with receding hairlines, as they make your hair appear thicker and fuller.
Overall, a crew cut is perfect for men who want a classic, tailored hairstyle that's easy to style and care for. All you'll have to do in the mornings is smooth a little balm or pomade onto your hair.
If you want a little extra polish, brush your strands to ensure they fall in the right direction. It literally couldn't get any easier! If you still have questions, this video demo will teach you everything else you could possibly need to know.
7. Disconnected Comb-Over
How to CUT the Top for a DISCONNECTED Comb Over
Our next hairstyle is a classic and timeless look that's been given a modern twist. It's sleek, polished, and suitable for any occasion. Disconnected comb-overs have a short top with buzzed sides.
But unlike similar styles such as fades and tapers, disconnected cuts feature a sudden change in length. As a result, it's like having two separate haircuts in one!
To start your disconnected comb-over, buzz the back and sides of your head with a pair of clippers. When you finish, use scissors to blend your top into the sides. Take a fine tooth comb and create a deep, well-defined part on your preferred side.
Then, brush or comb all of your hair to either side.
Once your comb-over is blocked out, use scissors to cut your top to your desired length. Now that you know how to get the cut, here's a YouTube video to make the styling process completely pain-free.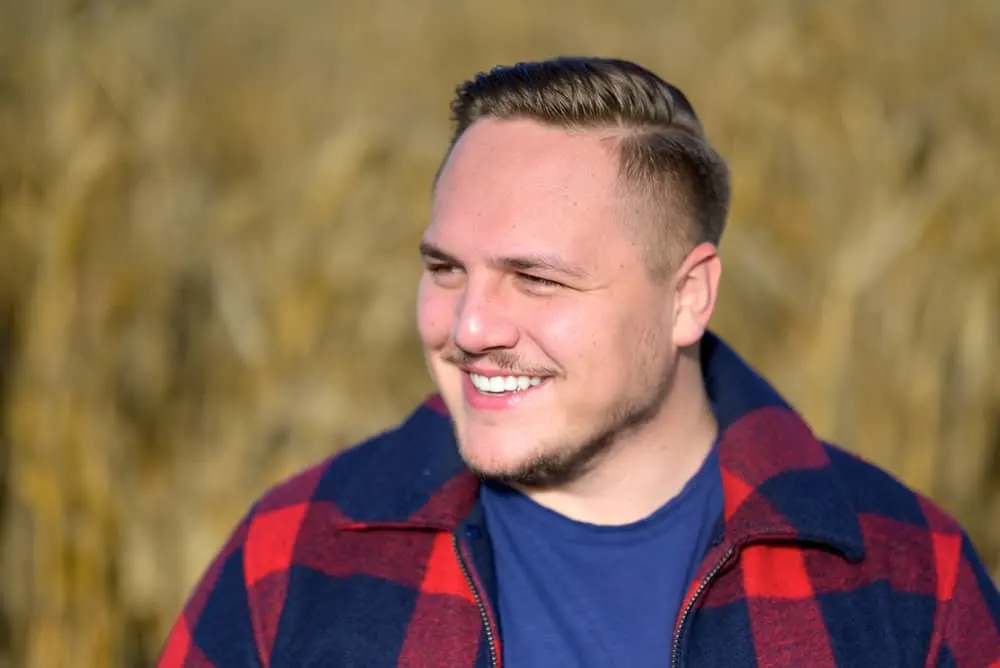 8. Textured Crop
Textured Crop Tutorial and Complete Lockdown Restyle
Textured crops are round-face friendly for a few reasons. They're voluminous on top, which elongates and slims down your cheeks. They also add definition to your features and give you the illusion of a much more pronounced jawline.
Thinking about giving a textured crop a try?
First, use clippers to cut your hair between one and three inches long. Hold a pair of hair shears at a 45-degree angle and carefully cut through your hair to create choppy, textured ends.
After you finish, go back and take in your back and sides another inch or two. When it's time to style your crop, work a pea-sized amount of texturizing pomade to your hair and brush it through.
Bring the top of your hair forward, and brush the sides and back straight down. To finish it off, run your fingers through your strands to encourage separation. Watch this video demo to learn more about styling your textured crop.
9. Blowout Taper
Blowout Taper | Beginner Barber Tutorial
A blowout taper is a fusion haircut combining the volume of a blowout with the sleekness of a taper. Blowout tapers are long and full on top, with short sides that get slightly shorter as you make your way down the scalp.
They have a clean, crisp shape that looks bold, fun, and perfectly refined. Because they're top-heavy, blowout tapers help make your features look long and lean.
Blowouts have developed somewhat of a controversial reputation in recent years, but the key to making your hairdo look modern rather than cheesy is to keep the volume at a manageable height.
You'll also have to get regular trims to keep your taper in pristine condition.
Altogether, a blowout taper is a versatile, stylish haircut that can work wonders for a round face. But don't take our word for it. Watch this YouTube tutorial to see how to expertly style your blowout taper!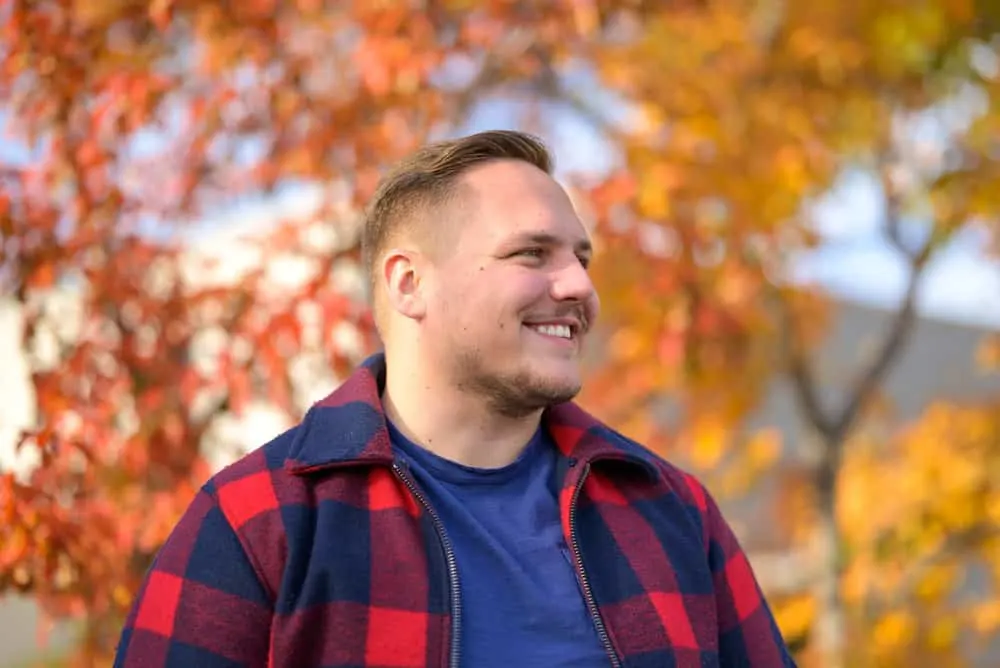 10. Textured Curtain Cut
Modern 2020 Curtains Haircut *RAZOR CUT* (Wavy Middle Part Hairstyle)
Curtain haircuts were most popular in the 90s and early 2000s, although they've seen a recent surge in popularity. It's easy to see why! A textured curtain cut is a style that's both brooding and youthful.
It's long and flowy on top, with a tapered back and sides. Like a two-block haircut, the sides of a textured curtain cut fall forward and block out a portion of your cheeks, which is exceptionally flattering and perfect for a round face.
The key to making your curtain cut look good is getting the right, softly tousled texture, so be careful not to let your hair get too greasy.
If you don't have enough time to wash your hair in the morning, sprinkle a little dry shampoo into your roots and brush it through. The shampoo will absorb the excess oil and give you a little more texture and movement.
This video demo will make the styling process as easy as one, two, and three!
11. Long Caesar Cut
Textured Caesar Men's Haircut with Longer Sides
A Caesar cut is a classic short haircut featuring a short back, top, and sides, with a slightly longer fringe. They can work wonders on a round face because the sleek profile doesn't add too much width to your face.
Additionally, the long bang covers a portion of your forehead and creates the illusion of slimmer features. If you want to try this look out, cut your hair between one and two inches long.
Next, cut the back and sides to your desired length. Just remember to cut them slightly shorter than your top. Now that your Caesar cut is finished, you can put on the finishing touches.
Hold your scissors at a 45-degree angle and carefully thin out your ends to give your Cesar cut plenty of texture and reduce the styling time you'll need each morning. Need a bit more help? Here's a great demo showing you how to recreate this buzz-worthy style.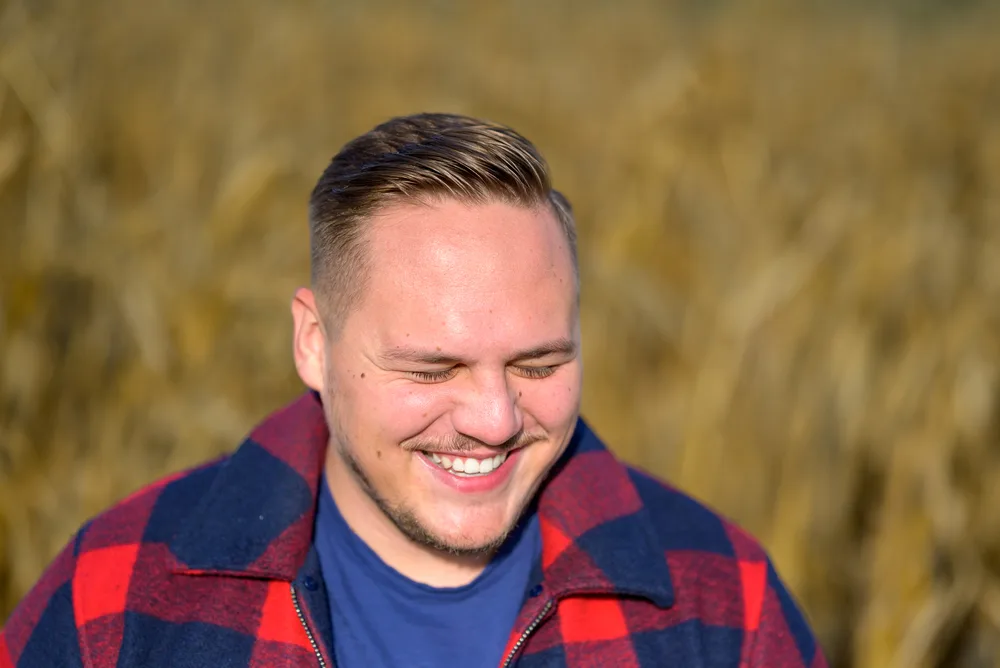 12. Textured Faux-Hawk
Mason Mount Hairstyle - Faux hawk texture fringe
Fans of punk-inspired cuts will want to pay close attention to our next look! A textured faux-hawk is a mohawk-inspired cut featuring a long, textured top with shorter, often slicked-down sides.
It's a fun and youthful cut that's much sleeker and more wearable than the style it takes inspiration from. To create a textured faux-hawk, cut the top of your hair no shorter than four inches long.
Then, cut the back and sides of your head into a high, mid, or low fade with a pair of clippers. When it comes to a textured faux-hawk, the cut is only half of the battle.
You'll also have to style it, to get the full face-flattering effect. To do that, apply a generous amount of gel or pomade to your hair.
Next, use your fingers or a comb to brush both halves of your hair up toward the center. Finally, scrunch through your faux-hawk to soften it and add more texture. Watch this video tutorial if you want to learn more!
13. Quiff
Men's Step by Step Faded Haircut | Modern Quiff Hairstyle for Summer
If you haven't figured it out by now, the best way to balance out a round face is to add height to the top of your head. Quiffs are a short men's haircut with the extended shape of a pompadour, a flattop's restraint, and a crew cut's sleekness.
The voluminous top helps give your face a more elongated, oval shape, while the slimmed-down sides give you a classic edge. To get a quiff, cut the back and sides of your head significantly shorter than the middle.
For a more classic look, cut your sides in a low fade.
Once you finish, use a pair of hair shears to blend your top into the sides. The key to getting a good fade is to make the transition seamless, so take your time during this step. There are a few other things to keep in mind, so here's a helpful video demo to help you get started.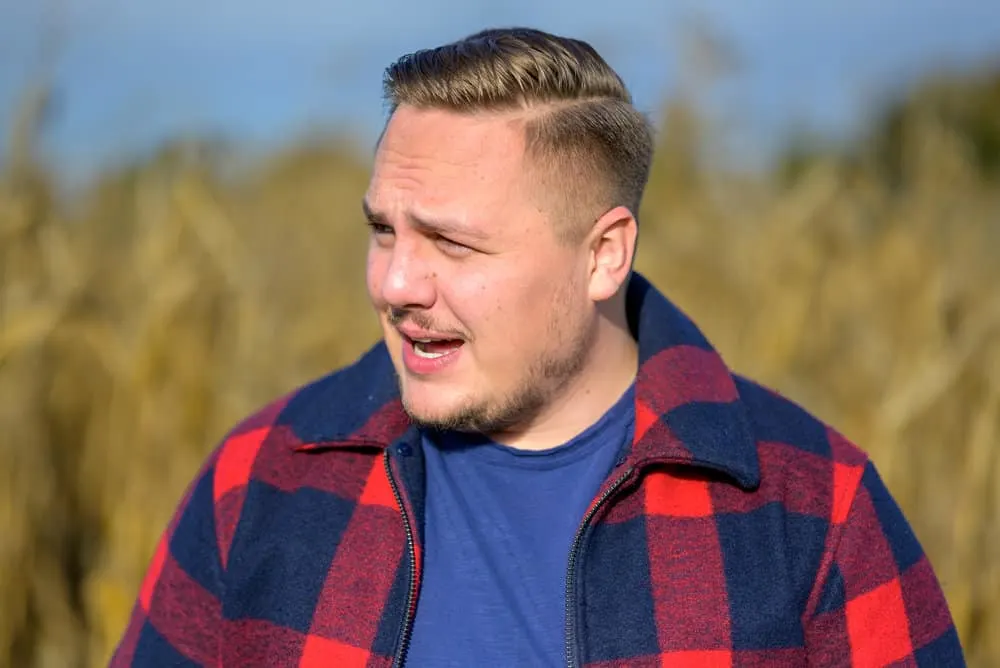 14. Side Swept Undercut
Side Swept Undercut | Men's Hairstyle for Fall
There are two major categories of men's haircuts. Some are prim and proper, while others are loose, casual, or edgy. This look is definitely the latter!
A side-swept undercut is a charming combination of a neat comb-over with a rebellious undercut. The undercut keeps your locks long on top and takes the hair on the sides and back of your head down to the scalp.
The best thing about an undercut is that you can play it up or down as needed. Slick your hair back or to the side to create more edge, or wear your hair straight down to obscure the shaved sides.
This cut is surprisingly work-friendly; the only downside is that undercuts grow out quickly. To keep your cut fresh, you'll have to get your hair trimmed every two to three weeks. You can watch this beginner-friendly tutorial to learn more.
15. Hard Part with Fade
BARBER TUTORIAL - MENS PERFECT FADE WITH HARD PART
Last but not least on our list of haircuts for men with round faces is the hard part with fade. It's an understated cut with plenty of grit and personality. A hard part is a clean, crisp line cut onto the side of your head.
It recreates the look of a regular part while creating a stark color contrast between your hair and scalp. Want to know the best part? Having a hard part makes styling your hair faster and easier than ever.
Simply work a bit of styling wax, gel, or pomade to your hair. Next, brush both halves over to the side. For an extra touch of class, smooth a bit more product over your finished hairdo.
Although hard parts are simple, precision is an absolute necessity, and they're better left to the professionals. If you're determined to go about it yourself, you can learn how to get a hard part with fade by watching this convenient tutorial.
That concludes our list of haircuts for men with round faces. Remember, there are a few things to keep in mind. The best haircuts for round faces will help lengthen and slenderize your features.
They can do this through a few different means, but the most common are concealing the sides of your cheeks and creating volume on the top of your head. Whatever style you choose, we hope the looks we've gone over today are just what you're looking for!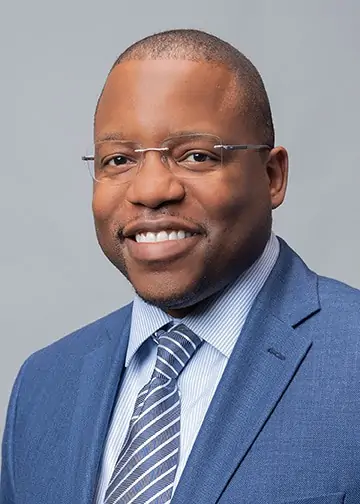 Kenneth Byrd holds a BS in Accounting and Management Information Systems and an MBA from the University of Alabama at Birmingham. With over 15 years of experience, Kenneth has been dedicated to hair care since 2008, when he co-founded Curl Centric® and Natural Hair Box alongside his wife. As a team, they promote healthy hair care practices through their comprehensive platform, Curl Centric. Curl Centric is a website operated by a husband and wife team that encourages healthy hair care. At Curl Centric, we aim to help our readers take control of their hair care journey and make good decisions about products, hairstyles, and maintenance techniques. We also have strict editorial integrity; here's an explanation of our editorial guidelines and how we make money.