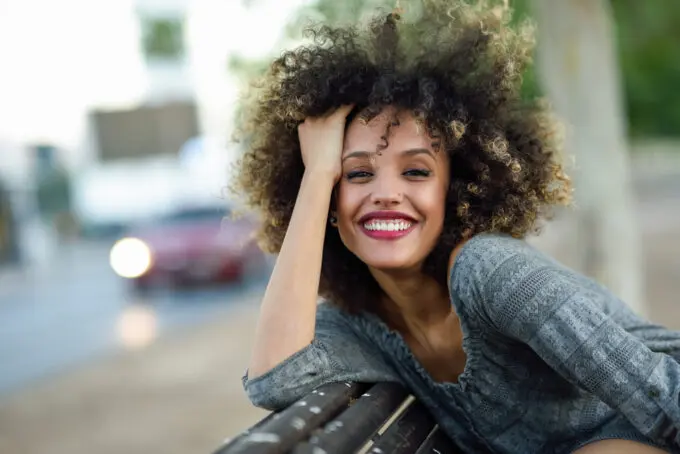 Are you considering diluting your hair dye?
Maybe you've been looking for a particular shade and haven't been able to find it your preferred hair color either because it's out of stock, discontinued, or doesn't exist.
Whatever the reason, this article is here to help you determine how to dilute hair dye and what you'll need to do it.
It's essential to understand what happens when you dilute dye, so you are clear in your expectations and understand the result of using diluted dye.
If not, you may end up being surprised and disappointed after your dye your hair.
On the other hand, if you love playing around with your hair and trying new things all the time, then creating a new hair color using diluted dye could be fun.
Types of Hair Dye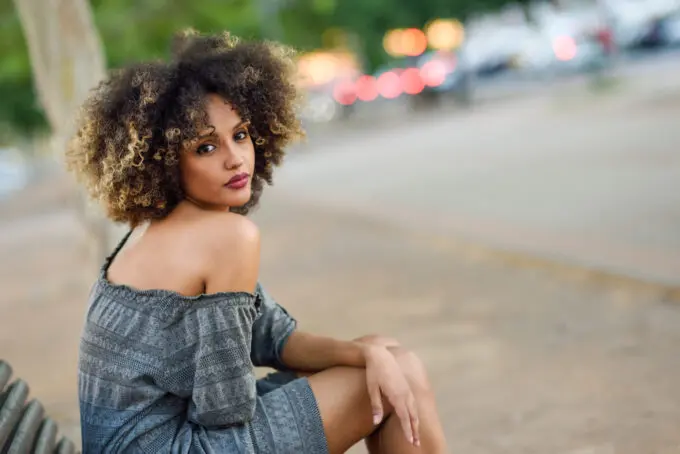 Before we look at the specifics of how to dilute hair dye, we need to understand the types of dyes and how they react to being diluted.
There are four basic types of hair dye: (1) temporary dye, (2) semi-permanent dye, (3) demi-permanent dye, and permanent dye.
Temporary hair dyes coat hair your stands and will wash out the next time you shampoo your hair.
Semi-permanent hair dyes are a non-damaging, short-term way to color your hair. Semi-permanent hair dye does not contain ammonia, bleach, or hydrogen peroxide, so there is no premixing before applying it to your hair. Semi-permanent hair dyes typically last for approximately eight hair washes. They do not change your natural hair color but rather deposit the new color onto your hair strands.
Demi-permanent hair dyes are similar to semi-permanent dyes but last up to approximately 28 washes. They are ammonia-free but do contain small amounts of developer. Demi-permanent hair dyes do not change your underlying hair color. It is a lot like semi-permanent hair dye; it just lasts longer.
Permanent hair dyes contain chemicals that remove your natural color from your strands before depositing the new pigments of your preferred hair color. The process is more stressful on the hair. Since permanent hair color is meant to last and withstand many wash sessions, the chemicals they contain are stronger and have to remain on the hair longer for processing. Permanent hair dyes use a two-part process to color the hair because they require both the hair dye and developer to be combined before applying to the hair strands.
Now that we understand the different types of hair dyes, it will be easier to understand what happens when the dyes are diluted.
For this article, we will look at diluting permanent, semi-permanent, and demi-permanent hair dyes. Temporary hair dyes are typically aerosols, chalks, or pastes and really do not accommodate dilution.
Can You Dilute Hair Dye?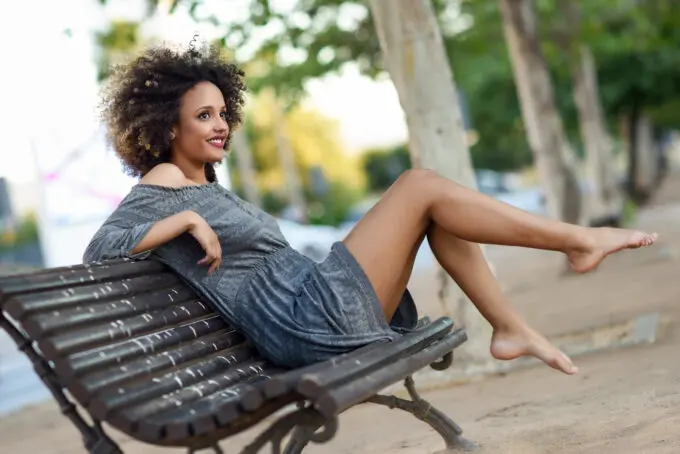 Hair dyes can be diluted with shampoo, conditioner, diluters, water, hair oils, and various combinations (or mixtures) of the aforementioned items.
However, it's important that most hair dyes are not manufactured to allow for dilution. They are formulated to work in a particular way.
Since they contain chemicals, including other ingredients can disrupt or alter the way the product work and the results you get after you dye your hair.
This doesn't mean that you can't dilute your hair dye; it just means that your dye will not last as long as it would have lasted undiluted, and the product's behavior may change.
You are fundamentally alternating the hair dye's composition when you dilute it, so you should expect it to behave a little differently.
Diluting dye also means you will change the intensity of the color, so it will not be the same as it would have been undiluted. If this is your intention, then great.
However, if you were using dilution because your hair is long and you really needed two boxes of dye instead of one, it's important to understand that your final hair color may be different than what you're expecting.
Two-part dyes, i.e., those that require you to mix the color and a developer before application, are not meant to be diluted at all, and results will vary from brand to brand.
Typically, the methods below work well on semi-permanent hair dyes that come in tubes, sometimes called fashion dyes. These are dyes that go directly from the tube to your hair.
Let's look at how you can dilute hair dyes.
How To Dilute Hair Dye With Shampoo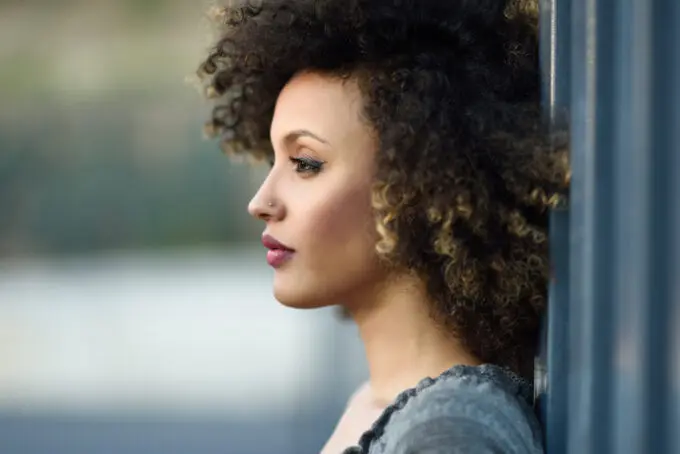 For best results, you need a shampoo that is white in order for this to work well. Avoid shampoos that are also colored because this can result in all kinds of unexpected crazy outcomes.
Diluting your hair dye with shampoo creates what is loosely referred to as a toning shampoo (i.e., DIY toner). Although, generally speaking, most commercial toning shampoos include a purple or violet hair color.
At any rate, the amount of shampoo and hair dye required for your mixture depends entirely on your target color and whether you are mixing for a single application or multiple applications.
Toning shampoos are used to make your hair color last longer. So, you are applying this to brighten your hair and ensure your color looks vibrant. This is not for dying your hair from scratch.
With this method of diluting a hair dye, you can make your own toning shampoo at home, which is a less expensive alternative to buying a toning shampoo at your beauty supply store.
Additionally, the range of colors for toning shampoos is limited; there are shampoos for purple hair, blonde hair, red hair, and brunettes, but none that are specific to a particular shade.
Making your own toning shampoo at home means you can be sure that it will work great on your particular shade because it is literally made from that shade.
Here's what you'll need:
A tube of dye that matches your hair color
Regular shampoo – white only
An empty bottle or bowl. An old shampoo or conditioner bottle works well in this case
Gloves (optional)
Step-by-step:
Pour shampoo into the empty bottle until you have about half a bottle
Add half a tube of your hair dye
Shake well until the dye is completely mixed in with the shampoo
As stated before, this process will extend the life of your hair color, and you can use it a couple of times each week or as needed, depending on your hair color and how frequently you dye your hair.
This toning shampoo is not appropriate for daily use, but if you only shampoo once or twice a week, you can use it each time you shampoo.
How To Dilute Hair Dye With Conditioner
Diluting your hair dye with conditioner creates what is called a color rinse. Again, you need a white conditioner for it to work well.
Color rinses are also commercially available, and this is a great way to save money and make a color rinse that is exactly right for your hair dye. A color rinse will make your color shinier.
Here's what you'll need:
A tube of your hair dye
Your favorite conditioner
A plastic bowl
A plastic spoon for mixing
Gloves (optional)
Step-by-step:
Add your usual conditioner into a plastic container. Add enough conditioner to cover all your hair
Add half a tube of your hair dye
Mix well with a plastic spoon until the color is uniform
Apply to the length of your hair, ensuring that all your strands are covered
Let it sit for 20 minutes
Rinse and proceed to style your hair as usual
How To Dilute Dye ​for Pastel Colors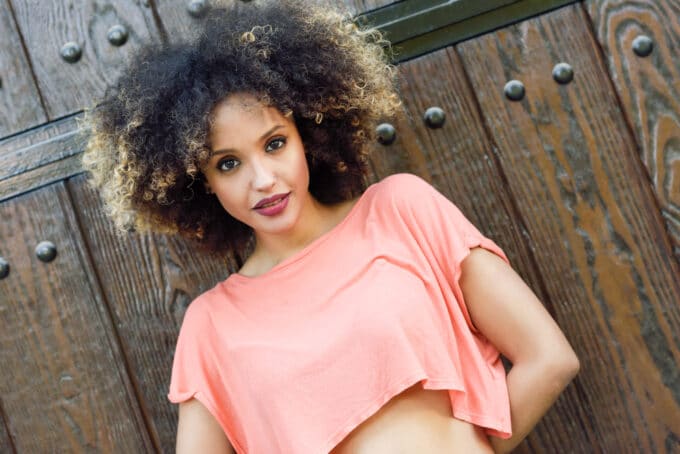 Diluting hair dye with conditioner is a great way to do a color rinse to revive your existing color. However, it is also a great way to lighten intense colors to achieve their pastel shades.
The key here is in the amount of hair dye you add to the conditioner. The steps below will create a color-conditioner paste that you can customize to the shade of color you have in mind.
It's not a precise science since you'll have to judge the color as you mix based on your desired shade, but you can always make adjustments by adding more dye or conditioner until you achieve that perfect shade.
Step-by-step:
Add three cups of conditioner into a plastic bowl
Add a teaspoon of your hair dye and thoroughly mix with a plastic spoon
Assess the color and add more conditioner or color until desired shade is achieved
Once your desired pastel shade is achieved, apply it to your hair and follow the usual air drying process
How to Mix Hair Dye With Developer and Conditioner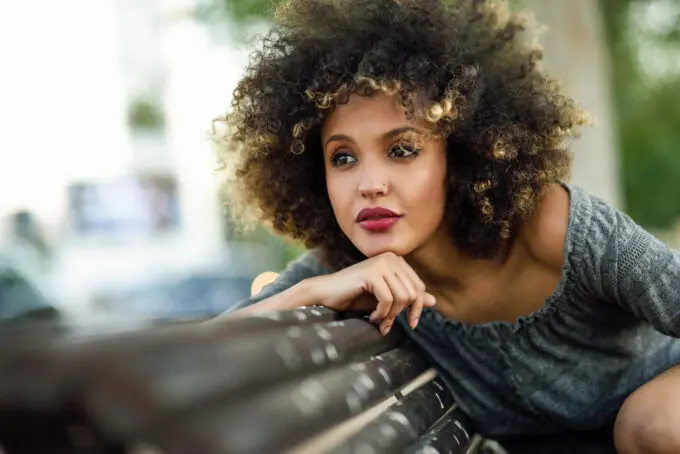 If you are using a box hair dye kit, it comes with the color and developer that you are to mix together before application.
To dilute your hair dye, you may mix your dye and developer with conditioner to give you more product, or you can use half dye, half developer, and add conditioner to make up the remaining volume. In both cases, your color will not be as intense as it would have achieved without having added the conditioner.
What you will need:
Hair dye
Developer
Favorite conditioner
Plastic container bowl or applicator bottle
Plastic spoon (if using a bowl for mixing)
Gloves (optional)
Step-by-step:
Full kit
Add the developer to your hair dye according to the manufacturer's instructions and mix well
Add your favorite conditioner to the mix as needed. You are using the conditioner here to make up the amount of product you need, so add accordingly.
Apply the mixture to your hair for processing as usual
Half kit
In the event that you will not be using all the dye and developer, you will need a separate container for mixing. Once combined, you will have to use or discard your hair dye and developer mixture. Therefore, if you intend to save some of the product for use at a later date, you cannot mix them together.
In a separate container, add half your dye, then add half your developer
Add your favorite conditioner to bring the volume of mixture to the equivalent of a full kit
Apply to your hair for processing as usual
Using Diluters
There are products designed for diluting semi-permanent hair dyes. These are specifically for making pastel shades from more intense colors. If you choose to go this route, carefully follow the instructions on the product packaging for the best results.
Can You Dilute Hair Dye With Water?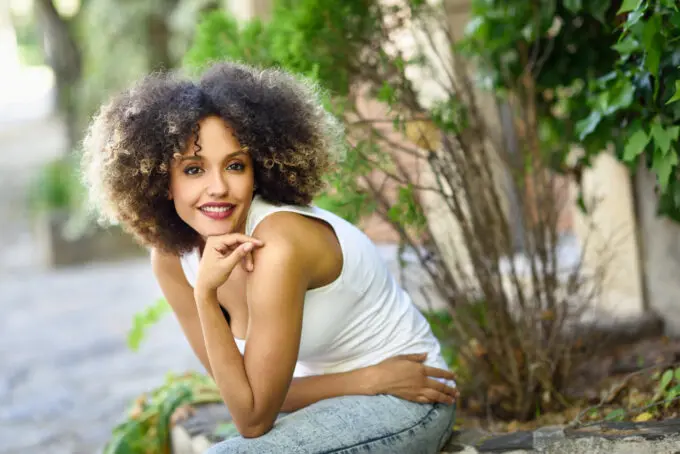 Never dilute hair dye with water if you are looking to make the dye less intense or want to create a pastel shade. Adding water to your dye will create more mix; although it will also make your hair color less vibrant, the color itself will not be changed.
If you are trying to dilute permanent hair dye that contains peroxide, water can impact the performance, and your results may become uneven and patchy.
If the instructions for applying a hair dye say to apply to dry hair, you are best not to introduce any water into the product or to keep the amount of water you introduce to a minimum.
Your dye also needs to be thick enough to stick to your strands, so you don't want to introduce water to the point that it becomes a runny mess.
Diluting Hair Dye With Oil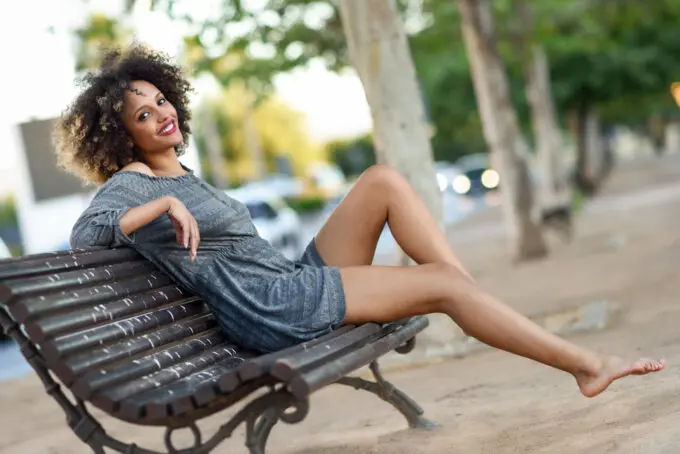 Mixing your hair dye with oil can be a hit or mix proposition. Yes, some brands include a vial of oil in their kits, but these are designed to work with the hair dye and not against it.
If you are thinking of adding oil to your dye, ensure that it is a pure natural oil (i.e., pure olive oil or pure coconut oil) and not a blend of silicones and other chemicals that may interact with the hair dye negatively.
Again, recall that hair dye needs to be a certain consistency for the best results.
Use only a small amount of oil so that the consistency is not affected, and mix well for proper distribution. Do not apply oil to your hair before dying because that may affect absorption and could potentially lead to patchy color.
Hydrogen Peroxide
Hydrogen peroxide, bleach, or developer is one part of the two-part permanent hair dye system. It should not be added to semi-permanent colors because it could damage the dye.
You may, however, bleach your hair with hydrogen peroxide prior to applying your semi or demi-permanent hair dye. This will extend the life of your color, making it last longer.
Using hydrogen peroxide is harsh on your hair, so be prepared for your hair to be dryer and maybe a bit frizzier than usual.
When diluting your hair dye, for whatever reason, keep in mind that these are chemical systems, and sometimes things can turn out in unexpected ways.
It's fun to change things up, which is why experimenting with diluted hair dye is so great, so if your diluted color doesn't quite go as planned, well, take it in stride and try again.
Also, note that results can vary from brand to brand due to differences in composition. Whatever method you choose for diluting your hair dye, we hope it ends up being a smashing success.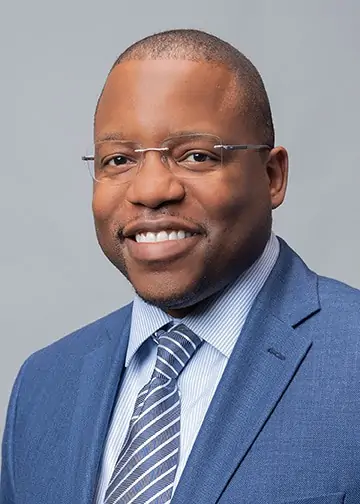 Kenneth Byrd holds a BS in Accounting and Management Information Systems and an MBA from the University of Alabama at Birmingham. With over 15 years of experience, Kenneth has been dedicated to hair care since 2008, when he co-founded Curl Centric® and Natural Hair Box alongside his wife. As a team, they promote healthy hair care practices through their comprehensive platform, Curl Centric. Curl Centric is a website operated by a husband and wife team that encourages healthy hair care. At Curl Centric, we aim to help our readers take control of their hair care journey and make good decisions about products, hairstyles, and maintenance techniques. We also have strict editorial integrity; here's an explanation of our editorial guidelines and how we make money.